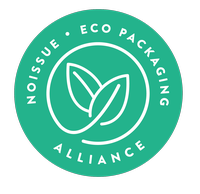 Get thready for your favorite new hobby – embroidery. Far from being something only your grandma used to do in her armchair, embroidery is making the move from traditional to trendy.
The humble needle and thread has decorated, mended, and jazzed up plain fabrics for centuries. Now, in the 21st century, this ever-evolving craft has become a fun, stress-busting, and 'easier-than-it-looks' creative skill hot on everyone's lips.
Born and raised in the desert of Washington state, USA, Melissa Galbraith's mother instilled a love of hand-made crafts at an early age. She creates whimsical and modern embroidery kits, patterns, and décor as the fiber artist revolutionary behind her brand, MCreativeJ.
Melissa believes anyone can be crafty and her mission through MCreativeJ is to make embroidery approachable and fun for makers of all ages. But due to the lack of options on the market aimed at younger generations, Melissa felt it was time to turn this vintage craft into a modern artform: "If I wanted to introduce a new generation to the meditative craft of embroidery, I felt like I needed to design my own patterns to make this vintage craft more approachable to makers my own age."
MCreativeJ is a one woman run, small business. Over the past few years the brand has grown dramatically, moved to a better workspace, and Melissa is now able to fulfill larger orders – well, we'll be darned.
She pulls ideas from her surroundings and experiences to create nature inspired, whimsical and modern designs. "I love using texture and color, which has drawn many makers to my work and inspired them to give embroidery a try."
When it comes to sustainability, MCreativeJ is all about minimizing waste.
Using only paper packaging that can be recycled or reused, Melissa switched from using plastic in order to do her part to minimize any negative impact the business may have on the environment. Along with her use of sustainable packaging,  Melissa uses felt scraps to hold needles, and fabric scraps are reused for maker materials like project bags.
"Growing up my family instilled the importance of recycling and over the years," says Melissa. "Our kits are packaged in cardboard boxes and our packaging and instructions are printed on recycled paper."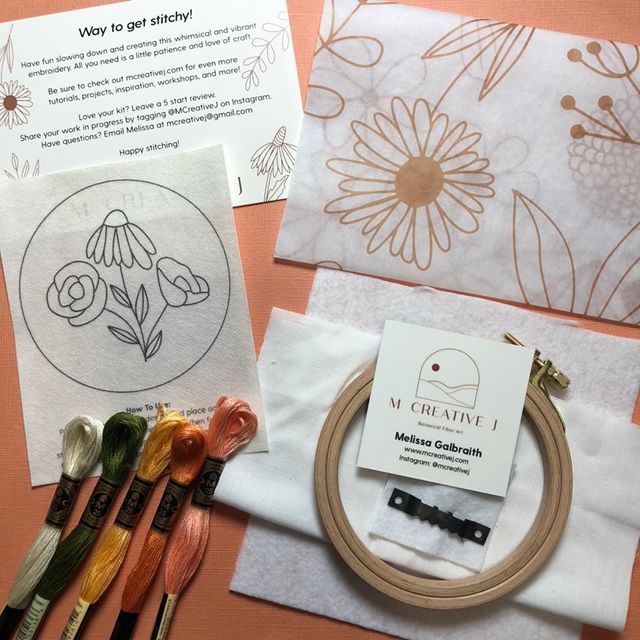 The perfect way to reach a progressive sustainability goal as a small business? By teaming up with a packaging partner that shares these same values of course!
Melissa currently uses noissue tissue paper and custom printed cards within her embroidery kits and loves being able to create customized items specifically for her products. "When the tissue paper arrived, I was blown away by how lovely and high quality it is. Seeing it in MCreativeJ kits really makes each one feel like a special crafting treat and ties the overall design together."
Using a variety of floral illustrations to create branded packaging gives MCreativeJ an immediate link to their brand, packaging and product the moment a kit arrives through a customers door.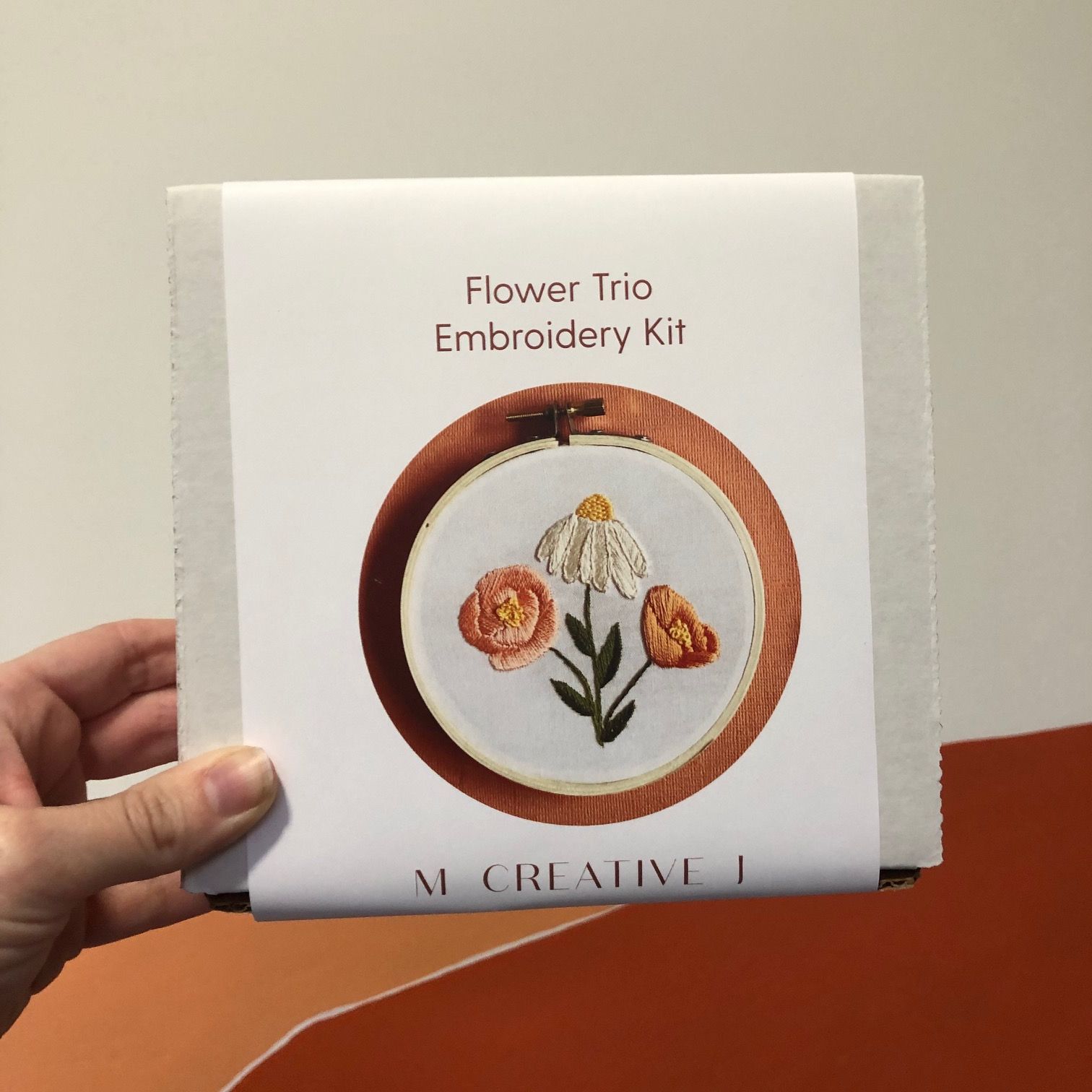 So, with sustainable, one-of-a-kind packaging sorted, do you still 'needle little more' of a hands-on approach when giving back to the planet? Melissa did, and so she joined the noissue Eco-Alliance. As a community of forward thinking, sustainability pushing, small business owners, the alliance is a great way to pay things forward and contribute to global reforestation.
And, to take things a step further with our partner One Tree Planted (as their name suggests) one tree is planted in deforested areas for every order placed with noissue. Now that's what we call giving back to mother nature, and it leaves a warm-glow in Melissa's heart.
Melissa's embroidery work is playful, fun, and tells a relatable story that many makers feel connected to. What better way to carve out time for self-care and make something beautiful at the same time?
MCreativeJ fun fact:
Born and raised in the desert of Washington state, Melissa says despite always having "a place in [her] heart for warm and dry landscapes" she is now finding herself surprisingly in love with the rainy Pacific Northwest!
---
Find more of MCreativeJ here:
Website: www.mcreativej.com
Instagram: @mcreativej
Like this story? Tell us yours! Share your brand story and love for your custom packaging and get a chance to be featured on the wrap! If you're a noissue customer and are interested, you can join the Eco-Packaging Alliance by clicking here and answering a few questions here.
Questions? Email us at ecoalliance@noissue.co.