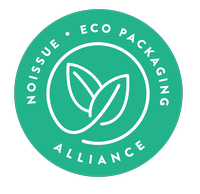 If you're one who enjoys artwork inspired by femininity, then you will definitely enjoy the works of Chilean Illustrator Milka Sukno!
Milka's illustrations have delicate textures and soft color schemes that give off a romantic vibe and a sweet dab of vintage feel, capturing hearts since 2018. From then on, Milka has been doing projects from editorials in books and magazines to entrepreneurial brands that have female and beauty at their forefront.
Read on and get awestruck as Milka Sukno shares with us more about herself and her charming brand below:
"Hello! My name is Milka Sukno and I am a Chilean Illustrator living in a coastal city in the north-center of Chile called La Serena. I am also a mother of three children (preschoolers) so illustration is actually my personal activity, the time I have for myself within the day/week. I started just when I became a mom the first time (2015) to get involved with illustration as such, I always liked creative activities. I studied two careers related to this field (Architecture and fashion design) although I did not finish any, I think some lessons were left from each one and it has helped me find my way of expressing myself through art. The illustration was the last thing I tried as personal fulfillment and I realized that it belonged there, so I stayed."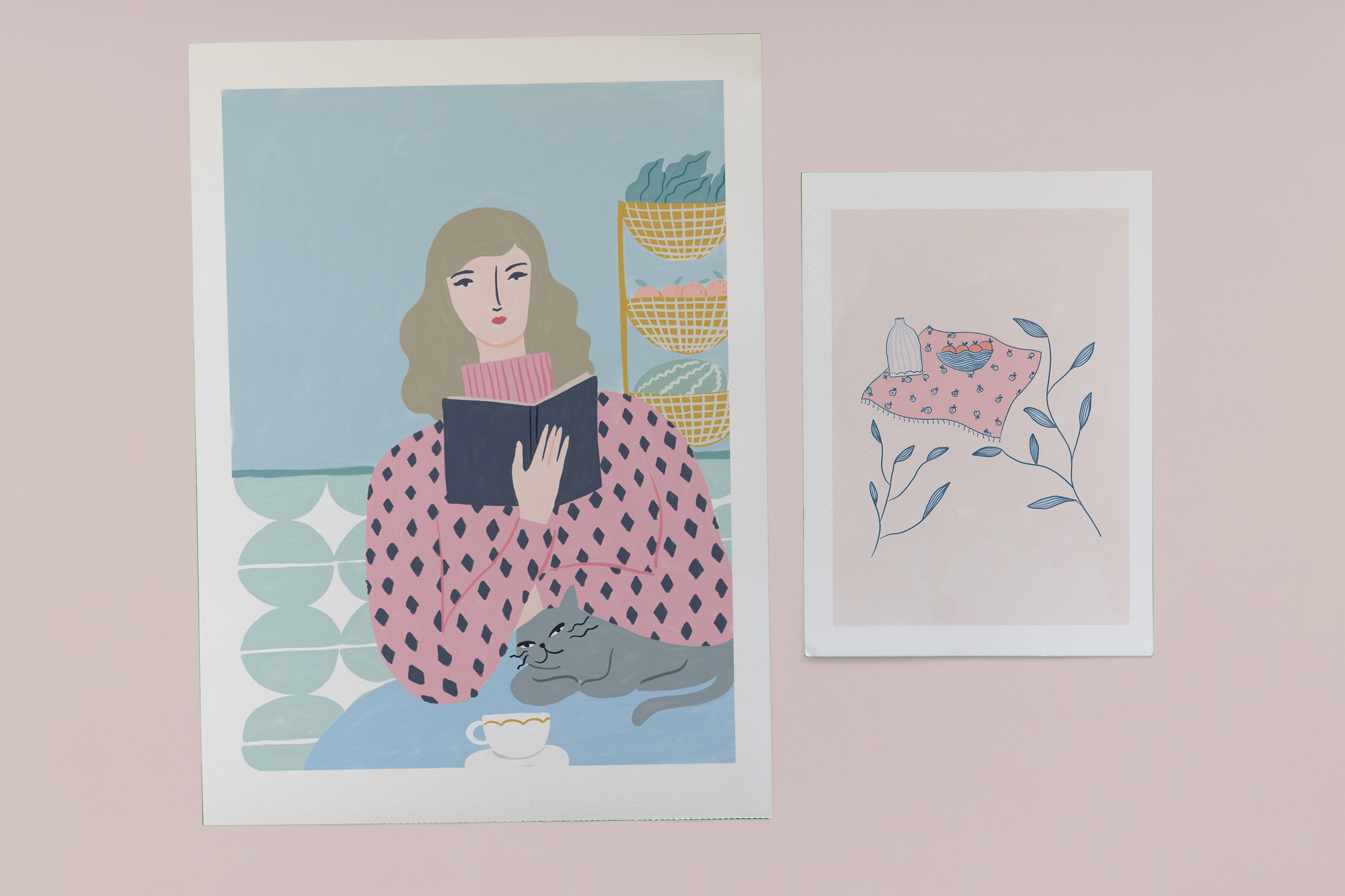 "My art is mainly inspired by the feminine; the simple and the romantic, and in each work, through the colors and shapes that I use, I want to transmit calm and a little bit of happiness.
I personally believe that one of the biggest challenges to start my business has been planning. Planning is essential to run any business. From receiving orders to sending packages, it is not just doing it, you have to think about it and manage it with time."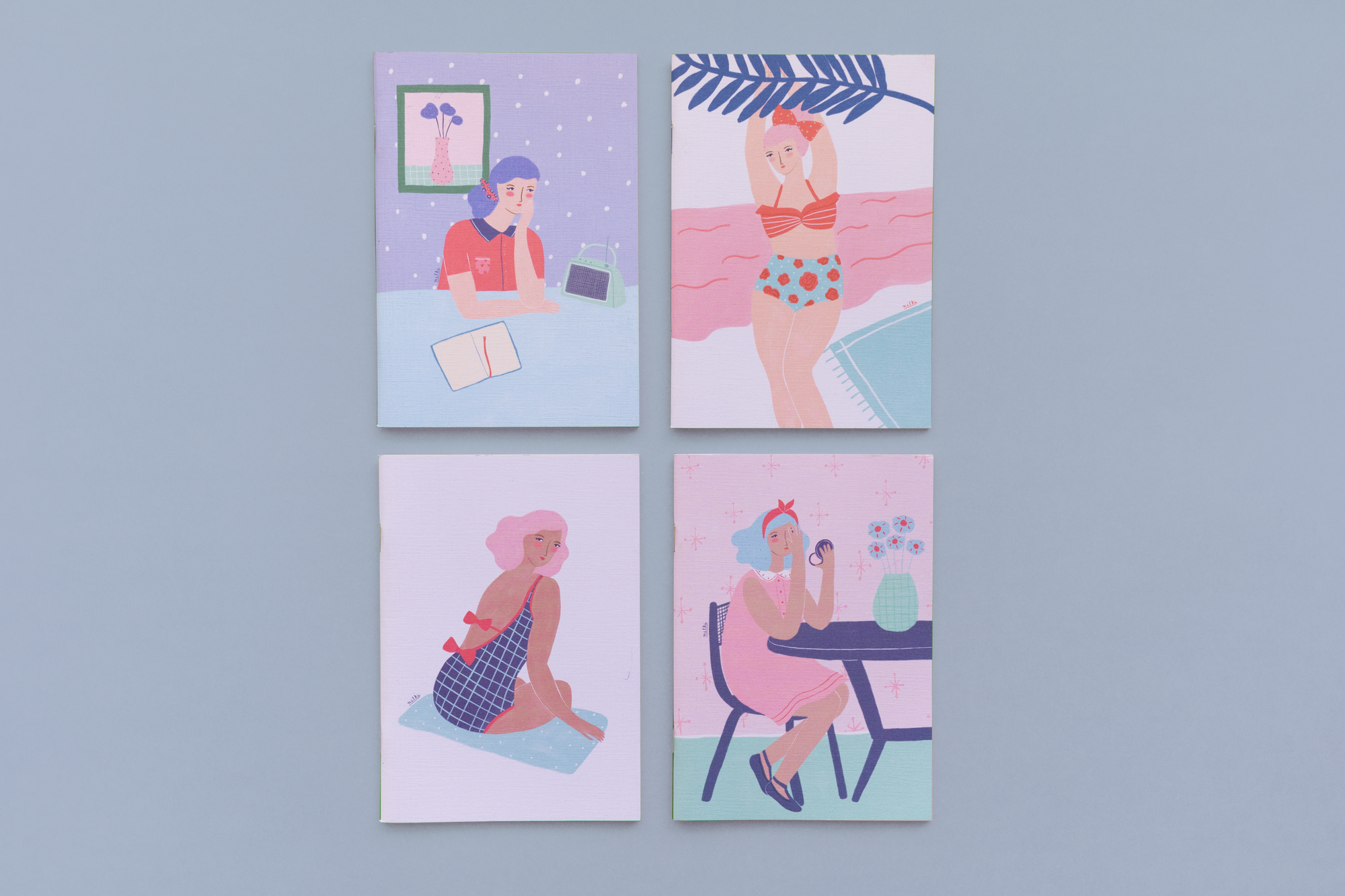 "I think that sustainability is something that we should all carry as our life motto, especially these days. Honestly, I have become much more aware of the impact that we make with our daily actions in recent years more than before, and in fact, making tissue paper with noissue was one of the most important actions to give eco-sustainability in my products."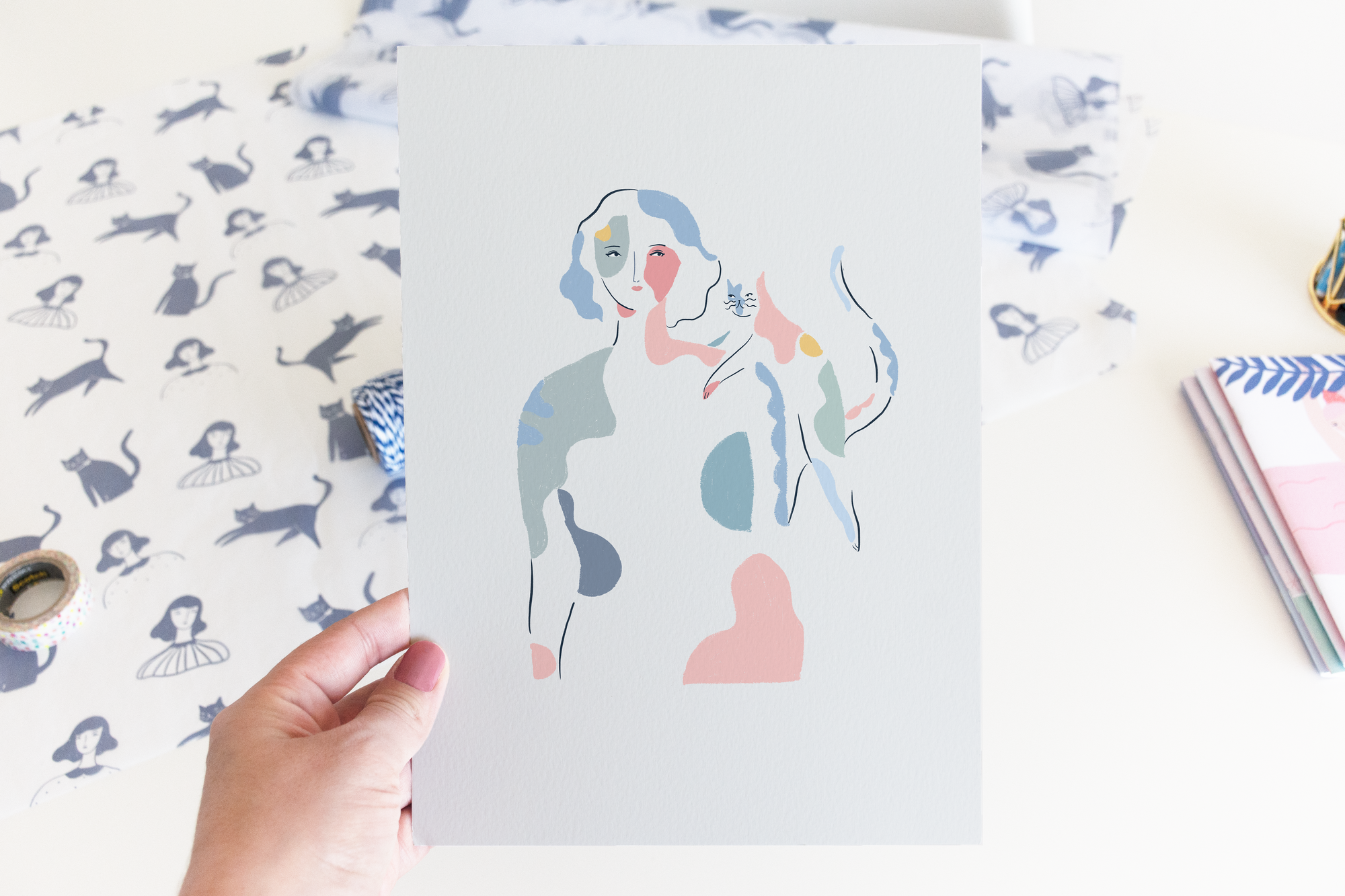 "I like to think that the experience of buying a product is a delight for the customer; from the moment it is received until it is put into use. In my case, with the sale of my printed illustrations, I love to imagine the way in which my customer is going to open the package and find a detail from the beginning — a part of me in his order. So when I found out about noissue, the first thing I thought was 'I need to have that tissue paper to wrap my products'"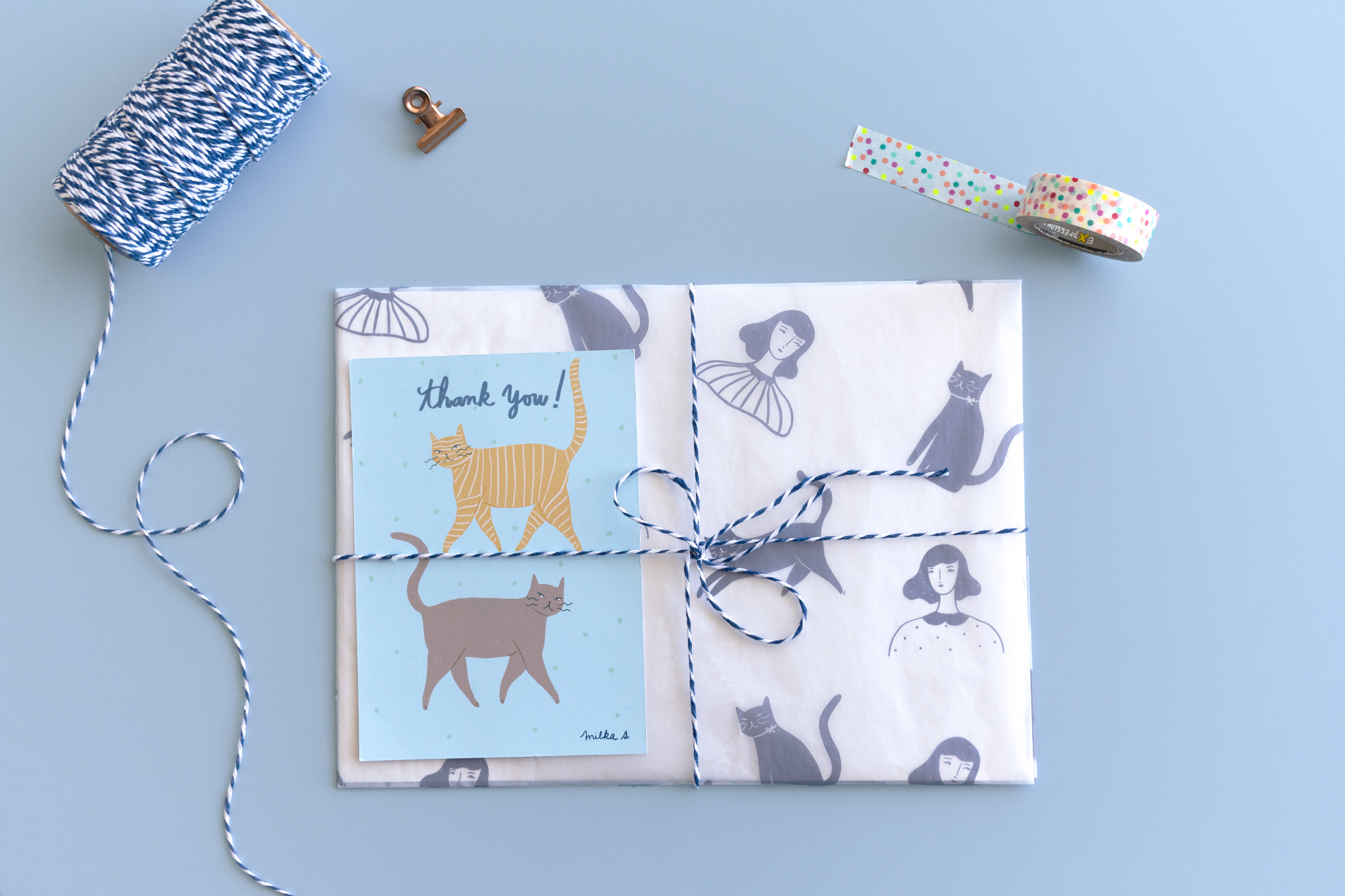 On Packaging:

What products did you choose from our range, and why?
"Firstly, tissue paper because I really loved it since I saw it, and of course I plan to order stickers, packing tape, etc. so that my packages will be more special."
Did you find the design process easy?
"Not only easy but fast; the platform is very friendly and easy to use for everyone."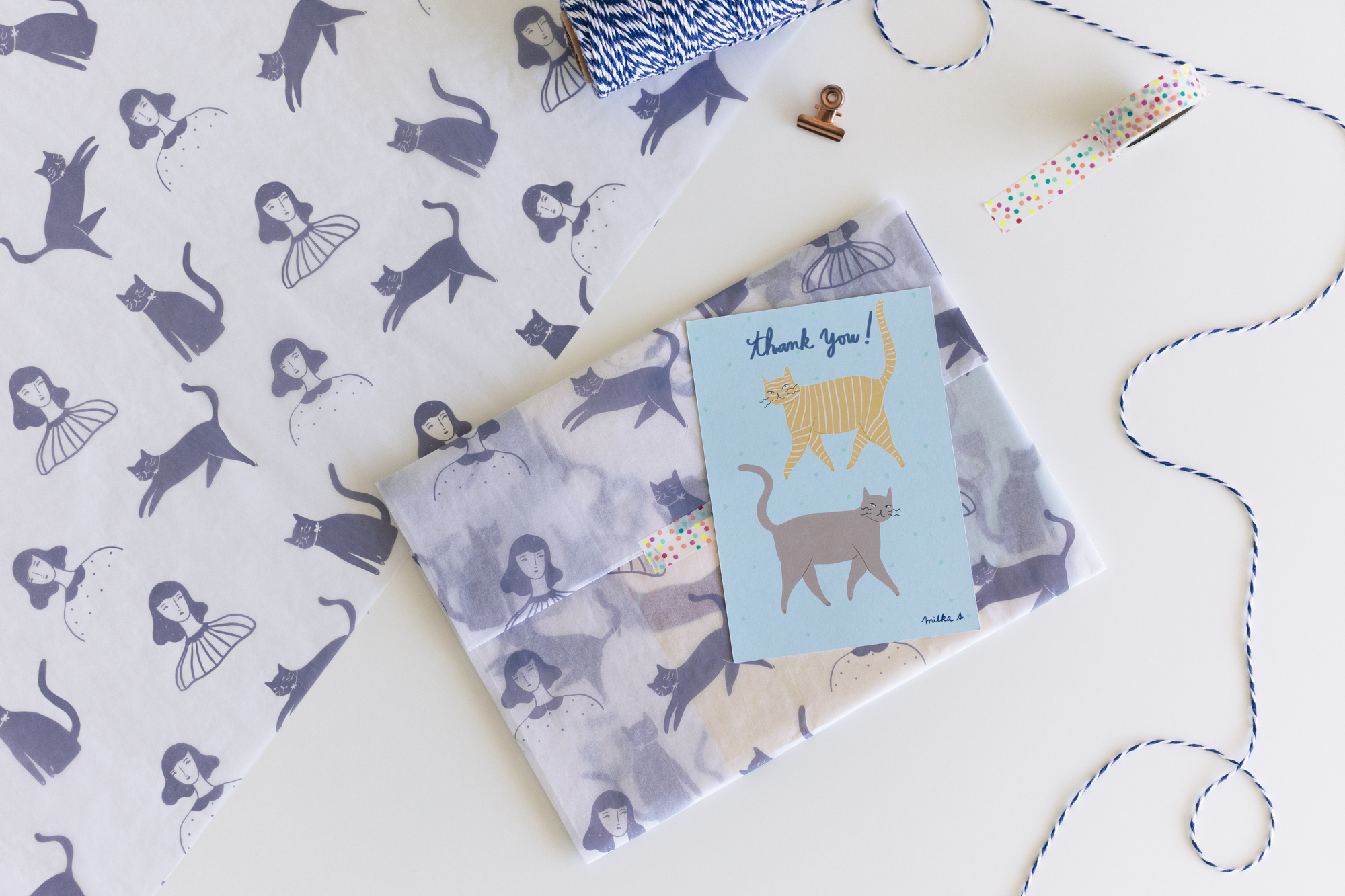 "As I said before, I chose noissue for its commitment to the environment, I think not all brands can offer you that in such a real way in addition to the kindness of its team to help you in case of doubts, etc. I choose this brand also for the fact that I can, in an easy way, customize and put some of me in all the packaging elements."
"I think it has given that touch of love to my deliveries that I was looking for."
Find more of Milka Sukno here:
Website: www.milkasukno.com
Instagram: instagram.com/milkasukno