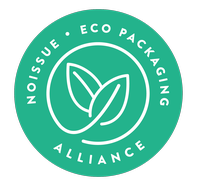 When you're an artist who lives in close proximity to the ocean and nature, there's just no end the inspiration you can receive. The natural world, after all, is so full of wonder and beauty, and it's through the interpretations of artists that we get to appreciate them even more.
One such artist is Minerva, a freelance illustrator and the artist behind the Minerva GM studio. Based in the Mexican Caribe, Minerva is never not surrounded by the many wonders of the natural world, that it's no wonder that she's developed a strong attachment to it as an artist. As she describes, she loves to be under trees to spy on birds, or to swim in the turquoise sea, curious and reflective of its surroundings – all of which inspire her to experiment with a wide array of shapes, vibrant colors, and textures in her art.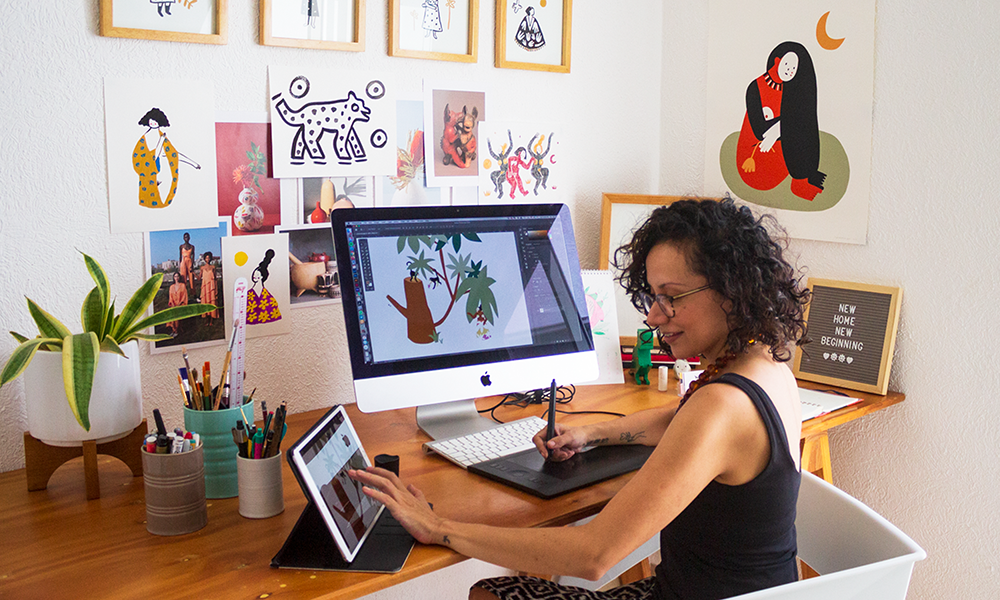 In a sense, Minerva didn't really have a particular plan in place when she decided to set up her brand – but what she did want was to mix her passion with business, and since many had since been asking if she was open to selling her illustrations, she decided to take the leap and give it a try. After all, as she puts it, there are some businesses that have more to offer to life and society than mere monetary value, which is suited her just right!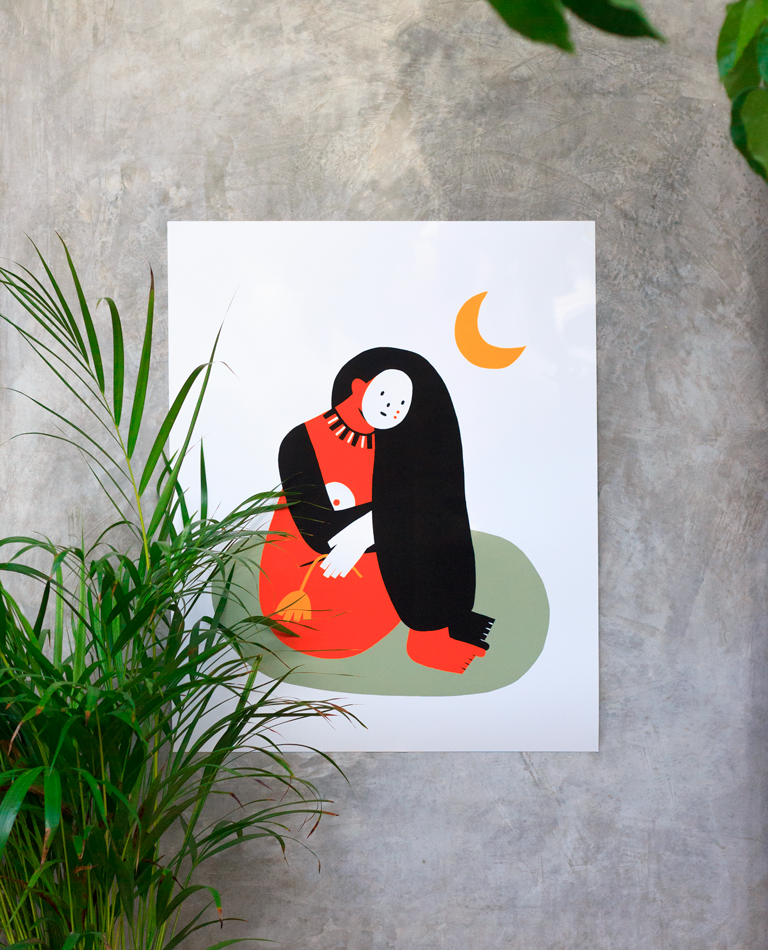 This principle is something that Minerva definitely takes to heart, that she's made it part of her brand's very mission: to work within an inclusive community that cares and takes action. And moreover, with so much of her work being inspired by nature, it was only natural that Minerva did her own part to the environment as well – which is why it's also her brand's vision to create limited sets of products that are friendly to the environment.
That being said, sustainability is an inherent and fundamental aspect of Minerva's brand, and part of the way she implements that in her brand's day-to-day operations is by creating small-batch, limited-edition, and environmentally-friendly prints and products created by a local community – all of which, of course, feature her uniquely whimsical nature-inspired illustrations.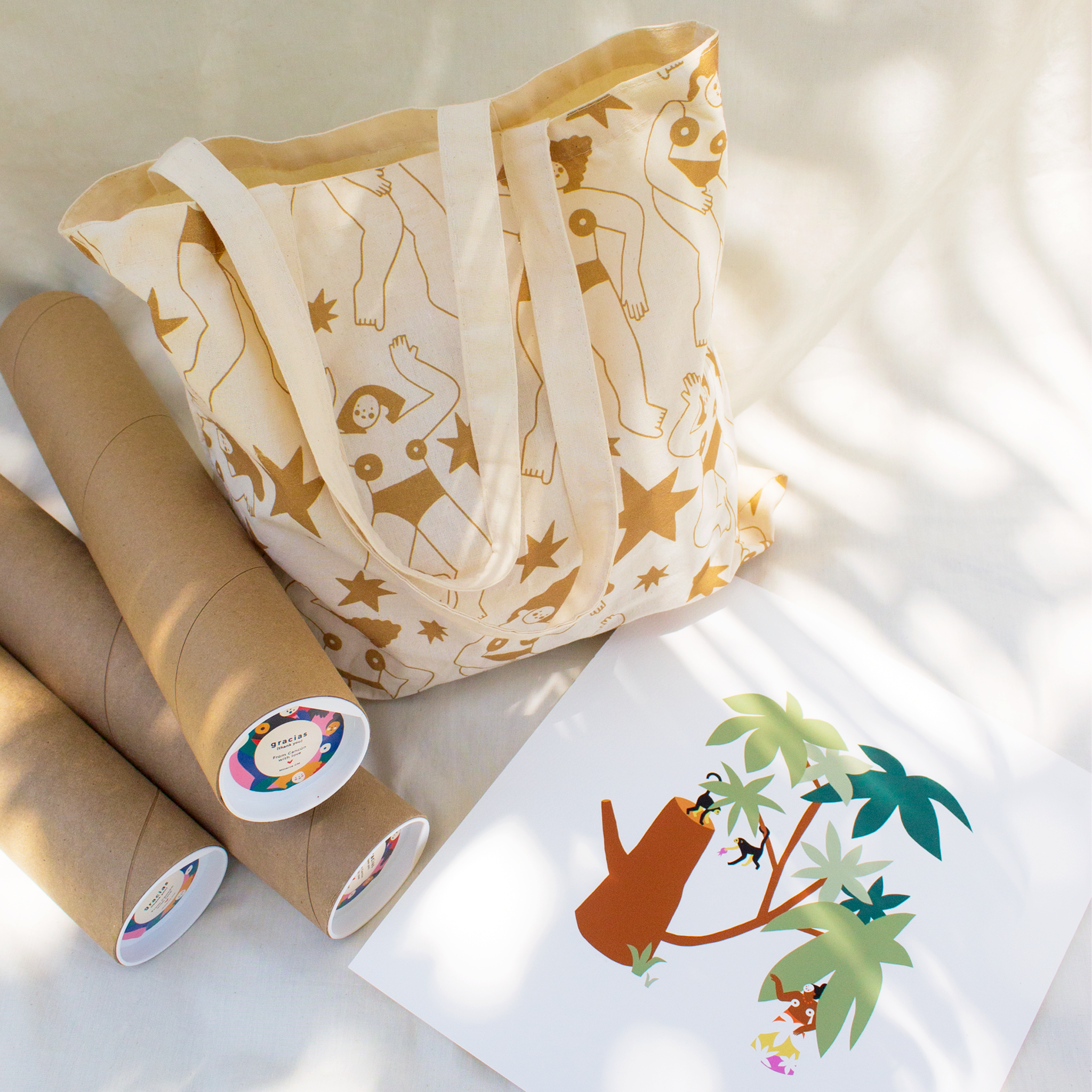 Minerva's definitely taken the first few steps towards her journey into sustainability, but she traces her starting point back to her partner, who holds a degree in natural resource management. It was through her partner that Minerva was introduced to colossal knowledge about sustainability, and most especially how it's through small, consistent actions that she could do her own part to the environment – actions such as making the switch towards eco-friendly packaging!
"It all started because of my partner, who has a degree in natural resource management. He has led me to this colossal knowledge about sustainability and how I can help with small actions, like switching to eco-friendly packaging."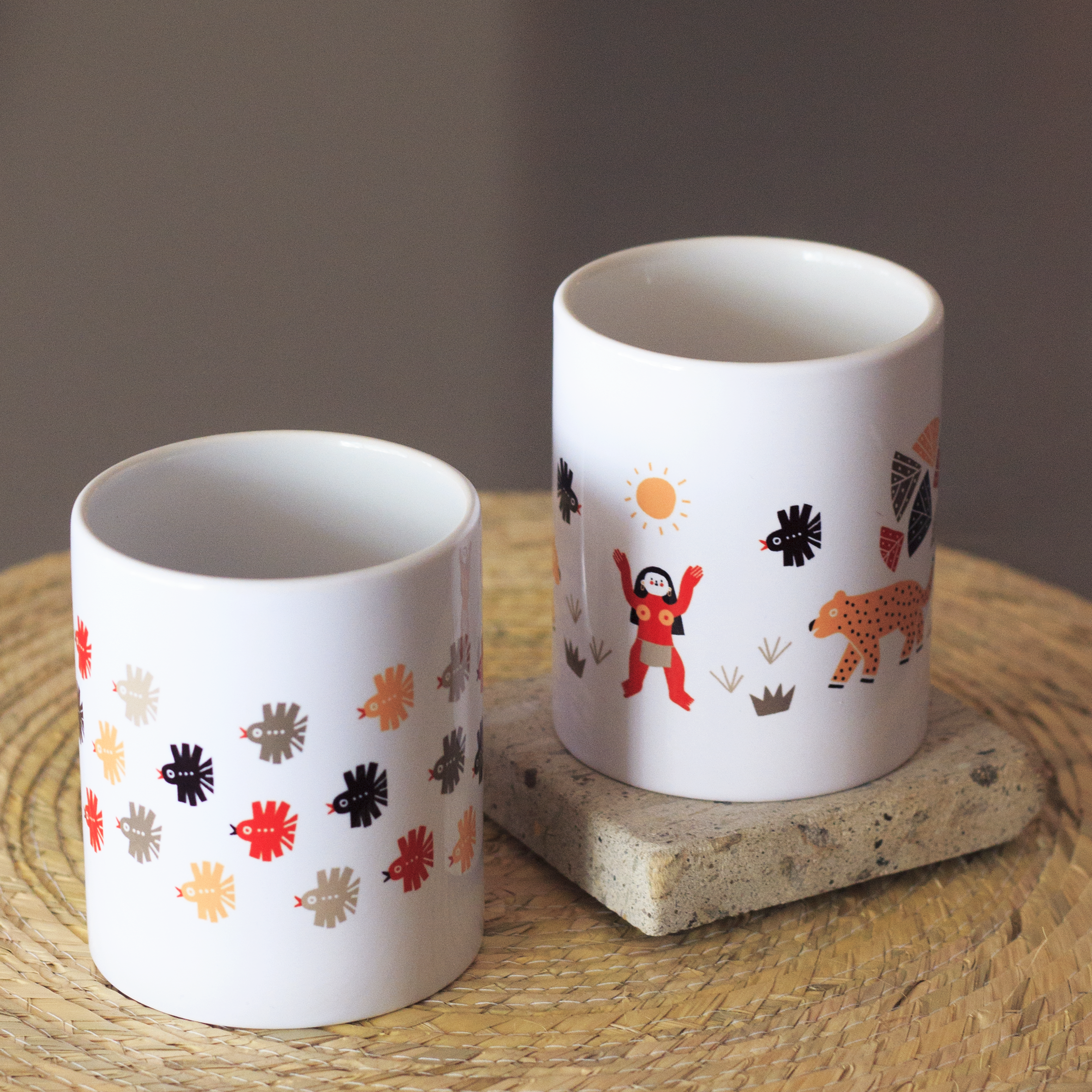 In addition to making the switch to noissue's eco-friendly packaging to be in line with her brand's mission and vision, Minerva's also implemented sustainability in other ways too – most particularly by eliminating the use of single-use plastics within her business – which in itself already counts as a significant step towards reducing her carbon footprint! She consistently incorporates her own personal values within her work, which is one of the things that sets her apart from others in the industry.
It hasn't always been an easy ride, however, most especially with the ongoing pandemic. As Minerva shares, one of the biggest challenges she's encountered thus far has been in finding producers who focus on small-batch production. It was only a turn of fortune of her, when she found that several companies had taken the shift towards a lower minimum production over the pandemic.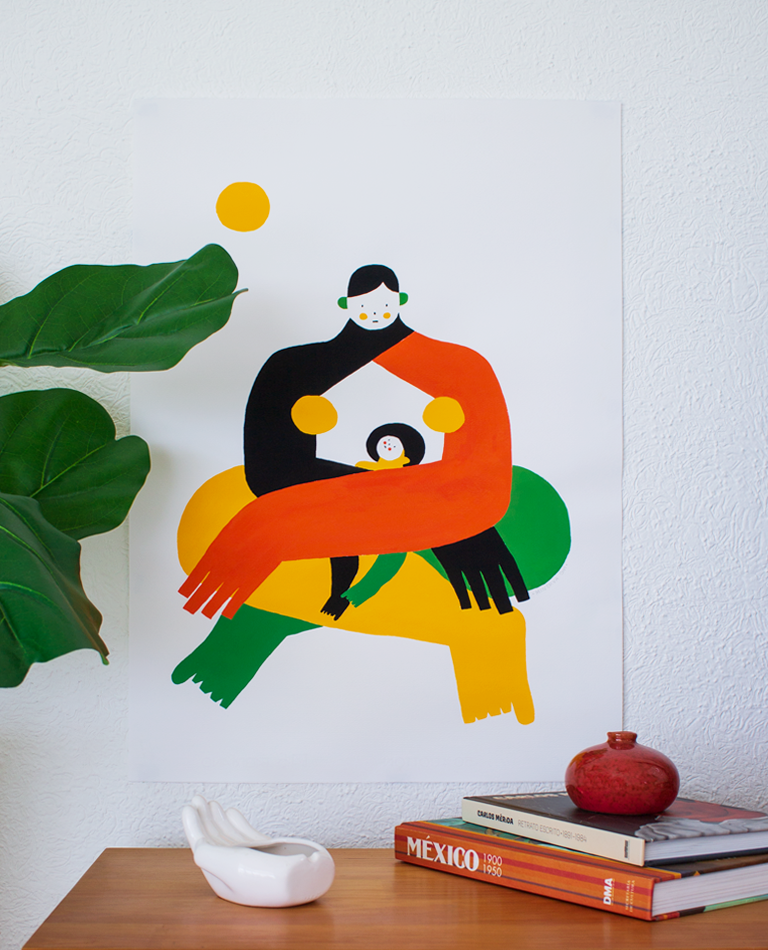 As an inherent creative, Minerva's also encountered her share of challenges in running her own business. This is why the best advice she offers to fellow creatives who are interested in turning their work into a brand is to know how to separate business and personal finances, especially on a creative one.
"You have to know how to separate business and personal finances, especially on a creative one."
Each and every one of Minerva's pieces and products are as unique as they are beautiful, but if she had to choose a favorite, it would definitely be her 21 x 27 in giclée prints. She recalls her favorite customer story so far, who physically visited her in Cancun, Mexico, and bought her 'Gig' art print after merely seeing it on Instagram, and then flew it to her home in Europe! It's a story that's always stuck with Minerva, and serves as a reminder of the inherent capability of a piece of art or illustration to connect people.
It's no secret that nature is a source of endless inspiration for art, and it's thanks to artists like Minerva that we get to appreciate and honor the wonderful world that we live in even more. And with her eye for vibrant illustrations and heart for the environment, it's clear that Minerva and noissue go together like two matching sets in a pattern!
---
Find more of Minerva GM here:‌‌
Website: minervagm.com
Instagram: @minervagm
Like this story? Tell us yours! Share your brand story and love for your custom packaging and get a chance to be featured on the wrap! If you're a noissue customer and are interested, you can join the Eco-Alliance by clicking here and answering a few questions here.
Questions? Email us at ecoalliance@noissue.co.