For a lot of illustrators, managing their own business allows them to practice creative freedom while being in charge of ethically sourcing their materials. New Jersey-based freelance illustrator and designer Molly Magnell allows herself to practice this while also working full-time with clients who need her creative expertise. Molly's brand focuses on risograph art which combines the principles of screen printing with the automation of a photocopier to create unique and semi-unpredictable prints.
"My side business is what encapsulates 'me.' It's me making and printing artwork of whatever piques my interest at the moment—often lush greenery, powerful women in cool clothes, and moments of magic in everyday life."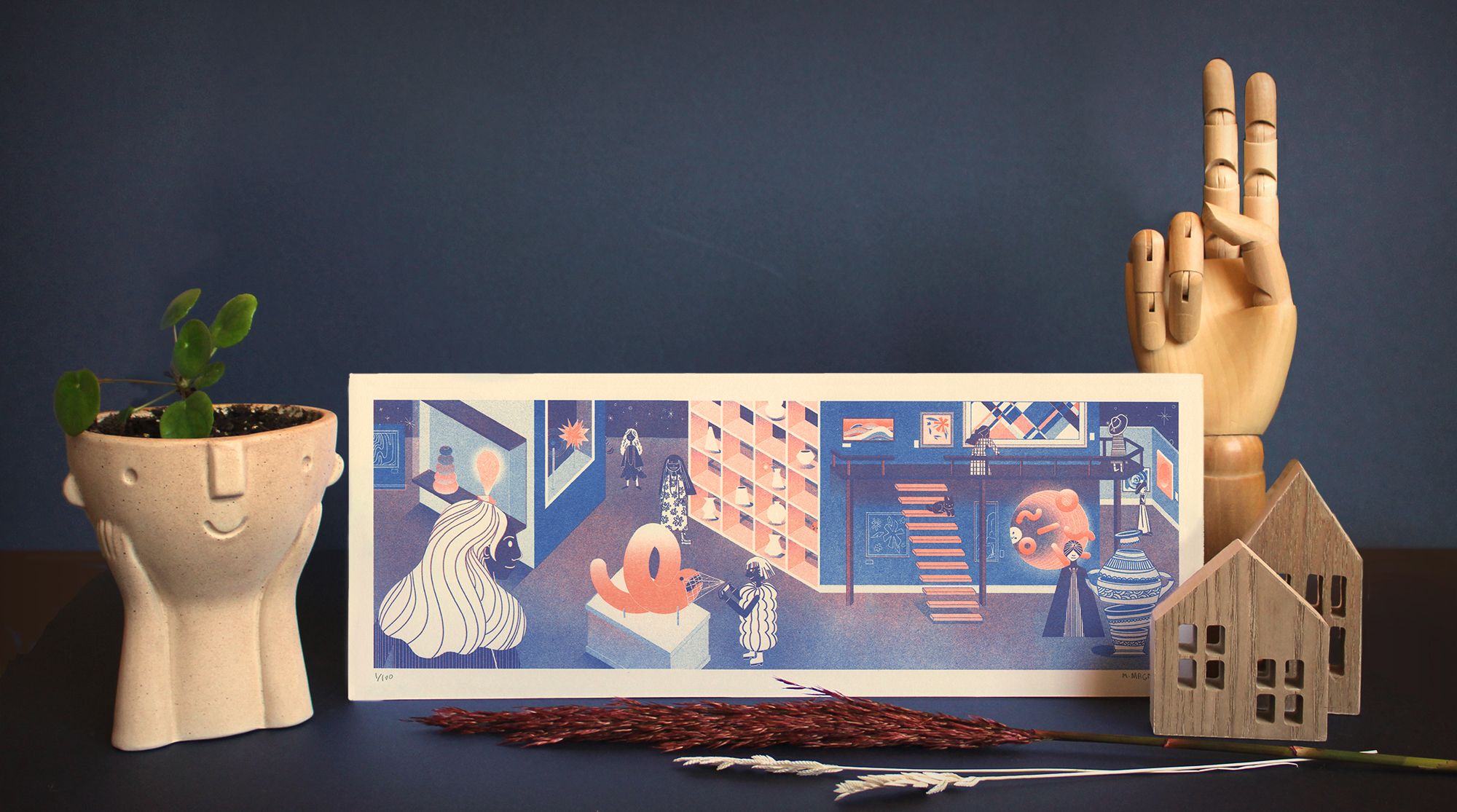 Risograph printing is more environmentally friendly than inkjet printing as it lets Molly utilize plant-based inks and sustainable paper to create her art. As someone who grew up as a science nerd and used to be an Education Intern at the New England Aquarium, Molly makes the extra effort to assure that her personal work is as sustainable as possible.
She decided to source her packaging materials from noissue because these could protect her products while aligning with her branding and principles of sustainability. Molly mostly prints on recycled paper with soy-based or rice-based inks so custom tissue paper was just the right choice. The artist wanted to avoid single-use plastics while also opting for wrapping that wasn't generic.
Given that social and environmental responsibility means a lot to Molly, she partners with businesses who are transparent about their production methods and companies who support local artists or give back to charities or their communities. The illustrator also occasionally runs her own fundraisers where proceeds go to organizations like the Museum Workers Relief Fund or various bail funds. Her business is still young and she has a lot of plans in expanding her inventory. At the core of everything she designs, Molly wants to elicit joy and make work that people can relate to.
"I believe that sharing art can communicate feelings and ideas where words fall short."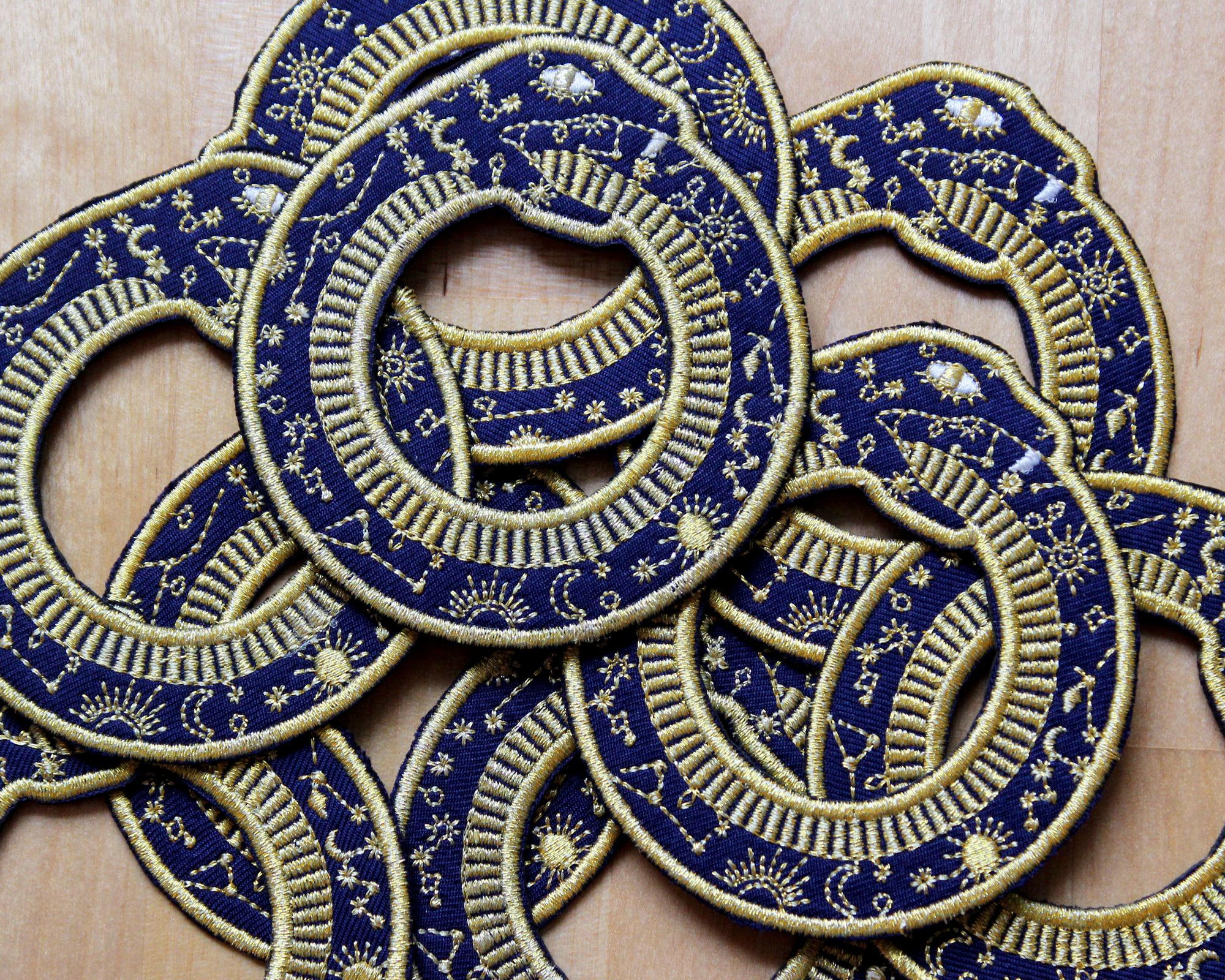 Molly once dreamt of quitting her job and becoming a full-time dog walker in New York just because she loved dogs so much. She channeled that dream into creating a piece featuring a woman walking a hoard of dogs, each with their own personality. Little did she know that her work would resonate with so many dog lovers.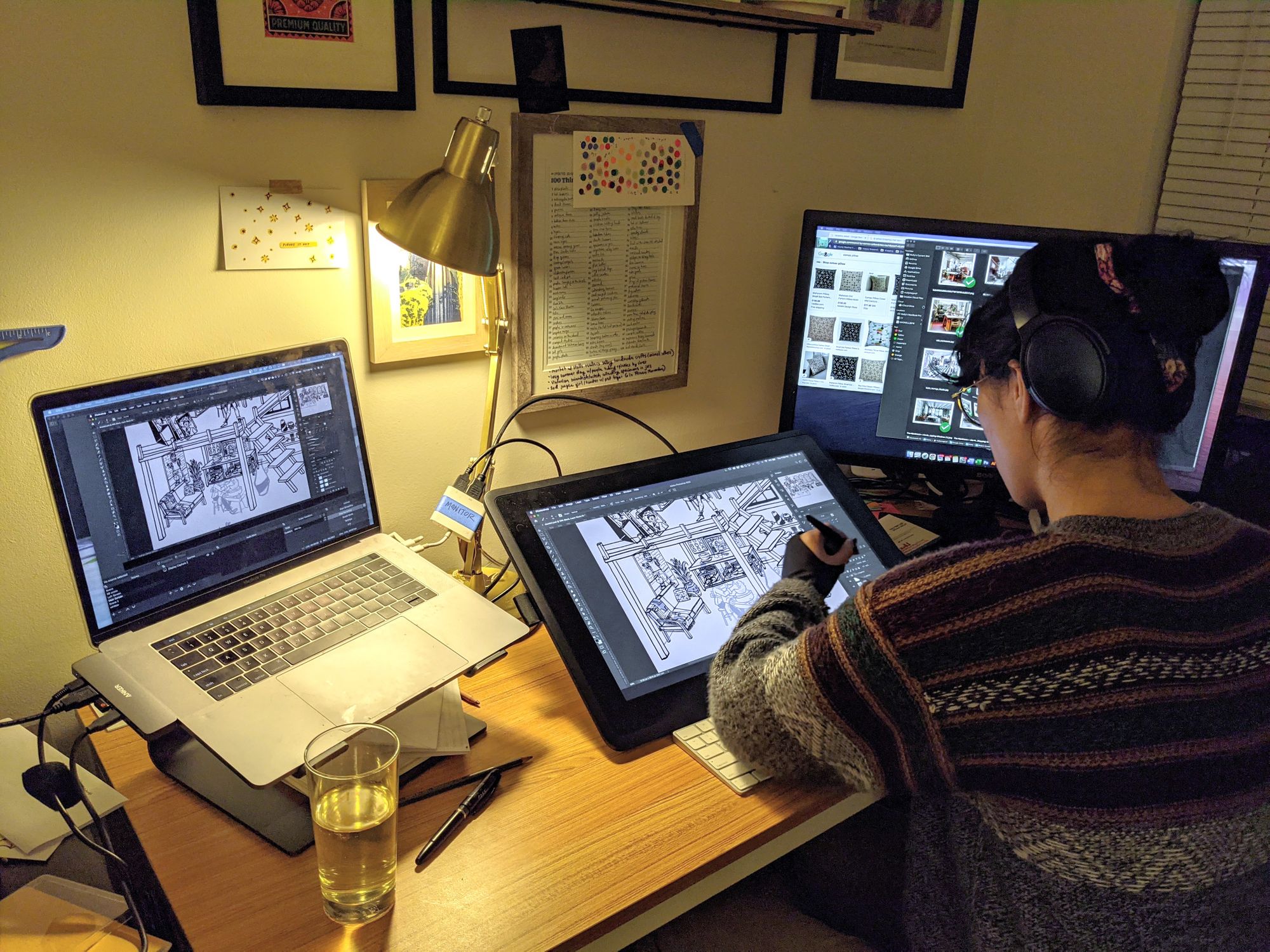 While Molly is still working on getting her work out there, her advice to other artists is to create work that's authentically theirs instead of what they think people would want. Although paying attention to trends is important, having a unique style will become your most important asset as a maker and every aspect of your branding will circle back to this same identity.
---
Find more of Molly Magnell here:‌‌
Website: mollymagnell.com
Instagram: @mollymagnell
Like this story? Tell us yours! Share your brand story and love for your custom packaging and get a chance to be featured on the wrap! If you're a noissue customer and are interested, you can join the Eco-Alliance by clicking here and answering a few questions here.
Questions? Email us at ecoalliance@noissue.co.