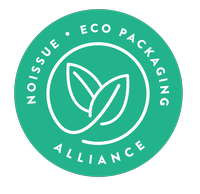 In this day and age, several BIPOC creators have been speaking up on the need for representation in all aspects. Brittany Pogue-Mohammed Acosta is a mixed race business owner who aims to empower other mixed race individuals through their lifestyle products at Mosaic the Label.
Growing up in The Bronx, New York as a first-generation kid, Brittany was raised by her mother of Irish and Scandinavian descent and her father who immigrated from Trinidad. Her parents were proud of their heritage and saw to it that Brittany saw herself in the world around her. Now, Brittany wants the same for her own family and other mixed kids.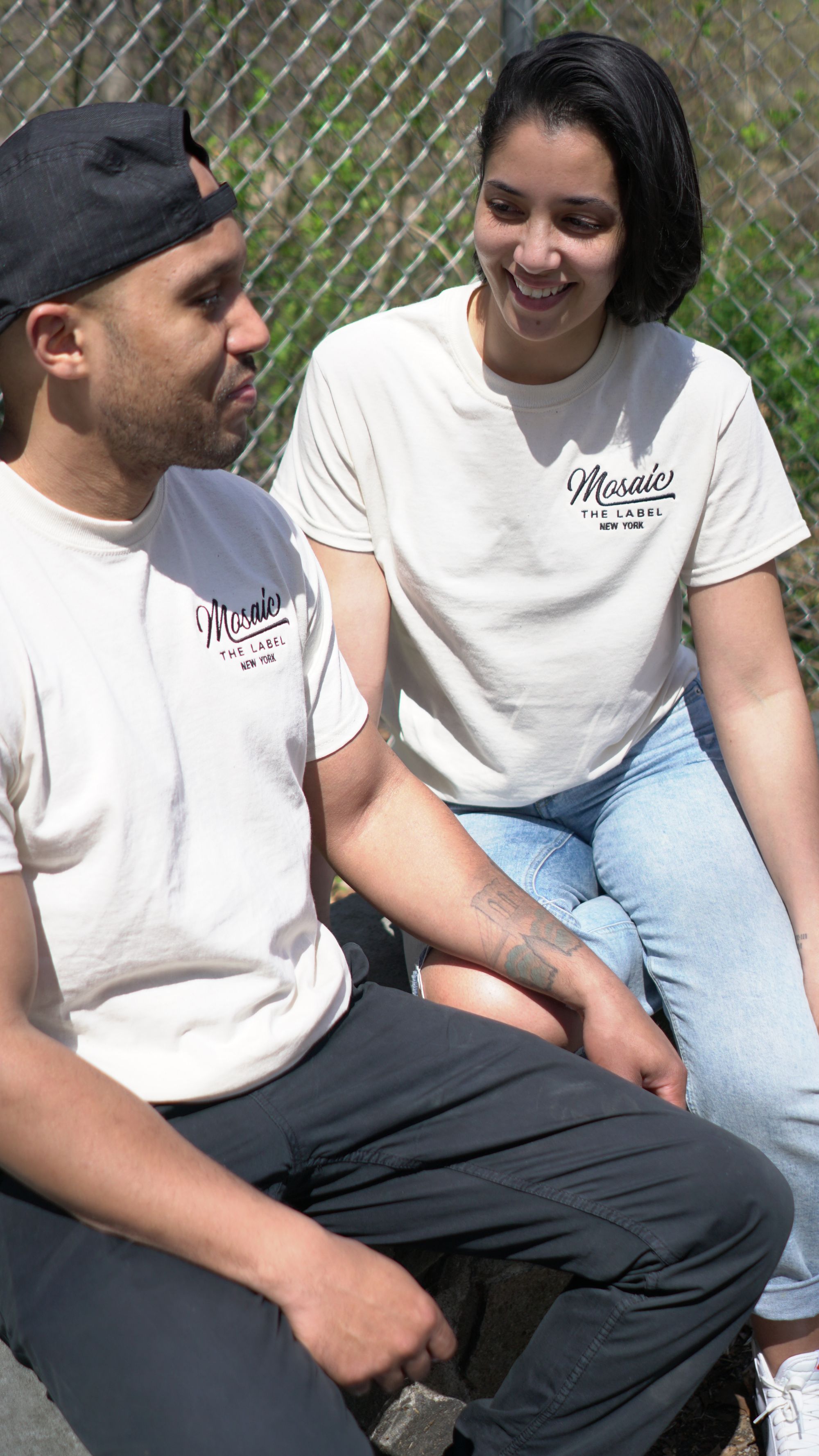 With a Black and Puerto Rican husband and a toddler daughter, the entrepreneur has been constantly searching for different products (books, toys, apparel, you name it!) that depict a variety of skin tones to raise her daughter with the same values. This led her to start a website that caters to biracial and multiracial individuals — a community where all can share their experiences, ask questions, and converse about the unique issues they face as racially diverse individuals.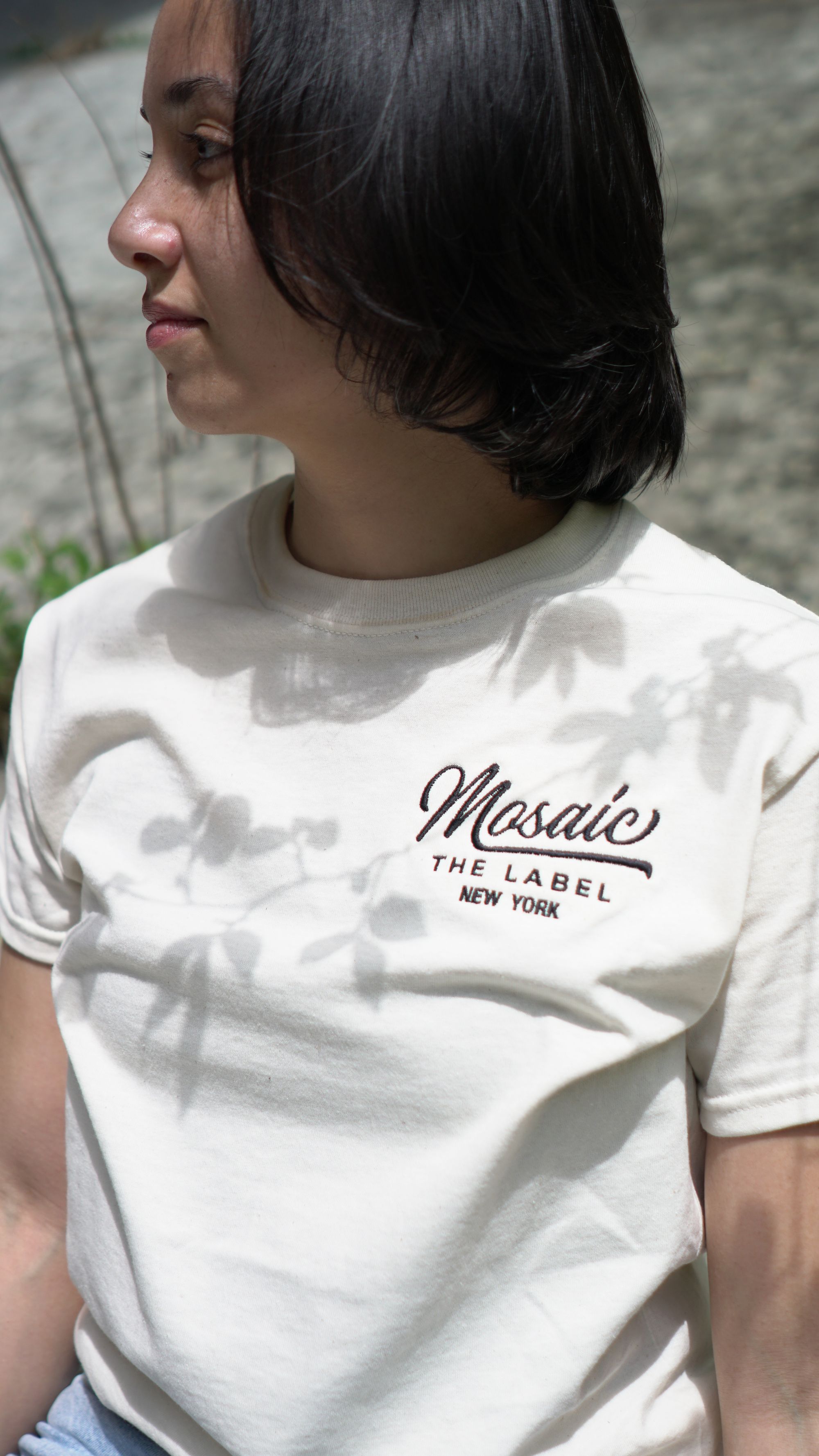 Mosaic the Label is a one-stop shop that features carefully curated products for those who want to find and solidify their place as mixed race in a world that often asks them to "just pick one." Whether it's from family, friends, or society itself, racially diverse individuals are often coerced into picking a side and Mosaic the Label encourages them to embrace them all.
"There is power in the in-between. We want mixed people everywhere to know that it is ok to remain in the in-between, to not choose a side, to embrace and love all sides of yourself."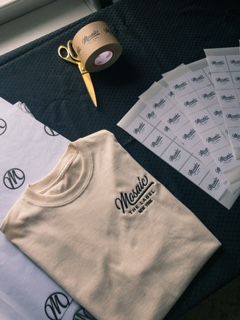 Together with celebrating diversity, the clothing label strives to be as sustainable as possible to ensure that there is a world for their children to grow up in. After all, they're work is all about making a better environment where kids from all backgrounds feel seen and included.
They do their part in taking care of the physical world for the next generation by sourcing their packaging from noissue and joining the Eco-Alliance. Their packaging consists of custom tissue, stickers, tape and mailers that are all made out of recycled products. As a brand new small business, they see their partnership with noissue as a great way to give back and to promote the overall mission to other businesses who might think going eco-friendly is unattainable or too expensive.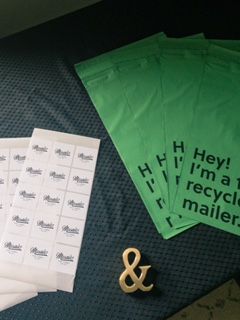 They also avoid excess emissions by supporting local and outsourcing manufacturing from a fellow small business in New York. They pick their boxers up themselves and make sure to partner with other shops run by those who are biracial, multiracial, or considered as minorities. Currently their designer, photographer, and models are mixed while their lawyer is Black.
There are not a lot of BIPOC owned businesses who've made it to the mainstream so supporting those, especially in your community, can make a difference. Just like any small business owner, managing a business come with several challenges. Together with the societal and cultural issues faced by BIPOC entrepreneurs, it can become a struggle to manage a passion project with a full-time career and family responsibilities. Brittany gets this done by breaking her tasks down and taking them one at a time. Jotting down the things she can focus on and getting them done in time helps her feel accomplished without being overwhelmed.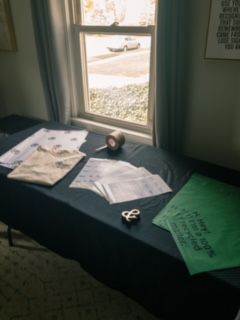 Despite the struggle, seeing your business come to life makes it all worth it. When Mosaic the Label's first collection launched, Brittany felt like she had another child. They put a lot of heart into their Intro collection which is a small piece of who they are and what they're here to do.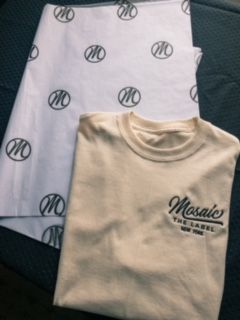 She encourages other aspiring small business owners to just do it. The hardest thing about it is getting started and she believes that if you are passionate about something, that passion will power you to press on.
"There will never be a 'right time' so make that right time, right now."
---
Find more of Mosaic the Label here:‌‌
Website: mosaicthelabel.com
‌‌Instagram: @mosaicthelabel
Like this story? Tell us yours! Share your brand story and love for your custom packaging and get a chance to be featured on the wrap! If you're a noissue customer and are interested, you can join the Eco-Alliance by clicking here and answering a few questions here.
Questions? Email us at ecoalliance@noissue.co.