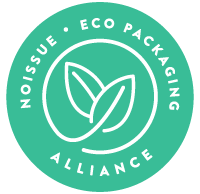 The past few years of quarantine have undoubtedly brought out different sides out of many of us. As lockdowns took place all over the globe, many turned towards new projects to cope, and for many, finding creative outlets has been of significant help! Whether it's picking up a paintbrush or crafting accessories, creative pursuits have flourished in their own way in recent years. After all, art has always been one of the most enduring forms of human connection, especially in times of crisis.
For London-based couple Maria and Federica, it was ceramic art that became their creative outlet. Both originally from Italy but now based in the UK, it was in the middle of the pandemic that the pair found themselves searching for new meaning in their daily lives, and decided to take up ceramic art. The craft continued growing organically, turning eventually into a brand of its own: Muni Studio!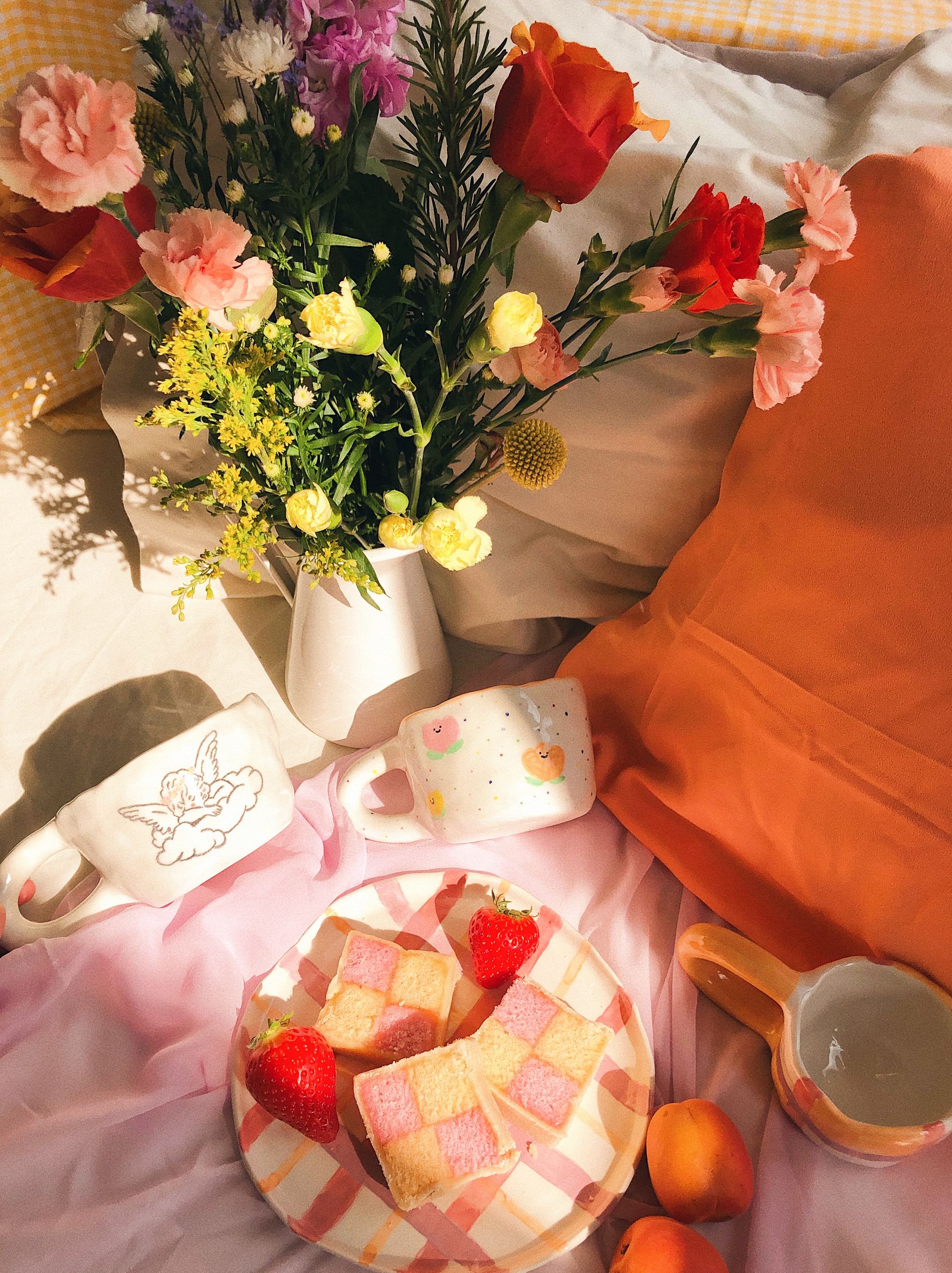 Authenticity and eccentricity are what lie at the heart of Muni Studio. Every piece is uniquely handmade, then painted and glazed by Maria and Federica with utmost love and care, so that every piece you take home is truly unlike any other in the world! As the brand steadily grew, having distinct packaging that reflected its unique personality then became essential, which was why they've also invested in their own custom-designed, soy-ink noissue Stamp!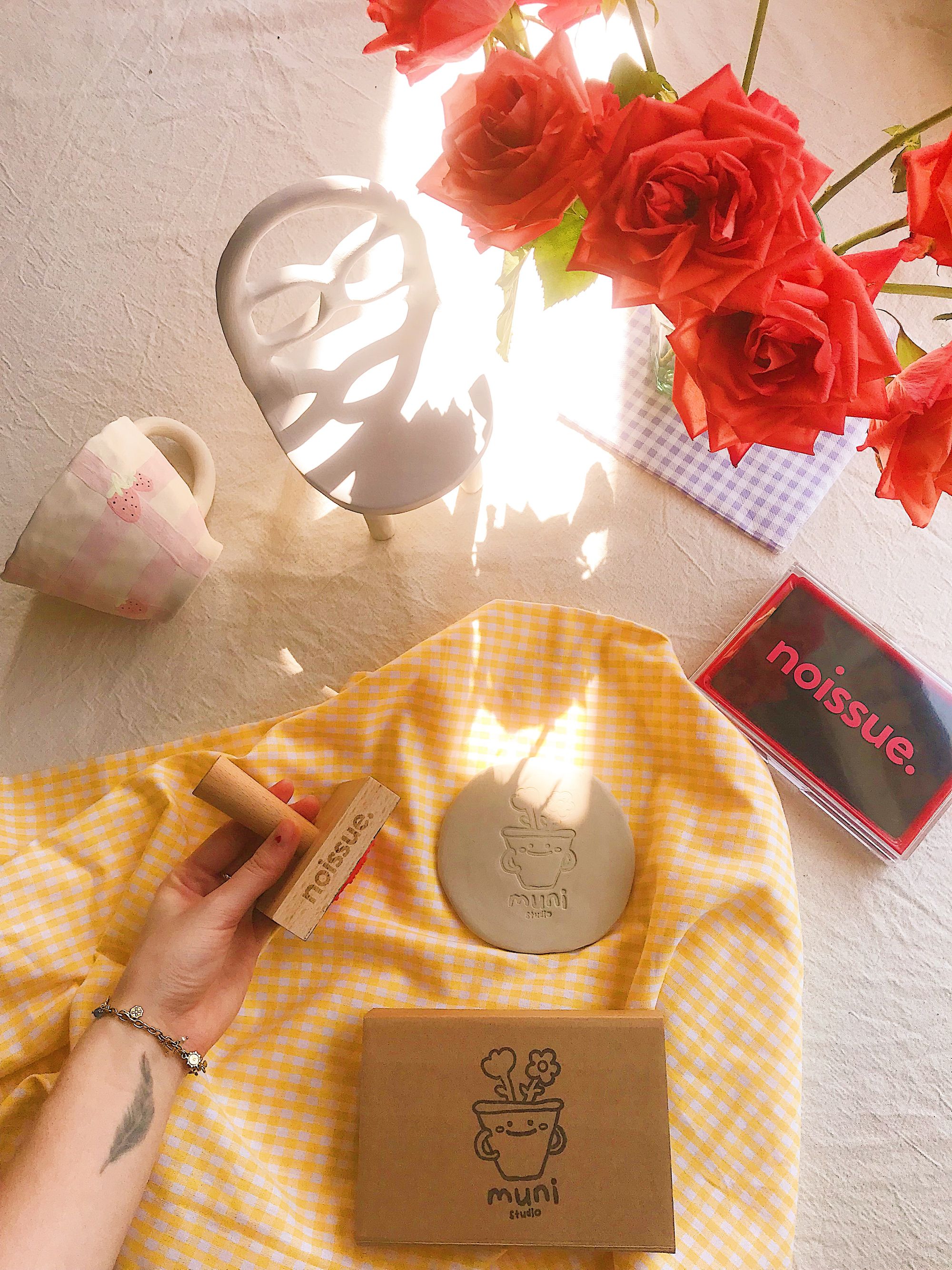 Creativity had always been part of Maria and Federica's lives, even before starting their creative business. Both shared a background in media arts, and have always turned to pottery as a soothing hobby outside their day jobs. When the pandemic hit, they found themselves with more time on their hands, so they decided to fully delve into their craft. They started experimenting, opening an Instagram account initially to track their progress with ceramics. Soon enough, people started asking to buy their creations—and the rest is history! Maria and Federica continued crafting and taking professional photos of their pieces, steadily amassing new followers on Instagram. As it stands today, Muni Studios' mission is to create unique, eccentric ceramic pieces that bring happiness into people's lives.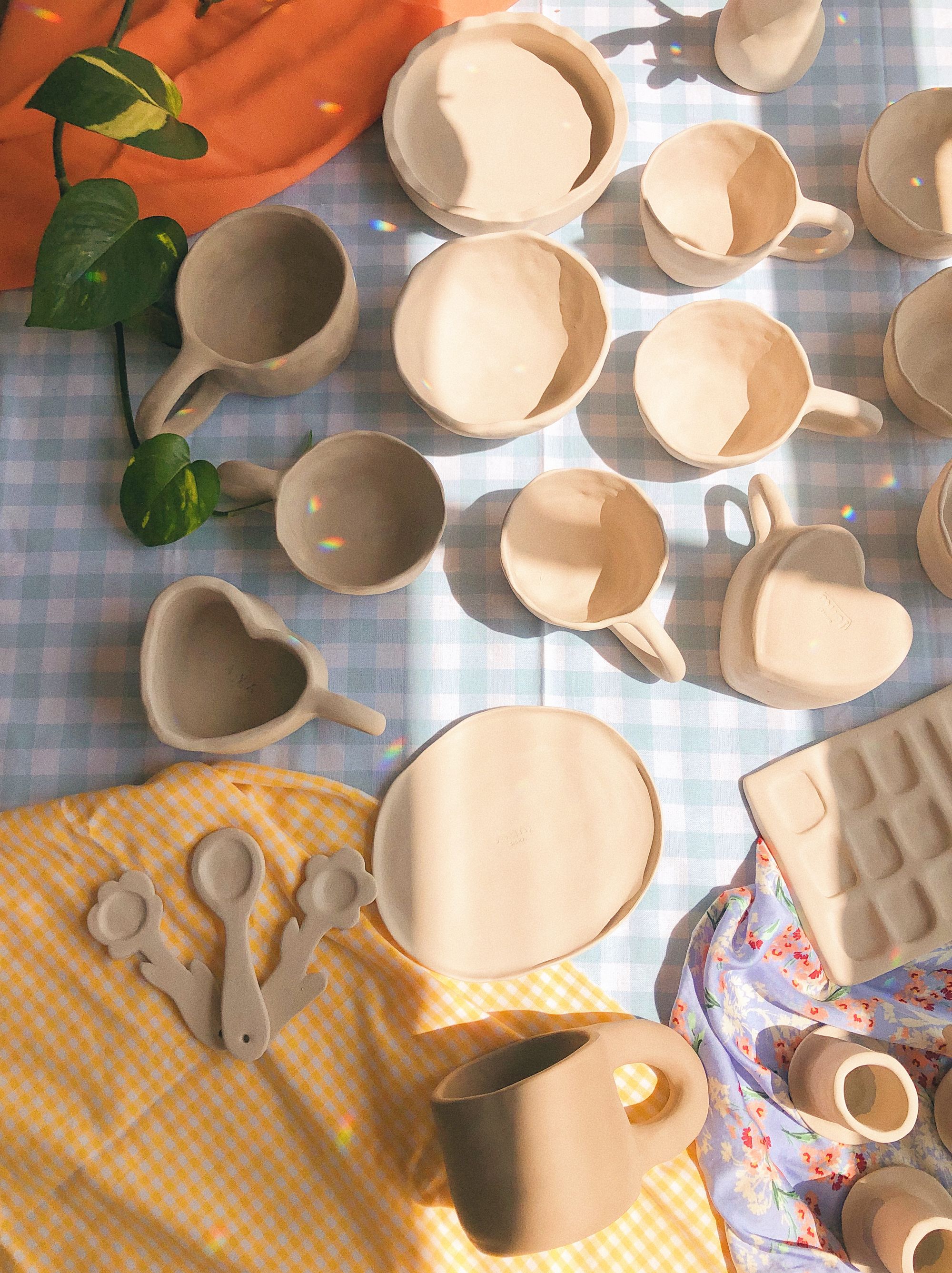 Ceramics isn't always the most sustainable of practices, which is something Maria and Federica acknowledge. This was why they've since incorporated sustainability within their creative process itself: everything is designed both with their signature aesthetic, and to guarantee longevity. From smiley-faced ceramic spoons to adorably dreamy mugs, every piece is truly irreplaceable!
An additional step they've made to be even more environmentally responsible was by using circular, earth-friendly packaging. Going plastic-free was a significant first step, and they're always on the lookout for ways to leave even less impact on the environment.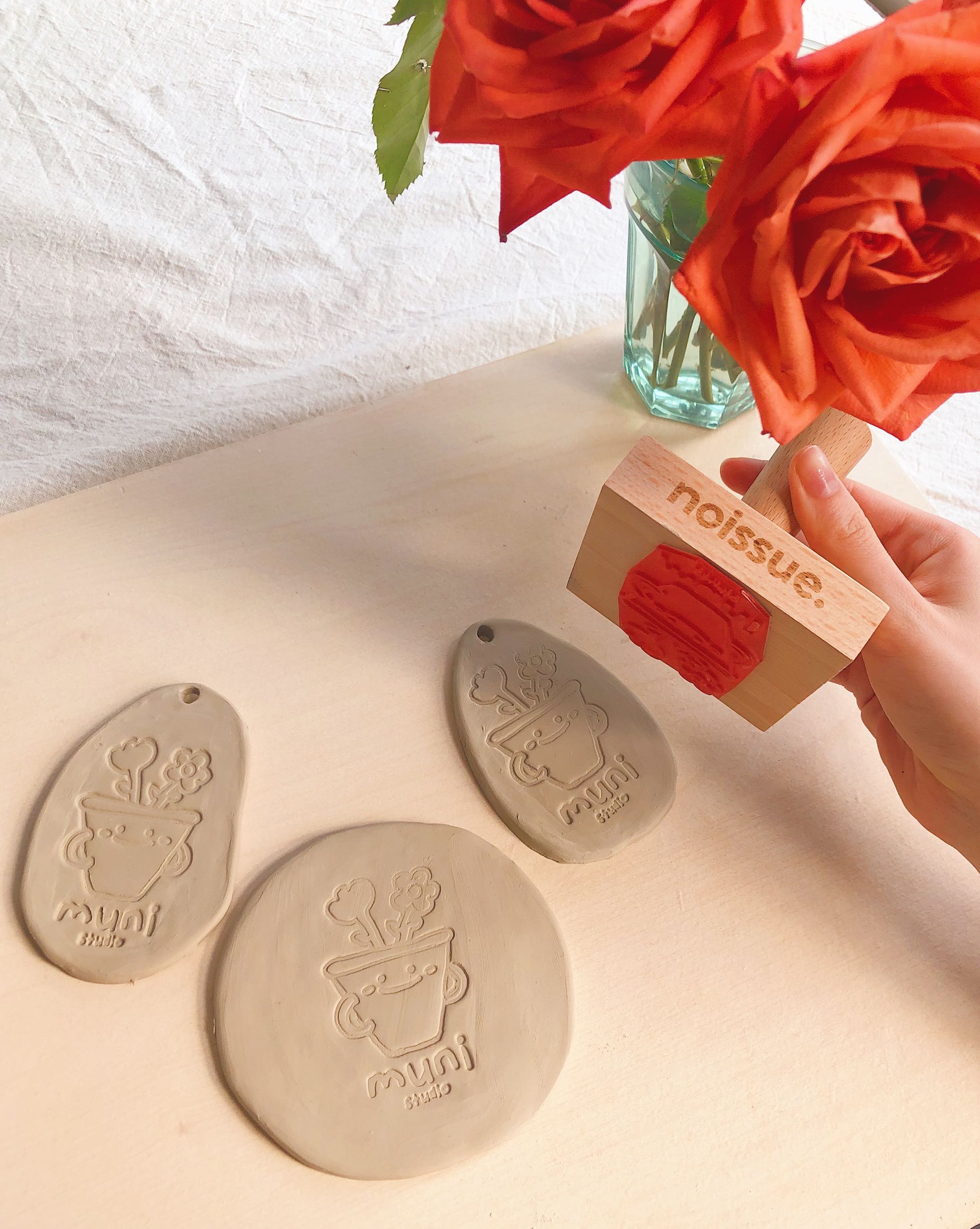 "Sustainability means ensuring a greener and healthier future for all, which is why our packaging is always 100% plastic free, recycled and recyclable."
When it was time to upgrade their packaging, Maria and Federica were adamant about staying sustainable, while also advancing their branding and elevating their customers' unboxing experience. When they came across noissue, they knew they'd found just the right match! Adding their customized noissue soy-ink Stamp to their packaging has since given their packages a major upgrade!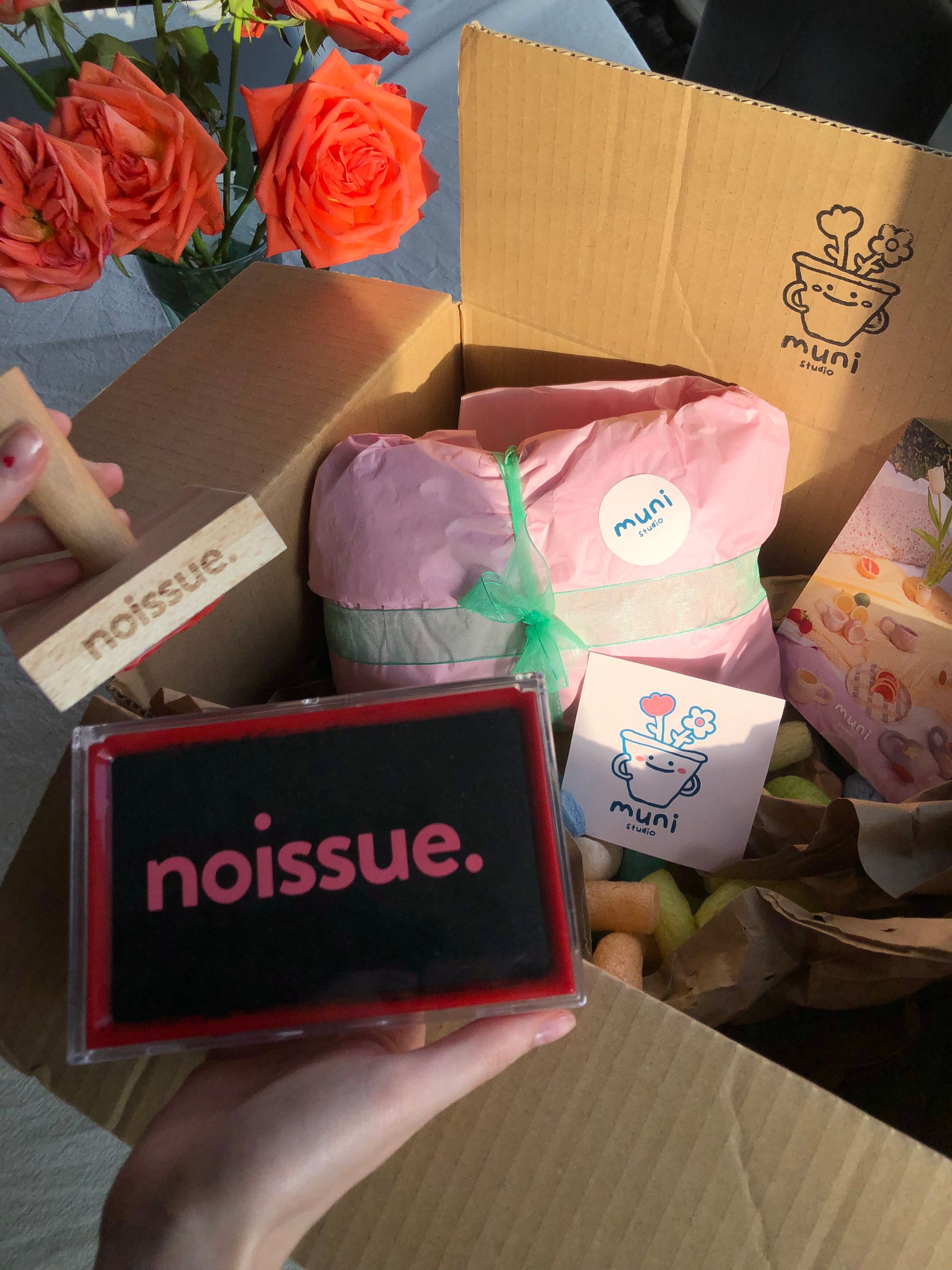 "Sustainable packaging has always been a must for our brand, switching to noissue's customisable packaging is one of our goals!"
Maria and Federica also consistently implement small—but significant—changes to their routine to be even more sustainable as their brand grows. This includes limiting their firing process by sharing their kiln with other ceramicists!
Looking through Muni Studio's store, you certainly wouldn't find pieces like theirs anywhere else. It's the same straightforward authenticity that first caught people's attention that really makes them special in the industry! Over a year since their first creations, their intent remains the same: to create 100% handmade and unique items that bring joy and comfort to any space.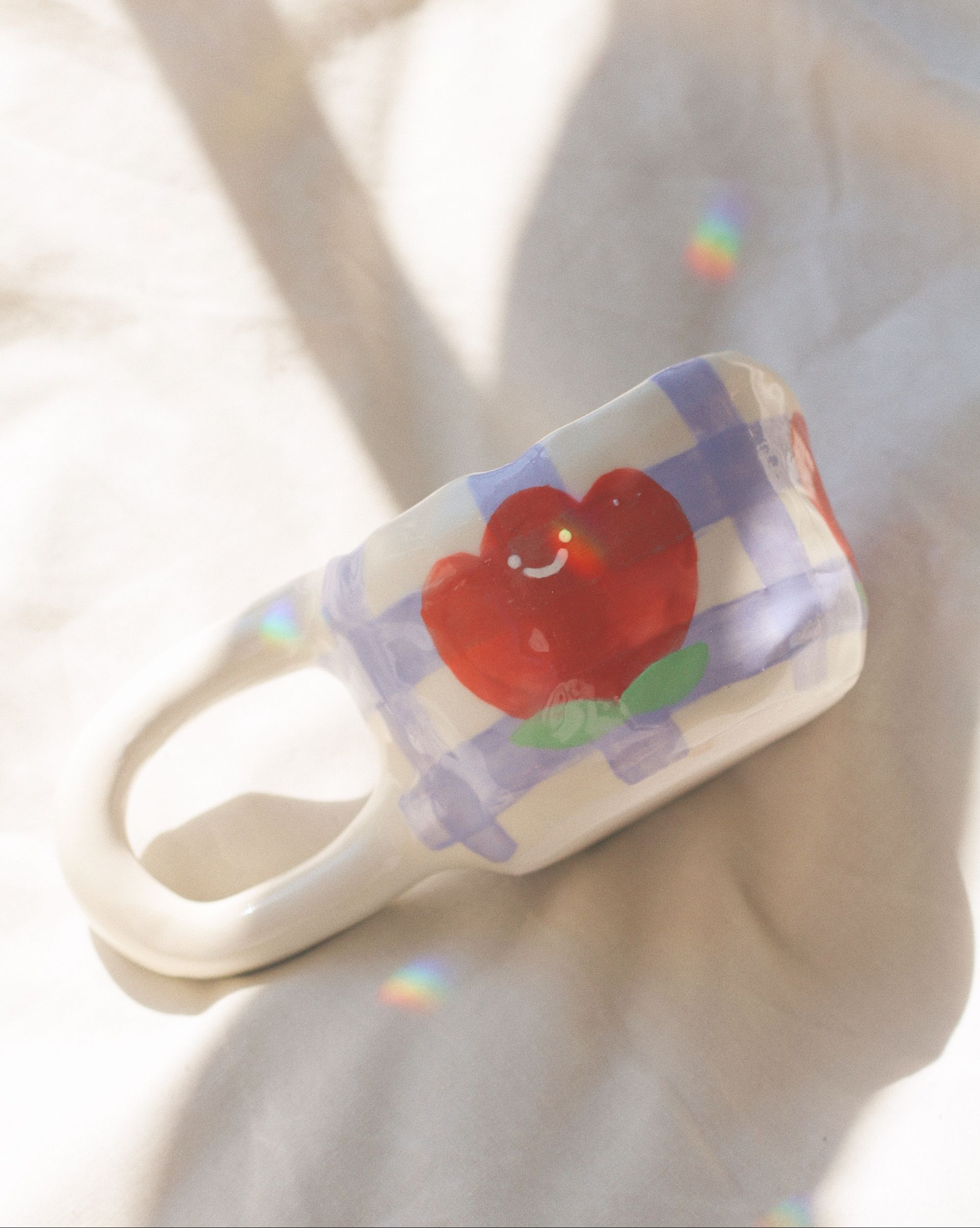 But it hasn't always been an easy ride. One of the biggest challenges Maria and Federica face so far is juggling the business with their full-time jobs, particularly with managing both the creative and logistical aspects of the studio. But they've also since learned many lessons along the way. For others who also hope of following in their footsteps, their foremost advice is to practice patience, and to be prepared for failure! Ceramics can be an unpredictable craft, so accepting the ebbs and flows of the journey is necessary.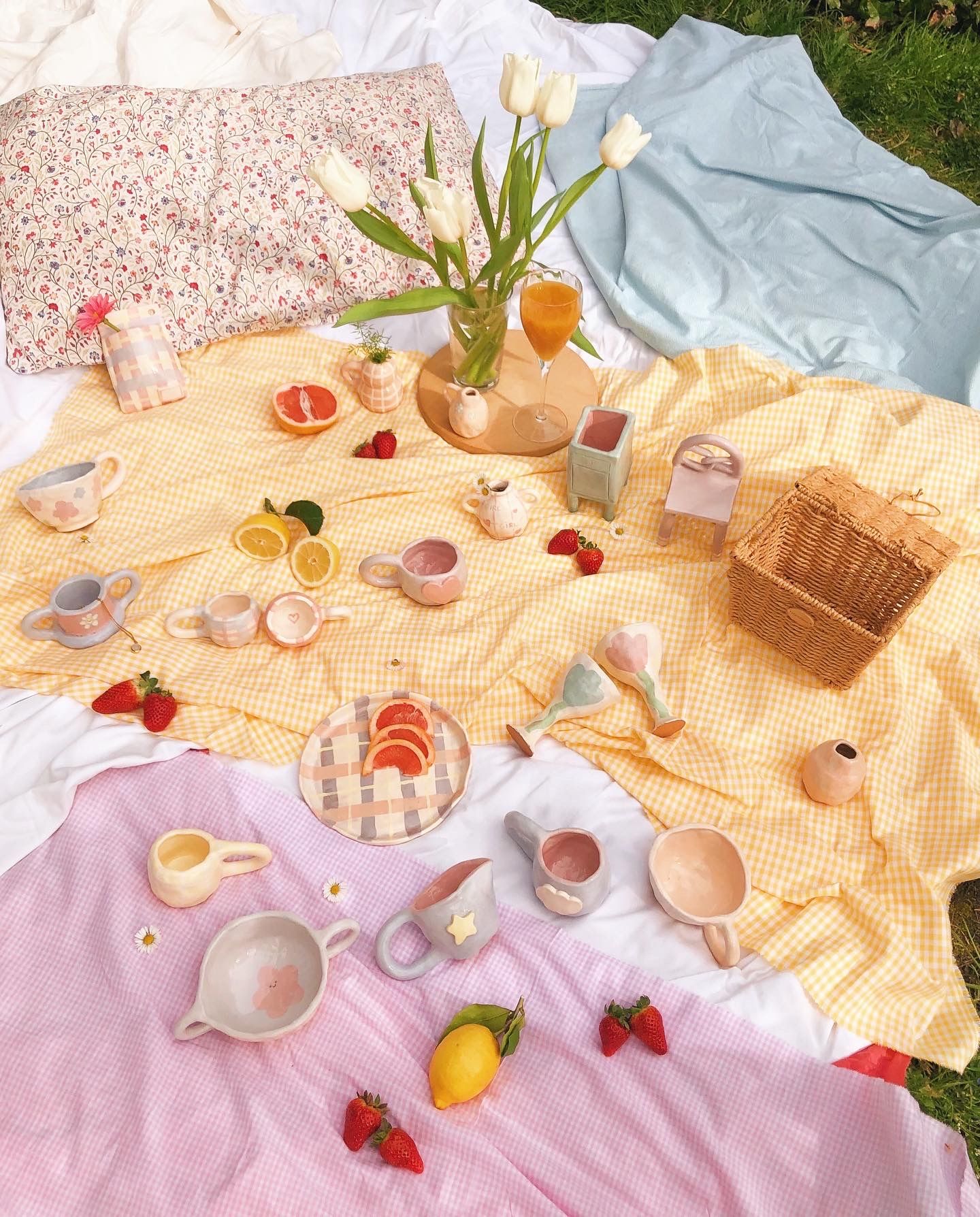 With their love for their craft, eye for unique design, and heart for the planet, Muni Studio is definitely a brand worth treasuring as much as any of their one-of-a-kind pieces!
---
Find more of Muni Studio here:‌‌‌‌‌
‌‌‌‌‌‌‌‌
Website:‌ munistudio.bigcartel.com
Instagram: @muni_ojo
Like this story? We bet you'll like last week's feature too! Read it here, or tell us yours! Share your brand story and love for your custom packaging and get a chance to be featured on the wrap! If you're a noissue customer and are interested, you can join the Eco-Alliance by clicking here and answering a few questions here.