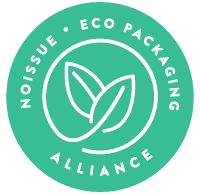 Visual art has always been one of the most potent mediums that reflect our humanity back to ourselves. Who hasn't looked at a piece of art or illustration and instantly felt less alone in the world? That's one of the most enduring things about visual art—it'll always act as a mirror through which we understand ourselves better through the eyes of others!
That certainly holds true for Natalie Born, an illustrator, pattern designer, and art teacher. Based in Switzerland, quirky, flamboyant characters and vibrant patterns are the defining features of Natalie's work, which ranges a variety of mediums from ink and paper to digital. To pack her pieces, Natalie uses noissue's compostable Tissue and Stickers, which she's also customized with her original designs!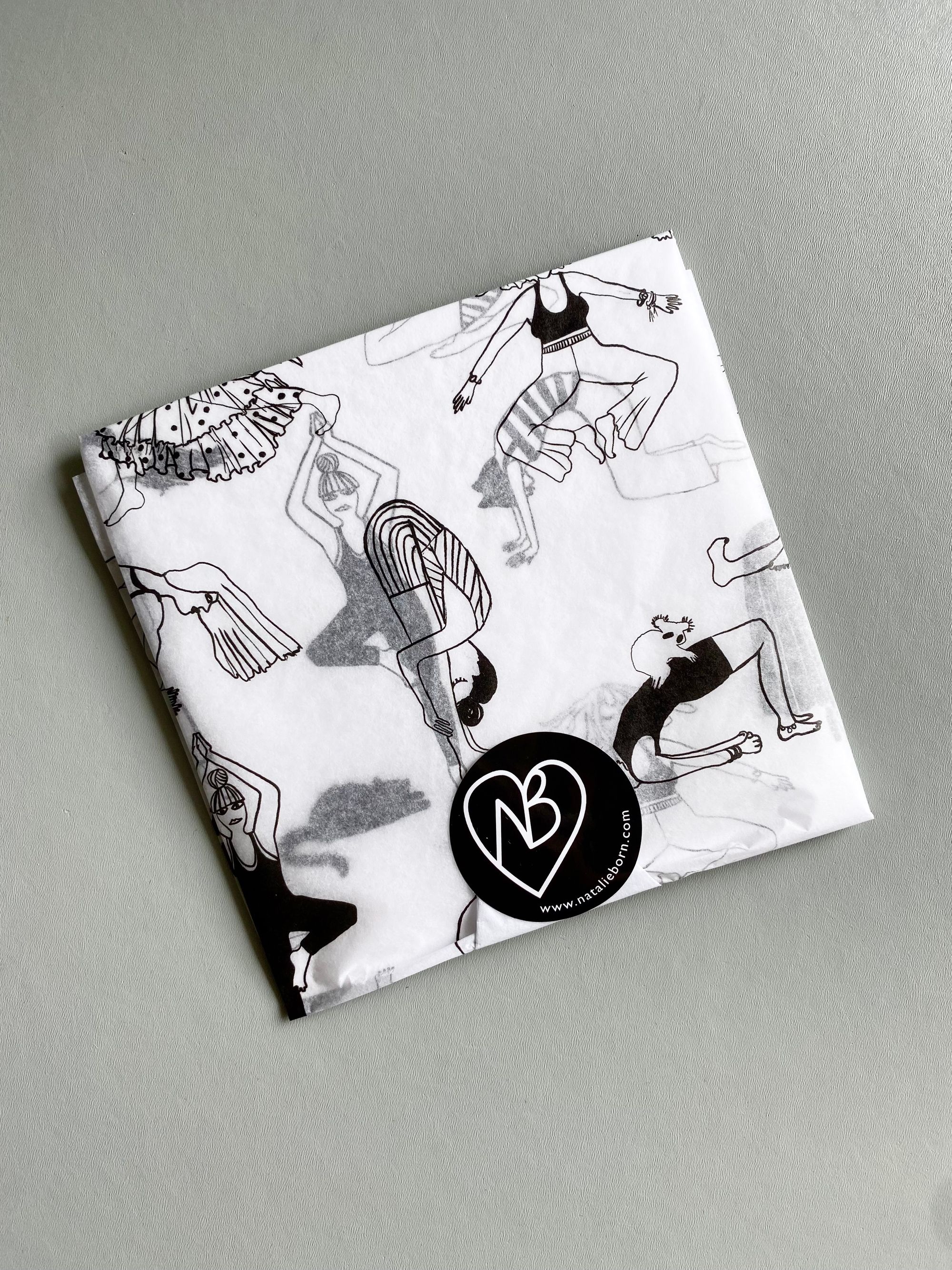 It was in London that Natalie first stepped into the world of art through her studies and work as a fashion designer. To this day, it's that same fickle, flamboyant, and ever-dynamic world that holds the most influence over her portraits and patterns. People—more specifically, the habits and quirks of human nature—feature prominently in Natalie's work. A keen people-watcher and partaker of culture, Natalie draws inspiration from everyday human activities; finding the beauty in the ordinary and expressing it in her own way!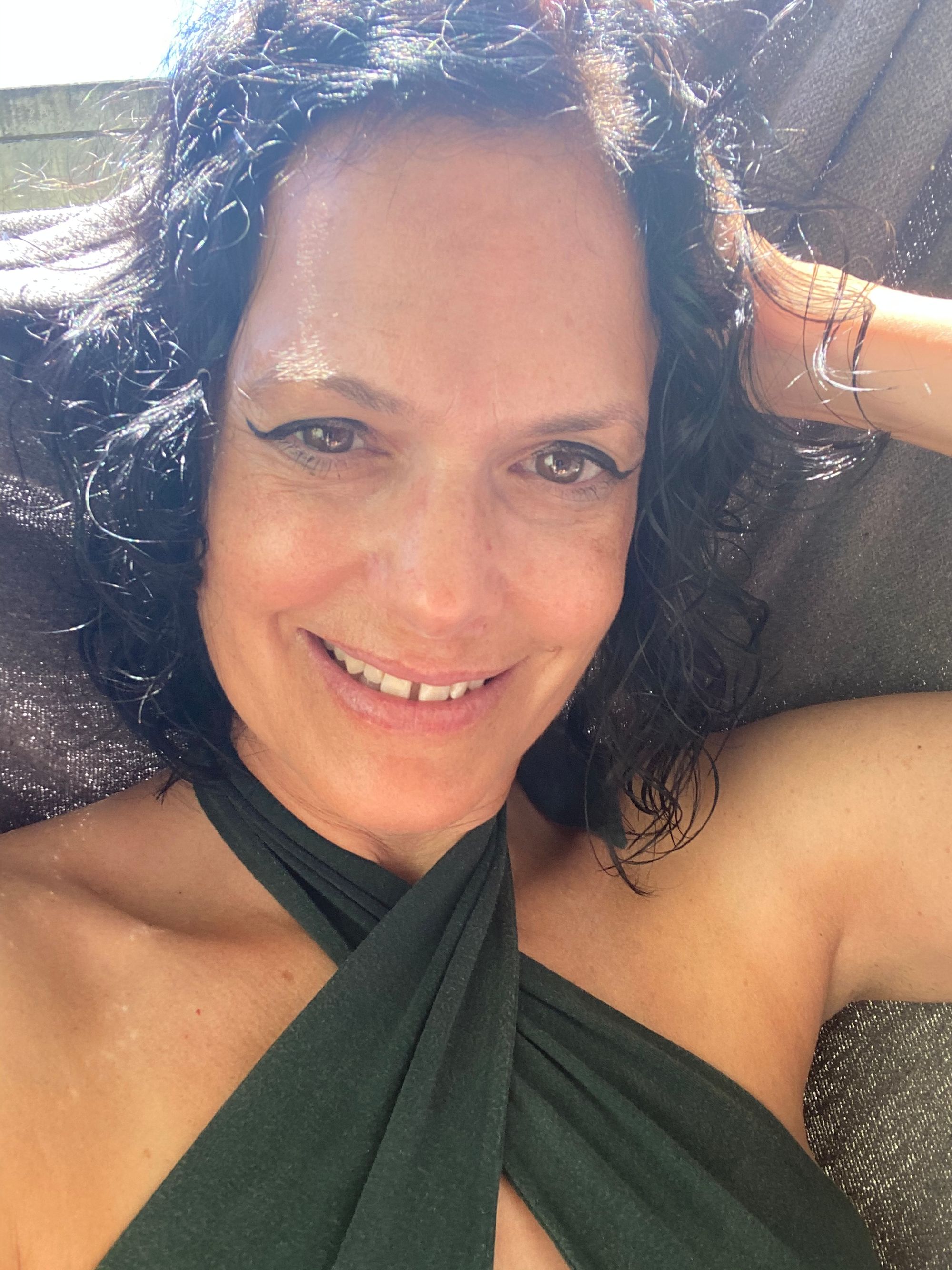 Long before it was her profession, drawing had always been Natalie's first love. As a child, she'd drawn up birthday cards on paper for friends and family. Since then, her portfolio's expanded to include wood sculptures, pebbles, quilts, ceramics, and her most popular products by far: Christmas baubles that feature her one-of-a-kind illustrations!
Natalie's mission is to bring unique and stylish products to people's homes that bring a smile to anyone's face! Natalie hopes her customers see themselves in the characters she creates, and she especially hopes that women feel empowered to be their true selves and find their own creativity.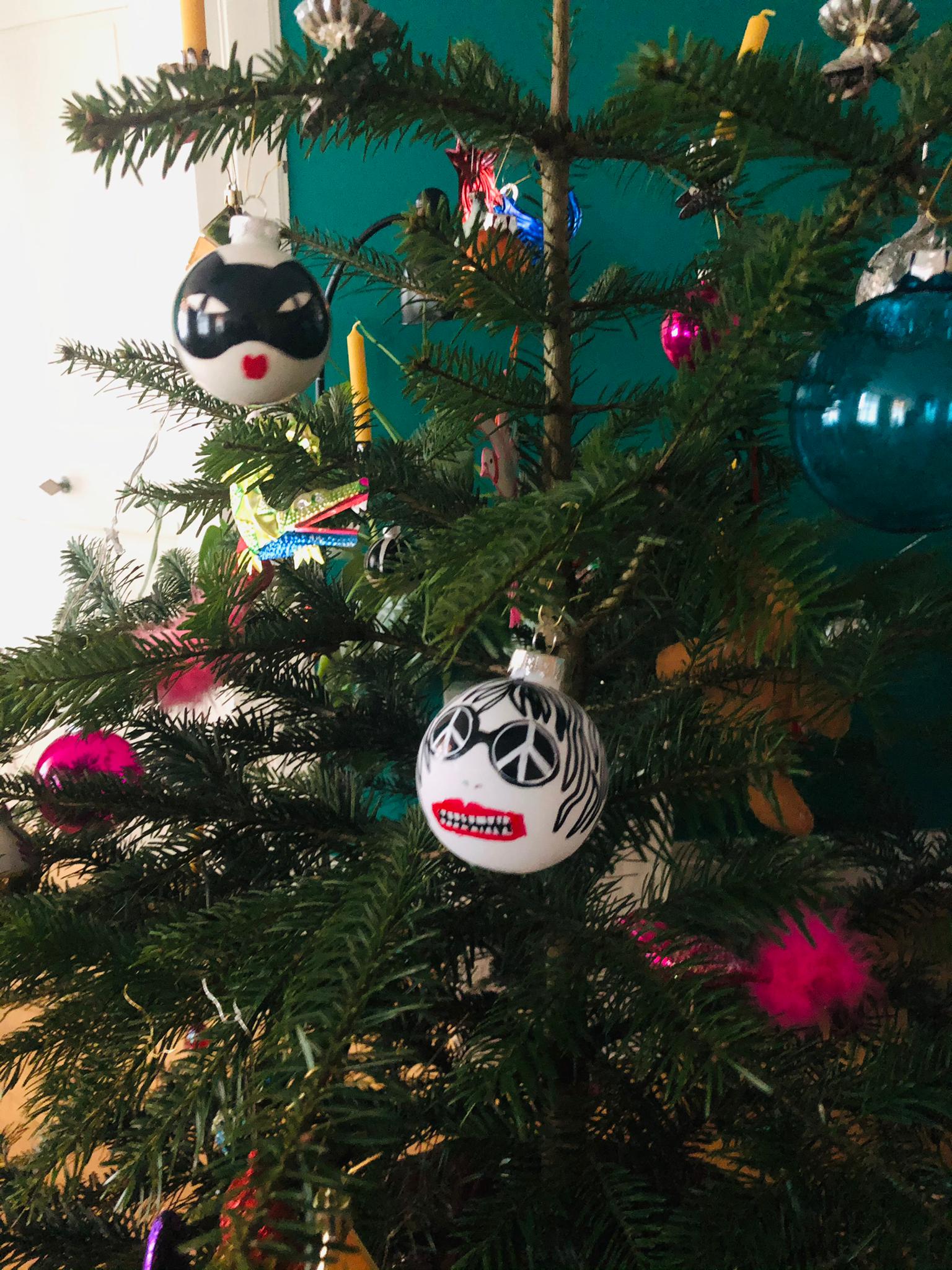 "My vision is to empower women to be themselves and to inspire and show them how to be creative with what they have."
Another thing that's core to Natalie's work is circularity. Environmental responsibility is embedded all throughout her process: she uses recycled papers and old tickets and bills for collages, creates her own paintbrushes from natural materials, and sources items from charity shops to include in her art. In essence, the natural world is Natalie's canvas, and the human world her inspiration. Her aesthetic naturally gravitates towards upcycling: taking something old, deconstructing it, and then reconstructing it again in completely new ways.
When it came to packing her art, Natalie searched for packaging that would suit her creativity, and still fulfill her environmental responsibility. She previously came across noissue from her previous profession, and knew instantly they'd be the right fit for her own brand! Natalie made the switch to her own noissue Tissue over the holiday season, when she received large orders of her Christmas baubles. Her new earth-friendly Tissue made for another canvas, one Natalie was happy to design with her illustrations!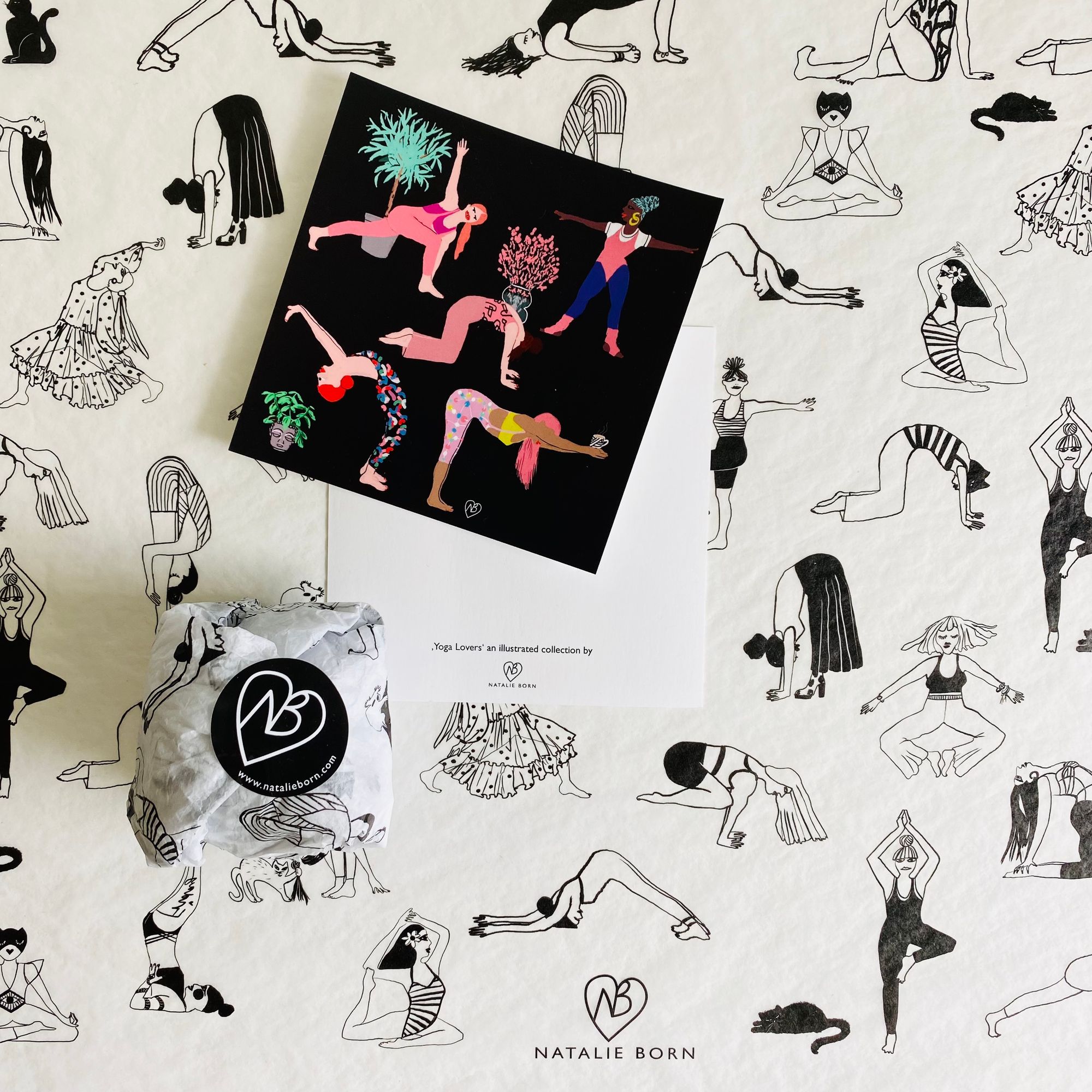 Another step Natalie's taken to do help the environment was by joining the Eco-Alliance community at noissue! Being part of the community has allowed her to contribute to climate action initiatives around the world, and be alongside other sustainable small businesses that share the same environmental values.
"I see that [the Eco-Alliance's] efforts are real and I want to support that. It helps my brand come full circle. My logo means exactly that...'What comes around goes around' with love."
Natalie also regularly shares her recycling initiatives with her community, which she plans on continuing even further.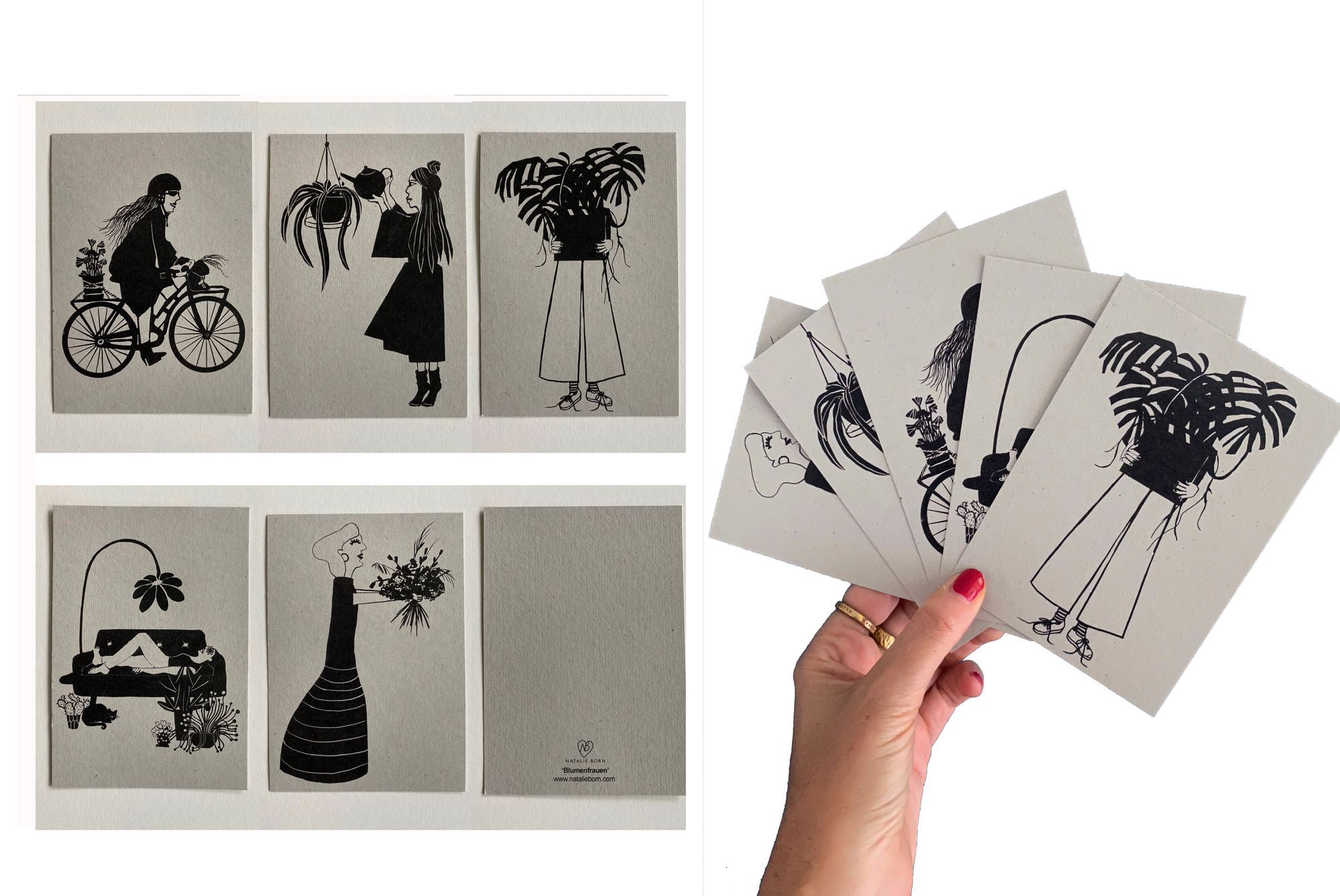 Natalie's art is definitely in a kind of its own. But what also sets her style apart is that her ideas always seem simple, fun, playful, and stylish at first glance—and it's that particular part of creativity that's essential for anyone's well-being! What also makes her work special is that it's a testament that art and environmental responsibility can go hand-in-hand, and caring for the environment can be effortless. Natalie also balances many roles at once, as an artist, mother, and businesswoman, all of which come through in her work.
But it hasn't always been the easiest, especially being a single mother. However, she also counts herself lucky to have a family that supported her since day one.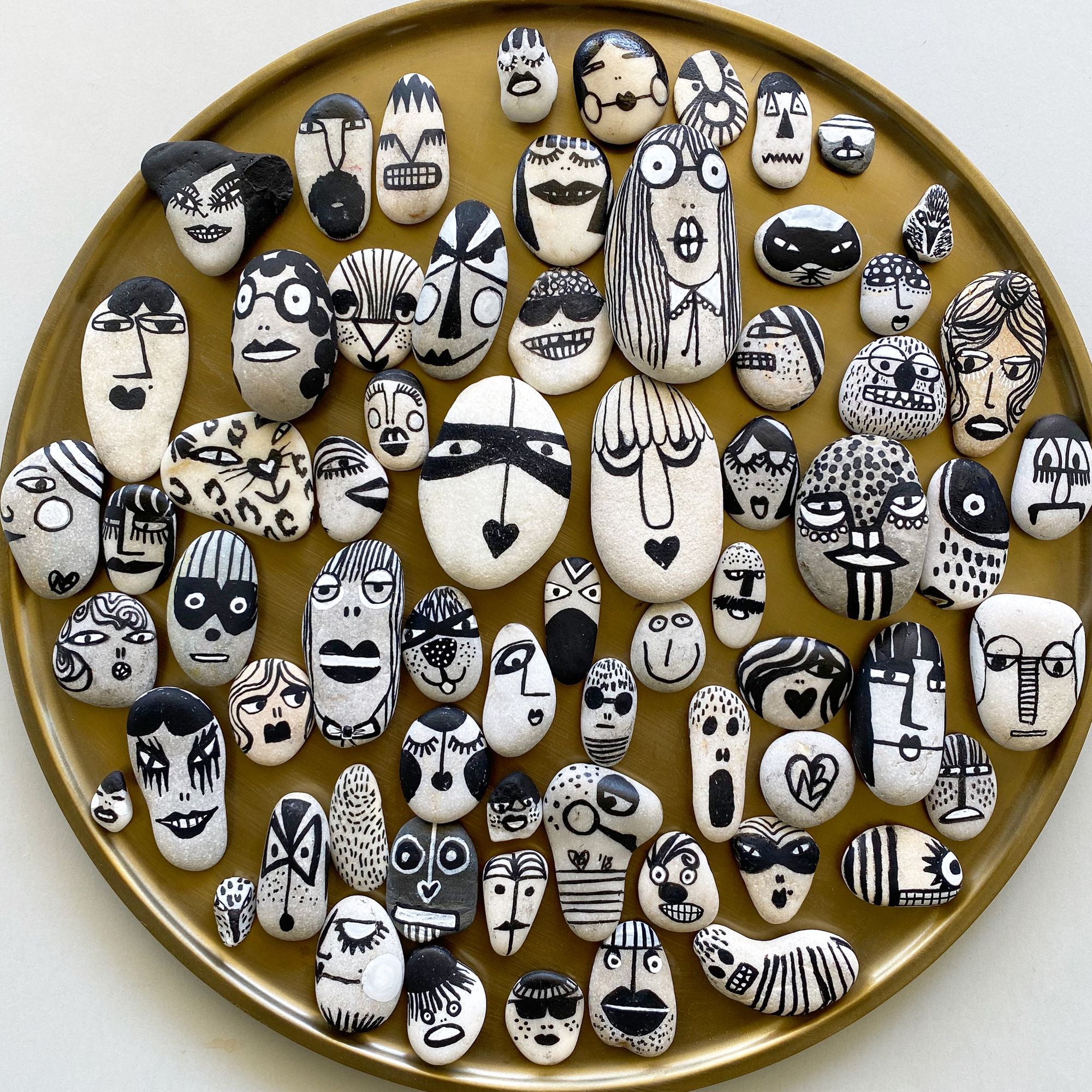 For other artists who hope to make their own mark in the world, Natalie's advice is to continue your art, even if you don't know where it'll take you. She also emphasizes being kind to yourself, and to those around you. And finally, keep creating and making sure that you're heard! Getting your work out in the world can be difficult, and it can take several times before anyone takes notice—and that's all part of the journey.
As for Natalie, her own journey's been filled with many memorable instances, and one of her most favorite by far was designing an illustration for a plant-based food delivery service based in Zurich. The client was thrilled with the outcome, and Natalie's design even made its way to their window stores! Another highlight was also illustrating her now well-loved Christmas baubles, and seeing them sell out in a second-hand store! Seeing others connect and find joy in her work is always what's most rewarding.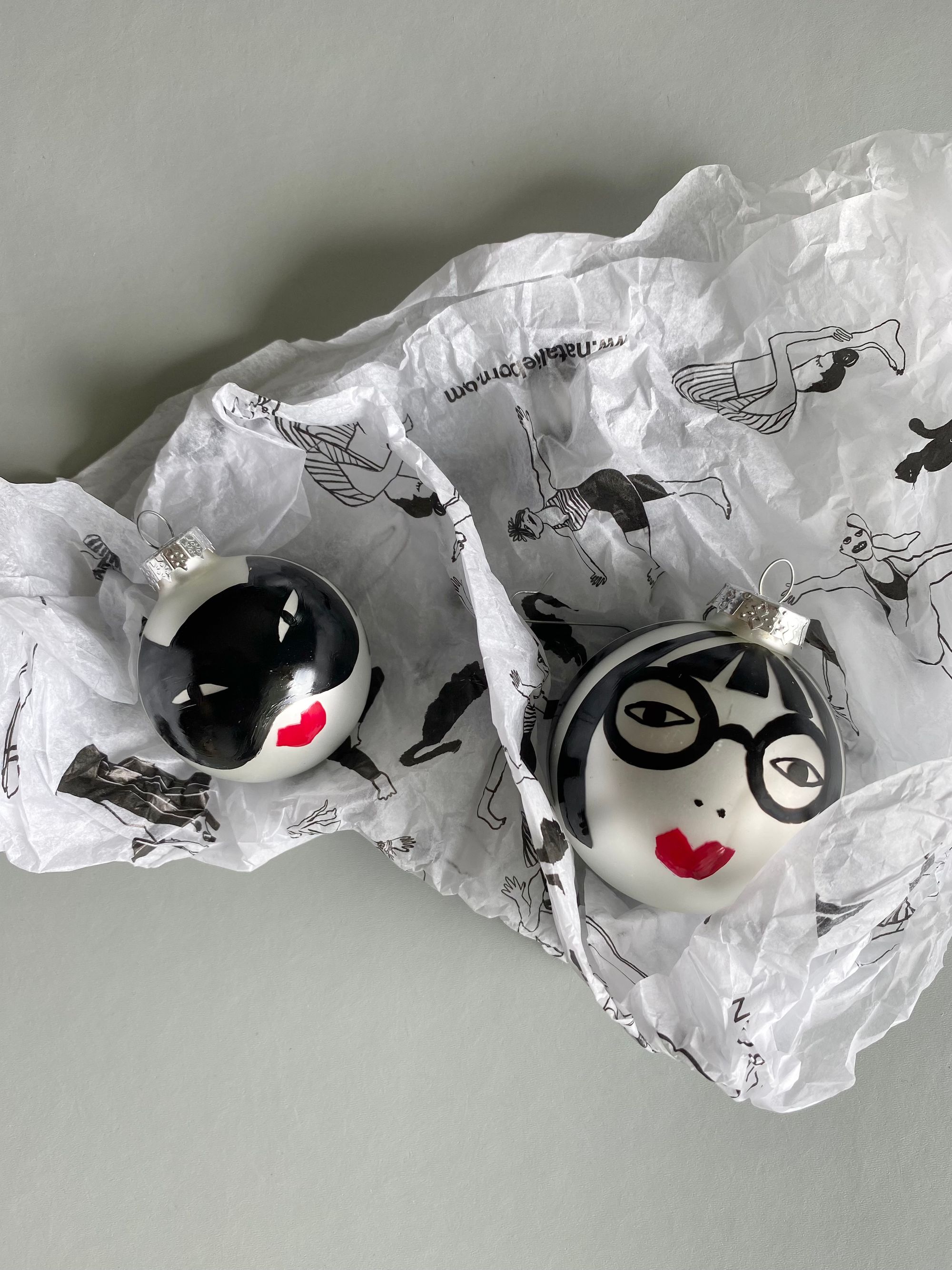 With her love for art and penchant for saving the earth, Natalie's creations are definitely the kind that sparks joy!
---
Find more of Natalie Born here:‌‌‌‌‌
‌‌‌‌‌‌‌‌
Website:‌ natalieborn.com
Instagram: @natebo
If you enjoyed this read, we bet you'll like last week's feature too: The Final Lap: Sustainable Sportswear That Puts Your Best Foot Forward
Want to share your story? We'd love to hear it! Join the Eco-Alliance here and share your deets with us here to get a chance to be featured on The Wrap!