Presenting our blog series featuring some of the incredible members of our noissue Creative Community. This Day in the Life series highlights one special creative showcasing their creative workspace and daily routine. Read on more to have a glimpse of "A Day in the Life" of a noissue Creative!
Sara Laninga, founder of Sara & Misc, is a Dallas-based graphic designer and illustrator. She started her journey as a graphic designer in Auckland, New Zealand where she studied Communication Design and specialized in Graphic Design. There, she grew her skills, graduated, and began working at a design studio.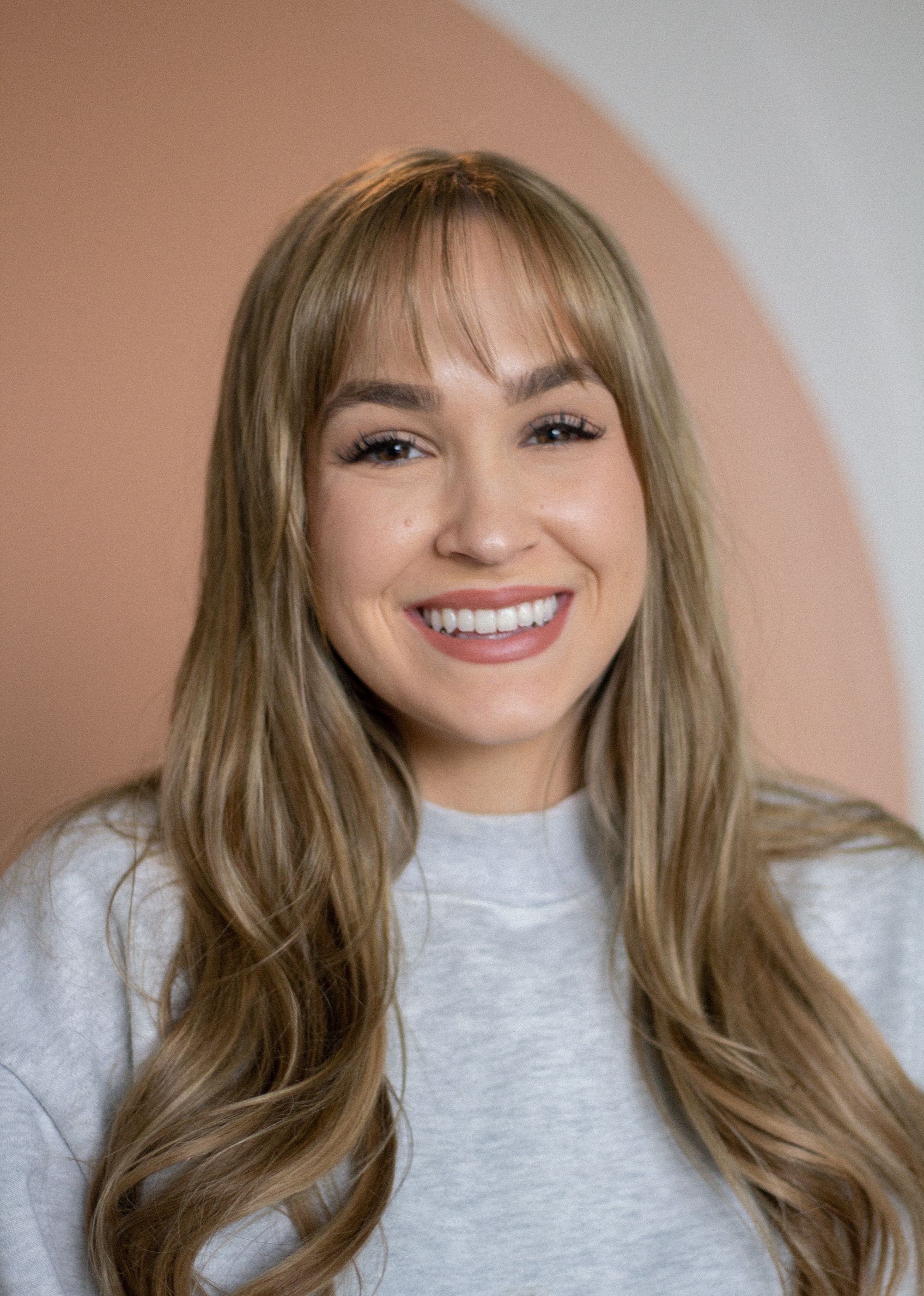 After gaining experience while working in the industry for a few years, Sara took a leap of faith and decided to move back to the states and work for herself. She now runs an online shop selling prints and stickers, as well as being a dedicated, freelance graphic designer. While offering a multitude of design services, Sara specializes in branding, packaging, and illustration!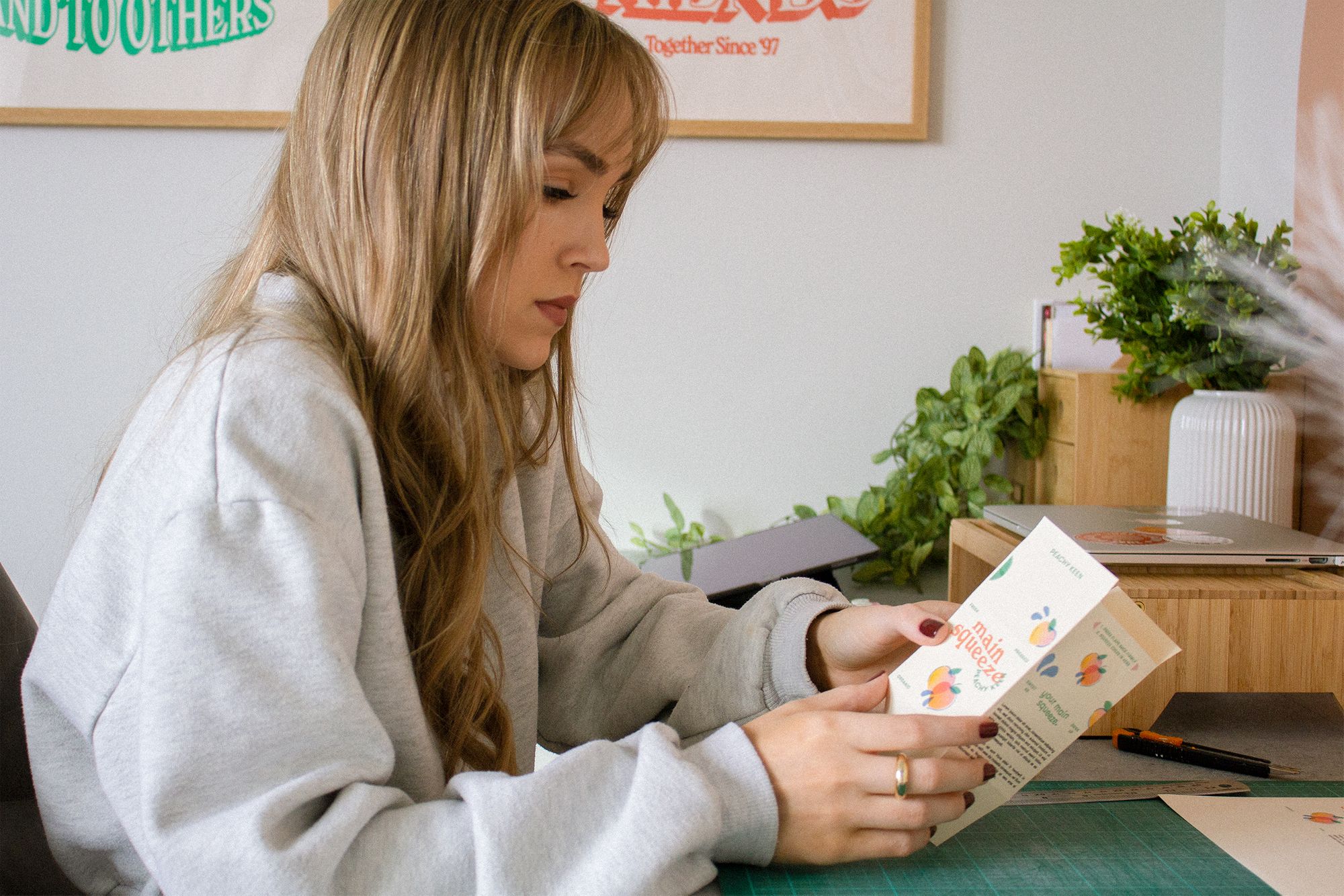 Sara has always had an interest in all things creative from a young age and particularly loved drawing. Early on, she knew she wanted a career that involved some form of illustration and creativity. Moving to New Zealand and studying graphic design, she knew she had definitely found her true calling. She loved learning all about typography, color theory, hierarchy, and everything else there is to know about design. Sara especially loved that she could incorporate her passion for illustration into her graphic design work.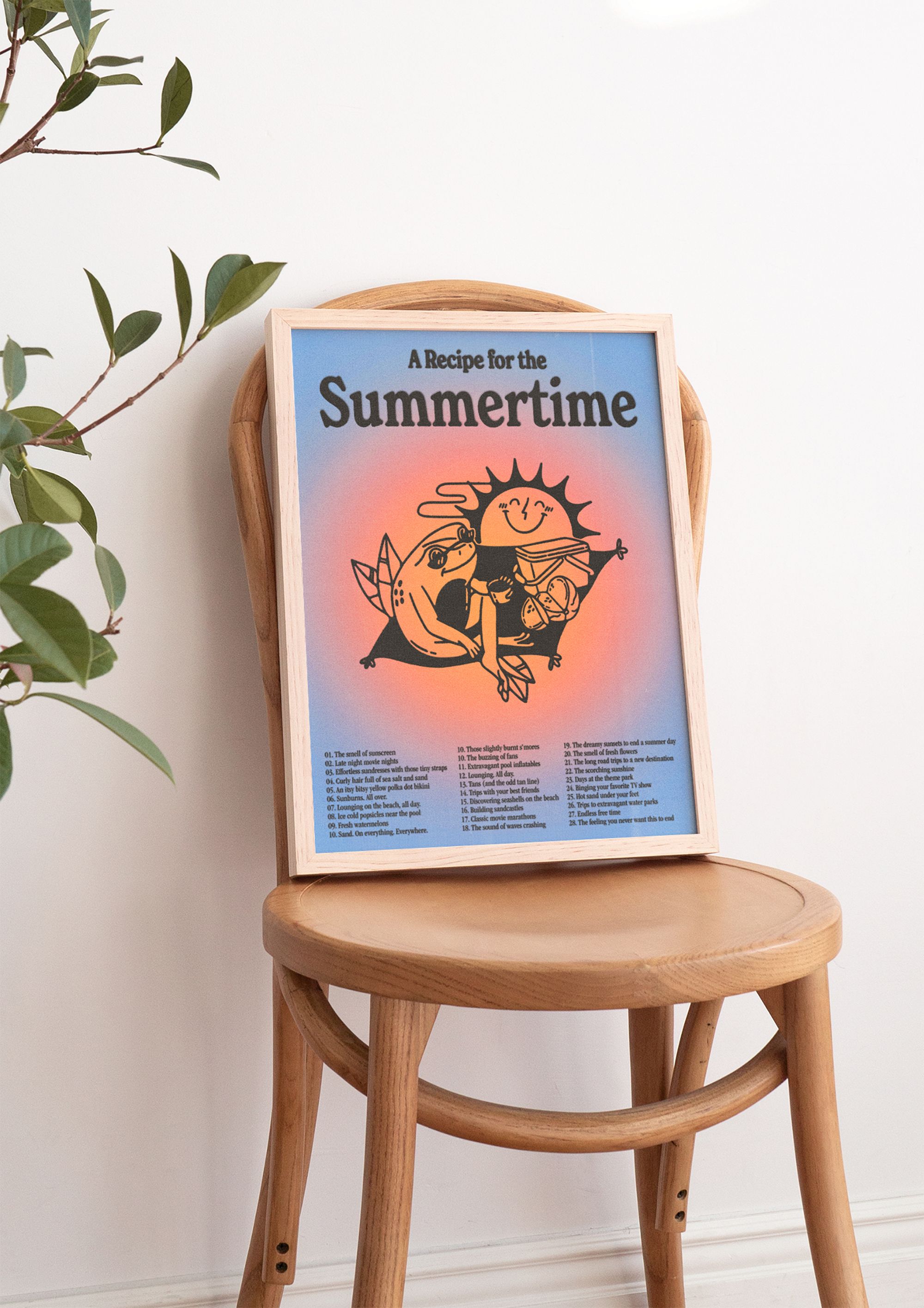 "I find inspiration in many different places, but my favorite way to stumble across inspiration is in the real world. I find that sometimes the most unique and inspiring things are found by surprise! I especially enjoy finding brand and packaging inspiration at places like grocery stores, local markets, and beauty stores." - Sara
Sara's work day varies depending on what needs to be done. Some days are fully dedicated to client work and leave Sara glued to the computer, while others are spent for filming and shooting content for her social media platforms. Gotta promote that work!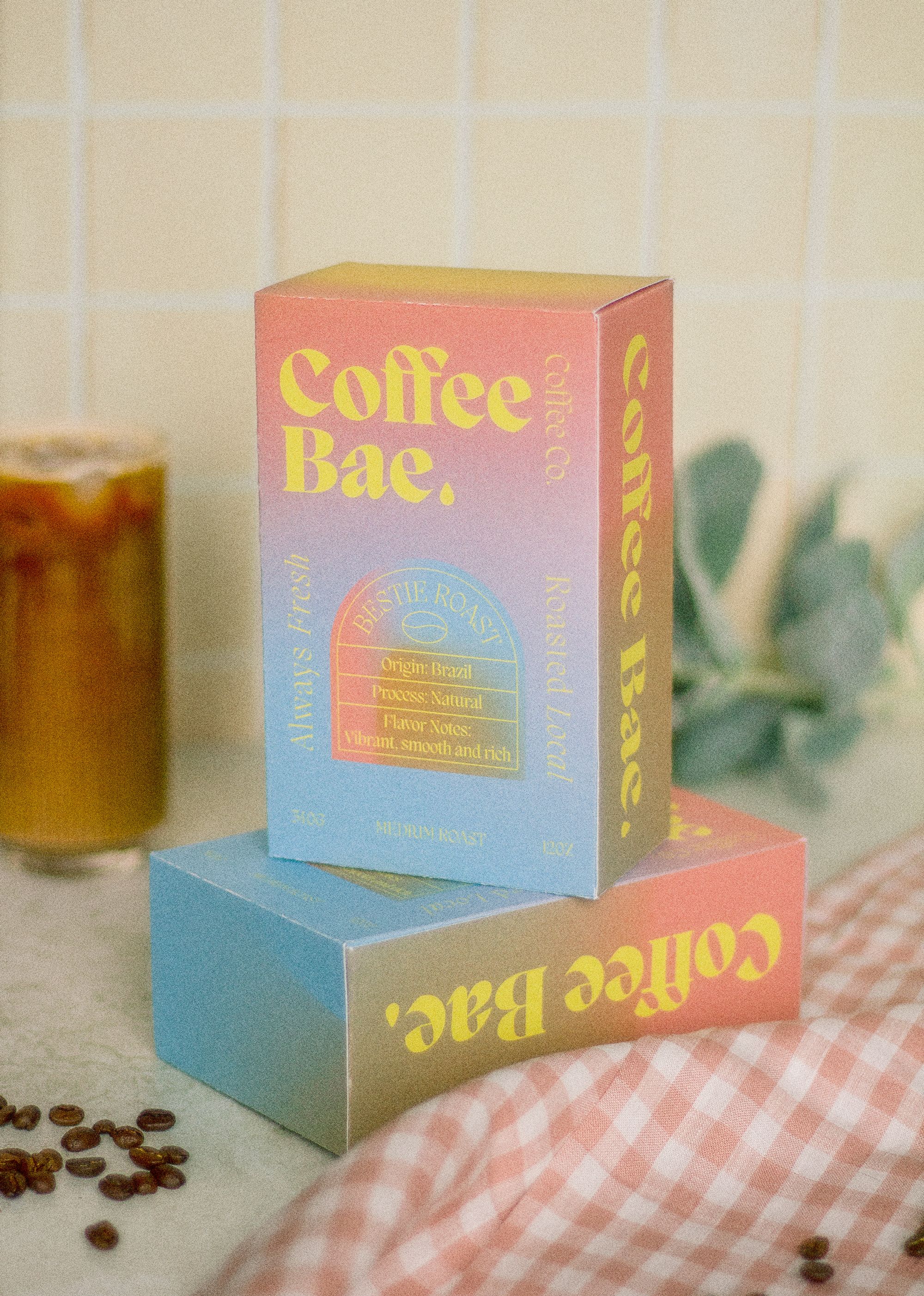 However, regardless of the agenda for the day, Sara always starts off her day receiving some cuddles from her cat Frankie and enjoying big breakfast to get her energized and ready for the day ahead. When she needs to hyper-focus, she loves going to cafes and coffee shops to keep away from distractions at home (ironically enough, she isn't really a coffee drinker!).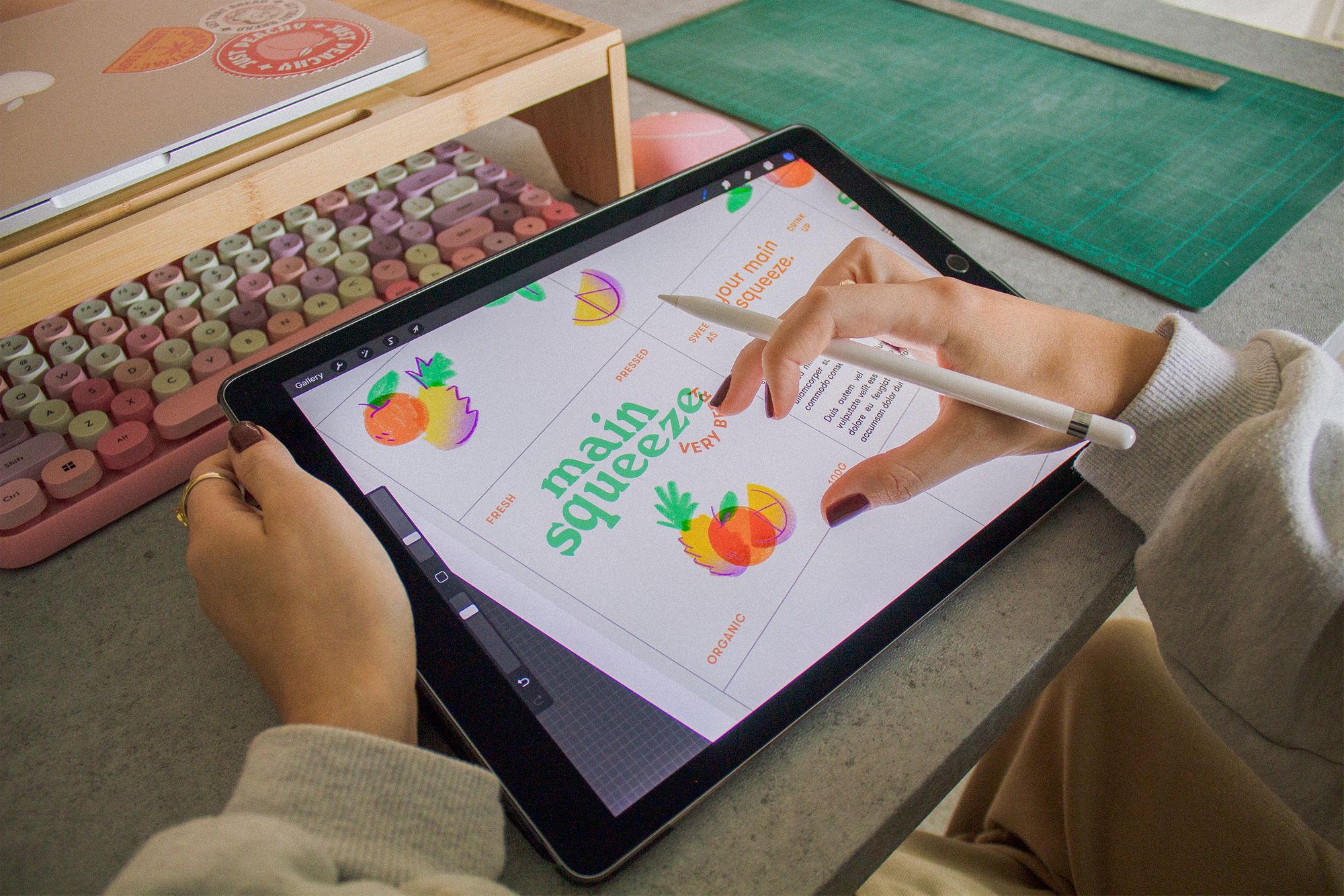 "What keeps me going is the fact that my days are so different; I feel that this definitely helps prevent creative block. Sometimes I'm shooting product photography, sometimes I'm filming content, and sometimes I'm illustrating. I feel very lucky to have so much variety in my workflow!" - Sara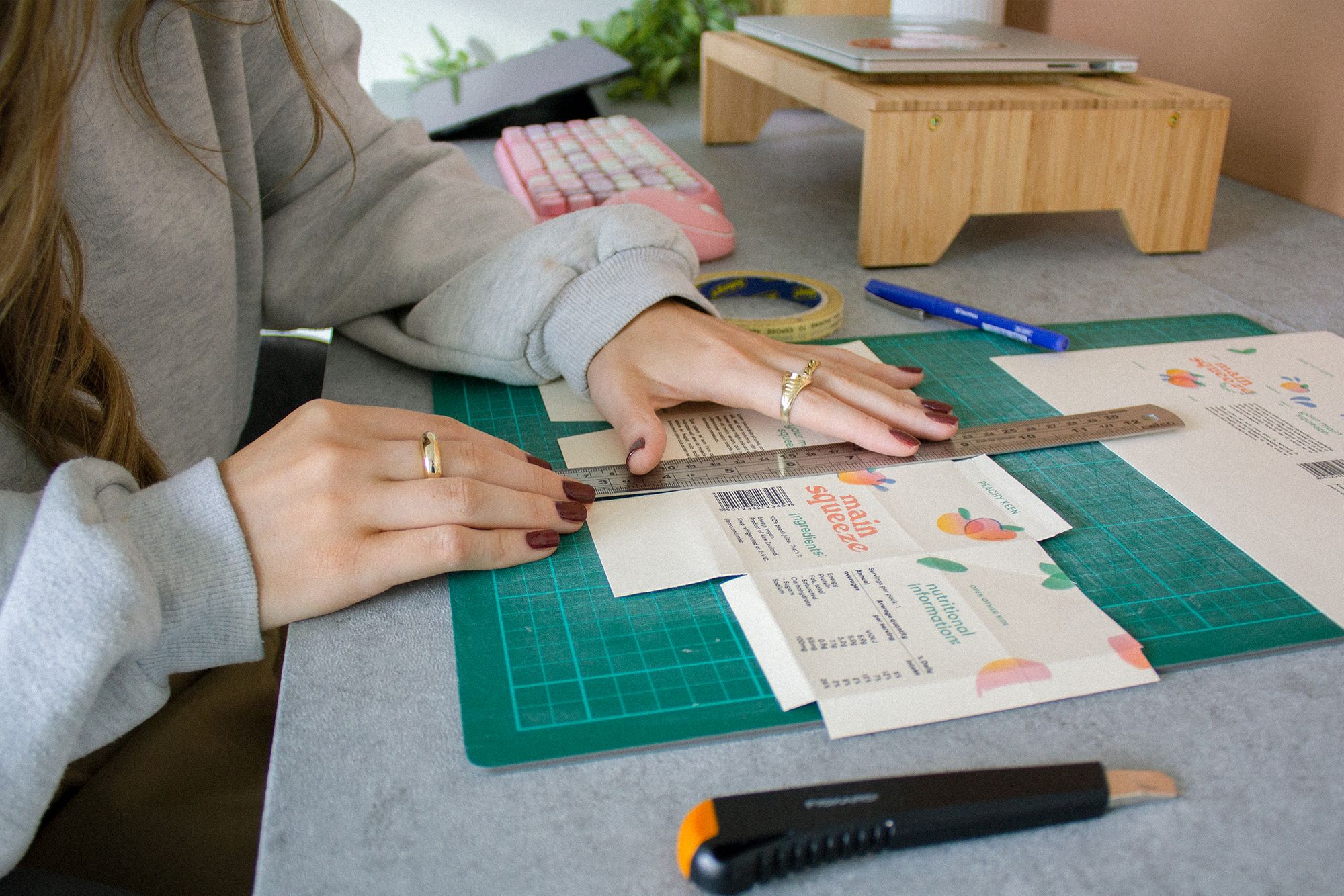 Sara's favorite part of her design process is the assembling of the mockups/prototypes. She finds it so satisfying to see her hard work come together into a tangible finished piece! She also really enjoys filming and documenting all of her work and compiling it together into a case study, whether it be as static imagery or videos like Instagram reels or TikToks!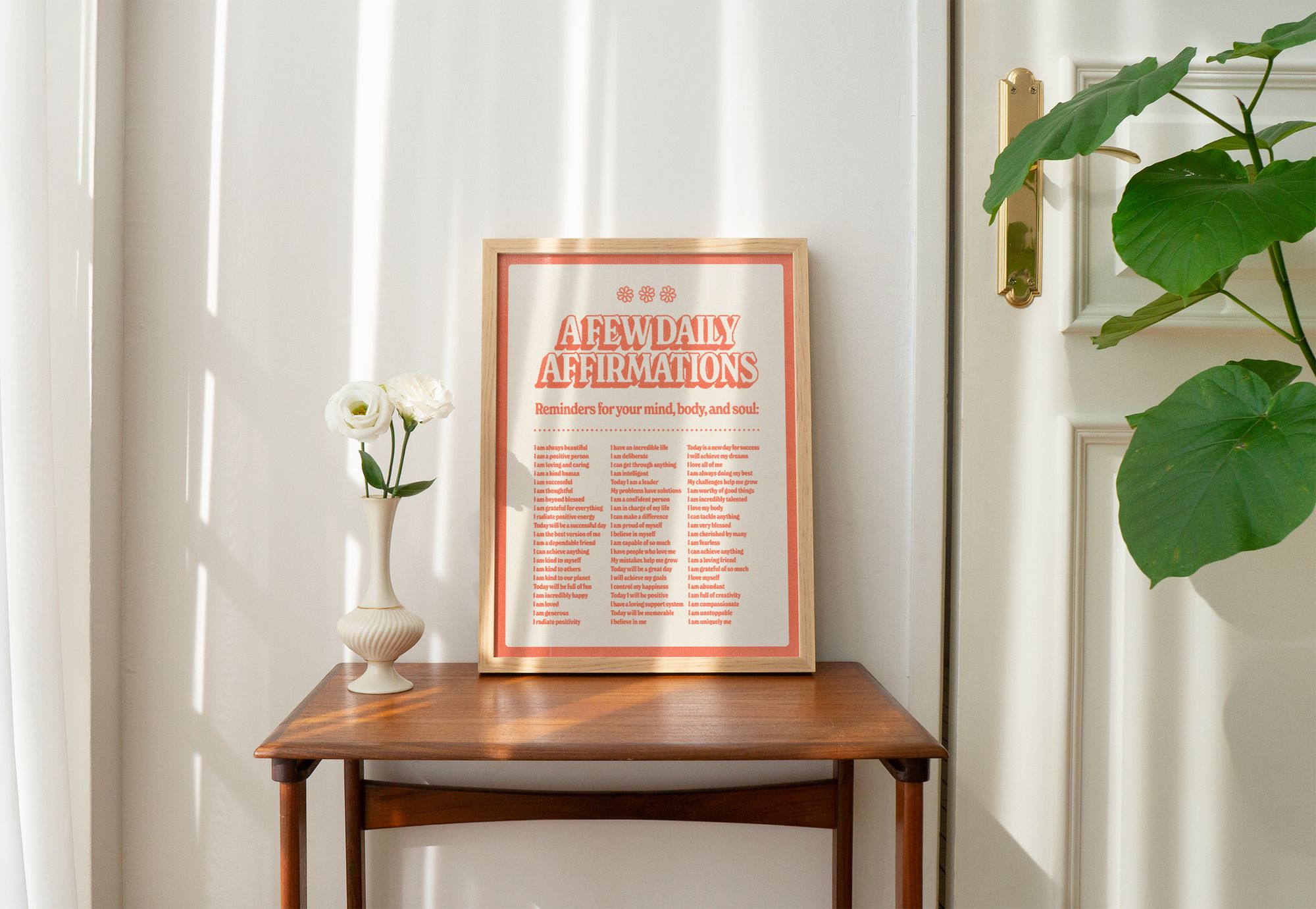 "I definitely can't live without a good podcast. Something about listening to a good podcast while working makes the work feel so much lower pressure and more relaxing. It also really helps to pass the time!", shares Sara.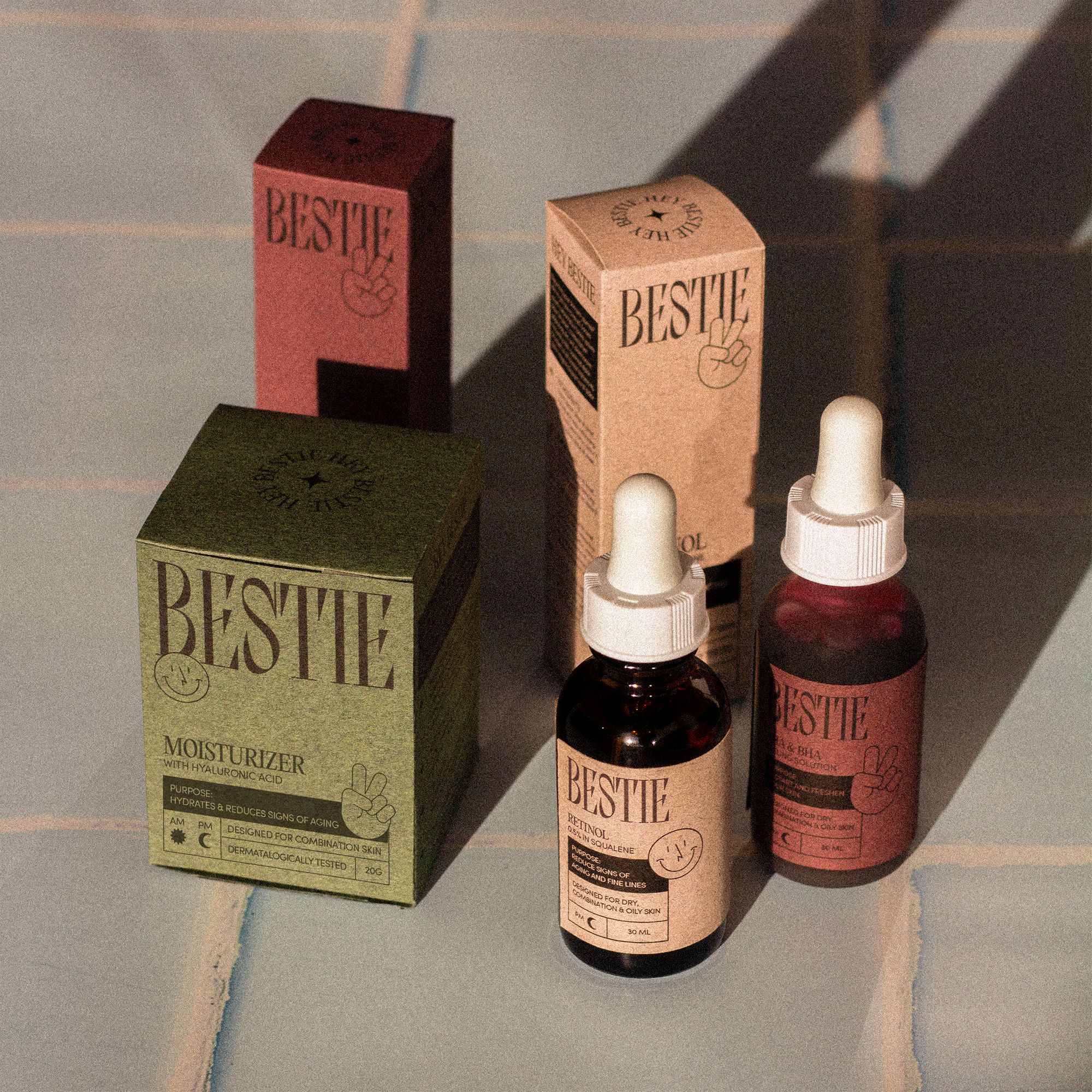 Sara had first discovered noissue through TikTok. She found that a couple of the people that she follows were using noissue products and she wanted to try it out. Sara placed a tissue order and just absolutely fell in love. She shared that the beautiful quality truly elevates the packaging experience by a mile. She typically uses the tissue to wrap up stickers and prints in her online shop and she adores how professional it makes the packaging feel.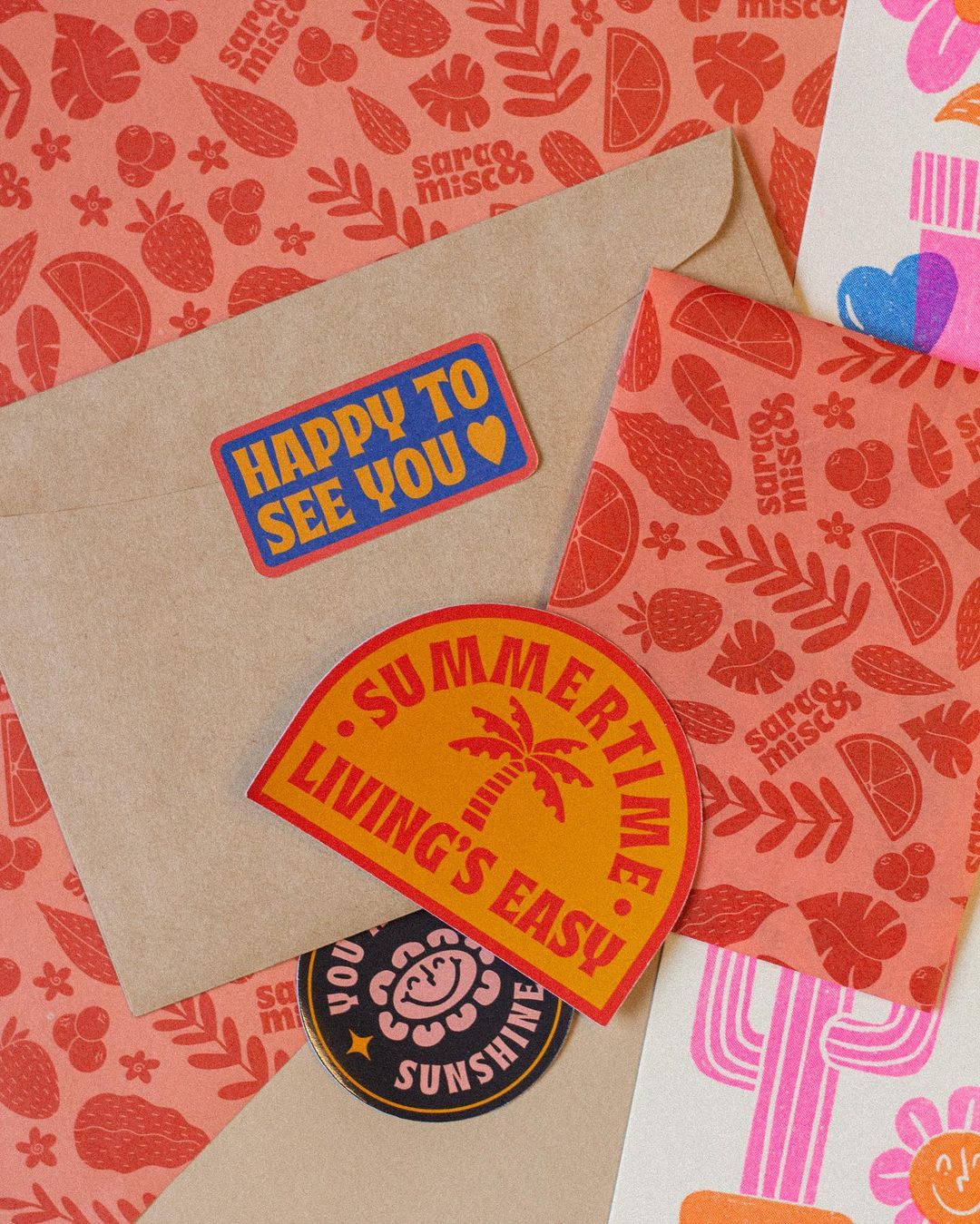 Be sure to check out Sara's magic firsthand by following Sara & Misc's projects below!
---
Find out more about Sara & Misc here:
Creative Profile: https://noissue.co/community/creative/partner/sara-and-misc
Website: https://www.etsy.com/nz/shop/SaraAndMisc
Instagram: @sara.and.misc