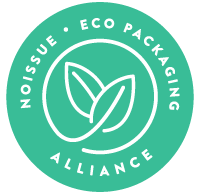 Do you remember the first piece of artwork you ever purchased or received? No matter how old you are, the feeling of holding dear to you a work of art that someone put time and effort into creating stirs emotions you can't explain. There's just something so heartwarming about owning a piece of someone's history, feelings, life.
Inês Lopes knows exactly how that feels! She's a Portuguese illustrator with a big passion for art and the environment. She opened up a business that's mainly focused on cute and happy art pieces that she happily sends out wrapped in her acid-free Tissue, with custom recyclable Cards, and branded with her soy-ink Stamp from noissue!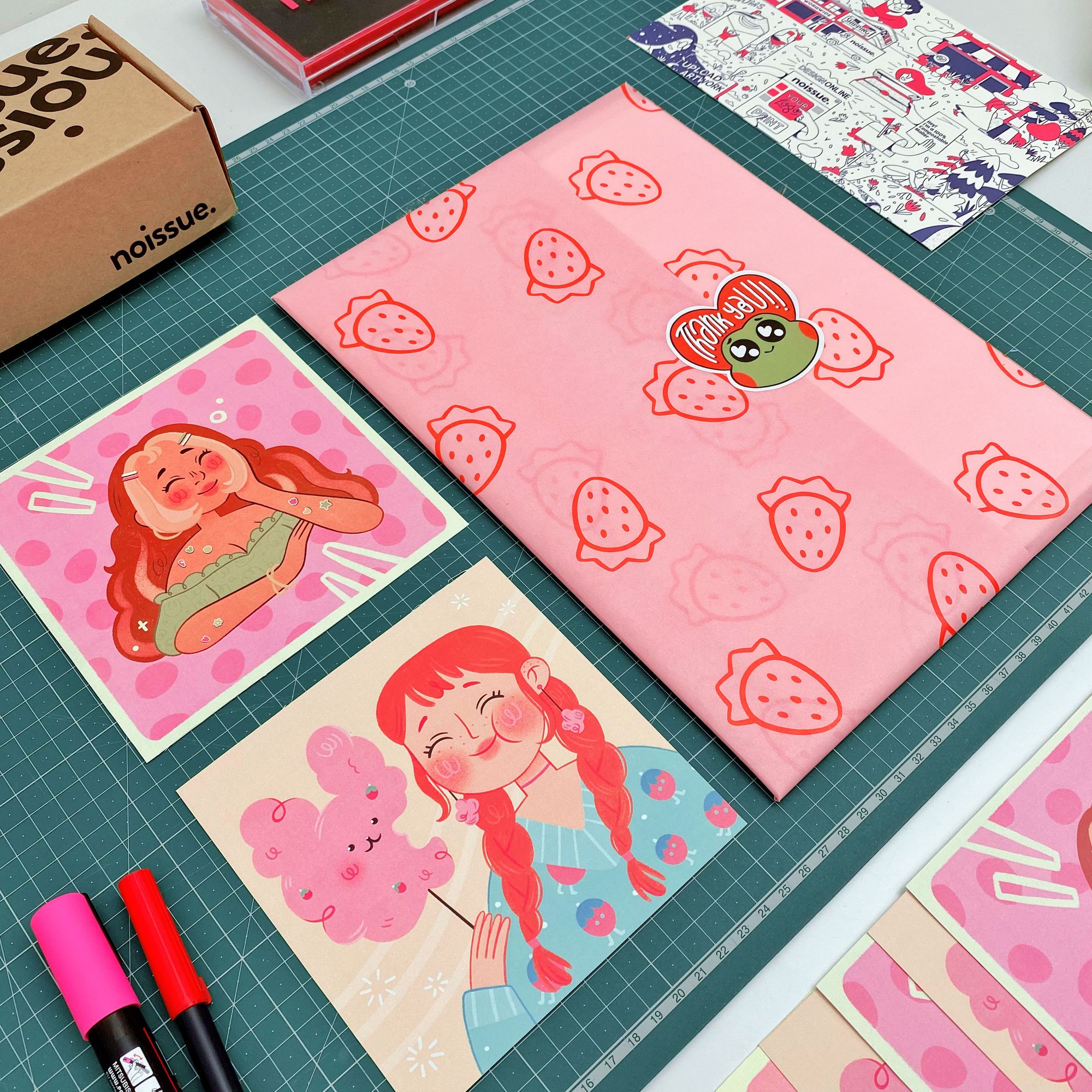 With a heart for art, Nes likes to feel that each of her drawings shows a little bit of her personality. Looking through her rainbow-like Instagram feed, you'll automatically know how fun and quirky she is. Each of her drawn characters depicts herself as an artist who lives to share art to make others smile and feel good.
"With all the negativity that exists in the world, I like to believe that my brand shows the bright side of things."
The illustrator found the love for what she does during her first visit to Comic-Con. She was deeply fascinated by the Artist Alley and realized right away that she wanted to be in that position—selling her prints, stickers, charms. And from that experience, she built her Instagram account and started creating, and even shared that looking back, she could not have made a better decision. She received all sorts of support not only from fellow artists but also from those who follow her, exclaiming, "it's been fantastic!"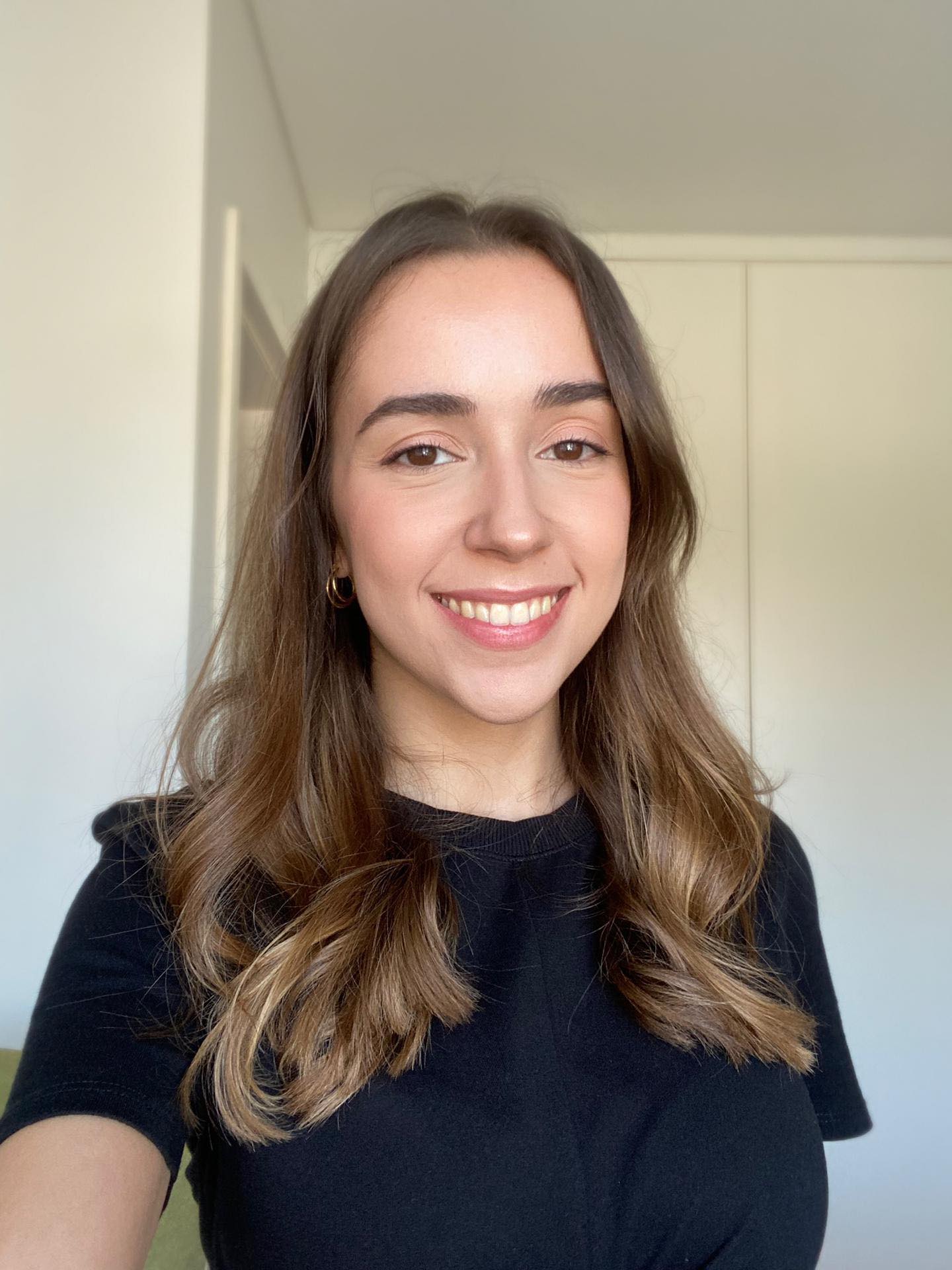 But sharing the happy isn't the only thing Inês cares about; she's also pretty big on sustainability and keeping the world healthy for everyone. Being an environmental activist, she keeps in mind the materials she uses, the packages she makes, and how those affect the planet.
Her orders got an upgrade with custom, circular products when she met noissue! Inês was so happy to be given an opportunity to work with a brand that had the same values as her. She found the noissue team super professional and friendly to customers, and she could tell that the company is concerned about using plastic and non-recyclable materials.
Knowing the importance of setting a good example, she wants other artists to see her brand through her earth-friendly packaging and feel influenced to do the same with theirs.
"My orders have not only become much more environmentally friendly but also much more beautiful!"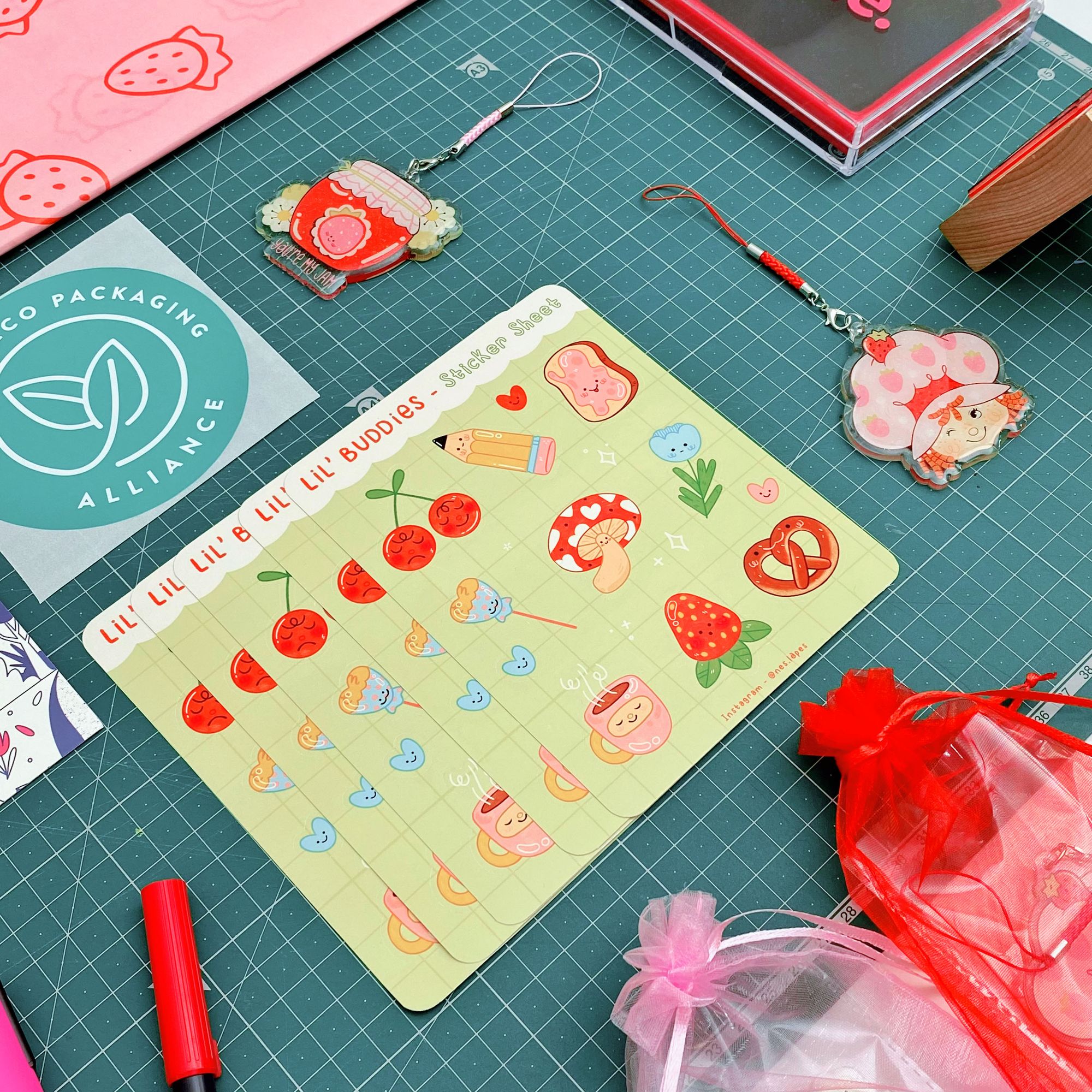 Inês is also a member of noissue's Eco-Alliance community, a space for like-minded businesses to share their vision and empower each other to do better together. In addition to that, she also has smaller initiatives, like reusing cardboard from her orders, using old paper to make her own sketchbooks, and making decorative confetti out of colorful little pieces of paper. And of course, she encourages all her followers to do the same. These are small things but which, in her opinion, are very important.
Nes' brand stands out for her use of reds and roses, strawberries, and flowers—elements that scream girly aesthetic, positive energy, and out-of-this-world cuteness! Although the artist thinks these are common to many artists, she likes to believe that when people look at her work, they can identify that the textures and lines are hers.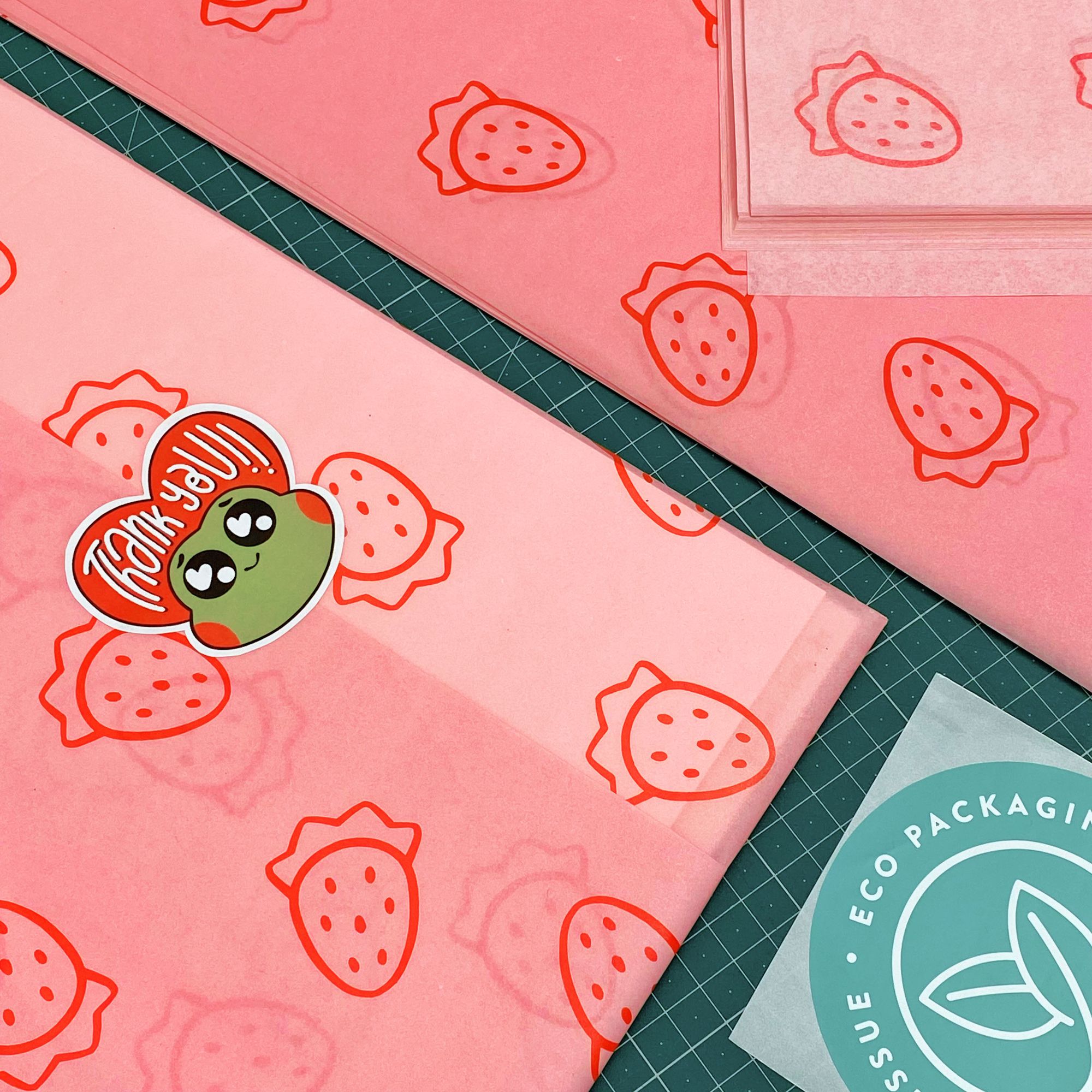 Consistency and the all-time archnemesis of all artists, "art block," are challenges the illustrator found to be the toughest she has to overcome. The two are interconnected because the platform she uses the most is Instagram which requires a lot of attention and posts to get recognized. However, she found that this can also lead to burnout, making it harder to motivate herself to create new content. But she's learned along the way and can say that the best way to deal with these challenges is to listen to your body and realize that sometimes it's better to miss a post than to drive yourself to exhaustion. For new artists planning on starting an art business like Nes', she advises not to give up and keep drawing!
"It seems a little obvious, but it really is the best way to evolve and share our work with everyone."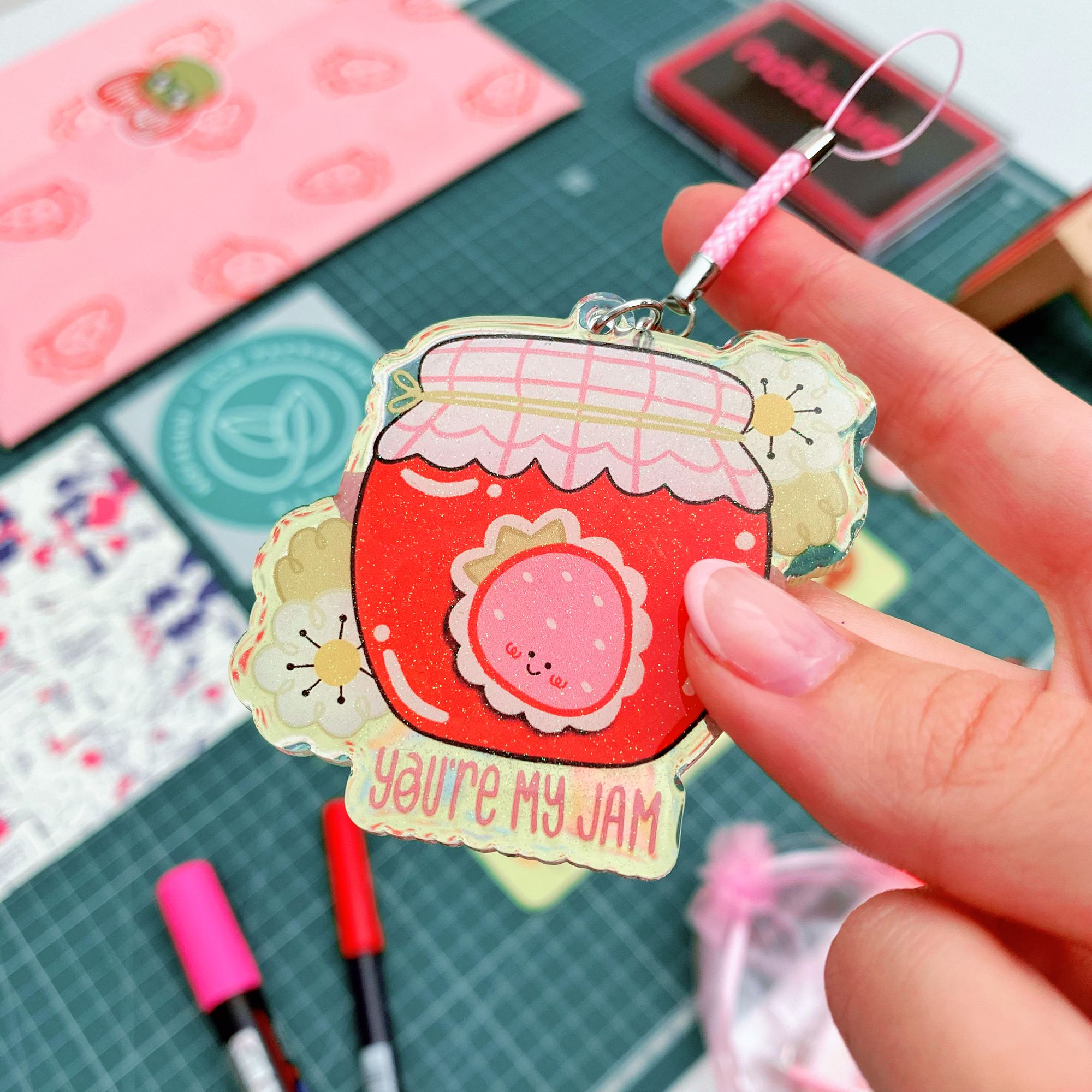 The thoughtful artist definitely practices what she preaches. She continues to improve and shine in her field, creating different works of art. But out of all the cute products she makes, she also has a favorite; these are her acrylic charms. She shares that it was always her favorite thing to buy from other artists, and developing her own pieces was a dream come true!
Adorable prints that can turn any frown upside down? We love to see it! Nes Lopes will make you smile ear to ear with her adorable illustrations and kind heart towards her community and the planet.
---
Find more of Nes Lopes here:‌‌‌‌‌
‌‌‌‌‌‌‌‌
Website:‌ neslopes.company.site
Instagram: @nes.lopes
Like this story? Tell us yours! Share your brand story and love for your custom packaging and get a chance to be featured on the wrap! If you're a noissue customer and are interested, you can join the Eco-Alliance by clicking here and answering a few questions here.
Questions? Email us at ecoalliance@noissue.co