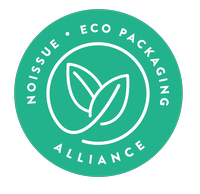 Comic books are a very engaging literary medium because you get a visual of the stories told. Sometimes, it's even better and enjoyable when it tackles real-life matters or activities because you get to relate to them.
Our featured brand today is created by Tin, an artist who's daily life with her two Jack Russels, Coco and Dart, can be seen through cute webcomics.
She chats with us and shares how she started recreating her day to day on comics while having a passion for sustainability.
In Tin's own words:
"Hi! I'm Johanna Gole Cruz, also known as Tin.  I am the creator behind the page ohmygoles. I am currently living in North Wales, UK, and I make wholesome and silly web comics about my life with our two family pups Coco and Dart!
I have been leaning to start a creative journey since 2017, and not knowing specifically what kind of 'artventure' I wanted to delve into was frustrating. Until just over a year ago, I finally started a comic page on Instagram. I'm not the most skillful at articulating words through speech, but I enjoy creating and telling stories through art, which is why making comics is a great medium for expressing myself. One of our dogs, Coco, fell ill before I started the comics, and it was a tough time for me, which initially drove me into making the comics. I wanted to share our dogs' quirks and overall share my love for these two fur babies and also connect with fellow dog lovers through these funny and sweet stories. It then, later on, evolved to what it presently is; autobiographical comics.
'Wouldn't it be nice to be able to express my creative self, my passion, and also have fun whilst making a living out of it?' was a thought I had a lot of the times in the past being stuck in a job that I wasn't sure if I truly loved. The vision I had for starting my business was to provide fun entertainment/content for readers and myself and I hoped to earn an adequate amount from it to live and provide help for my family. I plan to expand on different platforms to reach a wider range of audience and create other forms of entertainment/content in the future."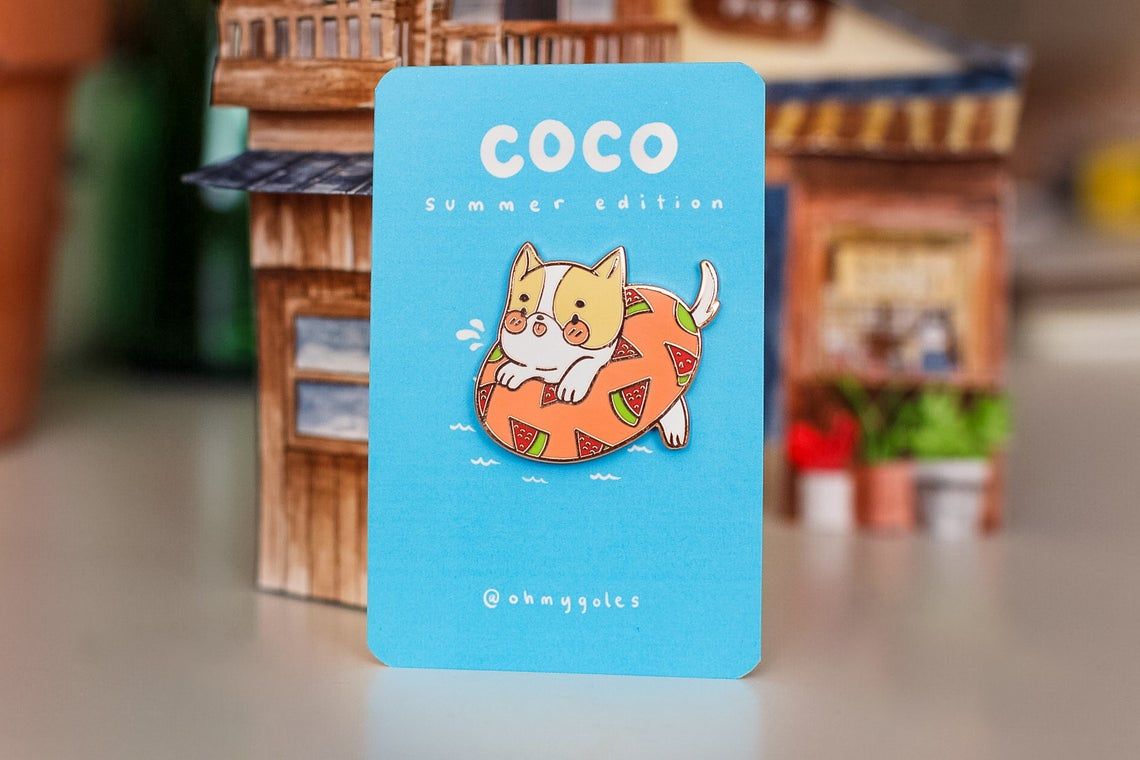 "Initially, I was juggling two careers, one was nursing, and the other, as a comic artist, so that I can gain a wide range of audiences to connect with my art before starting a business at the same time; it was a challenge managing two careers simultaneously. I had a lot of fear about whether it would turn out successful. The next big challenge was abandoning my previous career in hopes that the business can become successful and that I can gain a reliable income if nurtured well. As much as the transition from being an employee to being self-employed was tough, I think a huge challenge was staying with the vision of what I had started with throughout the year. There were a lot of distractions and unpredictable circumstances that arose, particularly with the pandemic. I believe it's important to set an intention on what it is people want to achieve from the beginning and to focus on it whilst still holding onto it, ready to be able to adapt to the unpredictable future."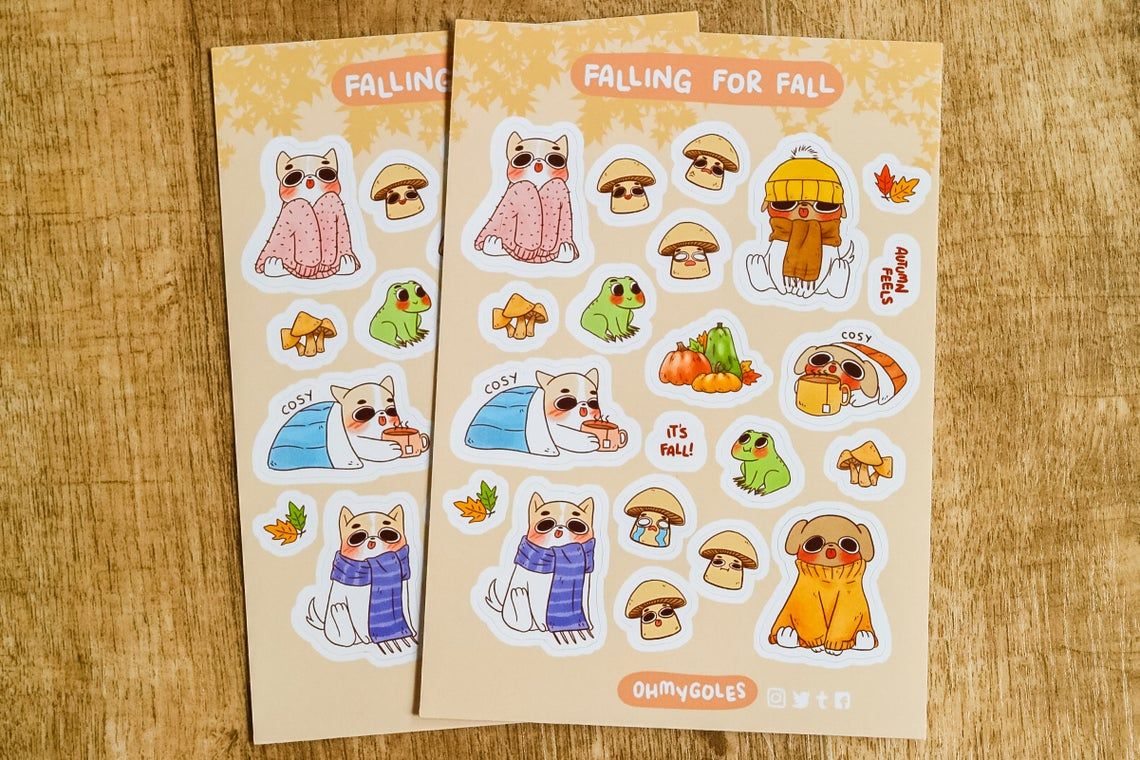 "An advice I can give for people who want to start is to research thoroughly on what product you want to establish and keep it simple as you start. It's never guaranteed that your first product will sell well, and that's okay. Go into the business without the expectation of receiving and make sure you don't go all-in on your first product by making something complex and/or expensive that no one is willing to buy, then add to your business as it grows.
"I find the process of working on my art digitally and turning it into a physical form that is laid out in front of me quite exciting. The process of designing and getting/making new products is fun, and knowing that my art and merchandise gives joy to people is fulfilling.
I wanted to be a part of making the world a better place and more environmentally friendly. I was very much inspired by the zero waste movement a couple of years back when I first discovered it and as much as I'm unable to transform my whole lifestyle as zero waste, I think reducing the plastic waste I consume even in one aspect of my life is a great contribution.
Because of that, I try to choose environmentally friendly mailing products as much as I can. I wanted to find better alternatives for bubble wrap or any plastic packaging that can give the same safety when sending them through the mail. Depending on the orders, I like to use paper-padded mailers, cardboard envelopes/mailers, sometimes using indented Kraft cushion paper to wrap enamel pins with, and always finishing off with the noissue tissue paper sealed with washi tape."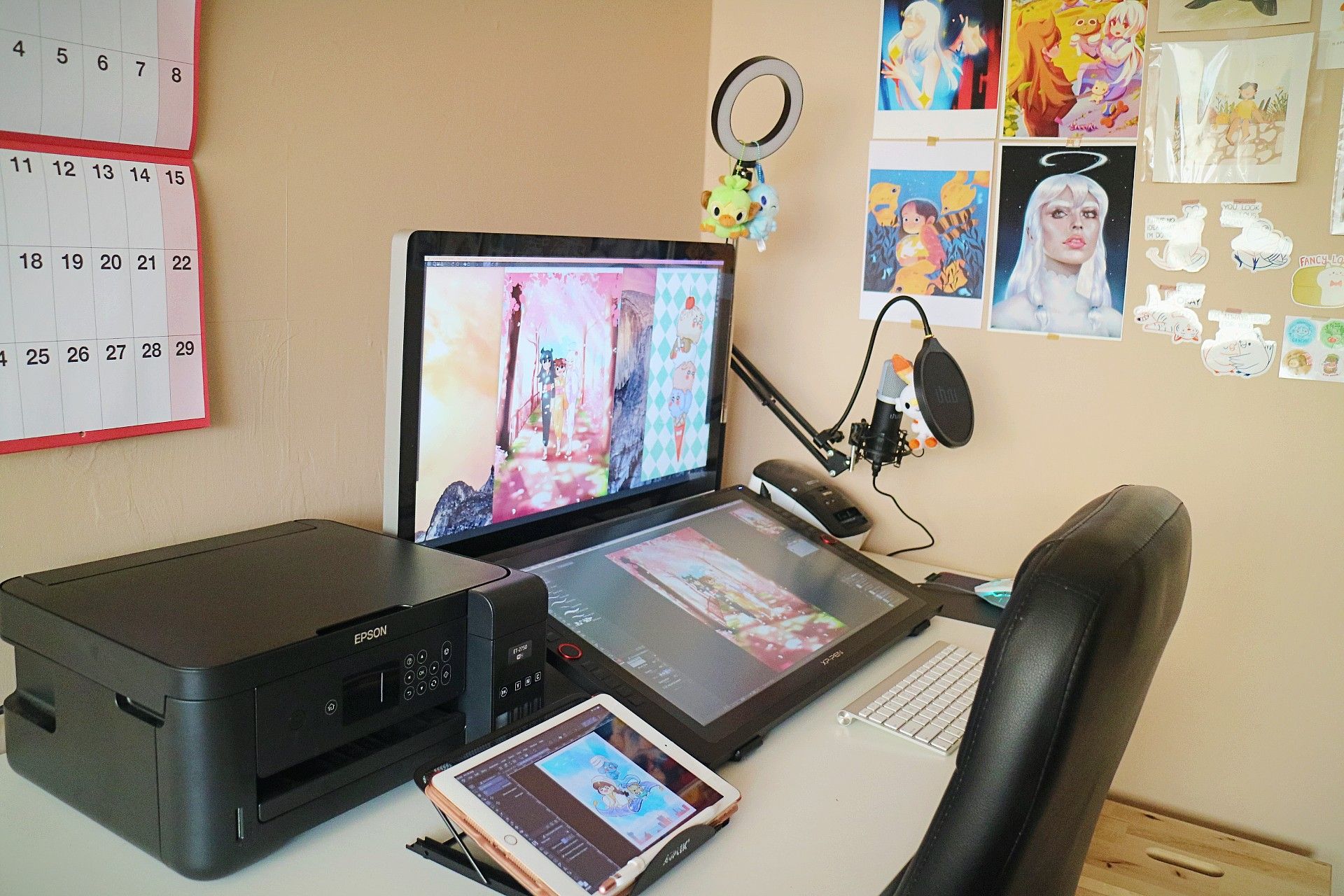 "Receiving a gift is one of the most exciting feelings, and I wanted to incorporate that sense of excitement to my customers when opening their mail. The custom packaging, I think, creates a warm, familiar, and intimate feeling with the artist and buyer. It also gives a more positive wrapping process since using the tissue paper and the stamp makes the experience more enjoyable and fun for me. My buyers also appreciate the attractive presentation and most of them say they collect the tissue paper because of the cute design!"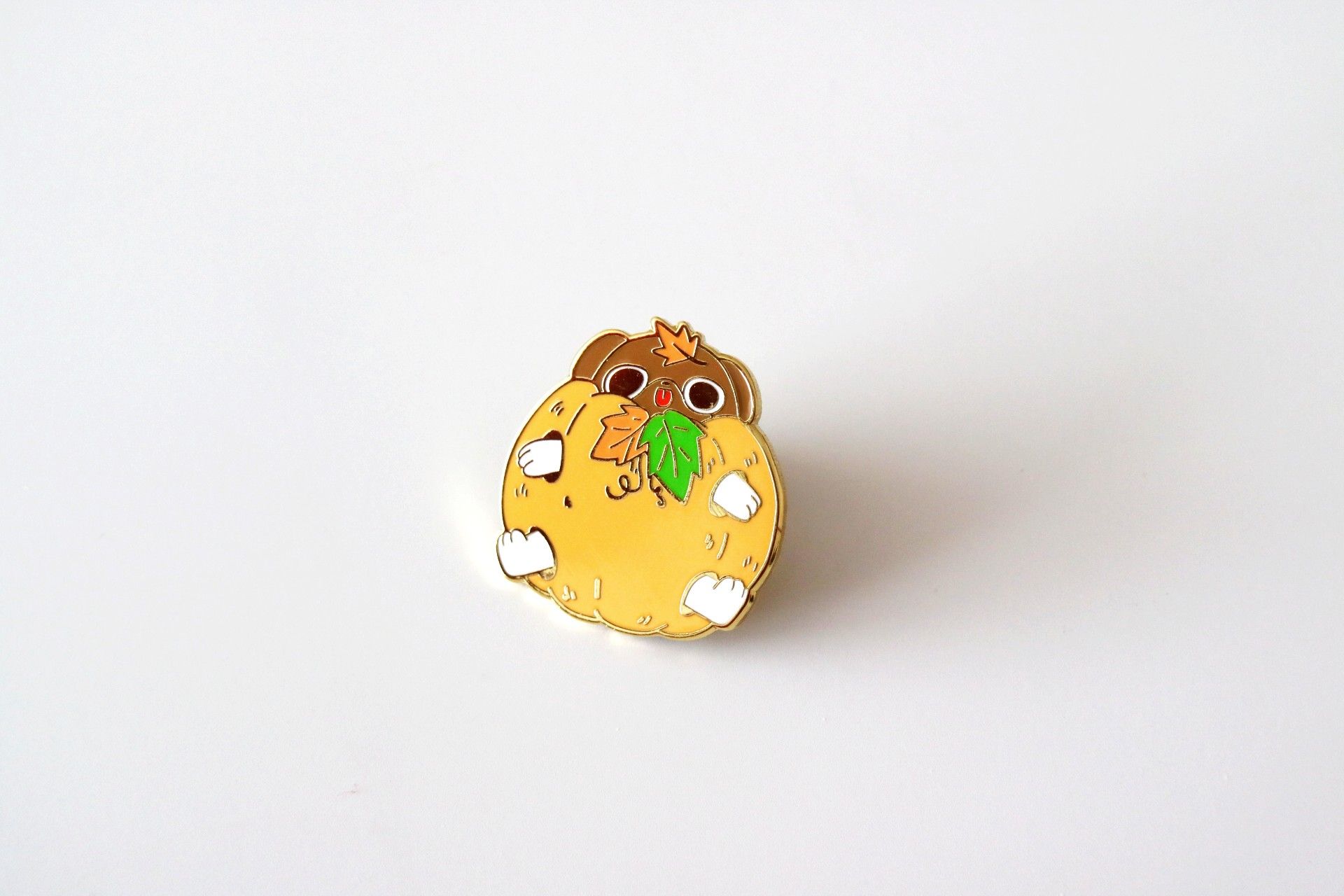 "I discovered noissue on social media, and after looking through their products and what their company was all about, I immediately admired their vision for sustainability. The design process was fairly straightforward and easy to use, and the quality is beautiful. So I'm very thankful and honored for noissue for collaborating with me in the past!
We can only do what we think is best at this moment in time, whether it's for our career, our loved ones, the planet, or ourselves. Let's all do our best to spread joy, love, and kindness!"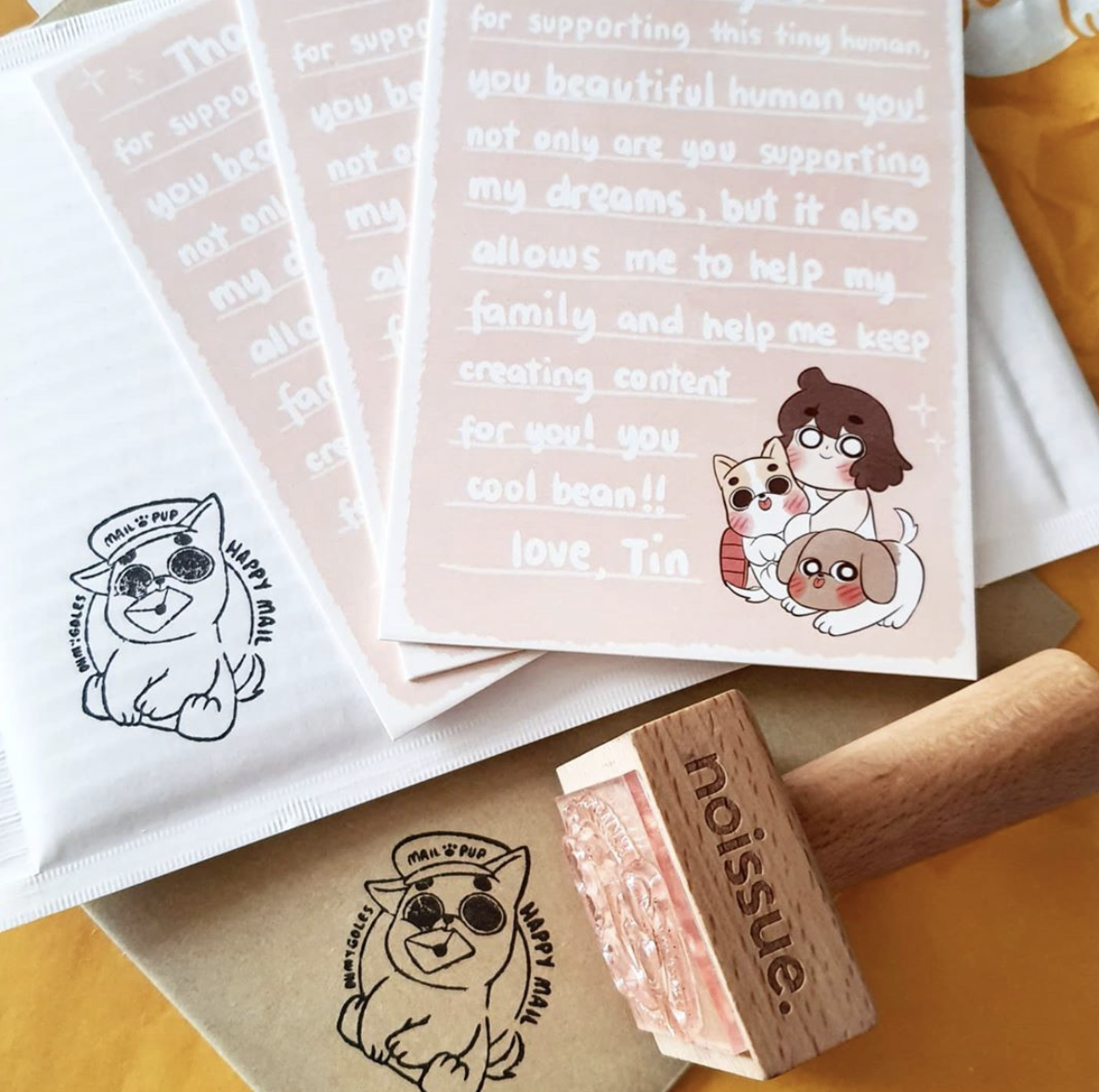 ohmygoles Fun Fact:

"I think I would like my superpower to be healing powers, so as an artist I can use my powers to project it onto my art and merchandise, so whenever they read or receive my products they may be healed – or feel good at least. It's either that or it's to be able to create drawings into existence, then I'd draw a million puppies to heal the world."
---
Find more of ohmygoles here:

Website: www.ohmygoles.com
Instagram: @ohmygoles