Classy, sophisticated AND sustainable? These lifestyle products are definite must-haves!
Founded by adventure seeker Elena Pavlevski, Paper Motel, the brand behind these charming pieces is based in beautiful France and has a range of nifty products at hand; from hair scrunchies and travel pouches to personalized keychains and card holders – there are just so many items you can choose from!
If you're a travel junkie or just a lover of all things fun and functional, Paper Motel is the brand for you. Know more about the brand with Founder and Designer Elena Pavlevski:
"Hello, my name is Elena and I live in Paris, next to the beautiful Bois de Vincennes — which is amazing because I love being surrounded by nature! I founded my brand Paper Motel in 2016 with the desire to make personalised handmade goods that can accompany my customers in special moments of their life, whether it's travels or celebration occasions like weddings."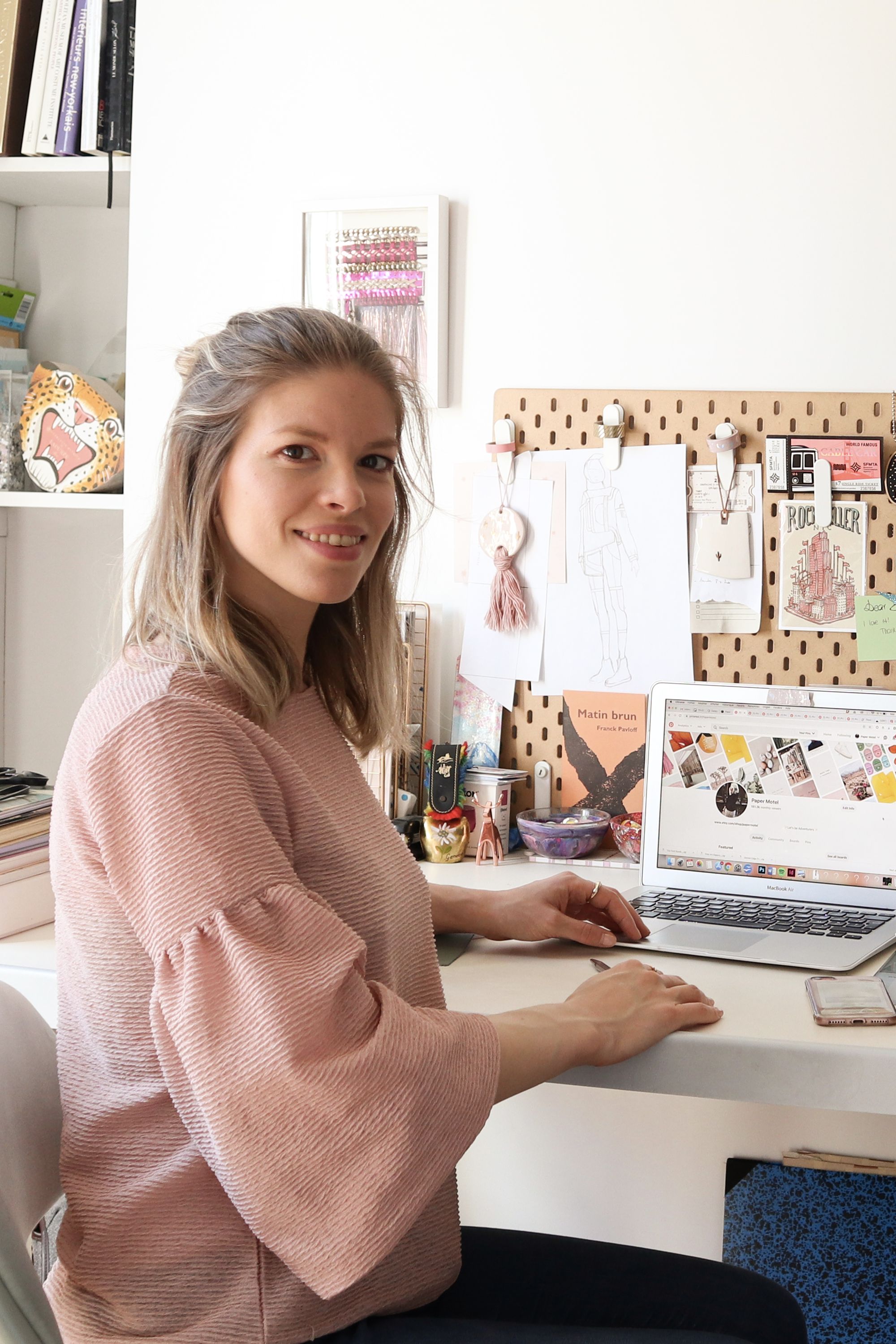 "When I graduated from my Fashion school and completed internships in Paris and London-based studios, I quickly realised that the best way to truly create something from A to Z while not losing sight of my values was to start my own business. My parents both created their own jobs, and I guess it has always influenced the way that I have shaped my professional life."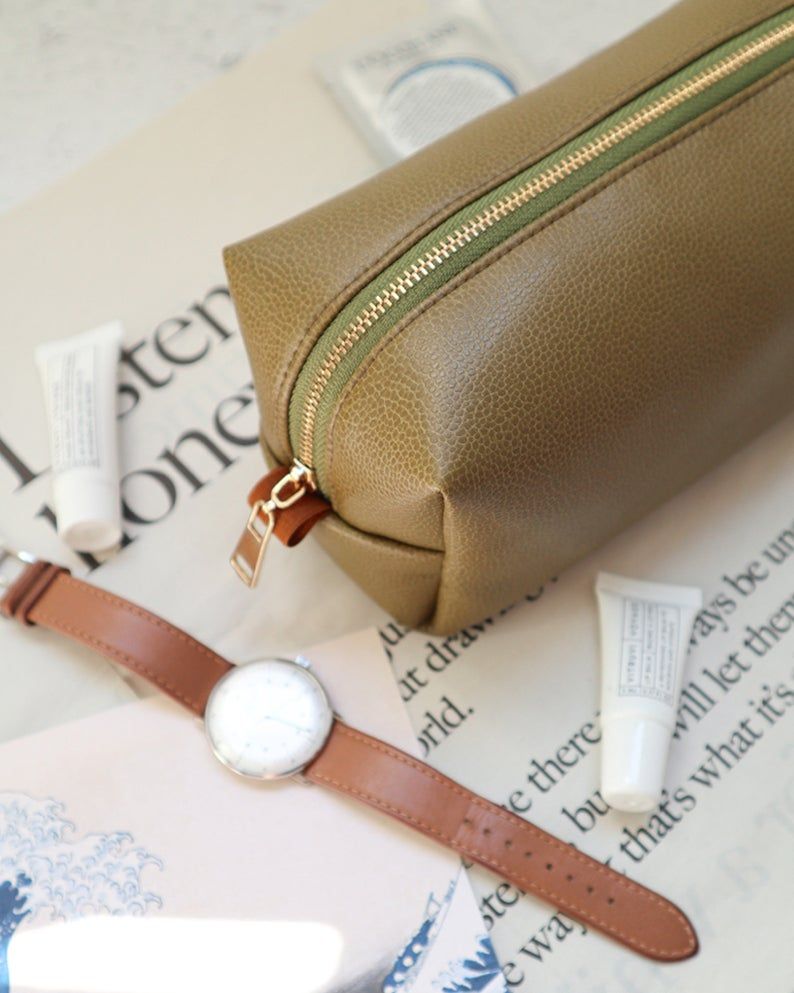 "I had heard about Etsy and decided to give it a go while working full time as an Editor and Content Manager for a Fashion and Lifestyle webzine. At first, my e-shop consisted of only two embroidered patches, but it grew progressively into a full line of custom travel accessories."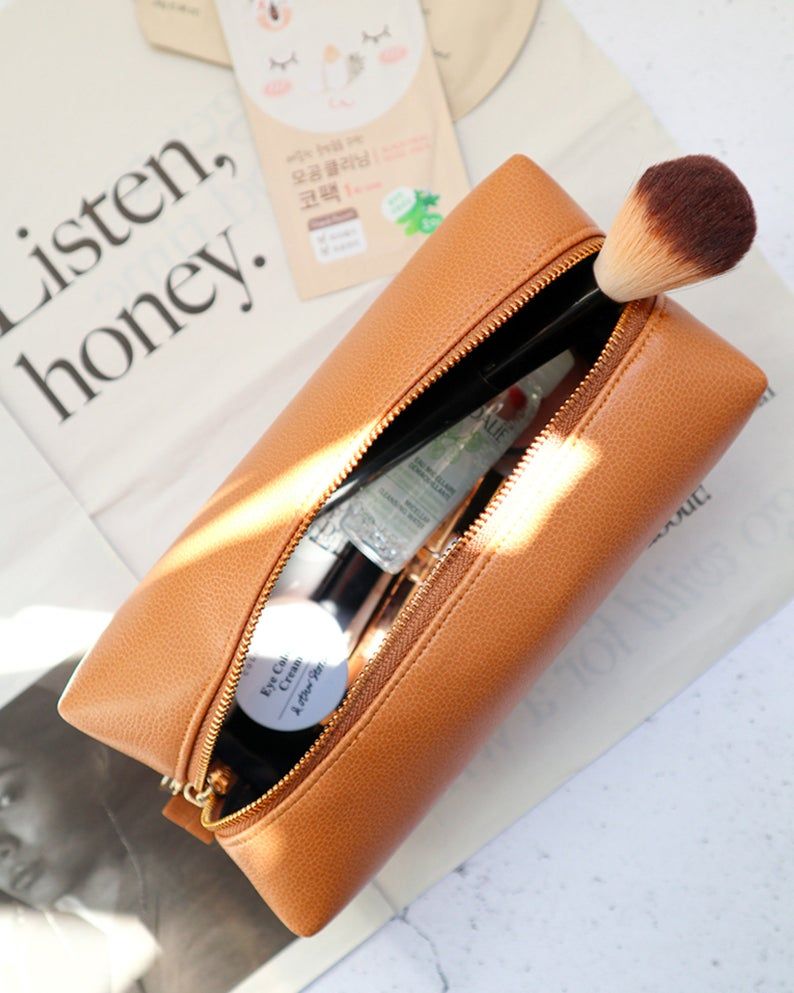 "Through my accessories, I hope to make special moments in my customer's life even more special. When I was a child, I saved the clothes that we got during the summer sales for the first days of school, just to make back to school even more exciting (call me a nerd, but I love dit). When people pack their travel toiletry bag in their suitcase, I want them to look at this simple accessory and think of all the places they discovered. When a woman stores her wedding ring in her personalised jewelry pouch, I want her to remember one of the best days of her life."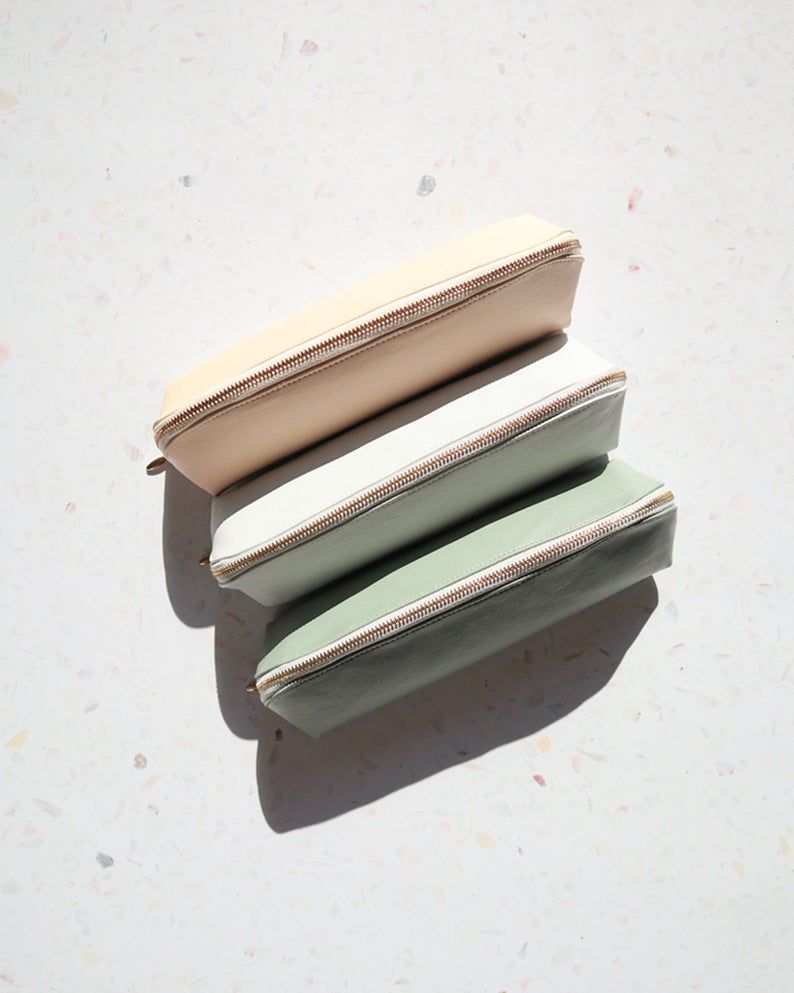 "Running a small business all by yourself is definitely a rollercoaster! The most challenging part for me was when I had to juggle between my day job and the incoming orders for Paper Motel. This rhythm lasted over two years until I decided to quit my day job to freelance and have more time to focus on my brand."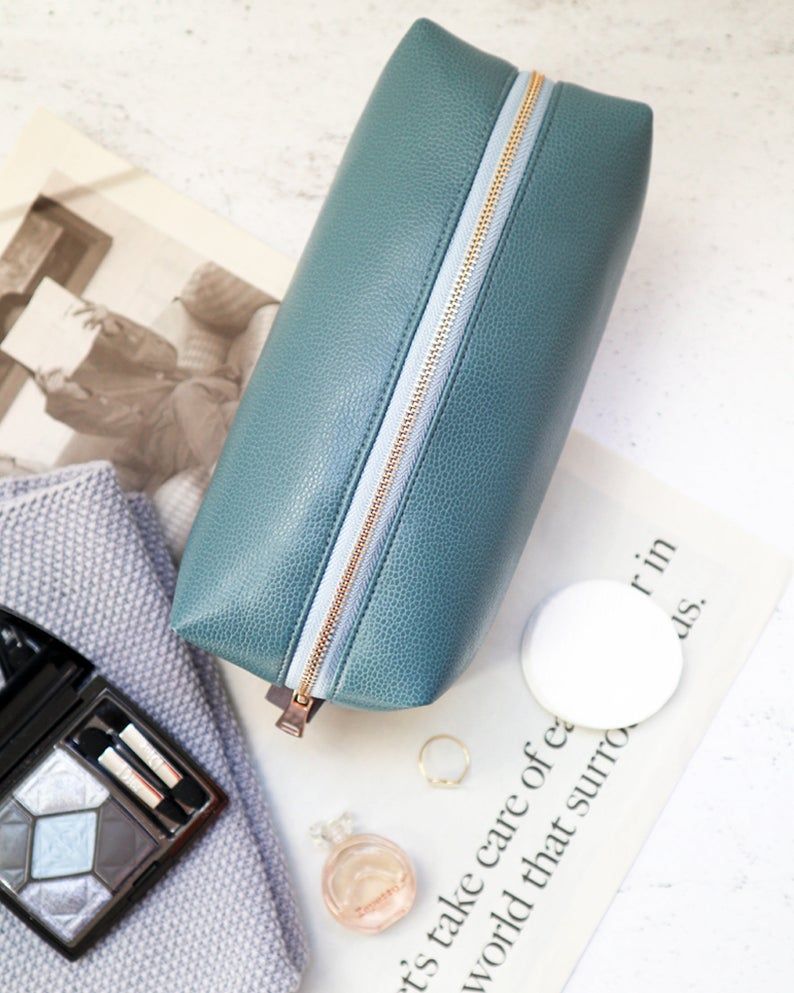 "My best advice for someone who wants to launch his/her own activity is simply to start. If you wait for everything to be perfect, you will always find an excuse not to do it, so just dive in!"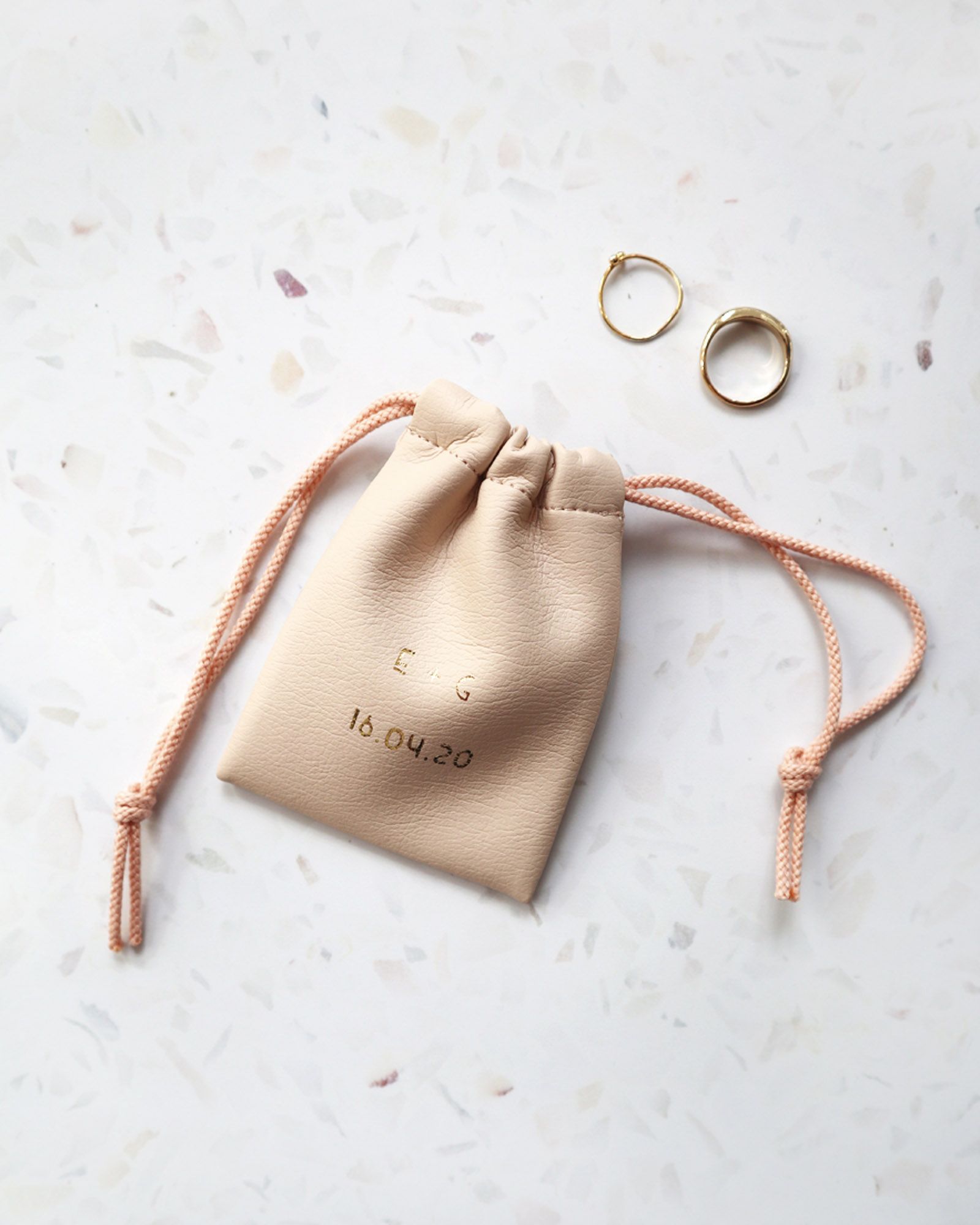 "To me, owning a creative business means that you wake up excited about the working day ahead, every day. I find it extremely fulfilling to be able to translate an idea that you have in your mind with your hands. In rough times like this year, what keeps me going are the kind words of my customers. The feeling that you get when a total stranger decides to purchase something that you designed never gets old. Last year, a customer sent me Polish chocolate because she was thrilled with how her custom luggage tag turned out. How lovely is that?"
"At the end of 2019, I decided to stop crafting travel accessories from genuine leather. There's a huge lack of transparency surrounding the leather industry. Not only does it harm animals, but it's also very polluting because of all the chemicals used to color the skins. I looked for alternatives for months and today, I am proud to say that I have found a technical material that looks like real leather as well as being kind to the planet. This decision meant giving up on some of my best-selling products, but I believe that we all have a role to play in order to consume more responsibly."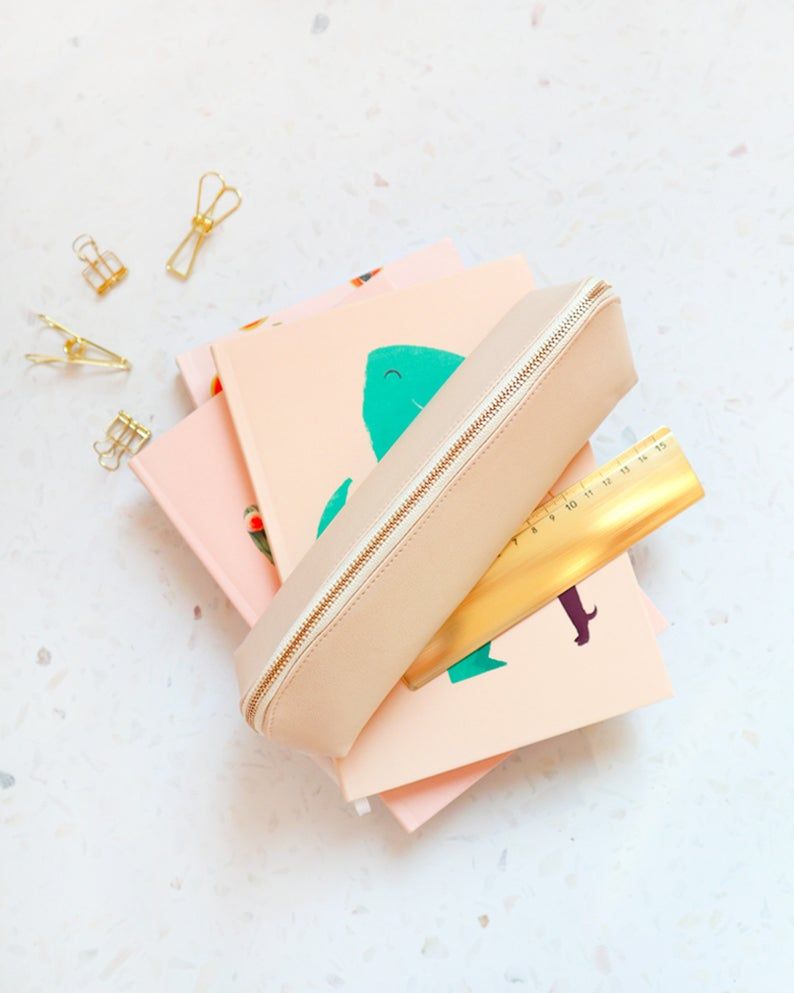 "When I watched the news on the Australian fires and saw the distressed koalas at the beginning of 2020, it strengthened my belief that I had come with the right decision. We have to protect the animal kingdom every way we can, and it starts by stopping to use them for fashion or cosmetics. Because of the minimum per quantity it's hard to have access to all existing vegan materials as a small business, but I am confident that there will be more and more alternatives available in the near future."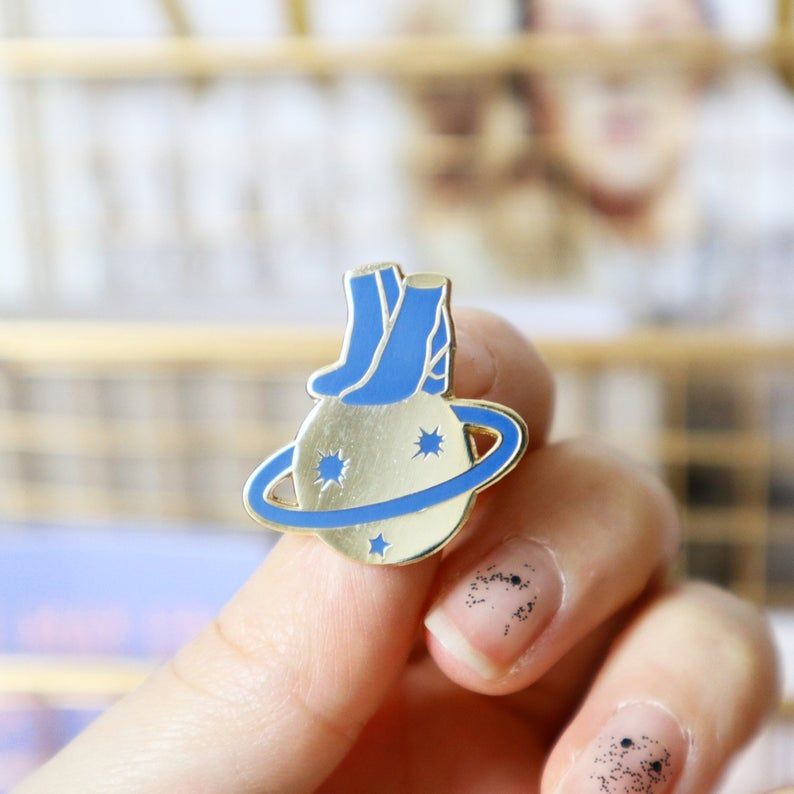 "Along with handmade accessories, Paper Motel also offers tote bags, embroidered patches and pins — all manufactured in France or in the UK. My faux leather is also shipped from the UK, and it's really important for me to work with French manufacturers or from the nearest European countries whenever it's possible."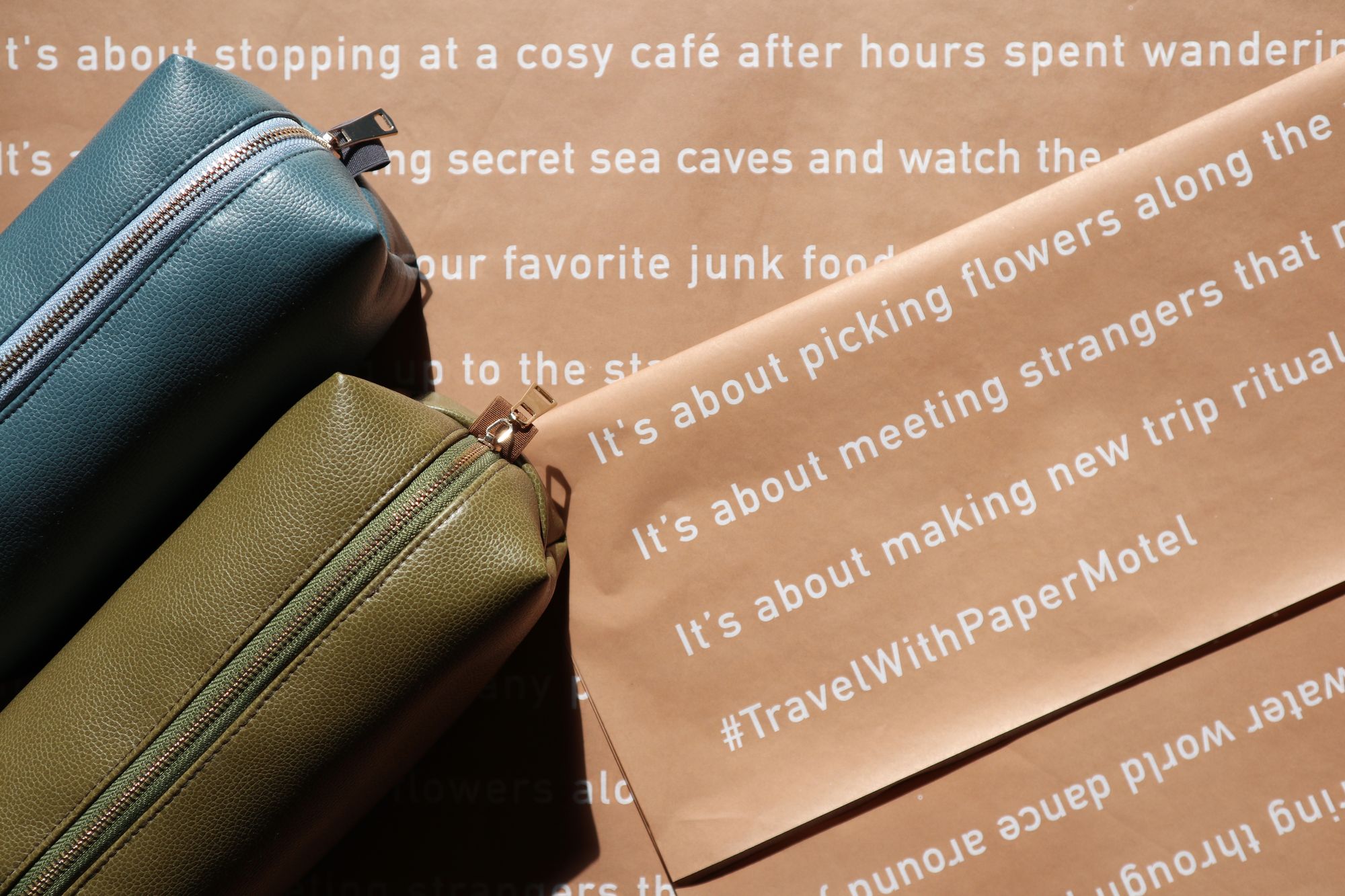 "When you're selling products online, you can't greet your customers and have this incomparable face-to-face relationship with them which makes packaging essential. I always get compliments on my packaging and that is because I treat this side of my business as a way to say welcome and thank you to the lovely people who support my shop."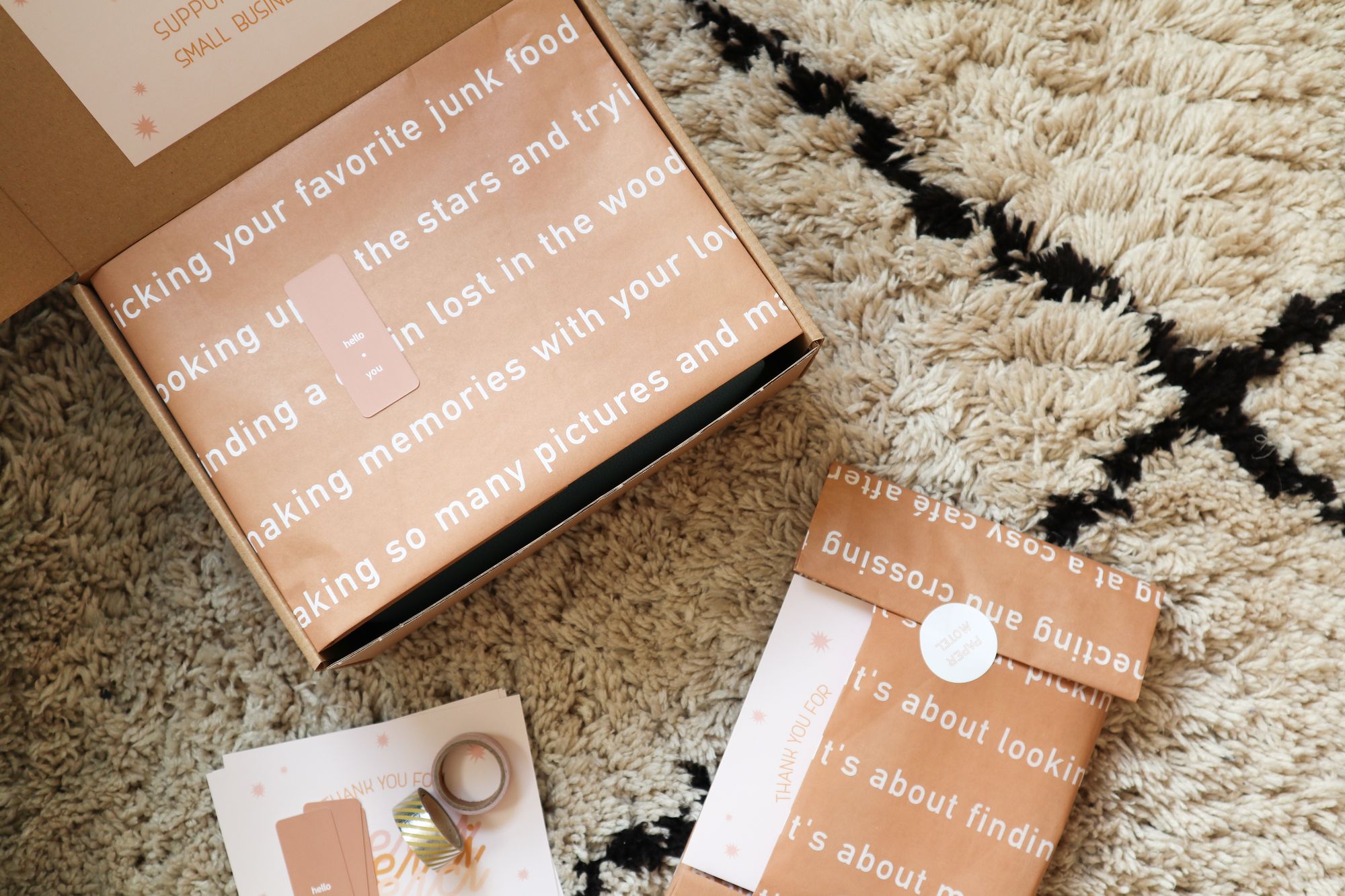 I had the manifesto of Paper Motel printed on tissue paper, so my customers can immediately dive into my brand's universe as they unbox their orders. It's all about celebrating the little pleasures of life, and I hope that words like 'constellations', 'seacaves' and 'campfires' will inspire them and add a little daydream to their day.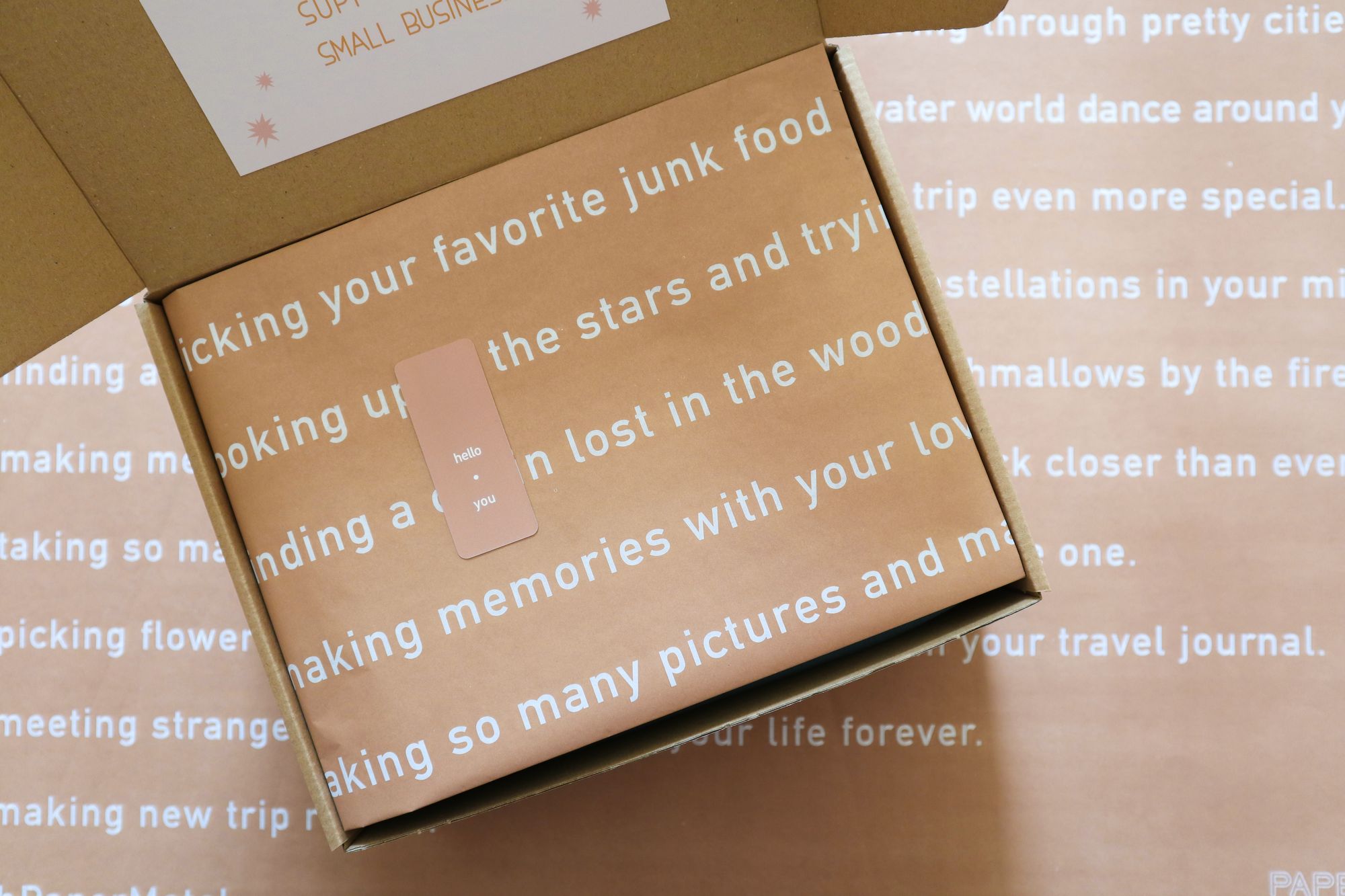 "I discovered noissue on Instagram thanks to Freckled Fuchsia and Melanie Jonhsson who are two creatives that I look up to for their environmental commitment. Joining the noissue family makes me feel like I'm a part of a collective of makers, artists and illustrators who want to make a great impact. When it comes to raising awareness about environmental issues, the more the better!"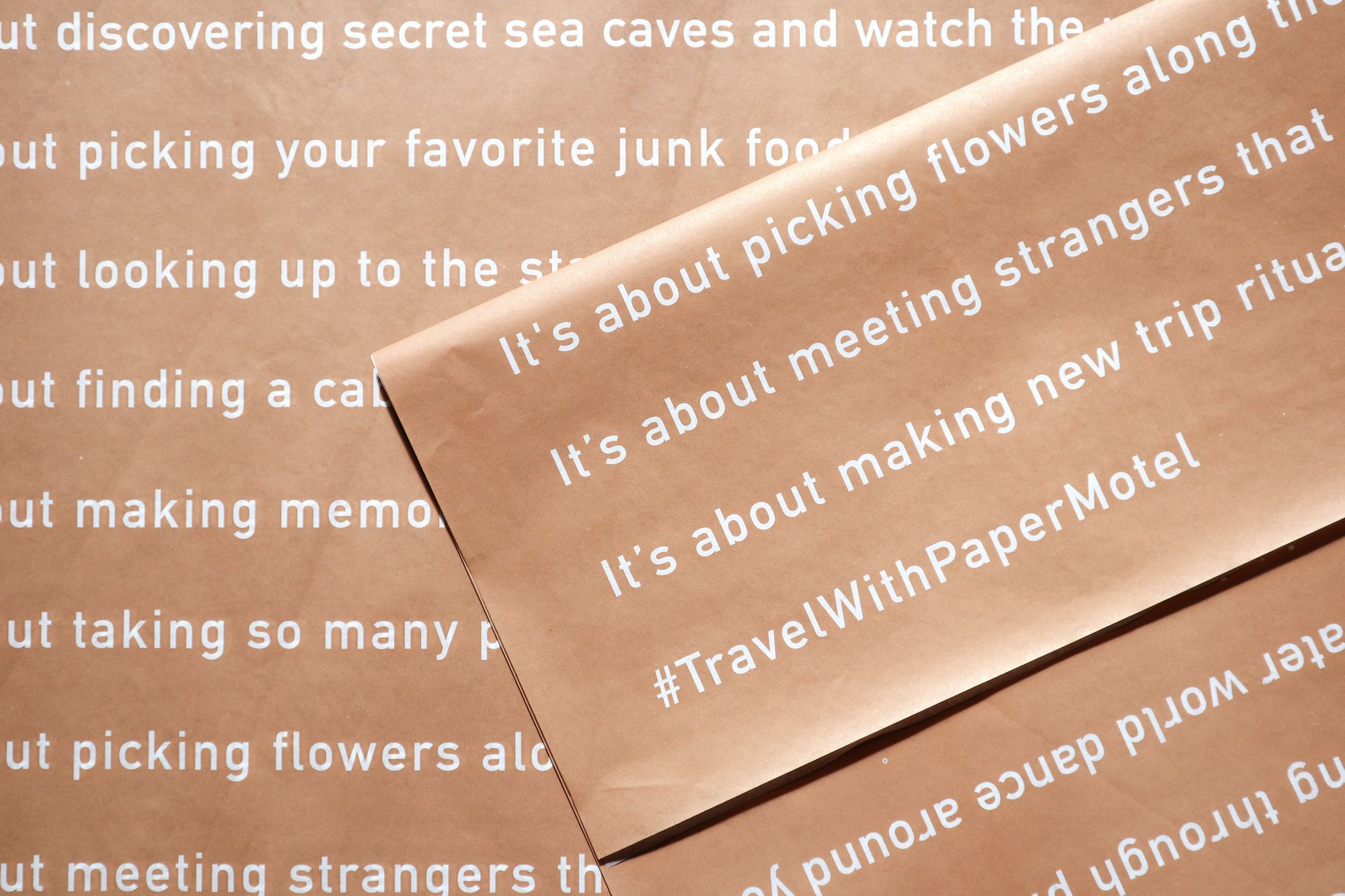 "I thought the process at noissue was super simple. It's as easy as uploading your design! The noissue team was very helpful to guide me in the color matching process."
Paper Motel Fun Fact:
"If I could find out one thing about my brand's future using a crystal ball, it would be to know if I'm still making accessories when I'm 60, and if I keep blogging about Lifestyle and DIY, a project dear to my heart that I launched this year."
---
Find more of Paper Motel here:
Website: papermotel.com
Instagram: @papermotel
Etsy: etsy.com/PaperMotel
Society6: papermotel