While plastic runs rampant in many parts of modern life, two products that have managed to skirt around the spotlight until recently are pads and tampons.
One possible explanation for this is that using menstrual products has long been shrouded in awkwardness and secrecy, with not much open dialogue going down about what happens at that time of the month.
"Because for so many years periods haven't been openly talked about, there's a massive amount of waste that single-use period products can create," Hellocup's co-founder Robyn McLean says.
That waste? About 45 billion tampons or sanitary pads every year globally, which equals 3.2 million kgs of waste. A year's worth of disposable period products has a carbon footprint of 5.3 kg CO2 equivalents.
Most of the time, labelling isn't required for chemicals or ingredients used in menstrual products either. This leaves many consumers unaware that pads and tampons often contain microplastics that take centuries to break down in landfills.
And yet, all of this information can be hard to convey when pads and tampons are so strongly ingrained as the norm and it's intimidating for people to make a change to something new. To get people thinking about their flow, a fresh approach is needed.
"To encourage people to change their habits, you have to make something that is not only better for the environment, but a better option altogether," Robyn says.
Her answer to that is Hello Cup. Founded in 2017 in New Zealand by Robyn and her best friend and registered nurse Mary Bond, the company is lifting the lid on an unsustainable industry by making menstrual cups that last for five years, saving the user the equivalent of over 2000 single-use products like pads or tampons.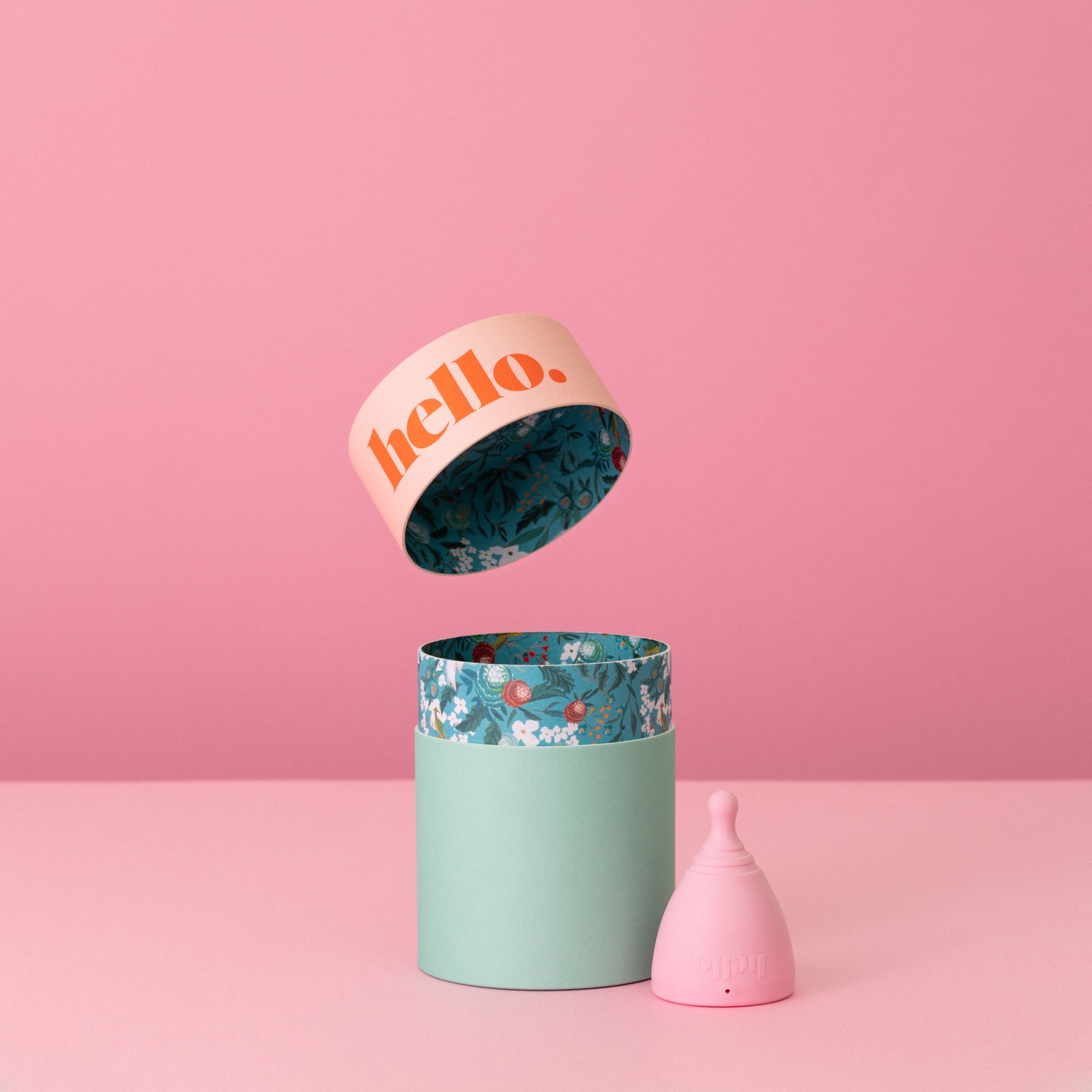 However, Hello Cup doesn't just rely on its meaningful work in reducing the world's menstrual waste as a selling point. It also has leveraged great design and marketing to make a daunting prospect an enjoyable, user-friendly experience that doesn't scare people away.
"We wanted a cup that was top quality but also cute, unintimidating and fun so we decided that surely we weren't the only ones looking for those qualities in a menstrual cup, so we set about designing our own," Robyn says.
In its colorful branding, Hello Cup's name is a play on the fact a full stop is also called a period, so its logo 'Hello.' reads 'Hello Period.'
It also lets website visitors take a playful approach to shopping via its 'vagina switcheroo', which lets users enter their preferred term for their downstairs anatomy that will show up across the site as they browse (think magic box or twinkle cave).
"For too long, we've associated periods with being a negative experience, and so we wanted to turn it around and be something you welcomed back each month," Robyn says.
Hello, sustainability moves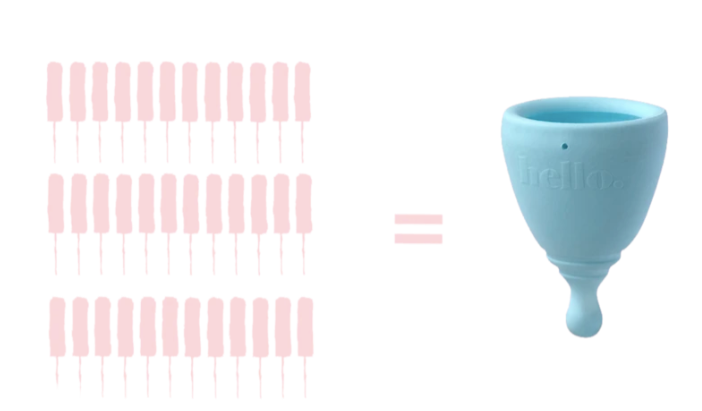 Sustainability isn't just one facet of Hello Cup's brand, it's fully integrated within its business purpose.
"We have a goal to reduce one billion single-use tampons and pads from the world's landfills and oceans by 2023," Robyn says.
"We've never looked at our business as anything other than something that is not only sustainable, but offers something that can genuinely help make periods easier to deal with."
To ensure this company value is reflected from the moment the customer handles the product, Hello Cup uses sustainable packaging, including recyclable boxes, compostable mailers, noissue tissue paper and noissue eco-stickers.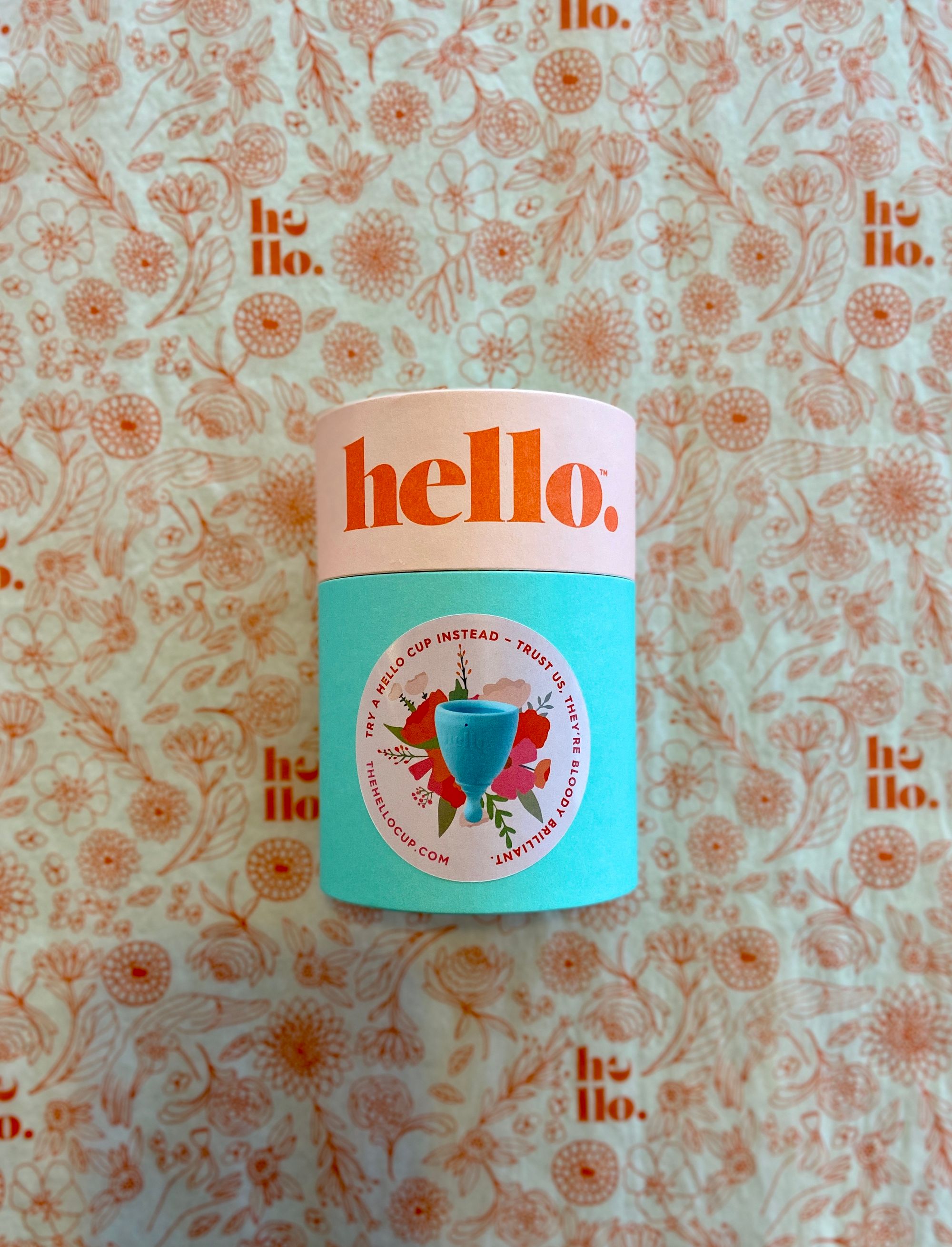 Meanwhile, the cups themselves are made of a medical grade thermoplastic elastomer (TPE), a recyclable material used in catheters and IV lines. It also has an in-house recycling system and is developing a send-back program that will incentivize customers to return cups at the end of their lifespan.
Hello Cup is also currently undergoing the process to become B Corp certified and carbon neutral. Robyn says all of these initiatives help her and her co-founder Mary know they're working hard to reduce their business' impact on the world.
"There's no Planet B, and we owe it to the next generations to take care of earth as much as we can," Robyn says.
Kindness is key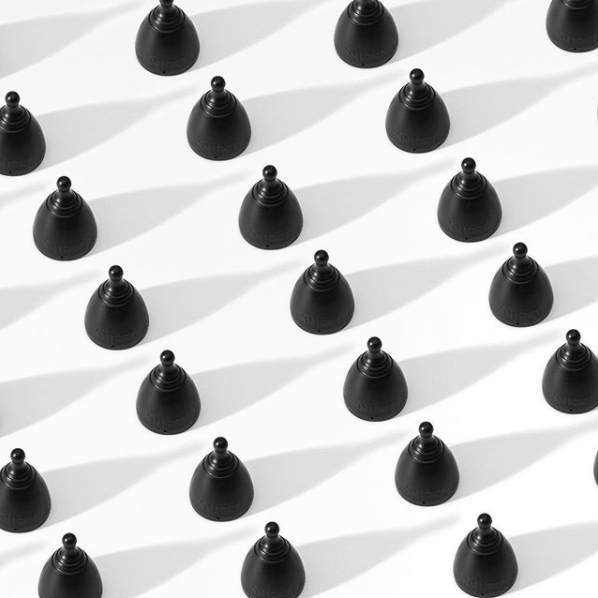 For Hello Cup, kindness is a value at the core of everything its team does, from interactions with staff, suppliers and customers.

"Trying something new can be frustrating and occasionally we will get an abrupt email saying, 'I can't get the hang of my cup!' We make sure that when we respond to customers, it's done with understanding and empathy," Robyn says.
Interwoven with this is inclusivity. Robyn says Hello Cup doesn't use gendered terms on its packaging to ensure that no one is excluded from using their products, such as transgender men (men with a uterus) or non-binary people.
Its recently launched product, Hello Cup Black, is an understated, non-overly feminized product aimed at those who don't identify as a woman but have a menstrual cycle.
Robyn says other companies they look up to for their business ethos are anyone who runs their company with originality, kindness, honesty and a sense of humour, such as sustainable footwear company Allbirds.
Growing with purpose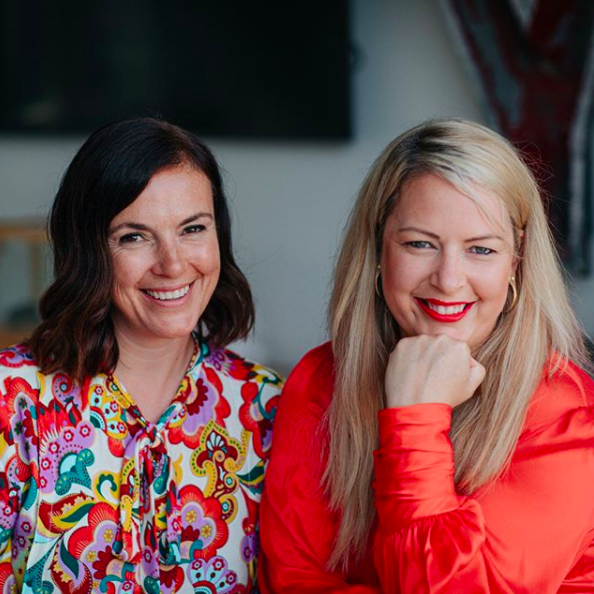 As for what's on the horizon for Hello Cup in the coming year, Robyn says they're focused on growing both its retail and online sales and taking hold of more of the market.
"We'd like to think that in a couple of decades tampons won't even exist," she says.
"The benefits menstrual cups offer over tampons are numerous so we just need to get people talking about them and encouraging their friends to make the change."
Her advice for other entrepreneurs looking to build a business with sustainable values is to do your research and make sure there's a need for your idea.
"If someone is already doing something similar, make sure you are clear on what your point of difference is. Can it improve someone's life? Is it more planet-friendly than what is currently on the market? Do the factories you plan to use have good working and pay conditions for their staff? Start small and trust your gut."
She says being open about what your product is made out of and knowing and trusting your suppliers is also important.
"Arm yourself with as much knowledge as you can so you can, in turn, inform and empower your customers."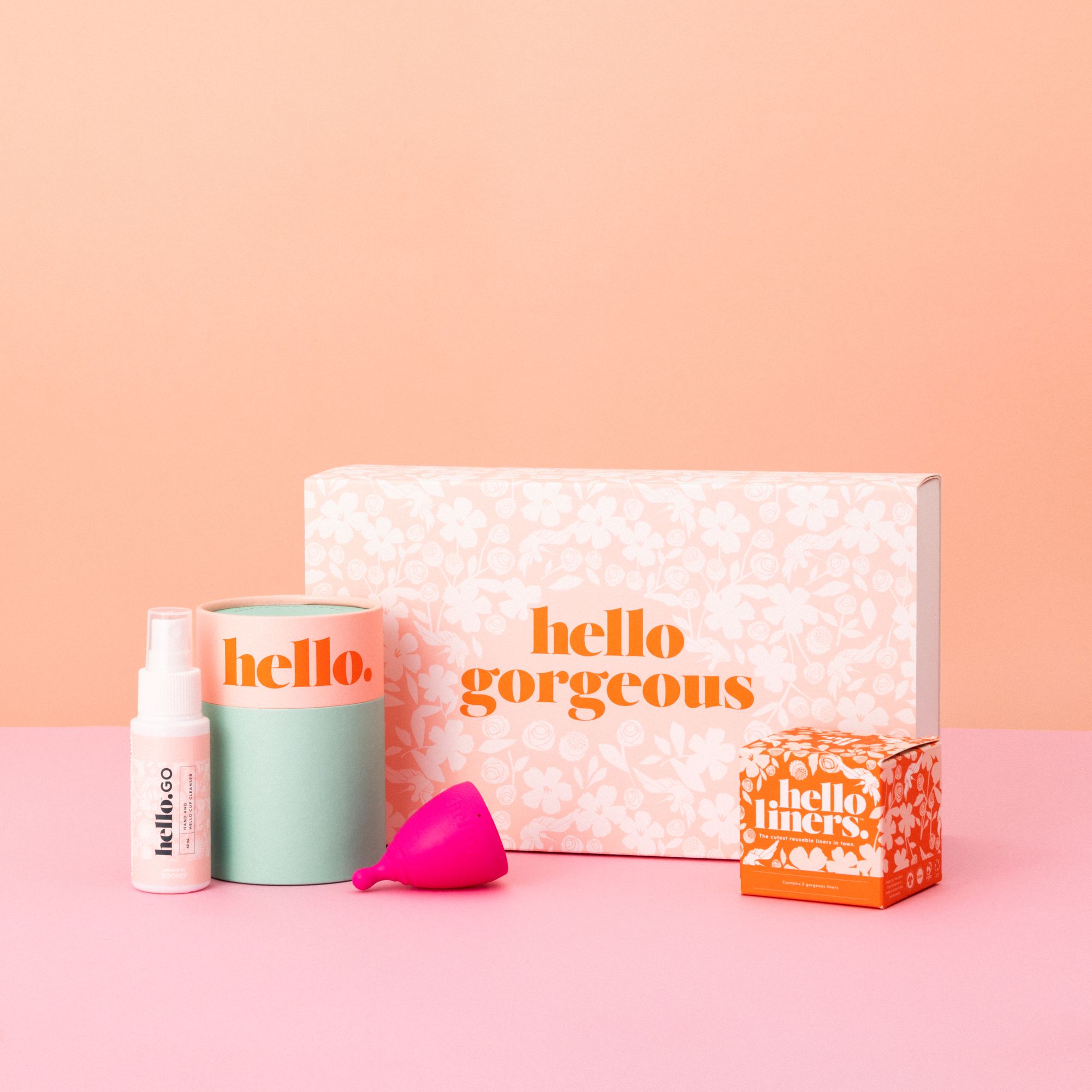 Follow Hello Cup's journey on Instagram here and Facebook here.