When it comes to sustainable packaging, our partners at noissue have you covered with a range of compostable, reusable and recyclable options. Packaging is a crucial part of making your fashion supply chain more sustainable, but there is many other aspects you should also consider.
It comes to no surprise that the fashion industry has a large environmental and social impact, so it's important to understand and measure impact through a circular, cradle-to-cradle approach. This covers from when the product is made all the way up to when it is disposed of by your customer.
While designing and producing, you can choose sustainable materials, design quality-driven products, and reduce waste and overstock by designing and buying better.
You can also ensure sustainable production by ensuring good working conditions and fair wages for your garment workers, investing in non-toxic production processes, and developing healthy relations with your suppliers.
However, incorporating sustainability doesn't end once the product is made. You should also consider the impact of the product when it is out for delivery, used by your consumer and then disposed of at the end of its use.
Here's a list of 5 simple tips that can ensure your product's sustainability journey continues after it is made and once it's ready to be delivered to your customer.

Look at other types of packaging.


You probably know the ins-and-outs of sustainable packaging, but consider the other bits. Product bags for clothing, dust bags for shoes and bags, hangtags and hangers, are all part of the fashion ecosystem and can be substituted for more sustainable options.
Hangers—often referred to as the 'plastic straws of the fashion industry'—are often made from cheap plastic and often discarded after a single use. We partner with Arch & Hook, an Amsterdam-headquartered company which makes fully sustainable, bespoke, long-lasting hangers from materials such as recycled ocean plastics as well as FSC-certified wood, providing options that will stand the test of time.
We have also worked with brands like House of Sunny to instead use reusable organic cotton dustbags and recycled cotton swing tags, helping them transition to less impactful options.
All these little details form an important part of making a sustainable product, so don't forget to pay heed to them.

Carbon offset your shipping and delivery and consider less impactful shipping options.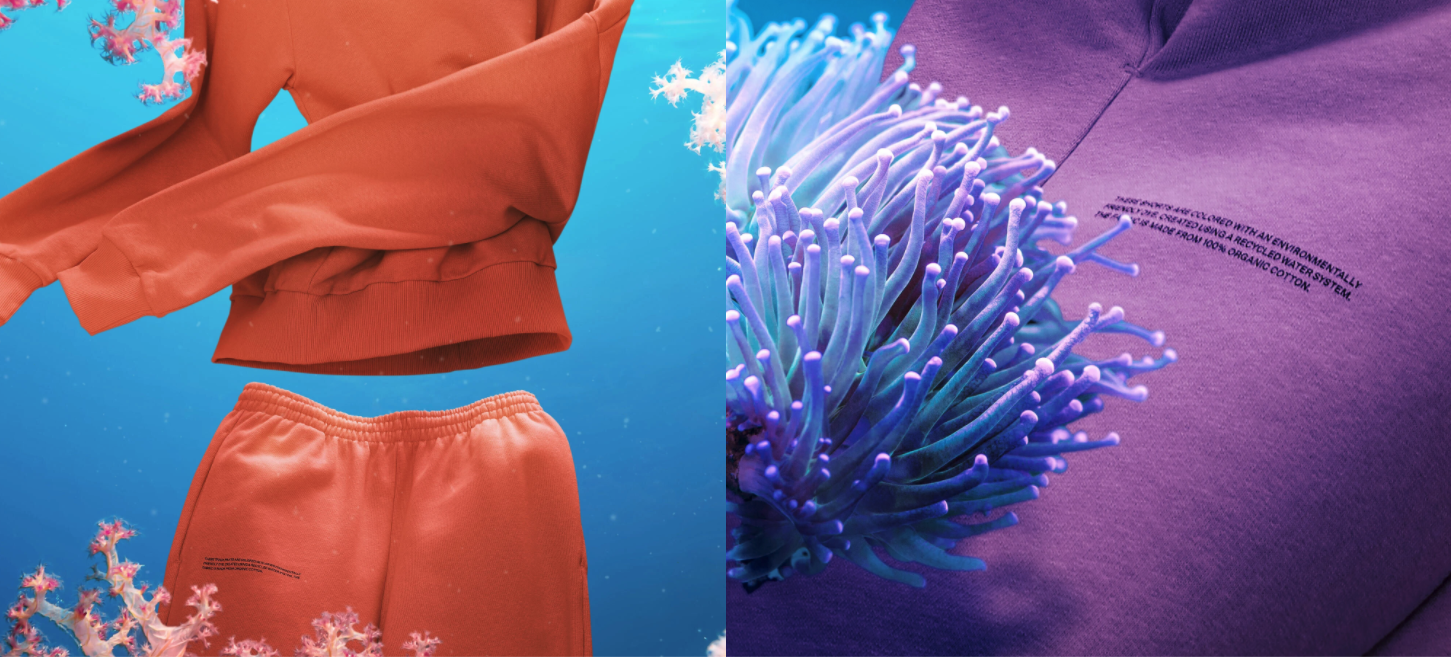 Shipping by sea and rail has a much lesser carbon footprint than air. According to Time for Change, emissions from ships can be between 1/10th to 1/50th of the emissions produced by air shipping.
We recommend offering more choices than just air freight for more sustainably-minded customers and reward them for choosing the less impactful option. You can also purchase carbon or climate credits from third party-certified carbon offset programs, or partner with an environmental or social program that helps plants a tree or makes a donation with every purchase that consumers make. For example, Pangaia has partnered with SeaTrees to plant a mangrove tree for every product purchase for their latest Coral Reef collection.
Remember that it is important to first measure and reduce your carbon footprint, before resorting to paying for carbon offset programs as they are not a magic bullet or perfect solution.
Communicate good garment care practices to your consumer.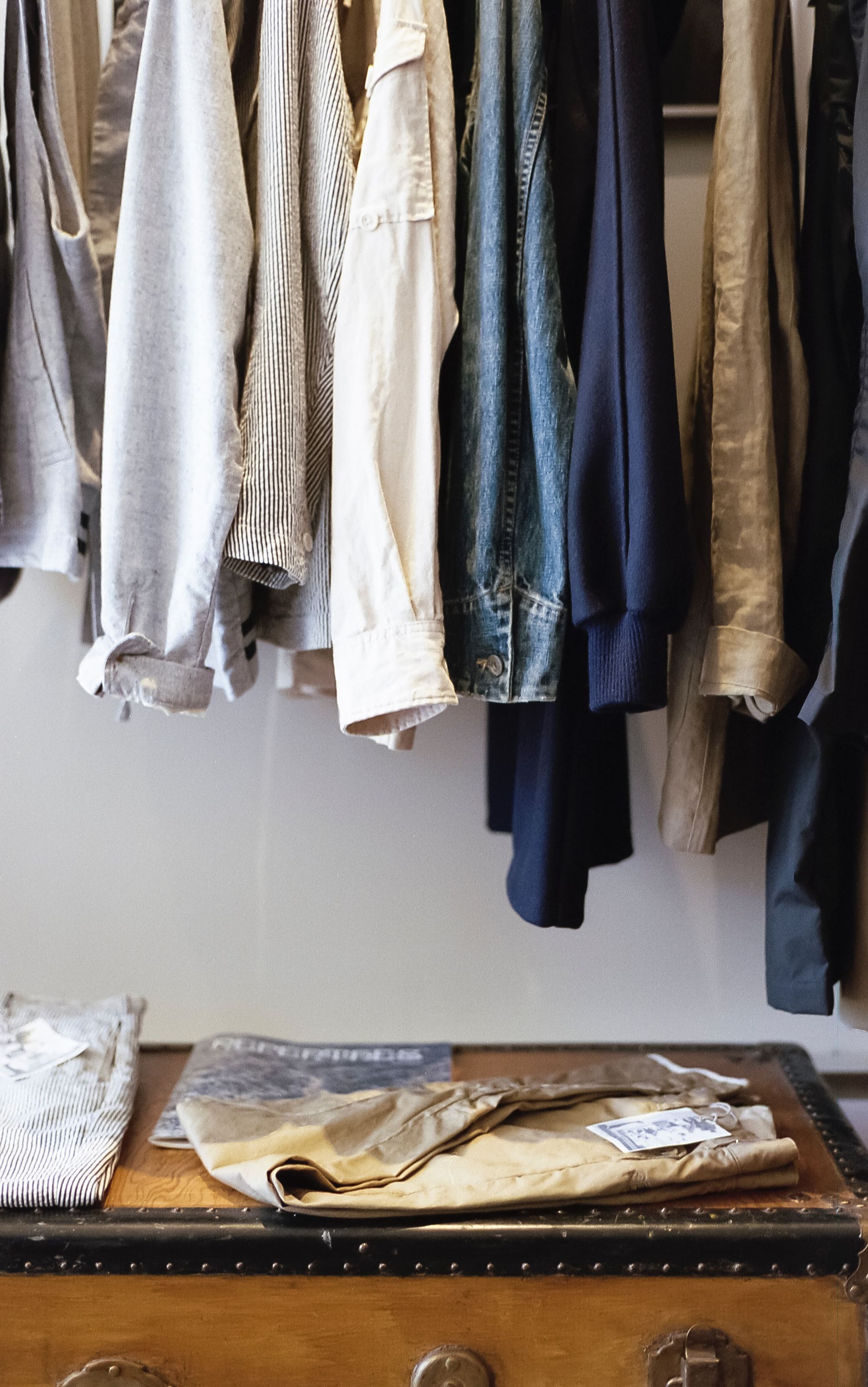 A considerable part of the environmental impact of your garment lies in its use and care, yet many do not always pay attention to care labels that can often be confusing. For instance, washing at lower temperatures can lower energy and water usage resulting in savings on bills as well.
Publish easy garment care practices, both general and specific to products. Instructions can include temperatures to wash clothes in, what different symbols mean, easy removal of stains, how to store clothes and care for different fabrics and a simple list of dos and don'ts. These can go a long way in simplifying information, lowering impact and fostering a loyal community. Win-win!
Offer free lifetime repairs with your purchases.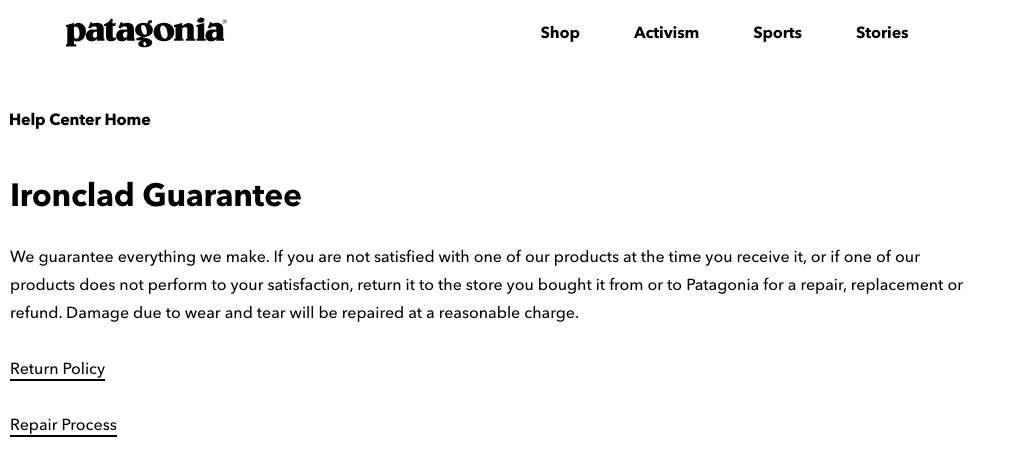 Most garments can easily be repaired and its lifetime extended, yet trivial issues like buttons coming off, snags and rips can often be the reason consumers toss their garments into the trash. Extending the life of the garment by just 9 more months can cut the environmental footprint of a product by 20-30%, according to research by WRAP.
Offering free repairs is a simple way to encourage good upkeep and maintenance while fostering good customer relationships. Alternatively, you can also publish free advice on DIY repairs or offer small, free repair kits with each purchase. This will encourage consumers to hold on to their garments and cherish them for longer. You can also partner with small businesses, tailors and haberdasheries or set up your own hubs for drop-offs of garments.
Invest in end-of-life programs.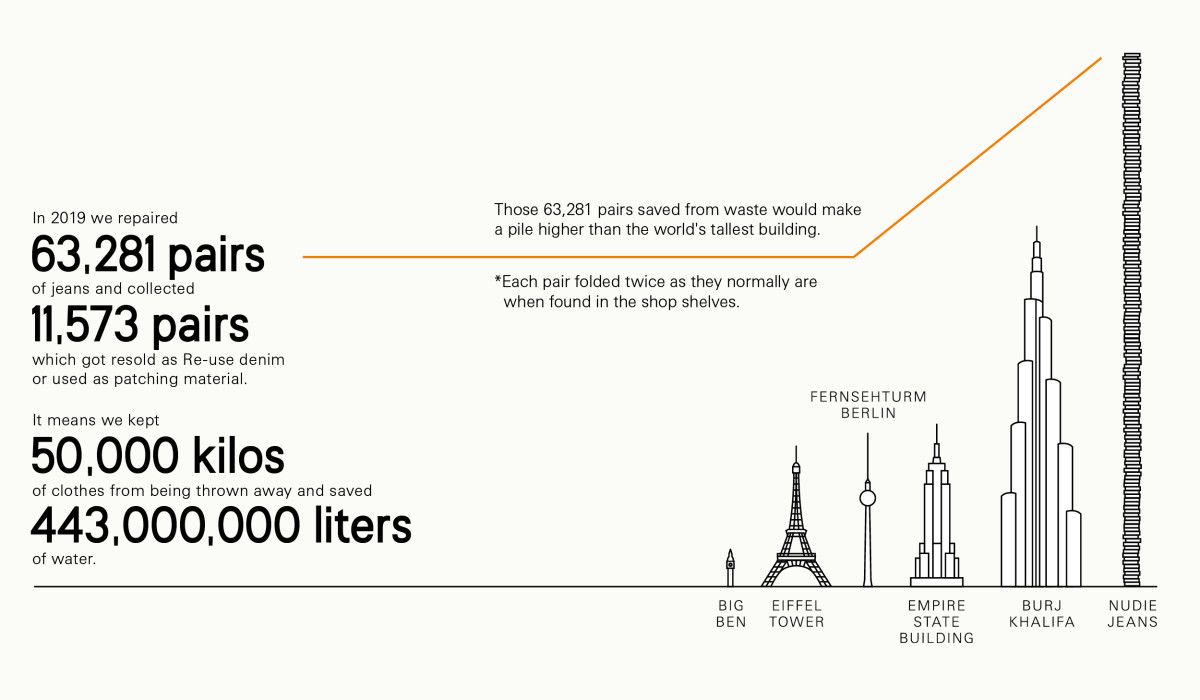 Keeping clothes circulating in the system and away from landfill is crucial to steering the fashion industry away from its wasteful ways. Explore setting-up resale and recycling initiatives, encouraging your customers to return clothing. For instance, the Swedish brand Nudie Jeans offers customers 20% off a new pair of jeans when handing in an old pair of jeans.
If you don't have the infrastructure, you can partner with established platforms like ThredUp that make it easier to resell clothing in good condition or I:CO, that can sort clothes into both resale and recycling systems.
There are many ways you can include sustainable practice, to lower your impact on people and the planet.  After all, sustainability is a personal definition and a way of holistic living and functioning. Remember to always find new areas across your business to reduce impact and improve in, and incorporate sustainability in a way that truly speaks to your values as a brand.
---
SupplyCompass is a product development and production management platform that enables fashion brands and manufacturers to produce better, together. Their cloud-based software is transforming the fashion industry by digitalising global supply chains and making sustainable sourcing easy and cost-effective for brands and every player in the supply chain. The SupplyCompass platform enables brands to manage the entire product development, sourcing and production process from design right through to delivery, all in one place.