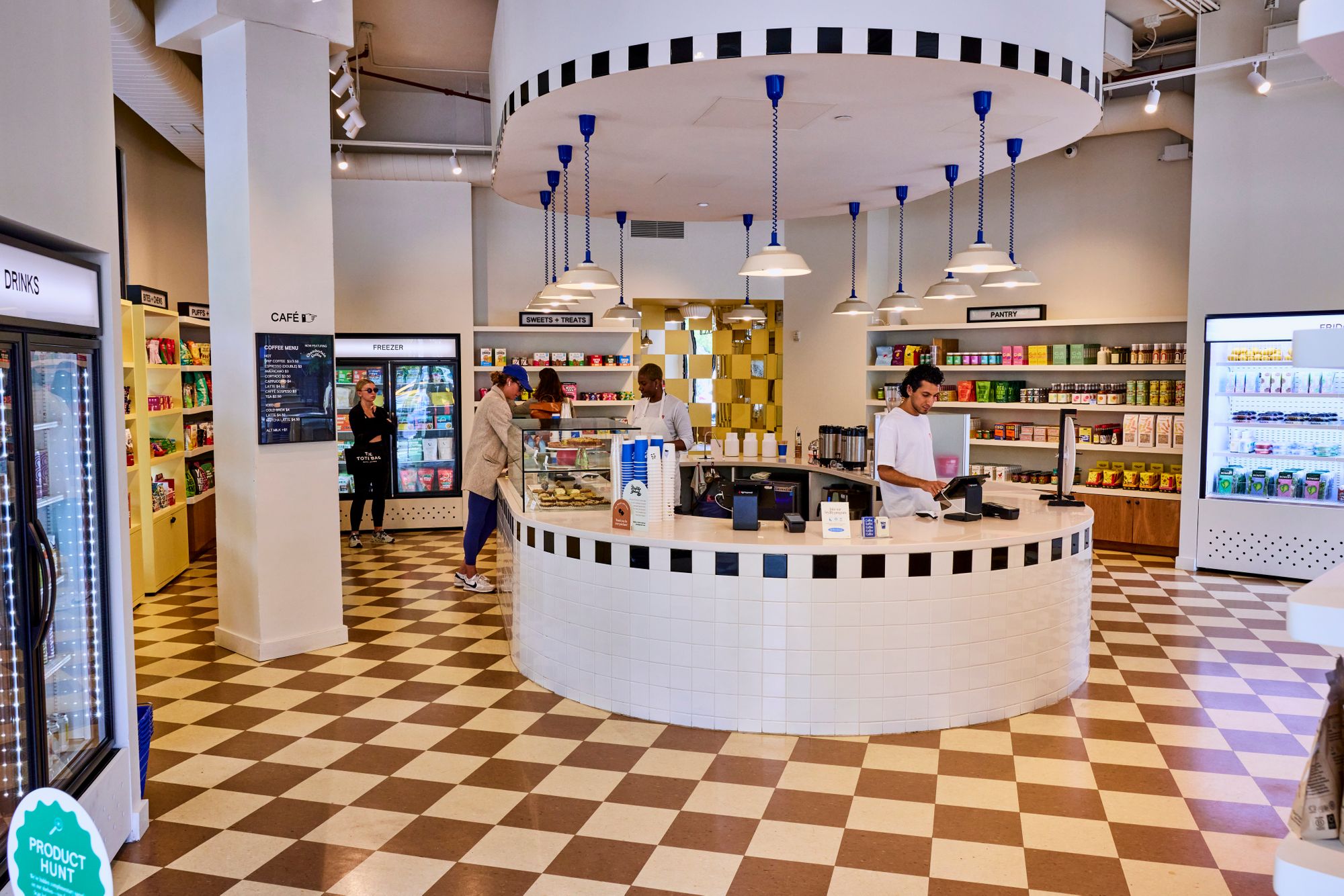 Pop Up Grocer is the destination for new, and better-for-you products. Their goal is to make grocery shopping fun again by introducing their customers to new products and brands.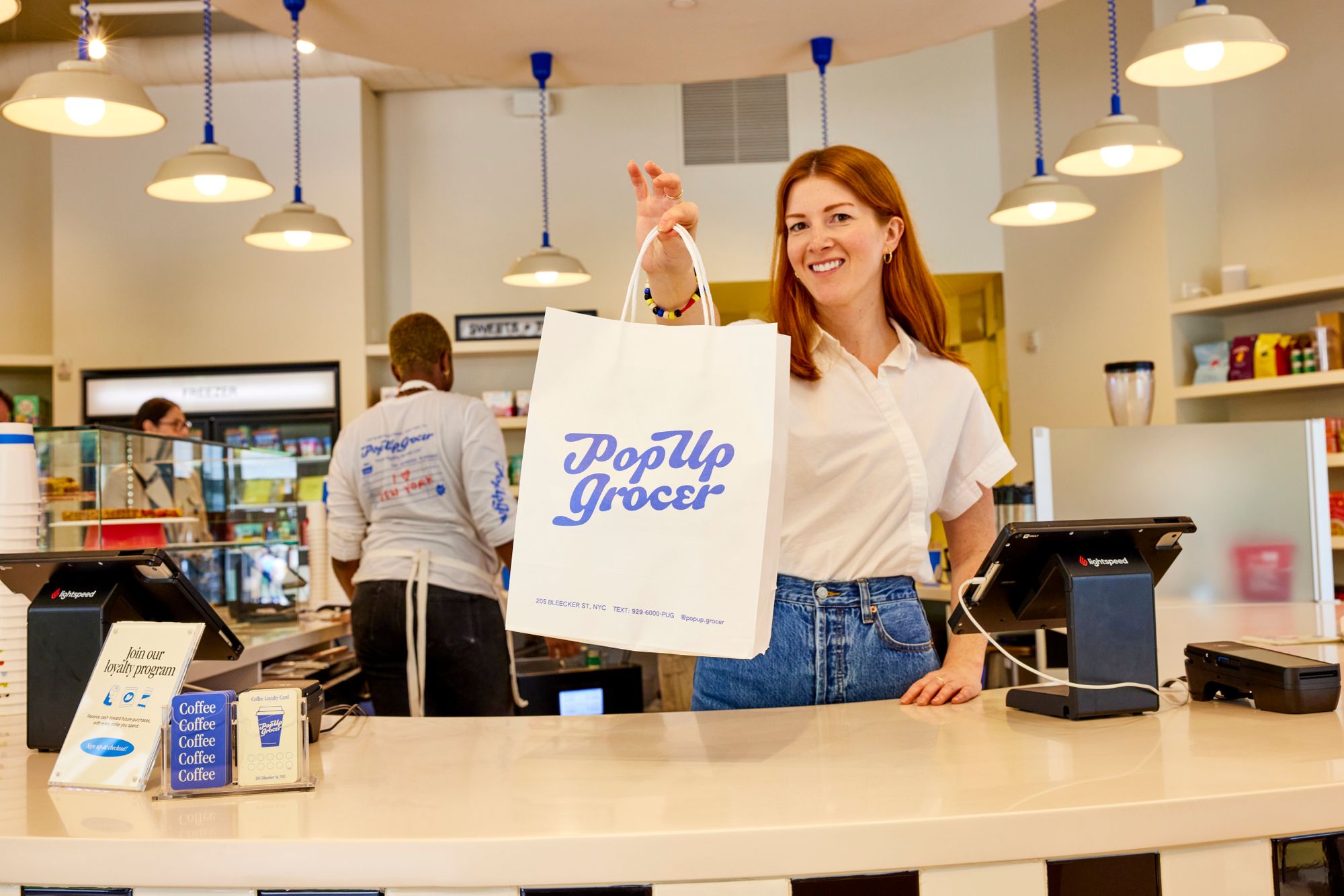 Every product is hand-picked by their team, including their founder Emily Schildt. To be carried in the store, the products must be new and interesting, made responsibly, and look good.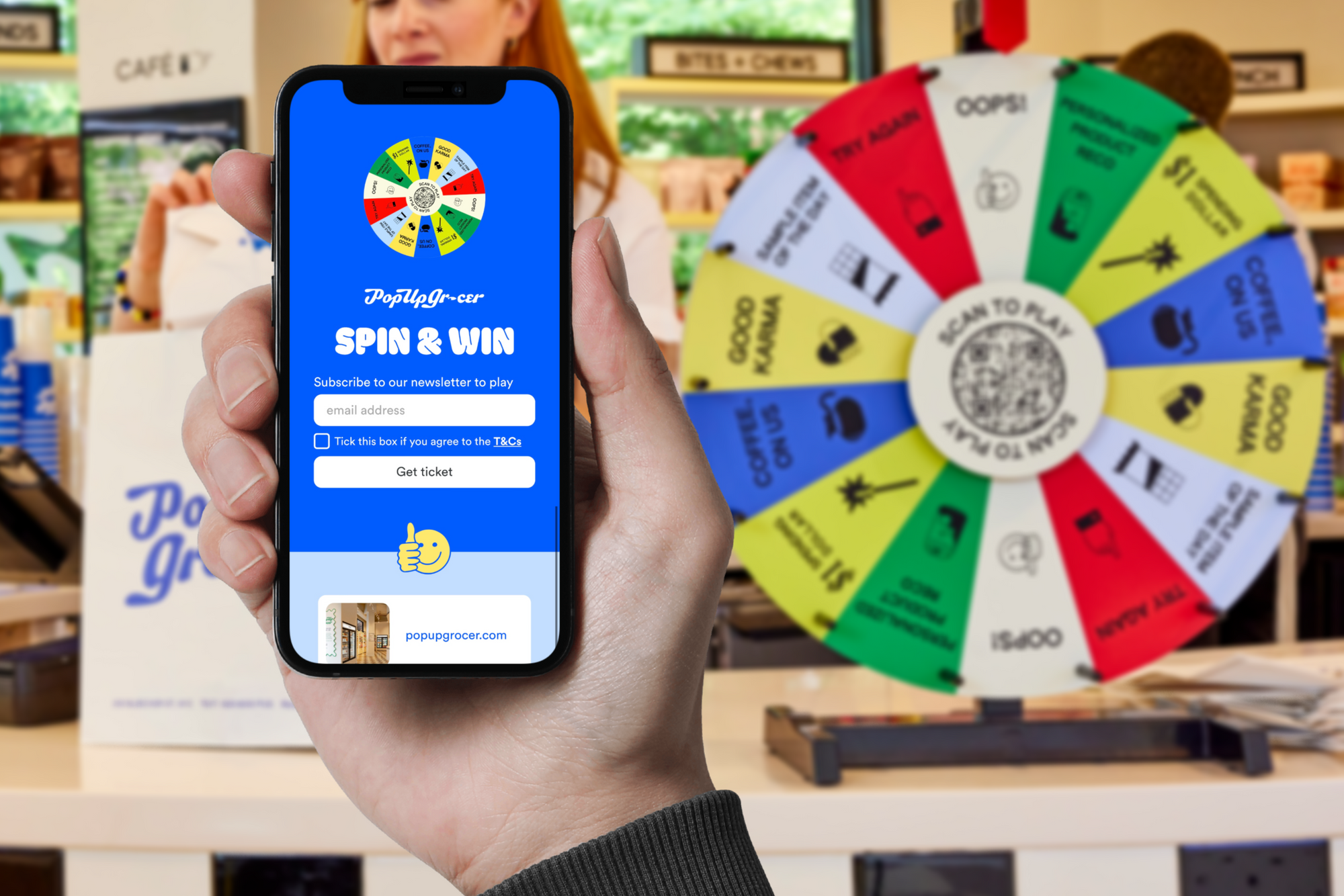 For their opening, we worked with Pop Up Grocer to build out a few interactive microsite experiences using our QR code technology. One of the microsites encouraged customers to complete a scavenger hunt throughout the store. The QR microsite gave the guests a clue, and then they had to find the secret sample hidden in the shop. We also added a QR microsite to their prize wheel to encourage email sign-ups.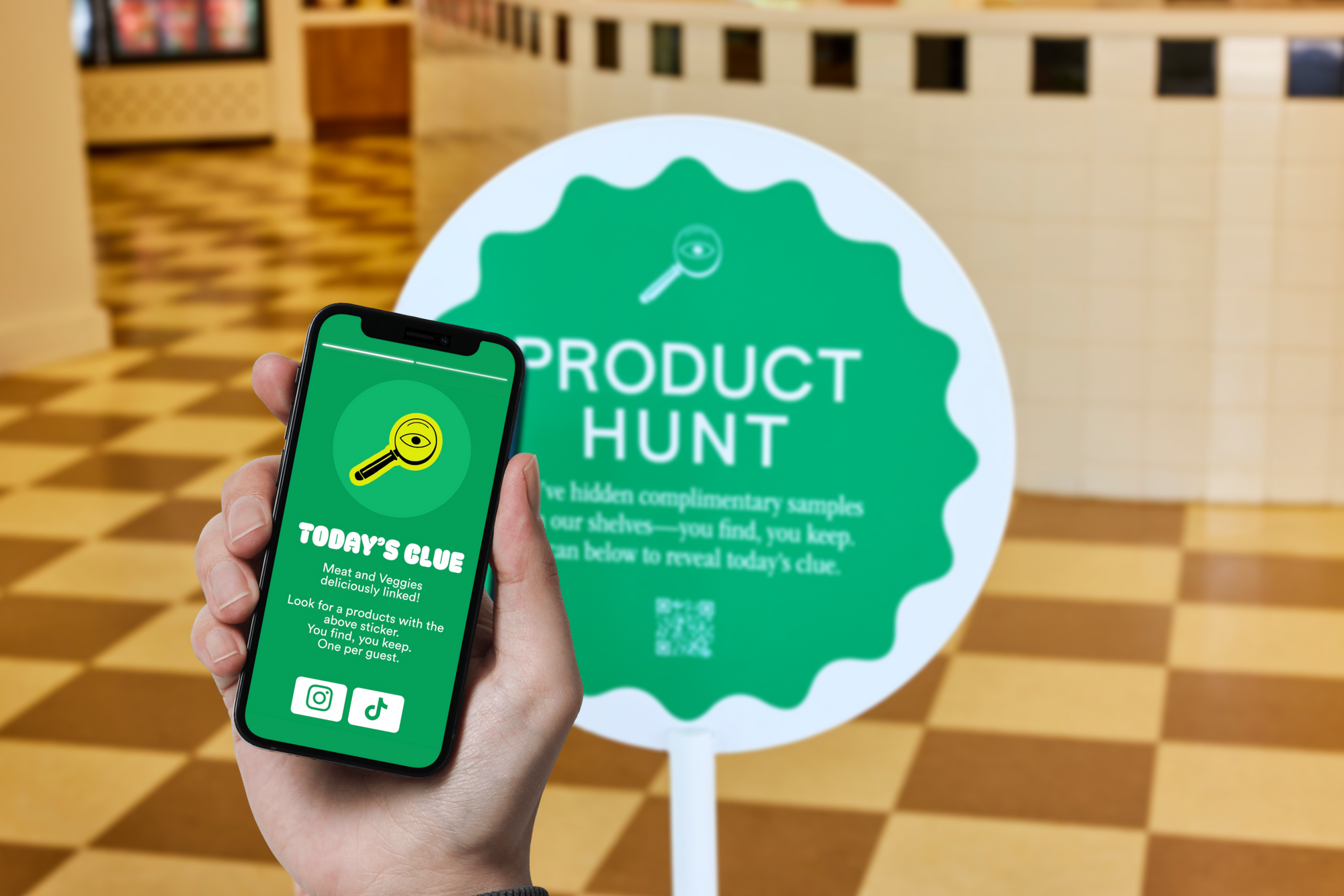 Aesthetics matter to Pop Up Grocer (as mentioned above, it's one of the criteria that snacks must meet to be included in the shop)! So, when it came to their own packaging experience, Pop Up Grocer had to make sure everything looked perfect.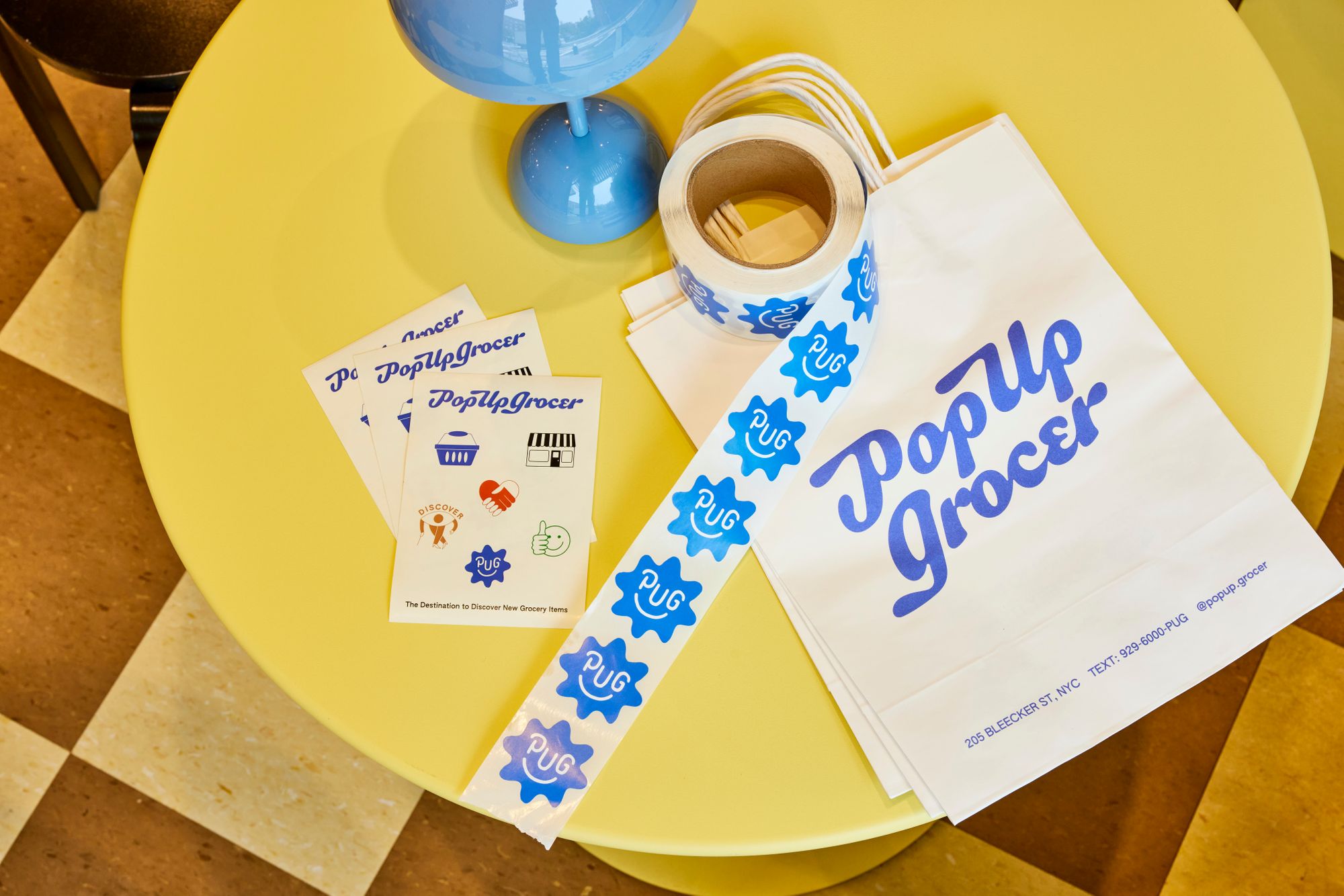 They decided to use our custom paper shopping bags to make an on-brand bag for their customers' goodies. To spruce up their to-go packaging from their café, they also made custom die cut sticker rolls and custom die cut sticker sheets.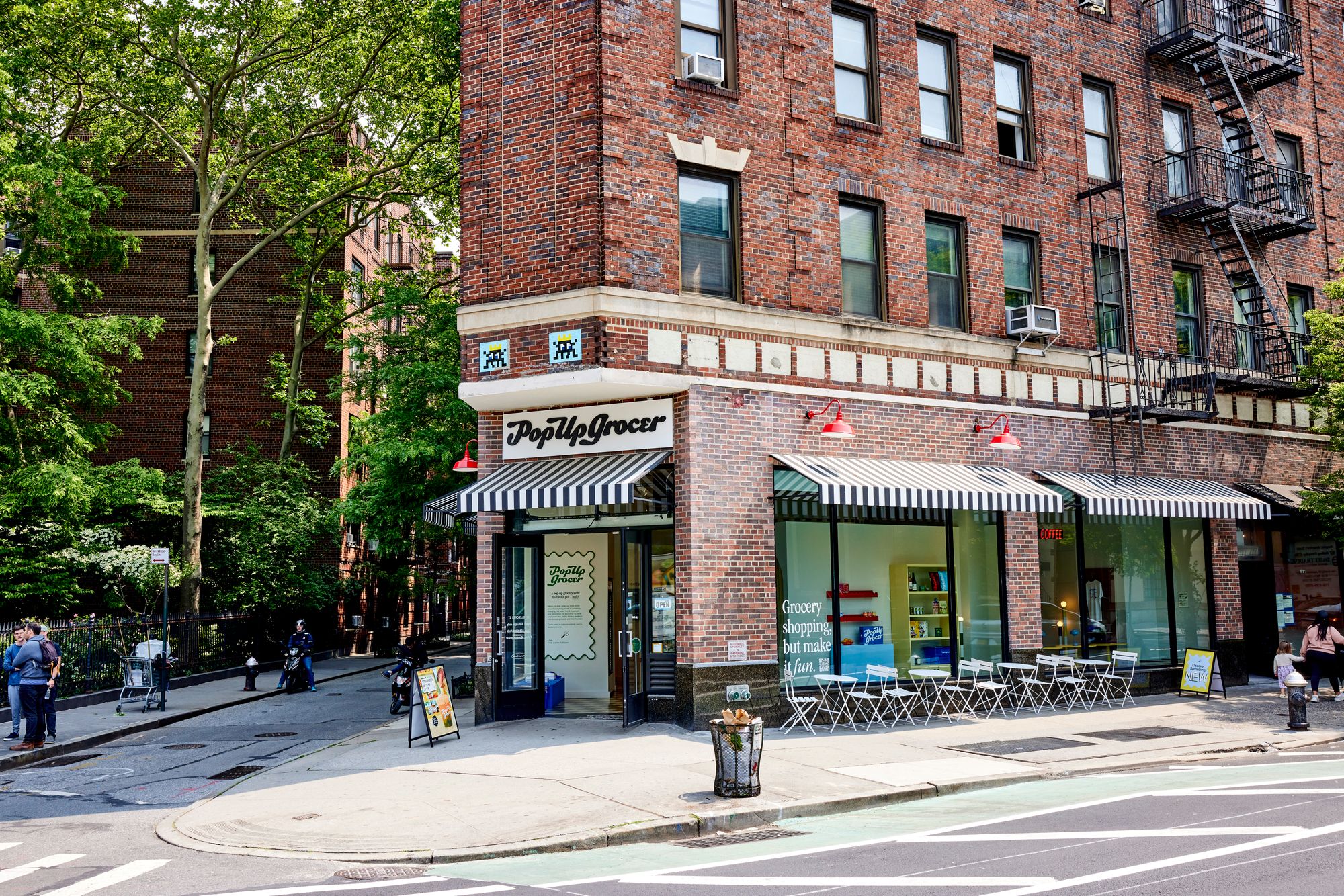 Check out Pop Up Grocer in NYC or visit their site here.