"Hey buds! My name is Ragon Dickard, and I run my independent art and illustration business, Ragonia Art, out of my Seattle, WA living room. I've been making art since I was a child, and it's always been a tool for me to brighten up my life and the lives of others. As an adult I still aim to make art that brings joy, silliness, and color to daily life, but with an undercurrent of the personal, social, and environmental issues that are important to me."
"I also use my art to discuss the process of growing as an artist. I'm fascinated by the experience of being a freelance illustrator, and often use my platform to share that with others, especially those who are considering pursuing illustration as a career but are intimidated. I'm all about the process, learning, and growing."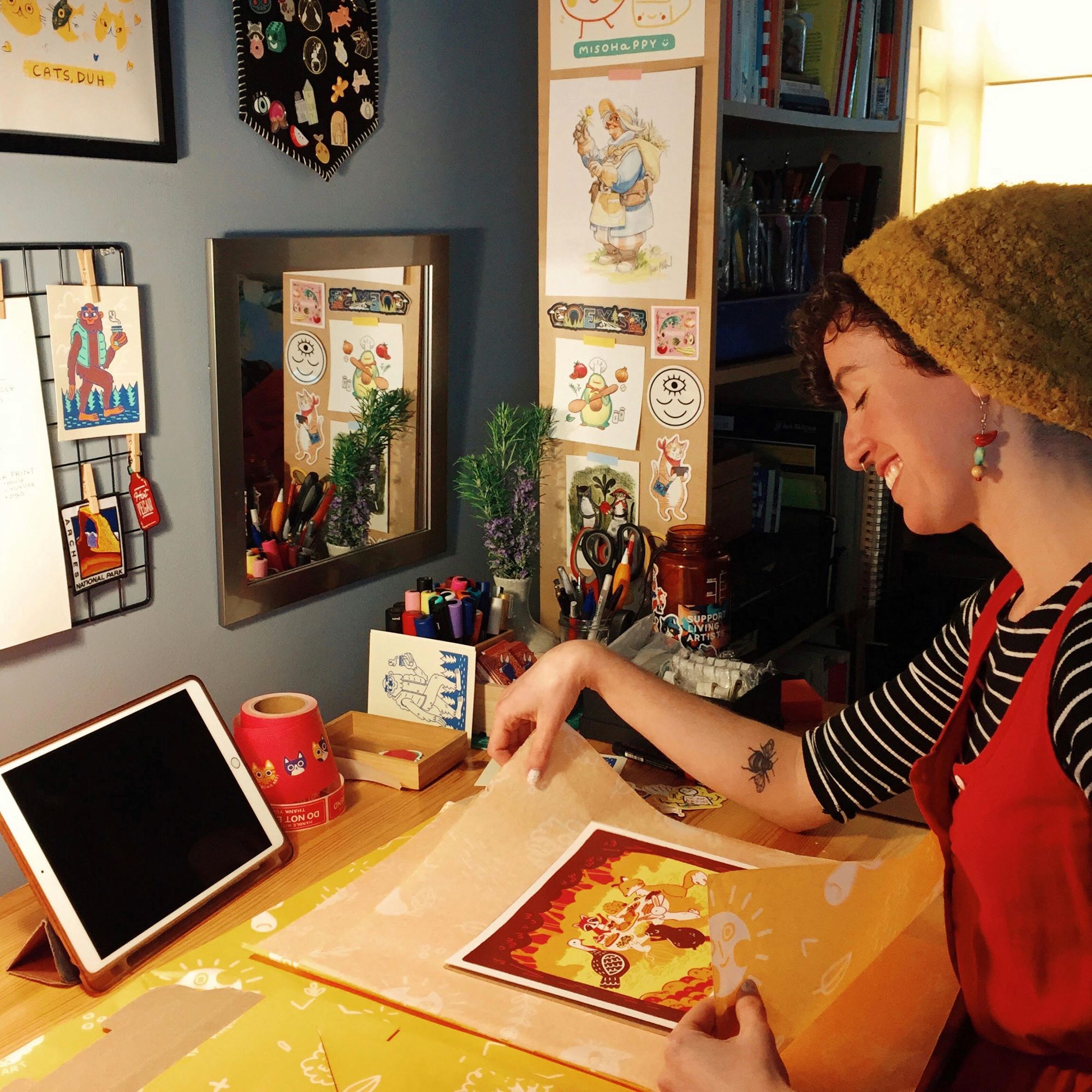 "The most challenging part of starting Ragonia Art has been building it up from almost nothing. When I left my last full-time job (as a line cook in a restaurant), I had a nonexistent audience and social media presence, no training or education in illustration (I have a BFA in Architecture), and a small bit of seed money (that came from my own savings), but a lot of enthusiasm and confidence. I made very little that first year, but slowly built my audience, put my art out on social media, and accept almost any opportunities I could. I also worked as a barista part time to supplement my art business income, and it was a huge help to not have to worry about paying the bills while I grew my business. But it was definitely hard to realize I couldn't completely sustain myself on art right out of the gate."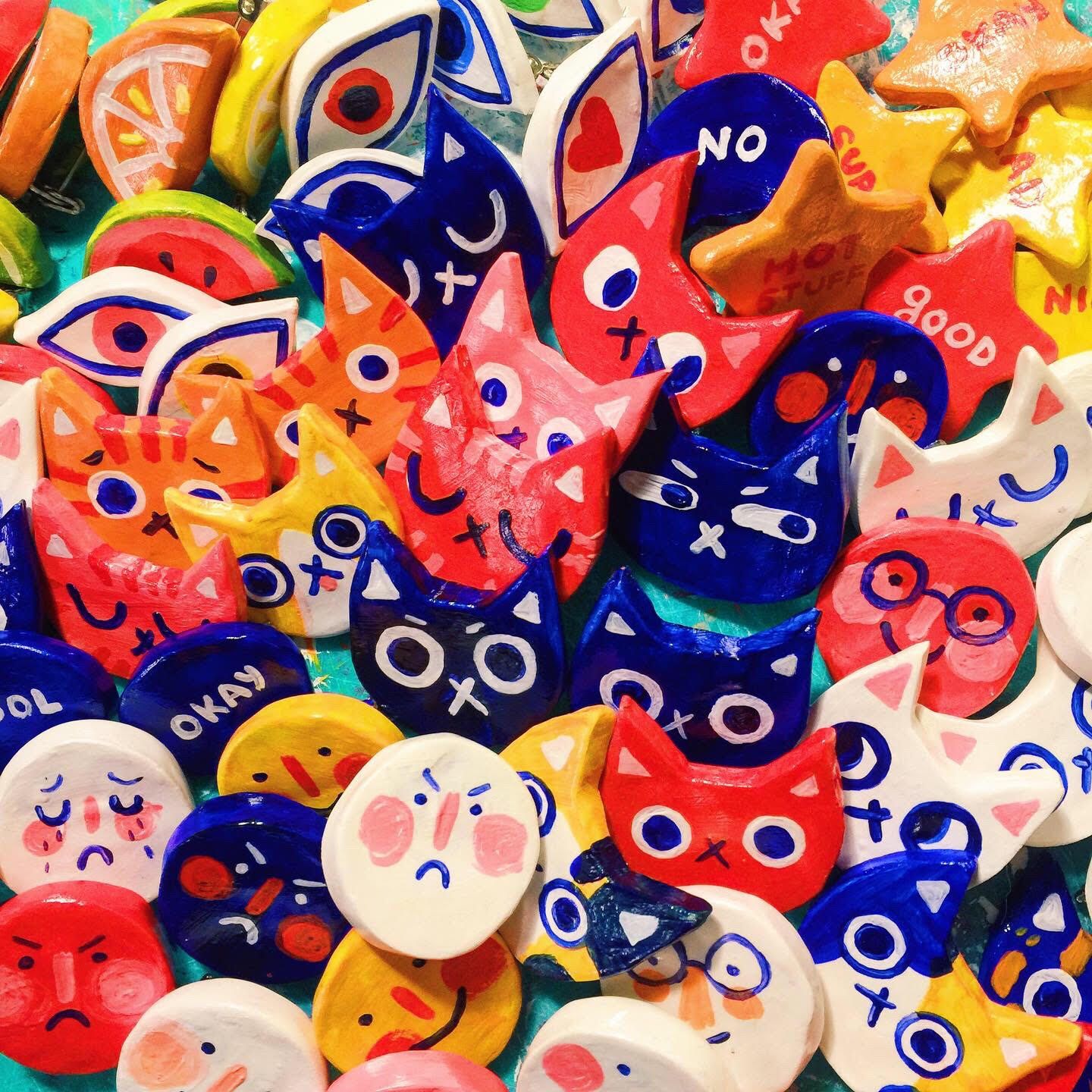 "My biggest piece of advice for others who want to start their own business is to start small and grow from there. Starting a business isn't all or nothing. You don't have to quit your day job and immediately be successful for your business to count. Just take the first step, gauge interest, then take the next step. And of course, if you love what you do, don't give up."
"Sustainability is extremely important to me as an individual, and I'm consistently working to improve the sustainability of my business. On a broad scale, I've been vegan for 5 years to significantly reduce my own environmental footprint, and I use my art to encourage eating others to eat more plants and less animals in a non-judgmental, joyful way"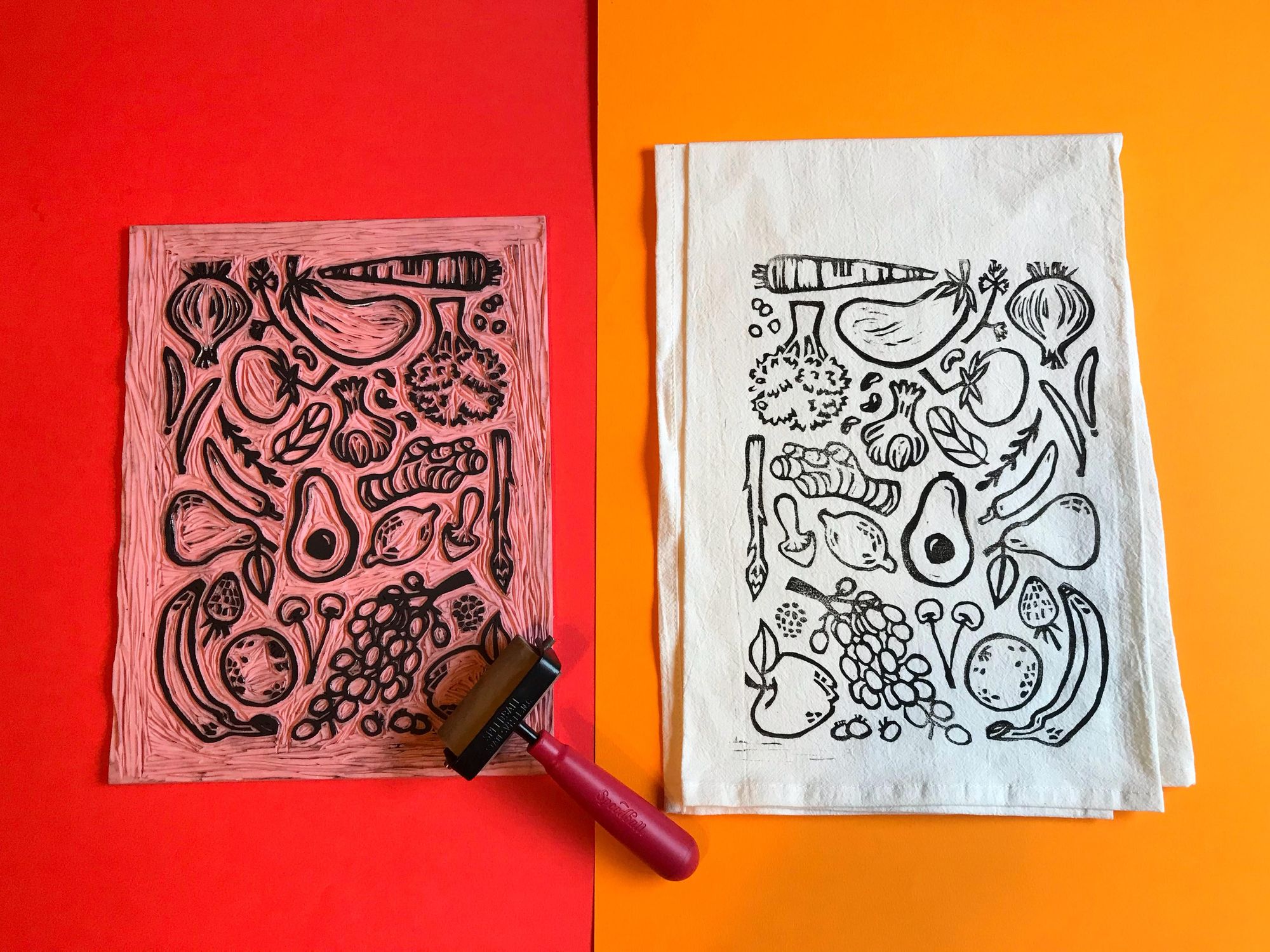 "Another big, but simple step has been to choose recycled and sustainably sourced packaging for my online orders, including 100% recycled envelopes, biodegradable sleeves, and noissue tissue paper. I'm also always looking for ways to recycle packaging materials I get from online orders, like filler materials and cardboard. To showcase this to customers, I write a note in every product listing, and include a recycled paper postcard that highlights the sustainable packaging used in their order."
"I've already seen direct impact from all of these actions, from people telling me they're eating less meat thanks to my art, to other artists switching their packaging to more sustainable options after talking with me about mine. It's wonderful to see the ripple effect that making your own change can start!"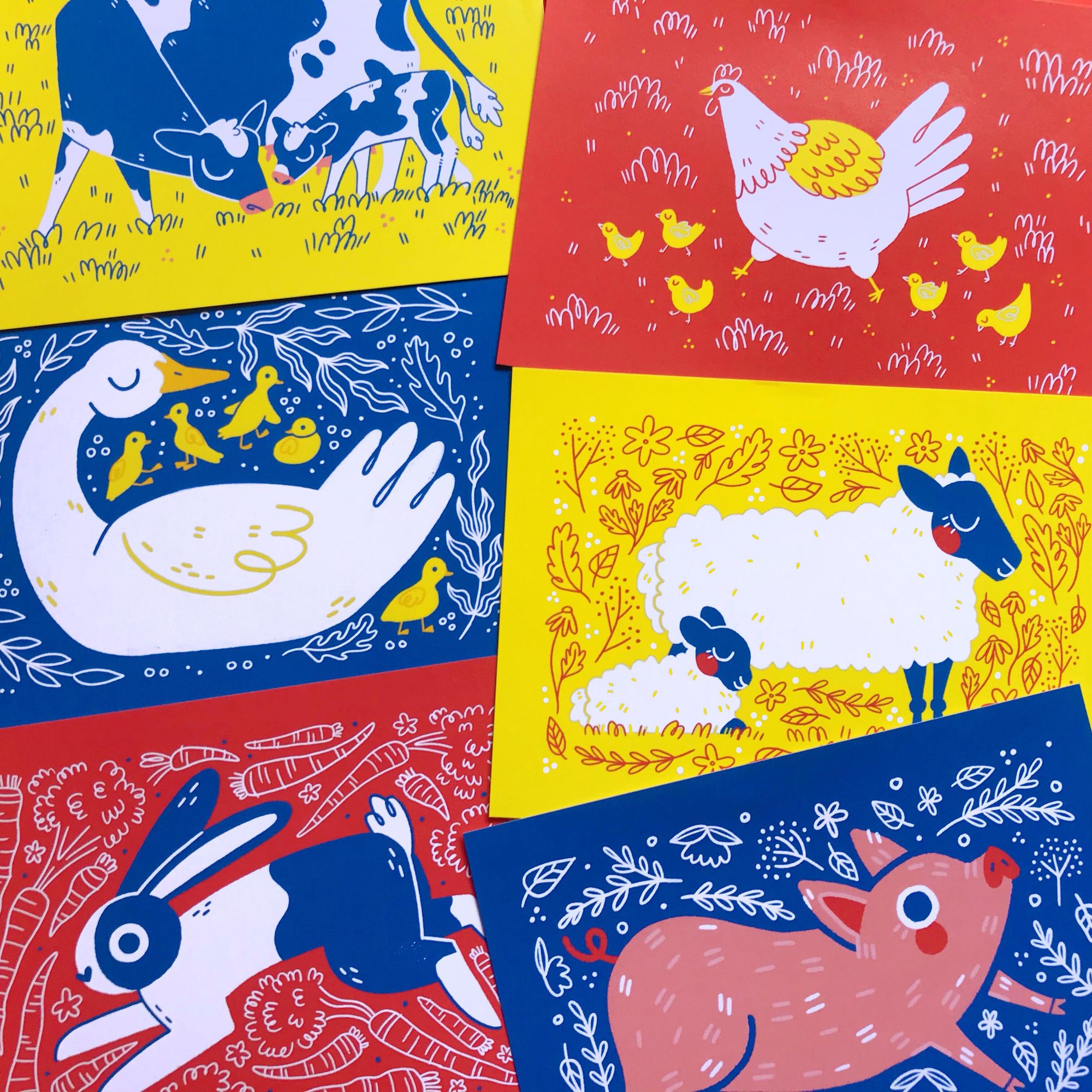 "Engaging and memorable packaging is huge for artists and illustrators selling their work online. Like a lot of artists, I was spending a ton of time trying to make my orders beautiful and fun by hand. Custom packaging is a great way to infuse the same personality and branding while cutting order processing time down drastically. My customers love that it makes their orders feel special, unique, fun, and professional. Some customers have even told me they love the tissue paper so much that they save it!"
"I ordered custom tissue paper and water-activated tape, for the sheer versatility of the products. I use the tissue paper to wrap everything, shirts, tote bags, enamel pins, original paintings, and prints. The water activated tape can be used for holding the tissue paper shut, decorating orders, and sealing letters and envelopes. The design process was as easy as illustrating my design in Procreate, choosing a Pantone color, and sending it to noissue! The noissue team was so helpful for any questions I had about color or pattern."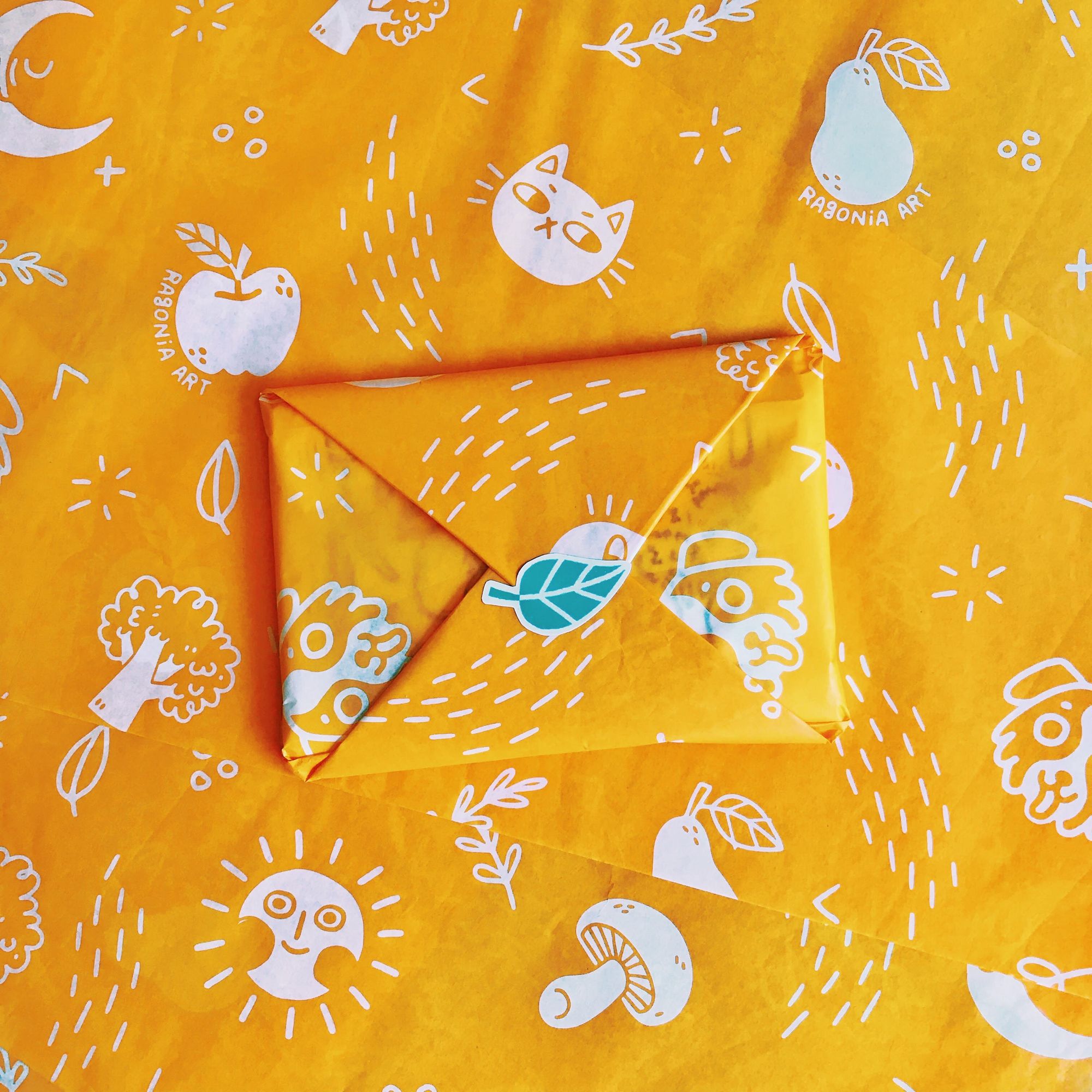 "I chose noissue because of their transparency, sustainability, enthusiasm, and whole-hearted support for independent creators. I'd seen so many other artists and illustrators joyfully using their products, and had heard nothing but glowing reviews. They highlight creators on their website (like here, thank you!), choose the most sustainable and quality materials, and even let you plant a tree in a forest of your choice with every purchase. They're a company that lives their values from top to bottom. And they make damn beautiful products to boot."
"My portfolio, as well as links to my Patreon, Etsy, Instagram, and everything, can be found at: www.ragondickard.com"