"I am a freelance illustrator based in Bristol UK and I have been working for myself for a few years now. My illustrations are used for a variety of products such as homeware, clothing, stationery and art prints."
"I have wanted to both be an Illustrator and work for myself for as long as I can remember. I have always been passionate about drawing and using it as a means to communicate. I studied Illustration at Cardiff School of Art and design and graduated in 2010. Since then I have freelanced alongside working at in-house design jobs. Both taught me a lot about building a career in the creative industry and I have now been fully freelance since 2016."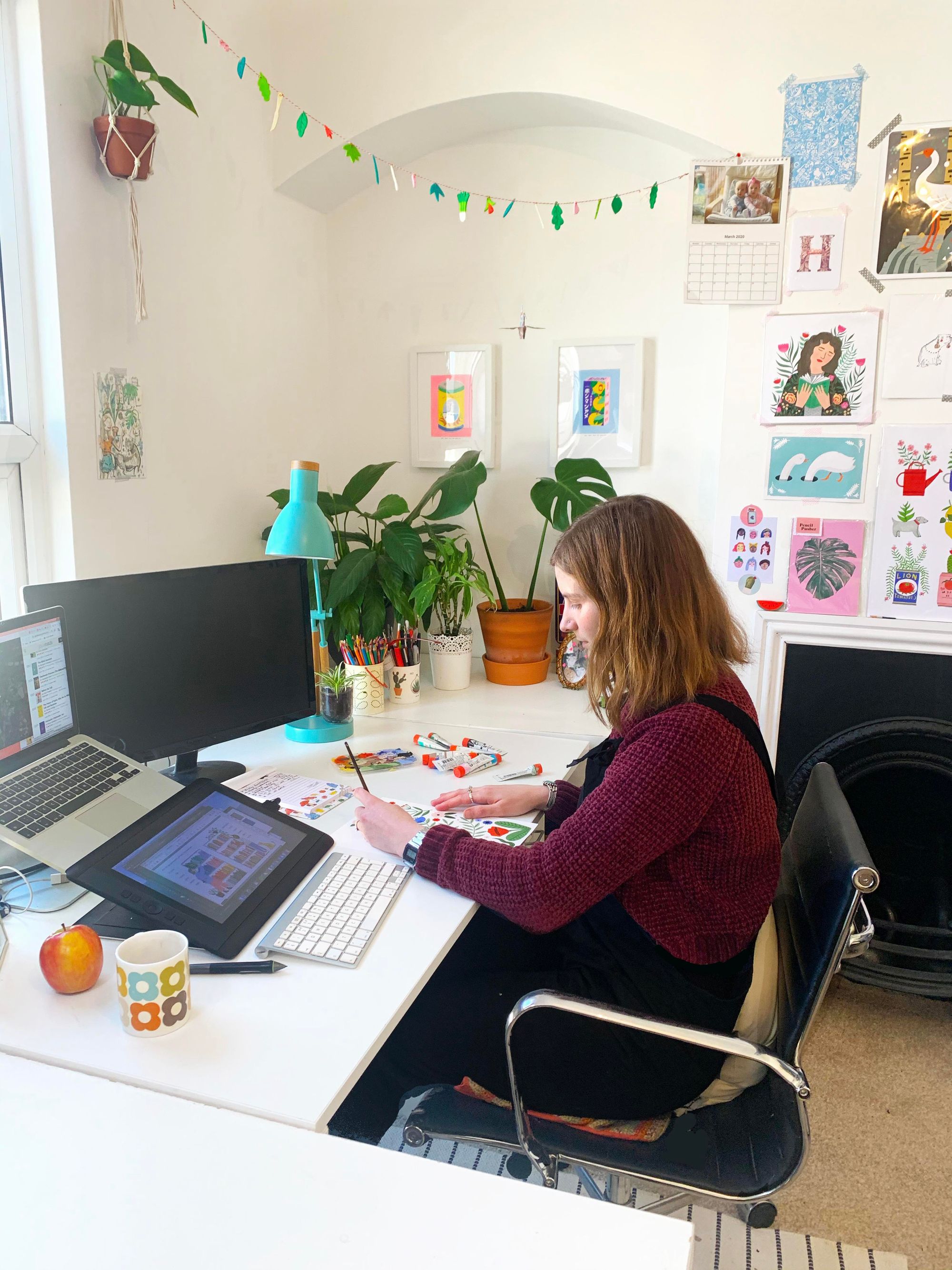 "My current aim is to share work that can be comforting and relatable as well as highlighting the things that I feel passionate about. Over time I have tried to use my work more and more to highlight environmental, social and political issues in a friendly and digestible way. I want to make illustrations that people can see themselves in as well as enjoying looking at and having on their walls or on products in their homes."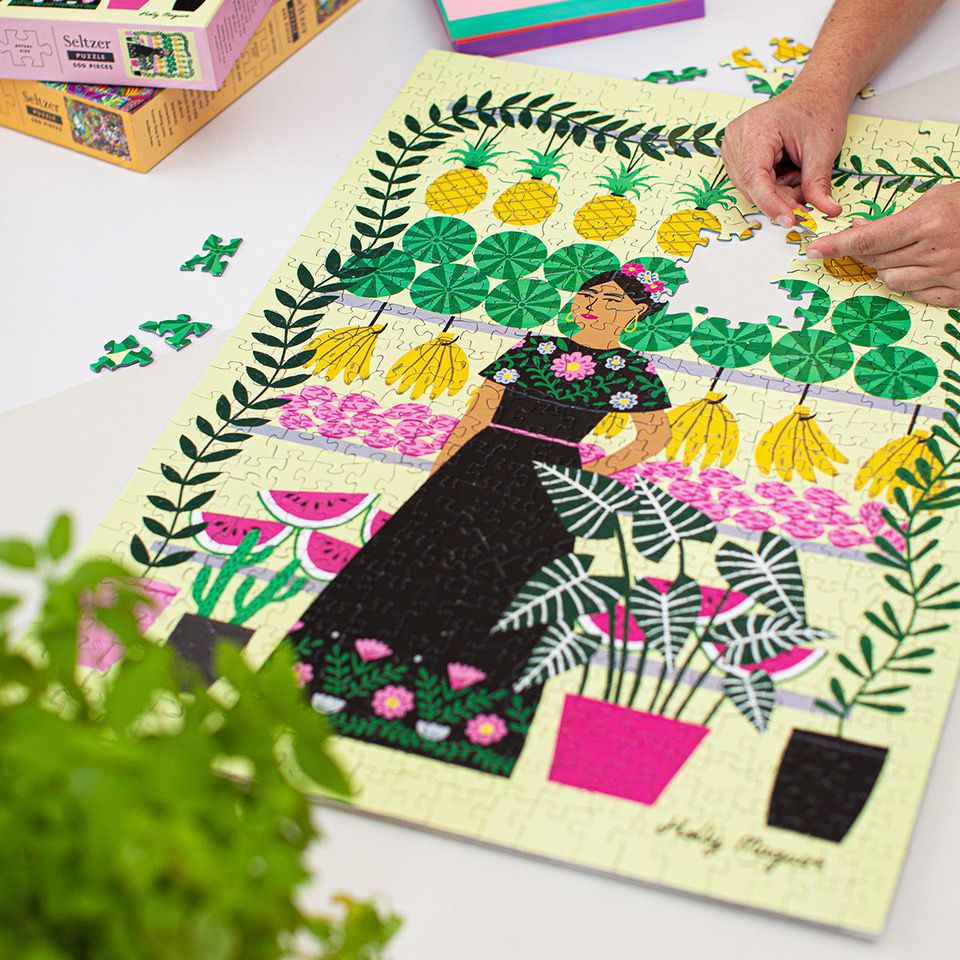 "I'm based in Bristol, UK. It's a wonderful place to be an artist as there is creativity and inspiration everywhere. I currently work at home for a few days a week and in a studio for the rest. I feel very lucky to be part of a studio filled with lovely and inspiring artists!"

"I've had plenty of challenges along the way. Illustration can be a tricky career and a bit of a roller coaster to navigate. Initially my main challenges were getting myself out there and getting enough work. This time certainly taught me a lot and made me more determined & patient. I think with any small business you need to be able to endure disappointments and bumps in the road. If you keep working hard and getting yourself out there chances are it will get easier."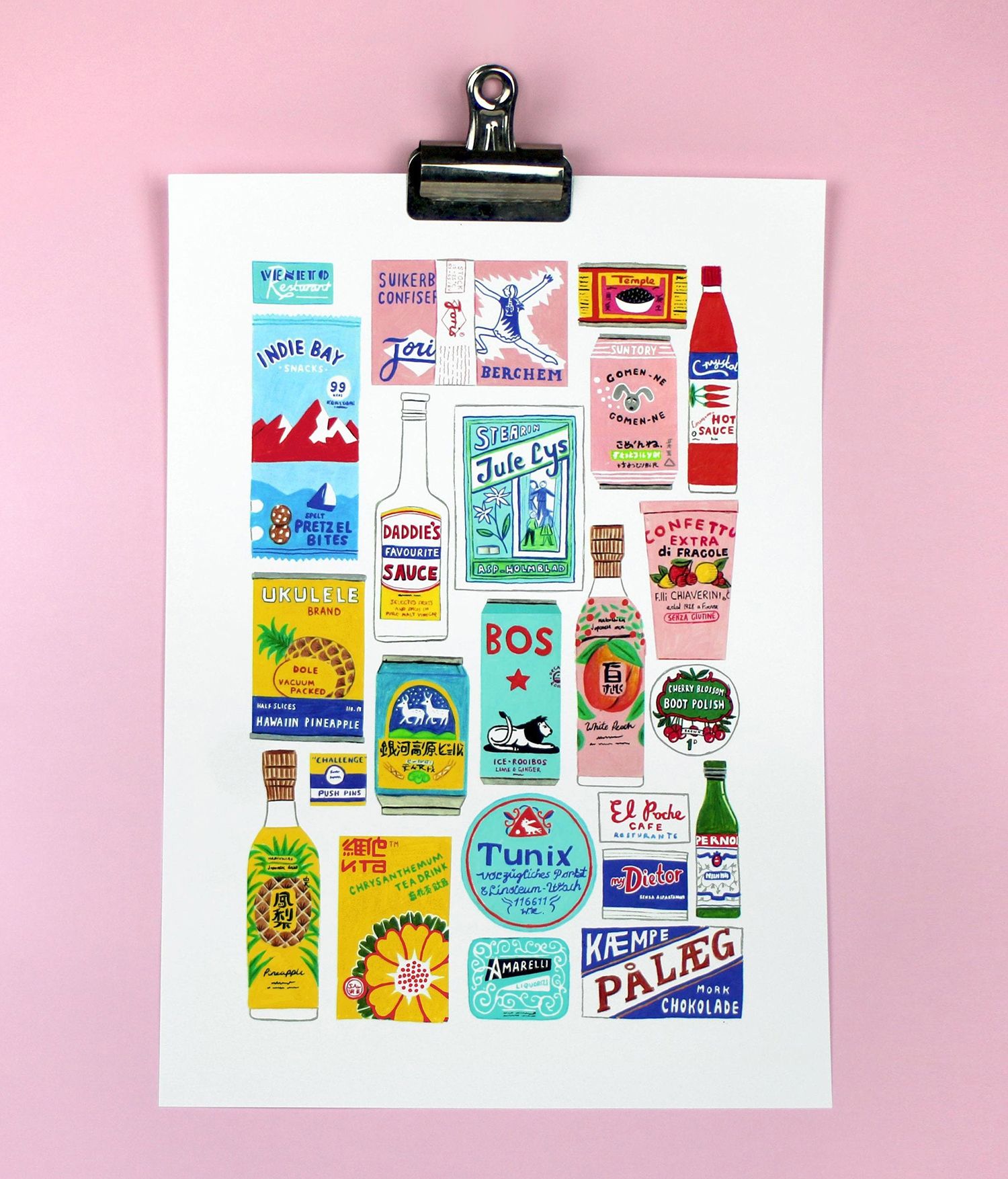 "Sustainability is really important to me and I want my brand to produce as little waste as possible. The steps I have made include using compatible cello bags for my art prints and printing my promotional goods on recycled cards. I also only use paper that is FSC certified. I am very thoughtful about the brands I work with and what impact they have on our planet. I actively try to work with ethical & eco brands as much as possible and this is becoming more and more of a priority."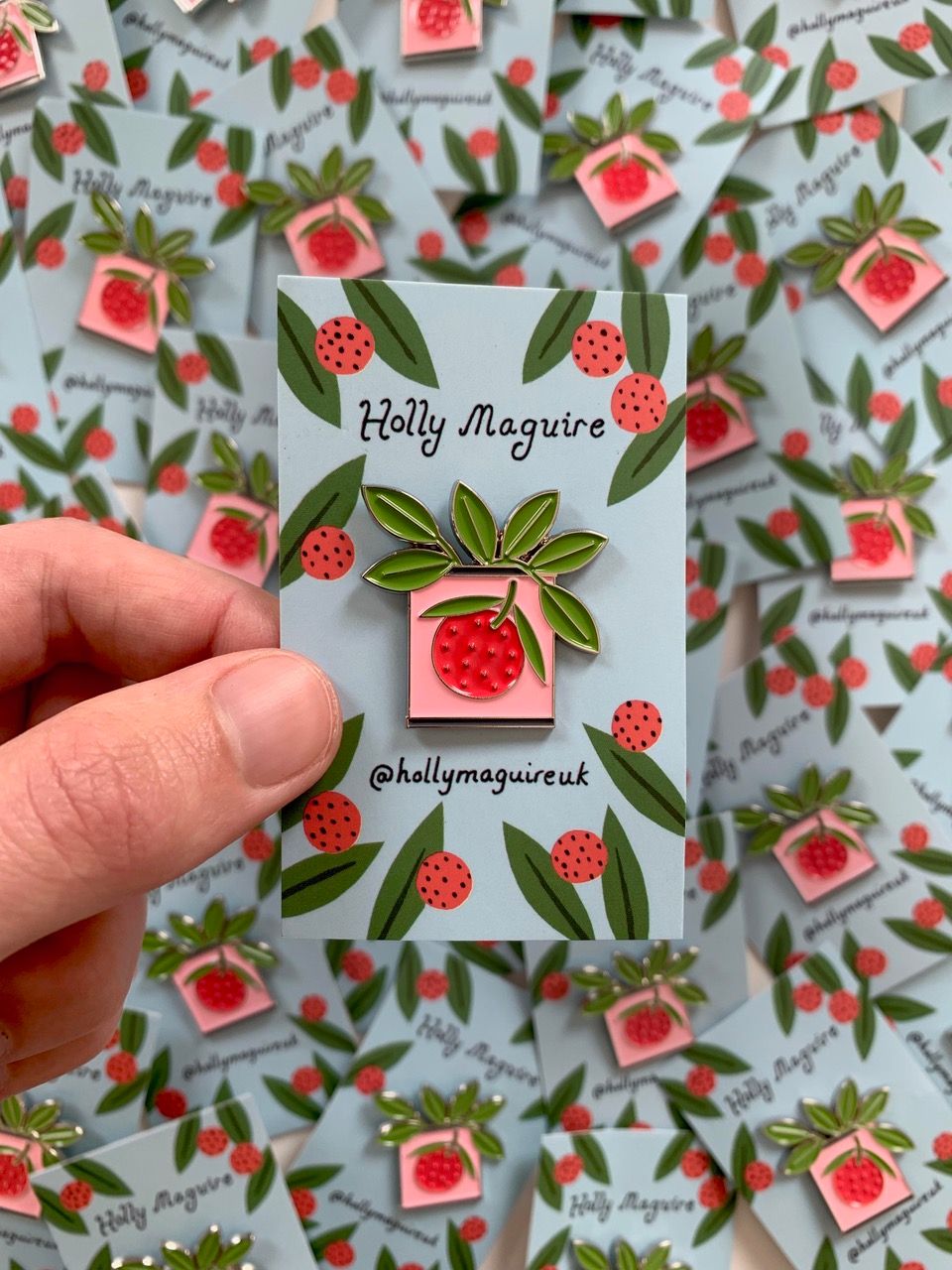 "It's a great way to stand out and give my customers a little extra surprise when they open their orders. I think it helps my work be to be memorable and give people more of an experience. Small businesses should create personal touches to give us a little advantage compared to big corporate brands that aren't always so thoughtful."

"I have a couple of tissue designs as well as stickers. I think wrapping my art prints in custom tissue makes them more special and exciting for my customers to open. I use the stickers on the envelopes of my orders. I love it when I order something and it arrives looking like a fun parcel to open so I wanted to give that experience to my customers too!"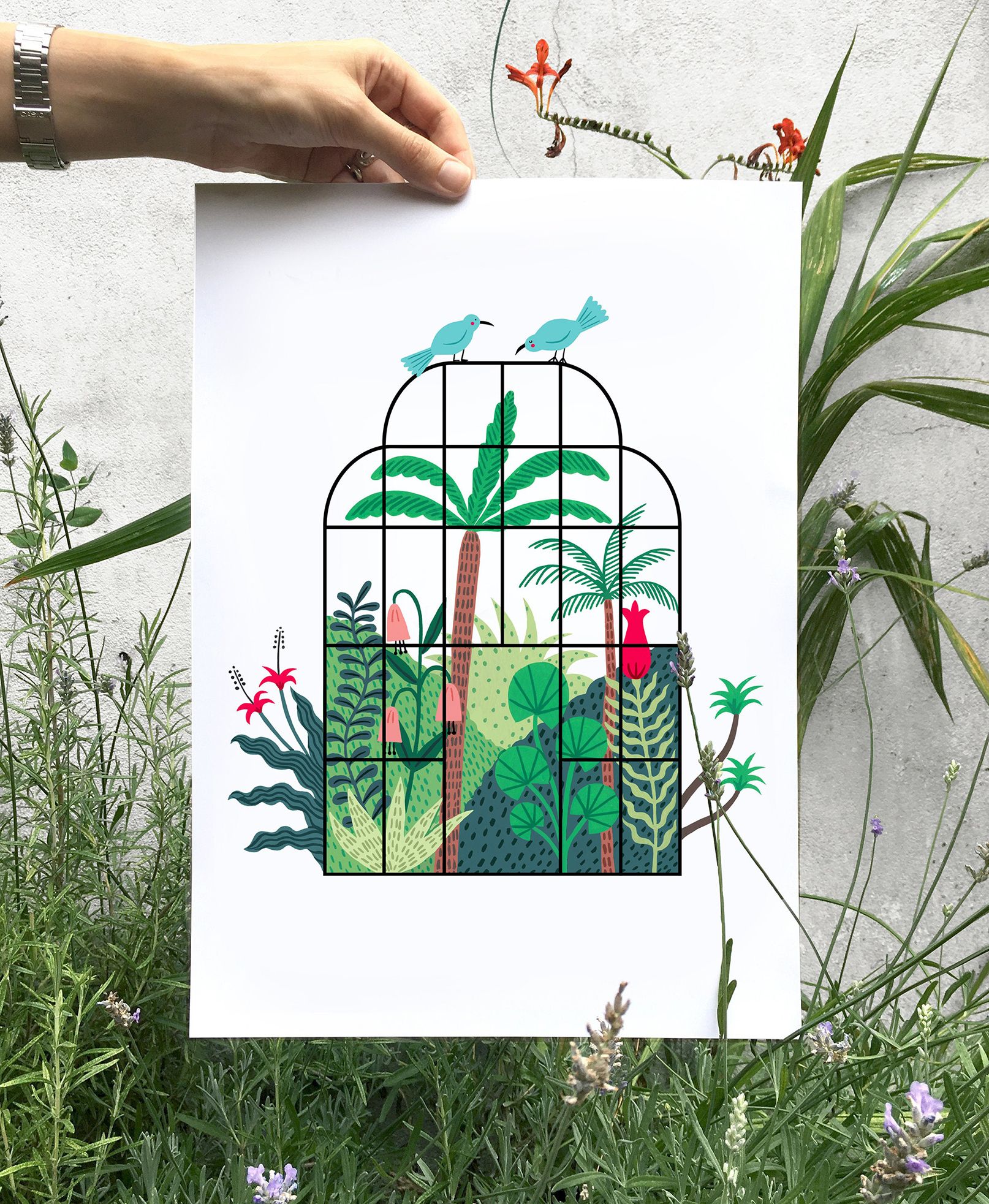 "I found [the design process] really easy and straightforward. The templates and info about how to get started with designing a product from noissue are really clear which left me more time to focus on the creative side of things!"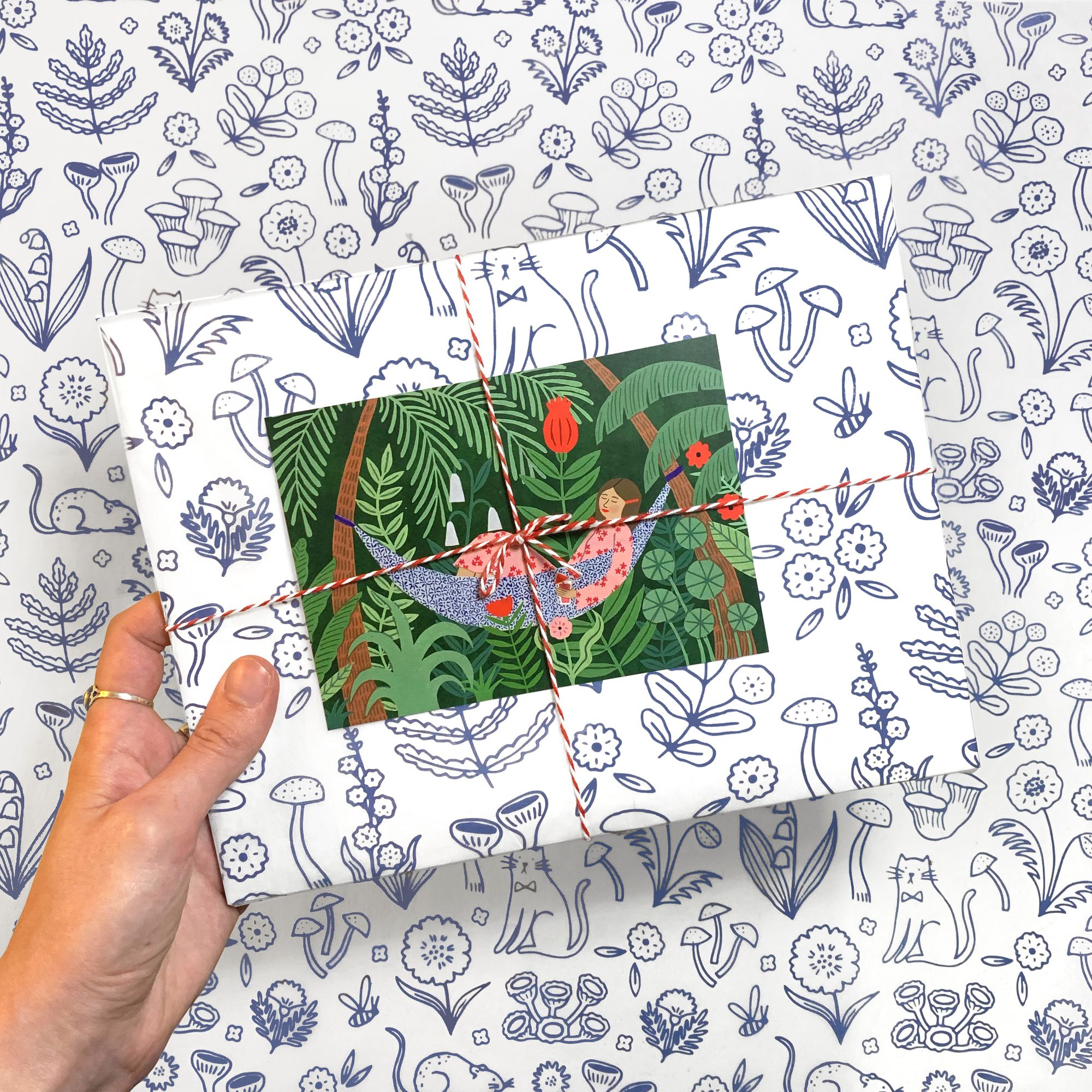 "Sustainability and being as zero waste as possible is really important to me for both my personal life and my brand so noissue was the prefect fit. Noissue's products are all eco-friendly and it feels great to send my orders knowing that they won't be causing any damage to the environment and that every part of it can be composted or recycled."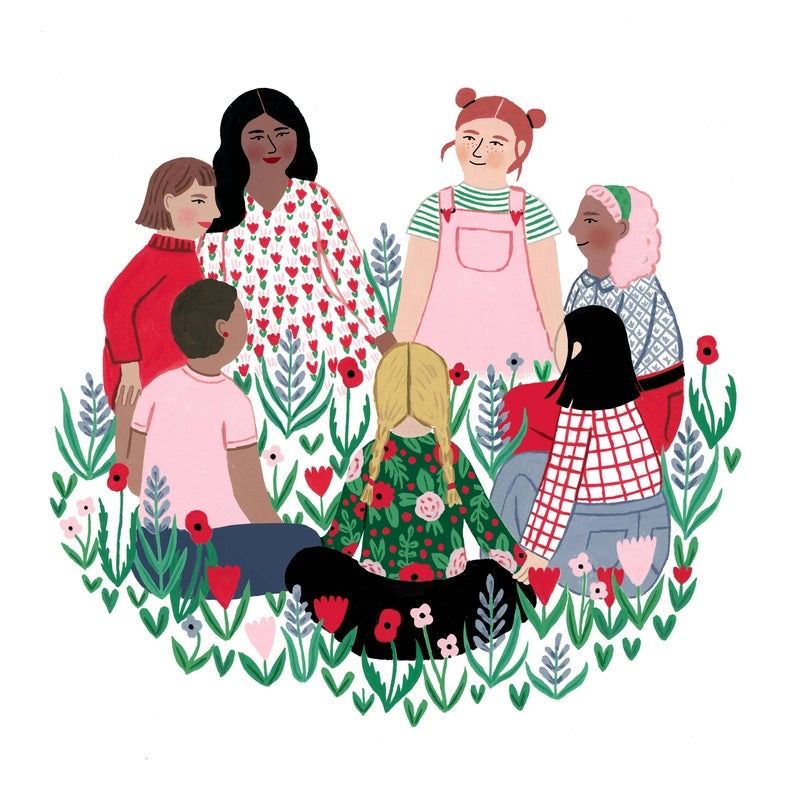 "I've loved working with noissue for my products and regularly recommend them to friends. Thank you noissue for setting a great example as an eco-friendly business!"