Rockets of Awesome is a direct-to-consumer kids apparel brand, designing and selling over-the-top awesome clothes for real life with kids. We had a conversation with Scott Turner, Chief Customer Officer, to hear how Rockets of Awesome is harnessing technology, data, brand, personalization, and exceptional merchandise to reinvent the way parents shop for kids.
Tell us a bit about yourself, and your responsibilities as a Chief Customer Officer for Rockets of Awesome.
My role oversees all customer touchpoints including marketing, creative, product (site), customer service, operations, and logistics. Due to the interconnected nature of marketing, site, and customer experience, the industry is seeing an increasing trend in CCO or CRO roles for digital first brands. I'm humbled to be a part of an amazing team and one of the leading kids brands pushing the boundaries in children's apparel. We've had a record year across all of our core metrics as parents shift more purchases online in light of this year's events. Our algorithm powered, risk-free seasonal box provides the perfect solution for busy parents. Many parents are interested in having their kids try on and purchase clothes from the comfort of their own home. While we had to make some quick changes to our physical retail strategy and manage a lot of uncertainty during the first part of the year, the team has really rallied around this moment and it's been incredible to see firsthand.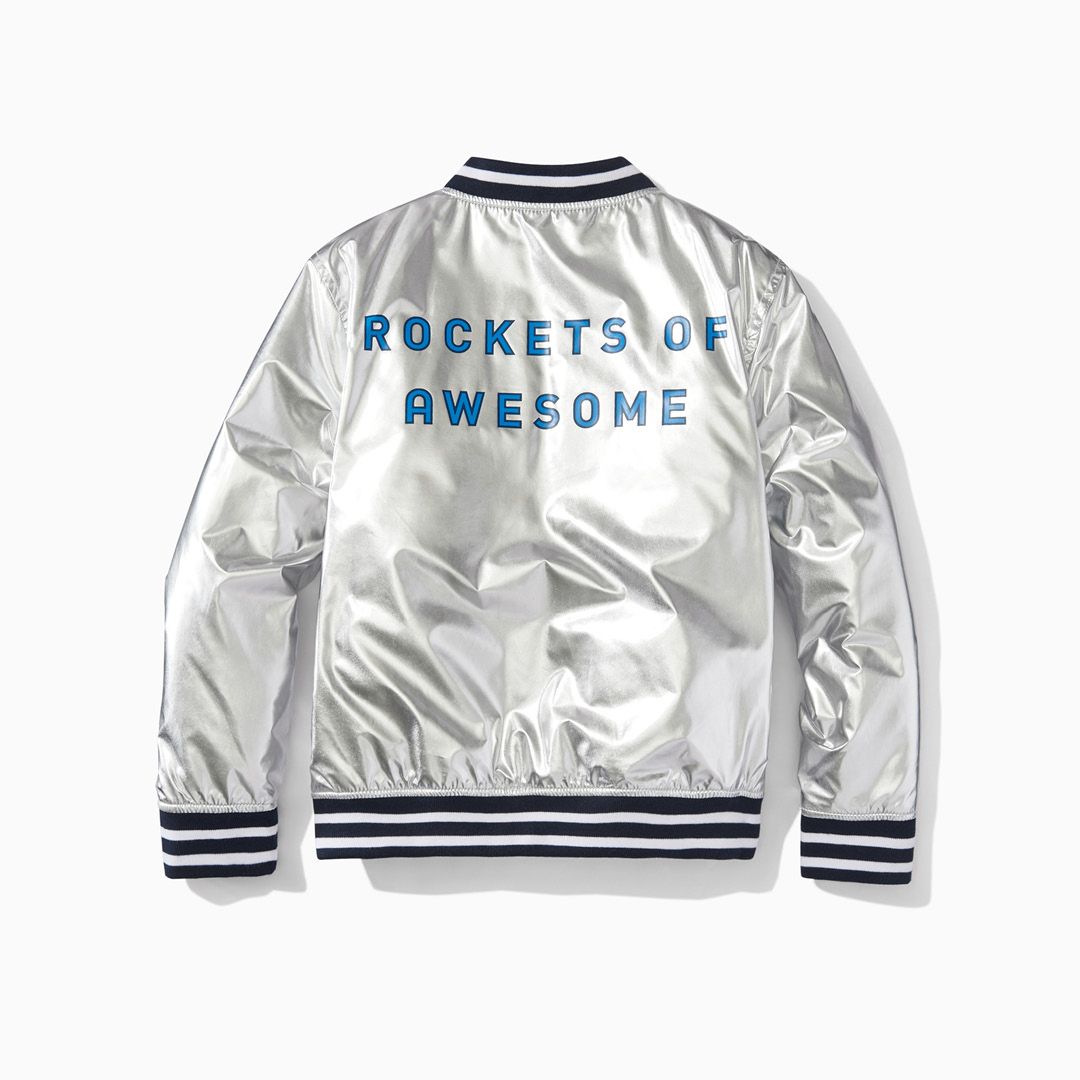 What's unique about Rockets of Awesome products compared to other brands in your industry? How do you communicate those differentiators to customers?
At Rockets, we're obsessed with providing really cool, stylish kids clothes that are not expensive yet also hold up in the wash and the daily demands of our amazing (mini) customers. Unlike most other kids subscription services, you don't receive a hodgepodge of clothing brands. Only the Rockets of Awesome brand is included in the box so the fit and quality is incredibly consistent which is critical as kids continually grow and size up. Our clothes are amazing and incredibly on trend, yet that is only half the equation. The experience of buying our clothes from the algorithm powered quiz to the box opening moment is incredibly unique. Customers complete a 13 question quiz about their child's preferences, sign up, then have the ability to swap out items before it ships. We call this swap feature "the peek" and it has been humbling to see other large subscription services mimic this feature we helped pioneer. We've always taken great pride in our packaging and how it brings surprise and delight and evokes an at home fashion show moment for kids. Our ombre blue box and mylar foil wrap have become an iconic delivery statement for our customers. And at the end of the whole experience, sending back items is as easy as using the prepaid shipping label in the box. If customers keep everything they receive a "Keep All Discount" (we pass along the significant cost savings in avoiding return shipping and logistics costs to our customer). The large majority of our customers keep everything in their box.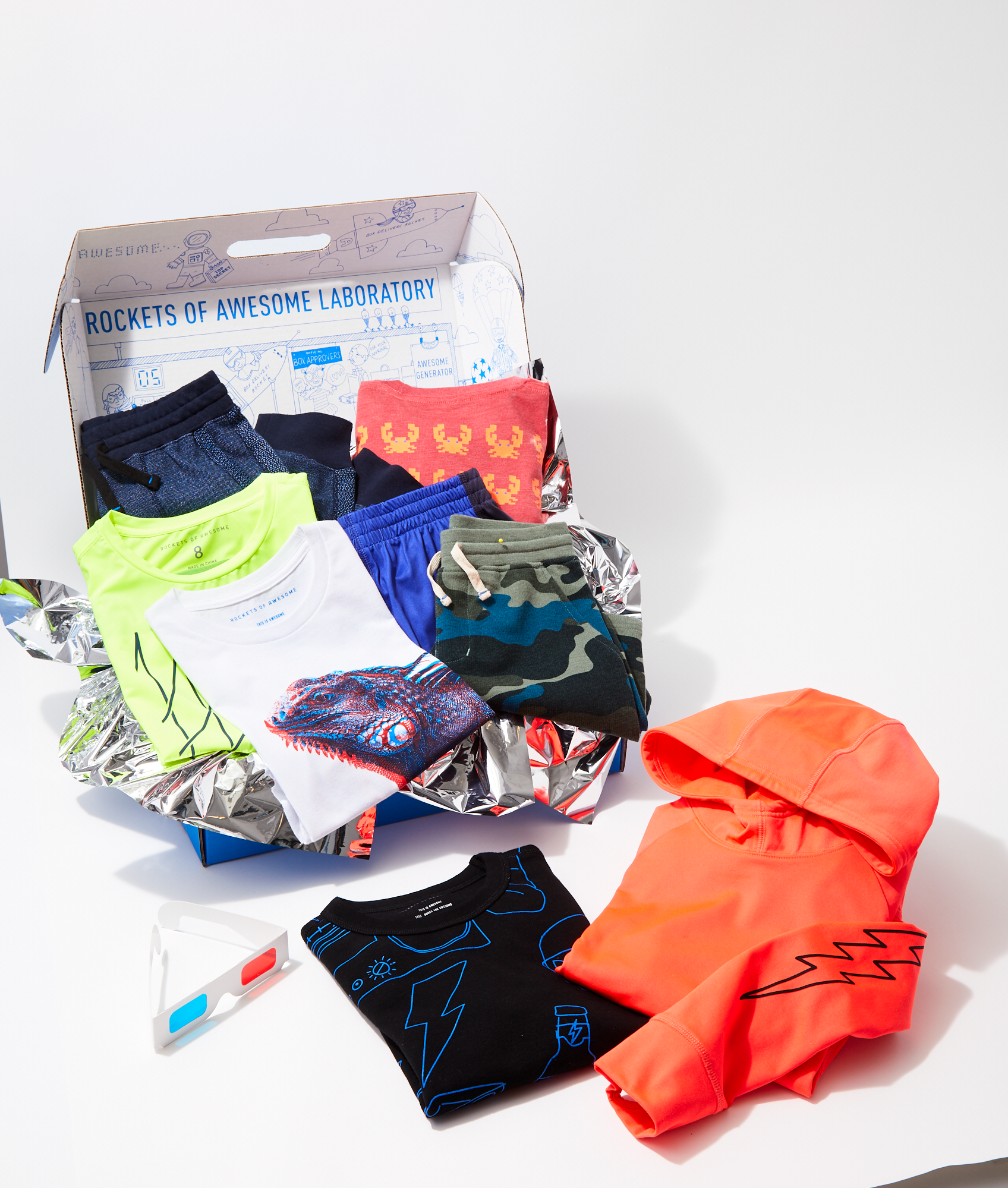 As far as communicating all of these differentiators to customers, we believe the power lies in the details and taking a very data driven approach to our marketing strategy. What resonates with one customer likely does not resonate with all. It's no secret that personalization is paramount in this next chapter of performance marketing. We execute a variety of marketing messages and strategies in any given season and let the results speak for itself. I would clarify that it is very important to tie campaigns and the customer experience together with a cohesive creative and brand strategy so the customer always feels like they are interacting with a strong and dimensionalized brand. But what we say specifically at different points in the customer journey can be highly personalized. In paid media for example, we've shifted away from trying to painstakingly perfect a handful of Instagram ads for the season and instead have a much broader, iterative strategy where we test a larger amount of creative across channels. Marketing will always be both art and a science but is shifting more towards the science side of the spectrum within the DTC space.
How does Rockets of Awesome connect with both the purchasers (the parents!) and the actual customers (the kids!). How does this make your job as the CCO more challenging and rewarding?
We talk about this topic frequently at Rockets. Having this duality makes our brand and strategy rewarding yet challenging. We predominantly speak to parents and most of our focus is really about creating a brand that speaks to the modern consumer. Our mission statement is to "simplify and celebrate real life with kids." What this really translates to is being real about what it means to be a parent - meltdowns and all. We are constantly thinking about how we can create moments that recognize parents as the true heroes they are - both in the eyes of their children and also in the eyes of the parents themselves. We love it when they feel like they win. That feeling typically comes down to helping them save time and money while not sacrificing quality.
A lot of our touch points with kids come into play in the unboxing moment and with the clothes themselves. There are hundreds of tiny touch points but one I personally love is how we've included different personalized messages on our (itch free) tags for each size of clothing.
What are some of the actions Rockets of Awesome takes to ensure a fantastic customer experience, both online and offline?
Being a subscription first business, the level of expectations and volume of customers reaching out to us is double the volume of traditional a la carte online customers. Our customer experience is therefore twice as critical compared to a typical eCommerce brand. This year has really put our team to the test as we've exceeded revenue forecasts and also dealt with countless challenges with our third party logistics provider and shipping carrier delays. Ultimately, we try to be open and as empathetic as possible with customers when issues arise. It's also important to enable our teams to do whatever is in their power to put the customer first. With the DTC community so focused on customer growth and new customers, it's important not to lose sight of the fact that it's much more expensive to acquire a new customer than it is to keep an existing customer.
As we head into next year, we plan to invest more into SMS/text and easier ways for customers to manage their subscription. We've found most of our subscribers prefer to get alerts on upcoming boxes over text versus email. We've also been testing letting our subscribers vote on upcoming styles with full blown voting software that serves up renderings of apparel we are considering producing. When an item of clothing eventually gets designed we email customers letting them know and the reception has been phenomenal. We plan to invest more in this program and feel it's a perfect fit to engage and really make our seasonal base of subscribers feel like they are a part of Rockets versus just a brand they purchase from.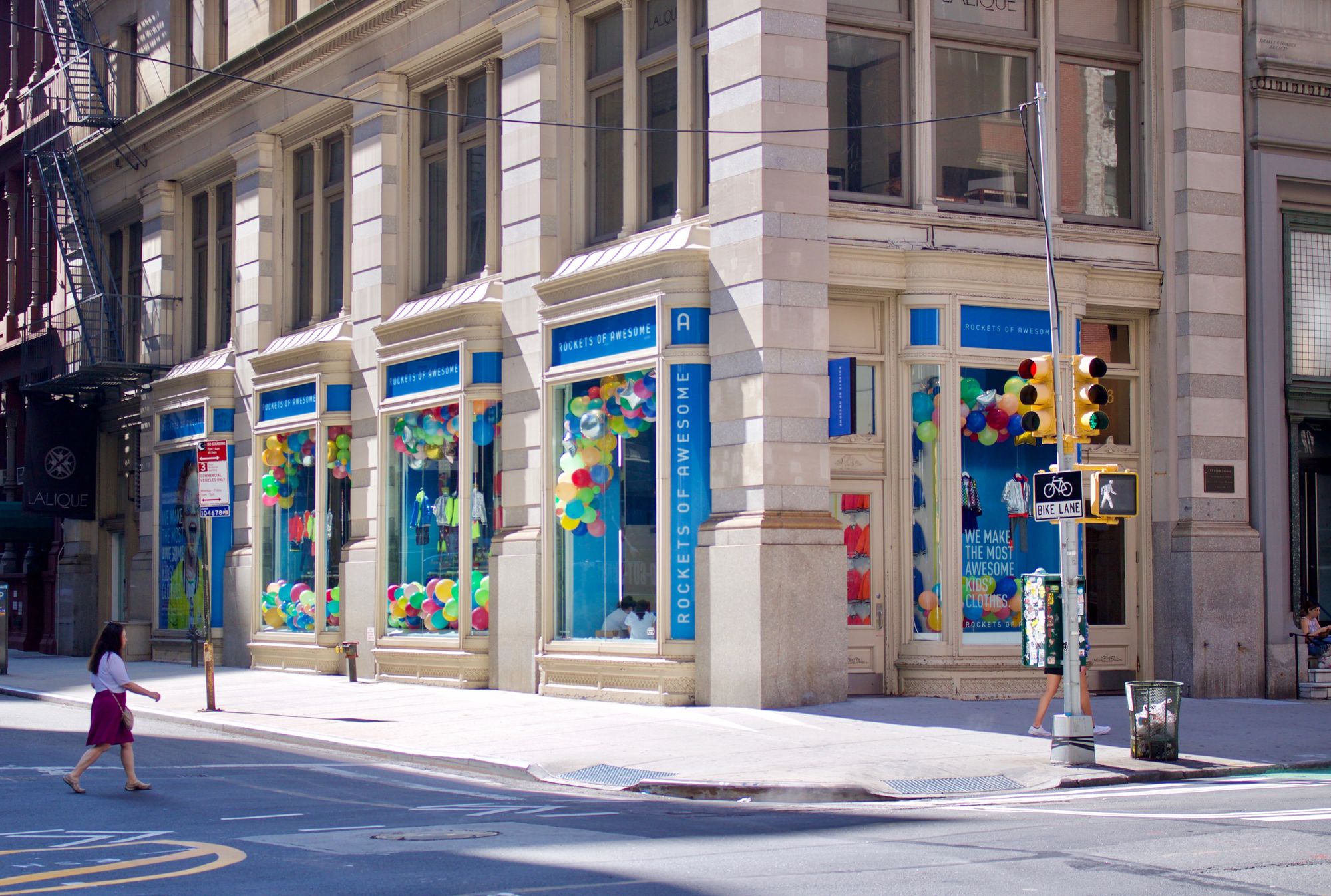 Could you tell us a bit about your new circular economy program and how this initiative came about?
I would love to! Towards the start of the pandemic, after things settled down and we realized parents were more interested in our subscription service than ever before, we came together and thought about how we could continue to fulfill our mission to simplify the lives of parents now more than ever. Many customers showed interest in an end to end solution of not just bringing new clothes into their home for their kids but also an easy way to responsibly dispose or donate outgrown clothes.
Rockets Reverse is a full service circular economy program that allows subscribers to send back kids clothes from any brand in exchange for credits to use in our online shop. We are the first kids clothing brand to launch a program of this kind. You are seeing a lot of brands adopting similar upcycling programs recently. We are definitely biased but feel uniquely proud of ours. A Rockets Reverse bag automatically comes in every shipment to subscribers at no additional cost. We're proud that the bag is a noissue 100% compostable mailer and are excited to extend environmentally conscious packaging into other areas of the business in the future. Sending back clothes is as easy as filling the bag and using our pre-paid label. Once it's received at our warehouse, we work with secondary clothing marketplaces to extend the life of the clothes. In the process, customers receive $2 in credit for every item they send back each season. The seasonal nature of a subscription, kids clothing, and circular economy are a perfect fit.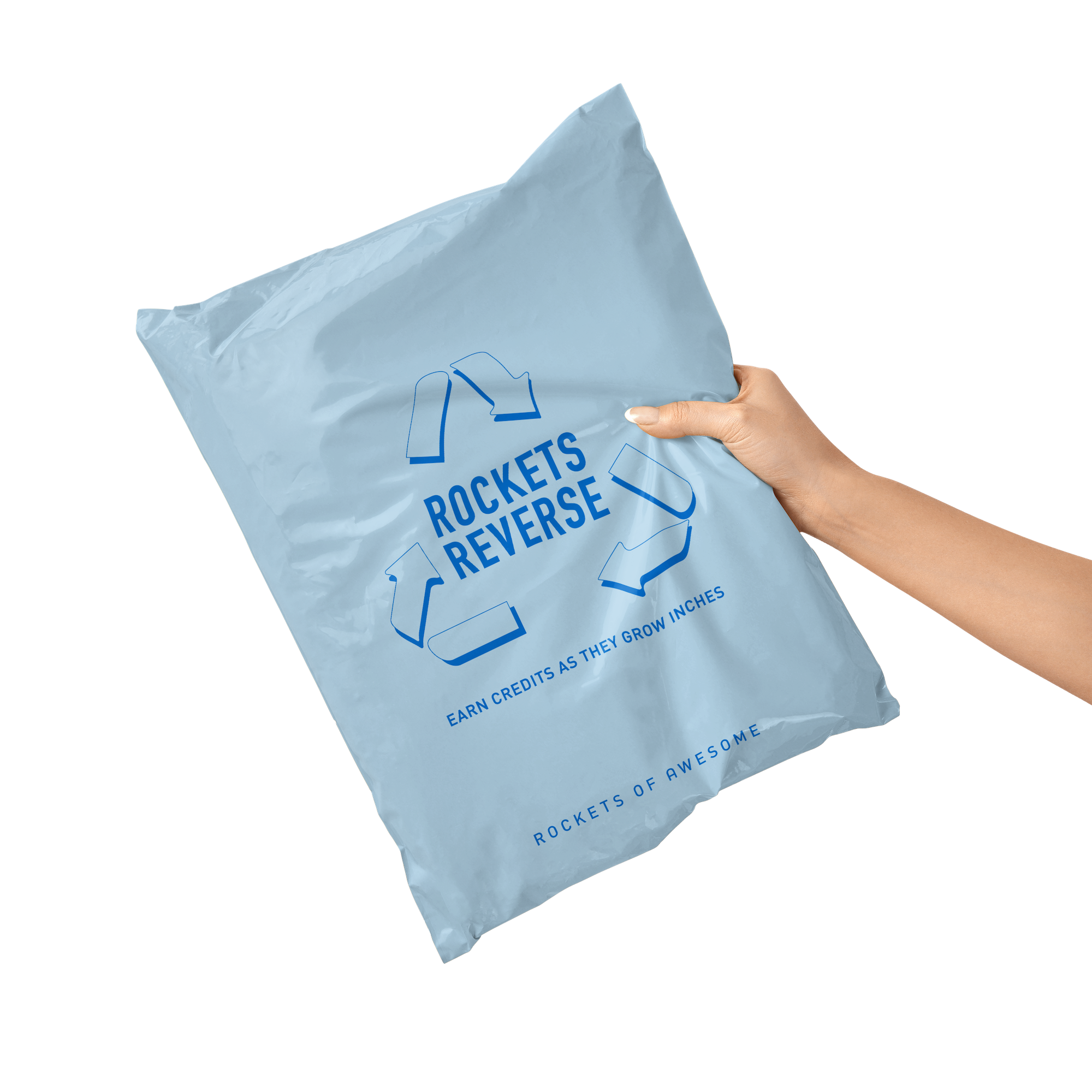 What are key sources of inspiration for you as an entrepreneurially minded e-commerce executive? Do you have a favorite resource or inspirational influence (ie a podcast, book, person)?
I love Steve Blank and Four Steps to Epiphany. It was the precursor and inspiration to the more often cited book, The Lean Startup by Eric Ries. Both are great and such fundamental reads when thinking about venture businesses and the Customer Development Model and finding product market fit. Their philosophies were built on the aftermath of the dotcom bubble and are great reminders of how to think about operating your business in sustainable ways in the face of so much venture funding in the market. It's also great inspiration for thinking about how to keep your teams nimble and focused on improving the product experience versus getting caught up in meetings, presentations, processes or other areas that tend to take up a lot of time at larger companies or corporations.
As far as podcasts, I always love How I Built This but also wish there was a version out there that interviewed lesser known entrepreneurs who are in the midst of building unproven businesses. I find those 'in the moment' stories so fascinating and feel entrepreneurs could learn even more from that style of podcast versus a more revisionist history approach.
Lastly, I would say meditation has had a tremendous impact on my life. I've practiced daily for the past 7 years of my life and think the trend will continue to grow stronger in venture and business. It really helps your level of focus and, depending on the type of meditation, also keeps you incredibly balanced in focusing on - as Tony Robbins would say - the Art of Fulfillment not just the Art of Achievement.
What is one piece of advice you would pass along to small designers or apparel brands who are just getting started? How do they find a point of difference and get noticed in a populated online market?
Stay maniacally focused on building an incredible product that is truly differentiated in the market - and make sure you are getting tons of early customer feedback early. Depending on the complexity of your product, you should be focused on metrics like NPS and the actual product itself much more than metrics like top line revenue. Don't jump into a growth strategy too early. It's common knowledge now but important to remember you can no longer grow a brand on the back of Facebook or Instagram or other digital channels as easily as you could in 2010-2015. With such competition in the DTC space you really need to focus on ensuring your product is differentiated and have a prudent growth strategy in place. There is so much information and content in our world today, there are much fewer 'silver bullets' out there that can grow a brand to $50mm+ in 1-2 years. The best brands will be built on persistent focus, steadfast growth and those playing the long game.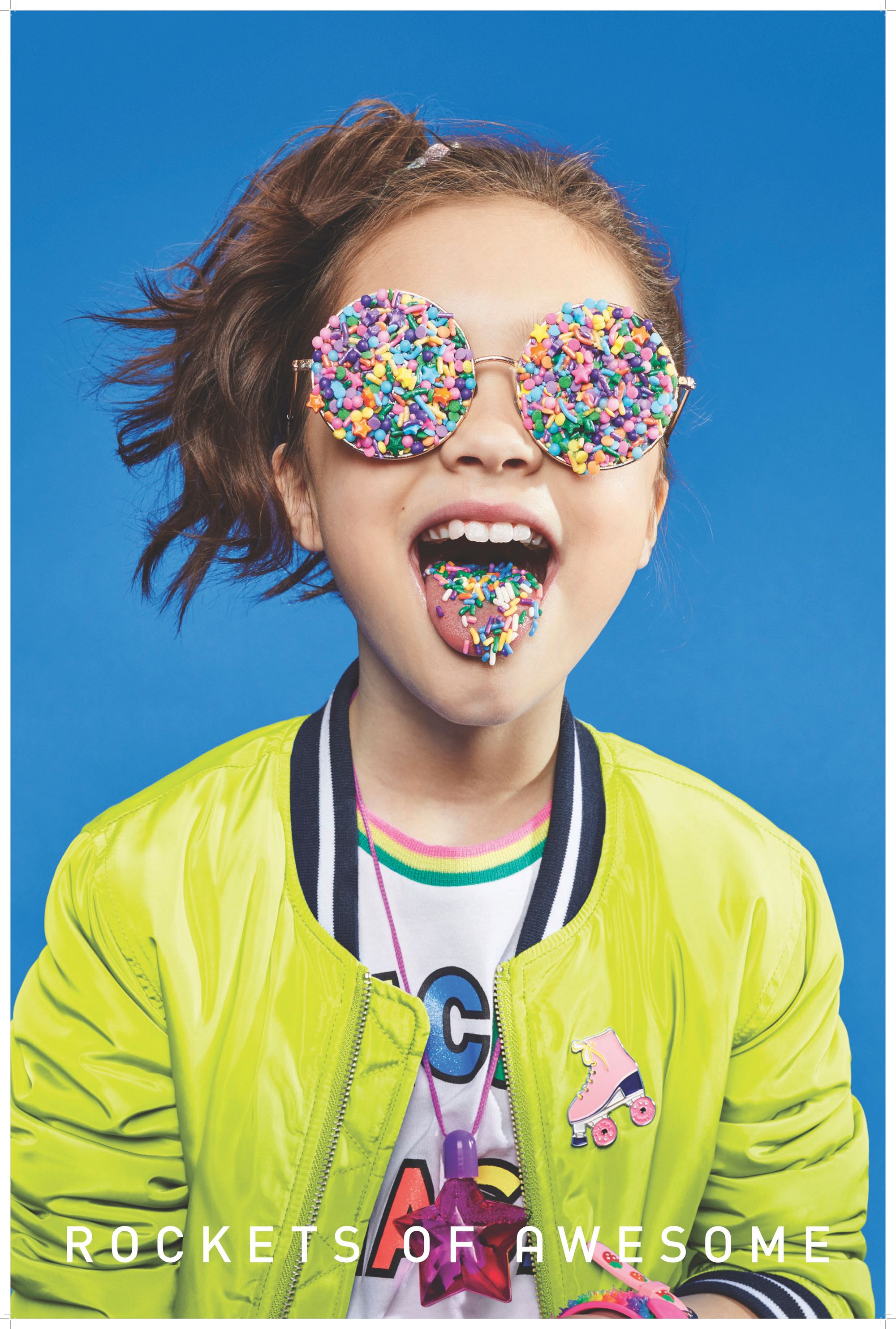 ---
More about Scott: Scott Turner is the Chief Customer Officer at Rockets of Awesome. Prior to Rockets of Awesome, Scott was a pre-launch employee of Jet.com where he led a variety of strategy and eCommerce P&L roles helping build Jet from a 50 person startup to over 2,000. Following the acquisition by Walmart, Scott took part in the integration of the Walmart.com and Jet retail teams. Scott started his career at Goldman Sachs and lives with his family in Cobble Hill, Brooklyn.