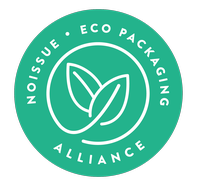 Enamel pins, or what others call lapel pins, are all the rage these days. Made of die-struck iron metal that was processed with heat and polished to perfection, these pins can come in so many shapes and sizes -- and design too, of course. Whether you want to wear one to indicate being part of a special organization, an important affiliation, or just for aesthetics, enamel pins are one way of proudly showcasing something you believe in or love.
Ella, a 24-year old designer, used to collect enamel pins. Until one day, she decided to make her own. Now, she owns Quinn's Pins, a brand after her last name and the love of collecting and creating enamel pins (and now other stationeries too!) Here we get to know how the brand came about and what inspirations Ella has to keep on.
"Hi! I'm Ella, a 24-year-old Designer and Illustrator from Kent, running my online store – Quinn's Pins! I started Quinn's Pins in late 2018 as a little creative experiment whilst I was working in Retail. I'd just finished studying Media at College and felt lost on where to go next. I knew I wanted to go into design, but the 9-5 life never appealed to me, so it was very hard for me to find a full-time job where I'd be truly happy."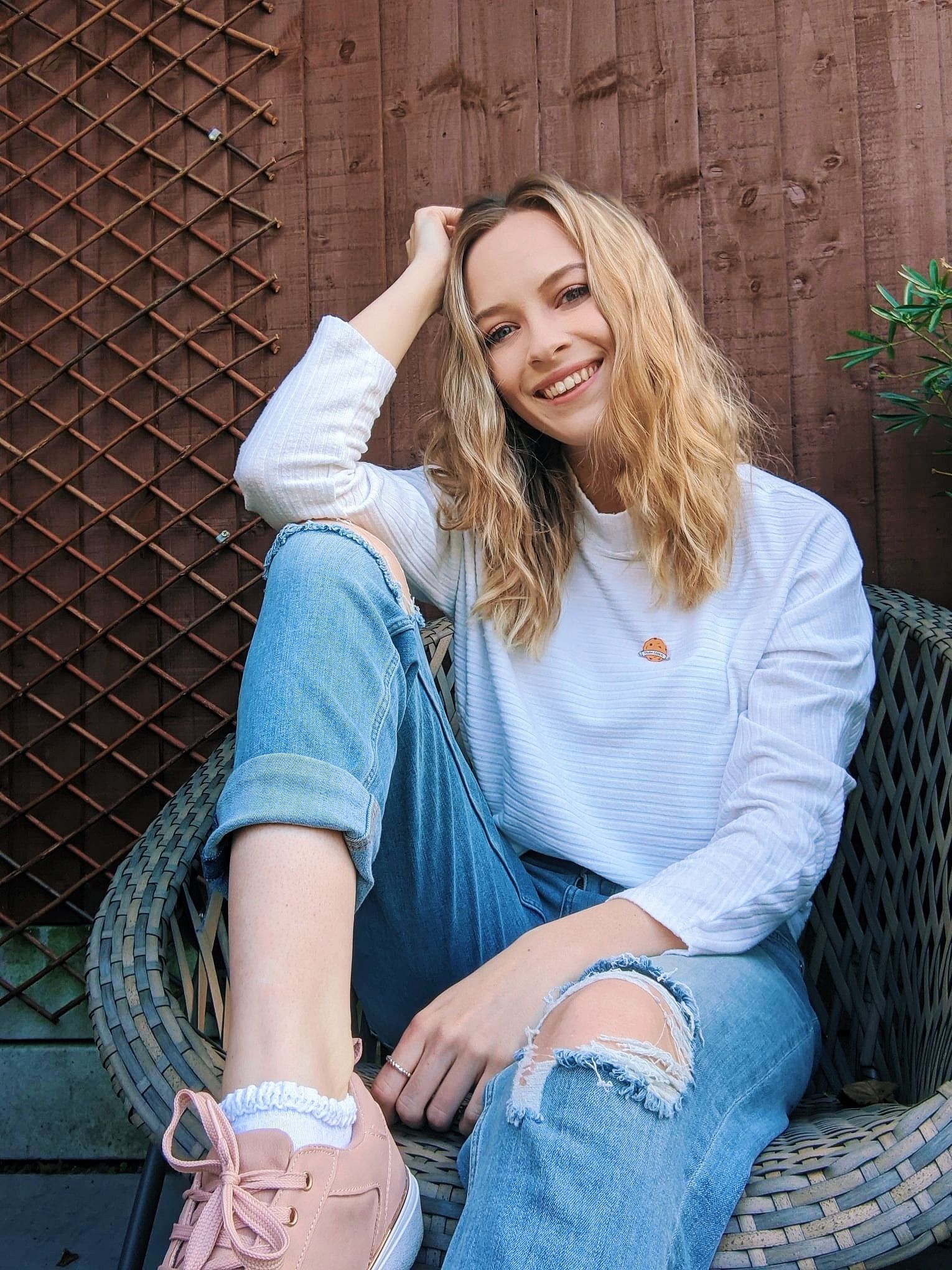 Ella is an enamel pin enthusiast and collected many pieces. Because of her love for these pins, she thought of creating her own.
"I used to collect Enamel Pins to wear on my apron at work. I found a little obsession with buying new pins and decided to try designing one of my own – after a lot of research and a brave investment. I made my first Pin design available to the world - that's how Quinn's Pins initially started (with Quinn being my last name, I couldn't use the rhyme as my business name!) After a lot of trial and error, product launches, more investing, and dedication, I've been able to grow my shop into a full-time job and branch out into creating more products, such as more Pins, Notepads, Decals, Keyrings, Greetings Cards, etc."
She envisions her brand growing and continuing to inspire more individuals with the art that she produces.
"I would love to be able to keep designing more products and watch my shop grow. The thought of being able to hire people to work with me on Quinn's Pins and help to push the brand onto bigger things is definitely a goal of mine. Designing a product and seeing people wanting to have one of their own feels so rewarding, and I love seeing my products making people smile. So if I can do more of that on a bigger scale, that'd be amazing!"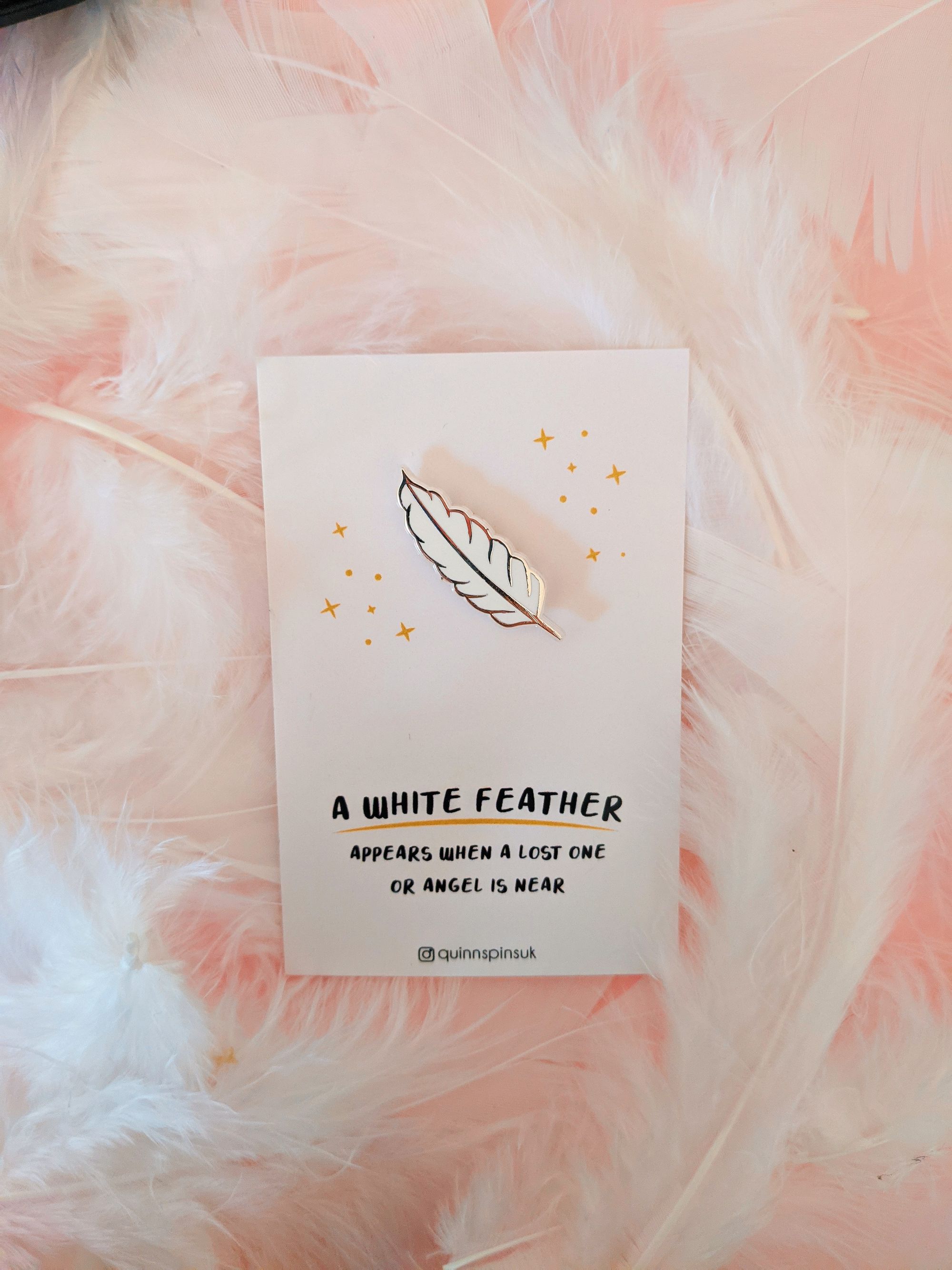 Artists are prone to compare themselves with others, and although Ella finds so much joy in what she does, there are days when she feels that she isn't good enough.
"Running a business is a lot of fun, but it's also very challenging. The past few years have been a rollercoaster ride! Some days are full of fun and feeling confident/happy with what I'm achieving. On other days, I can't get motivated, feel unorganized, and just don't feel good enough. It is a balancing act. It's so easy to compare yourself to other business owners. I'll think, 'oh why can't I draw like that' or 'they have more sales than me, how can I get there?' I try to just remember that the people I'm comparing myself to are also sat comparing themselves to someone else!
If you're looking at starting a business, my advice would be to remember that we're all on our paths at different stages, and we all have high and low days, you just might not see someone else's lows. So use the people around you as inspiration rather than comparison and keep working hard, then everything will fall into place as you learn and grow."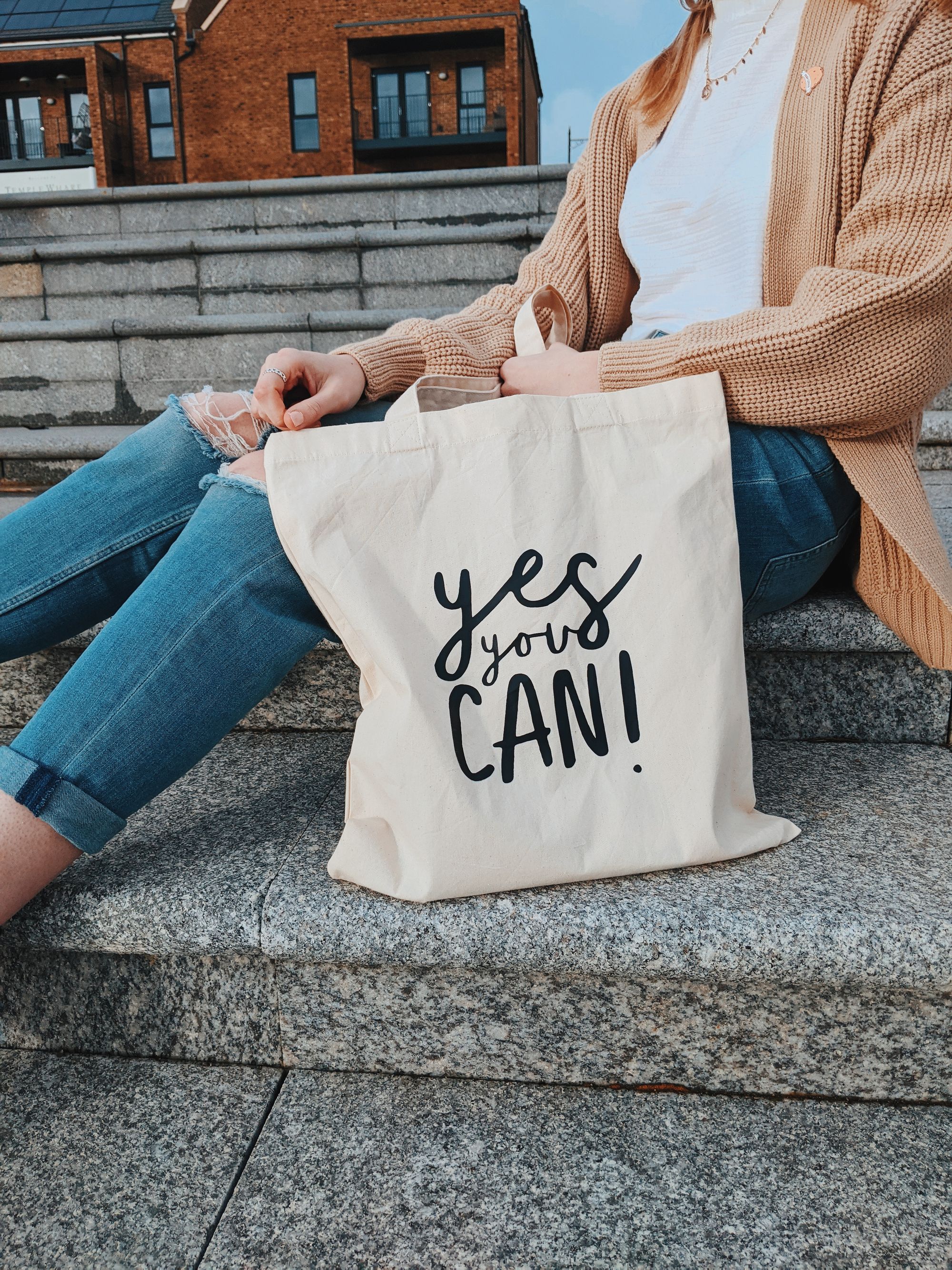 Ella is inspired by the things around her. Every time she has an idea, she updates an ongoing list on her phone so that she never loses it. She enjoys creating art that would uplift and hearten others.
"On the days I'm feeling most inspired, I'll spend time jotting down new ideas and designing potential new products. I like to create things that are motivational or relatable to others so that people can connect with them and feel encouraged! I get a lot of my inspiration from things around me, so I usually have a list ready on my phone that I can add to. I like to make puns out of things in my daily life, or if I hear or say a little quote I think could be cute on something, I'll start designing products around that."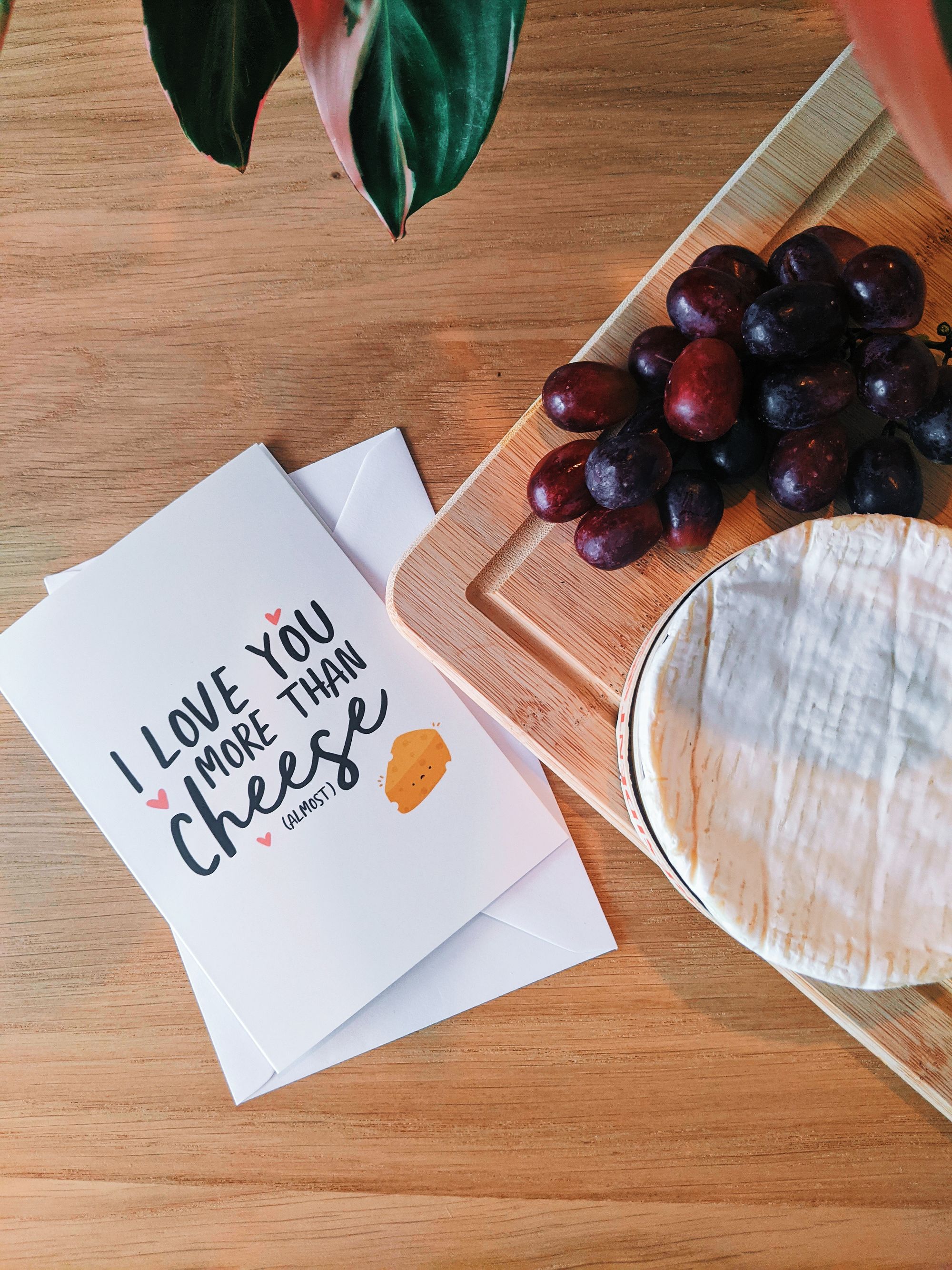 Knowing that her work encourages others keeps her moving forward. One customer story that she highlighted was when she sold a White Feather Enamel Pin.
"One of my favorite parts of my job is hearing feedback and stories from my customers. Seeing them using/wearing my products is just so encouraging. One product feedback that always hits home is my White Feather Enamel Pin. I designed it a couple of years ago when my nan sadly passed away as a little token to anyone who has lost a loved one. Hearing the stories from my customers about how it's provided a lot of comfort to them is just so lovely to hear. I'm glad I can create products that bring people comfort or make people smile/feel motivated – it's the best feeling."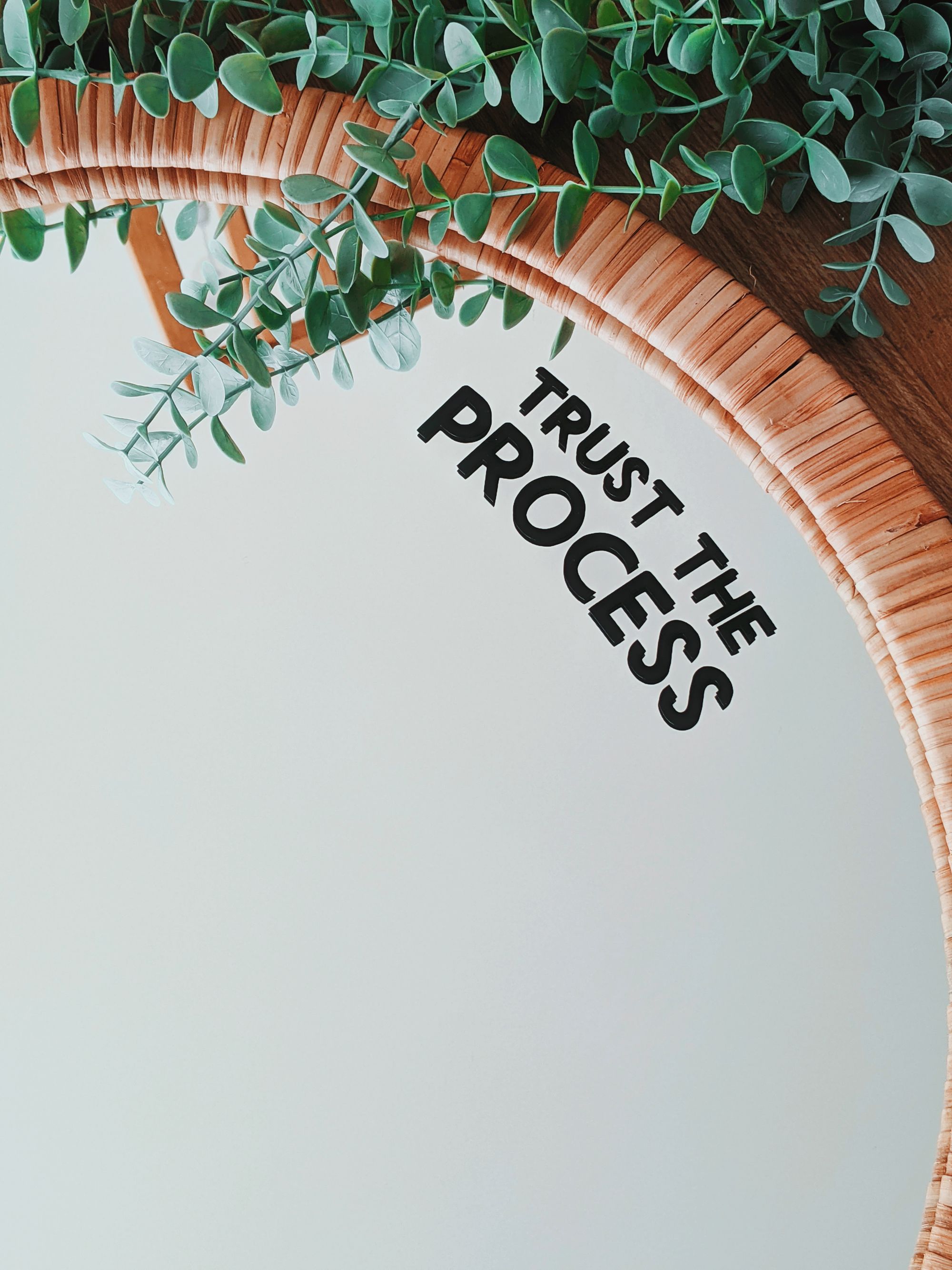 She's glad that she's able to share her products around the world. Owing to that, her goal this 2021 is to further take care of the planet by choosing sustainable options for her business.
"Sustainability is super important to me and my business. In fact, it's one of my goals in 2021. My business is lucky enough to deliver products around the world, so I want to ensure I'm doing my bit to help the environment. I use as much recyclable packaging as I can. Anything that isn't, are currently being transitioned to eco-friendly resources. I'm also thinking of getting some 'please recycle me!' stamps and stickers, they could be a super cute reminder!"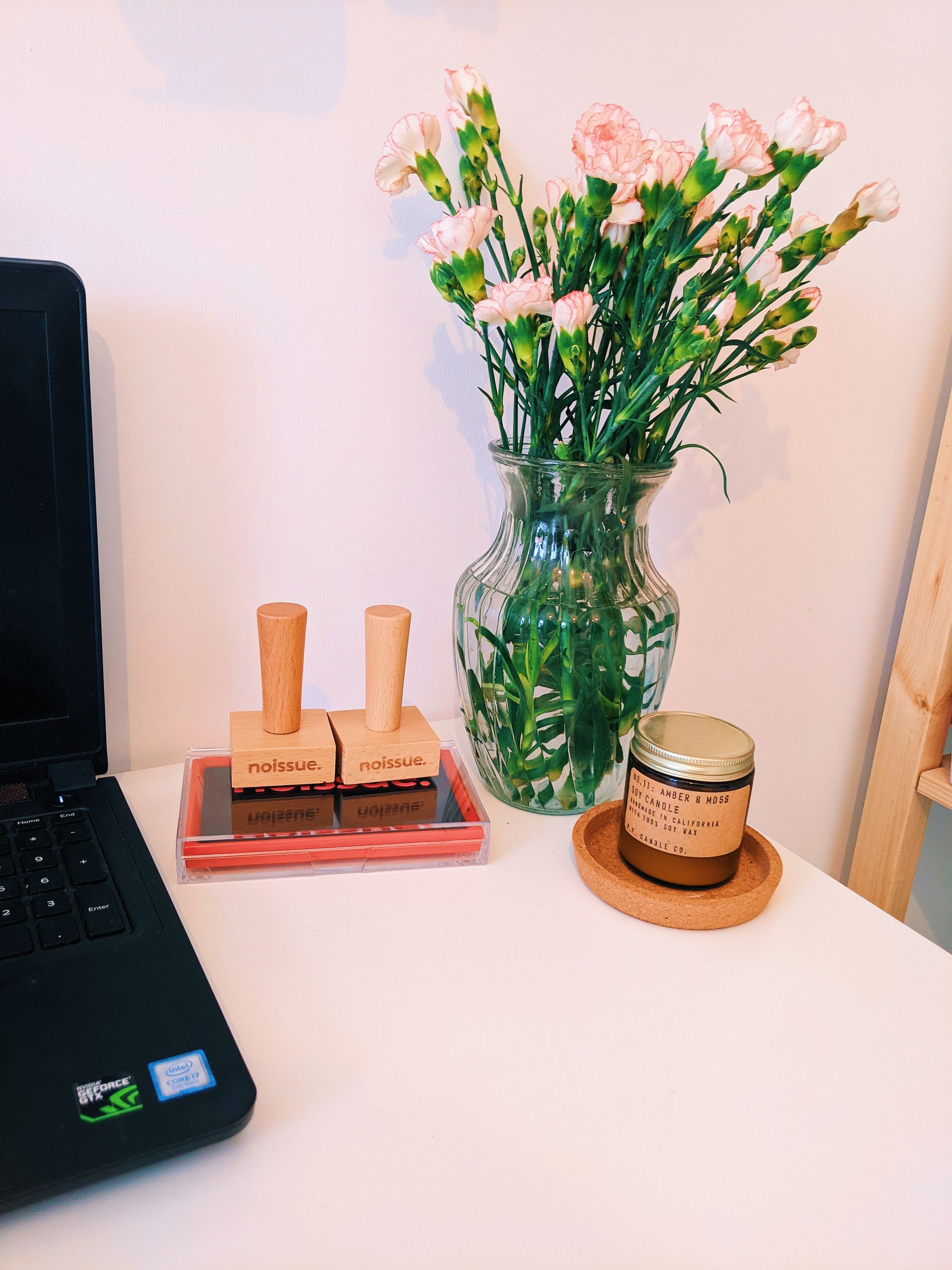 "Over the past couple of years, I've been continuously working to adapt and improve my packaging. I want each order to seem like my customers are opening a gift! I decided to order some stamps to help bring some personality to my packaging and make it rememberable. Seeing that noissue's stamps were eco-friendly, long-lasting, easy to design, and used soy-based inks, it was a no-brainer that I had to order from them."
Quinn's Pins fun fact:
"If my brand were a person, I can imagine we'd get on pretty well. I think they'd be a creative, bubbly person who loves a good chat- like me!"
---
Find more of Quinn's Pins here:
Website: www.quinnspins.com
Instagram: @quinnspinsuk
Like this story? Tell us yours! Share your brand story and love for your custom packaging and get a chance to be featured on the wrap! If you're a noissue customer and are interested, you can join the Eco Packaging Alliance by clicking here and emailing us your story at ecoalliance@noissue.co!