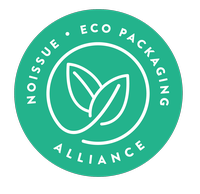 Nature is full of magic! Don't you agree? Think about it, when we stepped foot into this world, nature gave us all the fundamental things we needed, plus added a sprinkle of fall, a warm hug in the summer, and lots and lots of flower fields to get lost in. How beautiful it is to be alive and be surrounded by nature's enchantment!
Our Oregon-based artist and featured brand, Randi Reed, is inspired everyday by wildlife and landscapes. She creates beautiful illustrations of nature's best sceneries and adds a dash of magic and fantasy in every art piece.
Read on and take a peek inside the magical art world of Randi Reed:
"Hello, my name is Randi Reed and I am an artist based in Portland, OR. I draw inspiration from the beauty of nature as well as fantasy, myth, and folklore. I love molding the them together to create scenes with a little bit of magic. I run my own little art business where I sell prints, original work, notecards, notebooks, postcards, and stickers. As I continue to grow my business, I would also love to enter into the children's book illustration industry one day."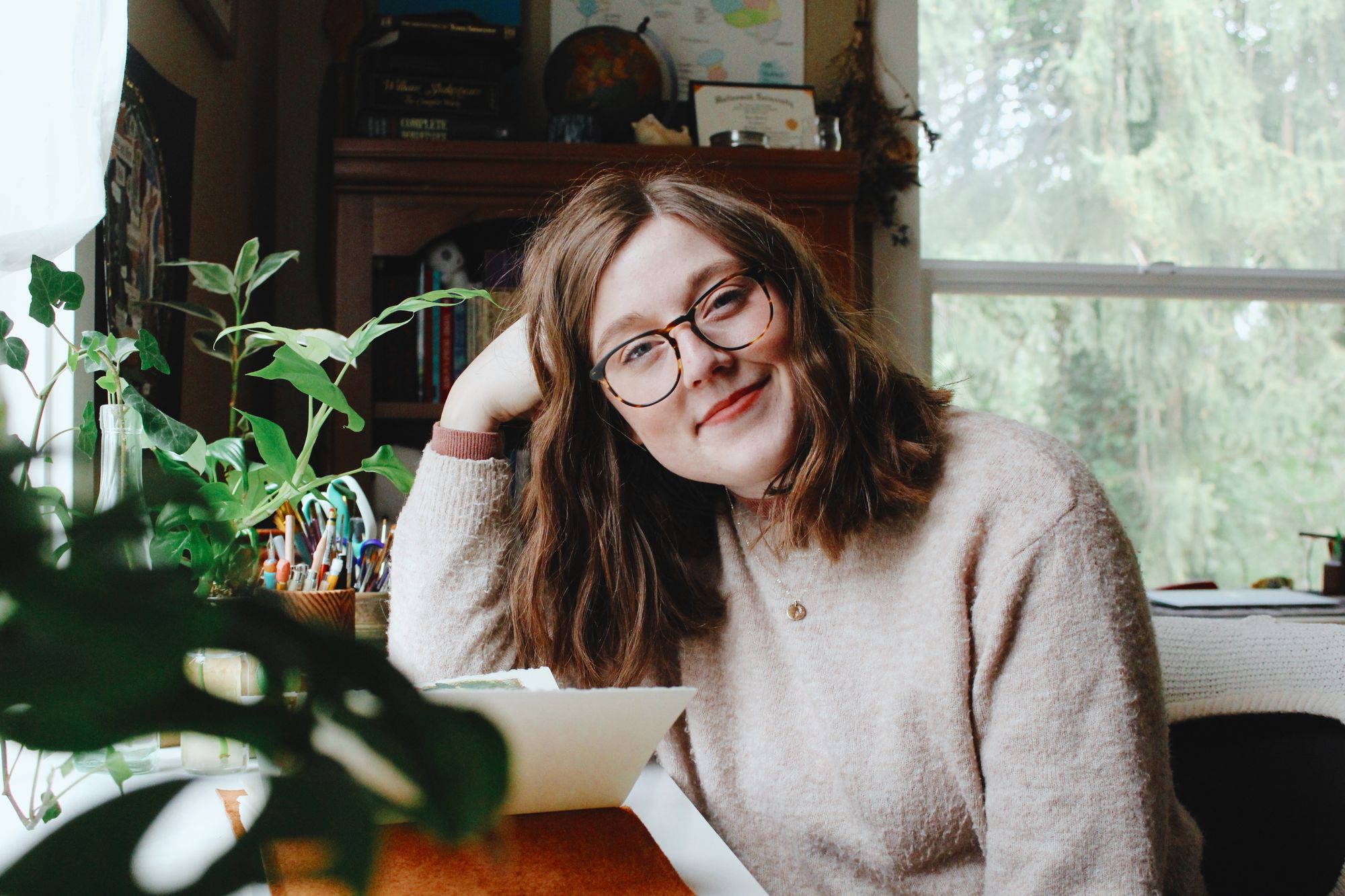 "I started my art business out of my love and passion for creating art and dreaming that that could one day be my full time profession. I first started out on Etsy, but I just recently created my own website and online shop so that I can do everything I do independently and host my own space for my art and brand."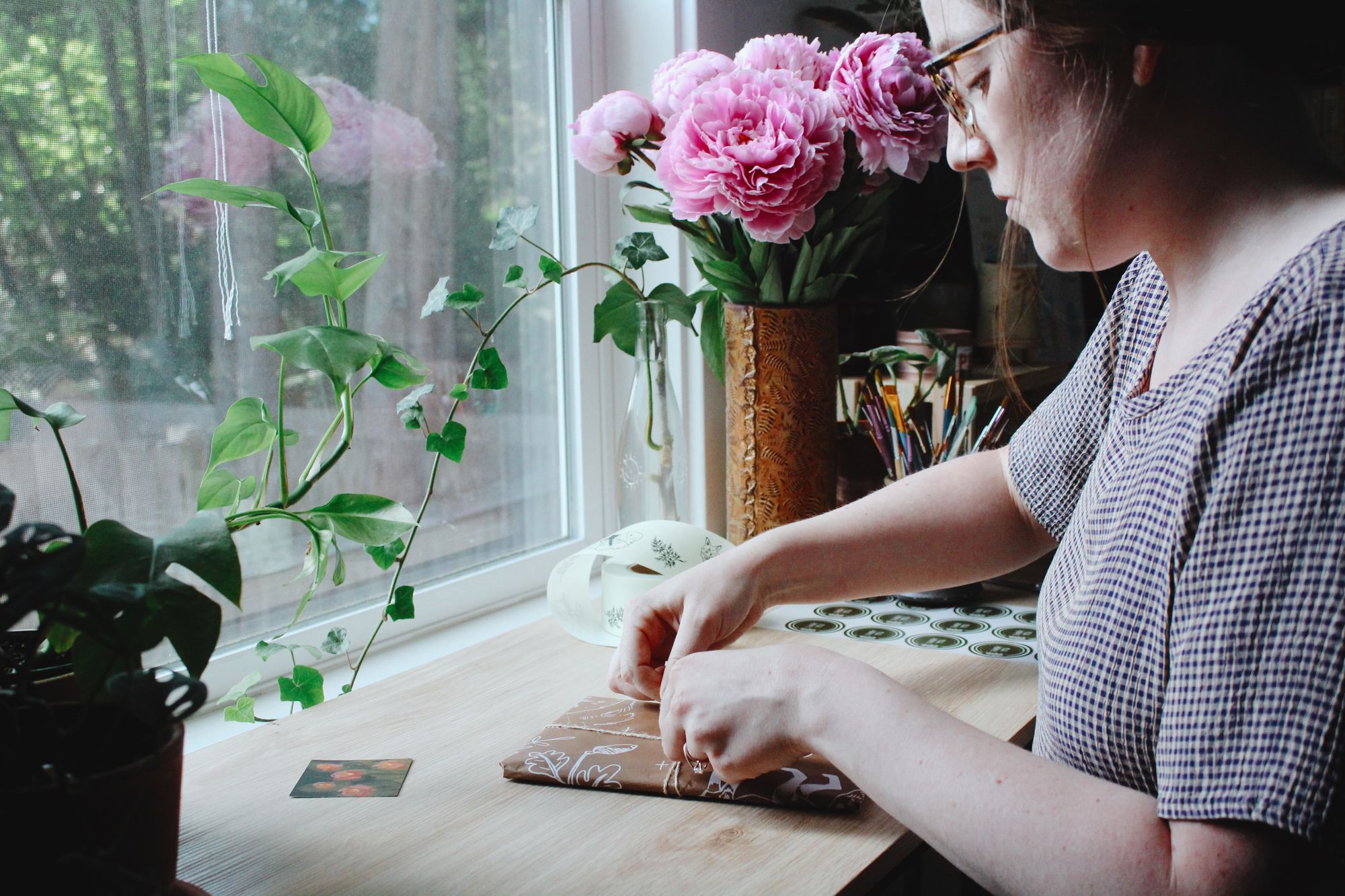 "Through my art business, I want to use my art and illustrations to bring back one's child-like love for nature and magic into whatever stage of life one is in, whether that be an art print for your wall, a notebook for your thoughts, or a notecard you send to a loved one. I think as we grow older, sometimes we lose touch with our imaginations and with our creative sides and so I think it so important to bring us back in touch with those sides of ourselves as well as be inspired by the grandeur of nature itself."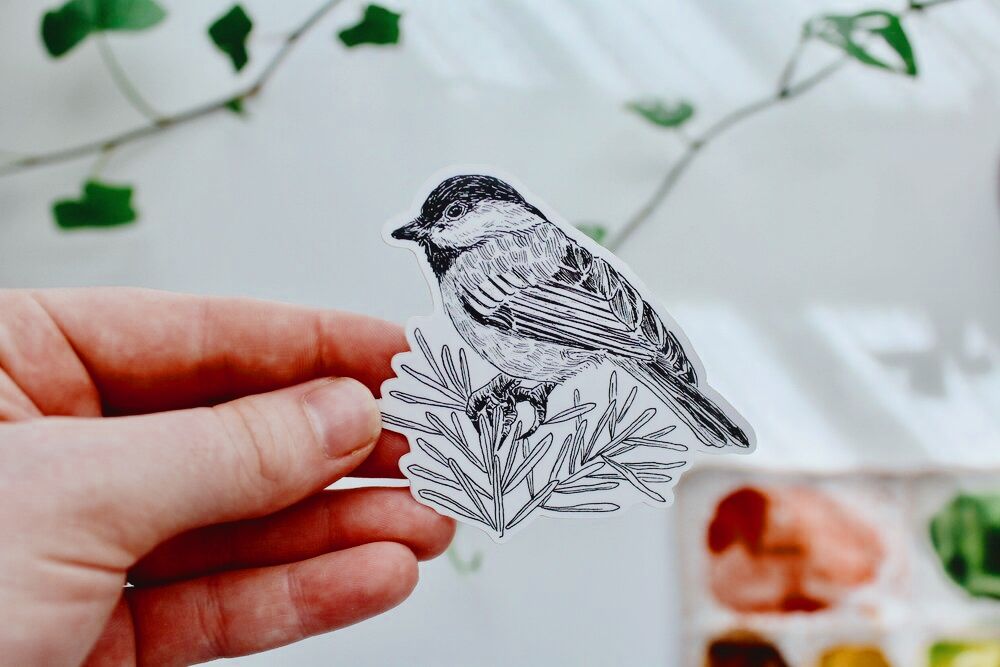 "I think two greatest challenges for my business have been gaining exposure/being seen, as well as fighting the temptation to compare myself to other artists and similar businesses. I have found that community has been the encouragement and support in both of these struggles. Finding and building community within the world of social media and with like-minded people create a space of positivity, support, and encouragement both for yourself and others. If anyone else struggles in these areas I would encourage you to reach out to other artists you love and get to know one another! Share others' posts, comment encouragement, and begin building a community of followers not just a blank audience."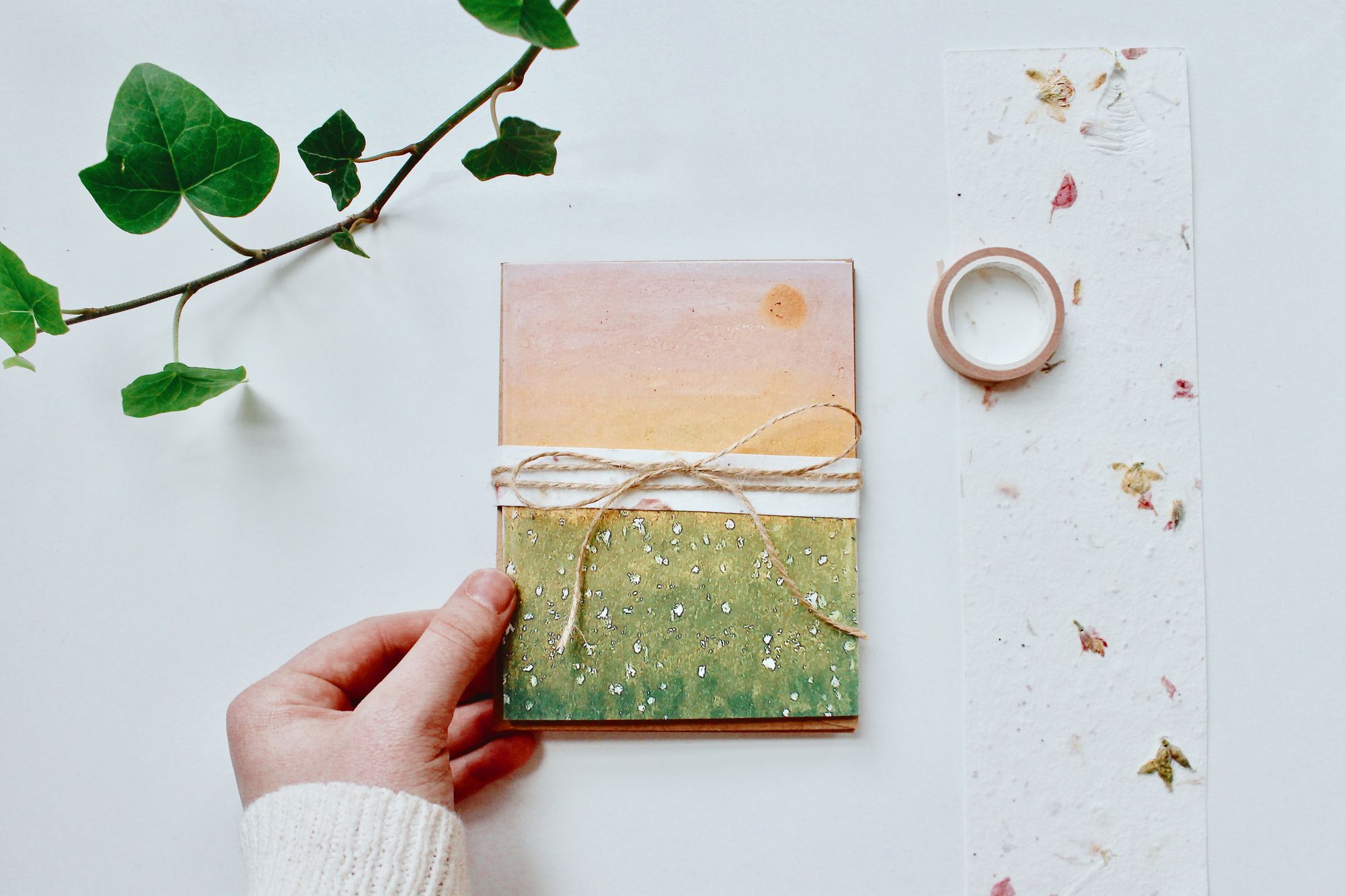 "My love for art and the joy that it brings me is what keeps moving me forward. I know that it is a gift God has given me and whether or not my art business becomes "successful", I know that what I do is important for me to keep doing whether I am the only who sees it or not!"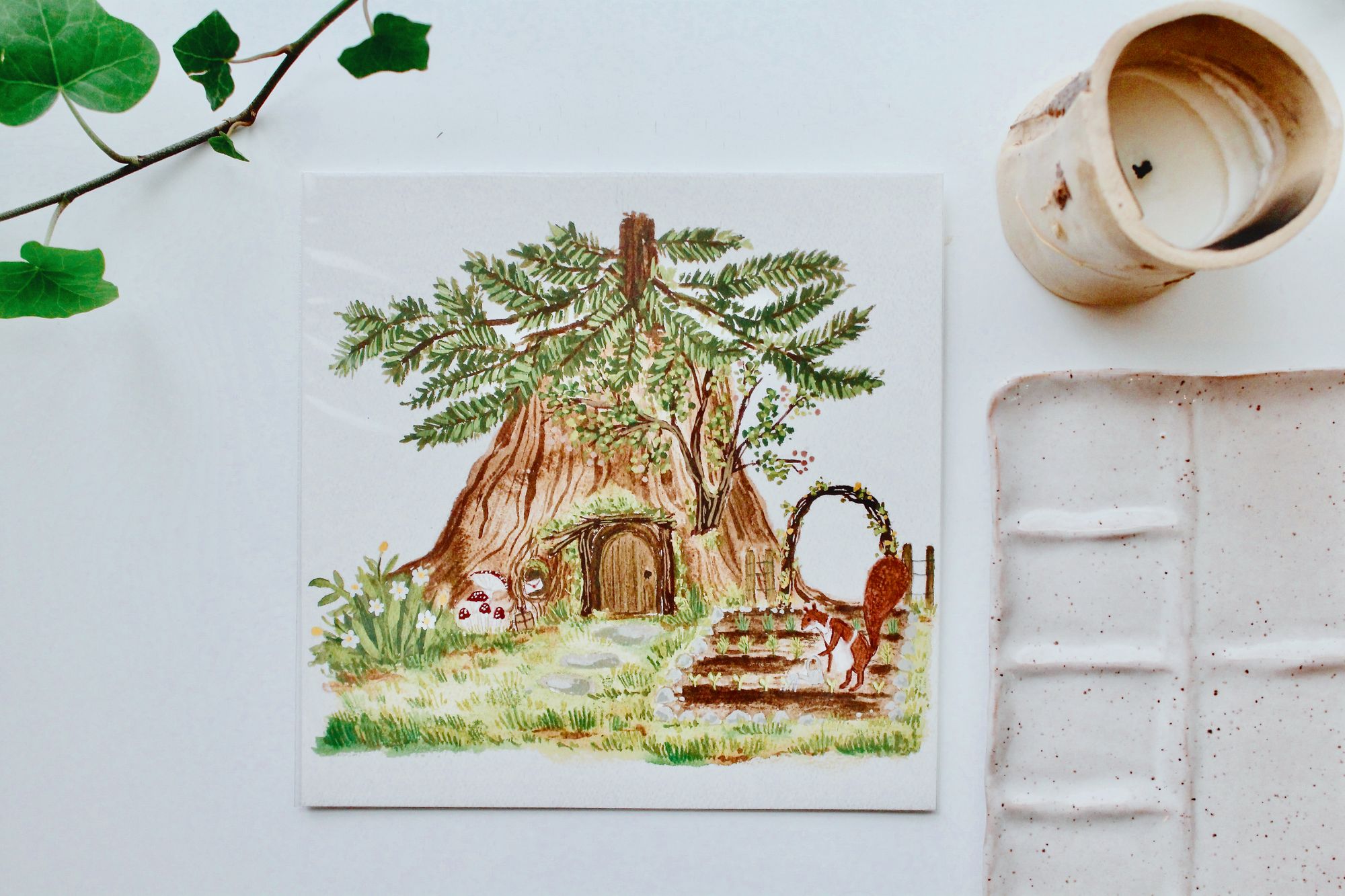 "As nature is such a huge inspiration to every illustration I create, I also want to do my part and care for the earth as best as I can, especially as a business that is part of the consumer culture. Even though most products that are more environmentally friendly cost upwards of three times as much as others, I am making that investment for the betterment of care for the earth. I still have a long way to go, but I am taking as many steps forward as I can and learning about what I can do better."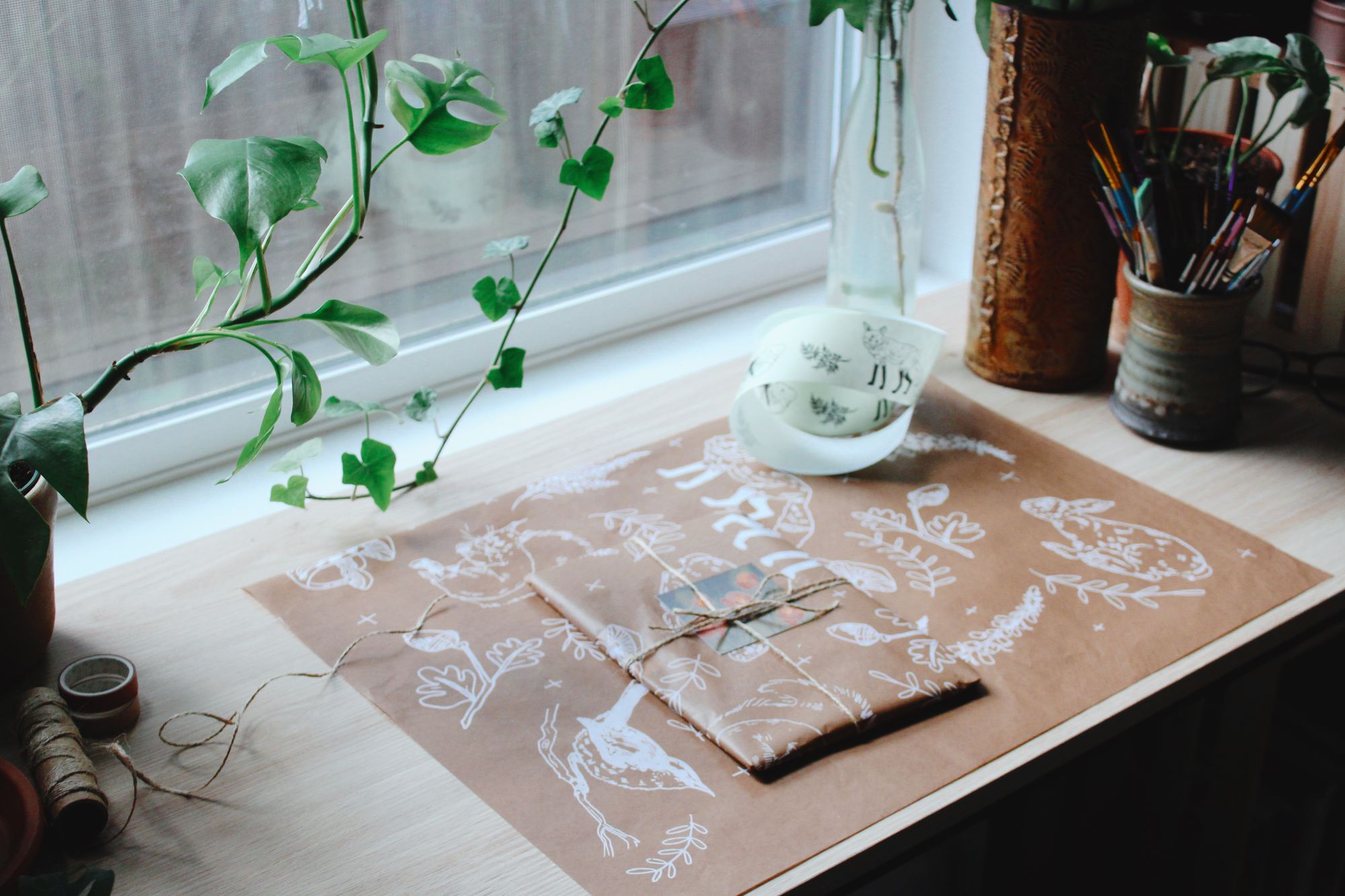 "When it comes to packaging and shipping my products, I have been taking strides to using as little plastic as possible and for every piece of material to be reusable, recyclable, biodegradable, and/or compostable. I also try to use packaging and shipping supplies that have been made from recycled material and or post-consumer waste as well. I even use flower seed paper for some of my packaging so that it can be planted and bring nature itself to every home my products end up in. For the products I use third parties to help make (notecards, notebooks, postcards), I always choose options that are made with recycled material. I provide all of this information on a page on my website, for all my customers and prospective customers to read and be aware of!"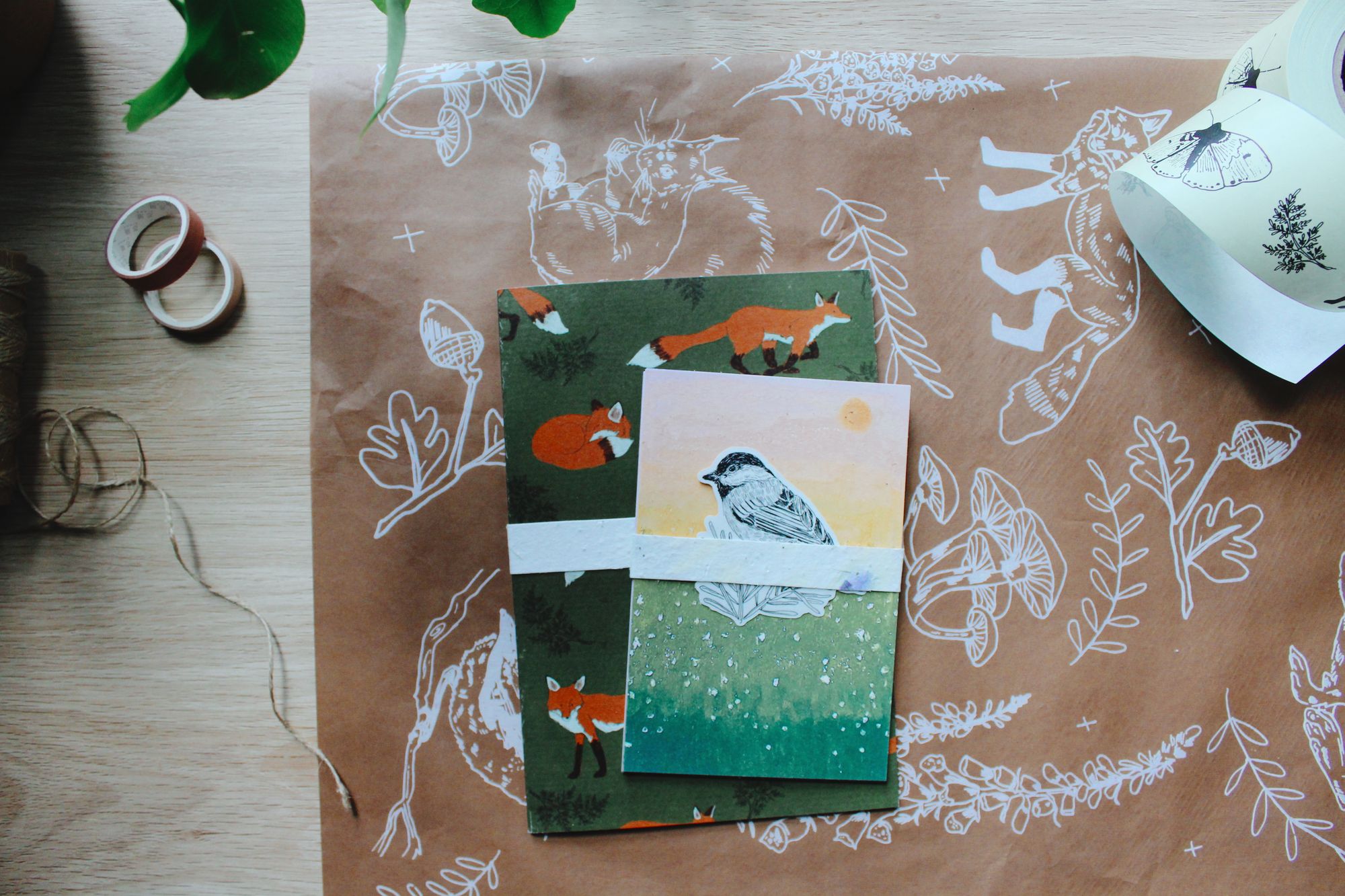 "Packaging my orders is probably one of my favorite things about running my business and I just love making things look beautiful! I chose the tissue paper, stickers, and water activated tape to add to my packaging process to be able to make my products look good and make my brand more cohesive while also using environmentally friendly options! It was a win-win for me!"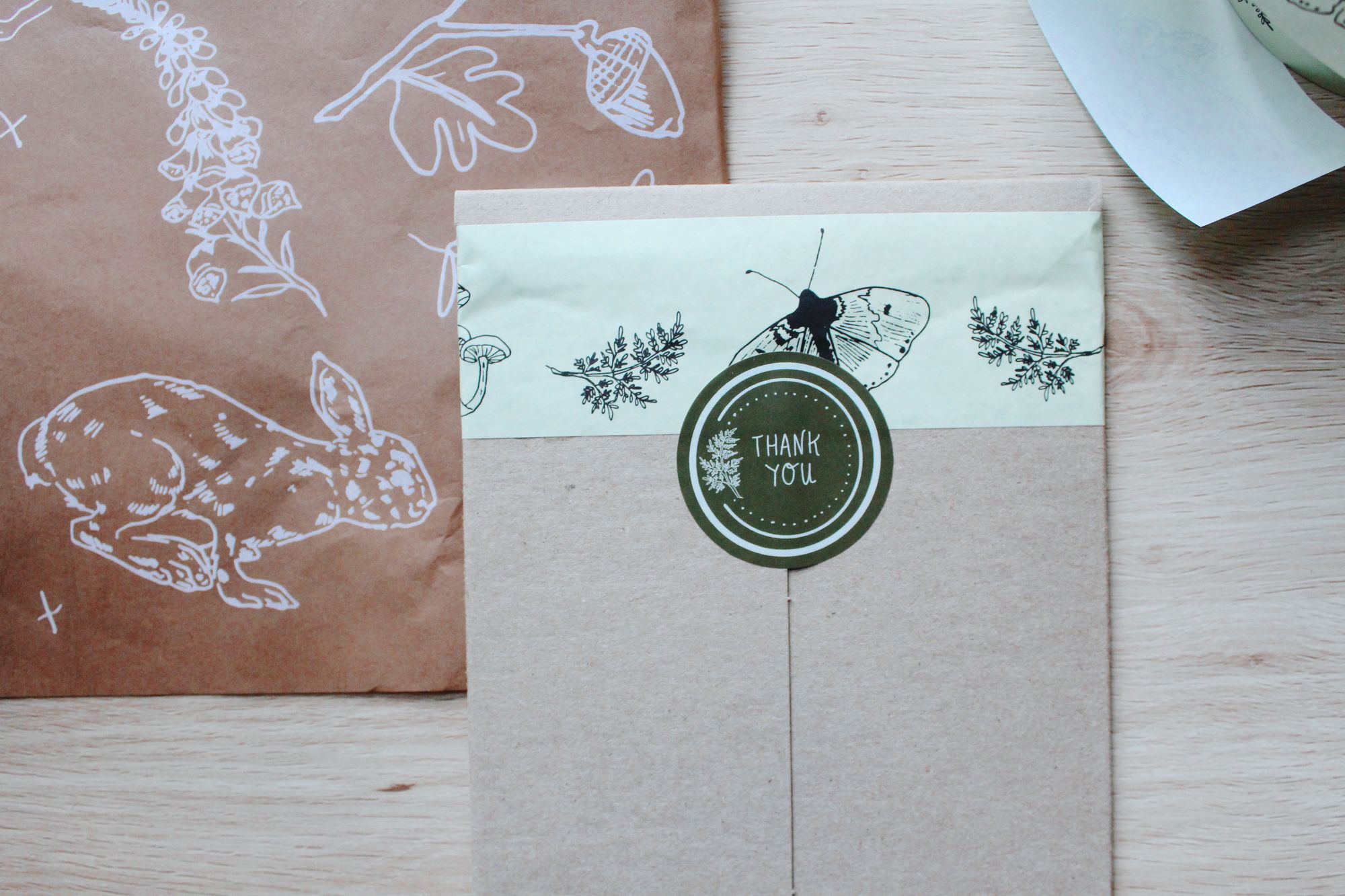 "I chose noissue due to the great reviews I heard from other artists I love, as well as aligning with the vision of using eco-friendly materials and utilizing sustainability practices. I also loved that with each order a tree is planted! The design process on noissue's site was easy, I myself had a thing to learn about designing the packaging itself! After a couple of trial and errors, I got it to work and the noissue team was very helpful in working with me to get my custom packaging just right!"
Randi Reed Fun Fact:
"If my brand were an animal, it would be a fawn, because of its gentle, soft, earthy appearance and presence."
---
Find more of Randi Reed here:
Website and Shop: randilynnreed.com
Instagram: @randilynnreedillustration
Youtube: youtube.com/channel