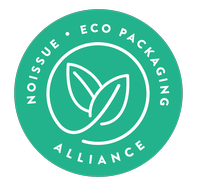 Caring for a child is no easy task. From the many hours spent staying awake in the night, to preparing the right food to make sure your child receives the right nourishment, to generally raising them in safe and healthy environments – child-reading is definitely just as much work as any full-time job, and deserves to be recognized as so!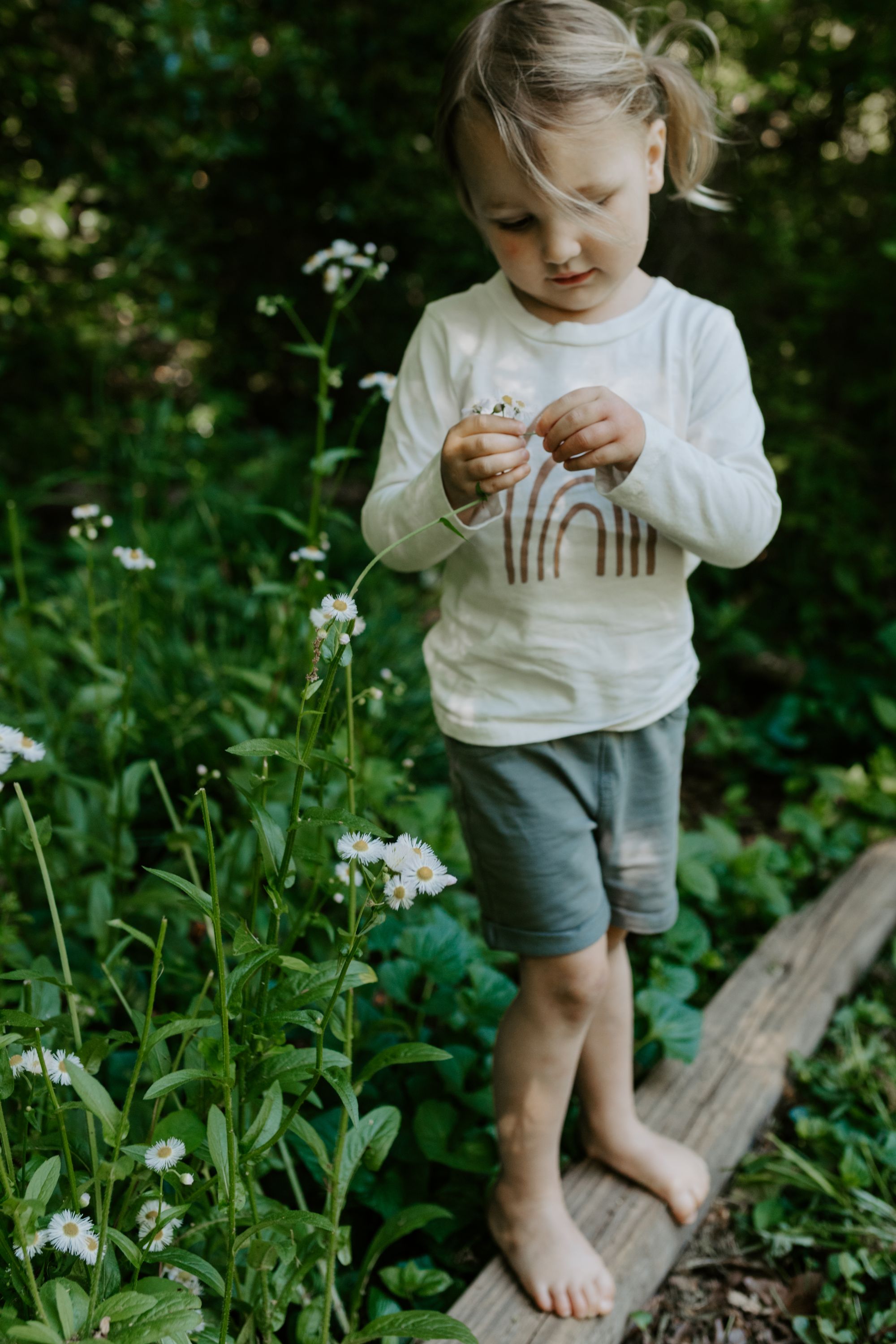 And if there's one more thing that's unique to the entire experience of child-rearing, it's in witnessing all the many growth spurts that a child goes through in each stage of their development. Growth spurts are definitely an inevitable aspect of childhood, and as much as they each mark a milestone in our youth, we also can't deny the lack of practicality that it brings: the need for new clothes to accommodate each spurt! Ask any parent or guardian around, and they'll all probably share the same challenge: the impracticality of needing to buy new clothes every few months, simply because the old ones just don't fit any longer.
But it isn't merely an issue of impracticality either. Accommodating the need for new clothing that comes with every growth spurt can often lead to a system that's simply unsustainable or environmentally-friendly in the long run – and that's something that Tara, the founder and mother behind Romp + Tumble, inherently understands.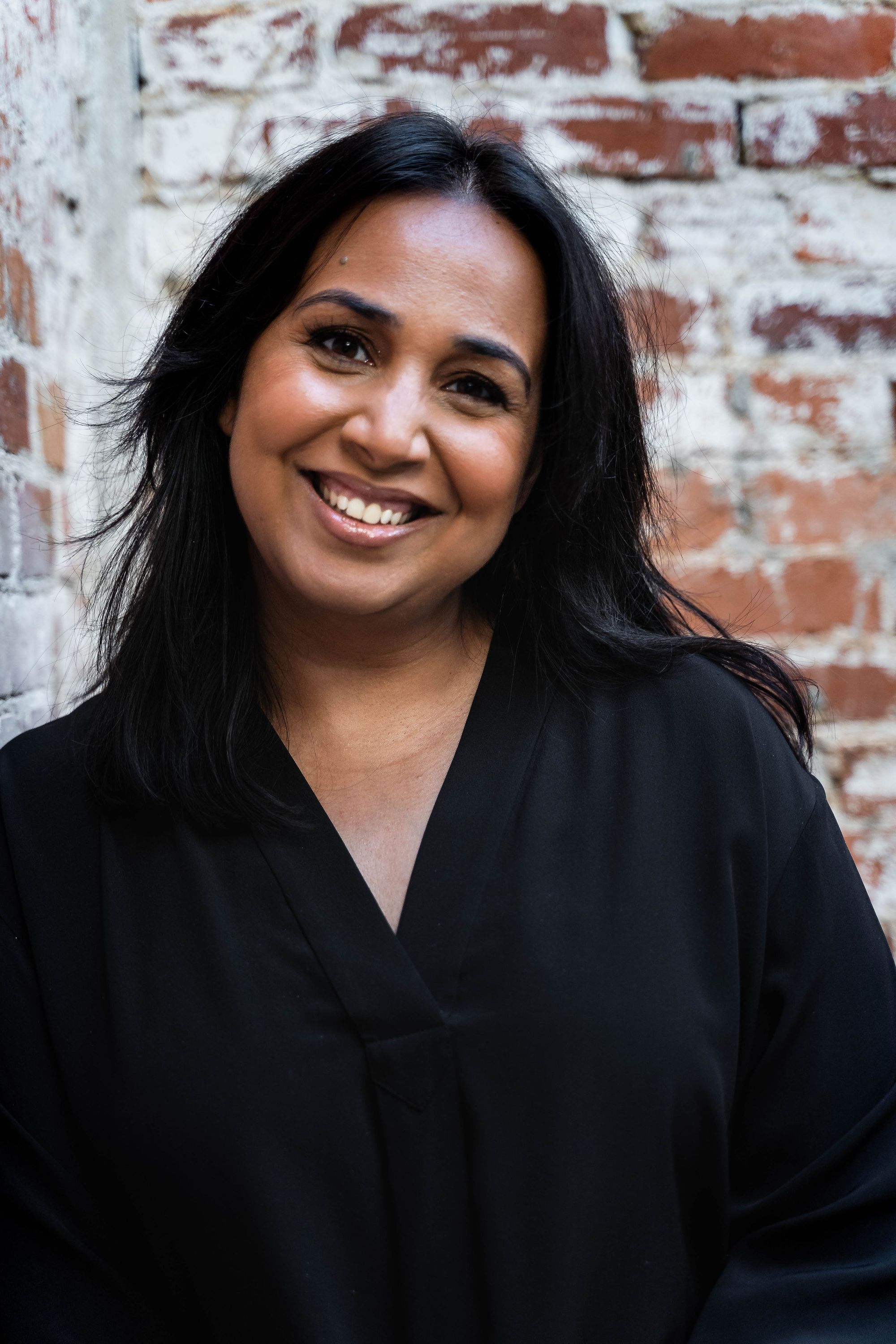 Based in the United States, Romp + Tumble is a brand that specializes in addressing this very issue. At first glance, the brand may look like your ordinary clothing store for kids and babies, but take a closer look, and you'll find that it operates in an entirely different way. Rather than your usual transactional model for purchasing clothing, there is an entire ecosystem in Romp + Tumble's operations: they curate and rent baby and toddler clothes to accommodate growth spurts on a subscription basis, to altogether push for a more sustainable and circular system within the community of parents with young children.
As a brand, Romp + Tumble also relies on a set of steady principles led by its owner, Tara. As she describes, she had initially started the brand to create more space for parents to reach their own professional and personal goals that aligned with their values. Tara herself firmly believes that in order to advance true gender equality in the workplace, new and affordable consumption models need to be in place to help reduce the invisible but very real work of child rearing, which most often is carried by mothers. This was also why with Romp + Tumble, she's also been steadily pushing for more gender equality by sourcing clothes primarily from women-lend brands, which can then be rented and exchanged with others as your child grows. And furthermore – their circular model also enables them to buy clothes directly from customers, and partner with second-hand stores or consignment shops to source their items.
Business systems and practices are concepts that Tara's definitely very familiar with, having worked for years in the corporate world – she's held positions at a number of Fortune 400 companies. But it was her time in working in corporate America that she realized the need for new solutions to help busy parents have more time and space in their lives to pursue their own values. At some point during her ideation journey, she found herself off-loading her own children's clothes to send to a friend of hers who was having a baby. The moment spurred a moment of epiphany: she had a number of baby clothes, many of which were barely worn and could easily pass as brand-new. It also occurred to her just how much mental and physical energy it takes into dressing kids – both in the purchasing and organizing aspects, which then gave way to the idea of renting out baby clothes! Not only does it maintain the joy that parents get in dressing their babies and toddlers in cute, comfortable clothing, it also eliminates the menial work of storing and organizing clothes in a sustainable way – and thus the concept for Romp + Tumble was born.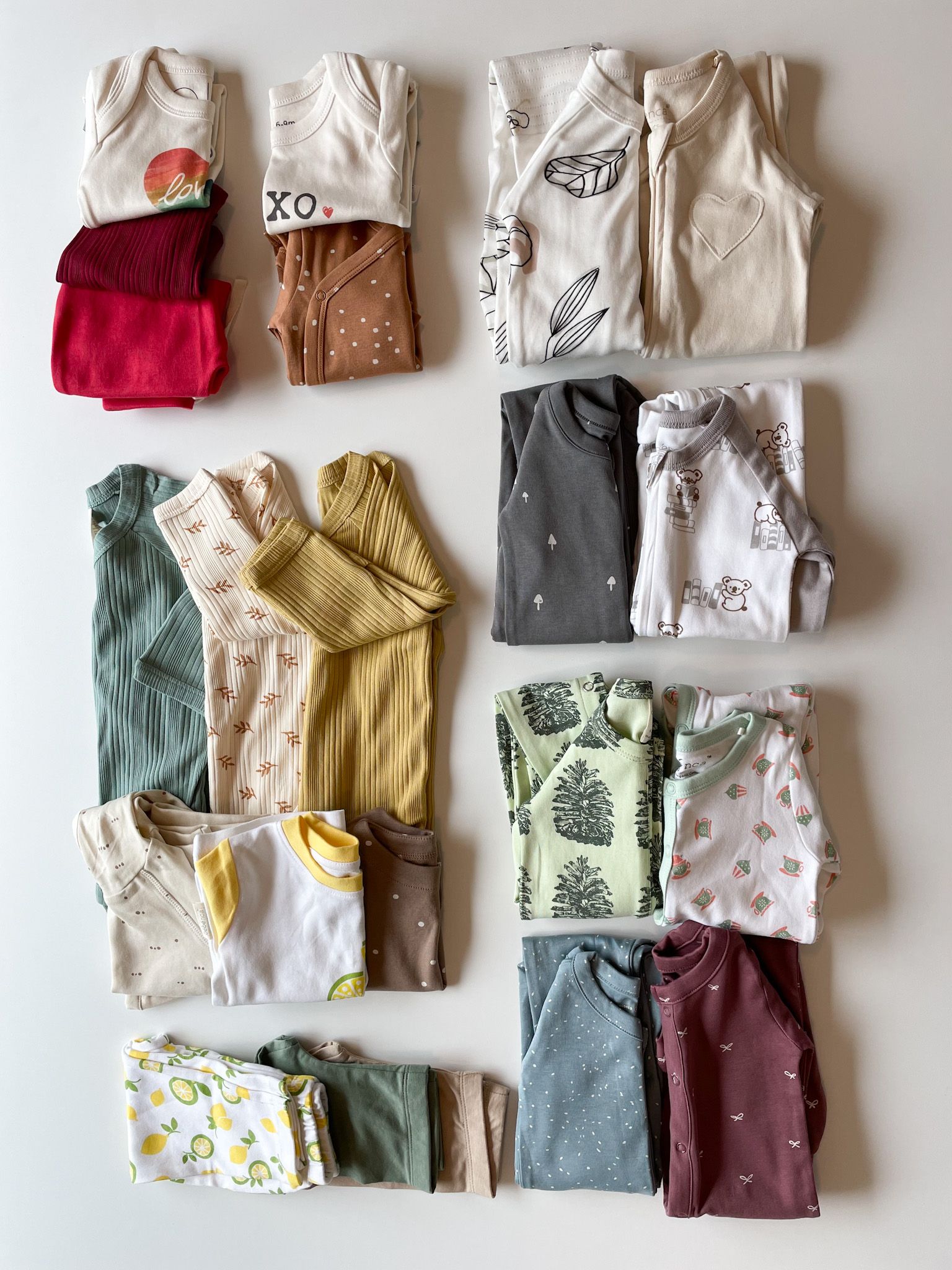 This has always been at the very core of Romp +Tumble's mission: to maintain the joy and excitement of dressing up kids, while eliminating the not-always-exciting work of organizing and storing sustainably. With their business model, the whole process of choosing high-quality clothing in a sustainable way becomes easier, more affordable, and more accessible for parents. They also make it a point to uplift women throughout their entire supply chain, and are constantly evolving their entire business process to benefit their community, and the planet.
"Our circular model is ever evolving and we care about the planet that we are leaving behind for our children - we know we are not perfect we continue to strive to do better."
With all the work that Tara's been doing, it's no surprise that sustainability is something that means a lot to her brand, and is something she approaches in a holistic, intersectional manner. For Tara, sustainability goes beyond merely minimizing our impact on the planet, but also extends to include gender, socio-economic and racial equality, and empowerment – which is why she makes it a point to work with brands that uplift women, as well as those that manufacture with organic cotton.  Most of the brands she partners with also hold community give-back programs of their own – so the overall result is a circular ecosystem that revolves around those particular values.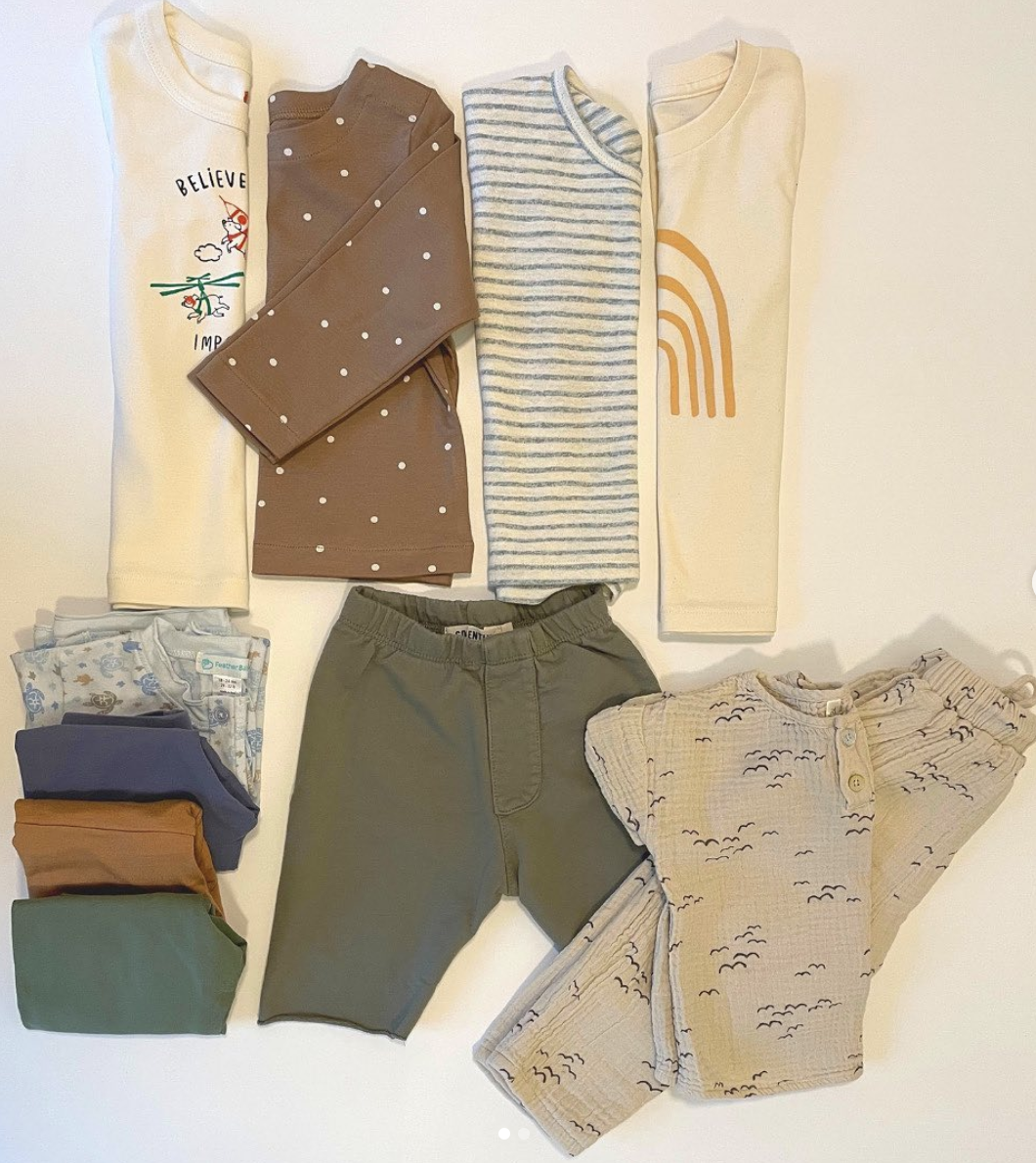 "Sustainability is not just about minimizing out impact on the planet, but it extends to gender, racial and socio-economic equality and empowerment. There is a lot of intersection here. For our part, we believe that working with brands that uplift women and their work, is important. All of our wholesale relationships are with brands that manufacture with organic cotton and many of them using GOTS
standards."
And while Romp + Tumble's circular model is inherently environmentally-friendly, Tara recognizes that sustainability isn't a one-time pass, but a continuous journey to work towards that can always be improved on, which is why she took the extra step into using sustainable packaging with noissue! She particularly packs all her clothing in sustainable noissue Tape and noissue Tissue.
"While our circular model is inherently "sustainable" we know that we can improve and that's also part of our definition of sustainability — continuous improvement to get better."
She also loves being able to choose eco-friendly shipping options at an affordable price point, and that she gets to plant a tree and help contribute to reforestation with every order through the Eco-Alliance, something she considers to be in line with both her personal and her brand's values. And although Romp + Tumble's operations are a brand are inherently circular, by nature, Tara also acknowledges that they are far from perfect, and she constantly finds ways to further minimize their carbon footprint, such as by reusing packaging when they can for local orders.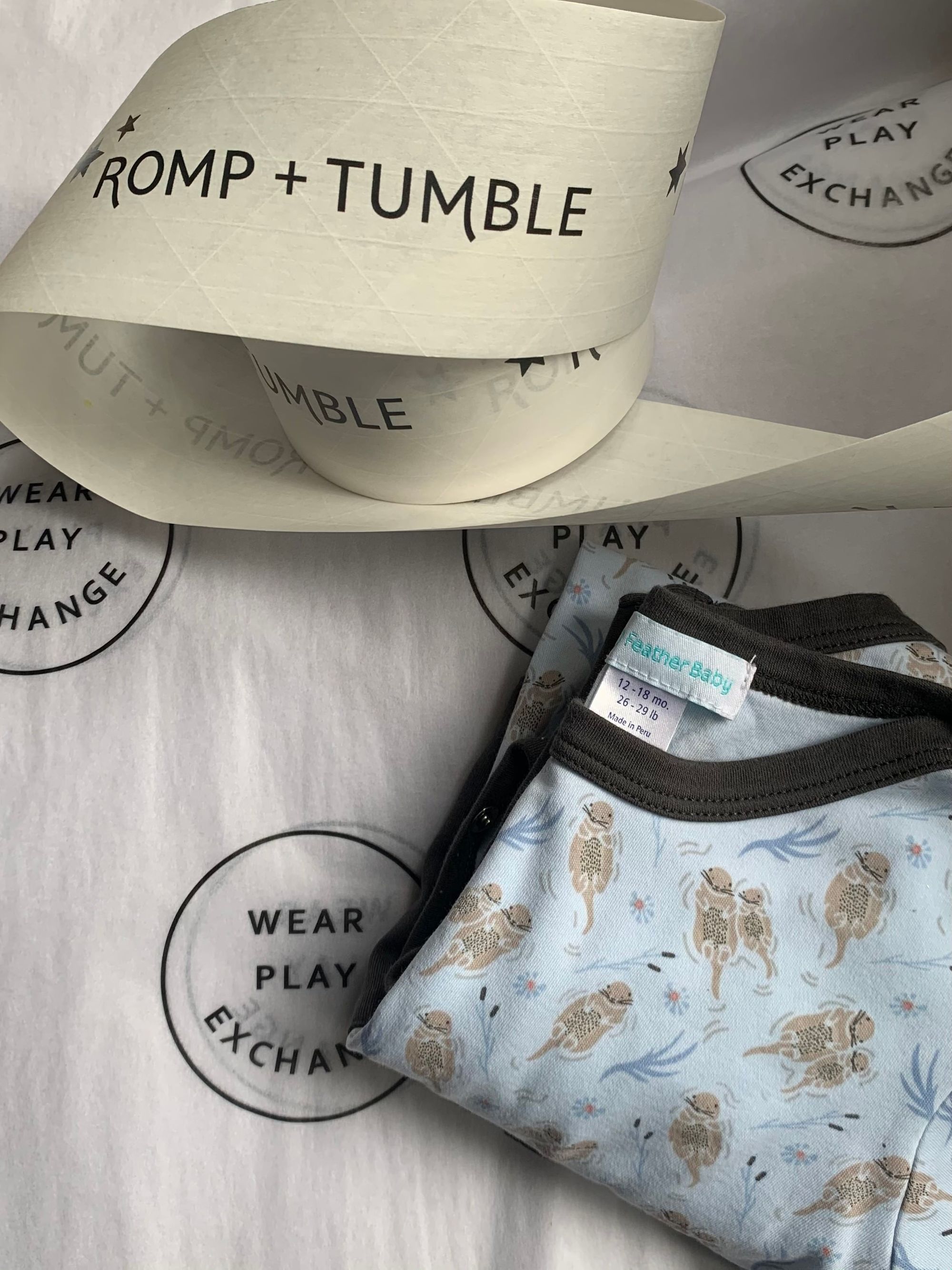 The market for baby clothing is a large and fragmented one, encompassing everything from major stores to independent boutiques to thrift stores – which is something that Tara understands. This was why in setting up Romp + Tumble, she took the best out of each type and combined them to create a uniquely positioned community and brand – the ease and convenience of large stores, the curated and premium quality of boutiques, as well as the affordability and sustainability of thrift stores – all rolled together into one truly one-of-a-kind brand.
However, running the brand hasn't always been the easiest road to walk, and launching in the middle of the pandemic has raised its own set of challenges – but its also brought new understanding to the ways that consumer attitudes have shifted in response to the "new normal". As Tara shares, creating virtual connections with other founders has been key, and she's also grateful to all the communities for their support.
As for her advice to other budding entrepreneurs, she emphasizes on human connection: talking to a lot of potential customers, understand what's challenging for them, and find something that aligns with your own values and needs.
It's no doubt that Romp + Tumble is a brand out on a mission to make some changes. And with their rock-steady values and dedication towards sustainability, It's clear that their legacy's something we're treasuring just as much as any hand-me-down.
---
Find more of Romp + Tumble here:‌‌
Website: rompandtumble.com
Instagram: @rompandtumble
Like this story? Tell us yours! Share your brand story and love for your custom packaging and get a chance to be featured on the wrap! If you're a noissue customer and are interested, you can join the Eco-Alliance by clicking here and answering a few questions here.
Questions? Email us at ecoalliance@noissue.co.