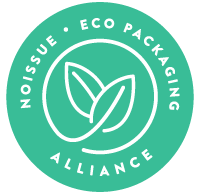 "We're a brand that believes animals should not be harmed and exploited for our fashion needs." - Cathryn Wills, Founder of Sans Beast
Established in 2017 and launched to market in 2018, Sans Beast (means "without beast") gave a new face to handbags with their distinct aesthetic point of view, functionality, and use of responsibly sourced fabrics with lower environmental impact versus animal-based leathers.
We kept up with Cathryn Wills, founder of Sans Beast, as she lets us in on the 411 of the PETA-approved and certified accessories brand that brings creativity and style to the world of fashion in an accessible yet premium way.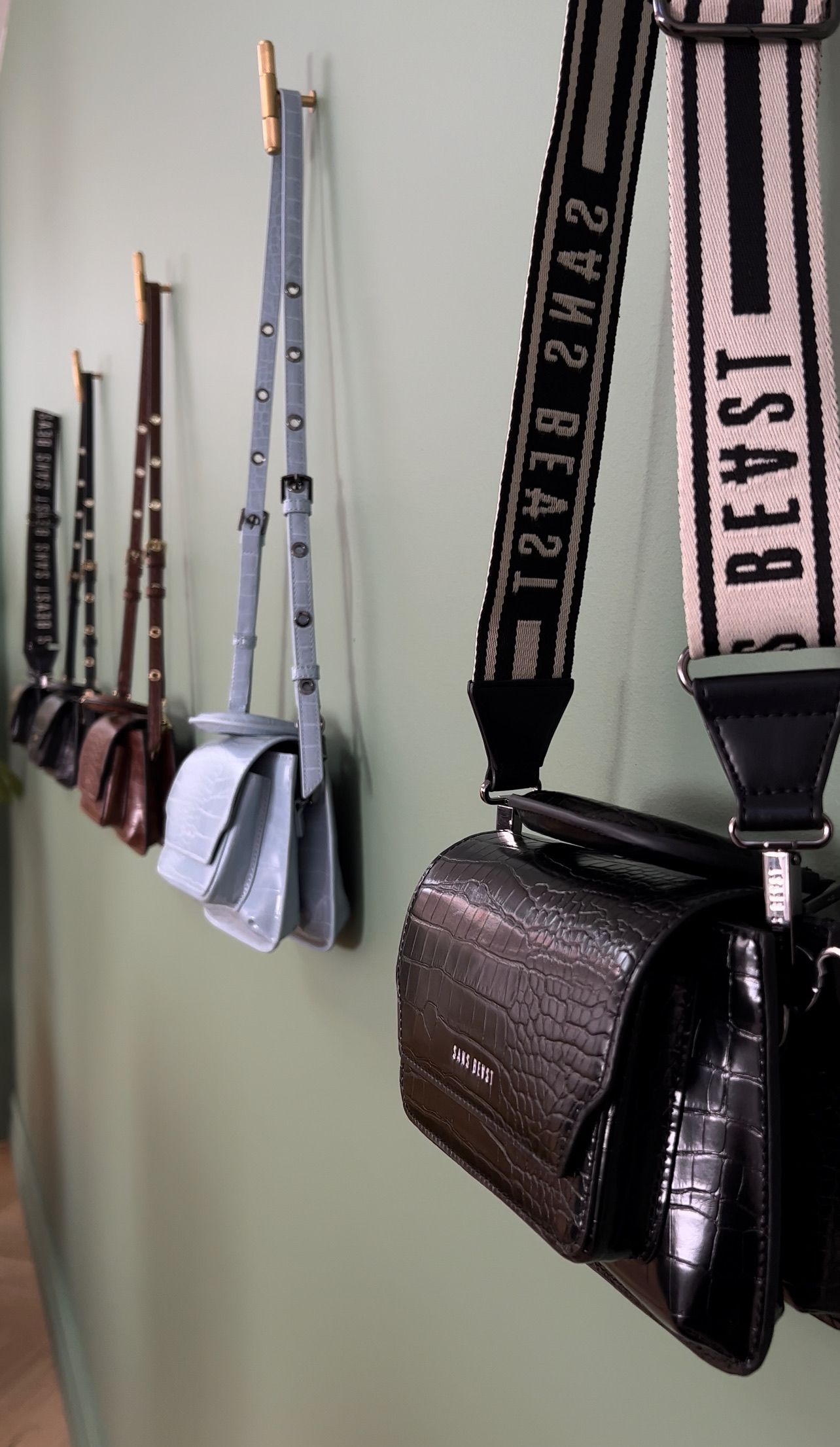 After going vegetarian in 2015 and then vegan in 2016, Cathryn decided after years in corporate fashion retail that it was time to build a brand new world that spoke deeper to her and her ethos, "I have over 30 years of fashion retail experience, and whilst a late bloomer in the land of entrepreneurship, it was the right time for me to bloom and bring all of my experience together to create something unique."
With Sans Beast, she's able to bring forth a brand that's responsible, mindful of its impact on the environment, and consciously striving to improve with every collection without using animal products in its processes, whether in design or manufacturing. It's also design-led with exceptionally strong credentials in the product design space. The team creates everything from a sketch and a prototype, "Our ideas are classic with a Sans Beast aesthetic element. The industry experience in our team means that we are often seen as a bigger business than what we are—we're a small but mighty team that has the life experience to bring rigour to our strategic planning and growth."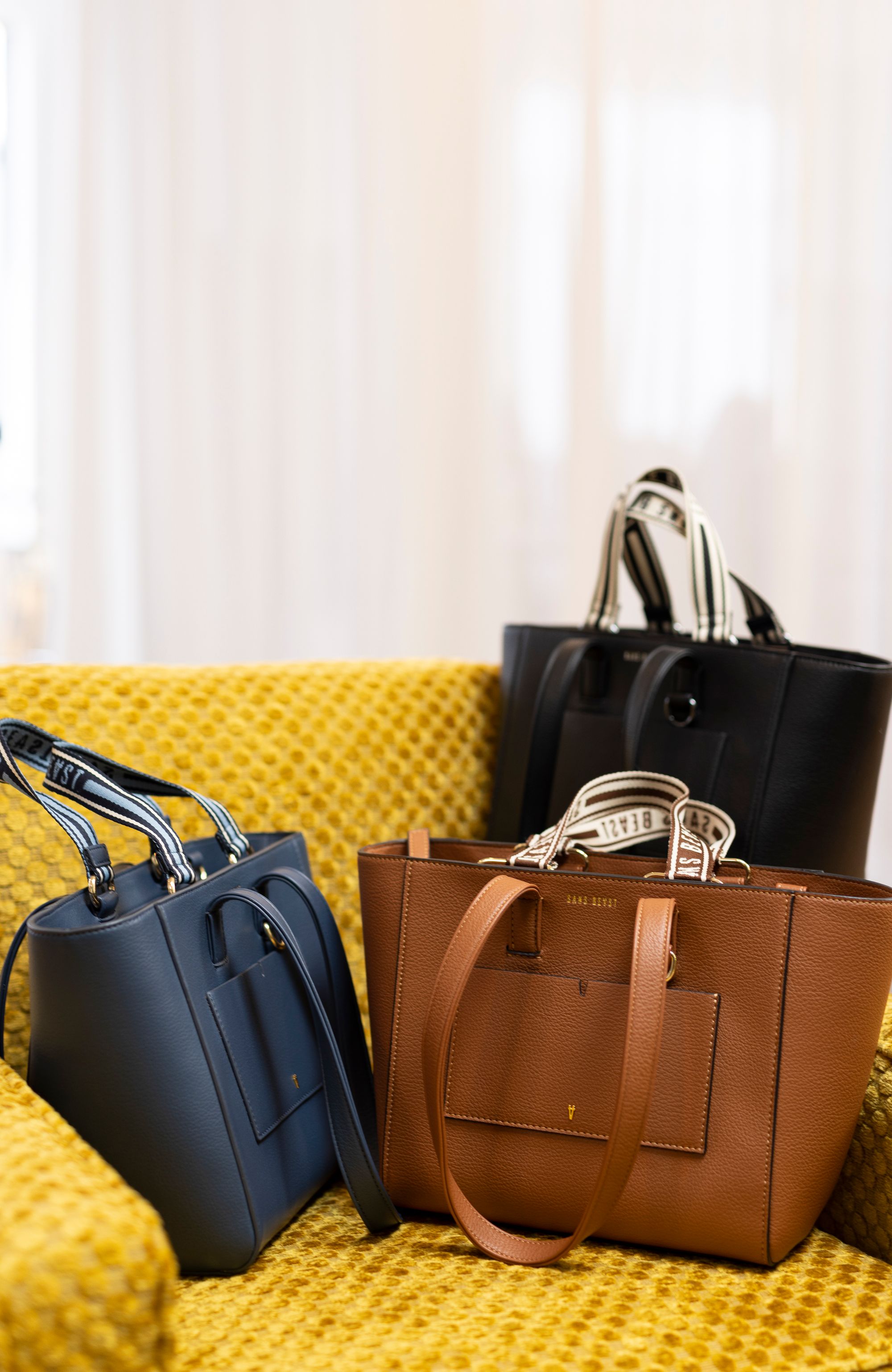 In 2018, they launched a collection using virgin synthetic materials. Now, they are at 70% recycled and 4% biobased (cactus-derived) materials, emphasizing their sole purpose to make collections for those who care about the animals. And delivering pieces that hold beauty without the beast.
Their full collection will either be GRS (Global Recycle Standard) recycled fabrics or biobased materials by February 2023, "We repair and repurpose what we can, and we encourage care to promote longevity in the wardrobe also; this combined with an enduring aesthetic versus being trend-based, gives our customers comfort in wearing our bags season after season."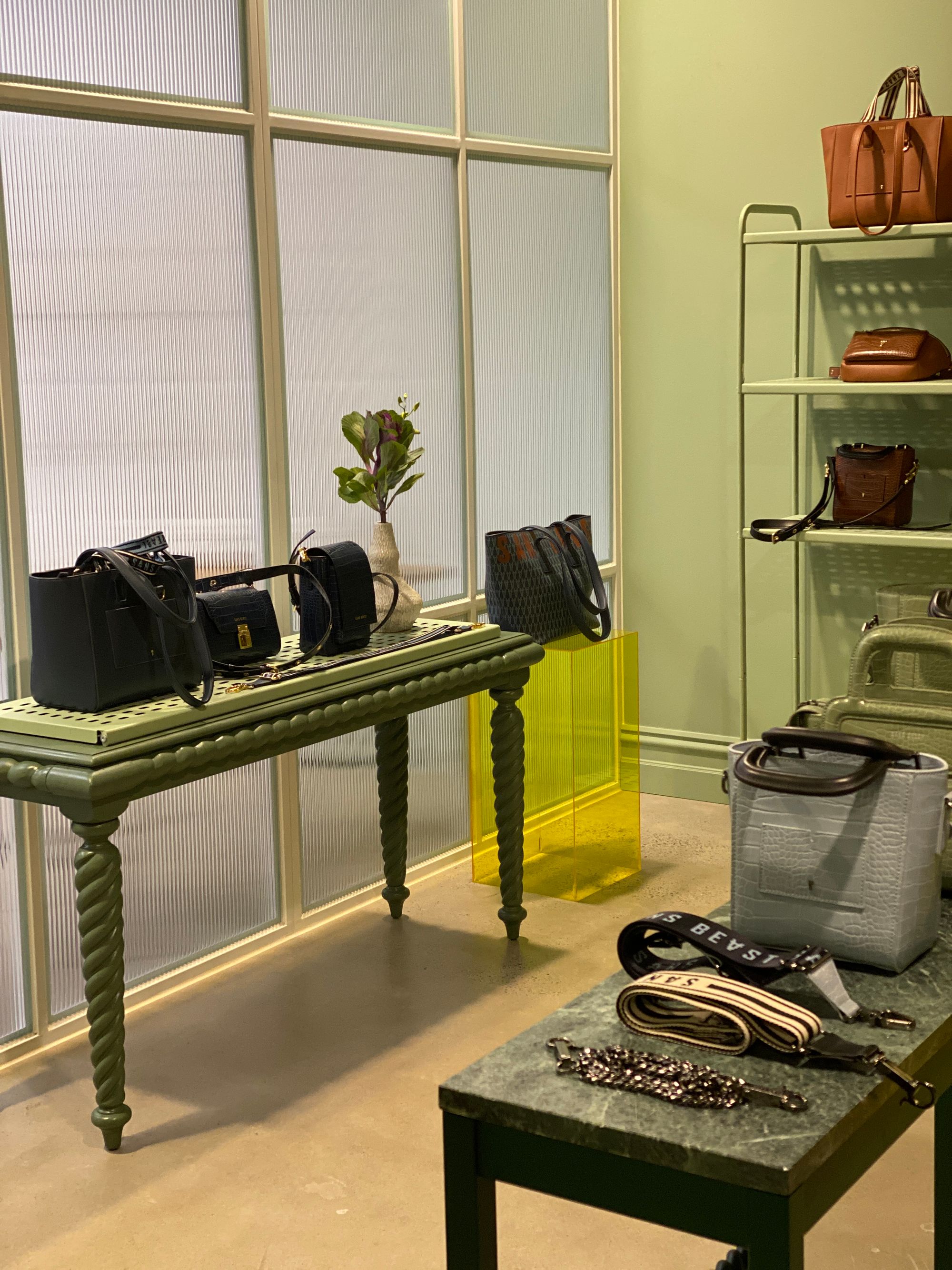 With vegan processes in the bag, packaging was the next factor to accomplish. With fashion being a fraught space regarding packaging waste, Sans Beast did all it could to partner with businesses that have the same values and do their part in minimizing environmental impact. Cathryn says, "We use water soluble bags instead of standard plastic poly bags, we use water-activated paper tape, and noissue packaging adds beautifully to this mission of ours."
Packaging is an integral part of the shipping process for an online business, and we were drawn to the approach of noissue in using FSC-certified paper pulp and non-toxic print mediums for printing. We believe noissue is leading the way in the responsible packaging space, and we admire this dedication—we're proud to have them as our primary packaging supplier."
At the forefront, they also make it a point to donate to entities that make a positive impact on the world; like Edgars Mission, an animal sanctuary in Lancefield, Victoria. There's also One Tree Planted, a non-government organization that plants a tree for every purchase made on their website. And Sea Shepherd, where amazing individuals do their utmost best to care for the rapidly depleting oceans.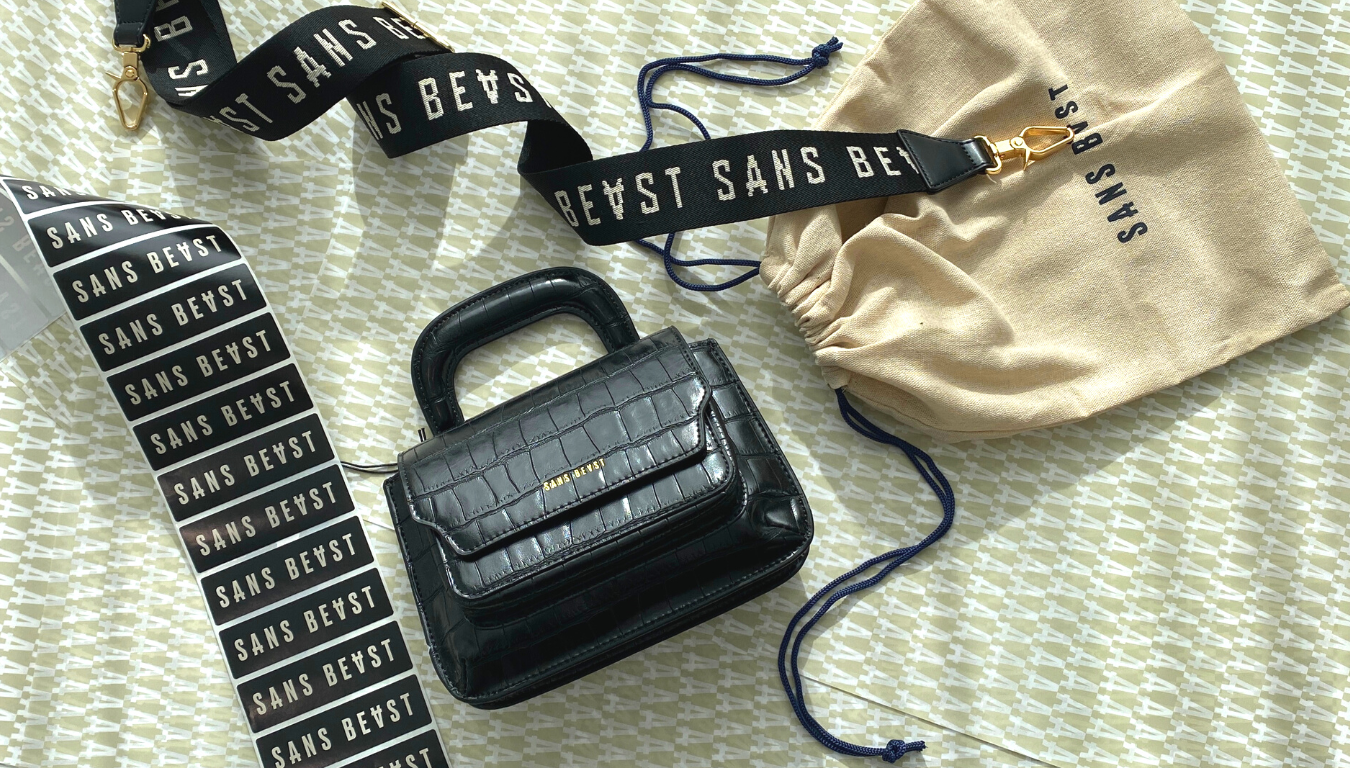 When running a business, challenges always come with it; things like cash flow management, recruitment, supply chain, and even time management can be tricky. For Cathryn and Sans Beast, staying true to the vegan ethos with their storytelling sometimes could mean alienating some people. Being a fashion brand with no opinion on anything would be simpler and easier to run. However, heightened animal exploitation at this time means one can't just look away and stay silent. Recognising this fact, knowing what's right, and having a purpose that includes saying no to animal products, no matter how unpopular that notion is to some, is already a massive challenge.
"I admire the Marcus Aurelius quote: 'The obstacle is the way'. Challenges are always going to present, it's liberating and inspiring to continue to solve them one day at a time."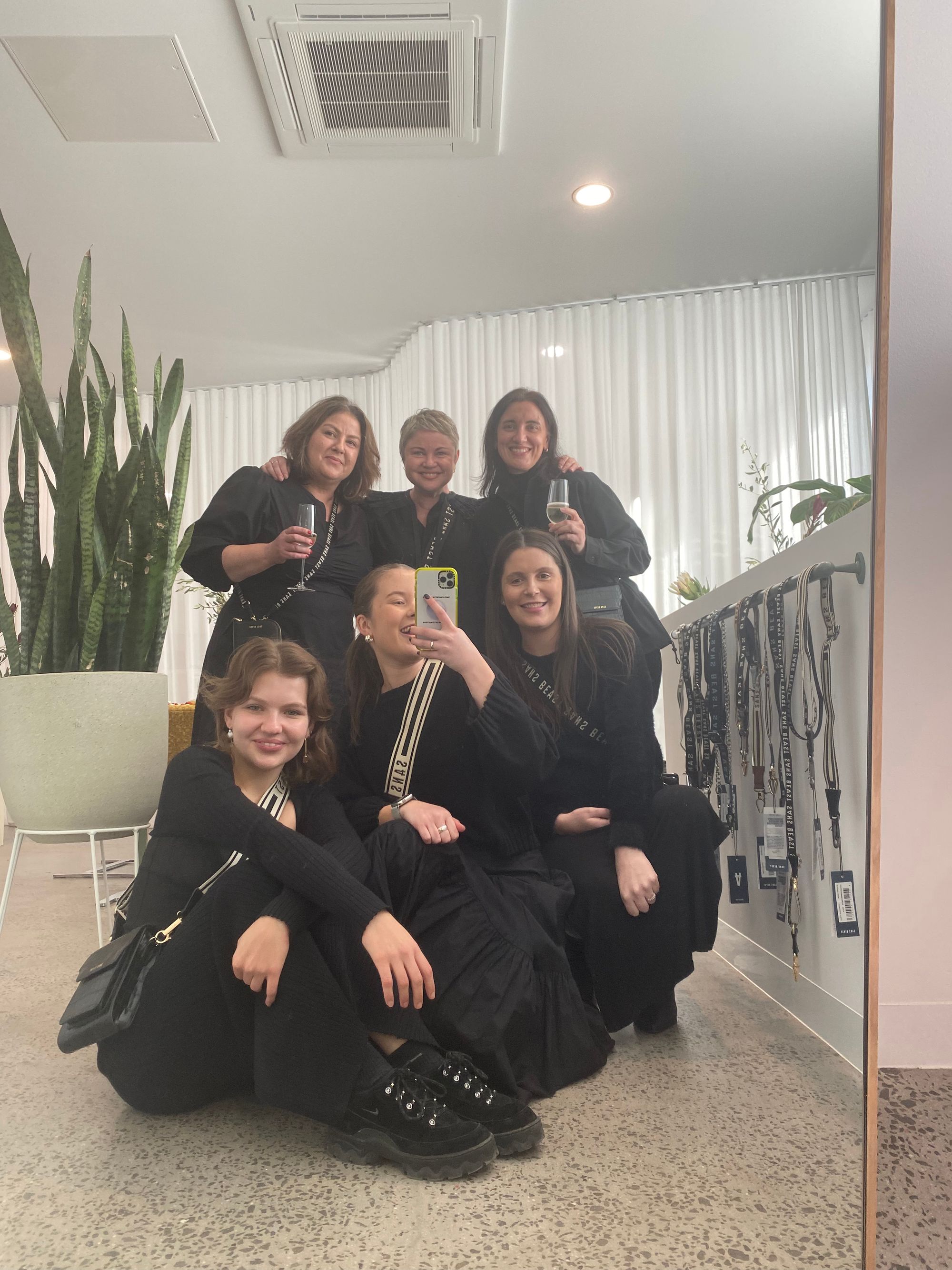 With all that said, Cathryn has this advise to those wanting to follow the same path as hers and start a business of their own, "Do your research, make a plan, know your customer, keep customer service at the top of your priority list, and lead with excellence. It's easy to start. Barriers to starting a business are the lowest they've ever been in this digital age, yet the real challenge is building something that will last in the hearts and minds of a community."
Cathryn's favorite element of work is to keep improving each year and learning, especially with her partner John. She says establishing their standalone studio and showroom space in Brunswick has also been a highlight. And even though it's still a work in progress, she feels like it's become her second home. They keep it inspiring and welcoming as much as possible, and with their engaged community and super supportive brand citizens that wear Sans Beast products with pride, achieving that isn't difficult at all. Receiving the sweetest feedback is a happy bonus!
---
Find more of Sans Beast here:‌‌‌‌‌‌

Website: sansbeast.com
‌Instagram: @sans.beast
If you enjoyed this read, we bet you'll like this feature too: ‌
Banana Berry Designs: Clothes that Make You Want to be A Kid Again
‌‌
‌Want to share your story? We'd love to hear it! Join the Eco-Alliance here and share your deets with us here to get a chance to be featured on The Wrap!
Questions? Email us at ecoalliance@noissue.co