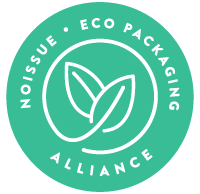 If you know just where to look, you'll find that art actually exists nearly everywhere in our lives. Sure, they're most likely to be found hanging in picture frames and to be revered in museums and the like, but if you look closely at things you'd otherwise find unassuming—even just around your own home—you'd be surprised to find little pieces of art living in the most unexpected places! Take the patterns on your bed linens for example. Although you probably never would have given a second thought about them, those patterns are a valid form of art, too! And whether or not you've really taken much notice of them, there's something inherently calming to these kinds of illustrations and patterns, that bring their own kind of quiet charm to any room.
And that's exactly what the brand Sarah Klein Santa Cruz is all about! Based in Virginia in the US, creating charmingly beautiful homeware and textiles is what's at the very heart and soul of the brand's operations, and you truly wouldn't find many other textiles and homeware with just as much charm anywhere else. With delicate illustrations of creatures from forests and oceans as well as beautiful flora and fauna, all of the homeware items you'll find under Sarah Klein Santa Cruz feature entirely original and undeniably alluring artwork designs by none other than its founder and current creative director, Sarah Klein.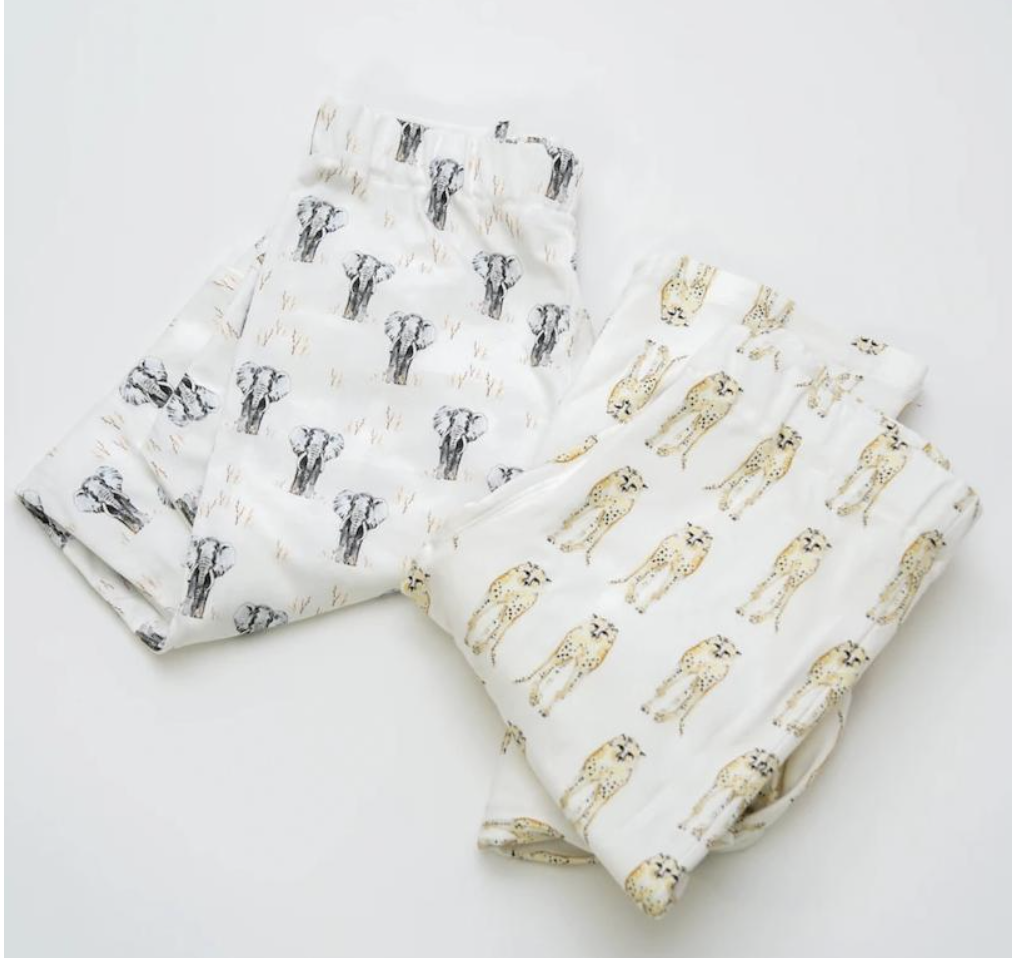 From the beach wraps that they initially started out with to home linens and sleepwear, every single piece you'll find at the brand's online store is graced with her charmingly delicate designs, many of which are inspired by a childhood spent growing up on a ranch in Northern California, as well as her current life living by the beach! Now a family-run business—with the help of a few university interns—all production and manufacturing at Sarah Klein Santa Cruz is headquartered in Charlottesville, Virginia.
But beautiful designs aren't all that Sarah Klein Santa Cruz is all about, either. One other equally important pillar to the brand's operations is sustainability! As a business that primarily produces textiles, the brand's goal is to operate as sustainably as possible, and they do this by manufacturing entirely on organic pea cotton gauze, all of which is sourced and produced in the United States! They also operate primarily on a small scale, selling mostly online or through various pop-up markets around the local area.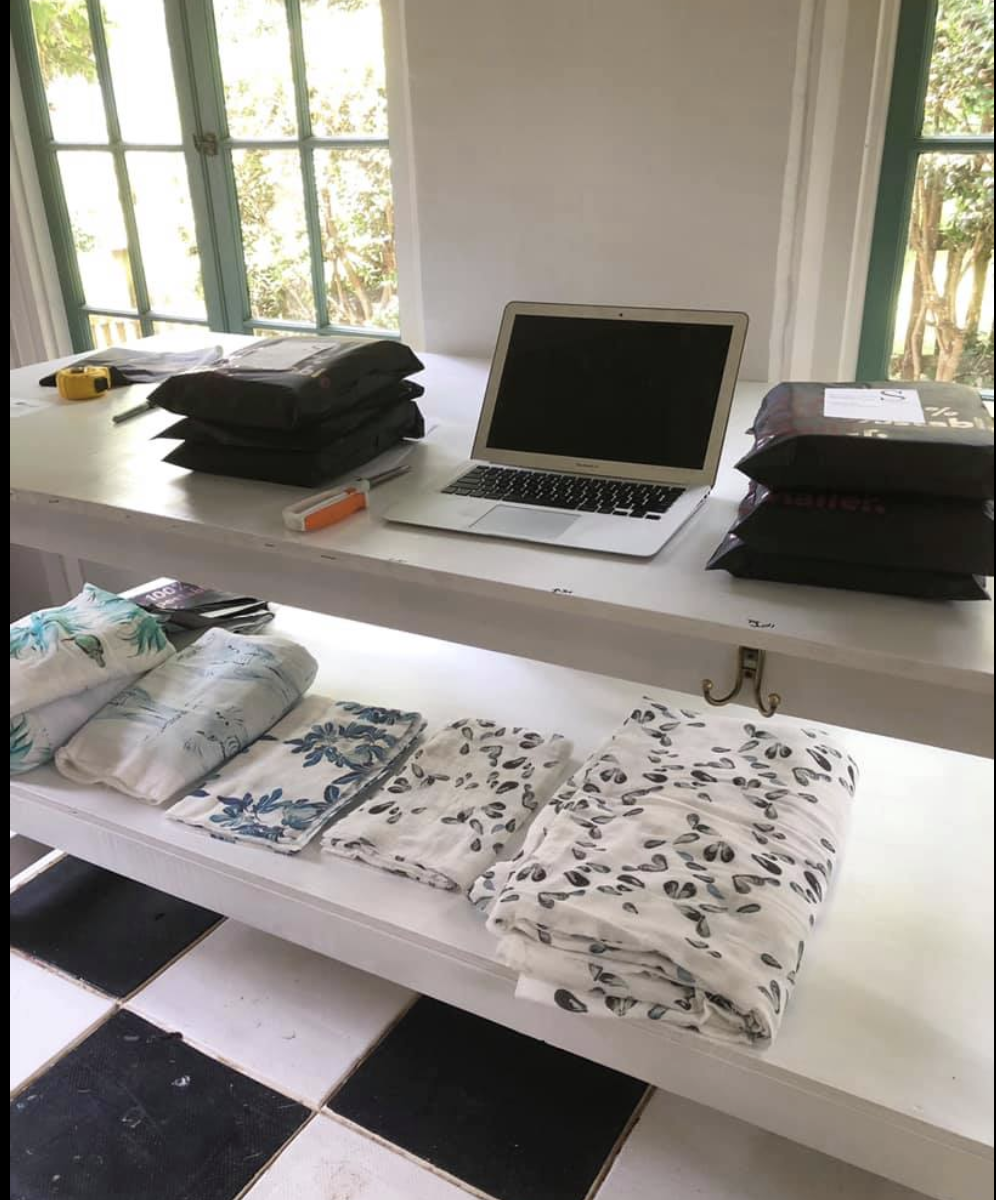 Like the best brand origin stories, the story of Sarah Klein Santa Cruz started with a woman seeking a solution to a very specific problem. As a mother herself who lived by the seaside with her own children, towels were something that were very often used around the house, most of which were made with regular standard terry cloth. Prior to starting the business, Sarah Klein had always enjoyed watercolor painting herself, often inspired by elements of flora and fauna. It was in December 2018 when an idea struck her, and she began applying her own art on organic pea gauze, which doesn't dry easily or track sand—a valuable thing, considering her surroundings! Soon enough, people started taking notice of her beach towels, and wanted to own one for themselves, too. Demand grew steadily, and in their first year, Sarah sold wraps, beach sheets, and dish towels, all of which were made on the same sustainable and organic pea gauze material!
The business only continued to grow since then, and as it stands today, Sarah Klein Santa Cruz stands on three pillars as core values: creativity, collaboration, and sustainability, and their goal is to produce beautiful, quality products at a reasonable price, that are all made in the USA!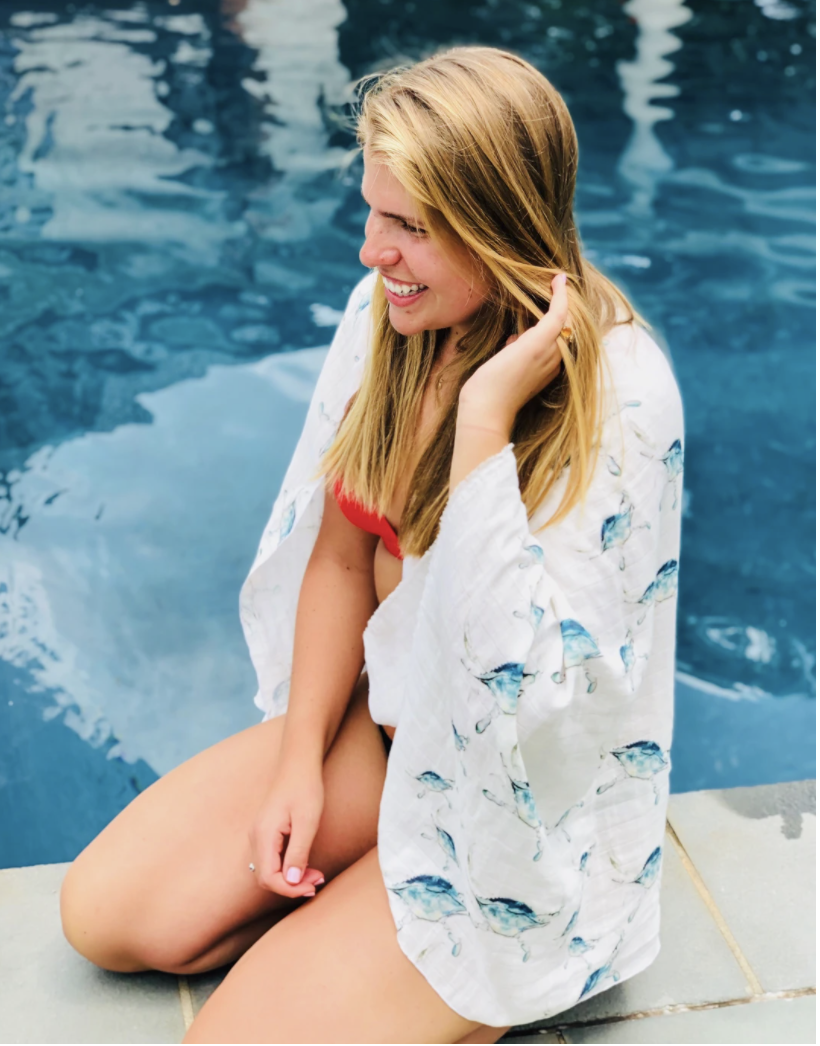 With sustainability being a core value of their company, being earth-friendly is something that's weaved into the very fabric of Sarah Klein Santa Cruz, something they made sure to really take focus on, particularly over the past few years. Over the pandemic, as the world closed down, the team at Sarah Klein team took a critical look at their overall workflow, with the intent to make sure that absolutely nothing was wasted during their manufacturing process. As a result, when they found extra material that didn't measure up to be a beach wrap or dish towel, they immediately found ways to turn it into a new line of baby products, which soon became one of their bestsellers in 2021! Talk about a twist of fate made from a wise decision. Alongside their baby product line, they've also since launched wash clothes and hair scarves, all made from scrap materials, too. The possibilities are endless!
And continuing on that thread of sustainability, Sarah also knew that she wanted her products' packaging to be just as sustainable, too, since the earliest stages of her brand. And when it came to finding just that kind of packaging that also wouldn't compromise on quality or aesthetics, the team was happy to have found noissue! In particular, all their linens are safely and beautifully packed and shipped in their customized noissue Tissue, and sealed in Compostable Mailers!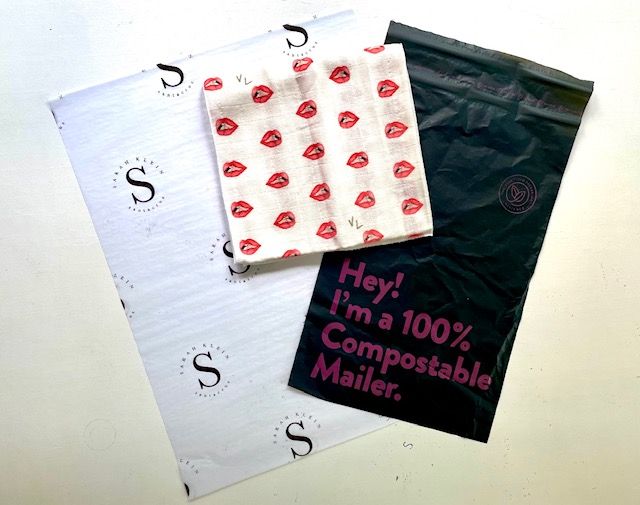 "We also have invested in compostable mailers and tissue paper from noissue. We love this product because we aren't having to sacrifice quality and aesthetics while trying to be eco-friendly."
And beyond their products and packaging, the team have also made it a point to extend their sustainability efforts even further, too. They've partnered with Goodwill and Recover Brands to reuse all the scrap textiles into other useful things—Goodwill in particular repurposes all their scrap materials into housing insulation for their building projects.
With all their efforts towards sustainability, it was also only natural that the team were eager to join in yet another earth-conscious community. And with the noissue Eco-Alliance, where not only could they showcase their sustainability efforts to a wider audience, they're also able to connect with fellow small businesses that similarly have sustainability at their very core!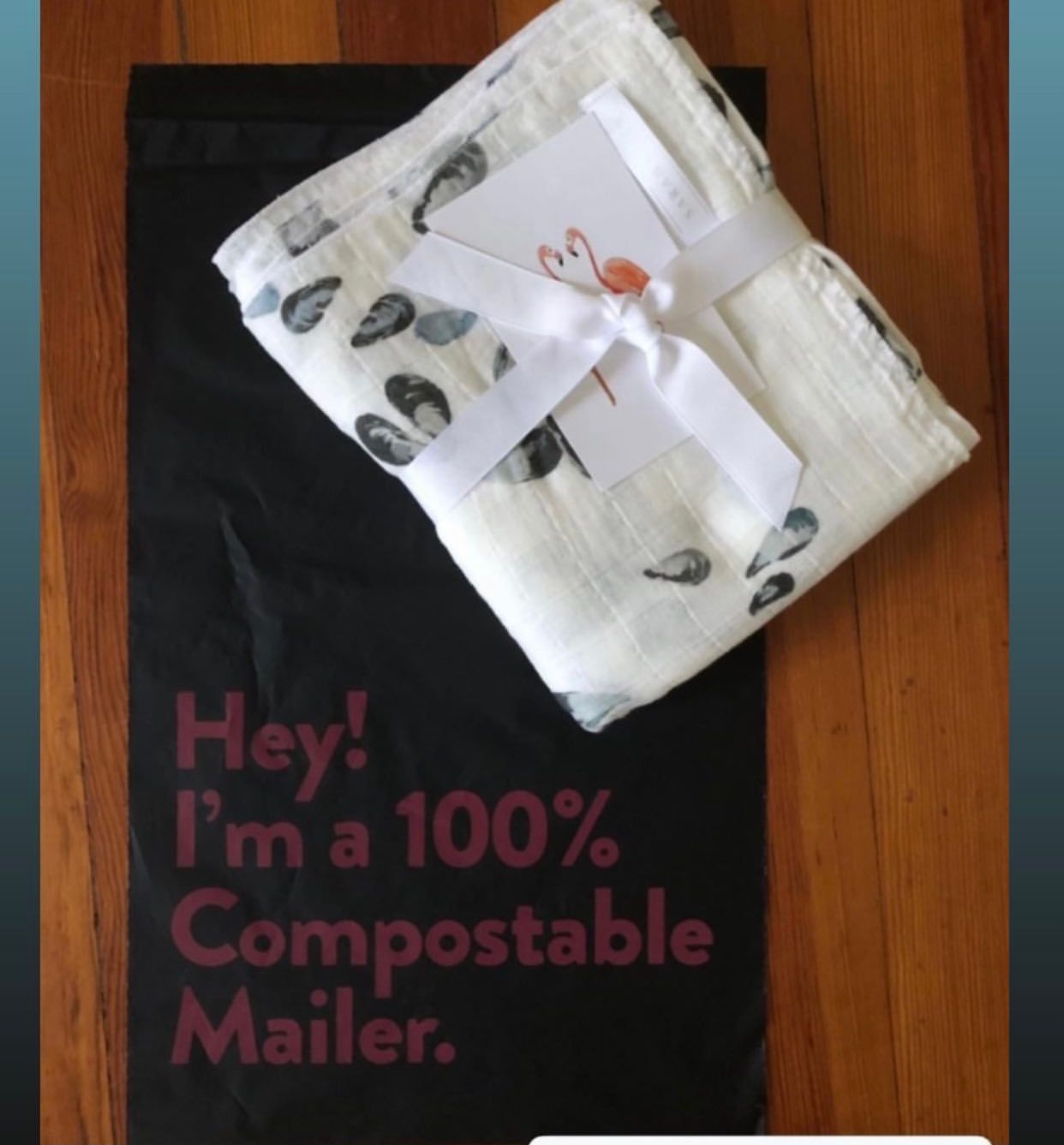 "We learn from our peers in this space and it helps us raise our game and look for other ways to support a sustainable environment."
The Sarah Klein Santa Cruz team is all about spreading that message of sustainability to their community as much as they can, and they've made good use of online communication tools to do just that. In particular, they regularly newsletter updates on their sustainability efforts, as well as use Instagram hashtags like #sustainablehomedecor to spread their messages and efforts as far and wide as possible on the online community!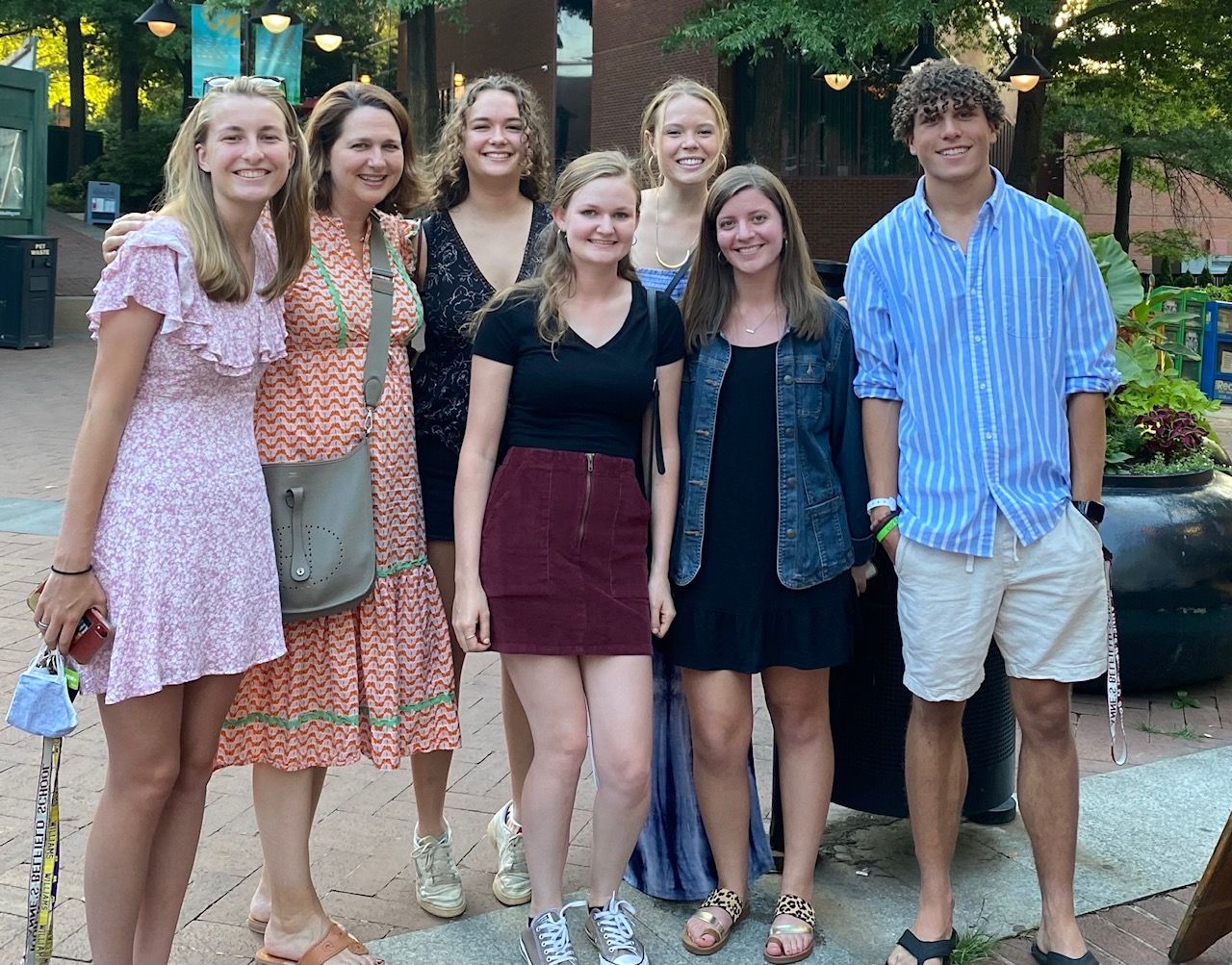 With her uniquely charming watercolor illustrations, it's clear that you won't just find similar textiles and homeware anywhere else, but besides that, another aspect that also sets the brand apart is their dedication towards giving back to their local community—as well as the fact that a lot of their operations are run by a group of talented university interns!
Of course, building the business wasn't always the easiest road to take, most especially, one that was just starting its second year of growth when the pandemic struck. However, being a textiles business, they soon received requests to manufacture what else: face masks! Their core customer base soon started referring them to friends, and soon enough, the entire team was learning to sew masks, which eventually became their saving grace. They produced over 4000 face masks for their customers, and an additional 2000, which were given to frontline healthcare workers. They had started out lost and without any business plan or playbook, but lo and behold, they had a 400% growth in sales.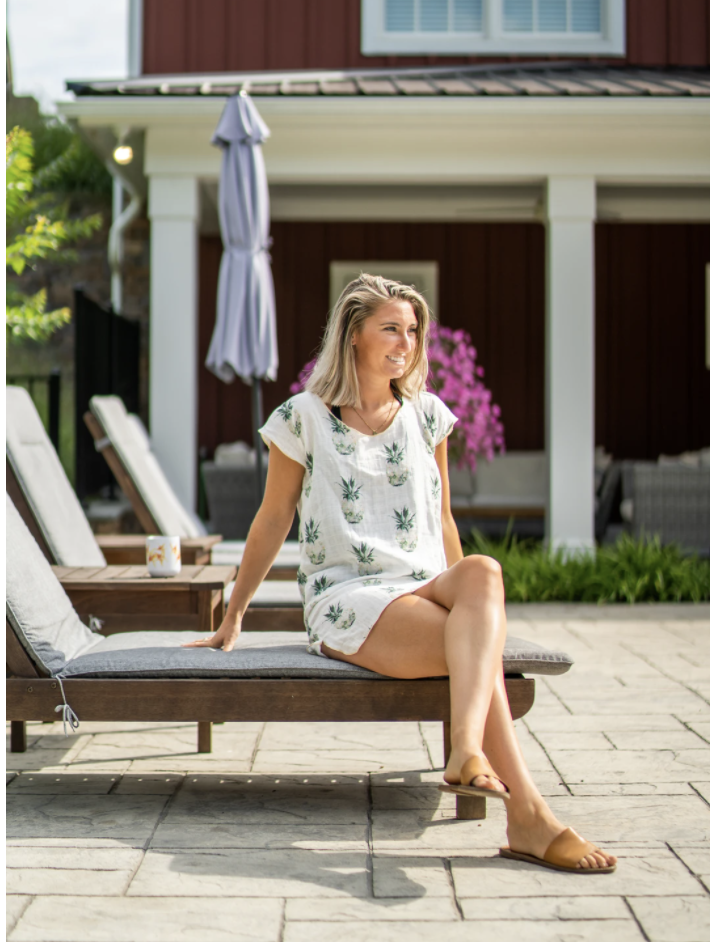 That said, the most valuable piece of advice they can offer is simple: to make a quality product, and to make each customer feel special! No matter how small, customers appreciate every extra effort, and it's the little things like that that have brought them much eminence.
Looking through Sarah Klein Santa Cruz's charmingly illustrated textiles and homeware, it can be difficult for anyone to just pick out one favorite! But one particular collection that's special to its founders is their Pajama line, as it was their very first real product launch, which took a total of eight months to create, develop, and set out in the world. And the results have definitely been worth it! The collection has been nothing short of well-received by their customers.
Beautifully designed textiles and homeware on sustainable fabric that gives back to the community—who wouldn't want to own a few of those in their own home?
---
Find more of Sarah Klein Santa Cruz here:‌‌‌‌‌
‌‌‌‌‌‌‌‌
Website: sarahkleincreative.com
‌Instagram: @sarah_klein_santa_cruz
Like this story? Tell us yours! Share your brand story and love for your custom packaging and get a chance to be featured on the wrap! If you're a noissue customer and are interested, you can join the Eco-Alliance by clicking here and answering a few questions here.
Questions? Email us at ecoalliance@noissue.co