📣 PSA: another incredible product has joined our custom packaging family!
Introducing noissue Custom Drawstring bags! Made from 100% Organic Cotton, our bags are the perfect sustainable alternative for wrapping your products.
Our Drawstring Bags are customizable with your brand's logo, brand name and imagery. The double-sided design means you can switch up your designs on either side. noissue Drawstring bags are printed in 1 Pantone TPG, so you can choose from a range of textile-friendly colors.
They're lightweight, and a great way for customers to remember your brand, and store your products in.
In terms of sustainability, our drawstring bags fit into our reusable framework as they're made to be used over and over again.
Get to know all the details of our custom drawstring bags below 👇
The Technical Details

Color: Natural (beige)
Material: 100% Organic Cotton
Sizes available: 8.3cm x 12.7cm, 12.7cm x 27.8cm, 20.3cm x 25.4cm, 33cm x 40.6cm.
Print options: 1 or 2 sides
Print colors: Pantone
Sustainability features: Organic Cotton, water-based inks
Minimum order quantity (MOQ): 25
Care instructions for reuse: Machine wash cold, hand wash, line dry in shade, do not bleach.
How to Use Our Custom Drawstring Bags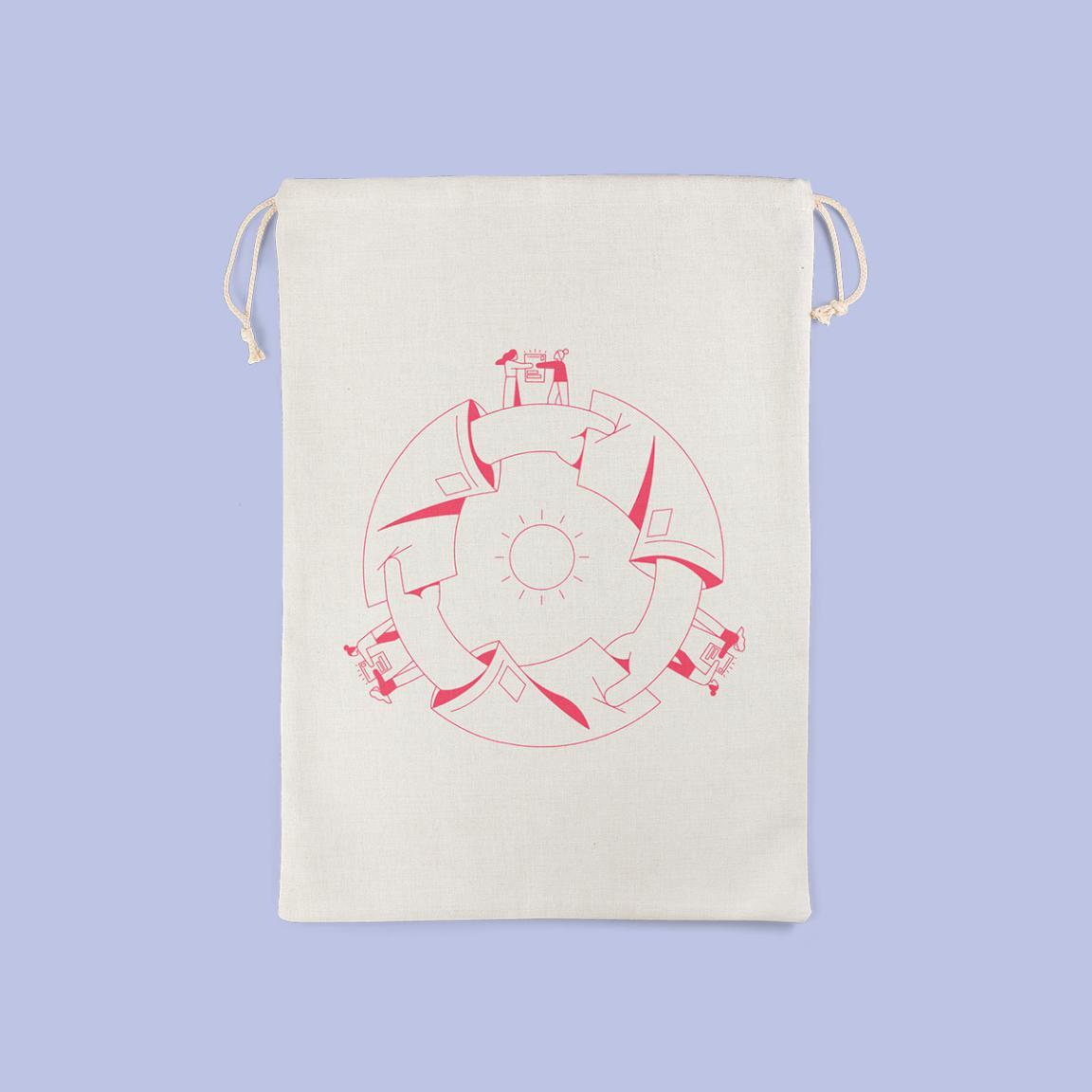 noissue's drawstring bags are a great addition if you're selling apparel, footwear, accessories, skincare, and handmade products such as ceramics.
Simply enclose your products in the drawstring bag, draw it shut and place it in your exterior packaging, such as a box or a mailer bag.  

The custom element of our drawstring bags means you can add another layer of branded packaging to your unboxing experience as the final step before your customer reaches the product.
Continued emphasis of your brand in packaging through showing your logo, icon or imagery can help increase brand recognition and loyalty.
You can also tell customers the bags have less impact on the planet as they fit into a circular framework due to being reusable.
Encourage your customers to reuse them by giving them ideas for reuse (these bags are perfect for storing items or regifting to someone) and sharing how to lengthen their life through care instructions (we've mentioned them above!)
Mix and Match With Other noissue Products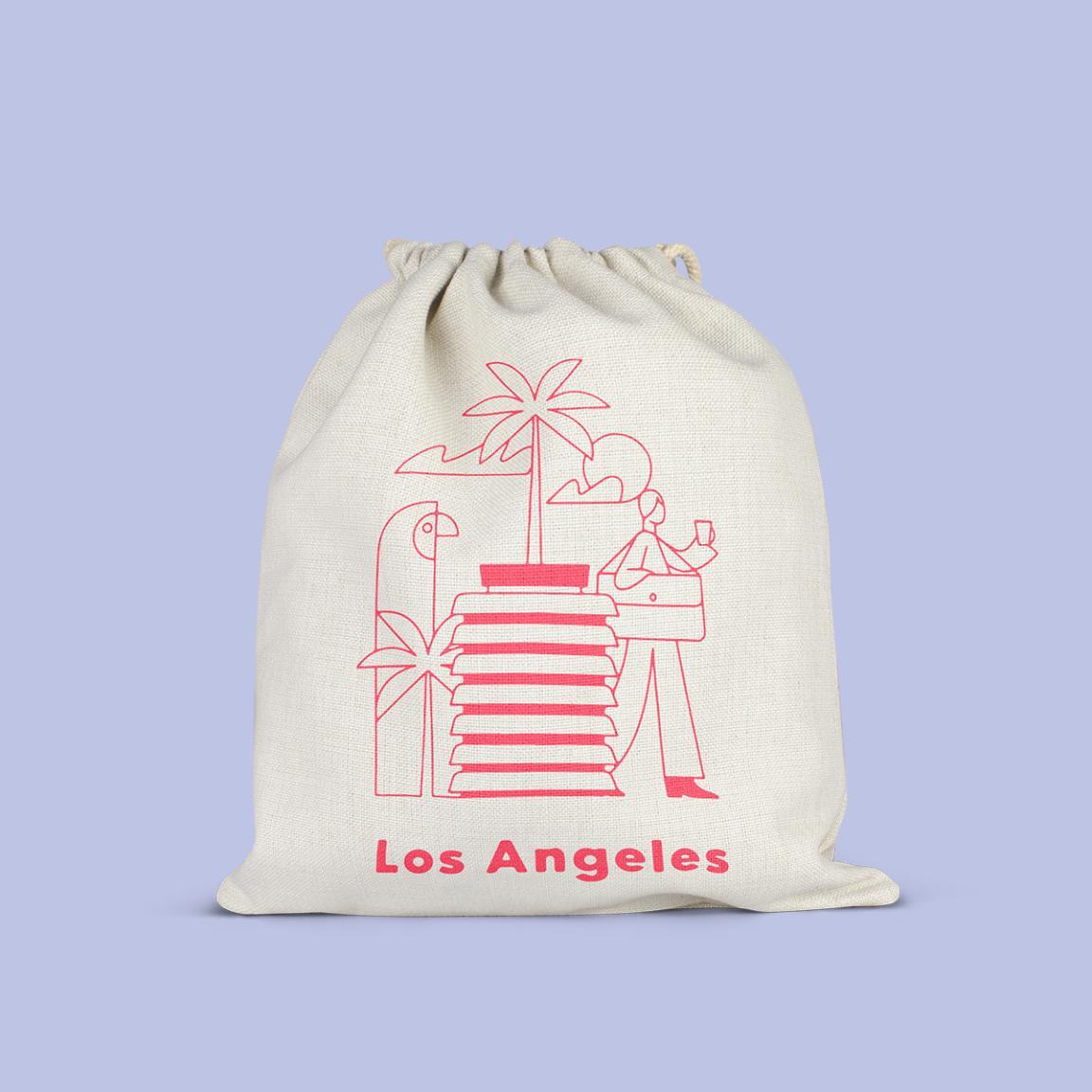 Our Custom Drawstring Bags can be paired with many other complimentary packaging products. One tip from us is to add a Custom, Compostable Card or Custom, Recycled Hangtags that share further information about your brand, such as your social media handles, brand story, care instructions, or a discount code.
They can also be placed inside of one of our Mailer Bags, which come in Compostable, Recycled or Recycled, Padded options for some extra cushioning. We also have Custom, Recycled Boxes or Recycled Stock Kraft Boxes you can ship them in, which offer sturdy, secure outer packaging.
Wrapping It Up

Ready to get started with Custom Drawstring Bags? Check out the options available here!
---
Want more ideas for elevating your packaging? Check out noissue's Instagram, Pinterest and TikTok for even more inspiration! ✨