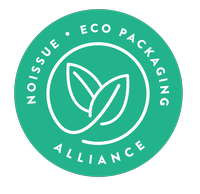 Luxury womenswear and sustainability aren't always terms that cross each other's paths in the fashion industry – but one small brand is out to change that.
Based in Los Angeles, California, one look at SHAND's Instagram and anyone would get the impression that its pieces were meant to be worn on the likes of high-end runways, with its classic, structured sets that exude a sense of impeccable elegance and finesse.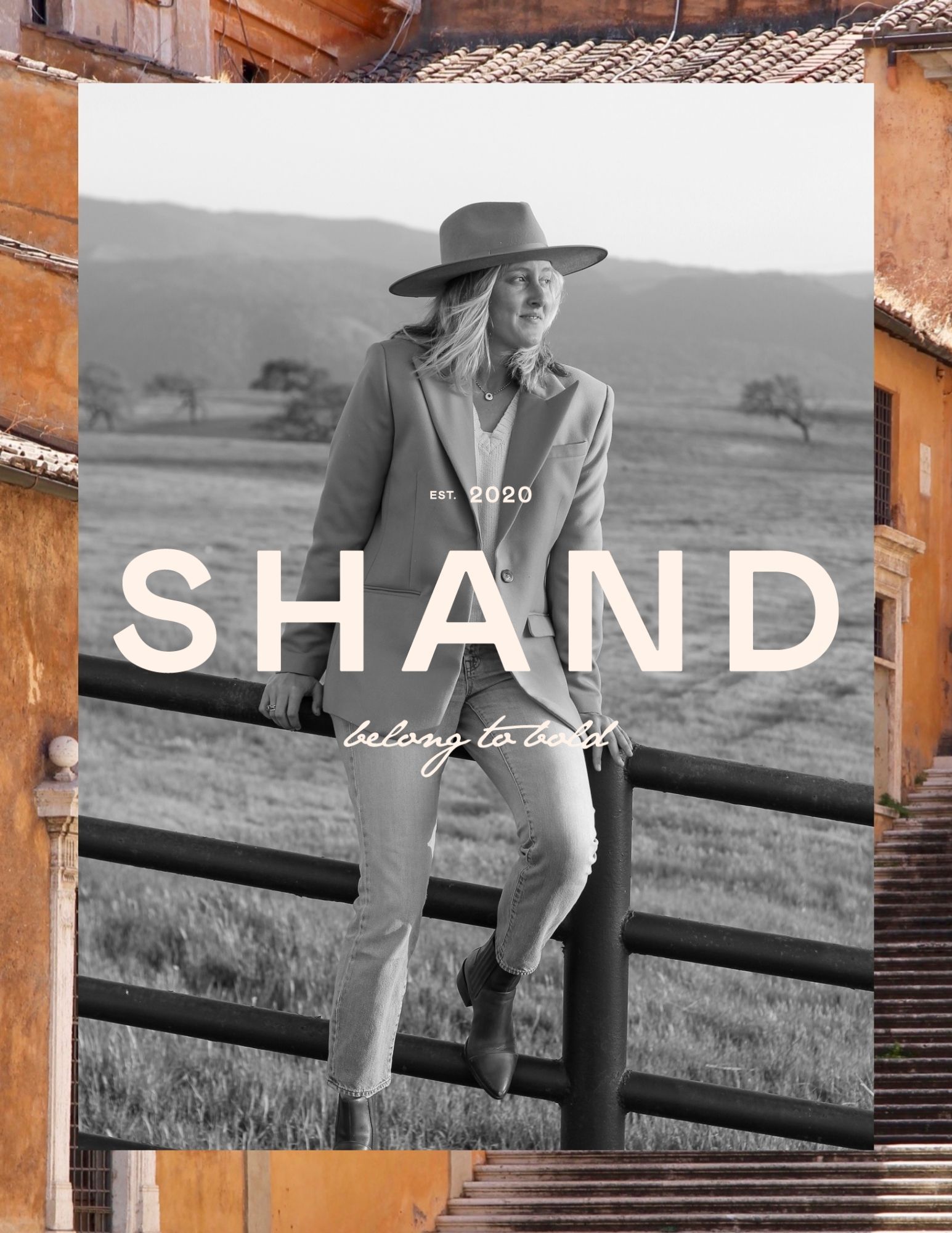 This is, after all, what SHAND founder Ryan Shand had envisioned in setting up her own business: to create a luxury womenswear brand that expresses sophistication and elegance through every design, where each piece of clothing holds its own story. In essence, Shand is an artist, and textures and fabrics are her canvas, where she carefully crafts each piece with timeless designs that embrace our differences, celebrate our dreams, and protect our planet.
"I approach each design like a work of art, crafted to be cherished for generations to come. Through sustainable sourcing of quality fabrics, releasing collections in small batches and legacy storytelling, I work empower women to reconnect to themselves and to empower them to feel bold and brave."
And working towards this mission is something that Ryan's definitely understood for a while now: after having spent the past six or so years working in operations for different startups and making other people's dreams come true, she took it upon herself to create her own story, and fulfill her own vision.
But making this decision in itself wasn't an easy task either. Despite her previous experiences of working with startups to fulfill others' visions in the industry, recognizing her own inherent worth and voice wasn't something that came easily, and particularly in putting enough faith in her own ideas and passions. It was this particular sentiment that then became the guideline in creating SHAND: to empower women just like herself to find their own voice, trust their strength, and be in full integrity with themselves. She describes her brand as an extension of her own voice, as well as her commitment to help others connect with their own power.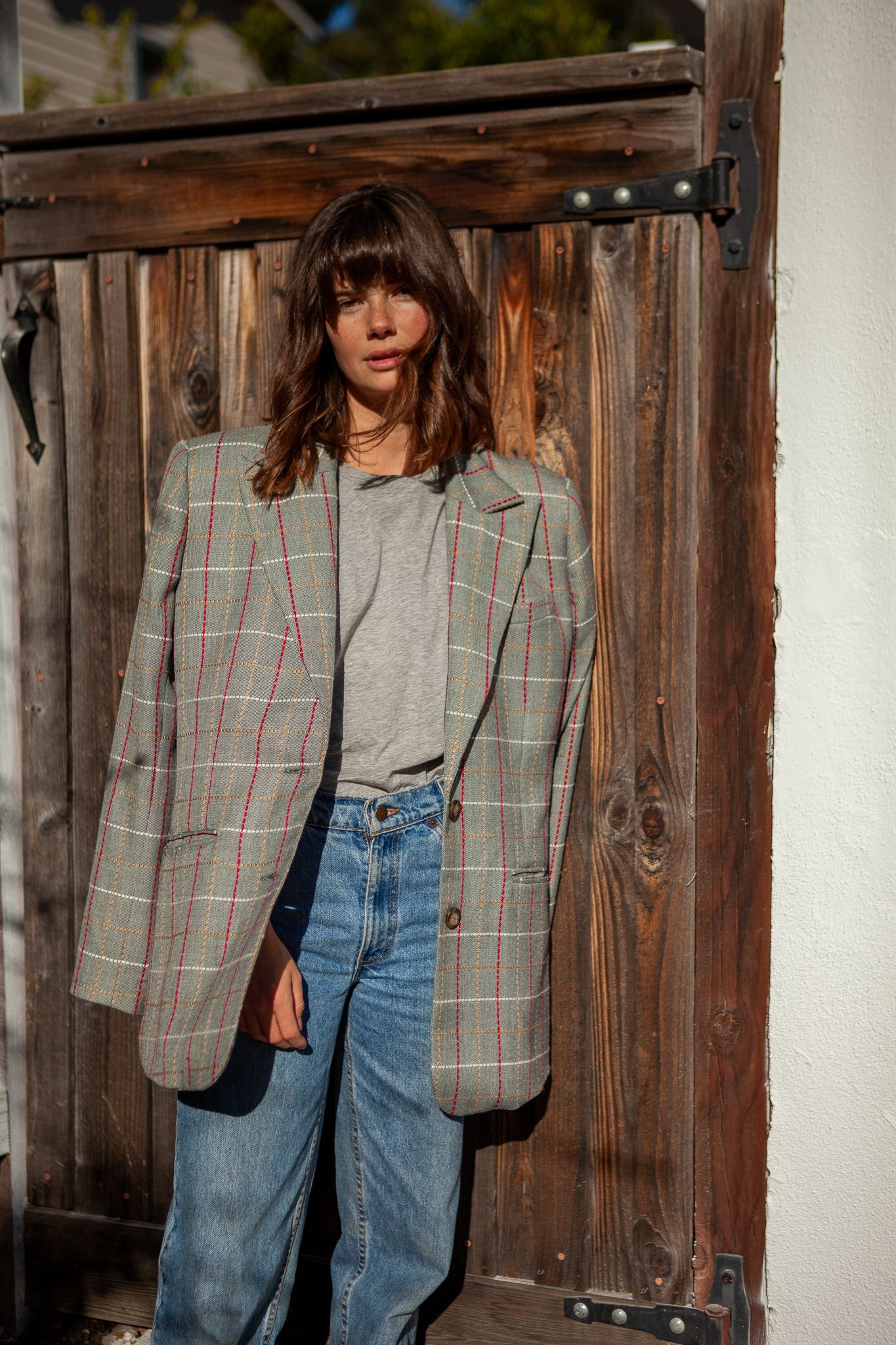 "This brand is part of my voice and my commitment to supporting others in connecting to their inner power."
And this vision is also something that Ryan takes to heart, and is an inherent part of SHAND's day-to-day process. Every detail that goes in the design process of every piece is intentional, so that each item of clothing is as bold and empowered as the women they are named after. Every garment is is carefully crafted with meaning and purpose, so that putting on a SHAND piece is akin to putting on a superhero cape – or as Ryan describes it – "to act as your superpower when you need it most."
But SHAND's heroics aren't just for show either – Ryan makes sure to go a step further by running her brand in a way that honors the planet and allows children to live and pass her pieces down for generations to come, which she does by incorporating sustainability within the very fabric of her brand.
In essence, sustainability is the thread and needle at the very core of SHAND: all pieces are crafted with care for the person, the story, the climate, and the industry – which means that patience is also part of  the brand's everyday process. In particular, the brand honors the environment by producing pieces in small batches, and recreating their shopping experience to be intentional and one-of-a-kind. Each piece treated like the work of art that it is, with handwritten numbers on every label that indicate the limited edition piece that their customers purchase. Moreover, by using deadstock materials, SHAND also goes one step further into bringing their fabrics, buttons, and trims into a new life – and a more elegant, sophisticated one, too! The very concept of sustainability is weaved into every step of the creation process, not just as an option, but because they believe it their duty to do so.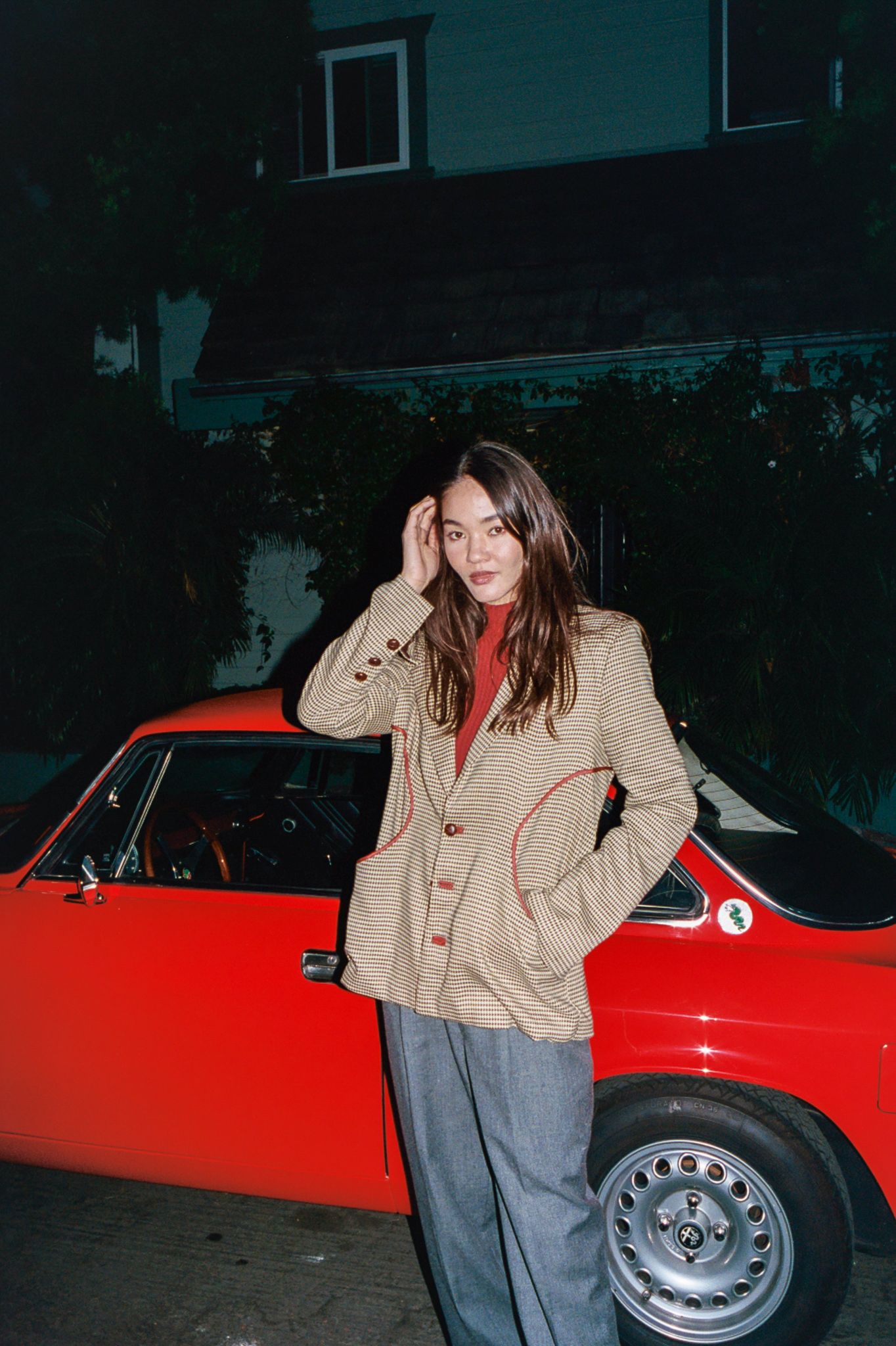 "We don't see sustainability as an option, it's a requirement."
Given SHAND's steadfast dedication to the planet, it was only natural that Ryan extended her sustainability efforts to include her packaging too, which was why she went with noissue to package all her carefully crafted pieces in packaging  that matched her brand's standards, and gives back to the earth in a sustainable, beautiful, and honorable way.
And in addition to joining noissue's Eco-Alliance, they've also made sure to consistently take action towards her sustainable values, down to the smallest details. Aside from all SHAND's clothing being made from deadstock materials, their labels are also made from used organic cotton and recycled paper, while their business cards are made from recycled T-shirt fabrics. As Ryan puts it, SHAND is passionate about the world we live in, which is why every little detail counts, in every step of the way. They do the best they can, and are committed to getting even better as they grow.
This is also definitely what sets SHAND apart from others in the same industry: their steadfast commitment to their authenticity, and staying true to their values and purpose in every step of the way.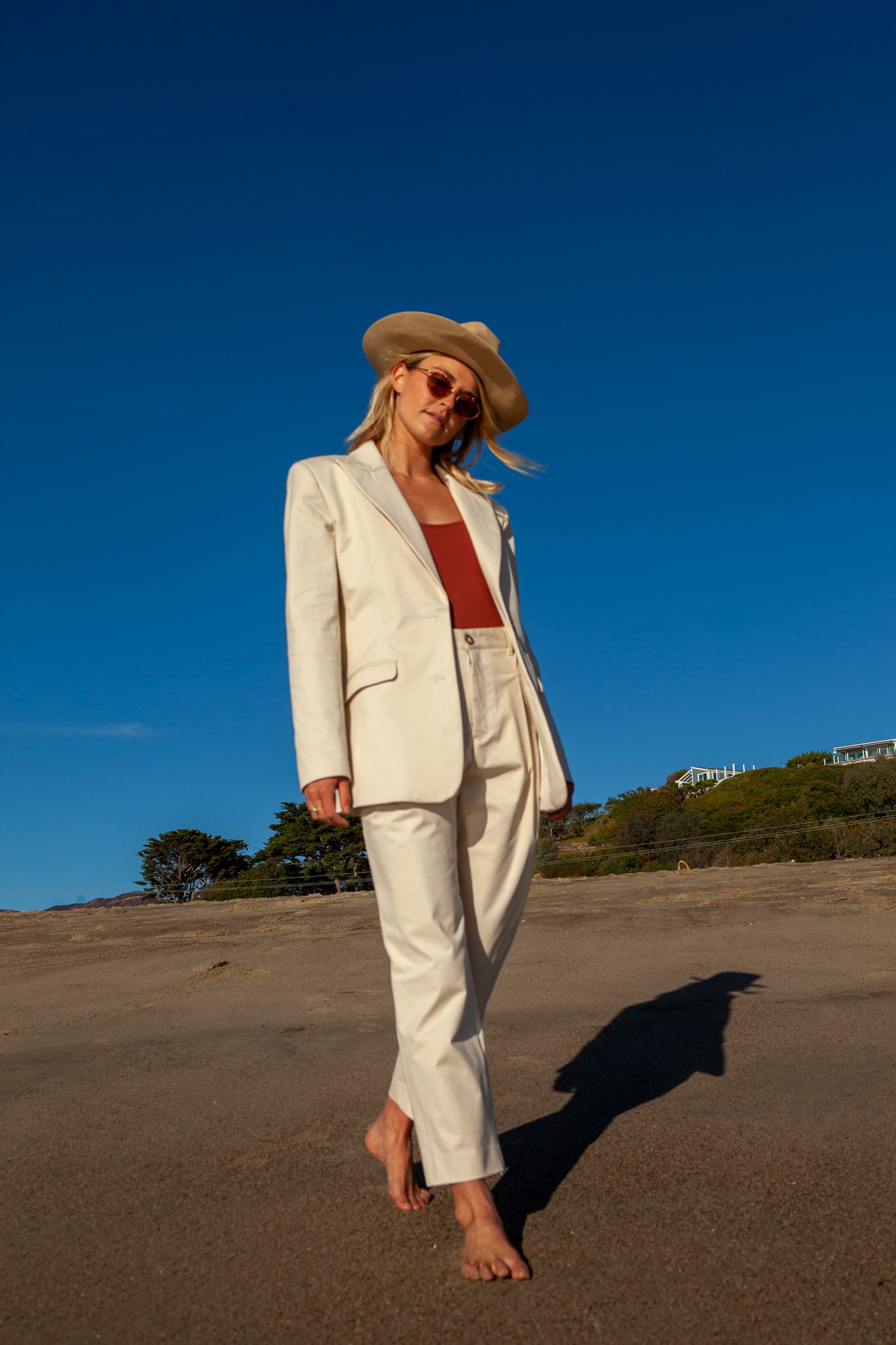 But being a small brand that's consistent with its values wasn't always an easy task, of course, but Ryan's also taken this in stride, viewing it instead as a challenge and opportunity to be more creative in her efforts.
Her advice is to stick to following your "true north" and purpose, and not to let fear or roadblocks keep you from pursuing what you believe in.
And it's clear that one of Ryan's own true norths points towards sustainability – one of her favorite projects she's done with her business is an extension of her brand that she calls the "VAULT", which encompasses upcycled and altered vintage goods that are pulled apart and then put back together again with new sets of fabrics, patches, pins, and more. Every piece is made to be a kind of its own, and is uniquely irreplaceable – making each one all the more special.
For a brand with sustainability and empowerment as its true north, it's clear that SHAND is just as irreplaceable and special as any of its pieces!
---
Find more of Shand here:‌‌
Website: shandla.com‌‌‌‌
Instagram: @shand_la
Like this story? Tell us yours! Share your brand story and love for your custom packaging and get a chance to be featured on the wrap! If you're a noissue customer and are interested, you can join the Eco-Alliance by clicking here and answering a few questions here.
Questions? Email us at ecoalliance@noissue.co.