In developing markets, sustainability means more than just taking care of the environment - it's also about providing stable incomes so that creatives can thrive.

In Kenya and wider Africa, it can be difficult for artisans to get exposure to profitable markets. This gave Teresa Lubano the idea of starting an online marketplace that gives young up-and-coming artists a place to show off their crafts.

Her resulting eCommerce store, Shop Nanjala, is home to a variety of locally-made gift items and decor. In this case study, Teresa tells us about her mission to bring African-made goods to market in the most sustainable way possible.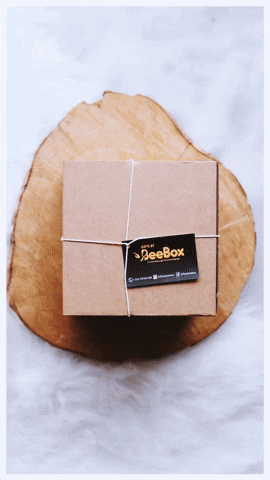 (In Teresa's own words):

"My name is Teresa Lubano. I'm a mom and a Creative Director for Seven Brands; a global design agency based in Nairobi, Kenya. I am also the Founder and Creative Director for Shop Nanjala; an online shop for Home Design, Gardening, and Gifting. We create and collaborate to deliver one-stop solutions for home design decor, customized gift items and eye-catching potted plants. All of Shop Nanjala's work is locally sourced and made in Kenya!"

"Launched online on the 1st of December 2015, Shop Nanjala was born from a recognition that many local artisans and craftsmen are held back by a lack of exposure and opportunity. Through our eCommerce platform, we are committed to helping them to take their talents and wares to the market in a more professional and gainful manner."

"Our vision is to be Africa's first sustainable online retailer of gardening, home, and outdoor lifestyle brand that is deeply rooted in the celebration of nature for the modern city dweller."

Sustainability has a much broader meaning than just the environment. According to the UN, Sustainable Development is defined by three 'pillars' - social, economic, and environmental. Without the three working in tandem, long-term solutions to the challenges facing the world are hard to come by.

For Teresa, working within a developing market comes with its own unique challenges, especially in finding sustainable ways of doing business that benefit both the community and the planet:

"In my market, which is a developing country, we as a business have just started looking at this paradigm. Now more than ever, we need to have more champions for sustainable business models, those that have inbuilt efficiencies, reduce greenhouse gases and even employ design systems like upcycling as part of their business operations."

"We do this by constantly seeking inspiration from nature, applying its principles to our designs and gardening offerings, hence placing sustainability at the heart of our company culture. We wrote an article about this topic (it was actually inspired by a noissue article on sustainability!)"

To read our article on sustainability for small businesses, click here!

"A huge part of the business has been the selling of plants i.e. succulents and other exotic indoor plants. We believe that mother nature is a great marvel, and we strive to infuse this even into the design of our range of products. I think being raised on a farm enlightened me on the therapeutic and restorative benefits of nature. I try to share this in my design work and through the product offerings on the platform which targets modern-day Nairobians."

"We pride ourselves in offering environmentally conscious products that support local artisans/cottage industries. We get excited when we are approached by artisans who use natural materials e.g. earth/clay, stone, soapstone, sisal, cotton etc. in their crafts. They stand a better chance at having their items retailing on our store!"

"As a Kenyan and a professional designer, I'm deeply empathetic to the high rates of unemployment in this country. We have a huge population of talented youth whose works go unseen/unheard. I believe that through collaborating with these youths and other cottage industry enterprises, we can retail their wares and shine a light on their work; in turn, fostering customers to appreciate and potentially purchase their wares."

As every small business owner knows, a cohesive brand identity is vital for building brand recall. With so many brands fighting for attention, a lack of consistency will make it difficult to gain a following.

Brand consistency came naturally to Teresa and Shop Nanjala due to her background in design:

"Luckily, I'm the creator of all the branding for Shop Nanjala. From the logo design (which happens to be my very own calligraphy!) to the custom packaging, colors, fonts and photography."

"So, I've got my finger on the pulse of all the brand assets! I have a brand guide that I really try and adhere to. It helps especially with the design of advertising material. Our marketing team uses the brand guide to inform the execution and rollout of all our communications. Consistency really is key!"

Pro tip: Developing brand guidelines is a fantastic way to keep your brand cohesive, especially if your marketing is being managed by multiple people!


Gift bag and custom tissue paper combo by Shop Nanjala.

Custom packaging is a brilliant way to bring greater consistency to your branding. When you've worked hard to create a cohesive image across your online channels, your customers will expect the same from their order too.

Small additions such as custom tissue paper or stickers will liven up plain packaging and build brand recognition. Best of all, it leaves your customers with a lasting positive impression!

"We love the fact that noissue has a cool yet simple way to shop for custom tissue paper. At the time we were planning to launch gift products in the shop, we had a lot of issues looking for a local supplier to make tissue paper. The contacts we got just had too high a price. The moment I bumped into your platform and saw the little video of how easy and affordable it was to order online. We were sold!"

"Custom-branded packaging has really helped my brand to grow, as everyone who sees the Nanjala logo on our packaging gets to know our brand. At first, it may appear quite a trivial thing to do, but in the long term our brand is seriously building brand recall, and an appreciation from our customers who think the custom tissue, care labels, packaging boxes, and carrier bags are a great way of presenting their purchases as gifts to their loved ones. It also shows that we care about the small details!"