Custom stickers are one of the best tools to give your packaging that extra wow factor. Why? Because they create high brand awareness at a very low cost. For businesses who are new to custom packaging, stickers are a great way to dip your toe in the water.

For those who are still thinking about whether to order custom stickers, here are a few reasons why they are a fantastic investment for your business:

Why do stickers play an important role in packaging design?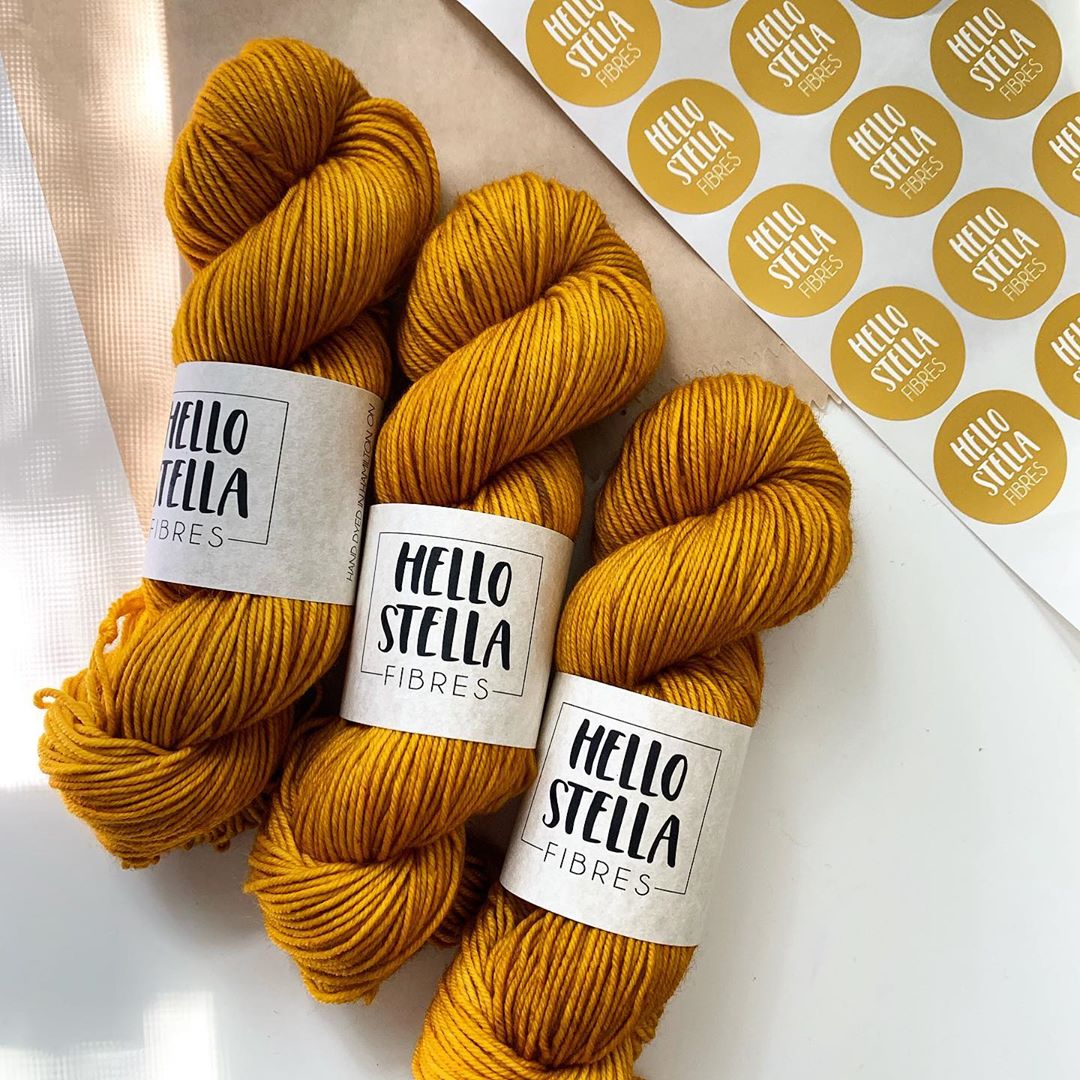 Stickers Are a Low-cost Addition To Your Packaging

Investing in branded packaging can be off-putting due to concerns about cost. But the decision to order custom stickers won't break the bank! This is because they have a lower MOQ (Minimum Order Quantity) than packaging such as custom boxes. In fact, stickers are one of the cheapest ways for businesses to customize their packaging.

When we say 'investment', we are also talking about time. Time is a massively overlooked metric when it comes to packaging. The reason? Many small business owners are doing order fulfillment for themselves. If a packaging design is attractive but time-consuming to assemble, it simply isn't practical.

Custom stickers are an easy way to give your packages a bespoke twist. All you need to do is whip it off the sticker sheet and apply!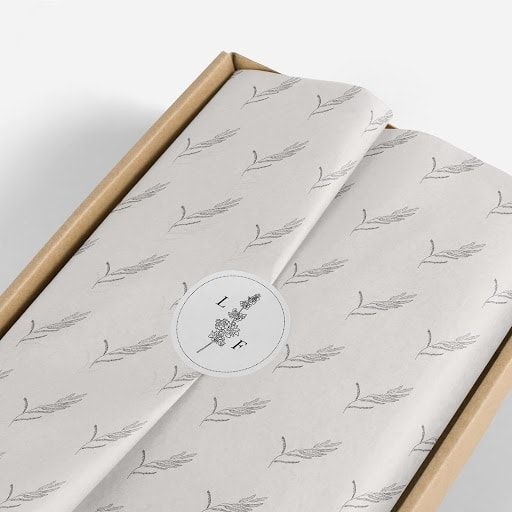 Stickers Are a Multi-purpose Packaging Solution

Custom stickers are one of the most versatile packaging solutions available. You can put them to use in a variety of different ways, such as:

Sealing the edges of gift wrap or gift bags, to prevent items from falling out.
Securing notes to the outside of packages.
Decorating plain external packaging e.g. boxes or mailers.
A branded gift with purchase for your customers.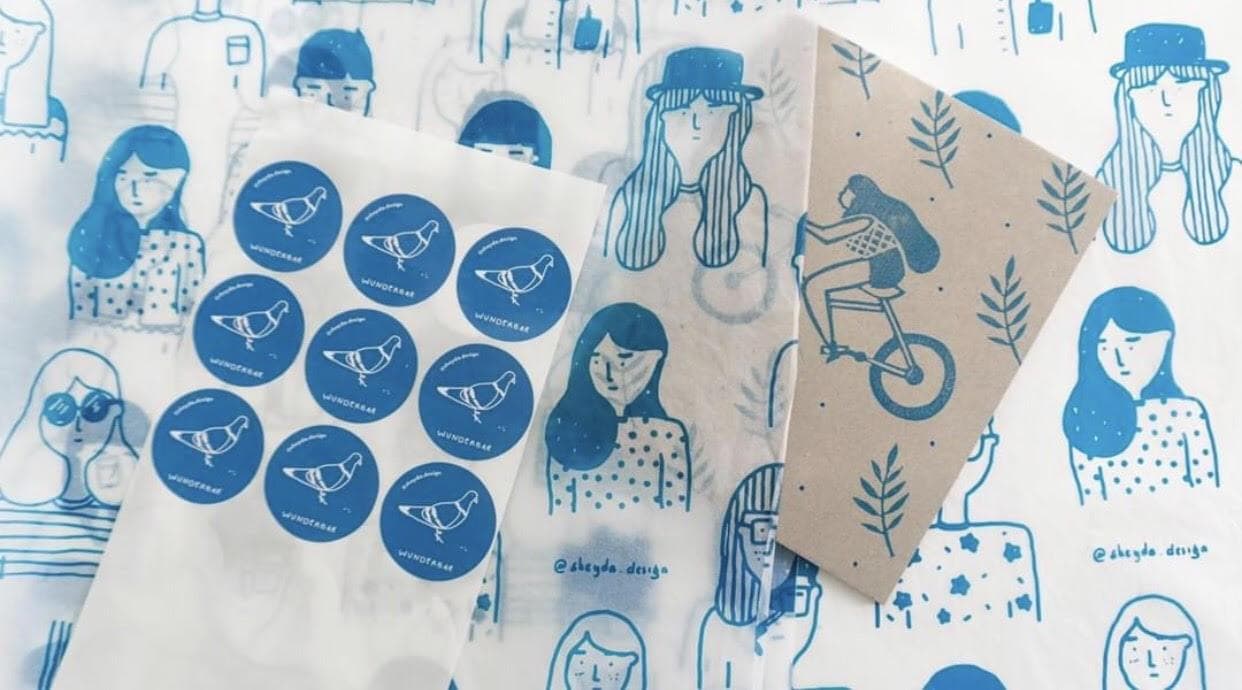 Stickers Provide a Great Focal Point In Your Design

The 'focal point' is the place in your packaging design where the eye is drawn to. This makes it the most effective place on your packaging to put important brand information, like company names and logos.

Stickers create a fantastic focal point on packaging. This is especially important if you plan on posting images of your packaging on social media. A prominent custom sticker with brand details is a low-cost way to develop brand recognition across channels!

How can I create unique and well-designed custom stickers?

1. Think About Contrast

Using one color palette for your packaging design creates a very cohesive image. But choosing a contrasting shade for your custom stickers is a great disruptor. It helps to draw the eye to important brand information more quickly. This is very important, especially when 7 in 10 consumer agree that product packaging influences their purchasing decisions!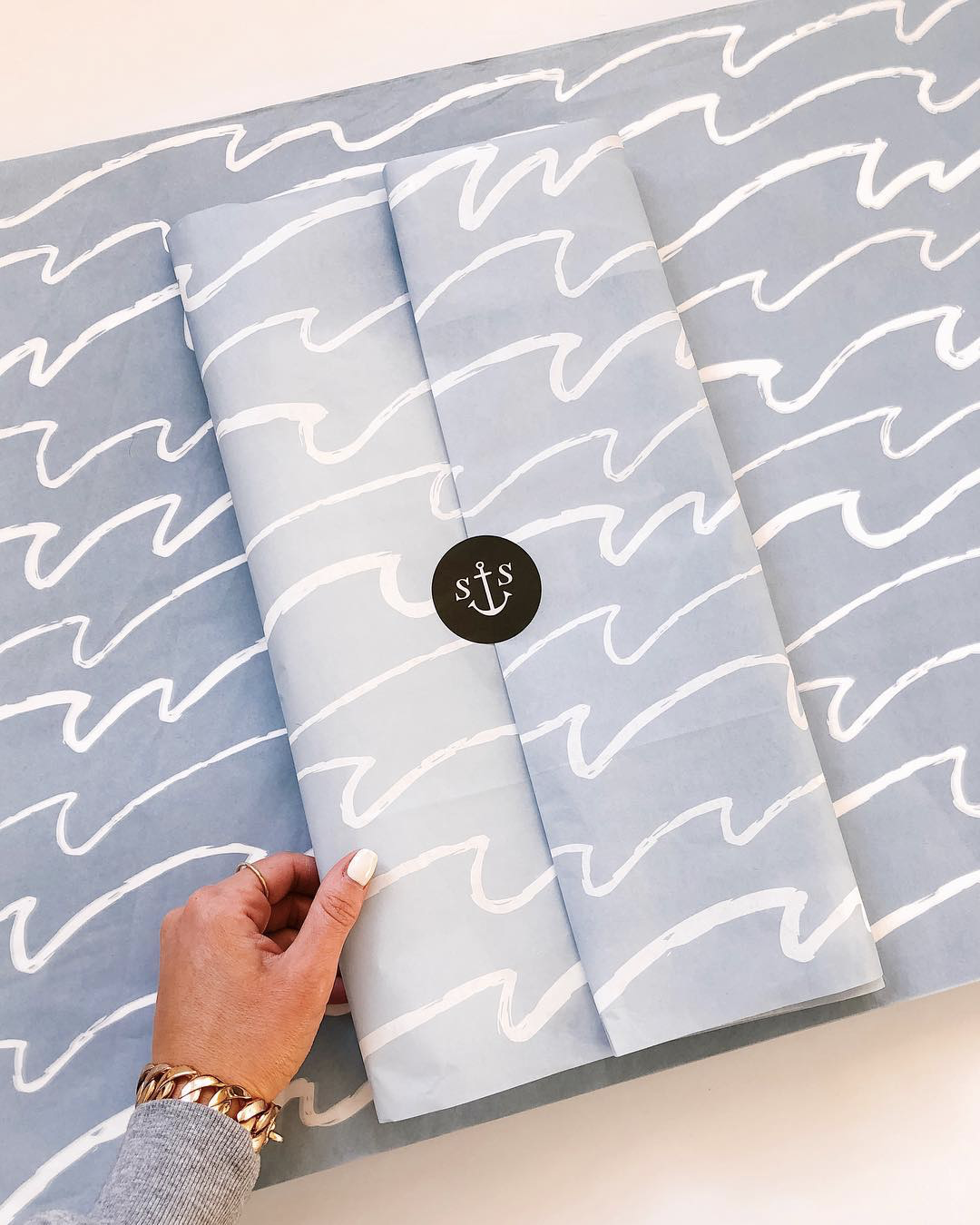 2. Consider Some Eye-catching Metallics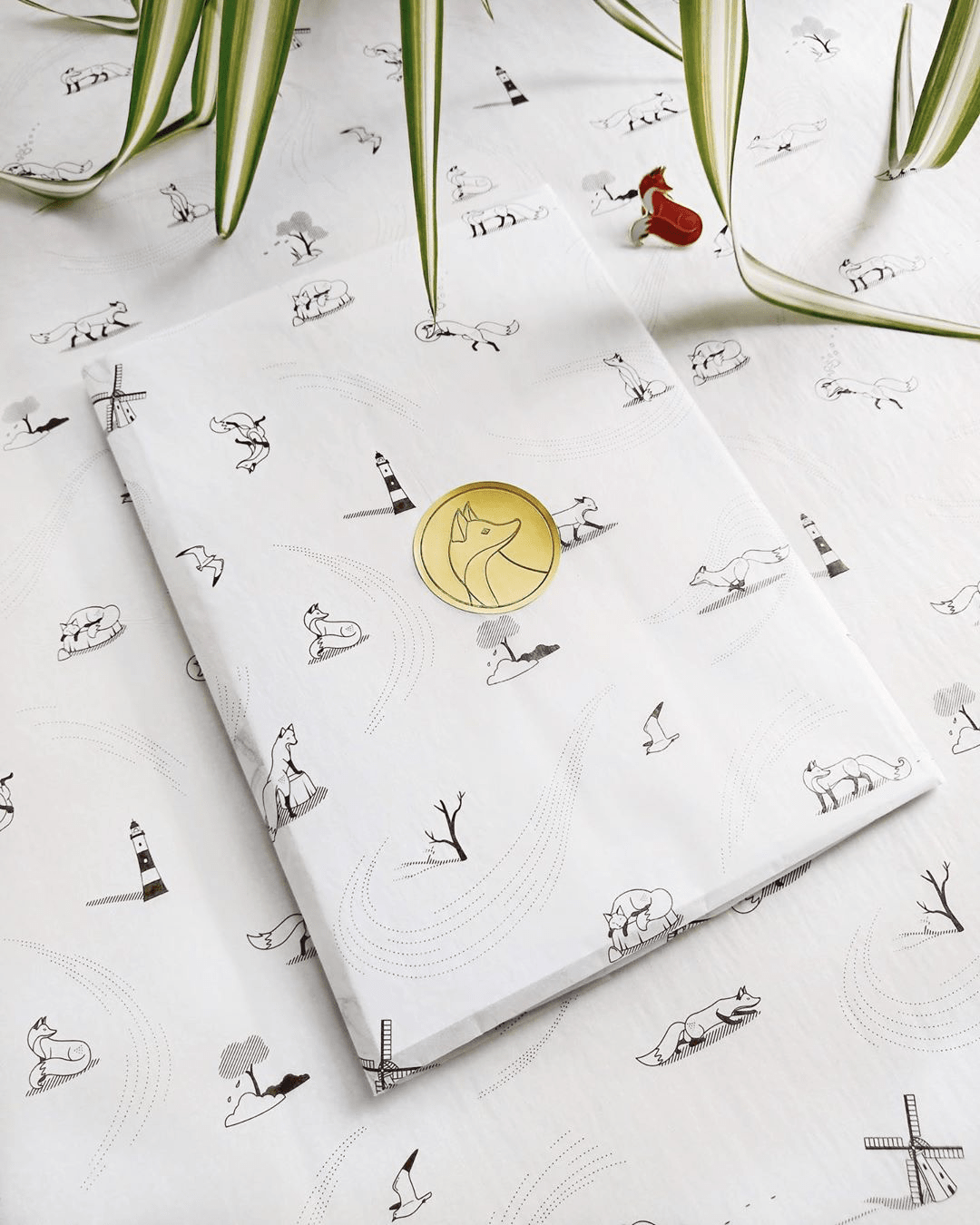 Choosing a gold or silver background for your custom stickers will really make them pop! The high gloss of metallic stickers gives your brand a luxury feel, especially if you have a more minimalist packaging design.
3. Add Information About Your Selling Channels

Custom stickers create a great point of interaction with customers, as they will need to remove them to unwrap packages or open gift bags. This engagement makes stickers the ideal place to put important brand details. When stickers are printed with information about selling channels, a brand becomes a lot more memorable.

Whether it's social media handles or the address of your in-store boutique, putting these details on your stickers is a clever post-purchase marketing strategy. It provides a subtle prompt for your customer to check out your brand's offerings in the future!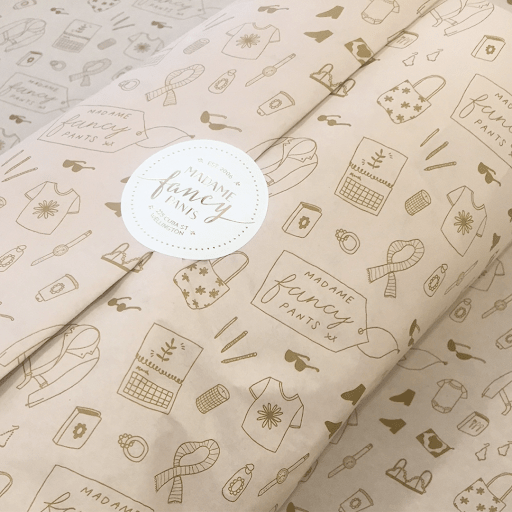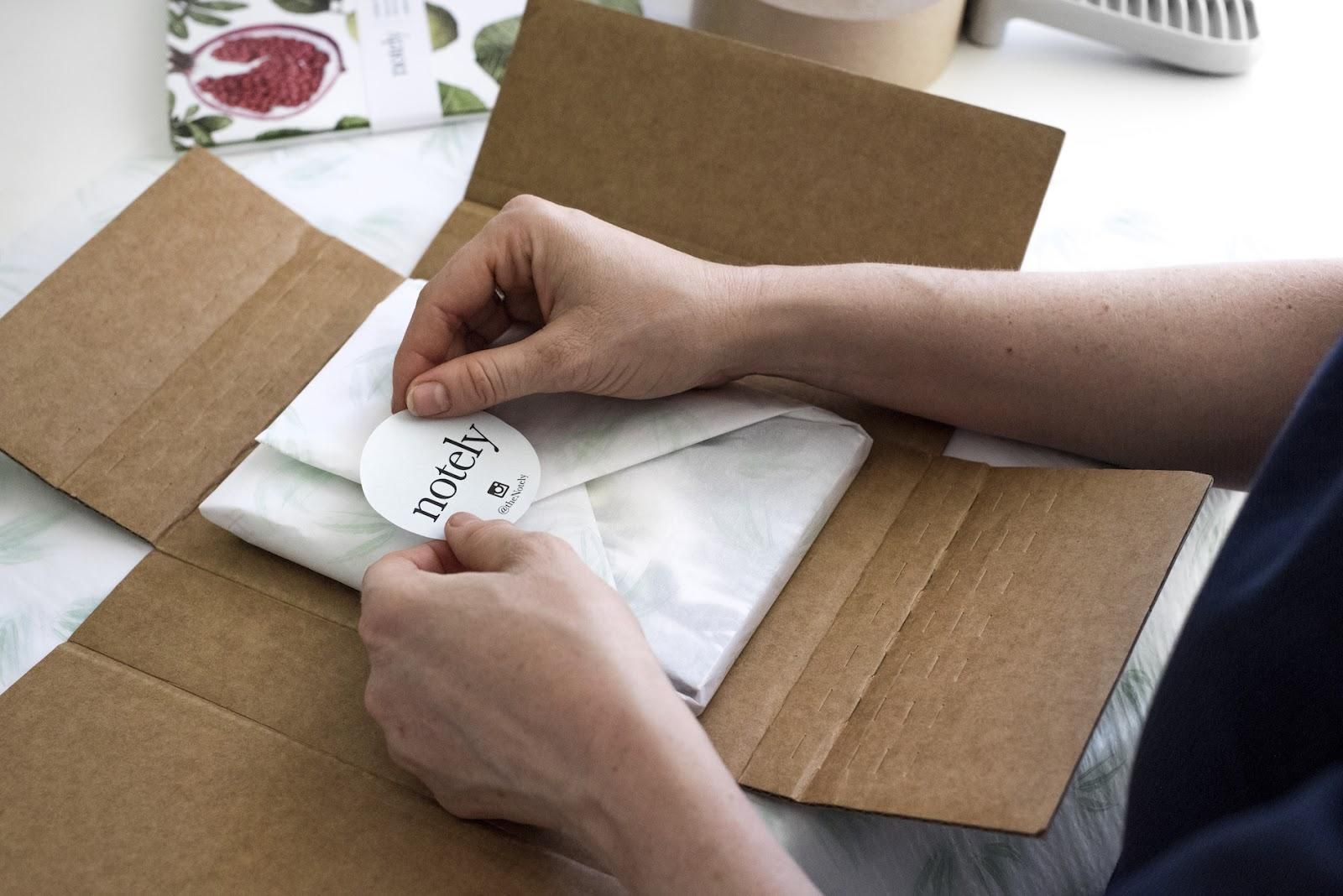 4. How About a Square Design?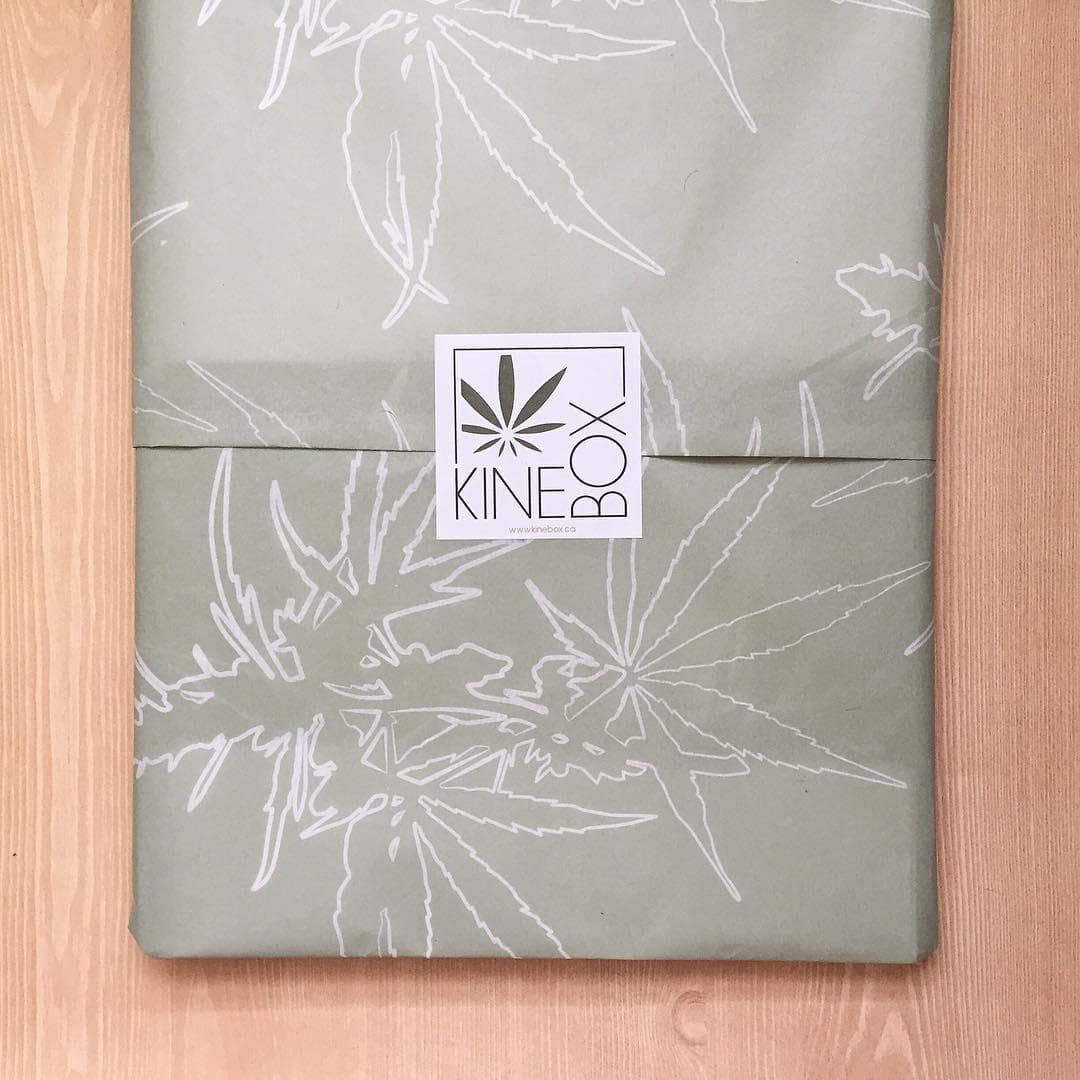 Square or rectangular stickers offer brands a few advantages. They are less common than circular stickers, and so provide a lot of visual interest. Having stickers with corners also opens up some interesting design possibilities, as shown above by Kline Box!

Custom stickers do provide a great place to put your logo or brand name. But this certainly isn't all you are limited to! Thinking outside the box shows that your brand has a creative outlook - always a positive!
5. Consider a Holiday Sticker Design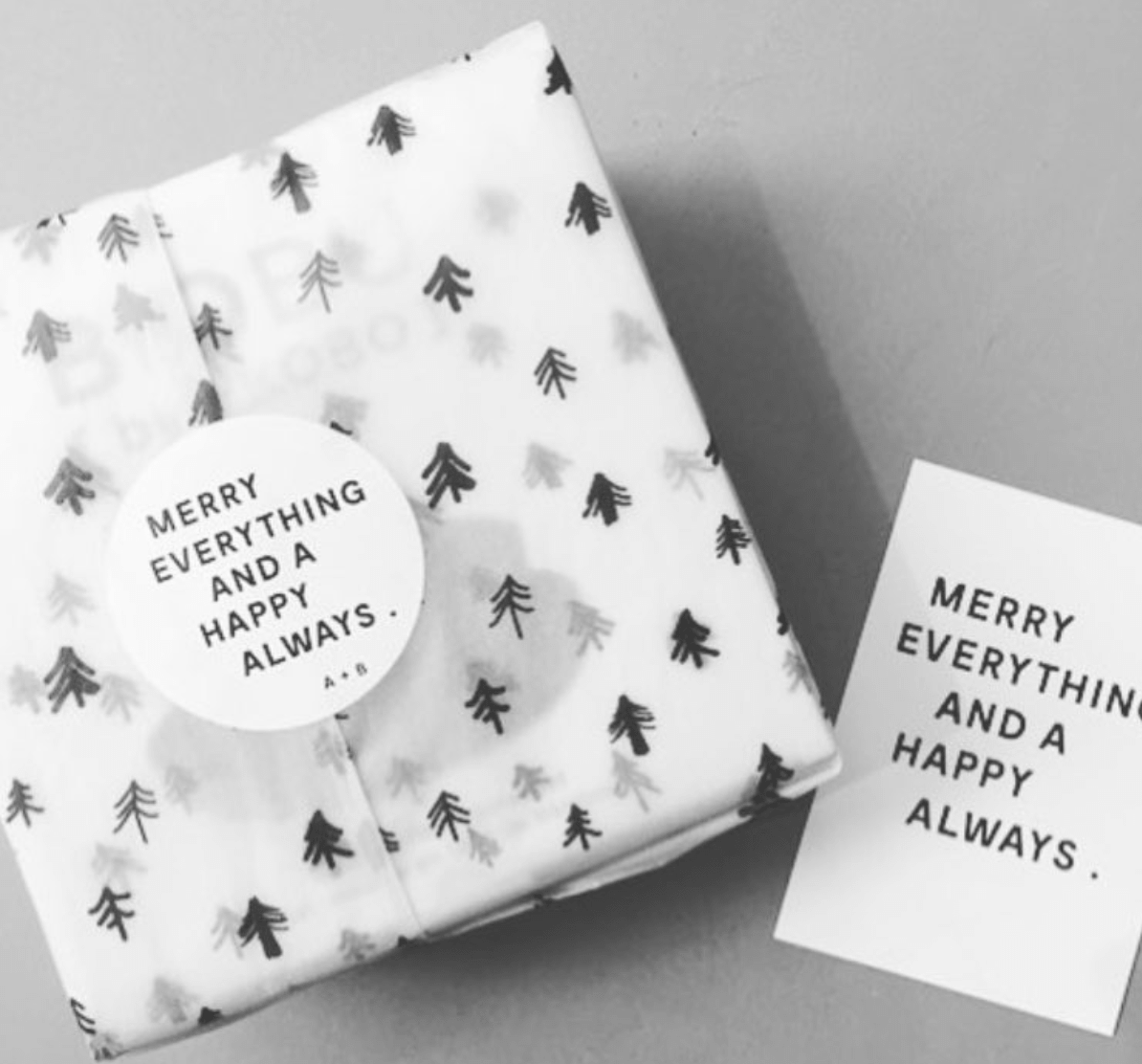 In the coming months, your customers will start shopping for gifts for loved ones. Catering to this need through a seasonal packaging refresh is a great way to lift your customer service game!

However, it might not be convenient or cost-effective for your business to design all-new holiday packaging. So, why not order custom stickers with a seasonal twist instead? It's a low up-front cost, and an easy way to advance your brand's holiday marketing efforts.
6. Add Some Artwork!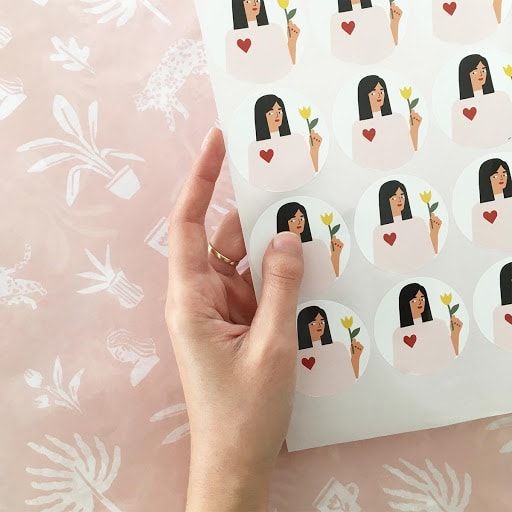 If you are an illustrator or a graphic designer, custom stickers are an excellent way to decorate your parcels with miniaturized artwork! If you have any signature characters or styles, putting them on the exterior of your package makes it much more personalized.
7. Use Stickers To Highlight Your Brand's Mission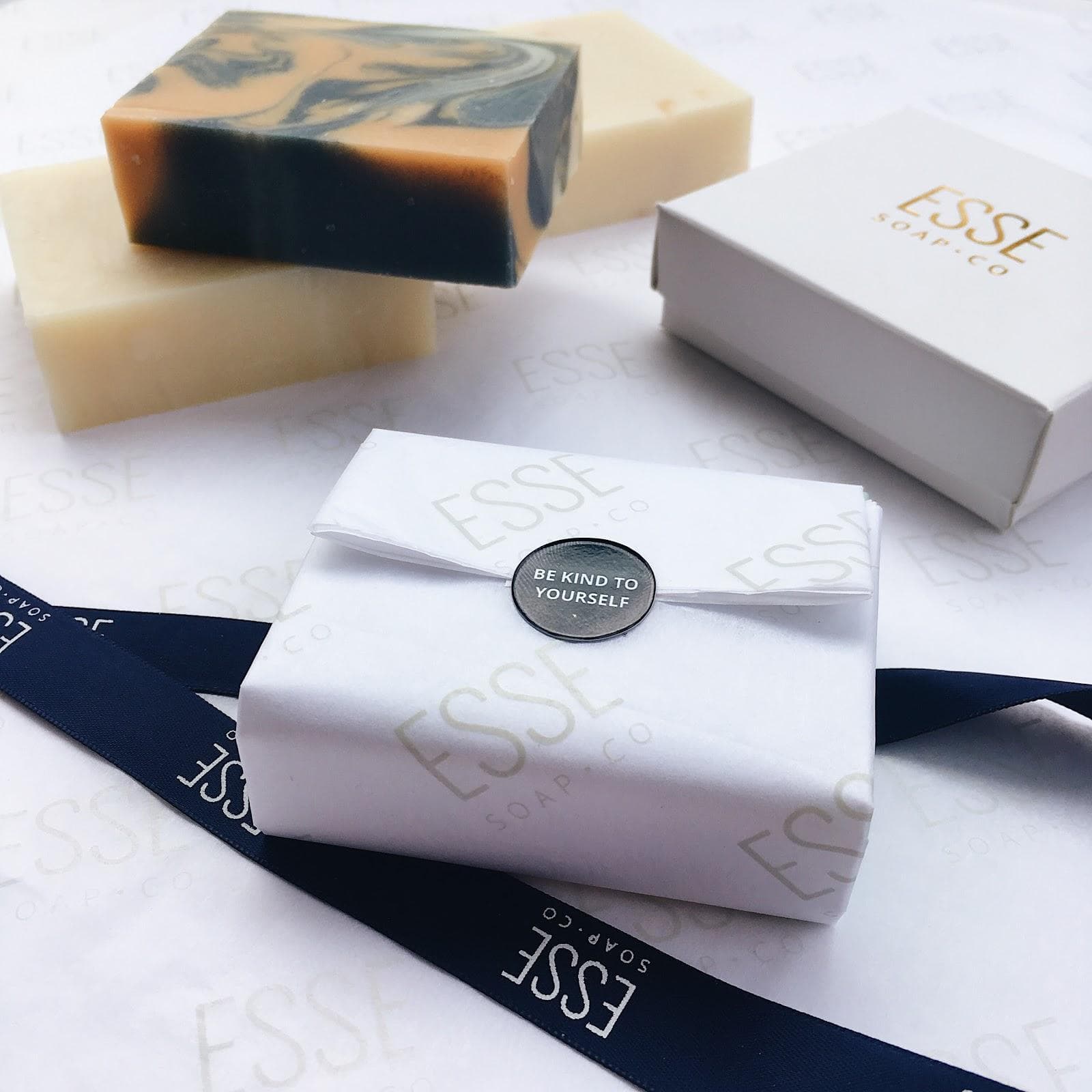 Your brand might not have an official slogan. But a short saying which expresses your mission really helps to pull together a cohesive brand image.

Esse Soap Co puts self-care at the center of their brand identity. They market this commitment by putting the words 'be kind to yourself' on their custom stickers. It's a simple and heartfelt way to showcase your values!


Why You Should Choose noissue:

We are proud to offer one of the best services for designing great quality and full-color custom stickers for your business! Here are a few reasons why:

Our Stickers Are 100% Eco-friendly
Because we use paper stickers instead of plastic, this makes them compostable! The paper we use is acid-free and FSC-certified, which ensures that it's been harvested using the most sustainable practices. We also print our custom stickers with soy-based inks, which are 100% renewable.

An Easy Design Process
Our design tool makes it easy for businesses to create the sticker design they envision. You simply upload your logo or completed design and use our sticker templates to get started!

Low Minimums and a Fast Turnaround Time
With our MOQ starting out at just 250 units (including free shipping!) our custom stickers are accessible to every level of business. From design to delivery, we offer a speedy 3-week turnaround for all sticker orders.