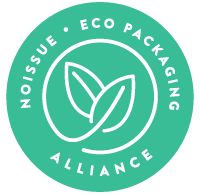 There's simply no doubt about it — dogs are the absolute best! As anyone who's had the privilege of being a dog's human would agree, our canine companions are some of the most loyal friends we'll ever have throughout our lives. And so it's only right that we treat them to the best of our ability while we're with them!
And one of the ways we can do just that is by providing our pet pals with the proper nutrition and treats that allow them to live their best lives. Even better? If they leave absolutely no harm on the environment! And that's precisely what Richard and Sebastian, the couple behind the small biz Simplee Dante, can attest to. Based in sunny Miami, Florida, Simplee Dante is a brand that creates natural, healthy treats for your canine pals, all wrapped in packaging that doesn't harm the earth, including their circular, custom-made noissue Stickers and Tape!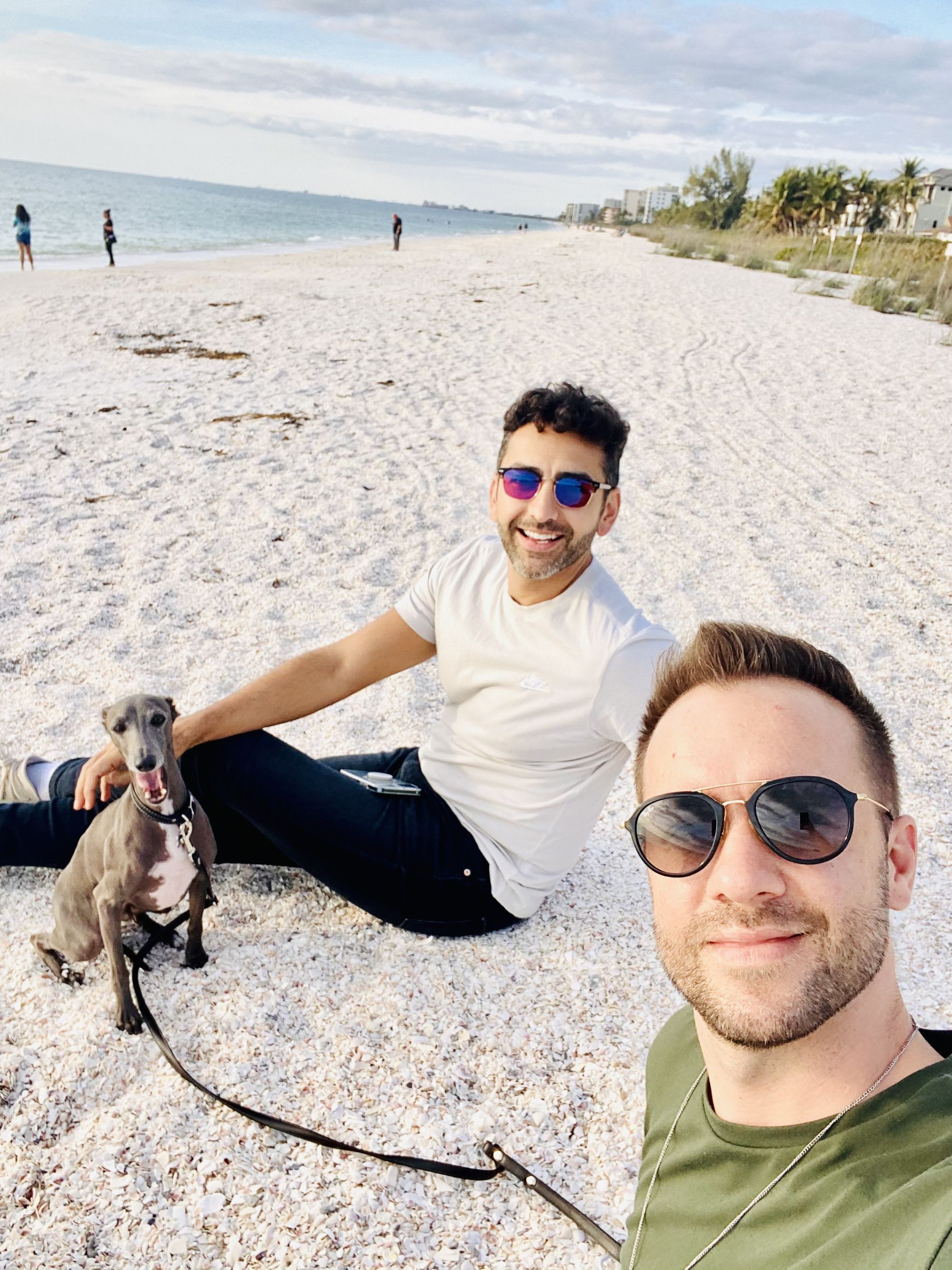 Richard and Sebastian are dog parents first and foremost, of a beautiful Italian Greyhound by the name of Dante. Before even thinking of starting their small biz, Richard and Sebastian had noticed that Dante hadn't been doing so well with his regular dog food. After much research, they then tried something different: they started feeding Dante meals made with healthier and simpler ingredients. After only a week, massive improvements began to show: Dante's energy improved, as did his skin and coat! There was only one problem: everything they bought was covered in plastic. As regular beach cleanup volunteers, Richard and Sebastian are well aware of the destruction that single plastics can cause to oceans. The couple then put their heads together to come up with a solution that would solve both of these challenges — to provide fellow pet owners with healthy, natural pet products in packaging that wouldn't pollute the earth. Eventually, after many months of planning and preparation, Simplee Dante was born!
Simplee Dante's mission as a brand is straightforward: to lead change in their industry by creating and promoting simple, natural treats wrapped in zero-waste packaging. Their overall goal is to make a healthier future for your dog and for the planet! Although they're starting out with natural dog treats, they have big visions of the brand: in the future, they hope to provide dog owners around the world with all the essentials their pup could ever need, all made with circular materials that won't harm the earth. Their core mission is to push the pet industry into more environmentally responsible directions that overall build a better future for everyone!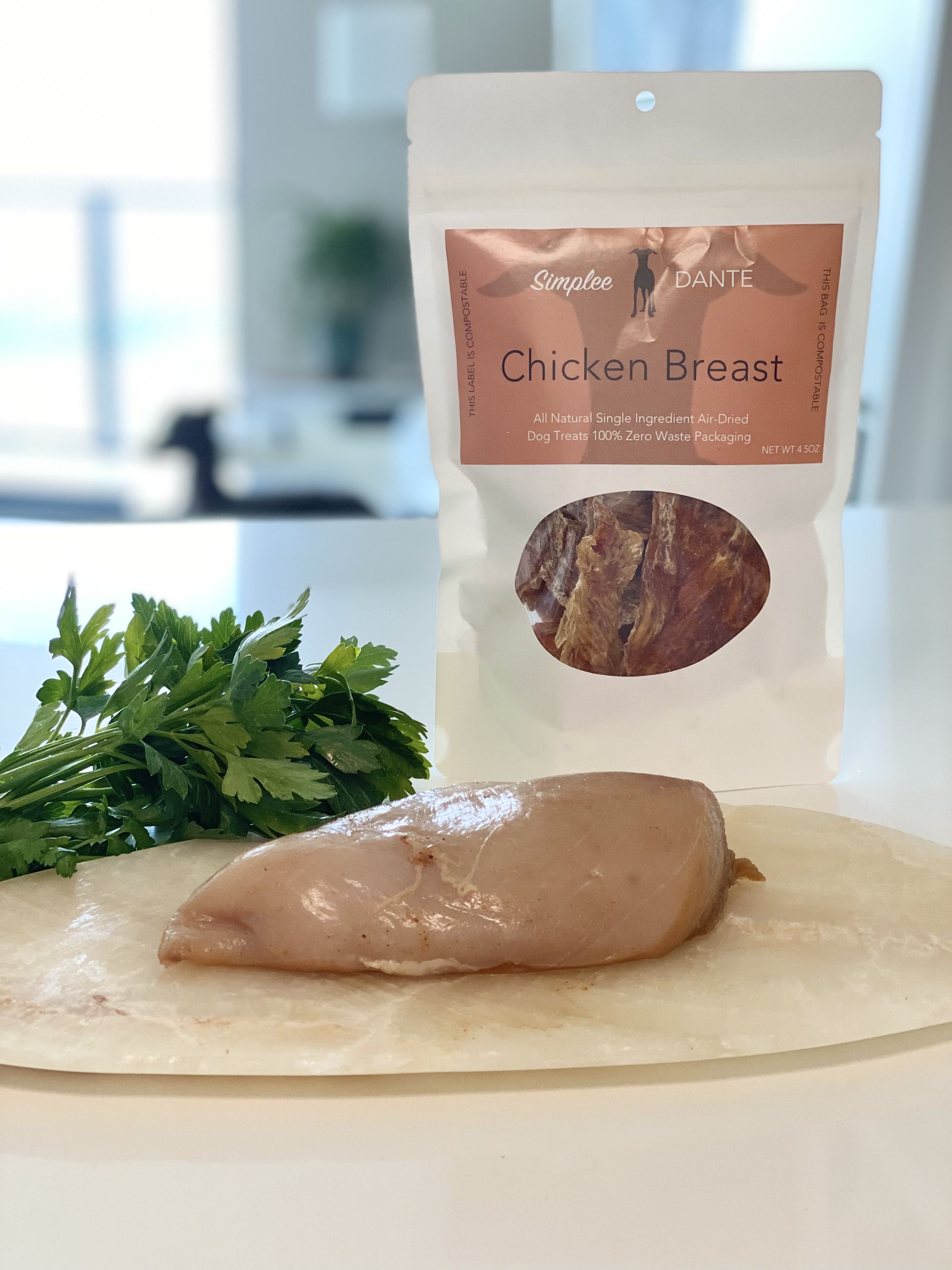 Being environmentally responsible has been the most important pillar for Richard and Sebastian's brand since day one, and they've always made it a point to use circular materials in all aspects of the business, from their natural dog treats to their recyclable and compostable packaging! As a family-run startup, they're also constantly adapting their ways to keep growing their environmental efforts, alongside their customers.
"We strive to help and encourage other pet companies and pet owners to better their sustainable efforts and start thinking about a greener future for our planet."
And part of fulfilling that mission is by choosing circular packaging, which they've done with noissue! Ever since starting Simplee Dante, Richard and Sebastian have been on a mission to find the right packaging that would fulfill their zero-waste promise to their customers. And when they came across noissue, they knew they found the right company that shared their same vision and values. Not only did they find just the right compostable, recycled, and reusable packaging they needed, all their materials were also fully customized just for their brand!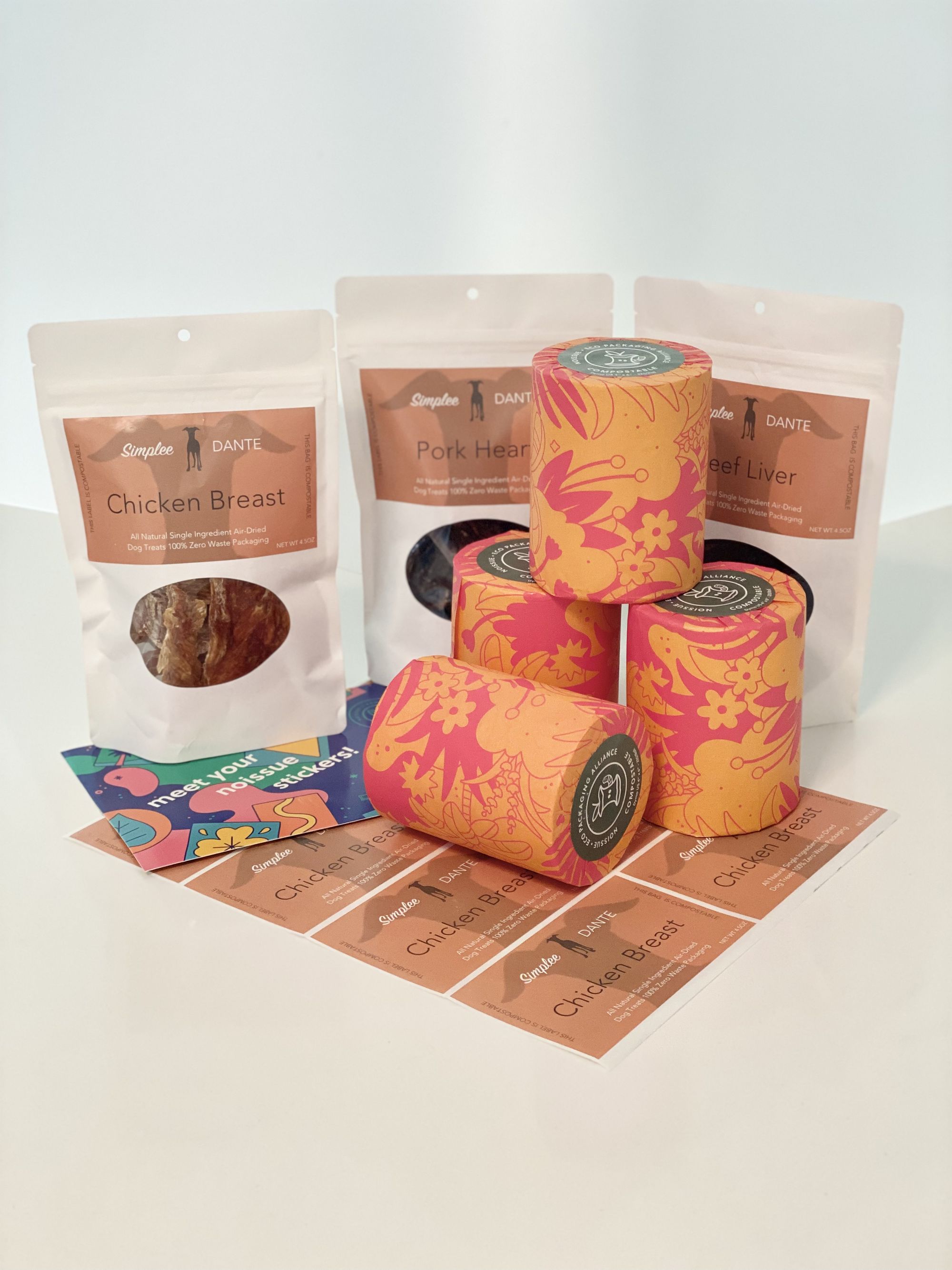 "We fell in love with the quality, mission, and story of noissue and really wanted to partner with them as we feel our business has a deep connection with their mission. Also, we couldn't find anyone else that could come close to your amazing reviews so we gave it a try and it has definitely paid off!"
They're also happy to have joined the noissue Eco-Alliance community to take their mission even further. With every packaging order, they've helped contribute to environmental conservation efforts around the globe — something they're ecstatic to share with their customers! Richard and Sebastian are happy to be a brand that contributes to building a better tomorrow and hope that other brands do the same, too.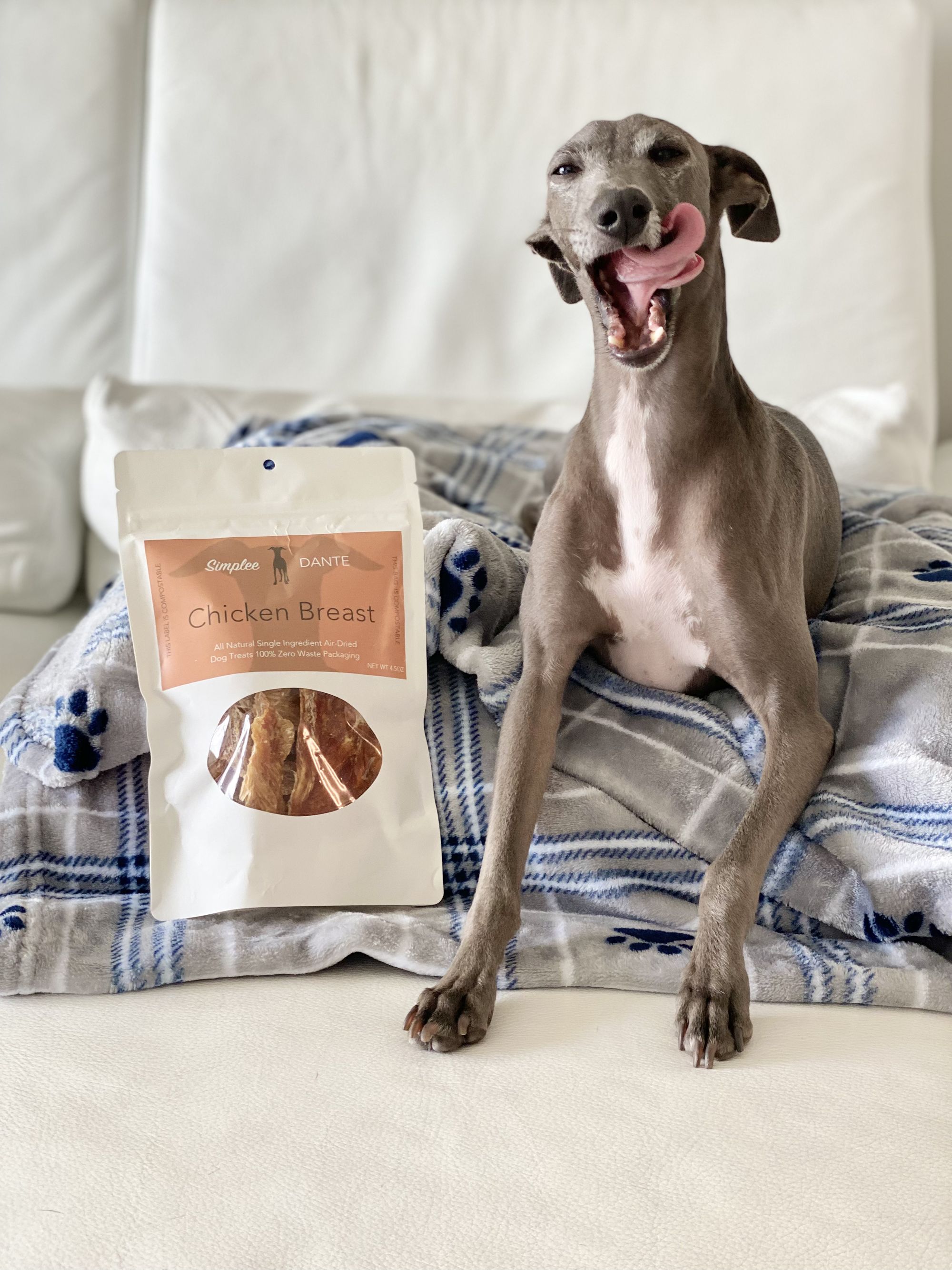 "We hope that one day we will be huge contributors to the Eco-Alliance and continue educating others to strive for a more sustainable planet."
As part of their preparations for their official launch, they've both been hard at work to provide the most earth-friendly packaging possible for their customers to fully deliver on their zero-waste promise. Post-launch, they've also set the goal of sourcing even more circular ingredients and materials, and are excited to see how far they can go! After all, the movement towards building a greener, healthier future is never really over.
Richard and Sebastian are out to make some real changes, and that's also what sets them apart in the industry. They're dedicated to their mission of offering pure, healthy dog treats with packaging that won't leave any impact on the earth, and they also hope to educate their community on living more sustainable lifestyles with their pooch through promotion and awareness.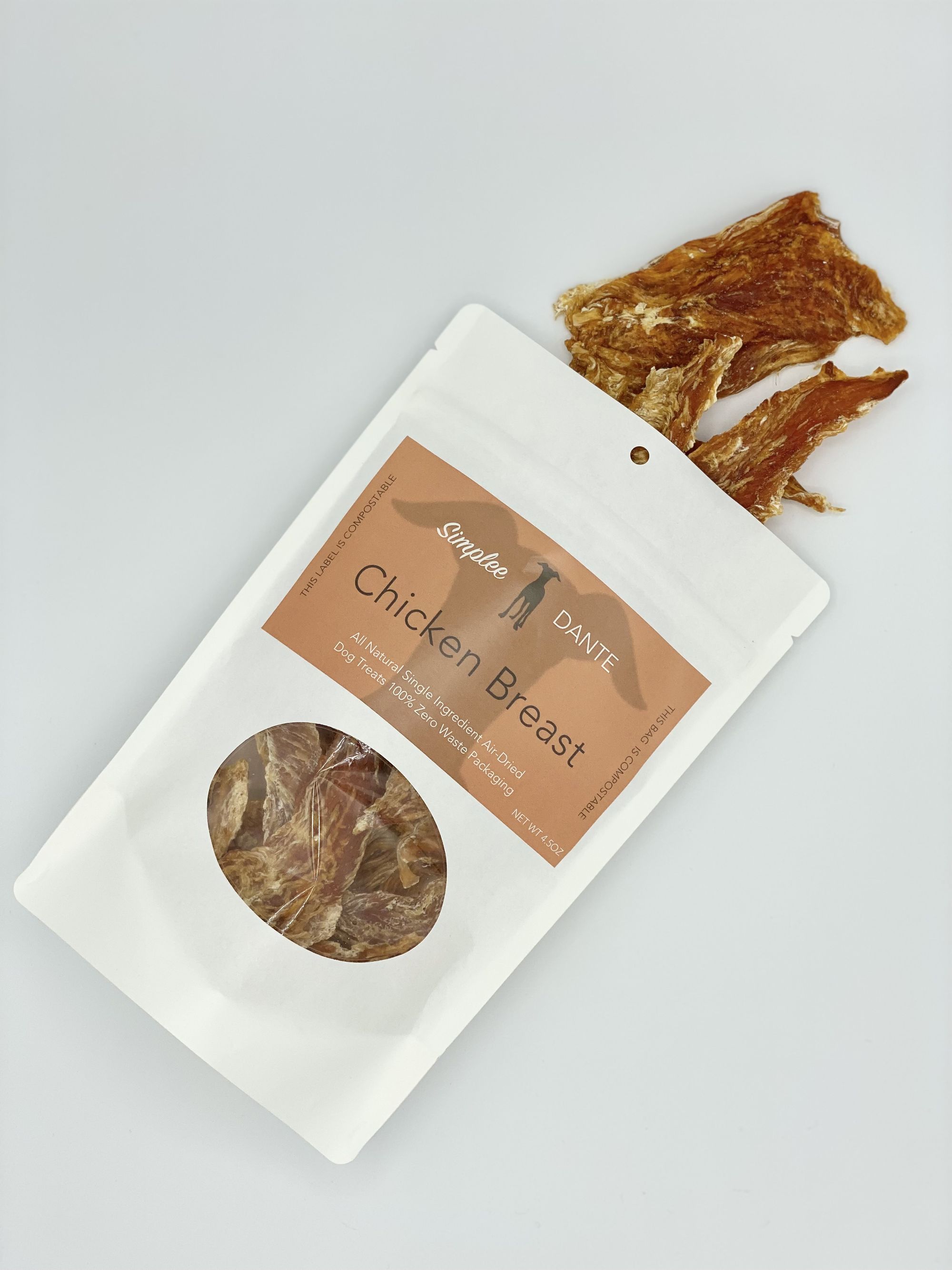 They're undeniably dedicated to their mission, but it hasn't always been the easiest ride, even before officially launching. Sourcing compostable packaging has been a real challenge, as they've never made it an option to go down the easier route of using whatever's most available. All their time and energy has definitely since paid off, however, which they both feel great about!
For others who also hope to start their own businesses, Richard and Sebastian's foremost advice is to just go for it! There's nothing to lose and everything to gain, and much to learn along the way. Having spent a year working on their mission, they've both learned many lessons on everything it takes to build a company. It wasn't always easy having no prior experience, but they've learned along the way, and have since found that everything has a way of coming together in the end! And for Richard and Sebastian, one of the most rewarding parts of the journey so far has been connecting with people in their community and sharing their vision for a better future.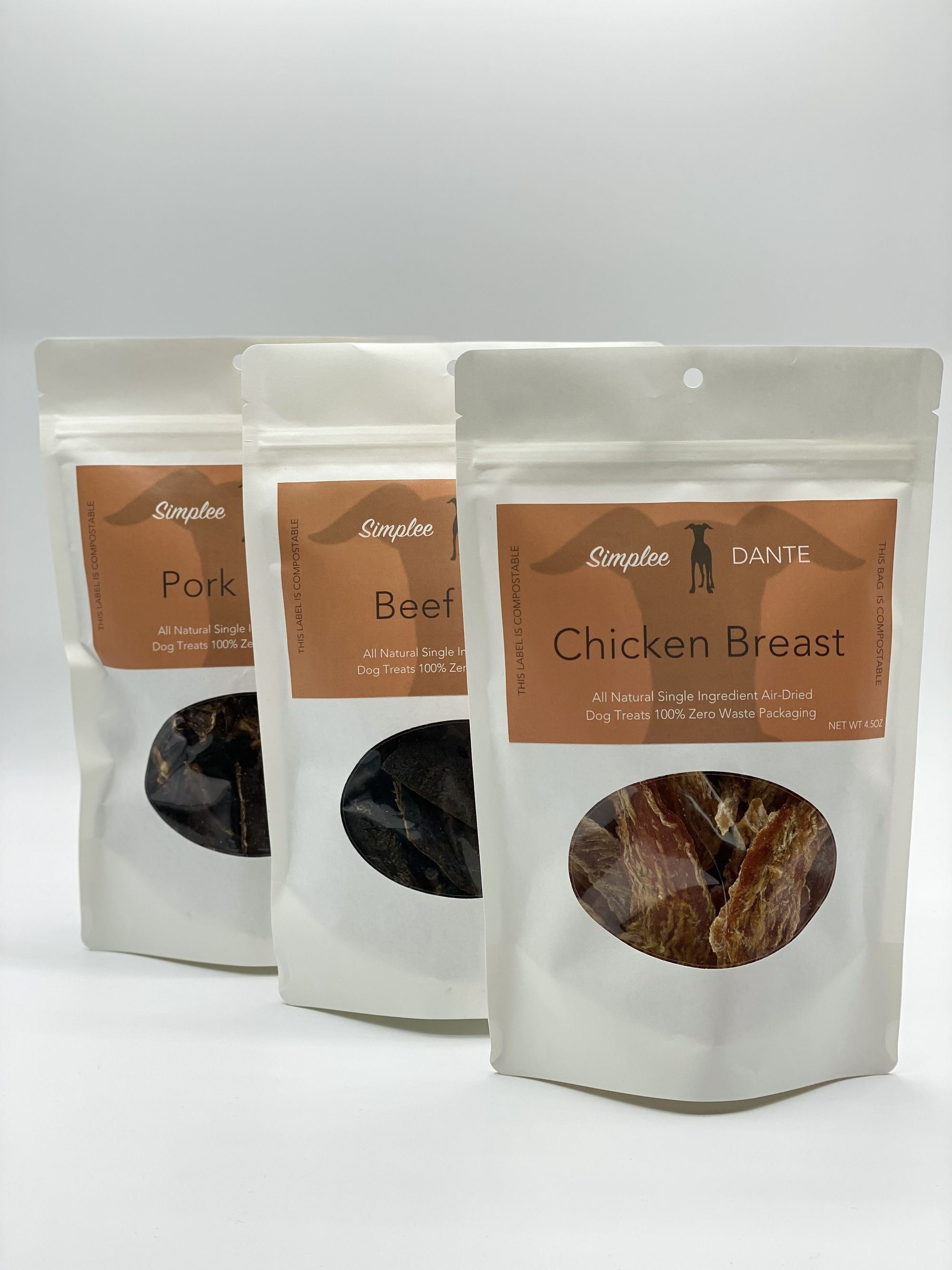 "It feels good to know that everyone will be making a difference together." We definitely couldn't agree more!
---
Find more of Simplee Dante here:‌‌‌‌‌
‌‌‌‌‌‌‌‌
Website:‌ simpleedante.com
Instagram: @simpleedante
Like this story? Tell us yours! Share your brand story and love for your custom packaging and get a chance to be featured on the wrap! If you're a noissue customer and are interested, you can join the Eco-Alliance by clicking here and answering a few questions here.
Questions? Email us at ecoalliance@noissue.co