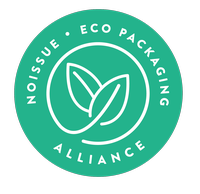 Terrible things happened during the pandemic, and these forced us to find something good out of it to survive. For others, the isolation gave them time to learn more about themselves. Those who wanted to be productive spent it discovering indoor hobbies or learning new things.
For Mel, a digital artist, she used this time to pursue a small art shop, where she could share her adorable art that brings life to food, animals, and many more!
Learn more about Mel's vision, inspiration, and how she's coping as a beginner artist in the industry:
"Hi! I'm Mel, born and raised in the bay area, and currently a digital artist in hopes of someday expanding my shop to other forms of art. I started digital art when I first got my iPad, but the pandemic gave me a bigger reason to pursue a small shop, and it turned out better than I thought! I still have a long way to go, but it's been a pleasant experience to grow with art."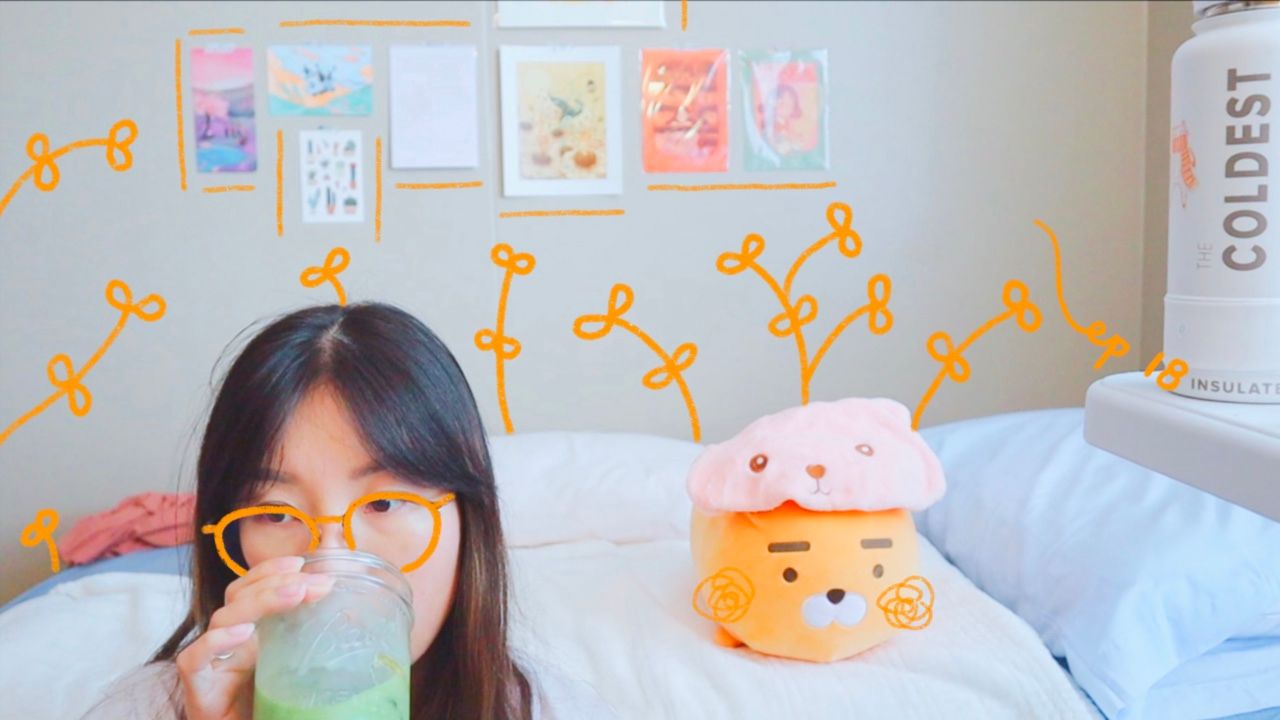 "I started Smoleart as a way of drawing small things on Instagram, but then I realized that I could barely draw anything that I wanted from my mind, let alone smol drawings. Afterward, I decided to just partake in challenges and draw things that I liked such as K-dramas, and it has led up to where I am today. Currently, I just draw what comes to mind, which are typical shows I watch or cats/dogs. Smoleart has turned from a vision of smol things too much larger things than I first imagined.
As of right now, my vision is to create original art and develop a style of art that I can be proud of. When I first started drawing, I didn't realize what my art style was until people started mentioning that they liked my art style. Until now, I'm still not too sure what my style is. But in the end, I want to create things that spark joy to me and have others also enjoy them."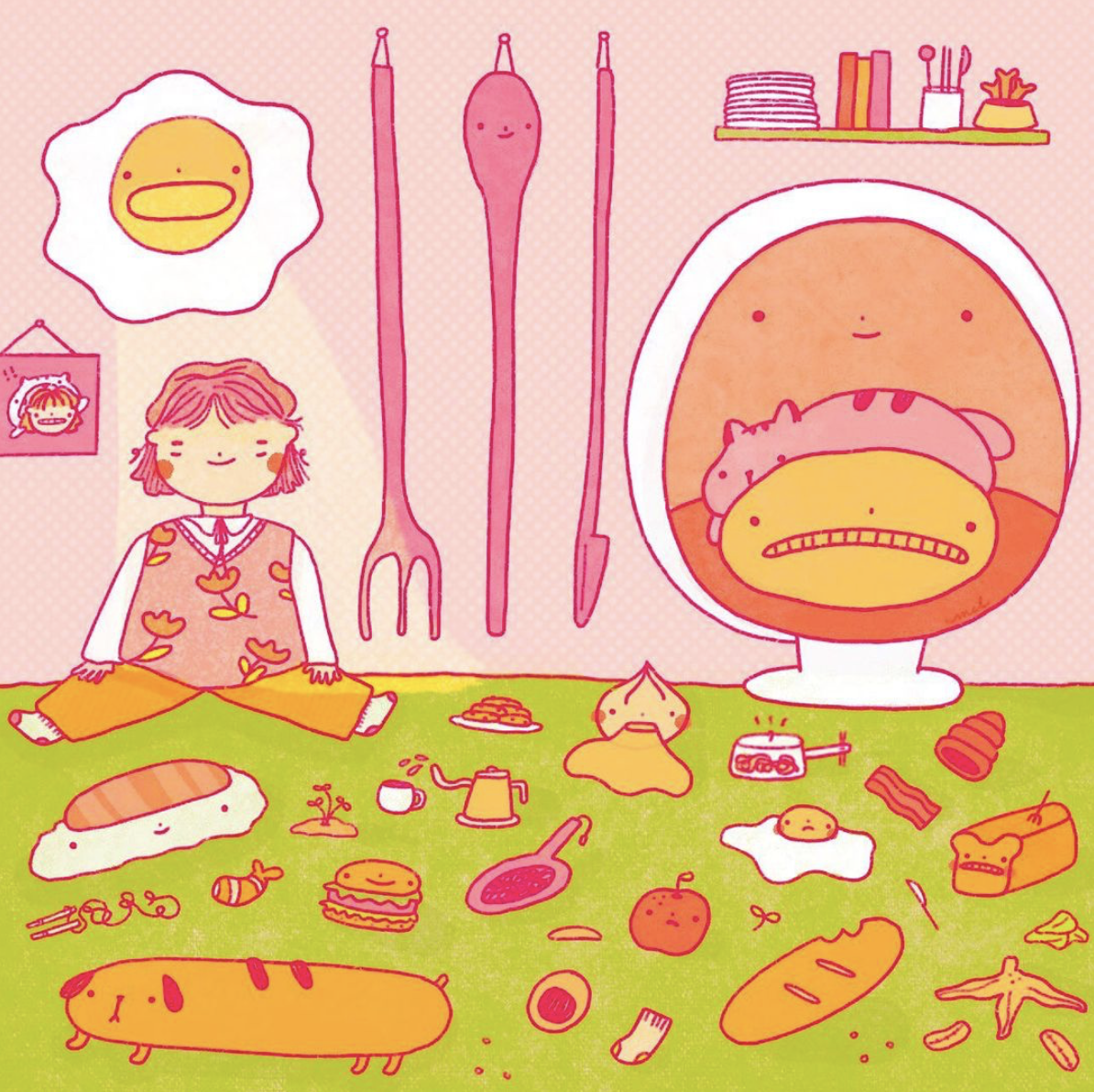 "The hardest part of starting the business is making the first step. I started my shop on Etsy, and it worked out well as a beginner artist. Of course, it wasn't days of constant sales, but more like once every few days. At the end of the day, I was grateful to have any orders at all, since I was still new to art. But on other days, I just had to remind myself that art wasn't something that I wanted to make a living off of, and it's more of something to share with others, so the numbers shouldn't affect me too much. My best advice is to sell art when you are ready and have made something that you would buy yourself. Don't give up.
The feedback I get from others helps me move forward, along with the joy of making art itself. Sometimes the numbers do get to my head, but at the end of the day, I just have to keep drawing what makes me happy."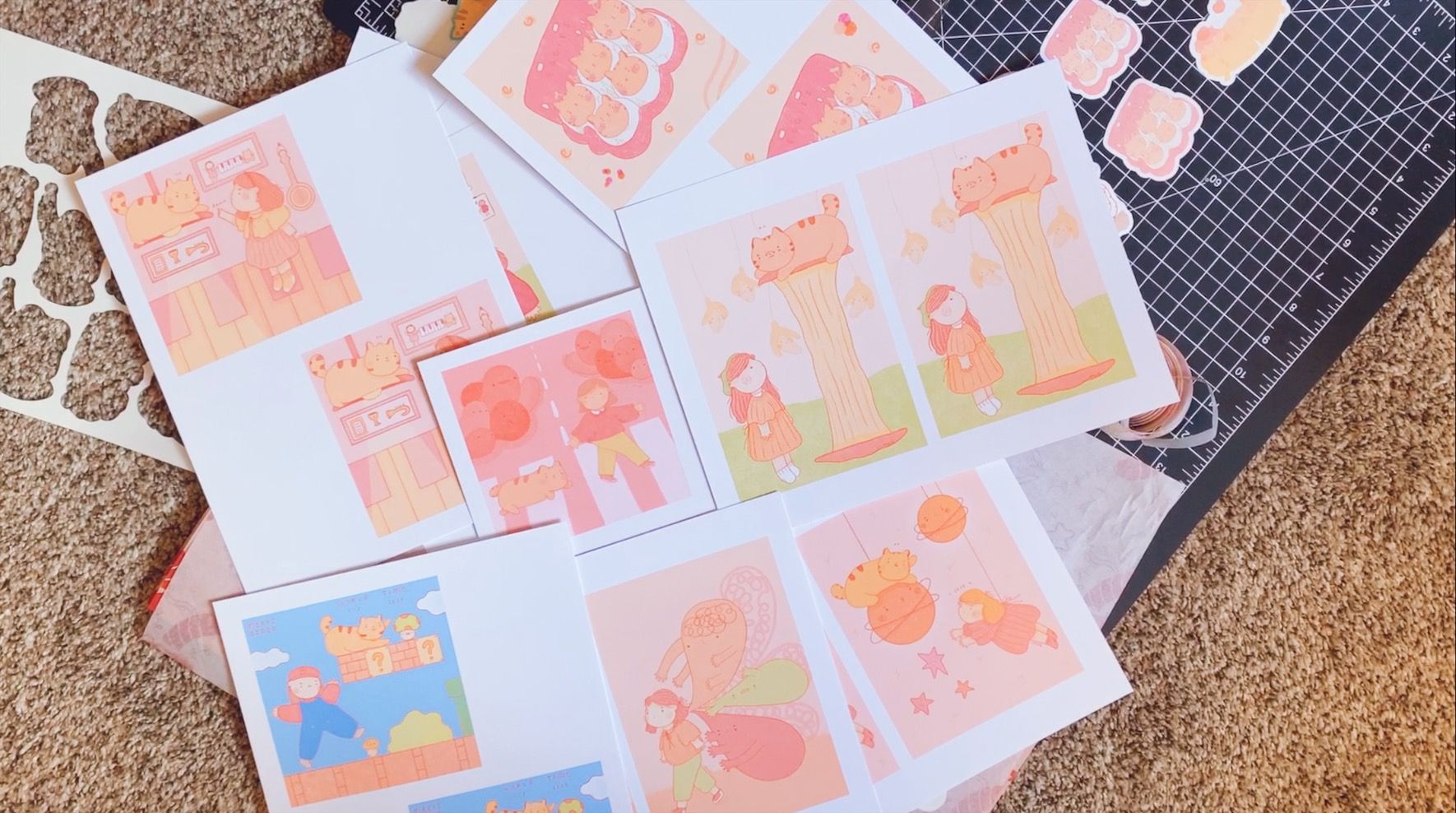 "Sustainability is important because we're living on this land that is in constant danger of losing its life based on the decisions we make in our daily life. For my business, I want to push forward with more eco-friendly materials and spread the message that there needs to be a change in how we handle recycling/compost/trash.
When I first started my business, I tried to stray away from all plastics to lower my environmental footprint. For my orders, I would cut up boxes and use them as a 'backing card' for my prints/stickers. Lastly, I'm in the process of switching from cellophane bags to glassine bags at the moment."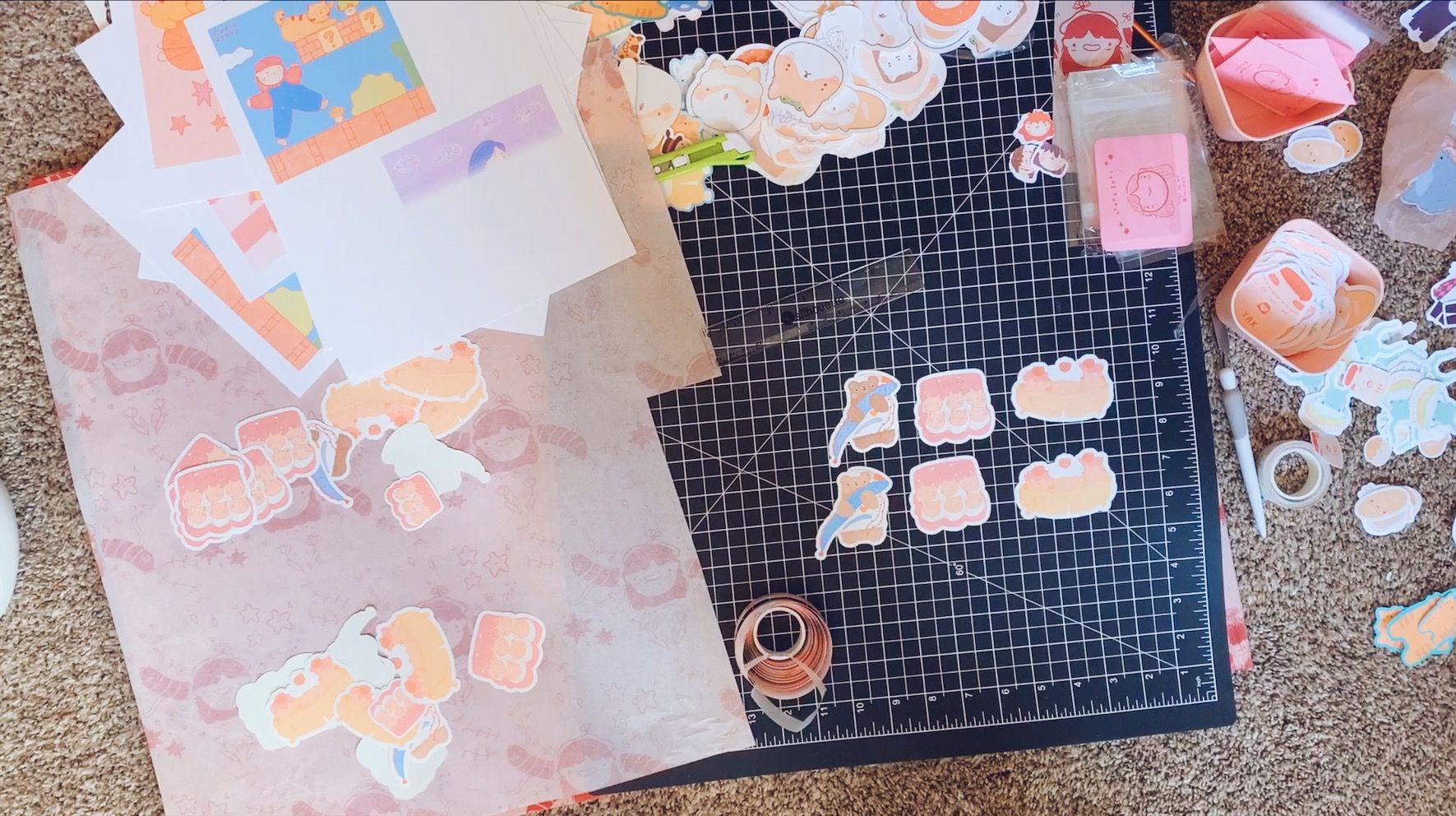 "I've always liked the look of custom packaging rather than having it be plain, and noissue was a brand that was popular among many artists. I created custom tissue paper with noissue, and it has helped the overall look and received good feedback from customers.

I chose noissue after they reached out to me, and they looked like a great sustainable brand. The design process was extremely easy for a beginner like me, and it shows that anyone can do it."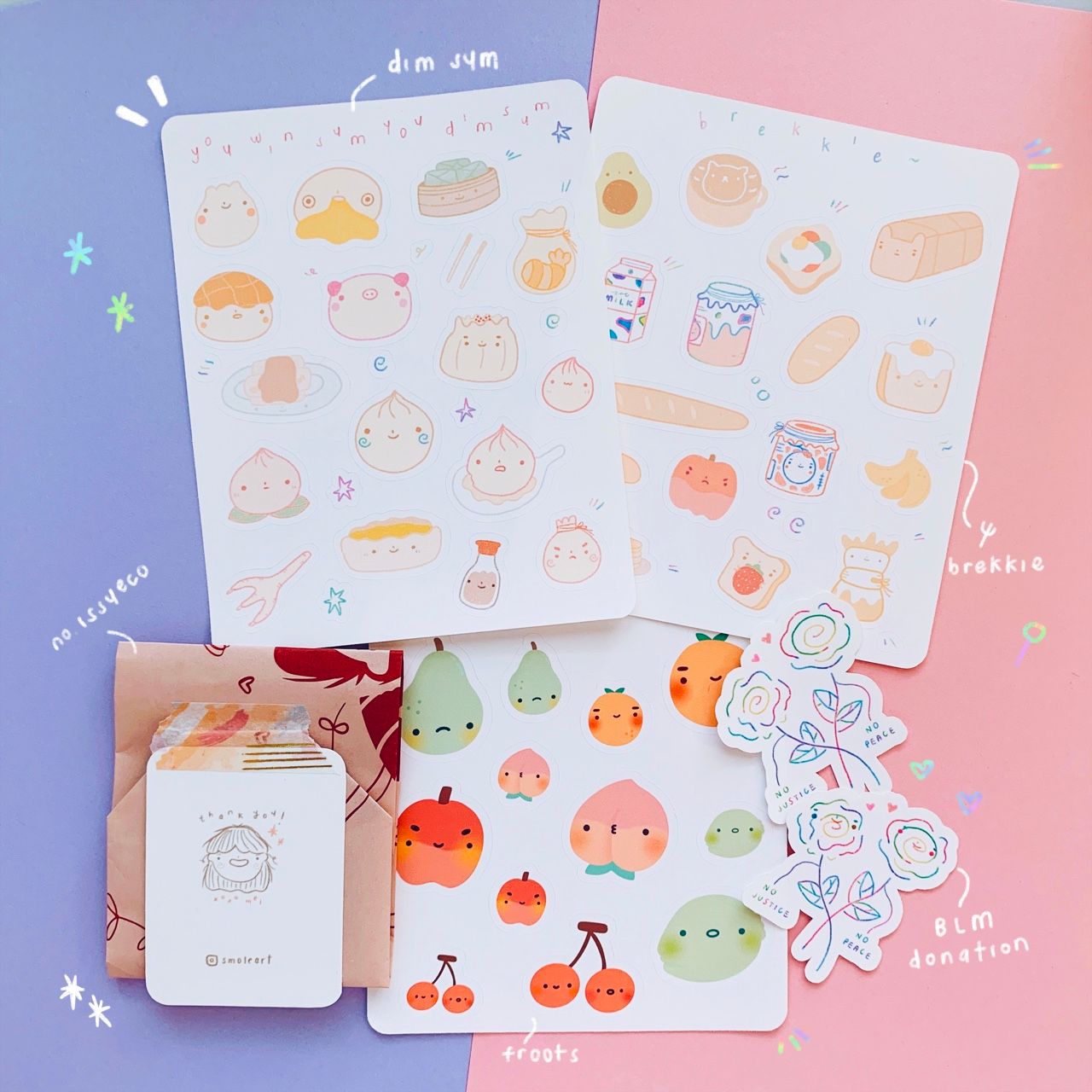 "If you're someone who wants to pursue art, I'd say go for it! It doesn't have to cost much to start, and if all fails, you have gifts for your friends/family."
Smoleart fun fact:

"If I were given one superpower that can help better the situation of the planet, I want it to be compostable-touch power. So that as an artist, I can use it to change any item into a compostable form."
---
Find more of Smoleart here:
Website: www.smoleart.carrd.co
Instagram: @smoleart