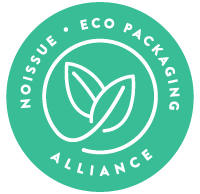 Now that much of the world has shifted to remote or hybrid work setups, many professionals have invested in vamping up their spaces. Whether it's purchasing new decor, taking care of indoor plants and gardening, or rearranging furniture to adjust to their new lifestyle, it's important to remember that choosing sustainable options matter. Meydhini "Coops" Coopoomootoo wants to promote soulful and sustainable living, and founded SoulCure Interiors to "make your home your soul space."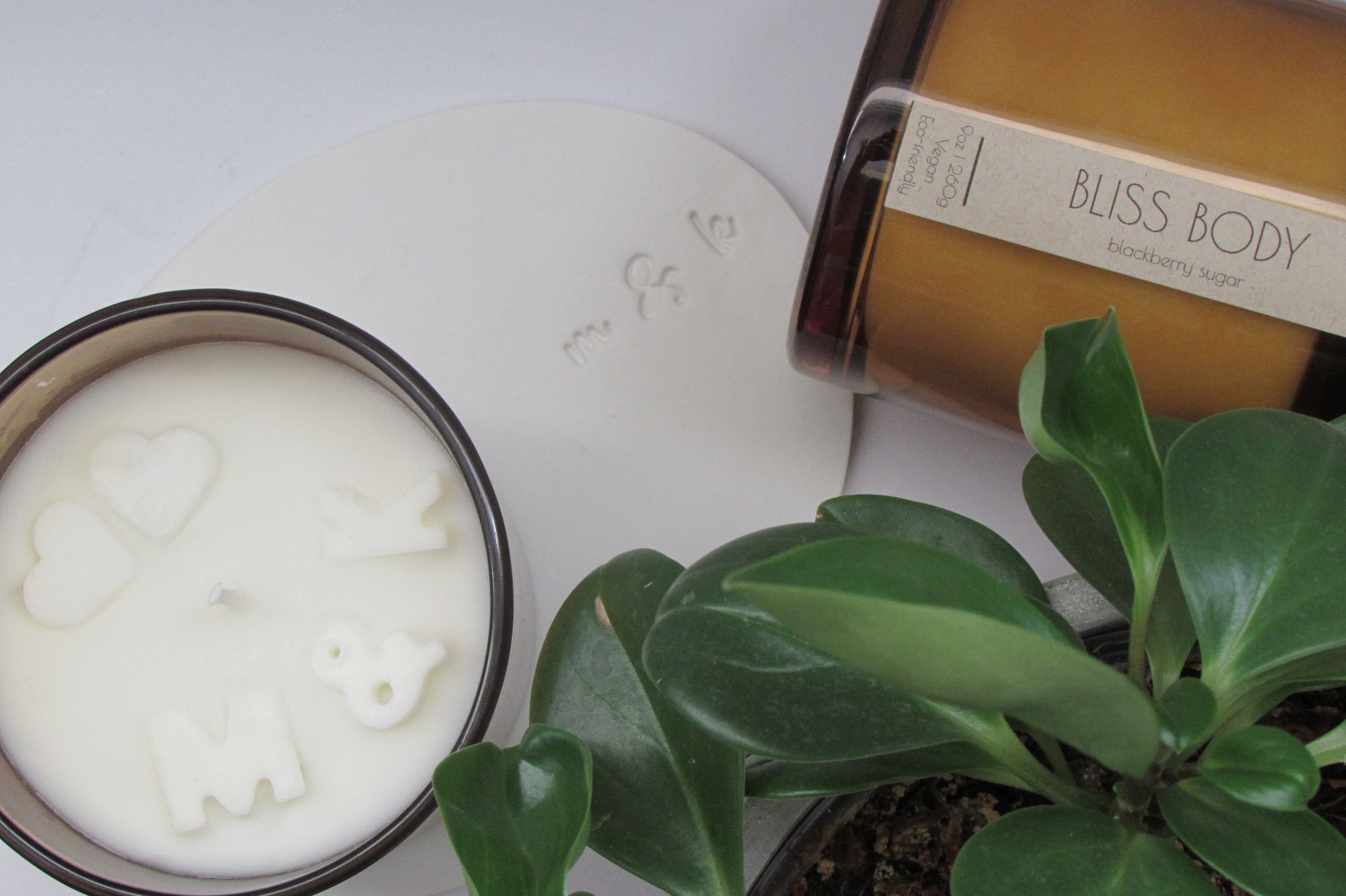 Coops sees themselves as a serial creative who aims to share sustainable and soulful living with a bigger audience. They specialize in interior design, home styling, plant styling, and personalized vegan and earth-friendly home decor such as their Candle and Clay collection. Coops is a proud vegan environmental activist who practices their personal values with their brand and business. SoulCure Interiors features green therapy and upcycling in their home styling projects while including plastic-free and vegan products as part of Coops' handcraft projects.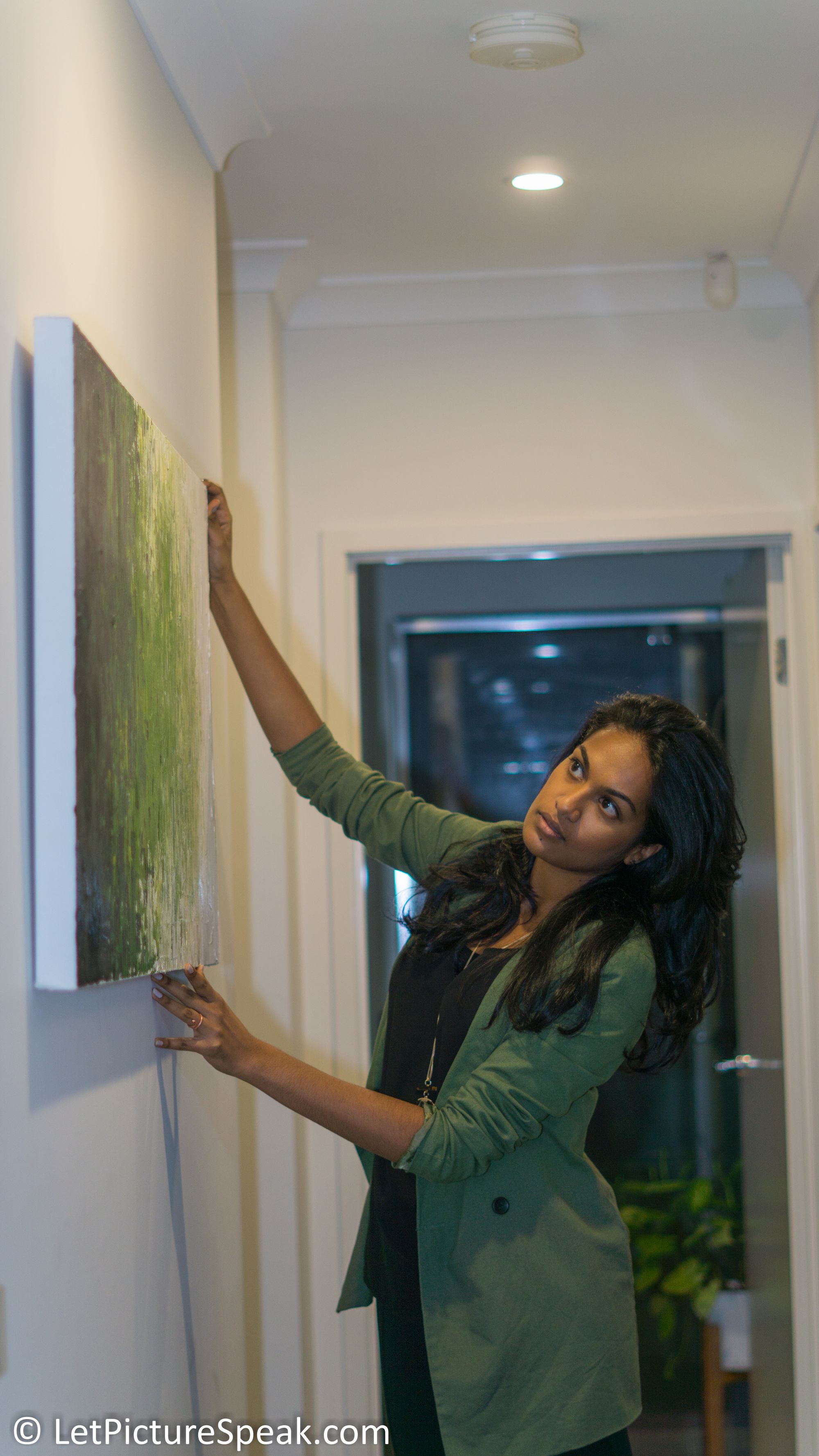 With sustainability being at the core of SoulCure Interiors' mission, it was a no-brainer that they'd opt for earth-friendly packaging. Thanks to noissue, Coops had free reign with the creative possibilities in designing the packaging that they wanted for their brand. They got to design their compostable and reusable noissue Tape and Stamp to perfectly fit their branding while planting a tree in India through the Eco-Alliance!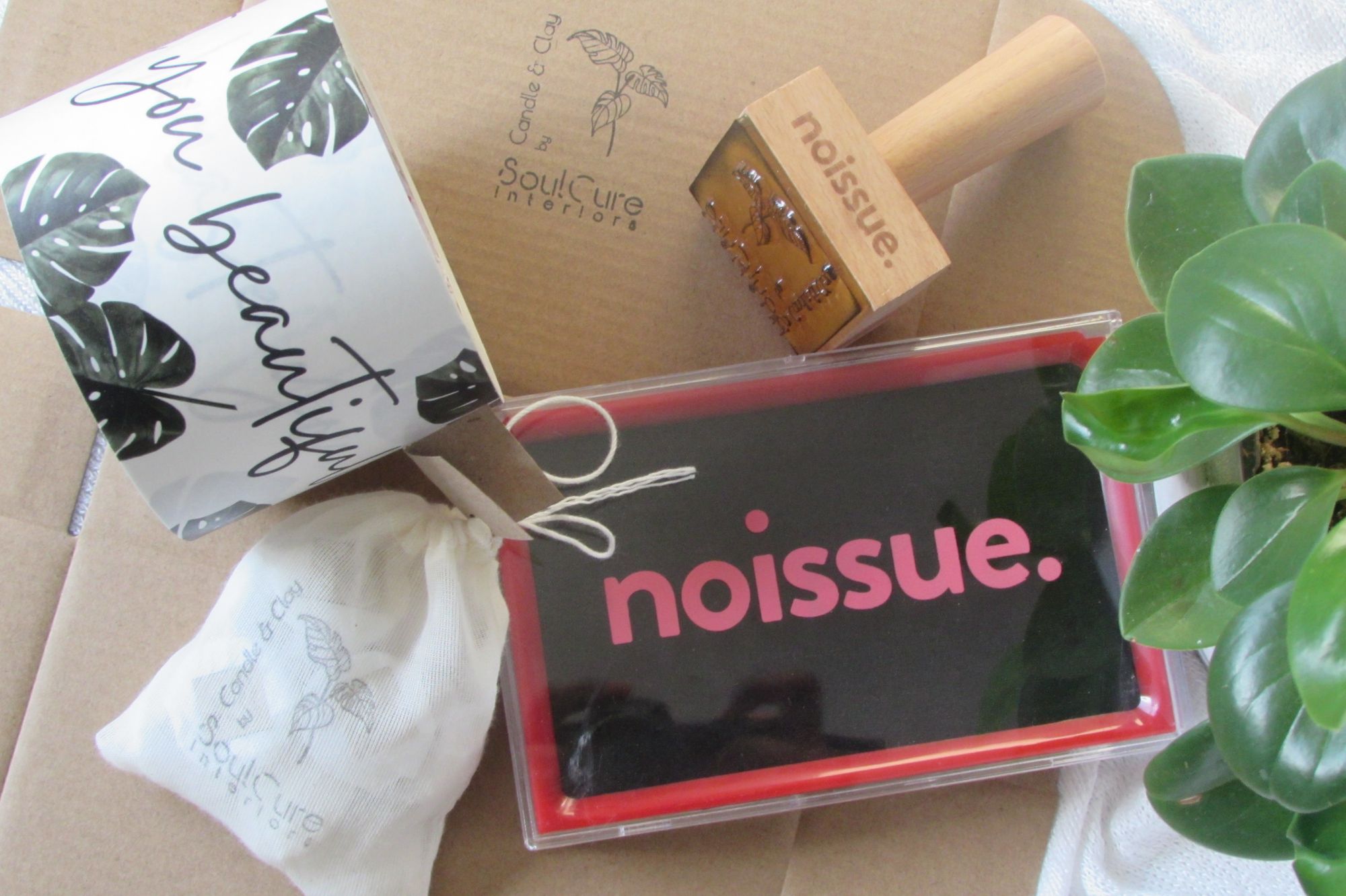 "Most importantly, I don't think I have ever encountered a more outstanding company on so many levels—noissue portrays not only environmental activism and creative freedom but also the most proactive and rewarding customer-centric experiences, in addition to being an avid small business supporter."
Unlike most homeware brands, SoulCure prioritizes soulful and sustainable ways of living–no matter how small! This includes encouraging customers to swap their beeswax candles with soy wax candles and their plastic-packaged melts with recycled paper-wrapped melts while inviting the soulful power of plants and upcycling old products to fill their living spaces.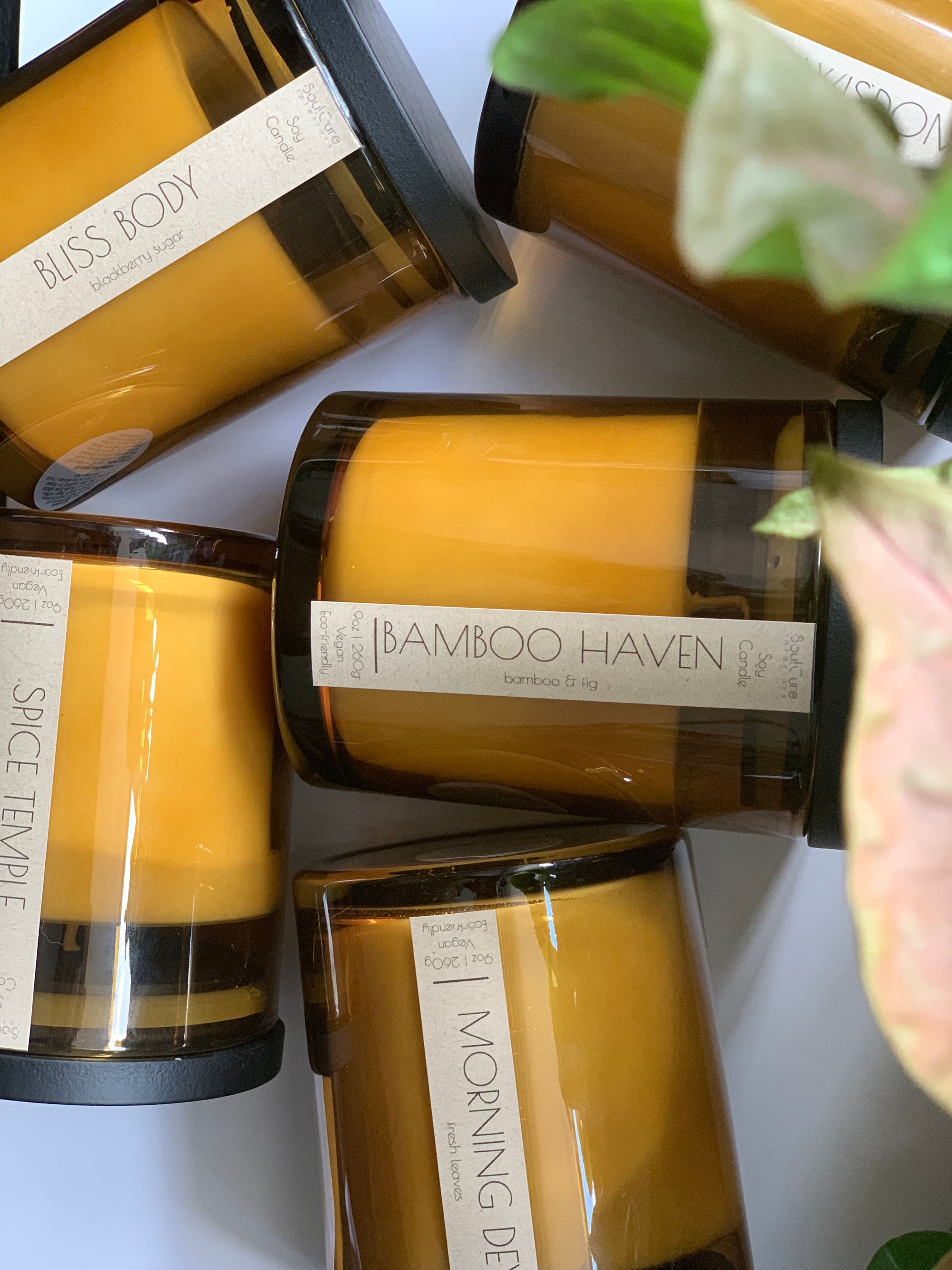 While SoulCure is incredibly driven by Coops' sustainability values, they're still struggling to get their brand out there – an obstacle that's common among many small business owners. Despite the amazing opportunities brought by social media marketing, crowd visibility is still a challenge where they need to be on top of the quality, frequency, and engagement of their posts. Coops is thankful for having the creative freedom and expression to manage their business, but it can be hard to accomplish as a side hustle.
Coops advises other entrepreneurs in the same field to let their creative juices flow and to trust in the process. Creating a league of your own and not worrying about what others are doing can set your business apart and draw in your own niche market. Coops assures that as long as what you are doing achieves your objectives and goals and reflects your brand's values and beliefs, your business will surely take off.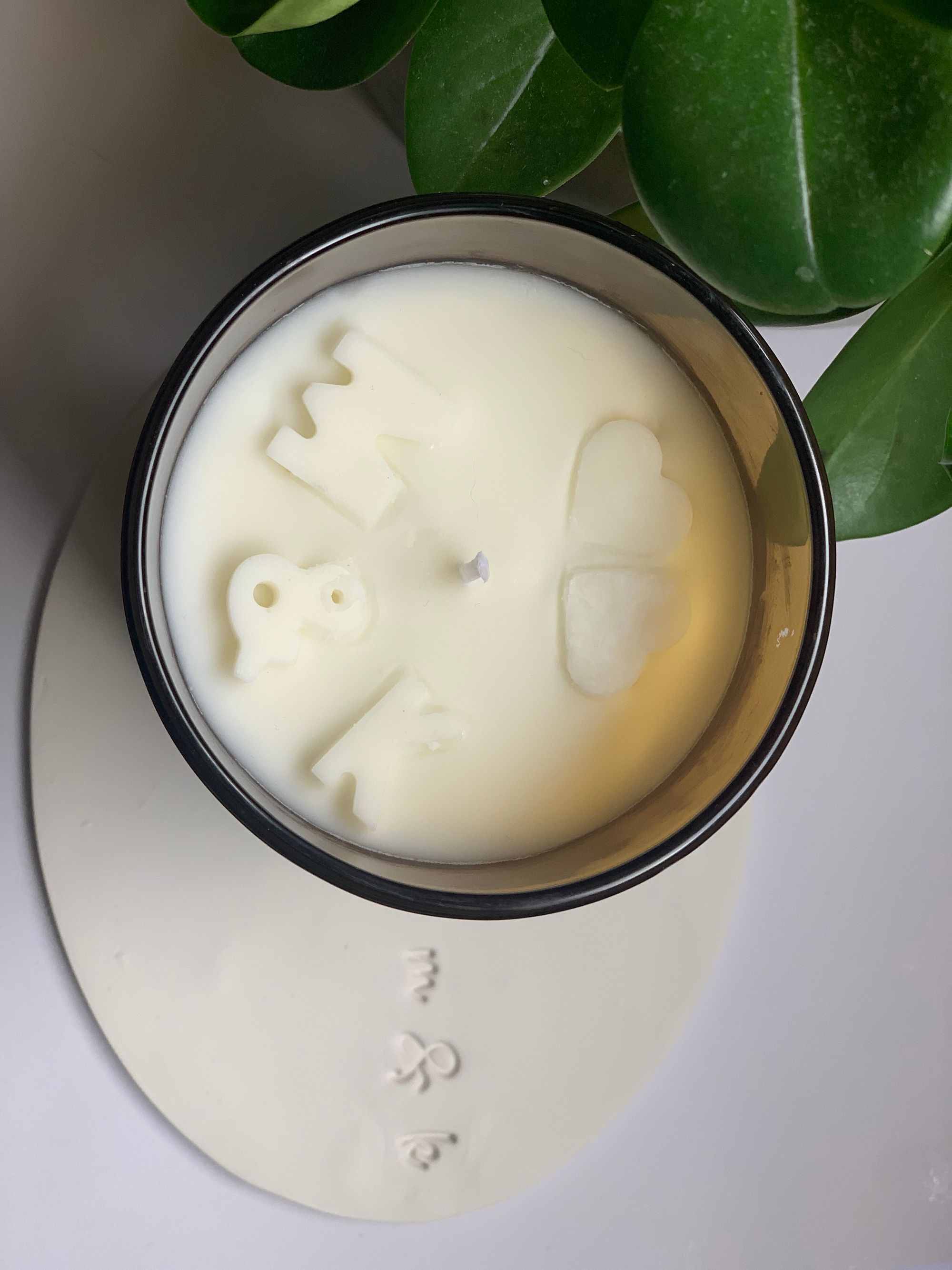 For those who took up interests in interior design and "plant parenting" thanks to the pandemic extending our time indoors, Soul Cure Interiors will be the perfect addition to brighten your homes!
---
Find more of SoulCure Interiors here:‌‌‌‌‌

Etsy: /SoulCureInteriors
‌Instagram: @soulcure_interiors
Like this story? Tell us yours! Share your brand story and love for your custom packaging and get a chance to be featured on the wrap! If you're a noissue customer and are interested, you can join the Eco-Alliance by clicking here and answering a few questions here.
Questions? Email us at ecoalliance@noissue.co