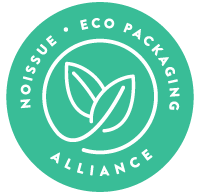 You can't deny how complex the skincare industry has become nowadays. With new ingredients and target concerns popping up, following the trends can drive us to overlook what our skin really needs. Plus, we also need to make sure that the skincare products we use are both good for us and the environment. Delta Mei Skincare addresses this dilemma by offering affordable products while empowering its customers by educating them about the skincare industry and all its ingredients.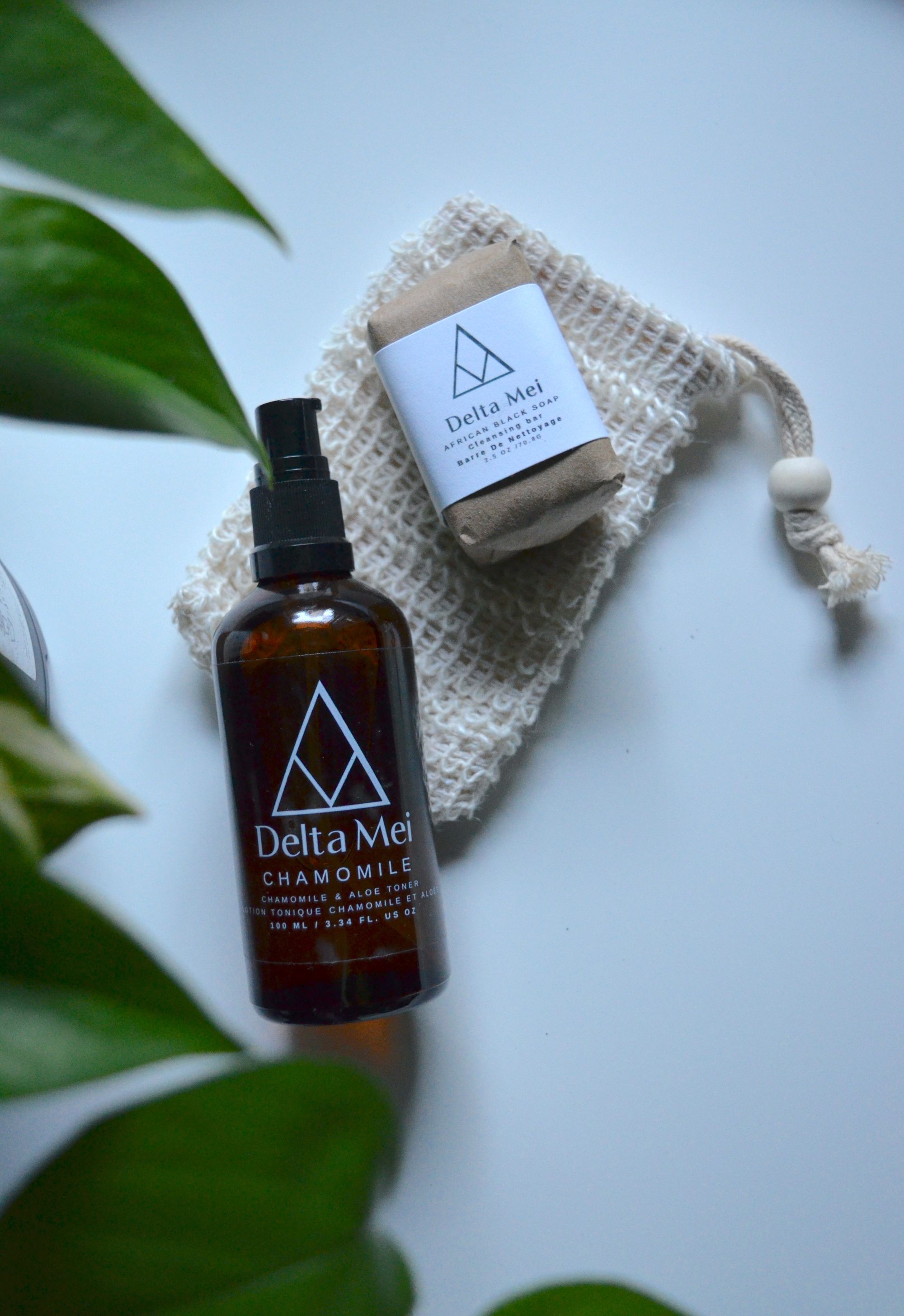 Based in Canada, Jasmine Hartwig and Amy Powell founded Delta Mei in May to offer simple, natural, and easy-to-use products that don't compromise the quality of its ingredients. The skincare company initially started when Jasmine started formulating her own natural products that worked for her skin and shared them with her family and friends. After a few years of receiving great reviews, she decided to share it with the world. Soon, Amy heard about what Jasmine was doing and decided to be a part of it! They both have always bounced ideas off one another on how to be more sustainable, what's actually in products and food, and the damage that synthetic ingredients could have on our bodies and the environment.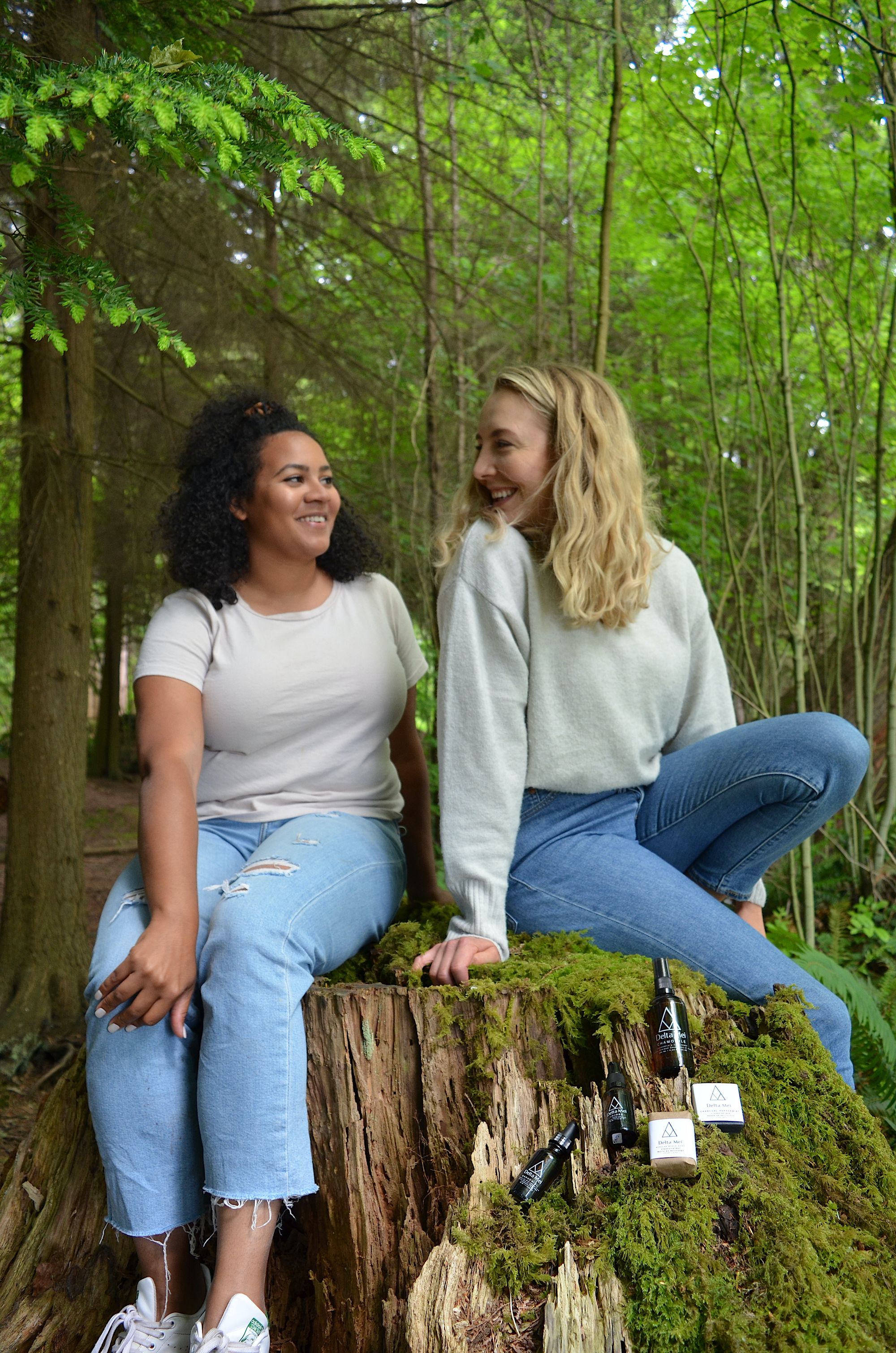 Delta Mei wants their affordable and natural beauty care to be their customers' essential and go-to products. For the small-batch and inclusive company, sustainability means creating without generating excess waste, and every choice made at Delta Mei has its environmental impact in mind.
"Our ultimate goal is to be zero waste, and to keep raising awareness on the issues with living a non-sustainable life - and how being sustainable can be accessible and practical for everyone."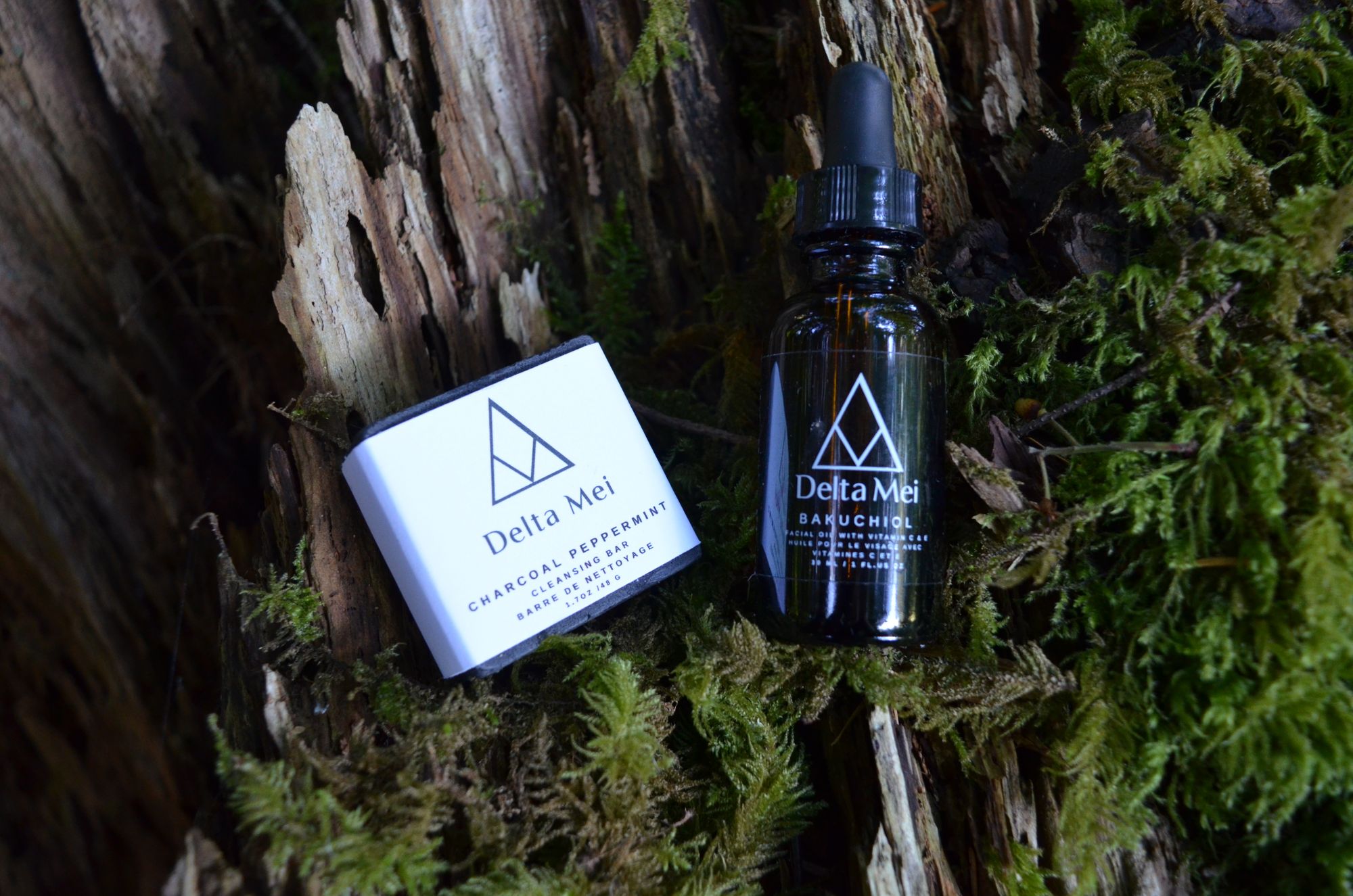 That being said, they wanted to pack their orders in sustainable packaging that's also high quality and in line with their branding. noissue ticked all their boxes as their customizable packaging aligned with Delta Mei's values and mission. As business owners, Jasmine and Amy already have a million decisions to make, so it's reassuring for them to avoid excessive research on whether their packaging is sustainable or not thanks to noissue's transparency. Moreover, seeing a community of businesses who care for the environment in the Eco-Alliance gives the pair so much hope. Delta Mei sources their earth-friendly Tissue and Stickers from noissue to strongly showcase their branding the moment their packages reach their customers' doorsteps.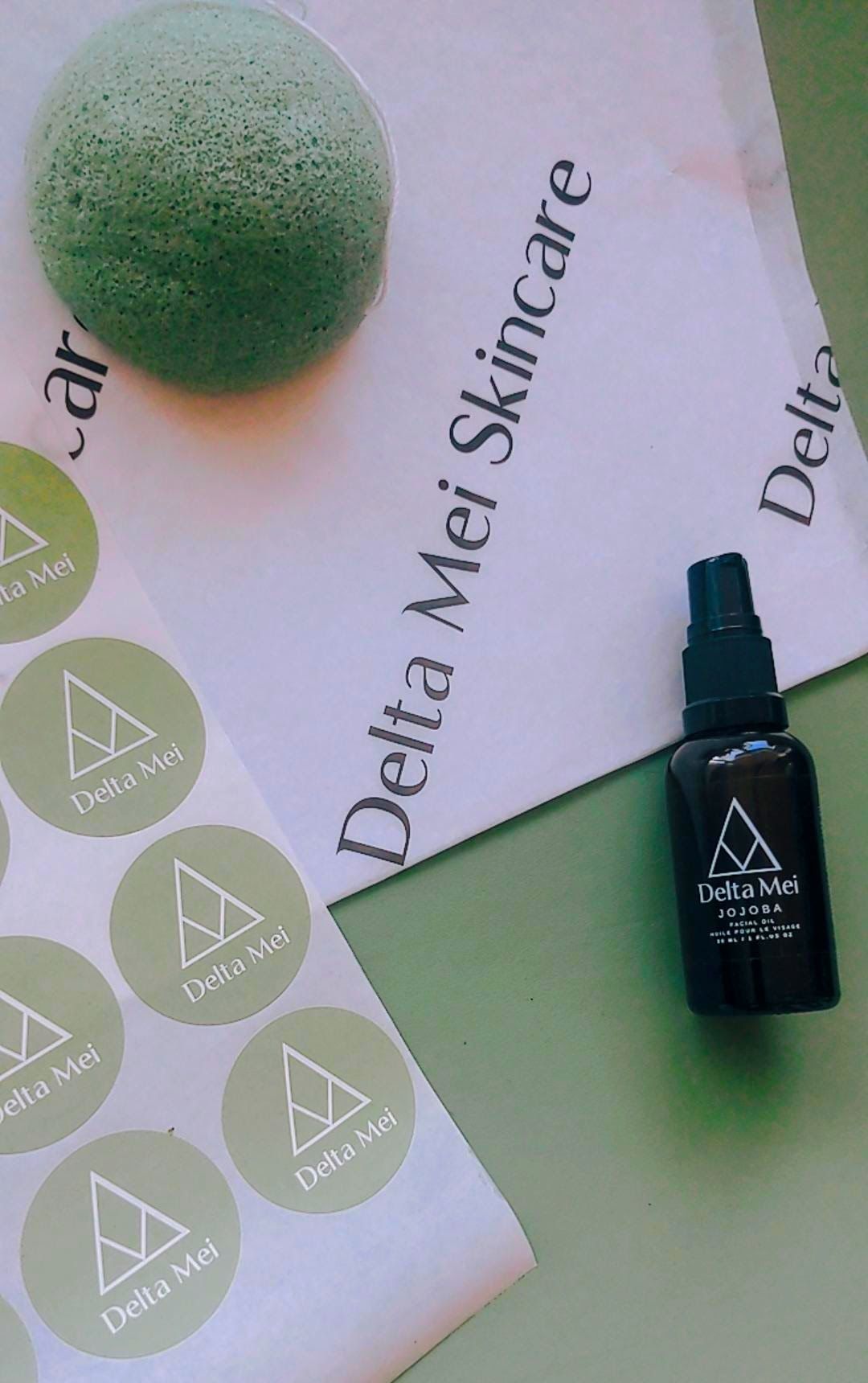 "All of our packaging is recyclable, from our boxes to our tape to our thank you cards. We try to source all of our products locally, or within Canada and find alternate solutions to typical single-use products regular formulators use."
Delta Mei's Tissue and Stickers feature a simple design that focuses on their logo and signature colors that help make their products stand out! The skincare brand focuses on empowering their customers to understand what is in their products and why it's important for them to know what goes into their skin. Their products contain minimal, natural, and effective ingredients that speak for themselves, so Jasmine and Amy are looking forward to the day when Delta Mei gets to collaborate with other brands on formulations and future products. They absolutely love connecting with like-minded people, and have built their own amazing community of natural product and sustainability enthusiasts despite their business being fairly new!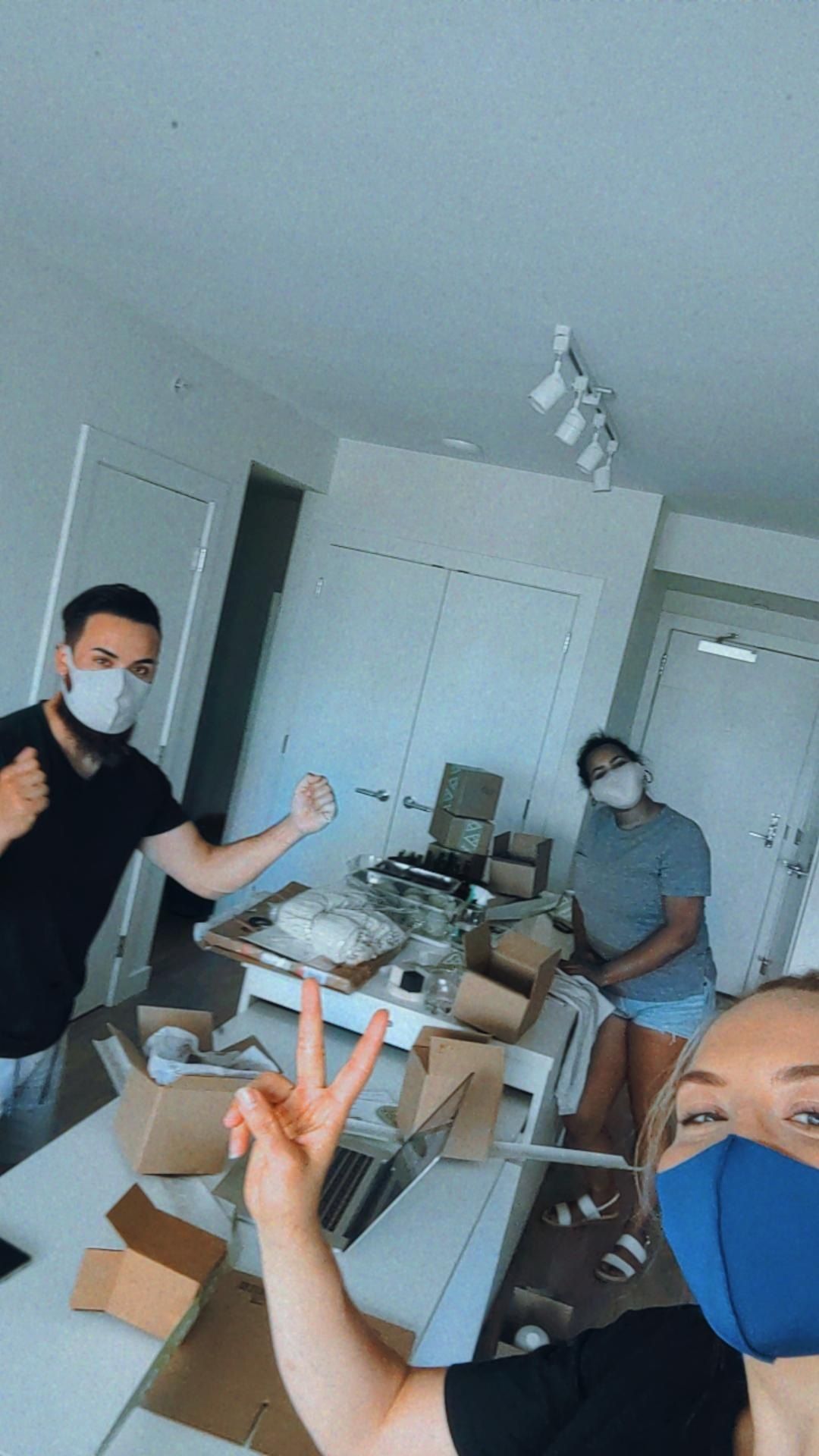 The Delta Mei duo keeps things together by having a positive outlook. Jasmine and Amy shared that when things go wrong, such as delayed orders and stocks running out, they like to cope by laughing the stress away and just keep pushing. No matter what goes wrong, they believe that there is always a solution as long as they keep persevering and remember why they started the journey in the first place.
Their piece of advice to aspiring business owners in the industry is simple: just do it! Justine and Amy emphasize persevering, even when it seems like nothing is going right or launch day seems too far away. If you do your research, find your niche, and identify what you're truly passionate about, it will all come together. They're also happy to chat with anyone struggling with putting their business out there, so if you have questions for them, their inboxes are always open.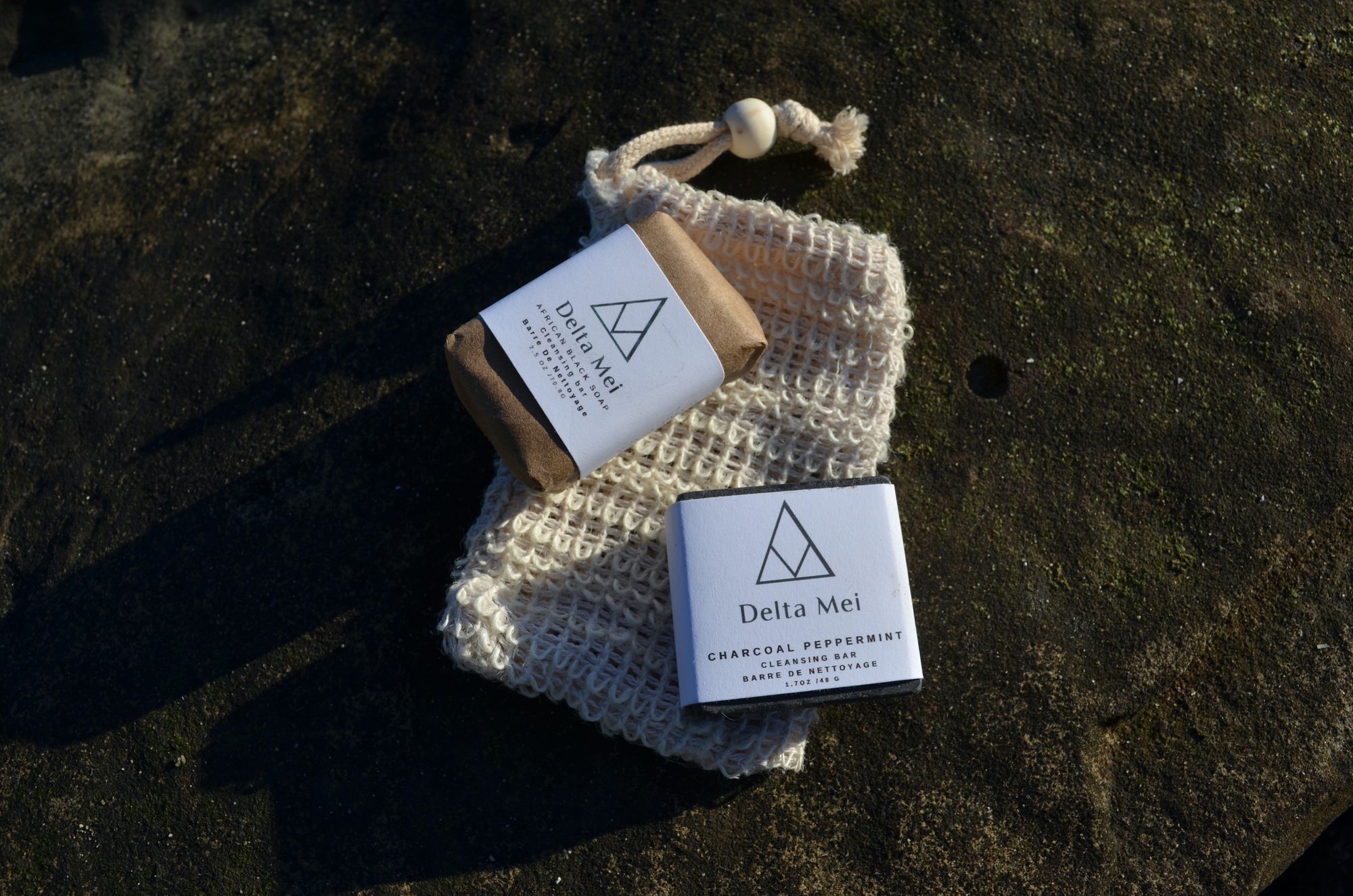 The perfect skincare routine is subjective and varies depending on the individual. Instead of encouraging the wasteful trend of purchasing every ingredient that's making waves in the market, Delta Mei encourages consumers to get to know their skin and provides the more sustainable option of using only natural products. It's time to ditch the multi-step skincare routine and stick to one that works best for you and the planet!
---
Find more of Delta Mei Skincare here:‌‌‌‌‌

Website: deltamei.com
‌Instagram: @deltameiskincare
Like this story? Tell us yours! Share your brand story and love for your custom packaging and get a chance to be featured on the wrap! If you're a noissue customer and are interested, you can join the Eco-Alliance by clicking here and answering a few questions here.
Questions? Email us at ecoalliance@noissue.co