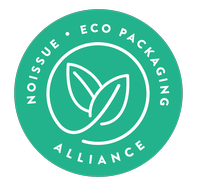 Puzzles are so therapeutic and fulfilling! It requires perseverance, commitment, and concentration, and is extremely rewarding. Mahina Tuteur was inspired by her four-year-old's love for puzzles to start Surf Shack Puzzles, which offers beautiful and unique jigsaw puzzles by female artists from around the world.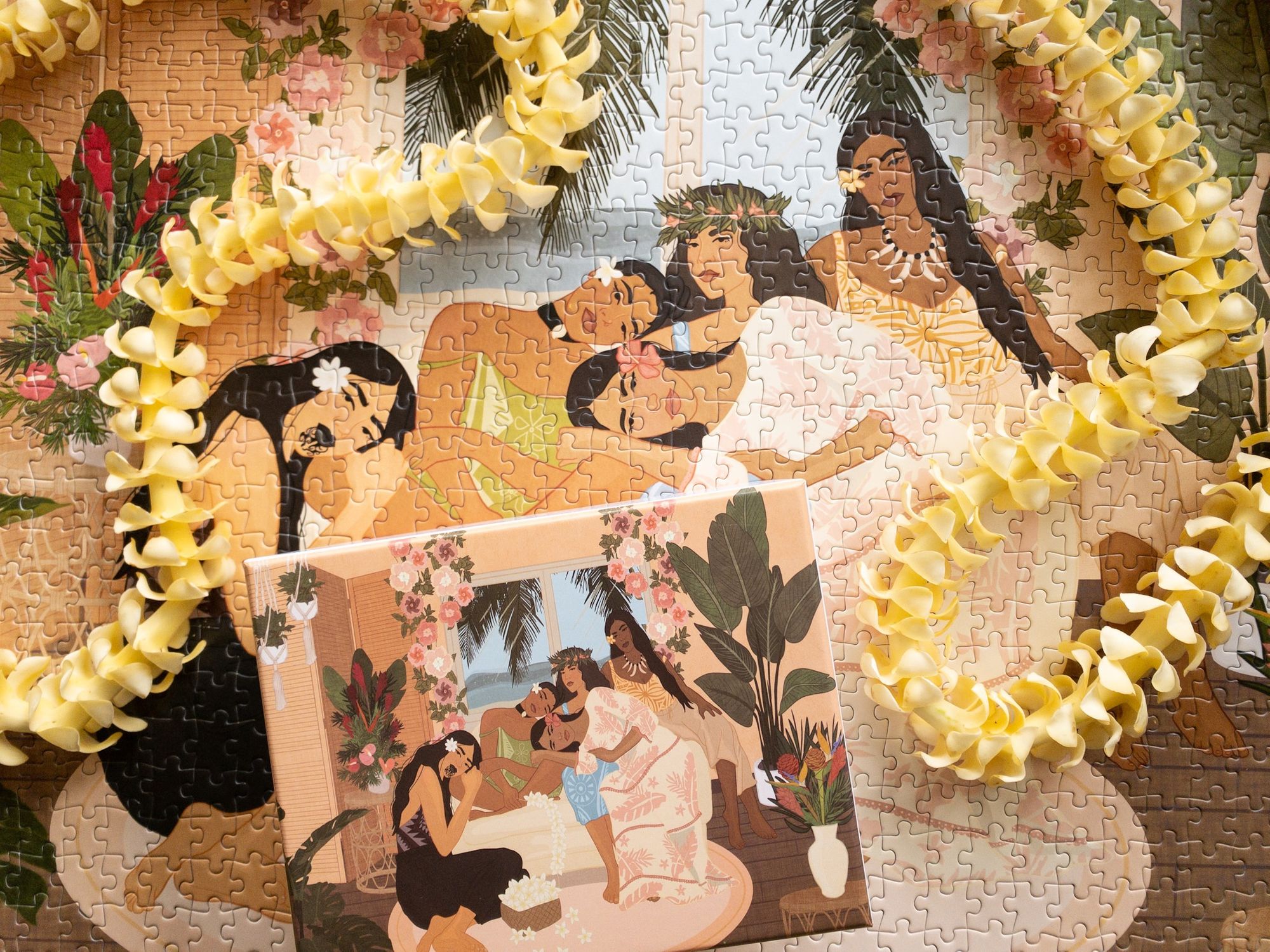 Each puzzle is made from 100% recycled boards and printed with non-toxic inks. Based in the United States, Surf Shack Puzzles is dedicated to donating $1 to marine conservation initiatives for every puzzle sold.
Aside from being a relaxing hobby, the benefits of assembling puzzles include improvements in concentration and confidence. Mahina saw this effect on her son and wanted to share this with other families by offering unique designs. She saw that there weren't a lot of beach-themed puzzles in the market and decided to offer some for ocean lovers and everybody else, because we could all use a little extra sunshine sometimes!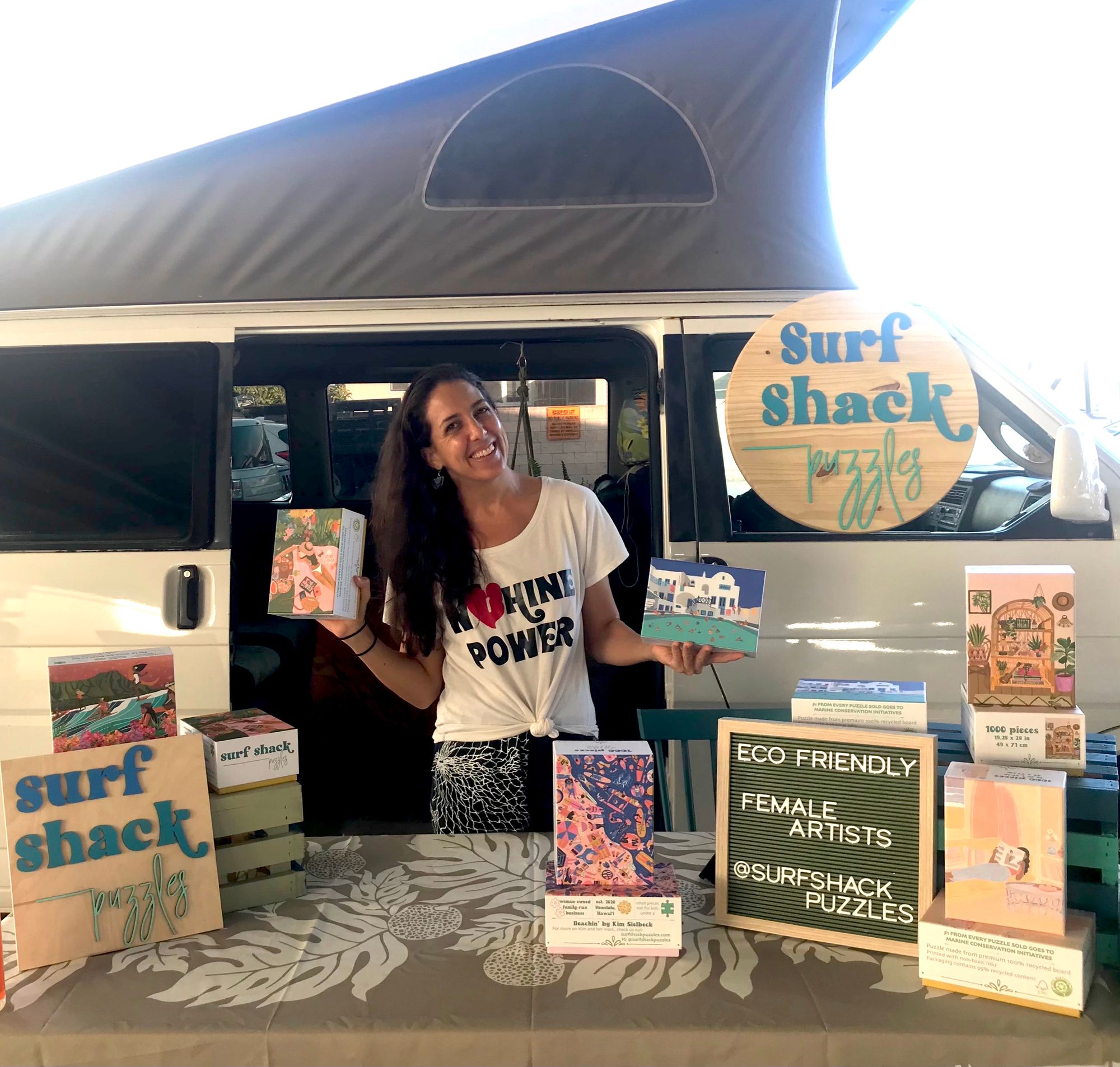 "We are dedicated to creating moments of calm and connectedness, and finding beauty in life's simple joys."
Their most popular puzzle is the "Party Wave", which features a really fun image of girls surfing at Queens in Waikiki. Several of their customers have given their colorful puzzles as gifts to their loved ones. So far, everyone loves them — especially those who have always wanted to visit Hawaii but couldn't due to the pandemic restrictions.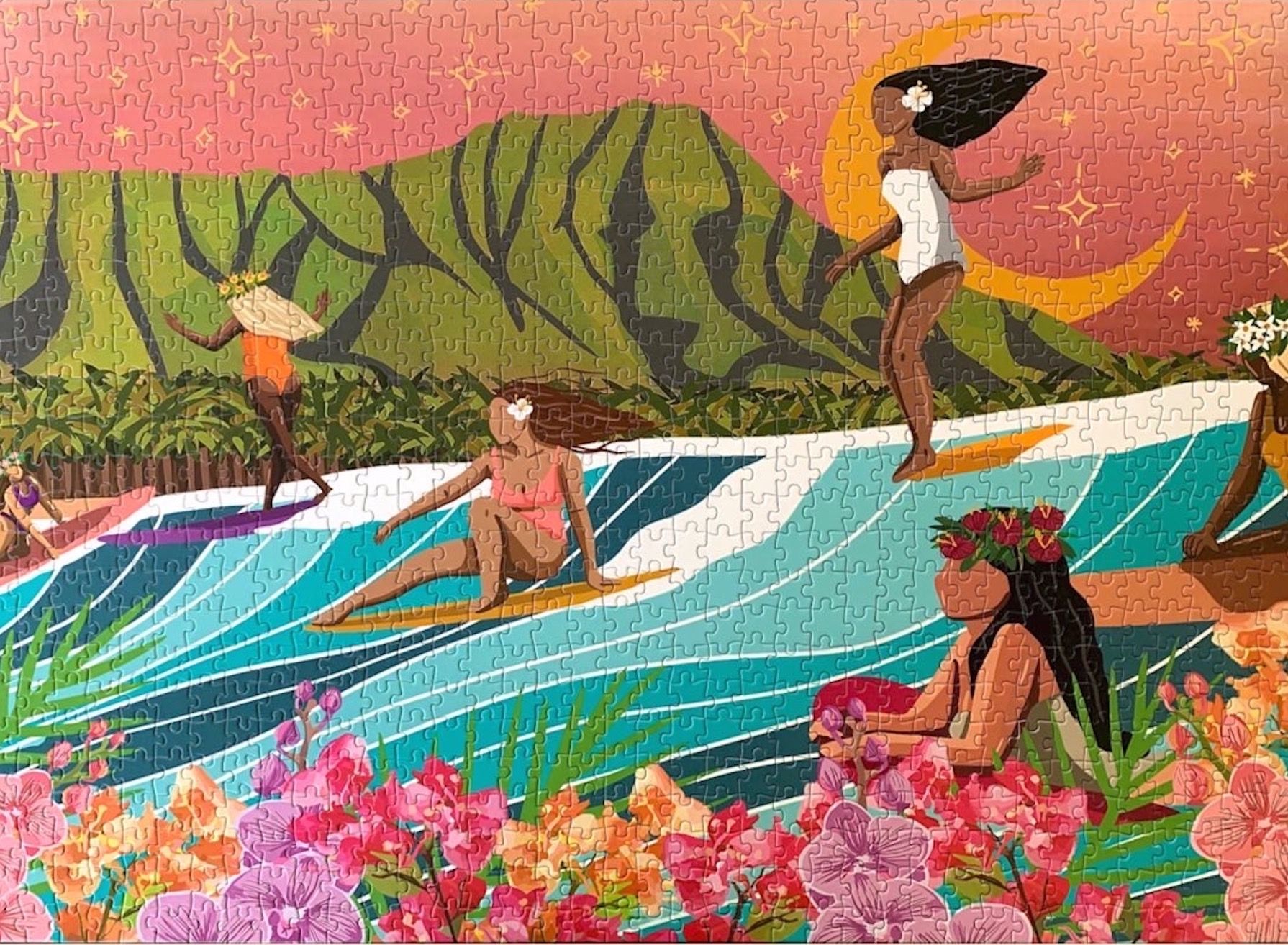 In these uncertain times, Mahina believes that puzzles can remind us to slow down, tune out some of the noise, and take care of ourselves. And we totally agree! Her dedication to supporting emerging female artists and donations to organizations that protect the health of our oceans shows how Surf Shack Puzzles strives to learn more and do better.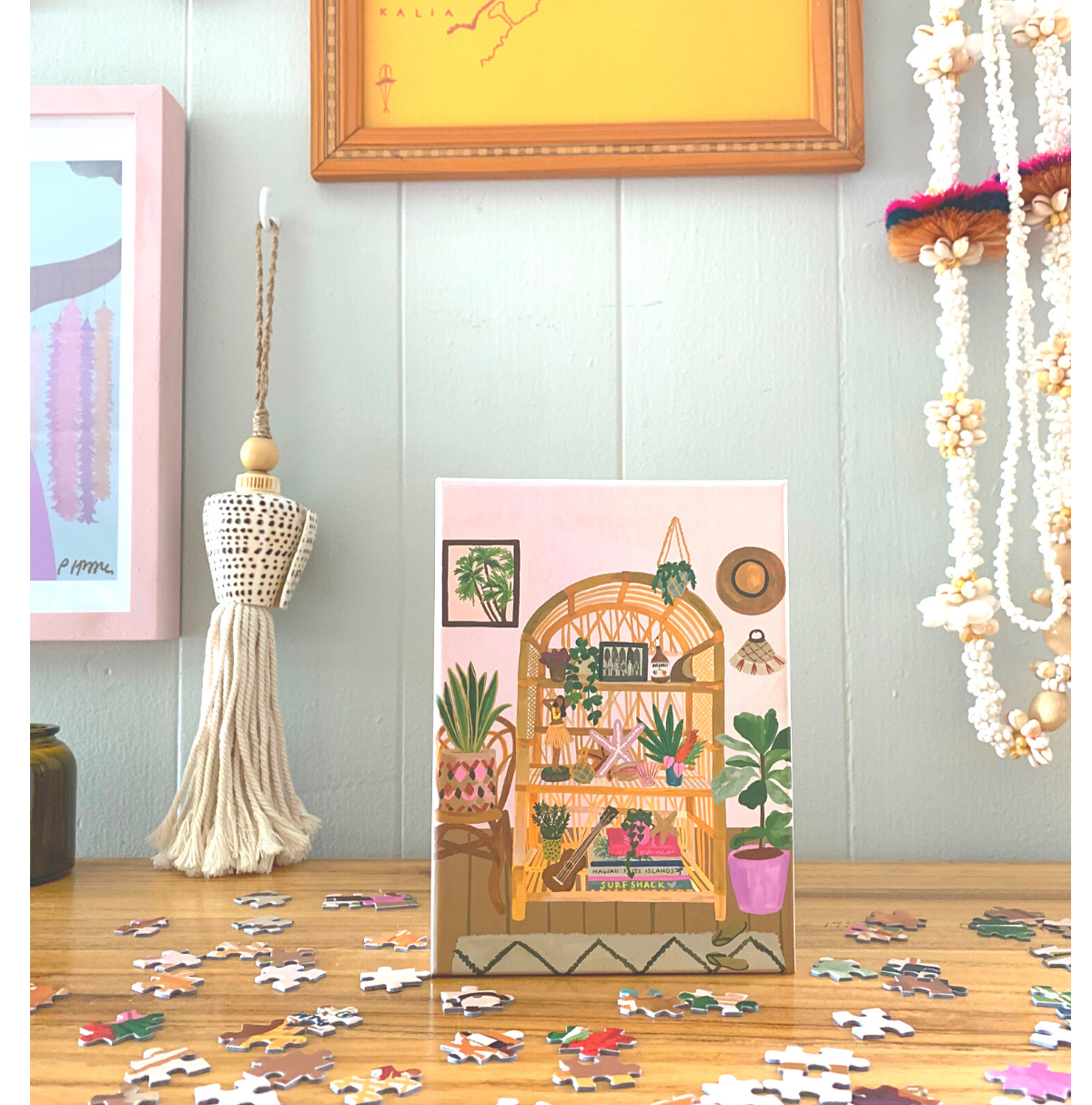 The puzzles are made from Recycled, non-toxic materials, and the business stays true to its sustainability values by opting for carbon-neutral shipping, using packaging made from 95% recycled content, and a reusable cotton drawstring bag for easy puzzle storage!. They recently made the switch to noissue for their custom Stamp using soy-based ink and compostable Stickers. Plus, she got to plant a tree for every purchase through noissue's Eco-Alliance. Not only is it a great way to contribute to global reforestation, but Mahina also found it to be a great community of creatives and small businesses.
For Mahina, getting the business up and running was challenging for many reasons. There were shipping and production delays due to the pandemic; Mahina had to learn how to license and commission art, work with manufacturers, and design a website, all while taking care of two toddlers at home! The hardworking mother overcame this by taking them one at a time and by having faith in the uniqueness of her product.
"If you remain committed to providing a quality product that is unique and brings people joy, you will develop a strong customer base and earn their loyalty!"
---
Find more of Surf Shack Puzzles here:‌‌‌‌
‌‌‌‌‌‌
Website: surfshackpuzzles.com‌
Instagram: @surfshackpuzzles
Like this story? Tell us yours! Share your brand story and love for your custom packaging and get a chance to be featured on the wrap! If you're a noissue customer and are interested, you can join the Eco-Alliance by clicking here and answering a few questions here.
Questions? Email us at ecoalliance@noissue.co.