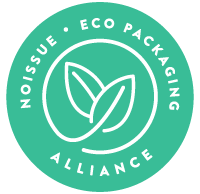 Sometimes, the best stories are created in the most unexpected ways. Imagine: it's the spring of 2020, and the rest of the world is still learning to grapple with the earliest stages of the pandemic. Everywhere, people are faced with new levels of uncertainty and significant life challenges as many cities are locked into quarantine. It was also over the past pandemic year that many faced realizations and hard truths about the dire state of our planet, and how essential it is more than ever that we all do our part to save it.
That's something that Brooke and Tom, the couple behind the brand Sustainabags, can certainly attest to. Based in Australia, it was in May 2020 that Brooke had unfortunately lost her job, like many others at the start of the pandemic. After some time, however, she was lucky enough to find work at a local supermarket at the peak of COVID. And it was during this time that Brooke truly saw just how crucial it was to start creating a more sustainable future, and that we needed to start creating it now.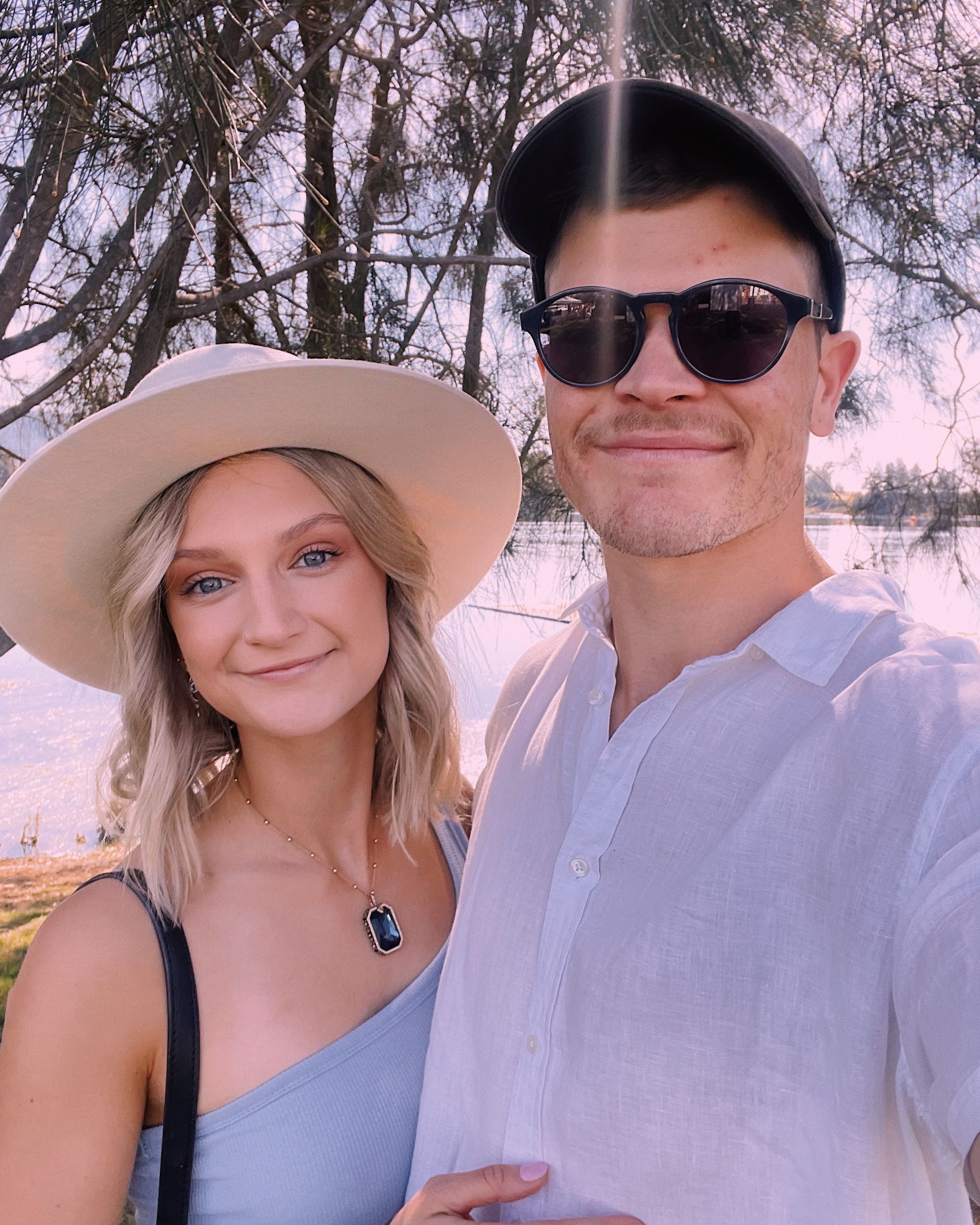 But Brooke noticed something else as well while working at the supermarket. People in her community did care for building a better and more sustainable future! More people were consciously choosing reusable materials over single-use plastics, such as when it came to packing their fruit and vegetables, and were opting to shop from local businesses. Brooke noticed that attitudes were largely shifting towards being more mindful of the environment — especially with the impacts of the 2019 Australian bushfires still in recent memory.
Taking all this into account, Brooke knew she wanted to help be part of the solution. One Saturday morning, while sitting outside a cafe with Tom, the couple started discussing how they could positively impact the world in their own ways. They started throwing out random ideas, taking note of all their thoughts while finding more information. Through their research, they soon found that locally-made and ethically-sourced products weren't easy to find at all! Following that, Brooke and Tom then knew their mission: to make people's lives easier by providing them with nifty items that anyone needs on a grocery store trip, all made with sustainable and ethically-sourced materials!
Brooke and Tom's solution? Their small business, Sustainabags! From canvas tote bags to fruit and vegetable pouches to reusable food wraps, Brooke and Tom now offer a handy range of sustainable products that anyone would find helpful for a regular grocery or errand trip.

Sustainabags' mission is to reduce plastic and produce more reusable and natural products with a focus on minimalist designs that are still fun enough to use everyday! From grocery shopping and gym sessions, to work and school days, Sustainabags hopes to be that sustainable one-size-fits-all sidekick for everyone. They're also dedicated to supporting local economies as much as they can. All their eco-friendly bags are designed developed right in their home country, with a few exceptions ethically sourced overseas.
"Our goal is to help make a positive difference in the world and to also support local Aussies throughout our entire process. [...] We not only care wholeheartedly for the environment, but we care for every human being."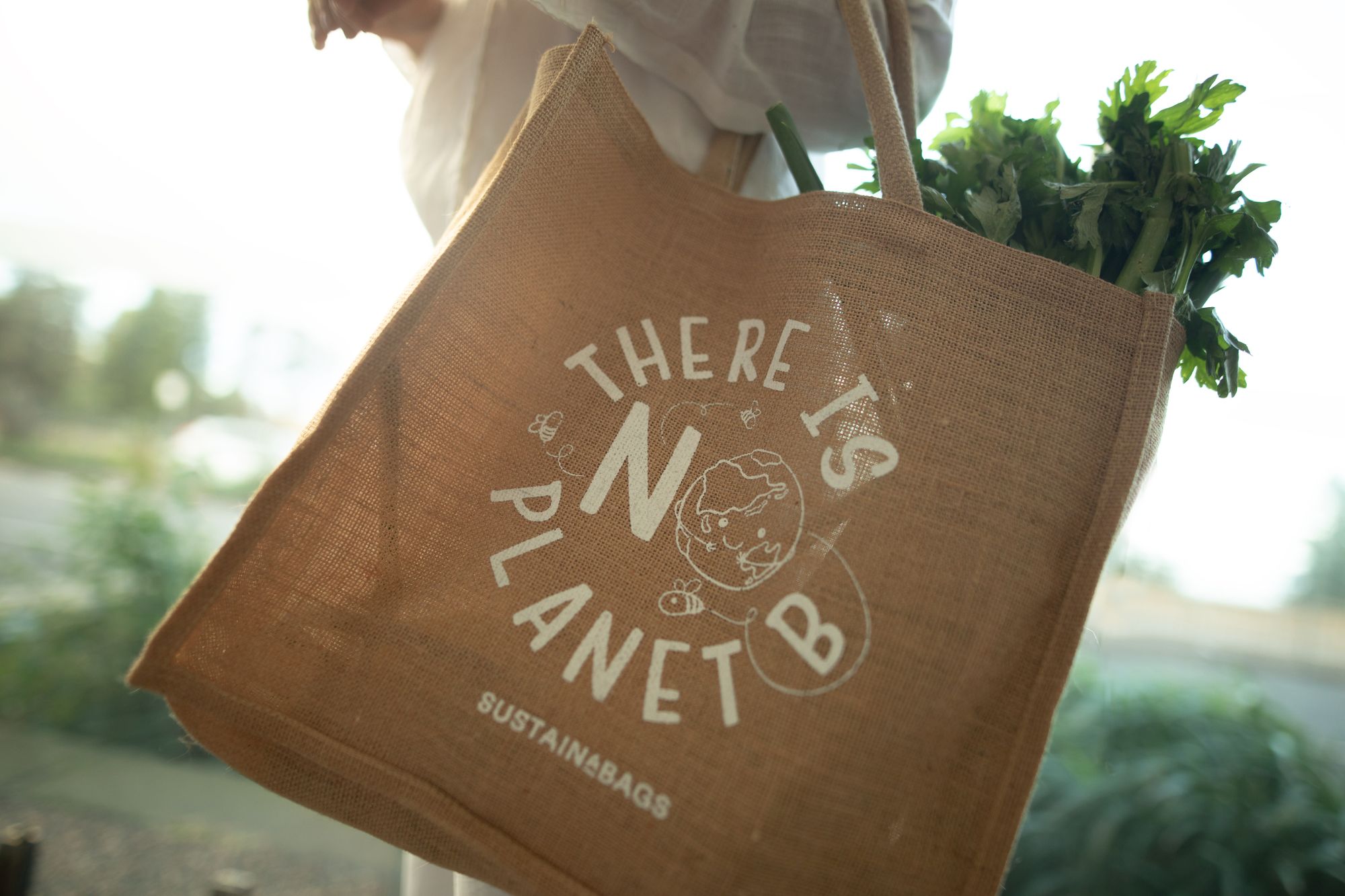 And though Brooke and Tom may have just started out with bags and pouches, they have big goals and aspirations for the future of the business! From the very inception of Sustainabags, the central question had always been, "how could they create better change in the world?" When they set out building the brand from the ground up, they always made it a point to partner with stockists, companies, and influencers who care just as much about making a difference as they did! In the long run, they also hope to partner with like-minded brands on a global scale, as well as to work across events and industries — like health and fitness events or music festivals — to create sustainable products that suit every individual, no matter their age or preference! The couple also have plans of entering into school education, in the hopes of teaching the importance of sustainability and taking care of the planet from a young age.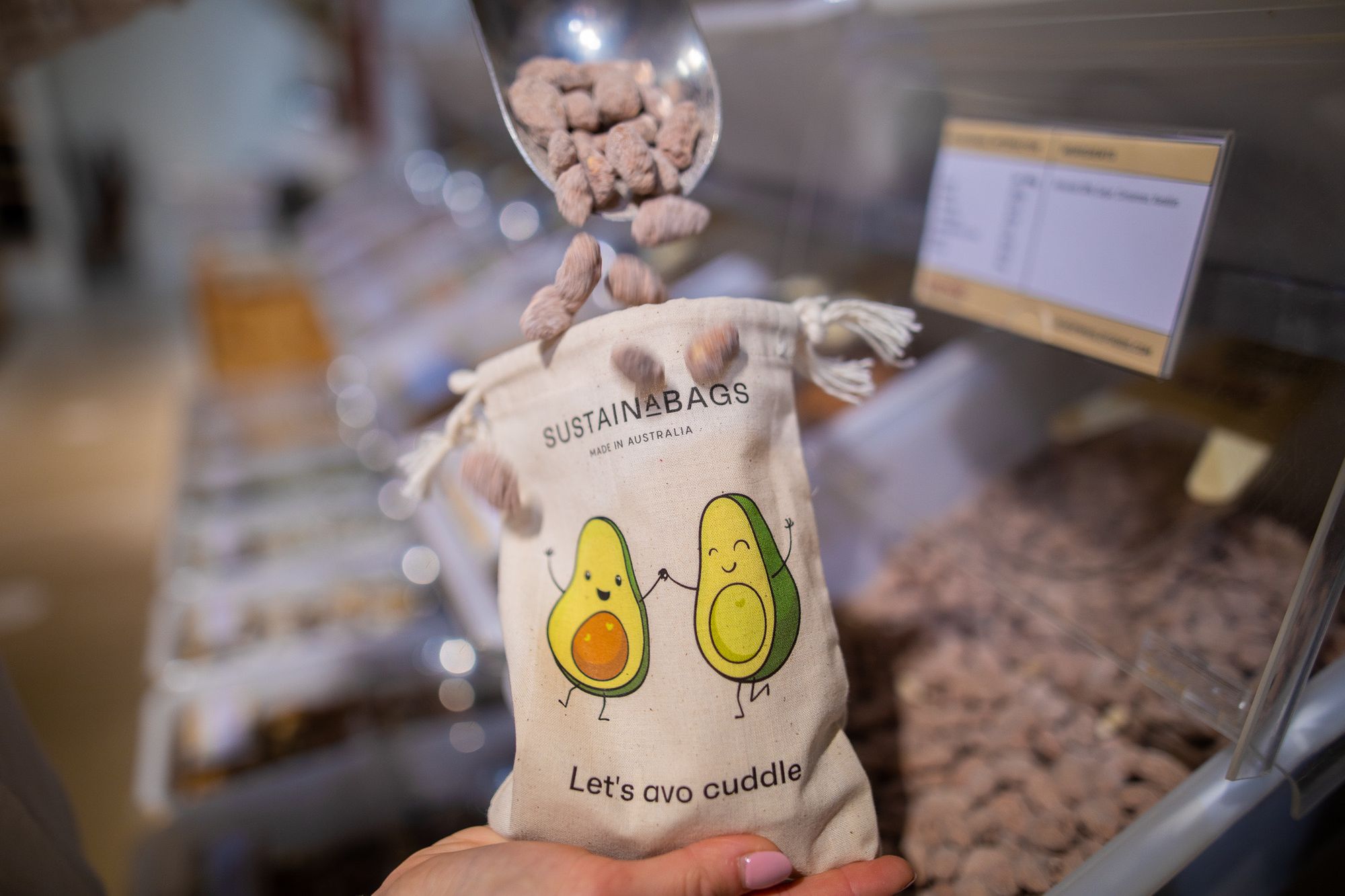 Sustainability is the start and end point of all the brand's operations, and everything at their store is ethically and sustainably designed to be as kind to the planet as possible. Sustainabags is a small brand that's out to make big impact and do as much good as possible, and also made it their mission to advocate sustainability across generations, old and young alike.
It was only natural that when it came to packaging, Brooke and Tom set out to find the most sustainable options as possible, which they were elated to find with noissue! Not only did they find a wide range of packaging materials — including their own customized Cards and Stickers —  that aligned with their sustainable values, but the affordable price ranges were an extra benefit as a small business!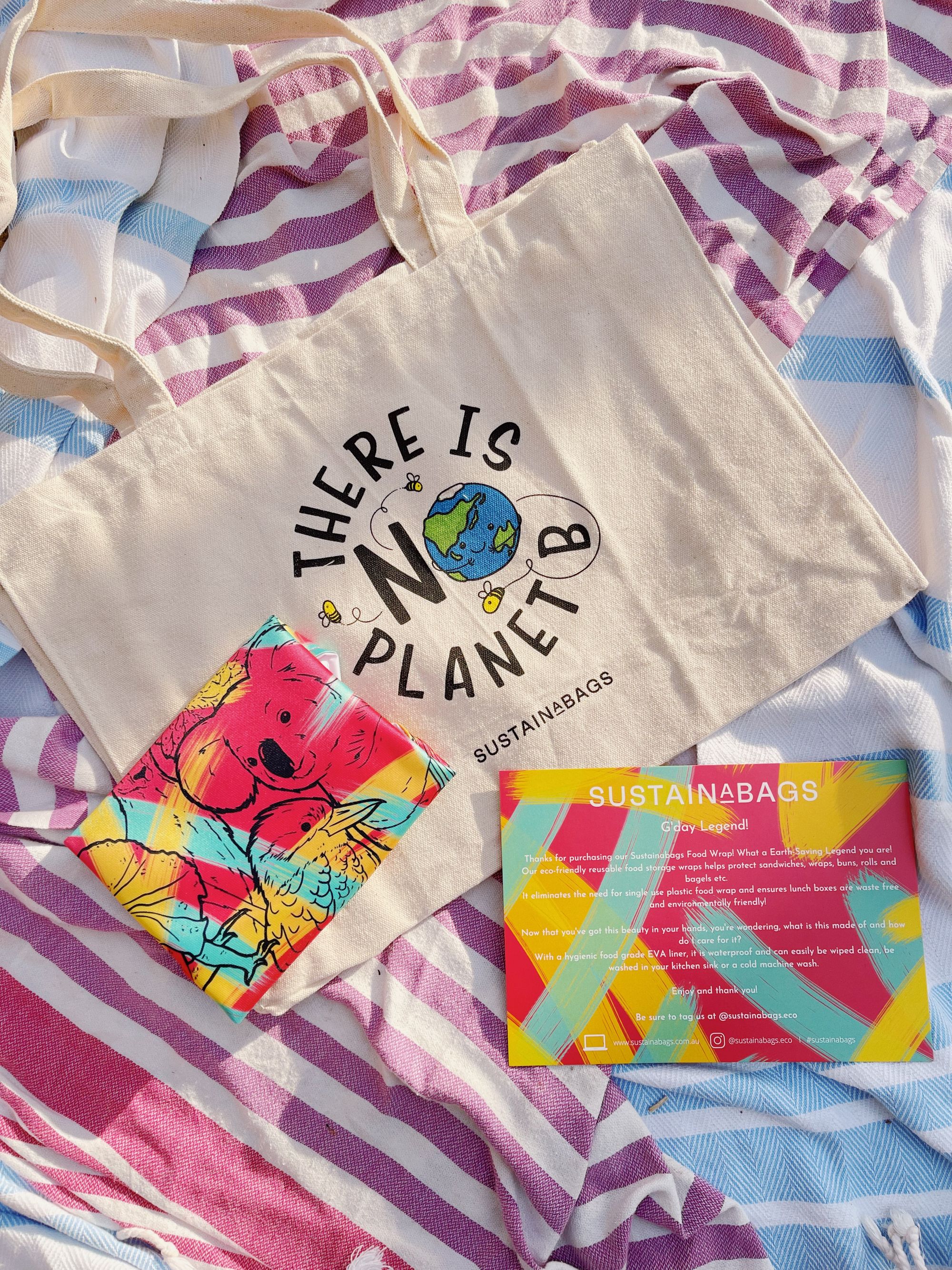 "We are extremely thankful to be working with a brand who has the same mission/vision as us and we are so excited to continue our Sustainabags journey with noissue."
Beyond their sustainable packaging, Brooke and Tom were also thrilled to be part of the noissue Eco-Alliance! In doing so, they were able to take their environmental advocacies even further, and be alongside a worldwide community of like-minded, sustainably-focused brands.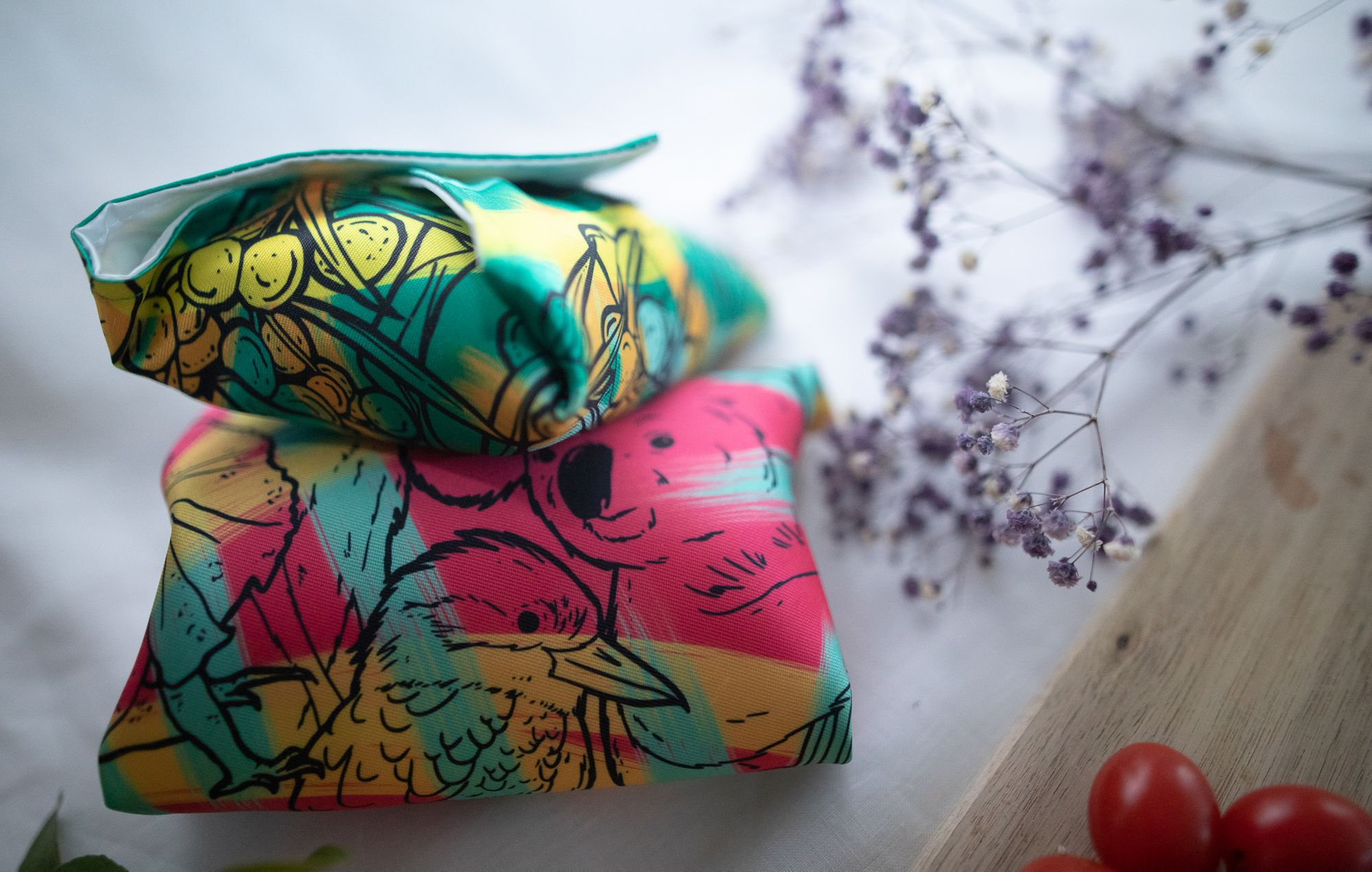 "We love how the Eco-Alliance contributes to global reforestation and how together, we are contributing to a brighter, better and more sustainable future. It's amazing to see how many trees we are planting worldwide and being a part of a community and like-minded businesses that share the same values, mission, goals and vision with us."
Brooke and Tom may have just started on their mission, but it's been an incredible journey thus far, especially launching in the middle of the pandemic. They've faced many challenges and lessons, all of which they're entirely grateful for. With hard work, determination, and being each other's biggest supporters, they're still endlessly thankful for being able to do the work they do and to help make the world a better place.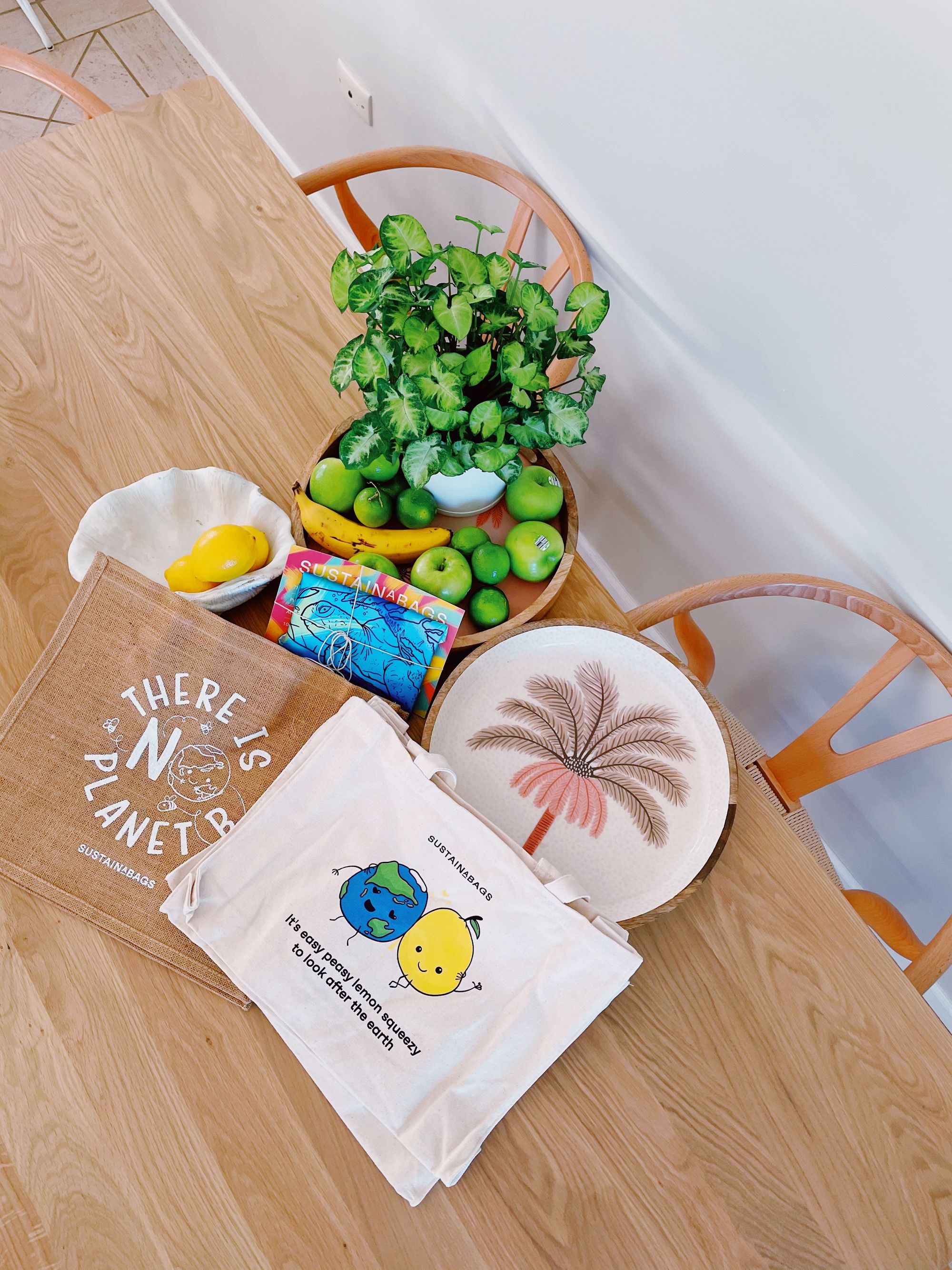 This is also what sets them apart in the industry! Sustainabags is a brand grounded on a mission to create positive change. Beyond being a sustainable grocery range, they aim to take their mission even further to educate more people about sustainability and the environment.
And their biggest piece of advice to others hoping to start their own businesses? Just start — especially if you're truly passionate about your work and your mission! It will always be scary, but you'll never know if you never try. Every challenge is an opportunity to learn, and sometimes, making a start is an achievement in itself!
The journey into a sustainable world isn't always an easy one, but it certainly gets better with many helping hands. And with Brooke and Tom's dedication to their mission, the future's definitely looking brighter.
---
Find more of Sustainabags here:‌‌‌‌‌
‌‌‌‌‌‌‌‌
Website:‌ sustainabags.com.au
Instagram: @sustainabags.eco
Like this story? Tell us yours! Share your brand story and love for your custom packaging and get a chance to be featured on the wrap! If you're a noissue customer and are interested, you can join the Eco-Alliance by clicking here and answering a few questions here.
Questions? Email us at ecoalliance@noissue.co