Our Creative Community holds monthly design challenges for our amazing Creatives to take part in and showcase their work. These challenges are held to promote creativity, exposure and collaboration within our community. It also supports our reforestation efforts as we plant a tree for every entry submitted. We love being able to support our creatives and the environment all at the same time.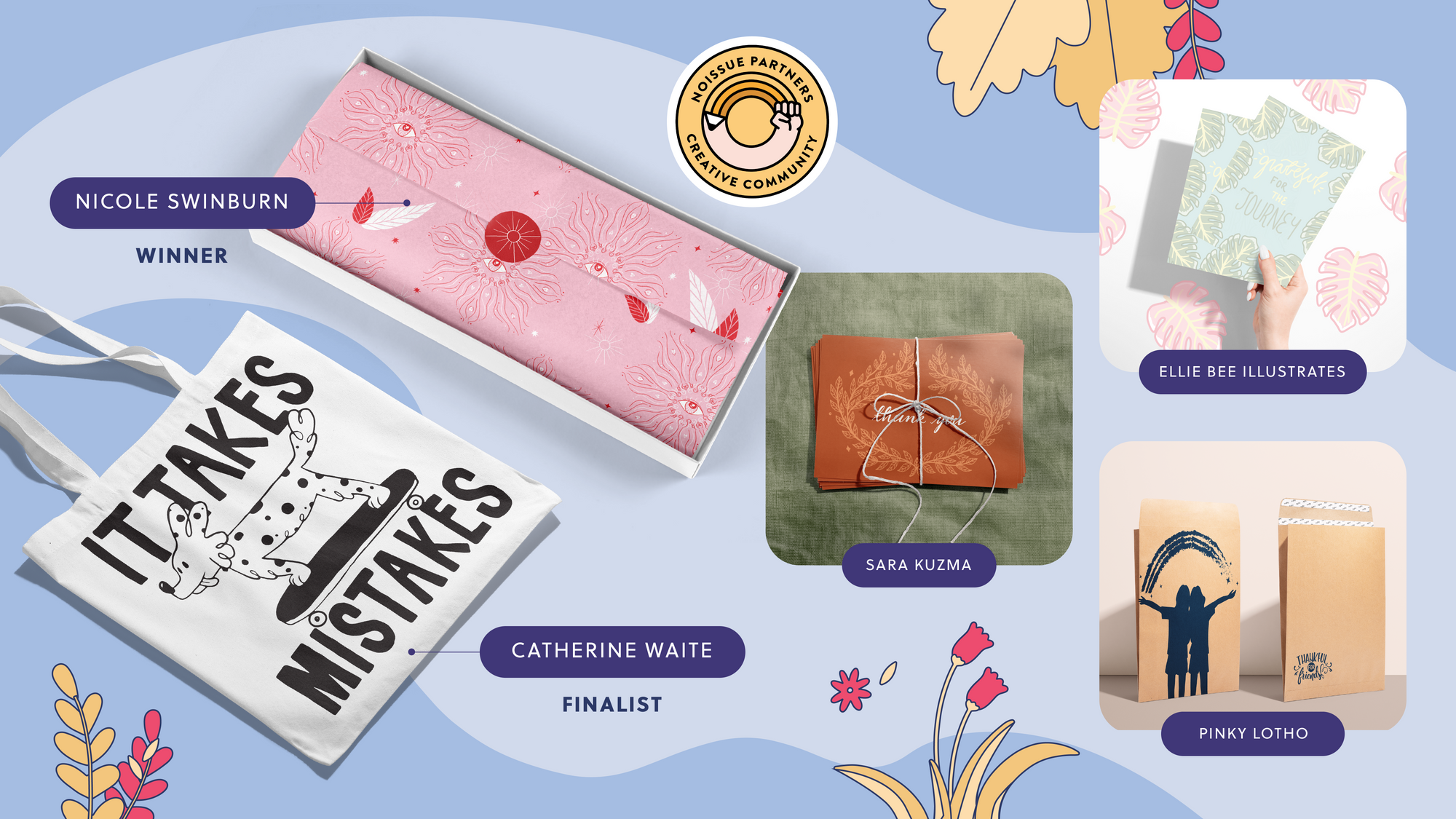 Though we paused our design challenge for this month, we've rounded up some standout designs from October's  #noissuechallenge - all about gratitude! We had partnered up with the remarkable Studio Kynd to design some breathtaking assets to promote October's challenge. 🌻🌼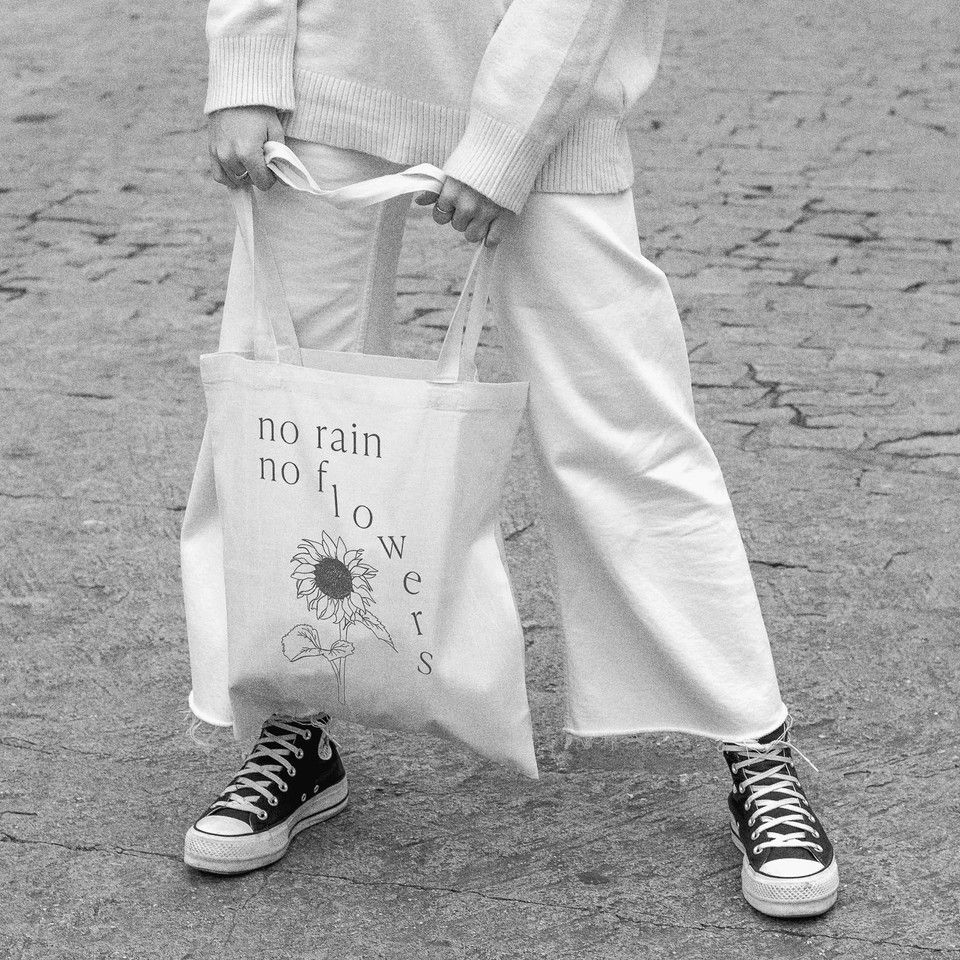 Studio Kynd was founded in 2020 by Niobe Elliott. Their philosophy is all about being kynd and giving back while they create magic for like-minded female entrepreneurs with big dreams. Their design is intentional, and thoughtful, for kynd people. Inspired by their travels, they are dreamers and creative thinkers. Always thinking outside the box, exploring new ideas and rebelling a little.
For this challenge, we asked our ever-so-wonderful noissue Creatives to share with us their beautiful, custom packaging designs to highlight what they're thankful for. 🙏
Check out some of the beautiful entries submitted below!
Hello Doodle Paper Co.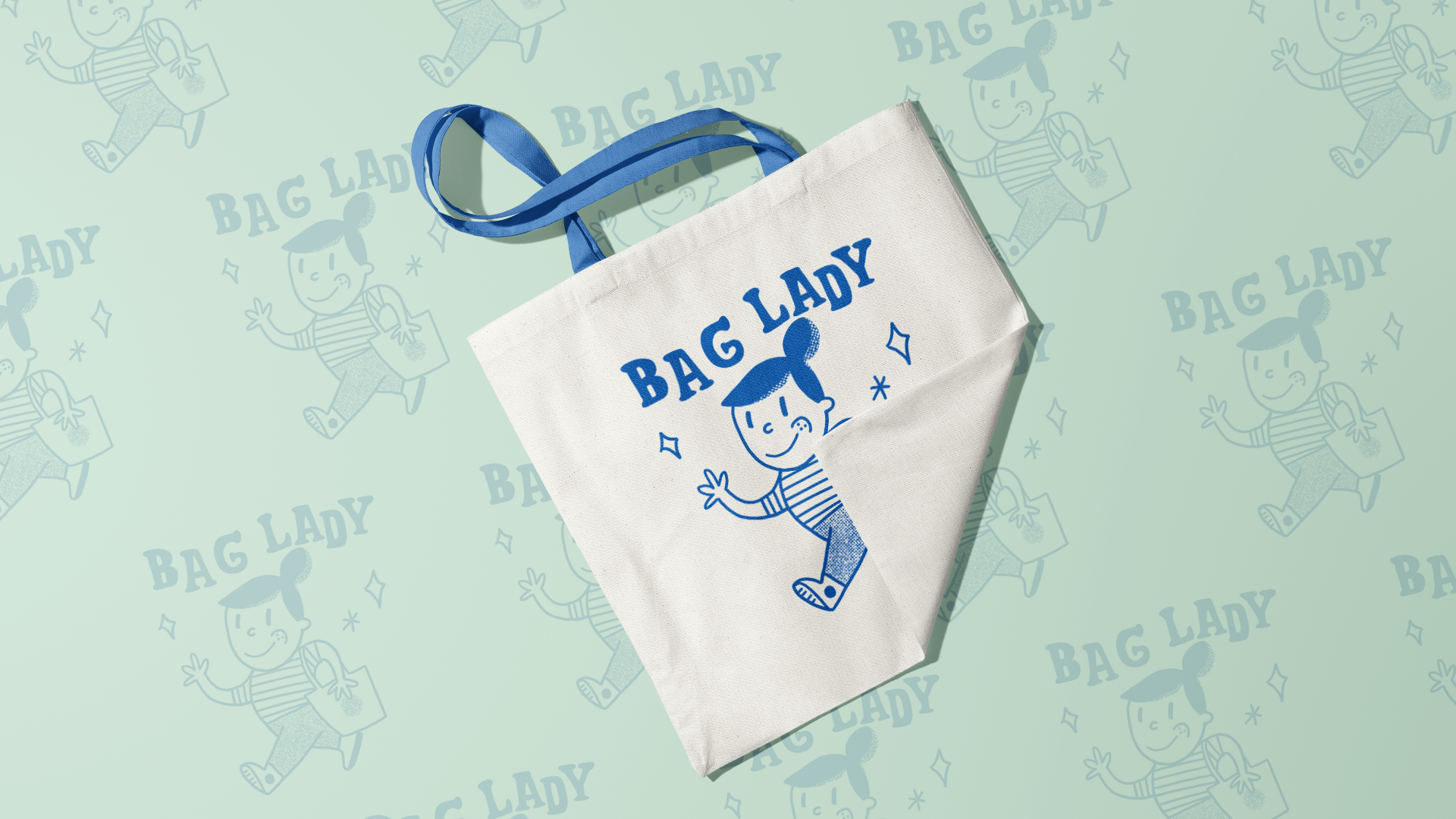 Alisa Wisner, owner of Hello Doodle Paper Co., is a designer and illustrator from the (sometimes) sunny Philadelphia who is obsessed with color, typography and anything retro/vintage-inspired. As a graphic designer, she likes to take her work where she travels, so a tote bag to fit all her stuff is a must! Hence... bag lady! When she's not basking in the blue light of her computer, you can find her coffee shop hopping, traveling, hiking or hanging out with her fur child cat Mindy.
Ellie Bee Illustrates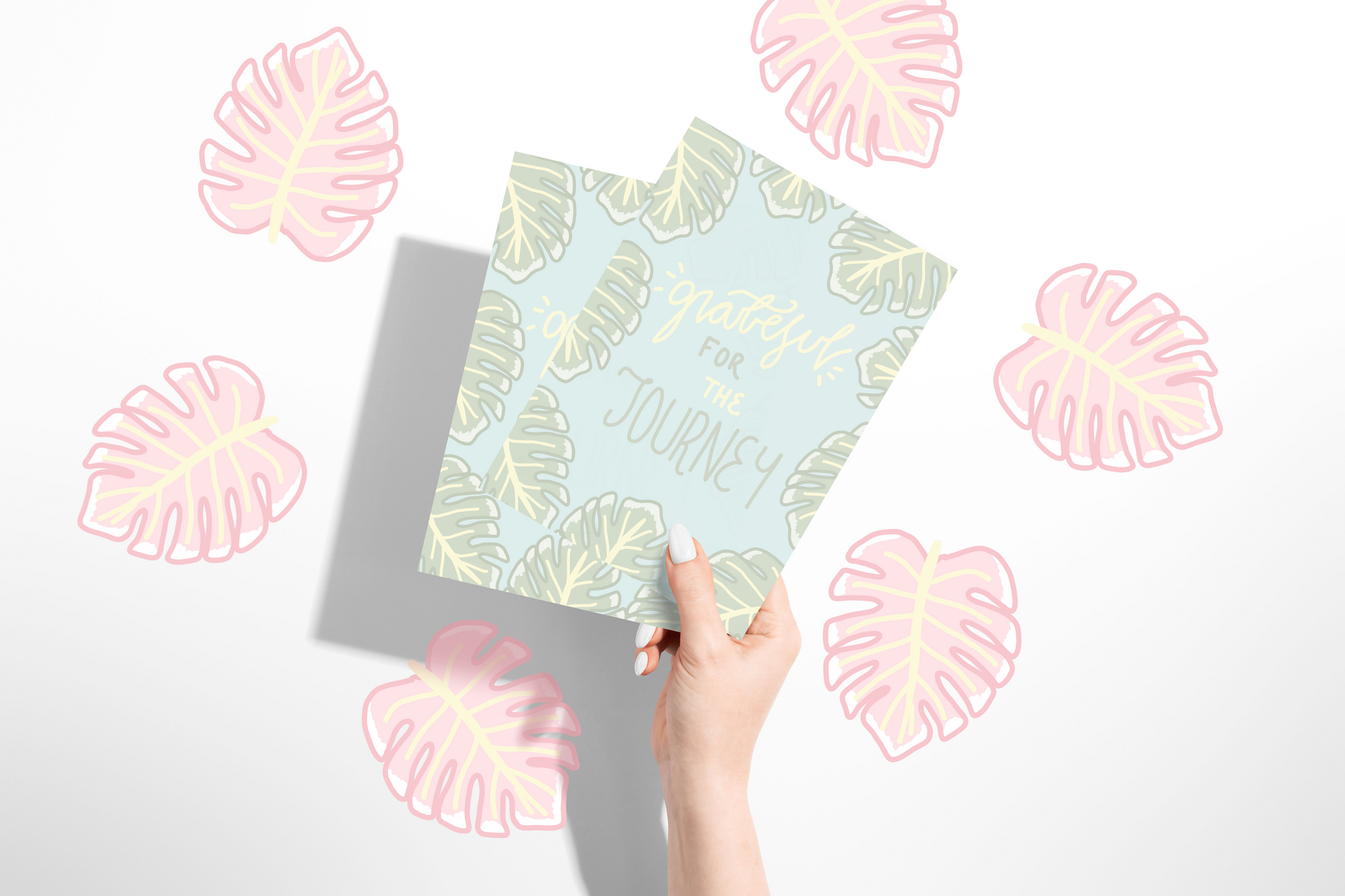 Ellie is a graphics artist based in the south of the UK, in a small town named Selsey. Art has always been close to her heart and she has spent years exploring different artistic styles until she decided that graphics is one of her favourites! She loves working in pastel and faded colours, especially pink and green as she feels that they complement each other so well. She also finds them super calming, which is what her work is all about. She creates art for the sole purpose of helping others self-reflect and self love, using a mixture of quotes, illustrations and patterns to create something to remind them of how special they are. Ellie's entry was based on her own journey with her mental health, and she had to include plants as they have helped her through!
Emily Spikings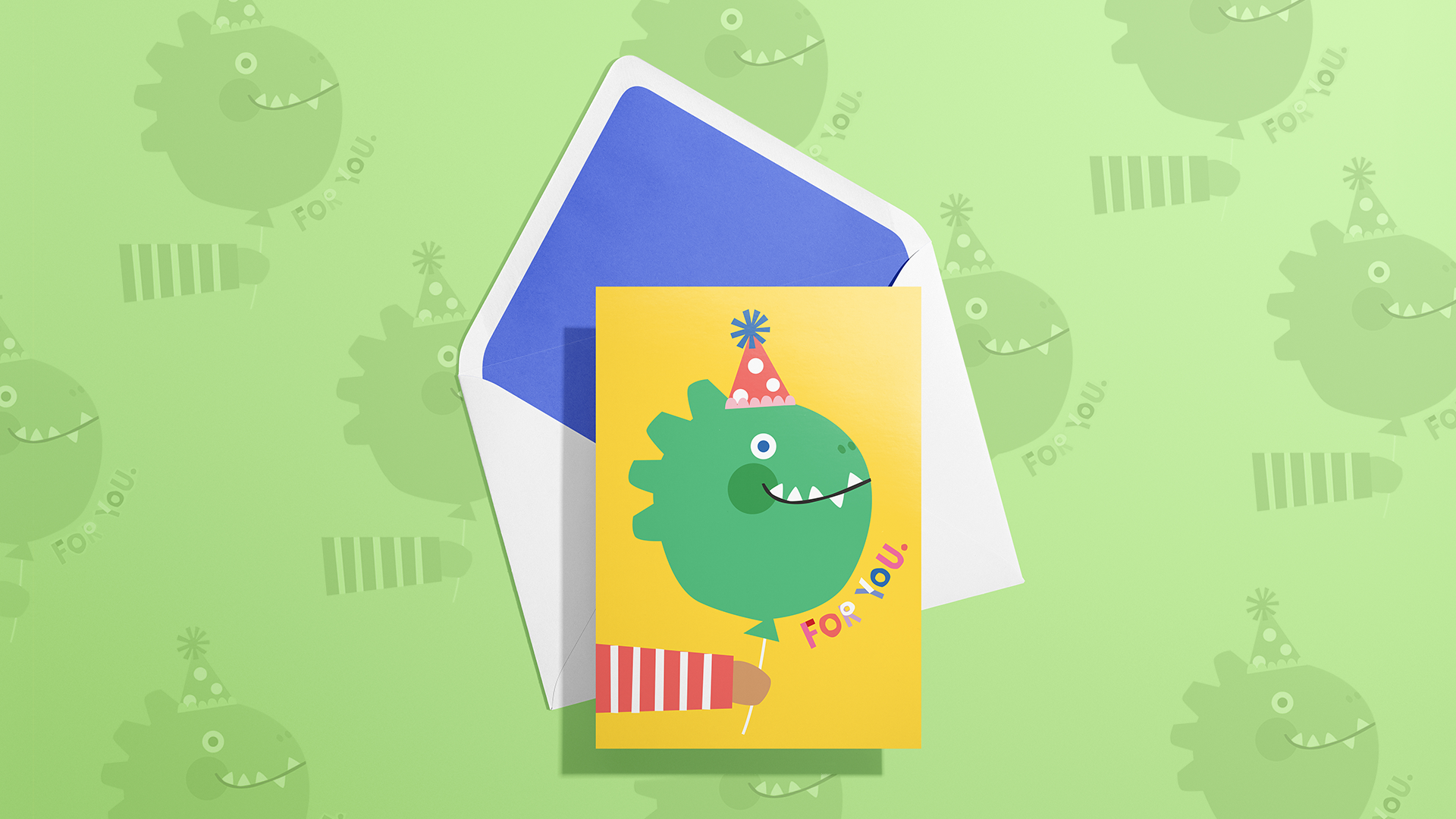 Emily is a Nottingham-based illustrator and designer who designs and creates prints, paper mobiles, plushies and cushions aimed at the younger generation and big kids alike. She has two young children aged 4 and 8 who keep her on her toes and also inspires her on a daily basis. The fun-loving nature of children is so infectious and she likes to reflect this in her designs.
Kid Collective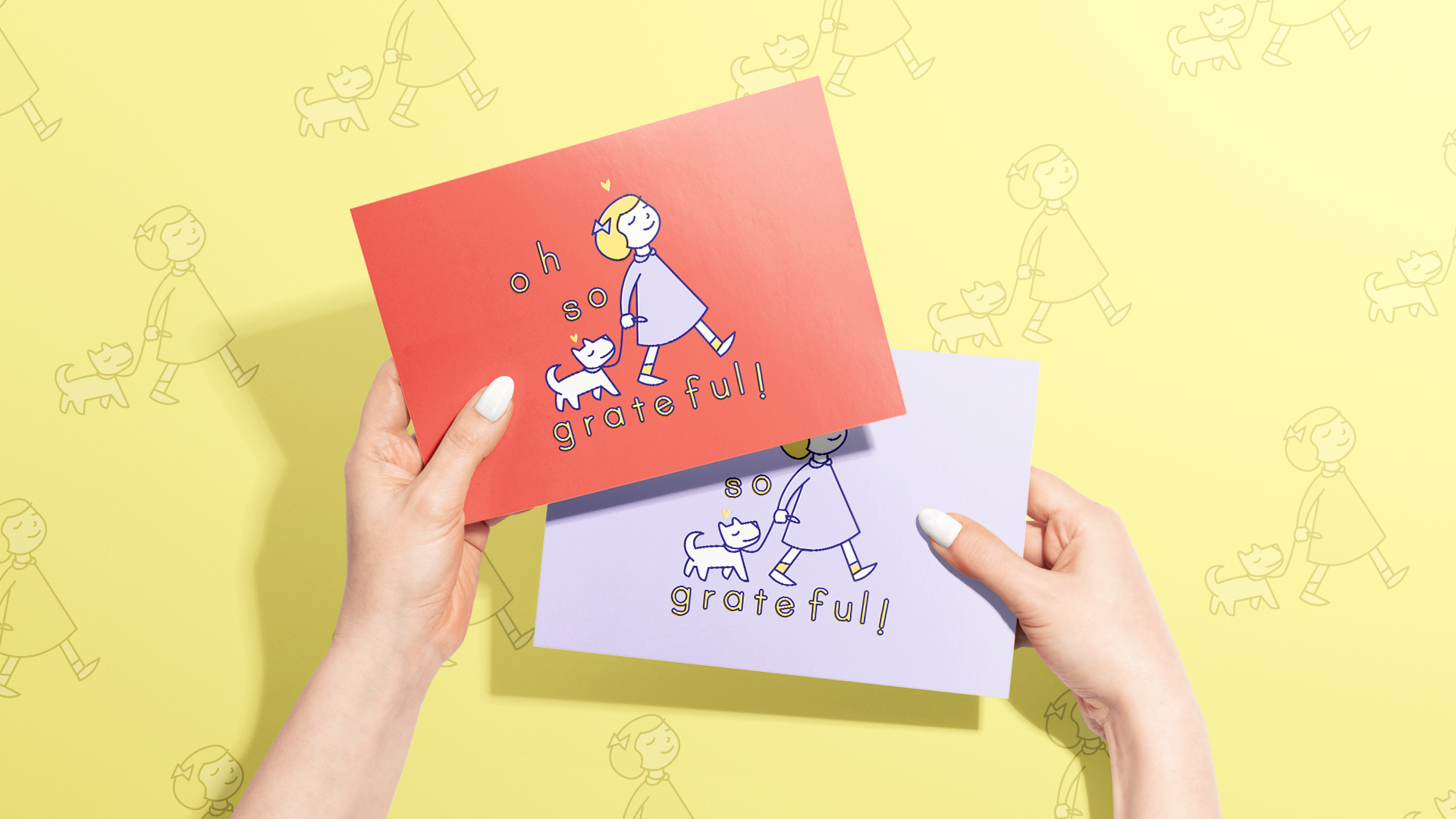 Seattle-based illustrator Ani Somi is a life-time lover of children's stories and children's illustrations. She draws a lot of inspiration from her own two children whose imaginative drawings provide the subject matter for much of her work. She started Kid Collective as something fun to do with her kids - they publish coloring books and workbooks for kids, and illustrations that they come up with together. For this particular challenge, gratitude, she was inspired to illustrate the simple pleasures that make everyday life fulfilling - like taking a walk outside with your favorite furry friend.
Sara Kuzma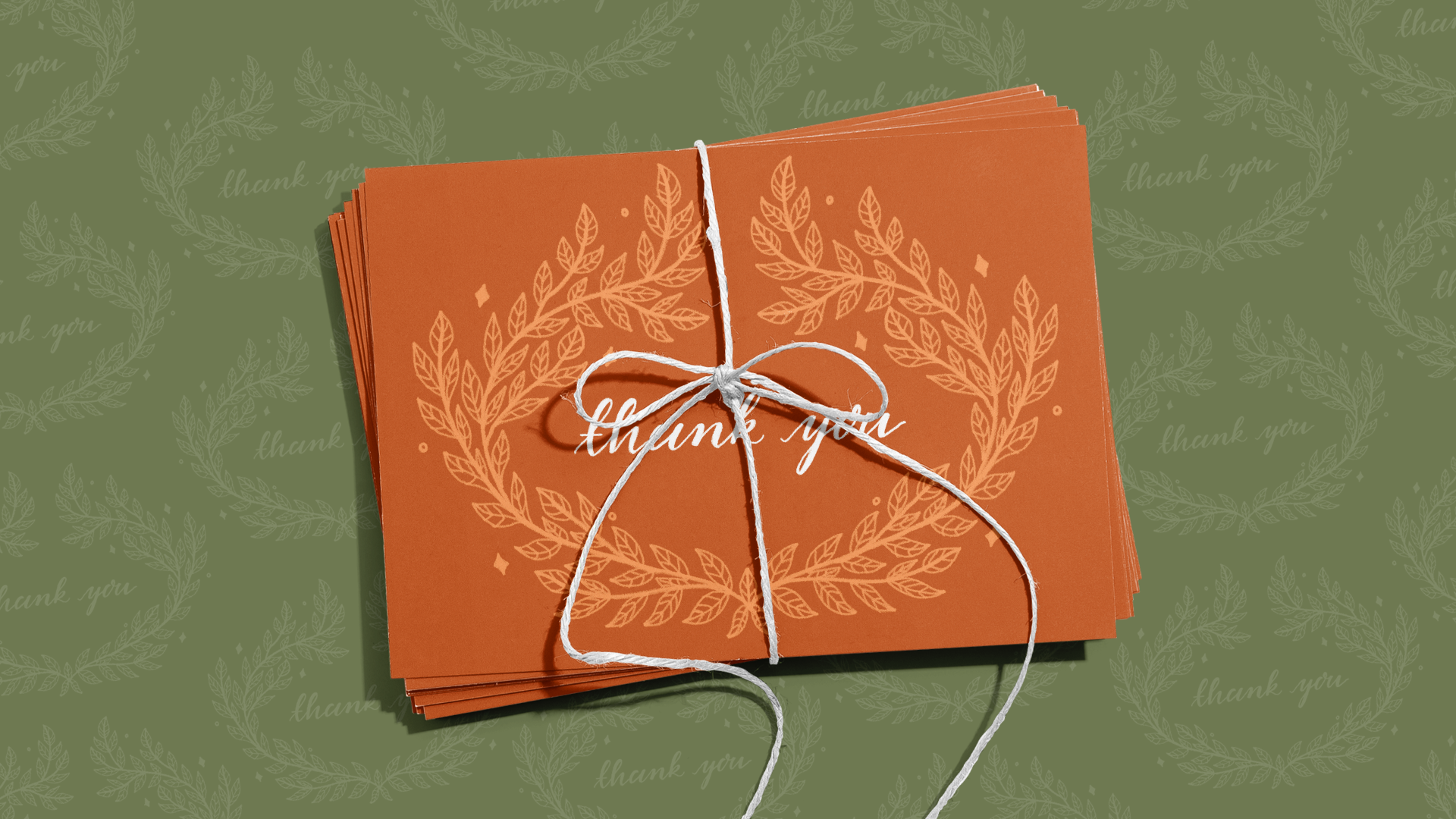 Sara is an Edinburgh-based Polish graphic designer who loves creating illustrations inspired by nature, especially leaves. She owns a shop offering greeting cards and stationery which was also the inspiration behind her October entry. As a small business owner, she couldn't be more thankful for each of her customers. Every order, even the smallest one, means a lot to her and she really enjoys packing it up and writing messages on her thank you cards!
Pinky Lotho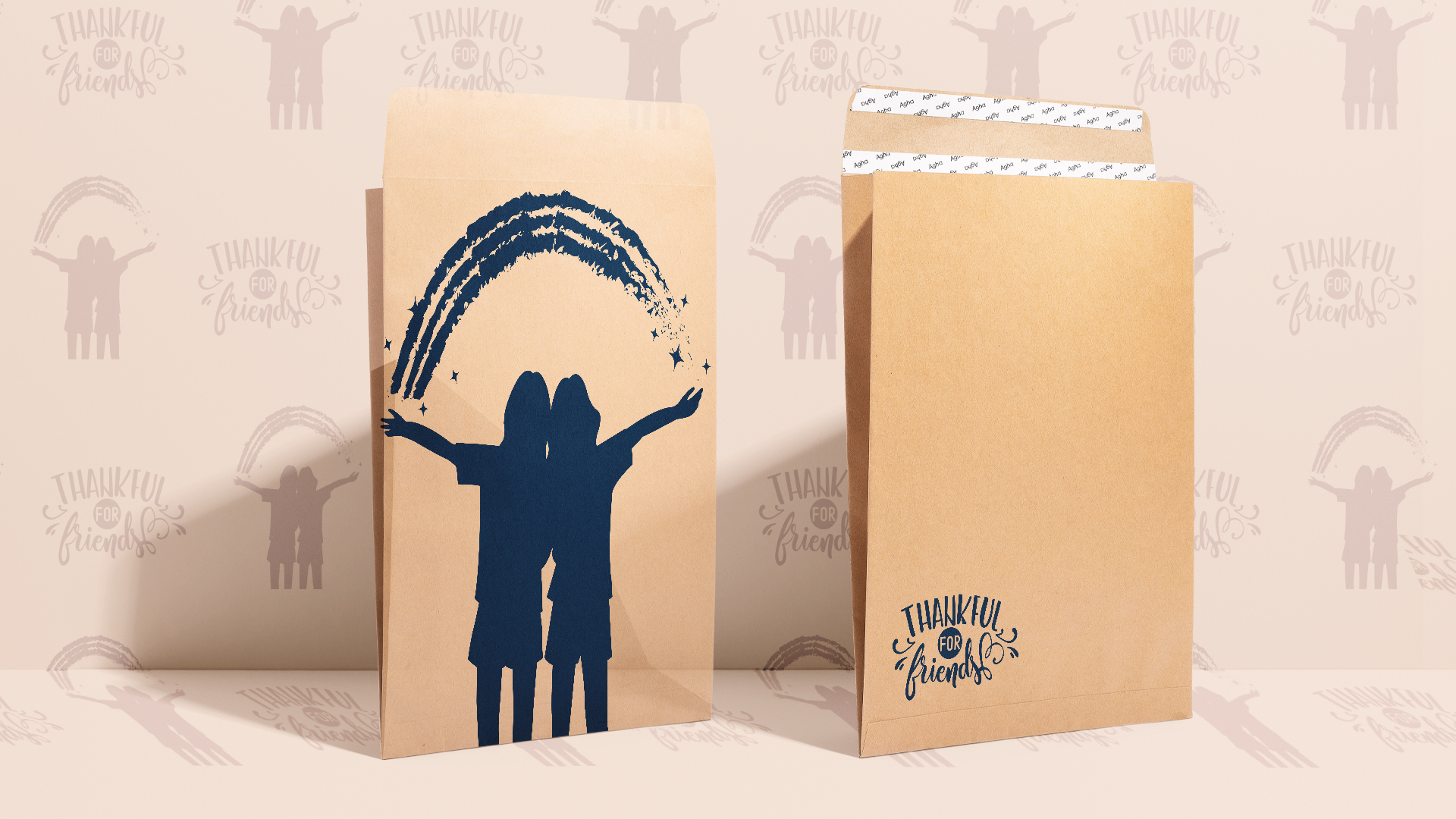 Pinky always finds beauty in simplicity so when it comes to branding, she makes sure to focus mainly on the basics of designs. This includes more negative space, uncomplicated typography and less colors. For her October entry, Pinky decided to go for a very simple yet meaningful design dedicated to her business bestie, Cess, as she wouldn't be here without her constant encouragement and support. Cess is the person who comes to Pinky's rescue when she has issues - branding related or otherwise. Pinky is very thankful that she has someone in this journey who is always there to give her the boost that she needs.
🎖️ Presenting our October #noissuechallenge Finalist:
Catherine Waite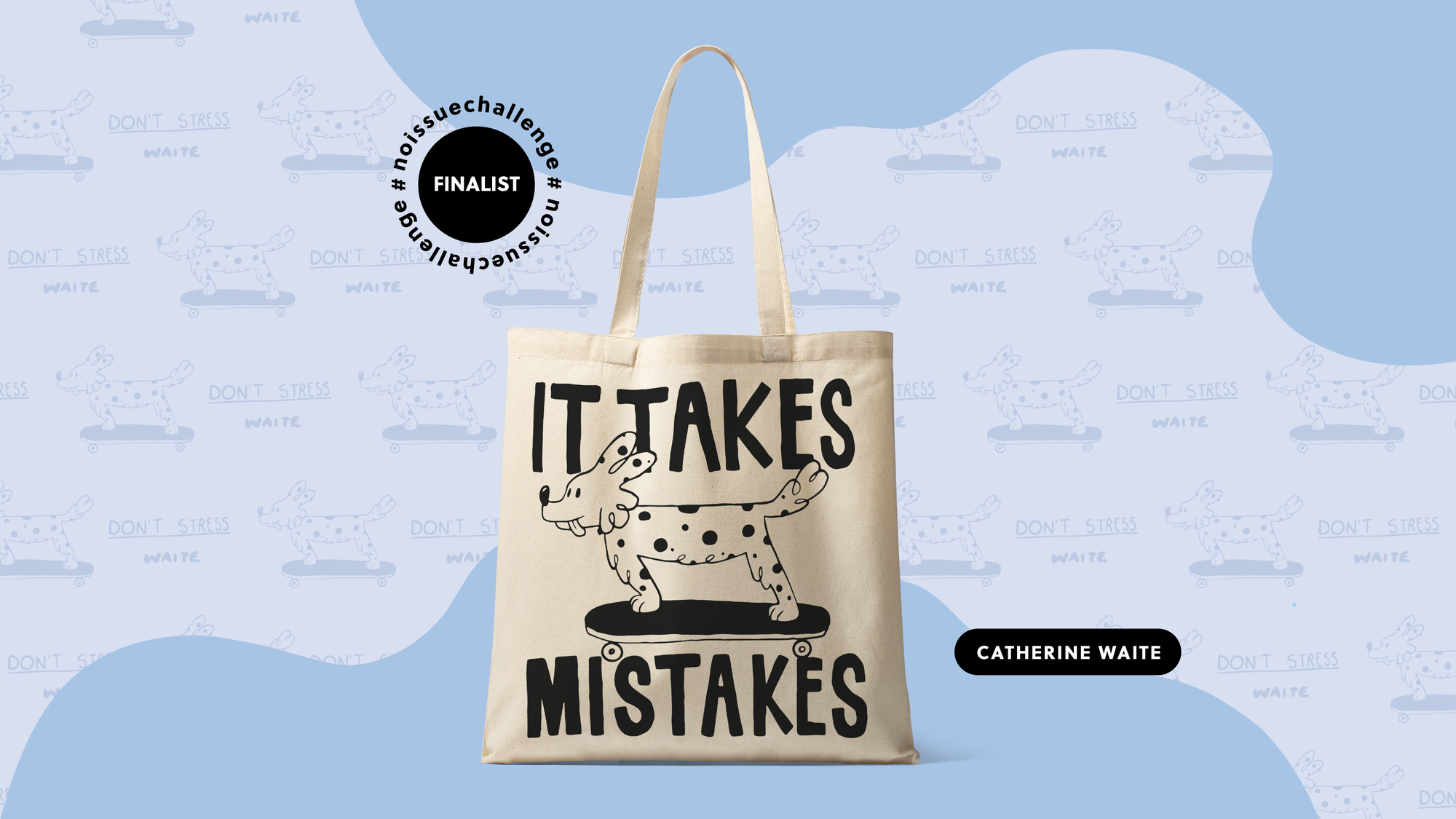 Catherine is a Hampshire-based illustrator and designer who loves creating playful, colourful, fun illustrations to make you smile. She loves to incorporate positive quotes to help boost your daily morale, bring encouragement and brighten your day. The quote in her piece greatly resonated with her as she loves stumbling across messages that instantly start to give you that motivation, or  a little extra reassurance during your day. The challenge is bringing it to life in a way that makes it less like a lecture from a parent and more of a carefree positive outlook on life. That, paired with what she's most grateful for and you're left with one carefree, skateboarding dog!
🏆 Presenting our October #noissuechallenge Winner:
Nicole Swinburn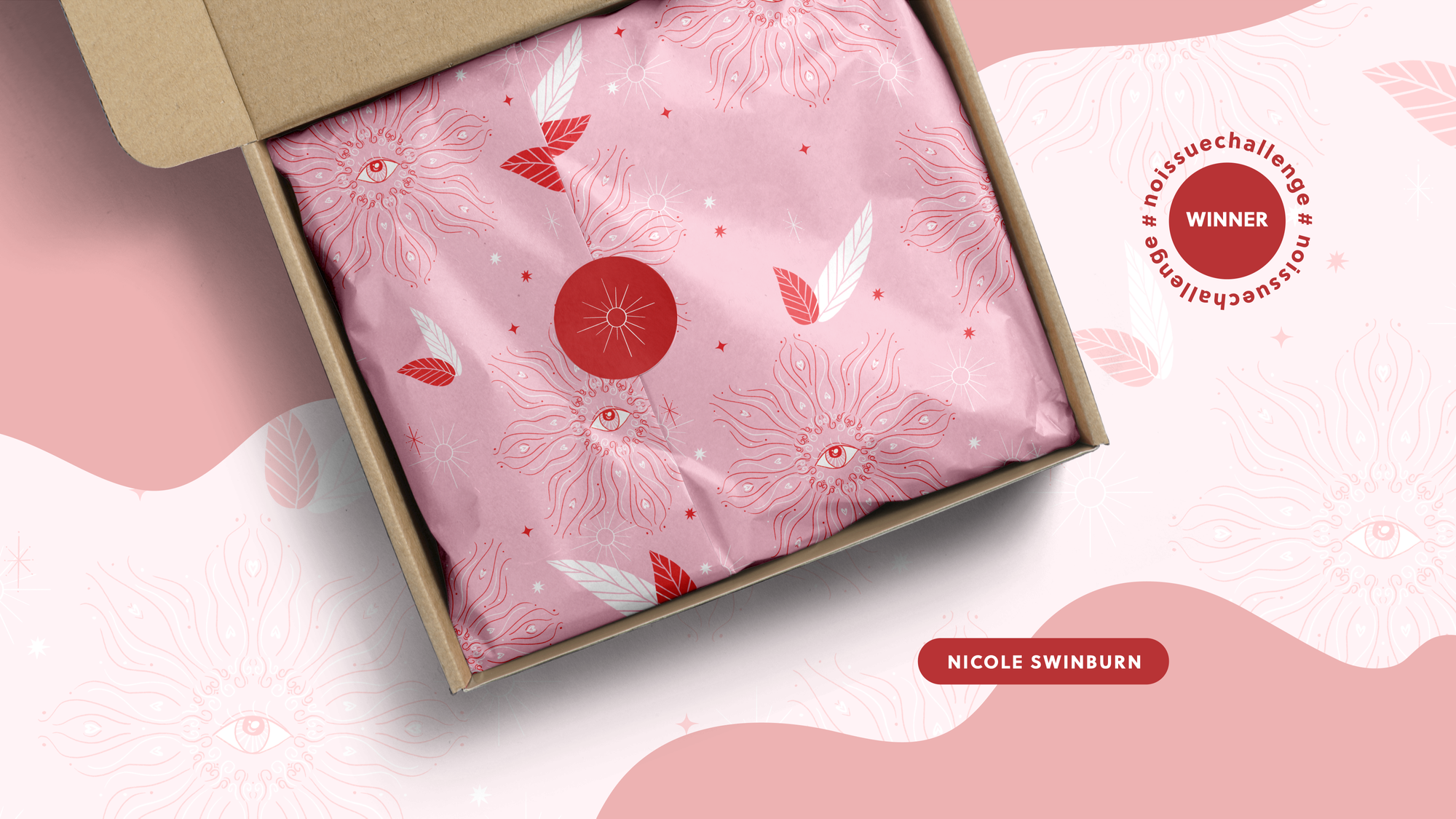 Nicole is a self taught artist, sharing that she gains a little more confidence about her art as the days go by. She greatly aspires to be a surface designer and illustrator someday, and hopes to express herself in a manner that would impact the world in a positive way. She also loves bright colors and pink which translates well in her designs. For her winning entry, she thought to herself "what do I feel when I'm grateful?" and the answer was "I feel a ray of sunshine inside of me and I express it through my eyes". Congratulations on being October's #noissuechallenge winner!
Interested in joining our design challenges? Keep an eye on the @noissuecreatives Instagram feed for our monthly #noissuechallenge announcements, updates and special projects!