Each month, we invite our Creative Community to stretch their design muscles and take part in a #noissuechallenge branding challenge. These challenges are held to promote creativity, exposure and collaboration within our community. Our monthly challenges offers exciting prizes as well as a plethora of resources for the designers to fully unleash their artistry!
In lieu of the holidays and the new year, we wanted to switch things up and give our Creatives a chance to build their own brand! (BYOB anyone?) For last month's challenge, we asked our incredible noissue designers to develop their own sweets/dessert brand and bring it to life! 🍪🧁🍬
Check out some of the sweet entries submitted below!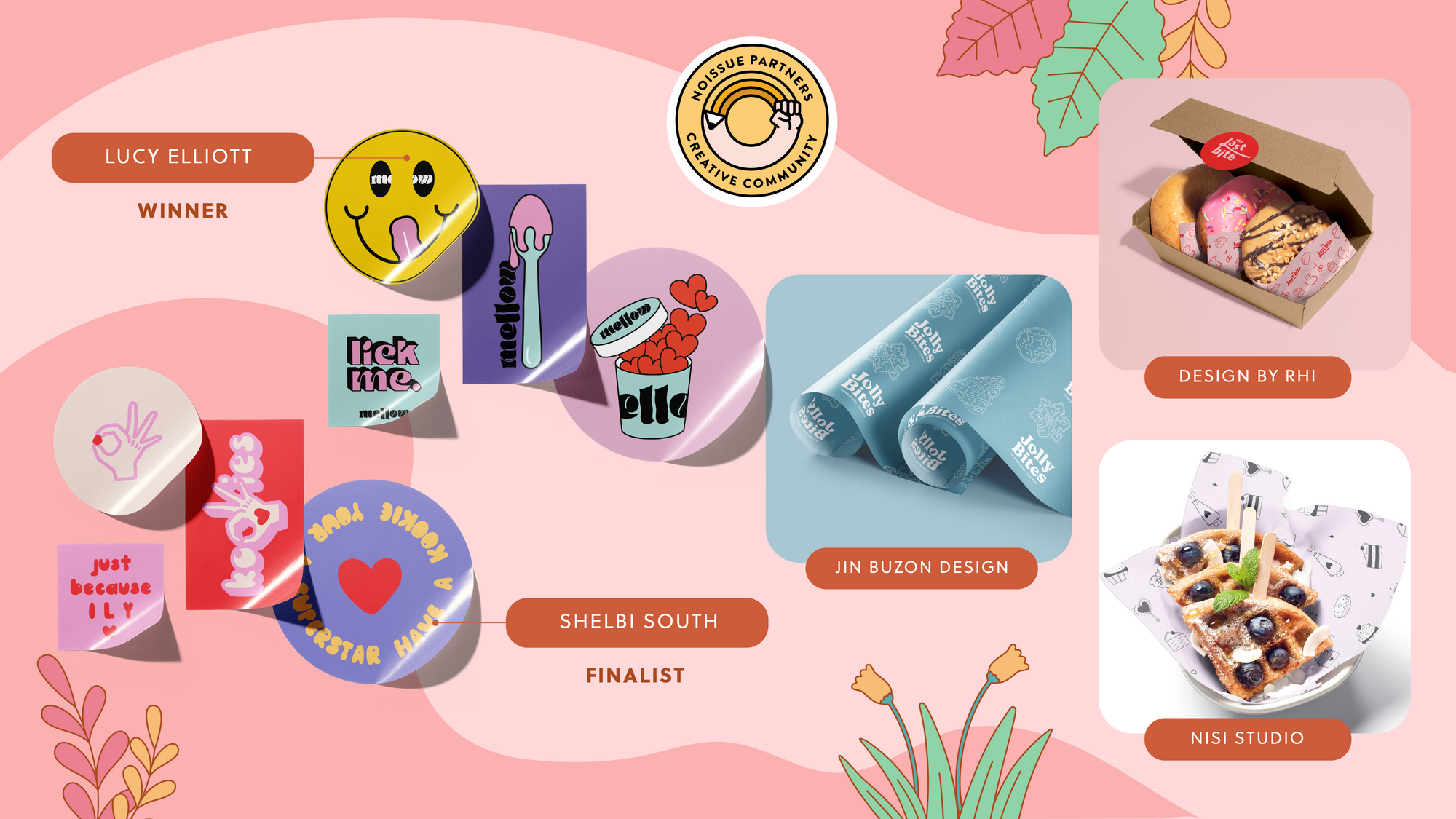 🏆 Presenting our BYOB #noissuechallenge Winner:
Lucy Elliott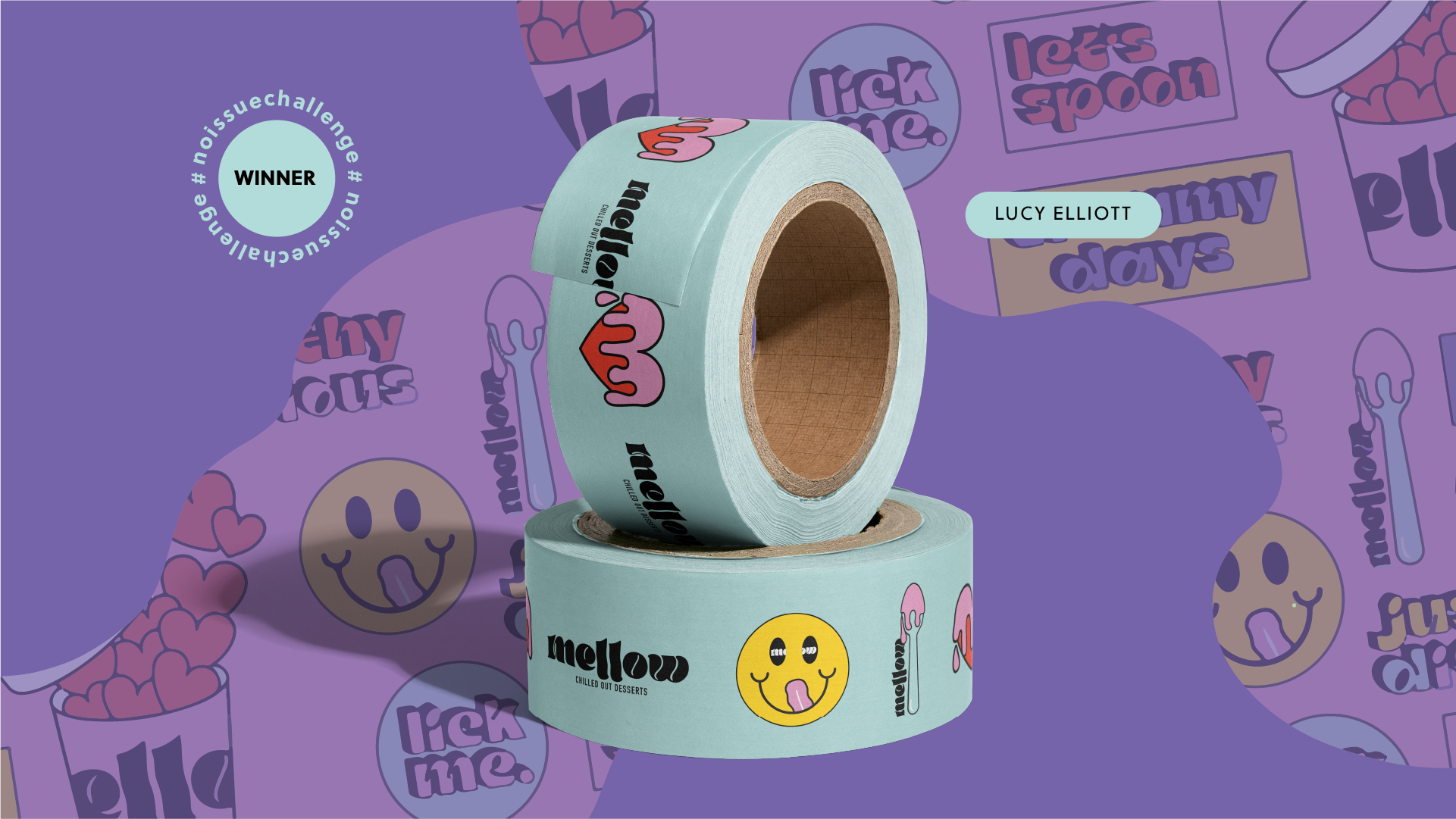 Lucy is a designer who specializes in building cult brands. Mellow is a brand concept for a frozen confectionery dessert which is fun, retro and doesn't take itself too seriously. Mellow is a modern brand that connects with customers far beyond its product with a range of covetable merchandise and packaging with a wow factor. Congratulations on being our first ever BYOB #noissuechallenge winner!
🎖️ Presenting our BYOB #noissuechallenge Finalist:
Shelbi South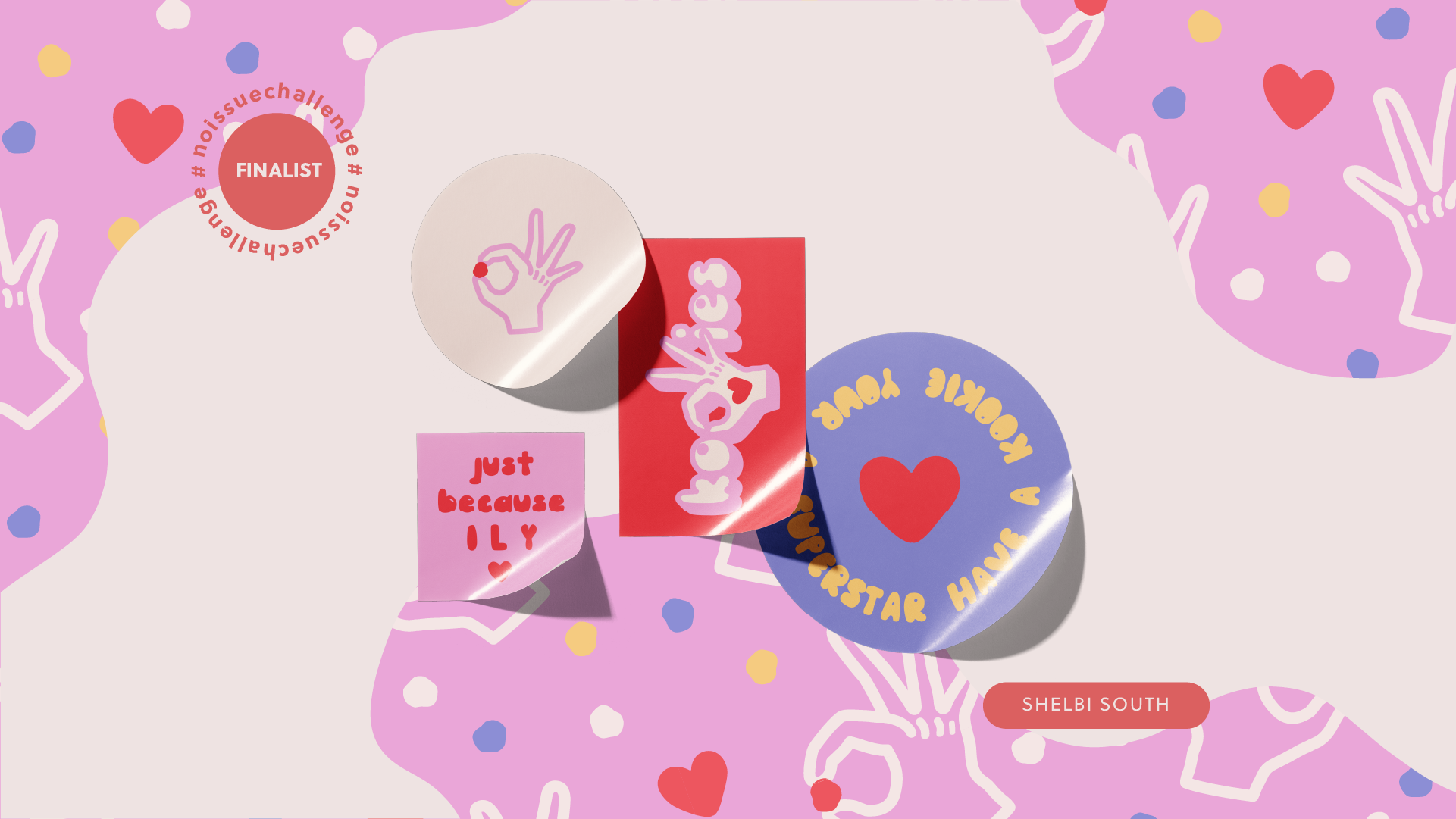 Shelbi is a designer and illustrator based in the UK. She loves working with bold color and creating smile-inducing designs. Her dessert brand Kookies was inspired by the joy a delicious cookie can bring. She wanted to brighten up cookies using a really fun colour palette and incorporate messages that would put a smile on each customer's face. She imagined they would be bought as gifts to enjoy with loved ones, adding more joy to their day! Congratulations on being a runner-up for our BYOB #noissuechallenge!
Design by Rhi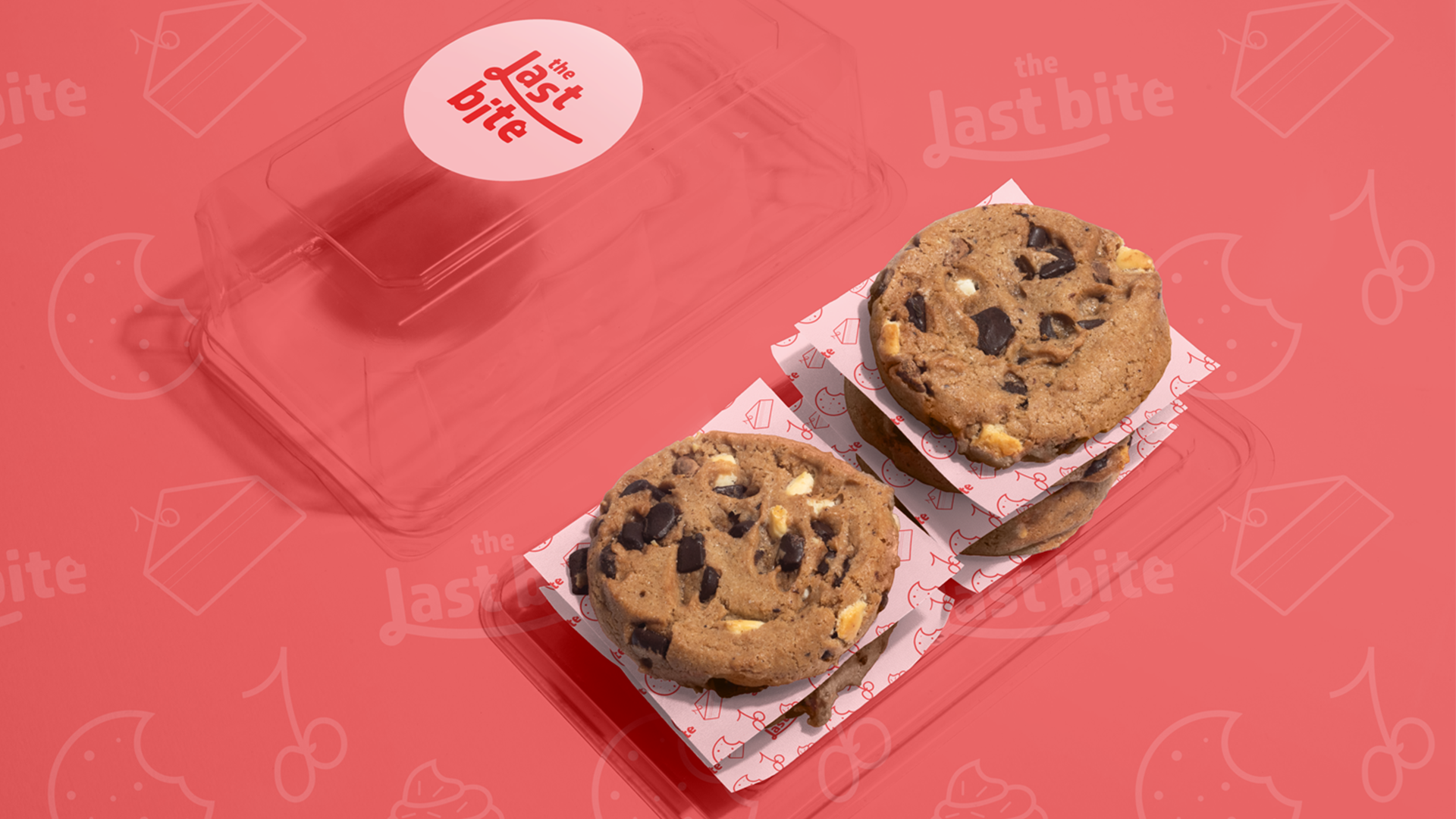 Rhiann is a self-taught designer who has a strong passion for creating playful and empowering brands. The idea behind her entry was to bring the fun to food! The use of bright and bold colours help bring the brand to life as well as the custom typeface to ensure its originality. To Rhi, design is all about creativity and innovation. Her aim is to create something that is new, exciting and inspiring for every piece.
Jin Buzon Design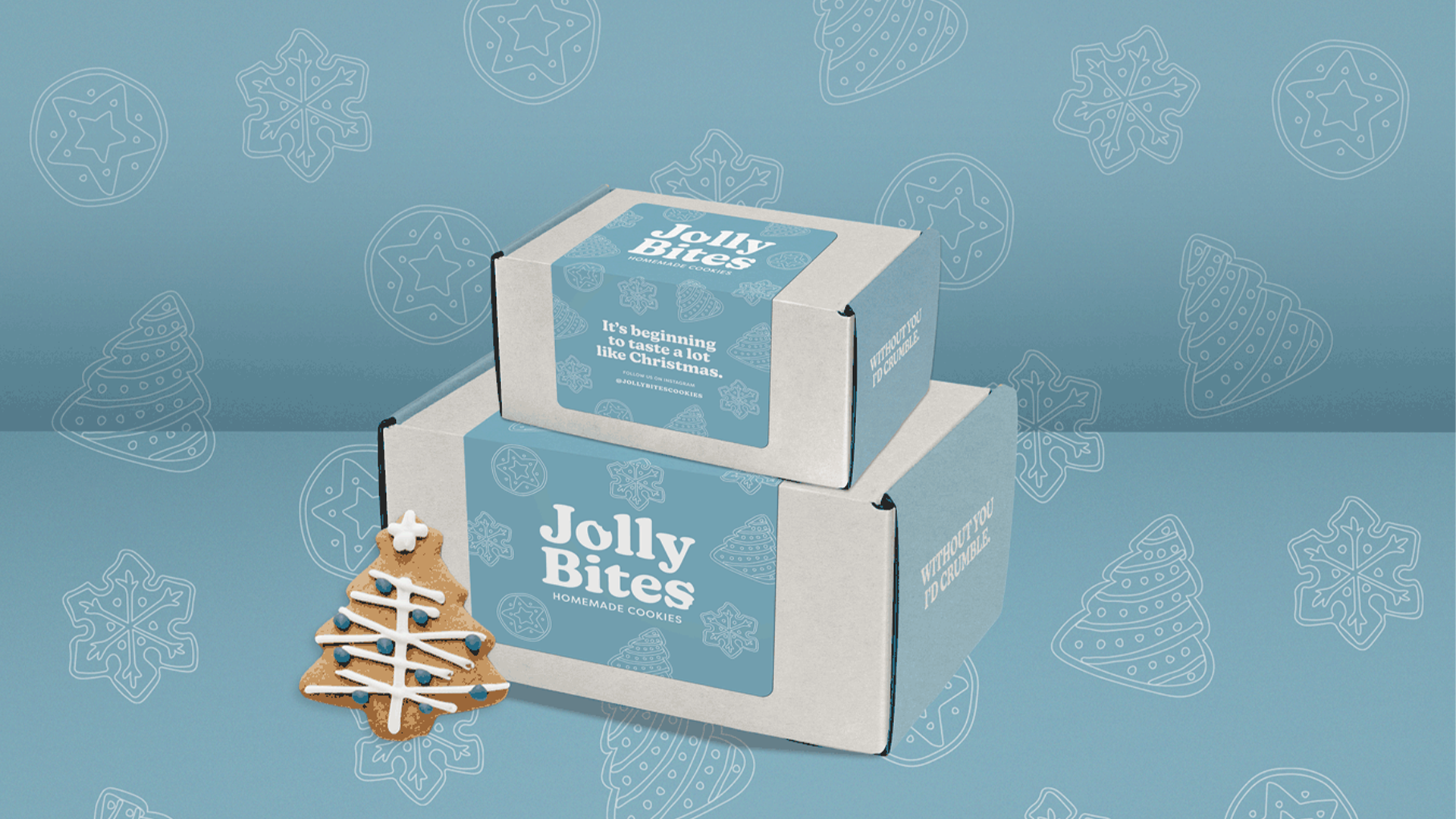 Jin is a Filipino designer based in Portugal. She is drawn to anything blue and is known for her clean and calming style. She currently runs her own self-titled design studio and is passionate about supporting small businesses wherever they are in the world. Her Jolly Bites entry features a beautiful blue and white color palette with holiday illustrations—spreading the jolly, holiday spirit indeed!
The Creative Studio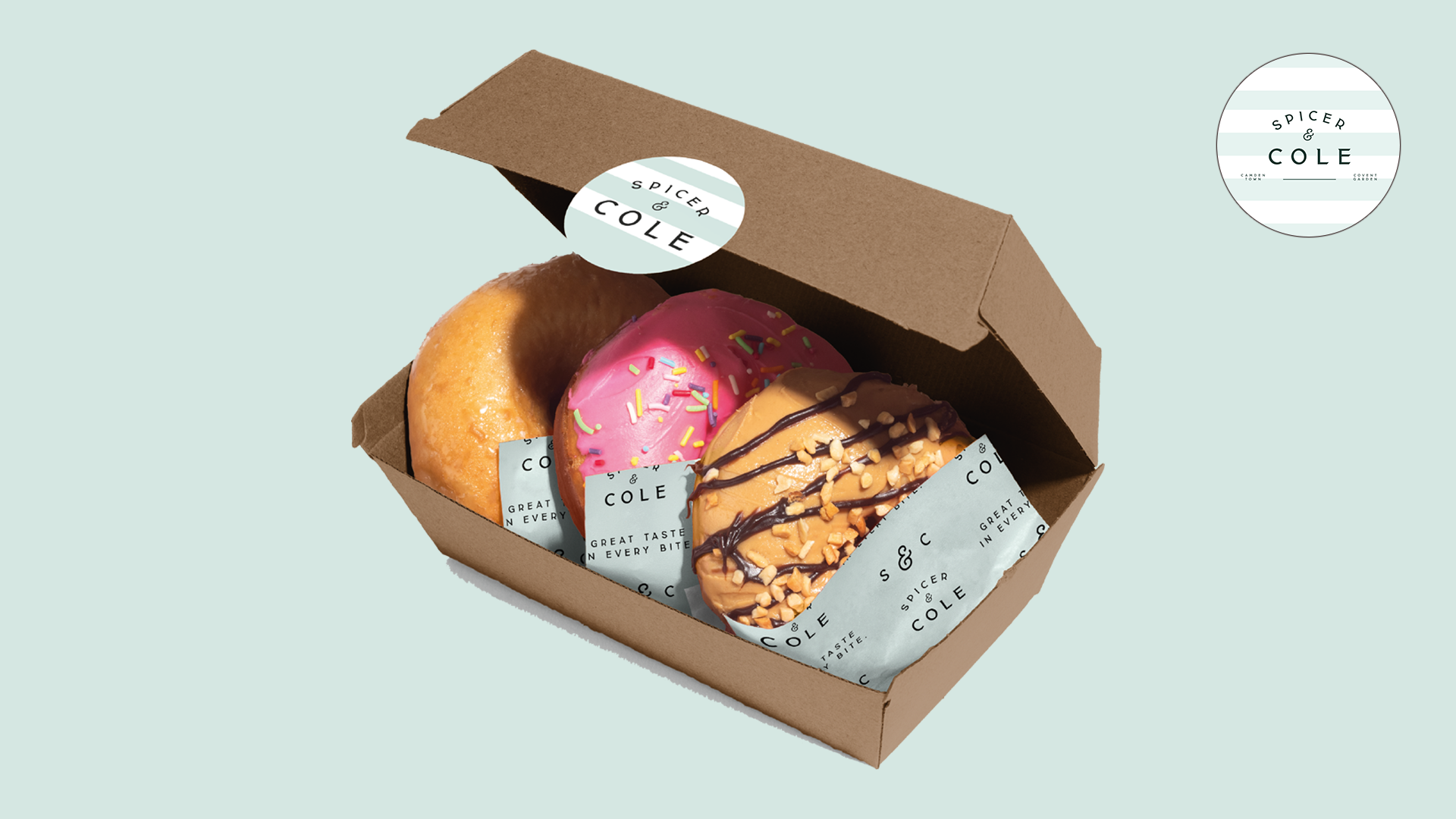 The Creative Studio is a freelance graphic design studio based in Bristol, United Kingdom. They specialise in all things design and work very closely with beauty salons and bakeries. For their entry, they wanted to experiment with new colors and fonts resulting in the creation of Spicer and Cole, a bakery and cafe. The entry features a sophisticated brand identity with a pastel color scheme and font style to match.
Fandemonium Design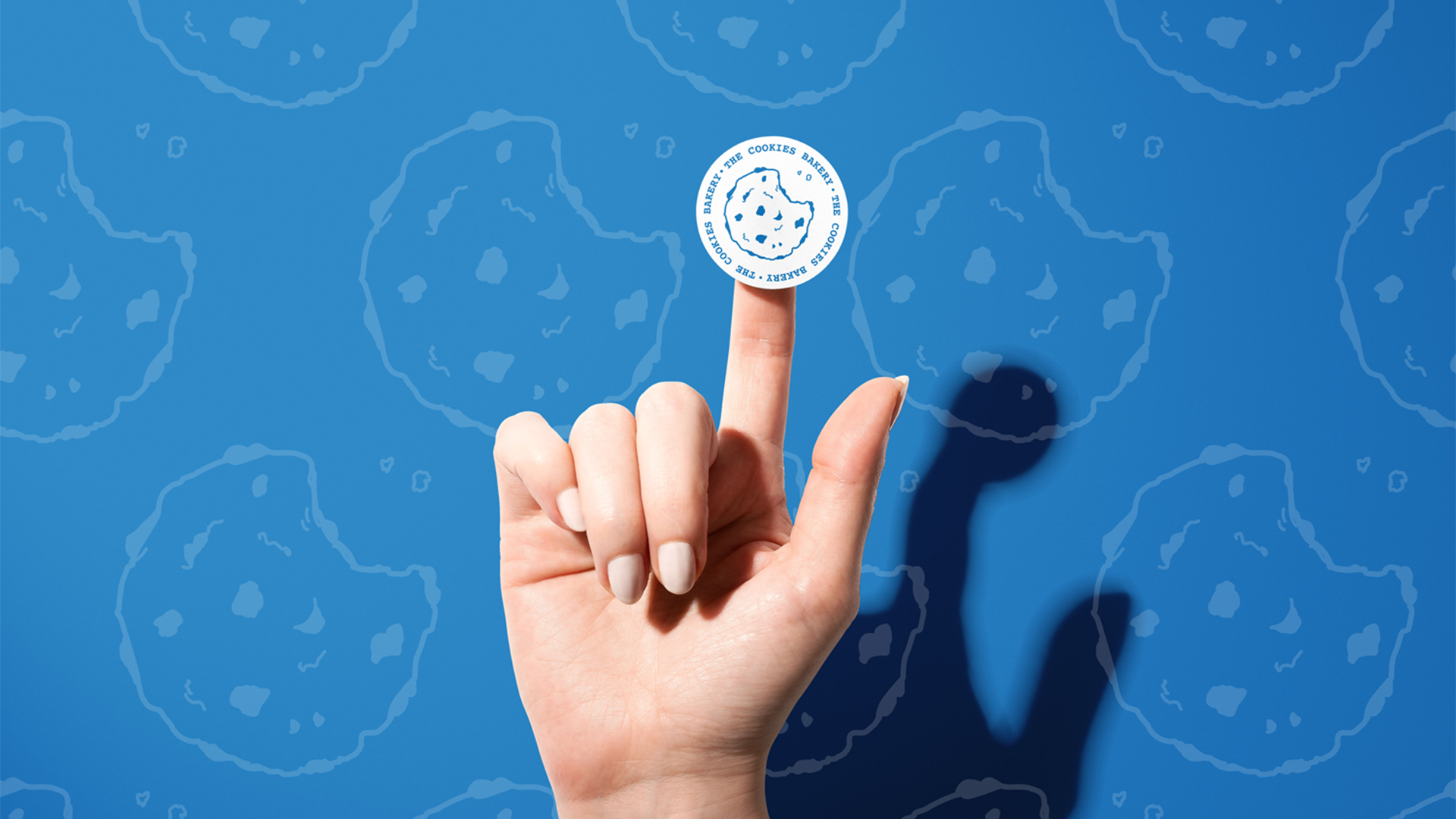 Katie Meek, owner of Fandemonium Design, is a Maryland-based digital artist and graphic designer inspired by the wonders of fandom. She crafts fandom-infused artwork for your grown up life that won't freak out your dinner party guests. This challenge was a perfect opportunity for her to celebrate the warmth, fun, and learning of one of her first fandoms, Sesame Street, and the reconnection to wonderous childhood memories.
Nisi Studio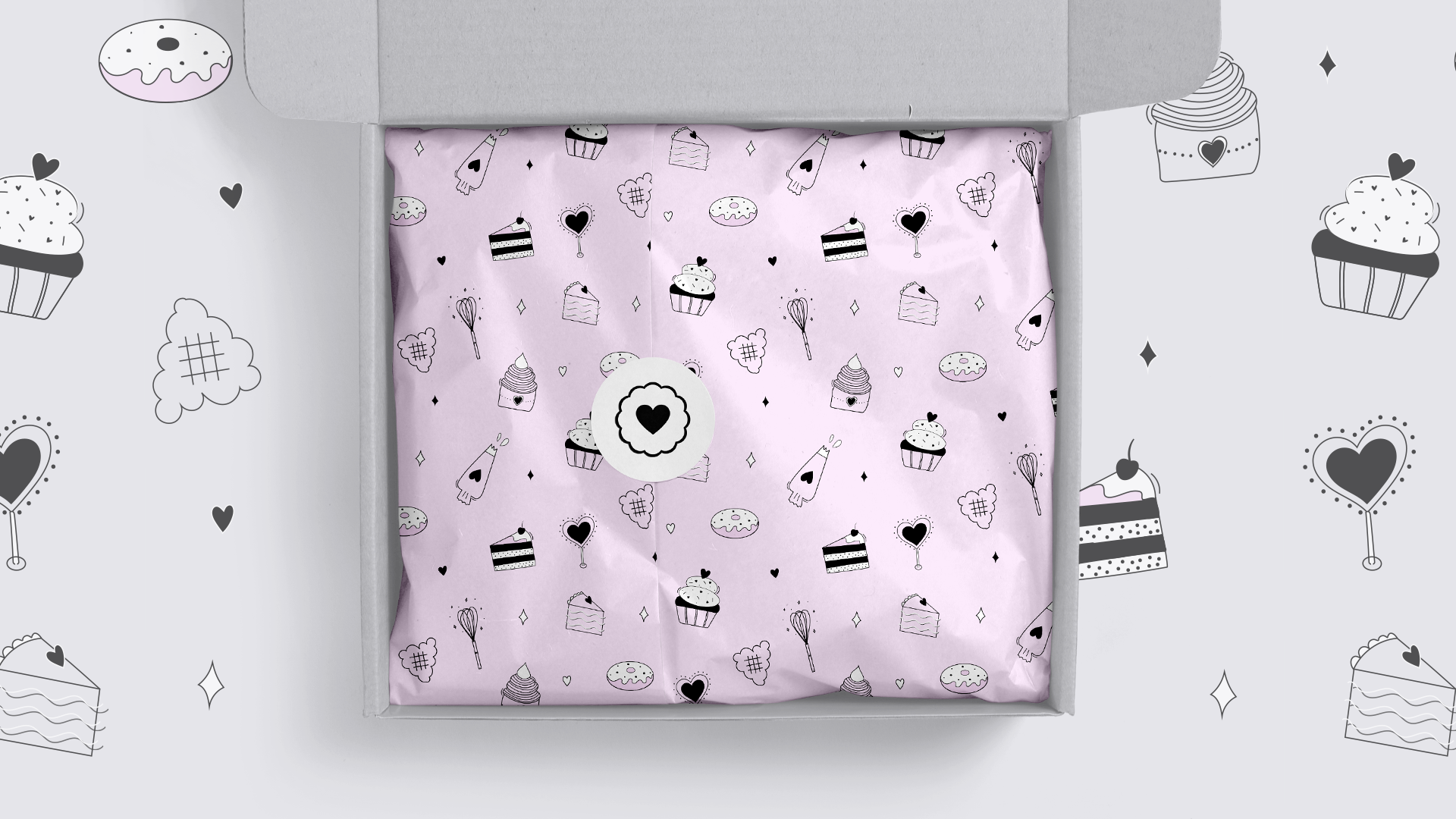 Nisi Studio was founded by Vasiliki, a young entrepreneur living in London. The studio is focused on small businesses' needs and fresh beginnings. Vasiliki specializes in creating botanical, celestial and mystical branding to appeal to feminine business owners. Combining the inspiration she got from the noissue mockups plus her love for making custom patterns, Nisi crafted her challenge entry, Candy Space. It features her signature design style with custom sweets and desserts illustrations to pull everything together.
Havana Brand Studio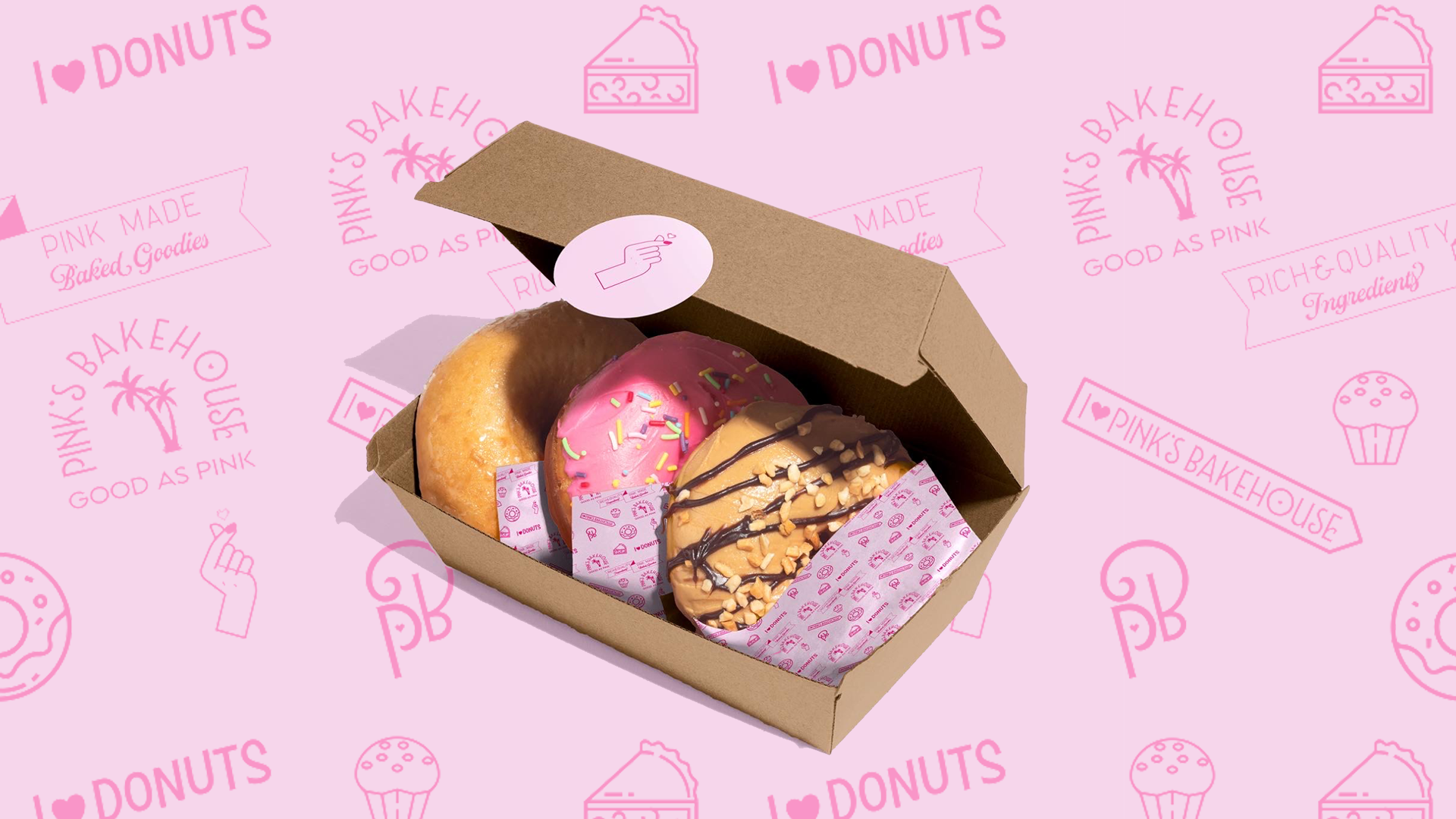 Abigail Peseo is the founder and the owner of Havana Brand Studio, a branding and graphic design company. She takes her inspiration from everything she sets her eyes on as she begins to think of the endless designs she can create from what she sees and encounters. The inspiration behind Pink's Bakehouse came out of one of her new year's resolutions which was to make her designs become more of a reflection of herself. She decided to incorporate all the things that she loves into the branding, which features her love for the color pink as well as the heart sign illustration, which comes from her love of K-Dramas.
Interested in joining our design challenges? Our latest challenge is still ongoing - make sure to send in your entries by February 22nd, 2022 to be considered! Head on over to @noissuecreatives Instagram feed for everything you need to craft a winning entry!