Flyers and newsletters are a great way of interacting with your customer base, and industry experts agree! Custom flyers have also proven to be a great tool for securing new customers.
Flyers delivered via email or direct mail are a fantastic way of engaging with customers because they offer your company the opportunity to communicate company values, sales, and products. Plus, you can position yourself or your business as an industry expert.
While many believe that email marketing is sufficient, business researchers unanimously agree that combining direct mail and email is the ideal approach. One reason for this is that direct mail has an open rate of up to 90%, while emails are often deleted before opening.
To have a successful marketing campaign using custom flyers, it's best to start by focusing your intention on the mailouts. Here are the top 6 approaches to keep in mind as you're making flyers.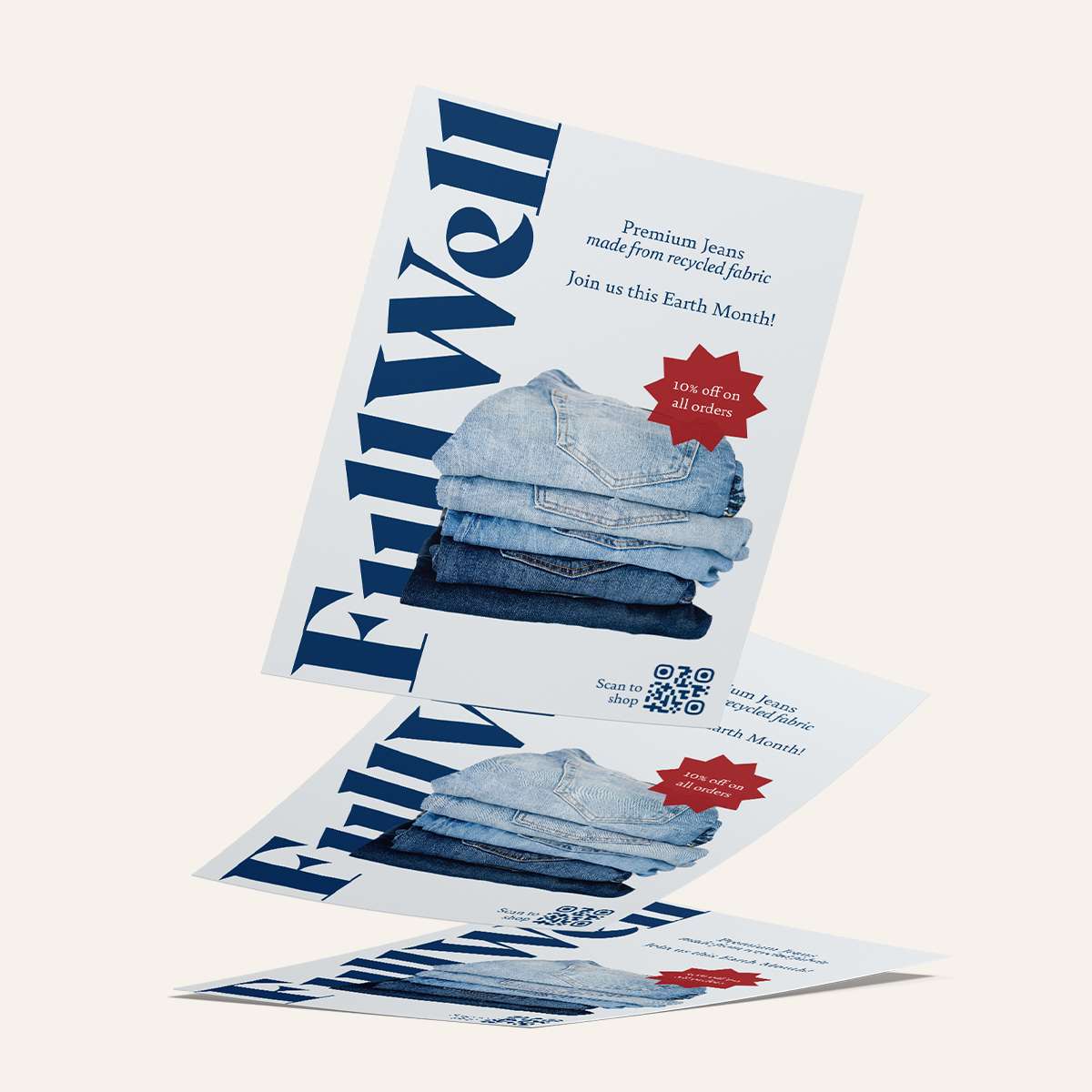 Share your Values and Ideas by Making Flyers
Companies rarely get a platform to talk about who they are, what they believe in, or what their values are.
A recent study found that customers are four to six times more likely to buy from purpose-driven companies. This means that customers will be more easily converted if they agree with your company ethos. They will also be more likely to champion the company with friends and family, converting others as well.
Being able to communicate company values is not only effective with customers but with future employees as well. Many of the employees who left their jobs during the great resignation did so in the hope of finding more purpose-driven work that aligns with their values.
Position your Company as an Industry Expert in the Flyer
Flyer printing allows you to position your company as an industry expert by demonstrating the research and logic behind your products or services.
Again, most of the time, companies don't get the chance to communicate with potential or current customers, and flyers are the best way of getting the salient information to the individual.
Use Custom Flyers to Maintain Contact
With so many businesses out there, it can be so easy to simply forget a favored brand or business just because enough time has passed since the last interaction.
By flyer printing, you ensure that your business stays top of mind with customers. That way you aren't consistently losing the customer base you worked so hard to attract.
While you don't want to get in the business of sending too many flyers, monthly or biweekly communication ensures your products or services stay top of mind so that when the need arises, your customers will know just who to turn to.
Organize Custom Flyers to Make More Sales
Unfortunately, not all flyers are created equal. This is why you'll want to work with a trusted flyer printing company with a team that can offer advice on flyer design.
Ultimately, you want your flyers to follow a few basic principles.
Attention-grabbing: Your flyer should have some grabbing elements, whether in the title or the imagery. The title should convey the message in a way that makes readers want to go on because their curiosity is sparked.
Visual hierarchy: The text and the imagery should guide the eyes through the flyer. You might even imagine that there are invisible arrows guiding the eye from image to text down the page. Visual barriers will interrupt the flow, and your flyer will lose its audience.
Balance: Be mindful of positive and negative spacing. Positive space is where there's imagery or font, and negative space is blank or open. A great flyer should have elements of both. Negative space may seem blank, but the page will be too busy without it.
Imagery: Whether you're using illustration or photography, use it sparingly and thoughtfully. Again you don't want to overcrowd the page, and because the eye tends to look at imagery first, ensure that they're pleasing and accurately communicate a message.
Use Flyers to Collect Data and Build your SEO Strategy

Another great reason for making flyers is that it can be a way of collecting data and informing your SEO strategy going forward. If customers like a brand, they'll want to stay engaged with up-to-date information about it. Flyers are a great way to collect some of customers' basic data. This might include all kinds of information, including name, area, nationality, gender, address, age, email address, and more.
This can be done by including a website, QR code or social media handle on the flyer customers can use to connect, sign up, and enter their information.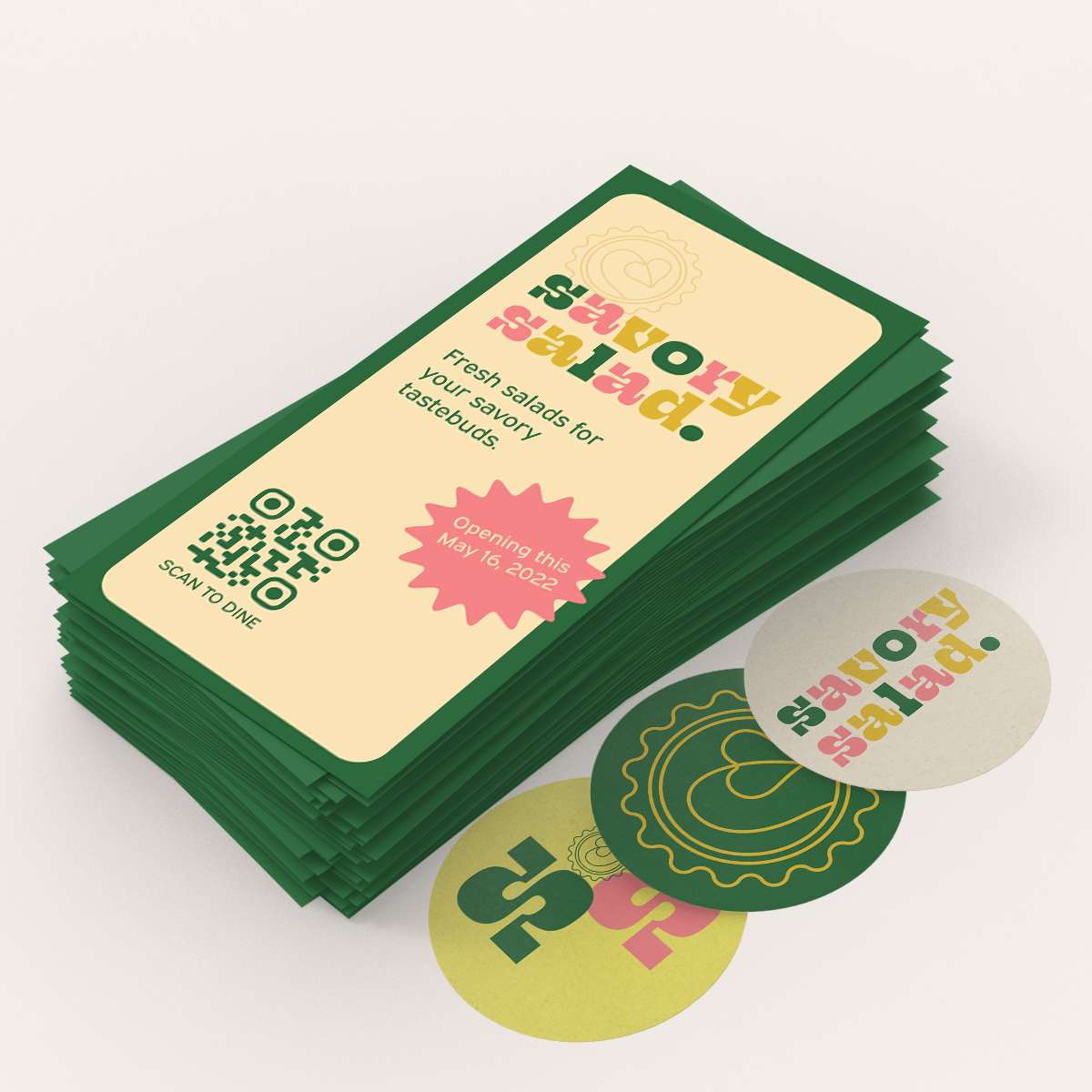 Wrapping it up
If you want to grow your business by improving your marketing strategies, creating brand loyalty, and communicating sales, why not offer a custom flyer?
At noissue, we offer custom flyers made from 100% recycled, FSC-certified materials that can be ready for your next direct mail campaign. Reach out today if you want to hear more about how we can help!