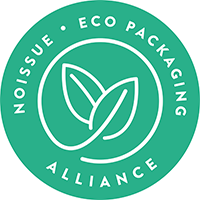 Finding your own style and launching a business that lets you share it with more people sounds like the dream to many artists. French Freelance Illustrator Clotilde celebrates the beauty in everyday life through creating illustrations for editorials, publishing gigs, brand identities, and advertising gigs. She always dreamed of setting up her own online shop where she could sell her creations and see her prints find a new home. Wanting to challenge herself, she launched a sustainable online shop, a.k.a. her creative project, The Greenery Factory!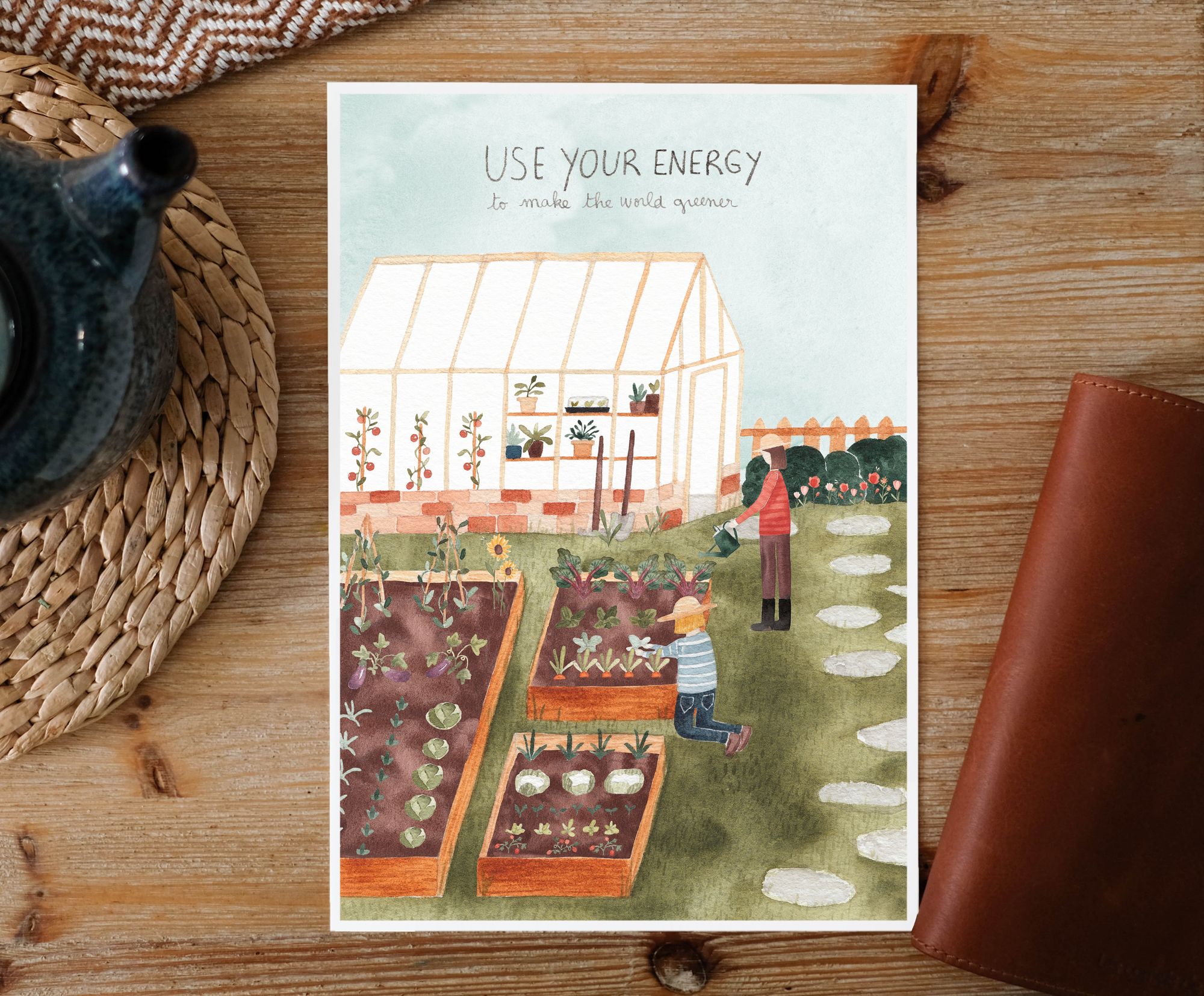 Based on her experience living in Brittany with her husband and her two troublemaking cats, she hand-paints all her realizations with watercolor. Clotilde has always loved to draw and create. Throughout her time living and working in three different countries thanks to her initial formation as a nurse, she discovered watercolor and just fell in love with the medium. Now, the passionate illustrator works full-time with The Greenery Factory, sharing bits of coziness, sweetness, and inspiration through each of her creations.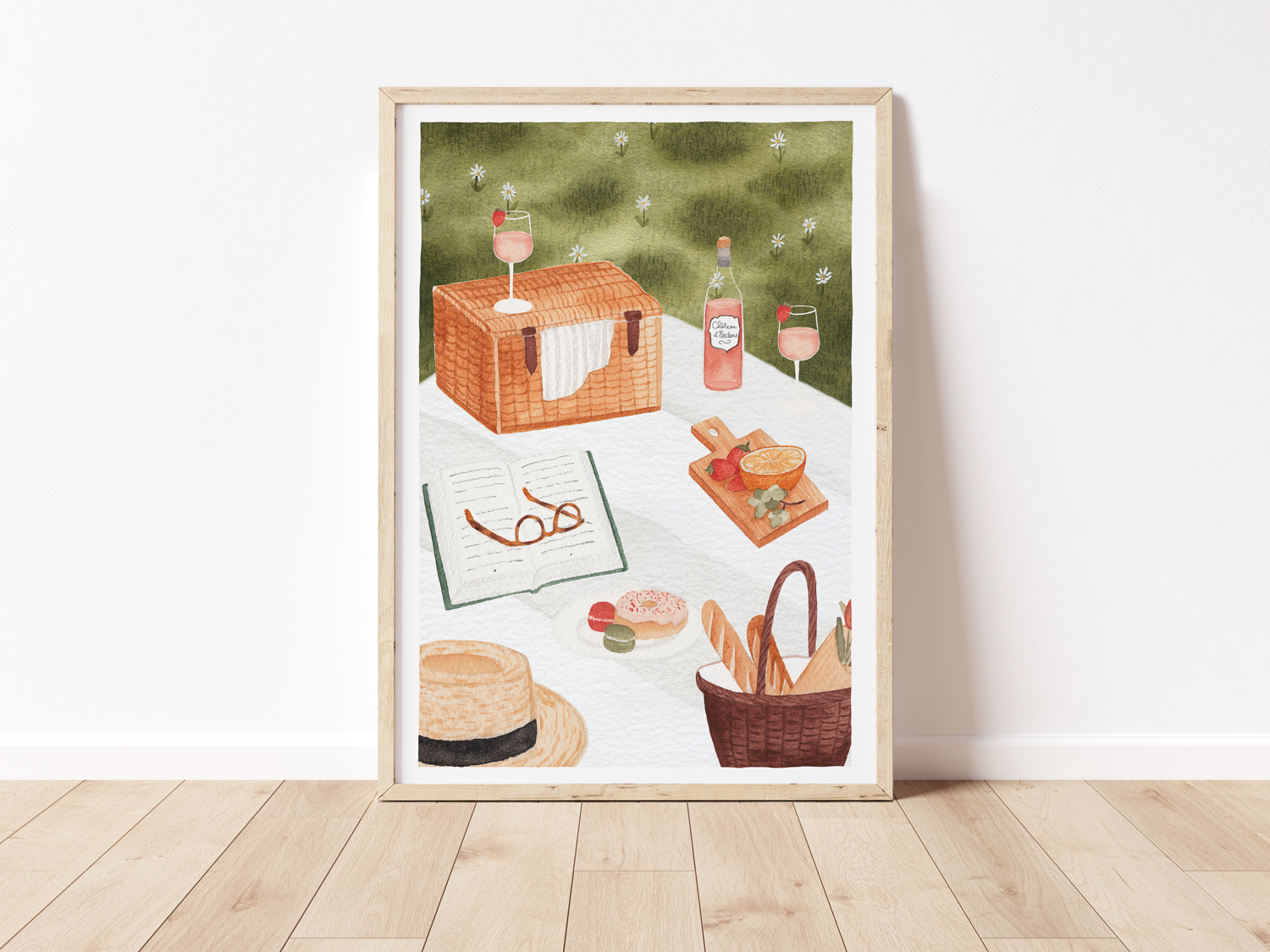 After deep thought, Clotilde realized that our way of life has to improve for our planet and our future. She wanted to instill the values that carry her in her daily life to her project and decided to look for sustainable and responsible choices for her shop. From painting and printing to shipment, the French artist does everything from her little studio. Printing at home allows her to avoid wasting paper. Moreover, she sourced sustainable paper that's 70% agave and 30% cotton from Hahnemühle for fine art impressions. These types of papers are made with plants that require less water and grow without pesticides. Indeed, a more earth-friendly alternative! A part of The Greenery Factory's proceeds go to the association "Un Toit pour les Abeilles" to sponsor a hive, helping a beekeeper by providing financial resources to develop more bee colonies.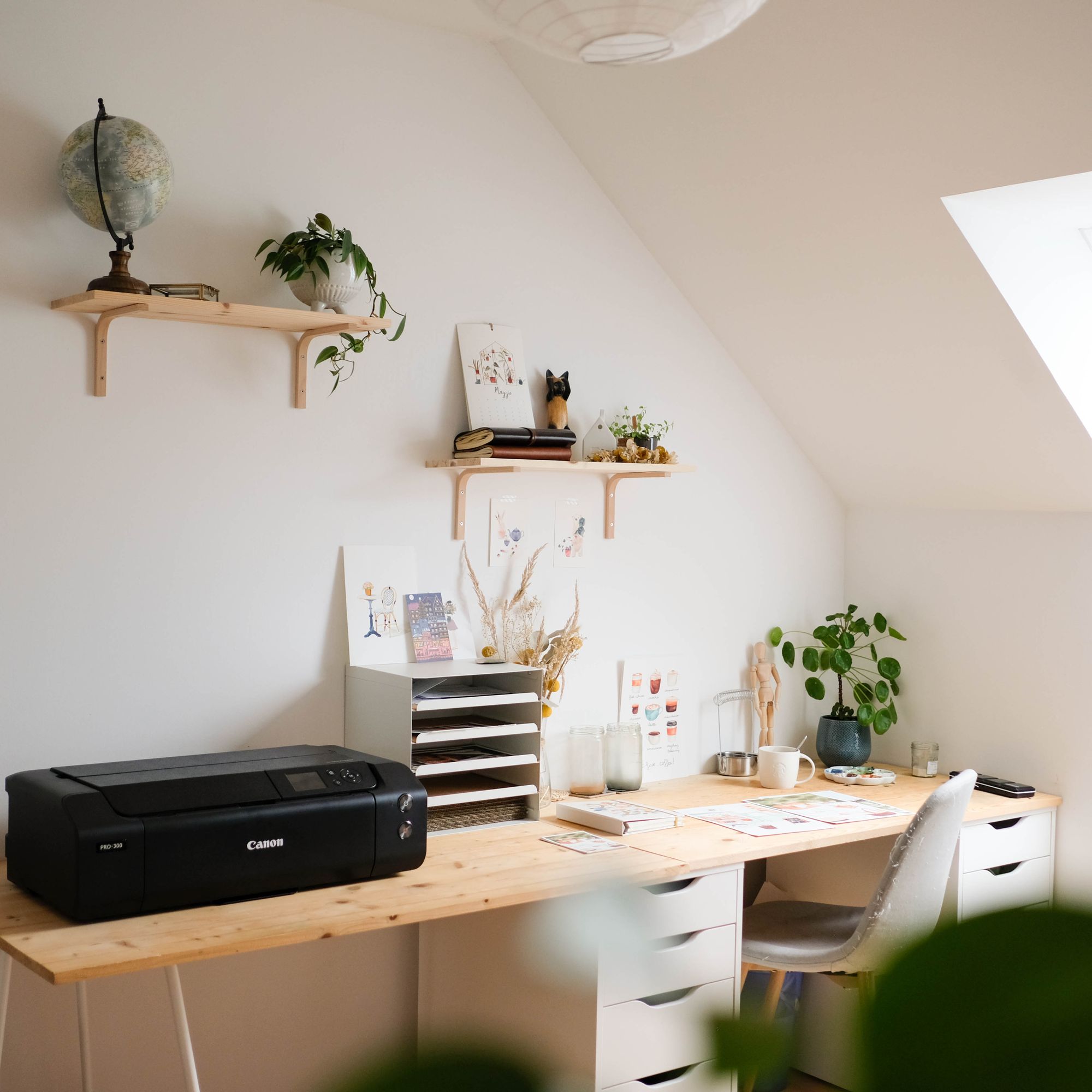 Aside from seeking sustainable alternatives for her artwork, Clotilde sourced sustainable packaging from noissue to fully align with her values. With noissue's commitment to sustainability, it was an added bonus for Clotilde's packaging to be customizable so that it matched with her visual identity. Choosing this also allowed her clients to have nice unboxing experiences. Clotilde believes that even the tiniest details are important and that first impressions matter if you want your customers to keep a nice memory of a purchase!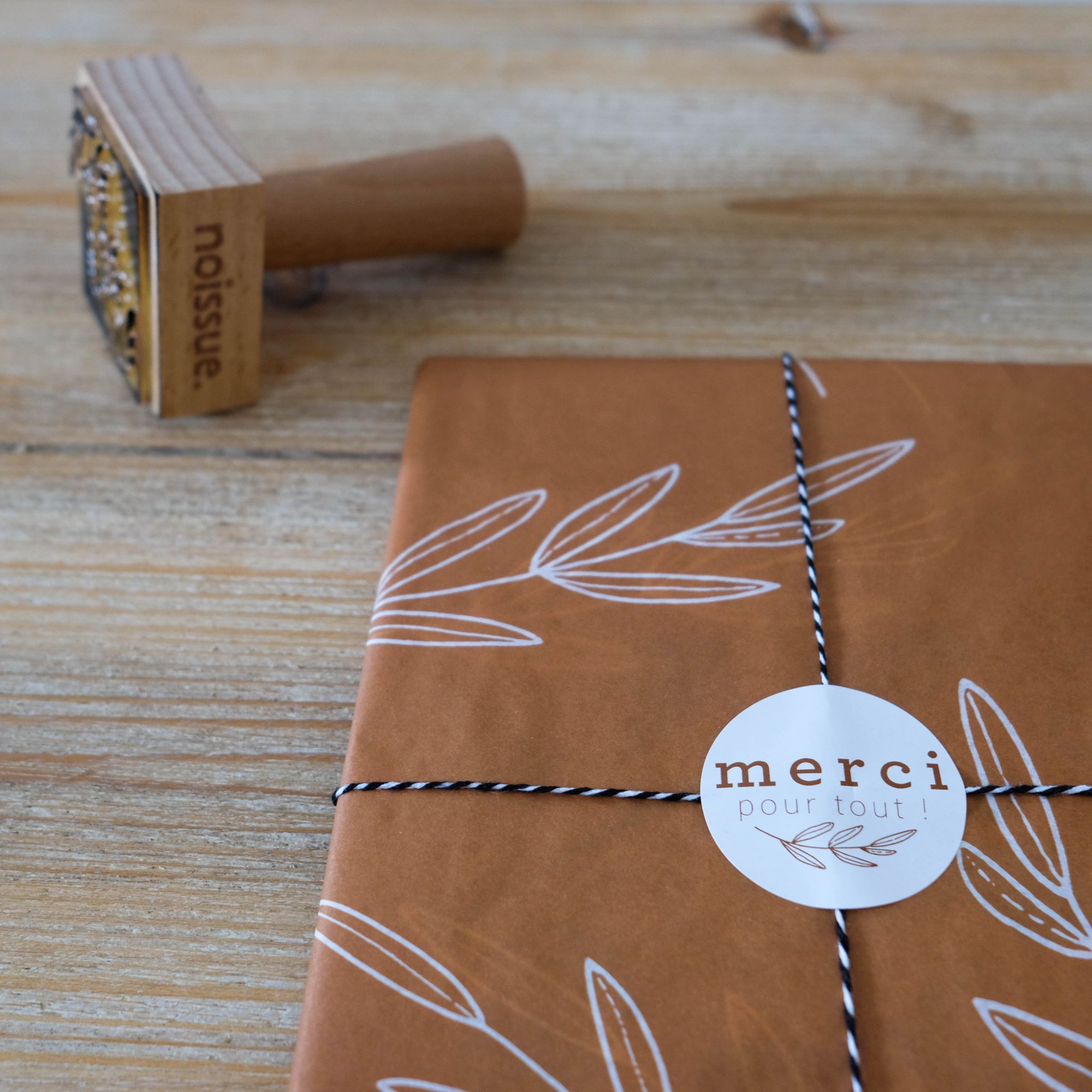 Being a completely home-made local business, The Greenery Factory aims to make a difference by being transparent about where their products come from and how they're made. This way, they can also influence their customers and other people to make sustainable choices too. Clotilde keeps things authentic with her business by founding her brand with her values and unique personality. Despite the challenges of running a small business, Clotilde advises other aspiring entrepreneurs to surround themselves with nice and like-minded providers. She encourages other artists to just go for it as she believes that anything is possible if you do everything you can!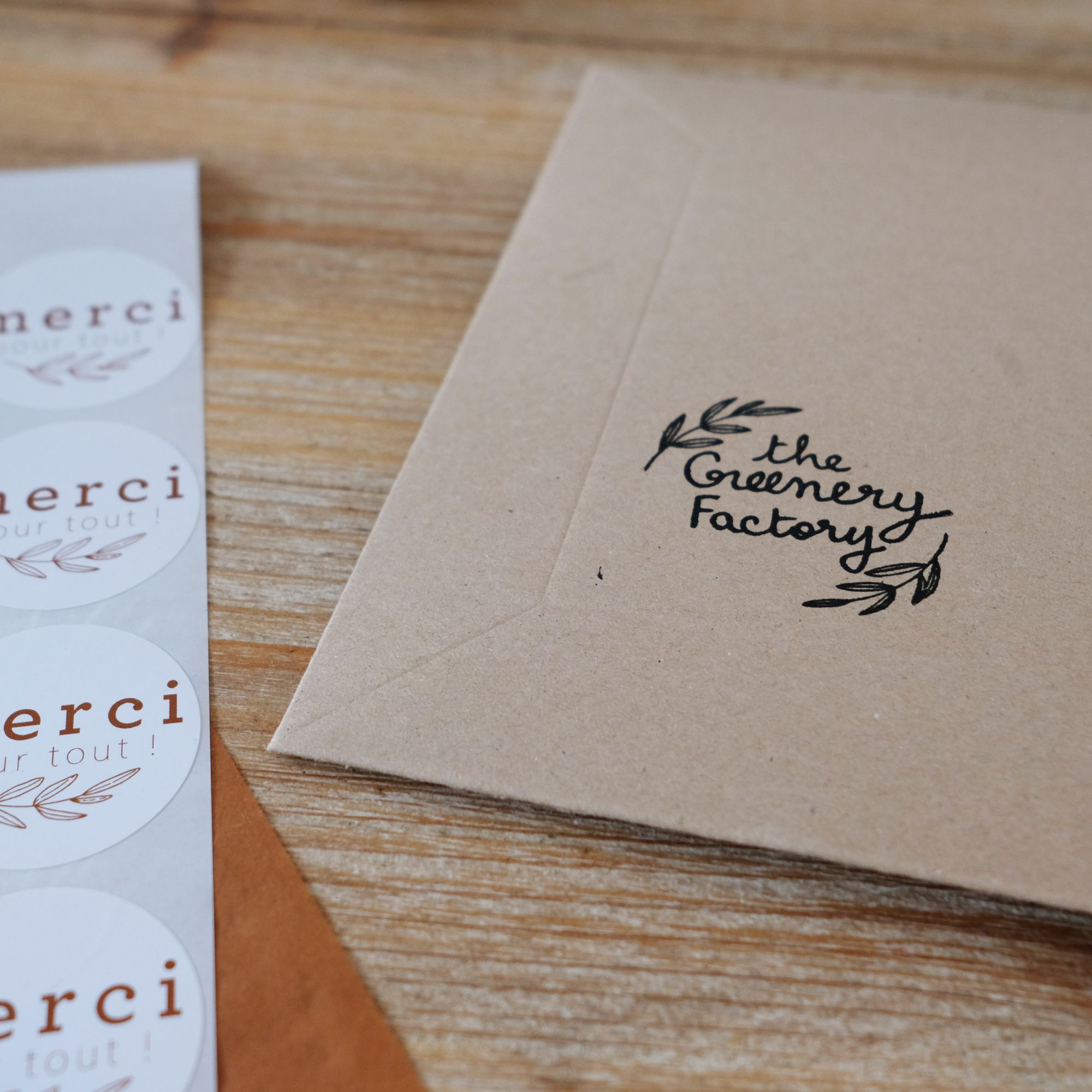 ---
Find more of The Greenery Factory here:‌‌‌‌‌
‌‌‌‌‌‌‌‌
Website: thegreeneryfactory.com
‌Instagram: @thegreeneryfactory
Like this story? Tell us yours! Share your brand story and love for your custom packaging and get a chance to be featured on the wrap! If you're a noissue customer and are interested, you can join the Eco-Alliance by clicking here and answering a few questions here.
Questions? Email us at ecoalliance@noissue.co