In this series, we showcase some remarkable noissue Creatives and their noteworthy passion projects. Deep diving into the process and magic of personal design work, we look to our Creatives to share what sparks their inspiration. For this feature, we'll be highlighting the story behind Mayflour, an imagined bakery brand, by Karla Pámanes.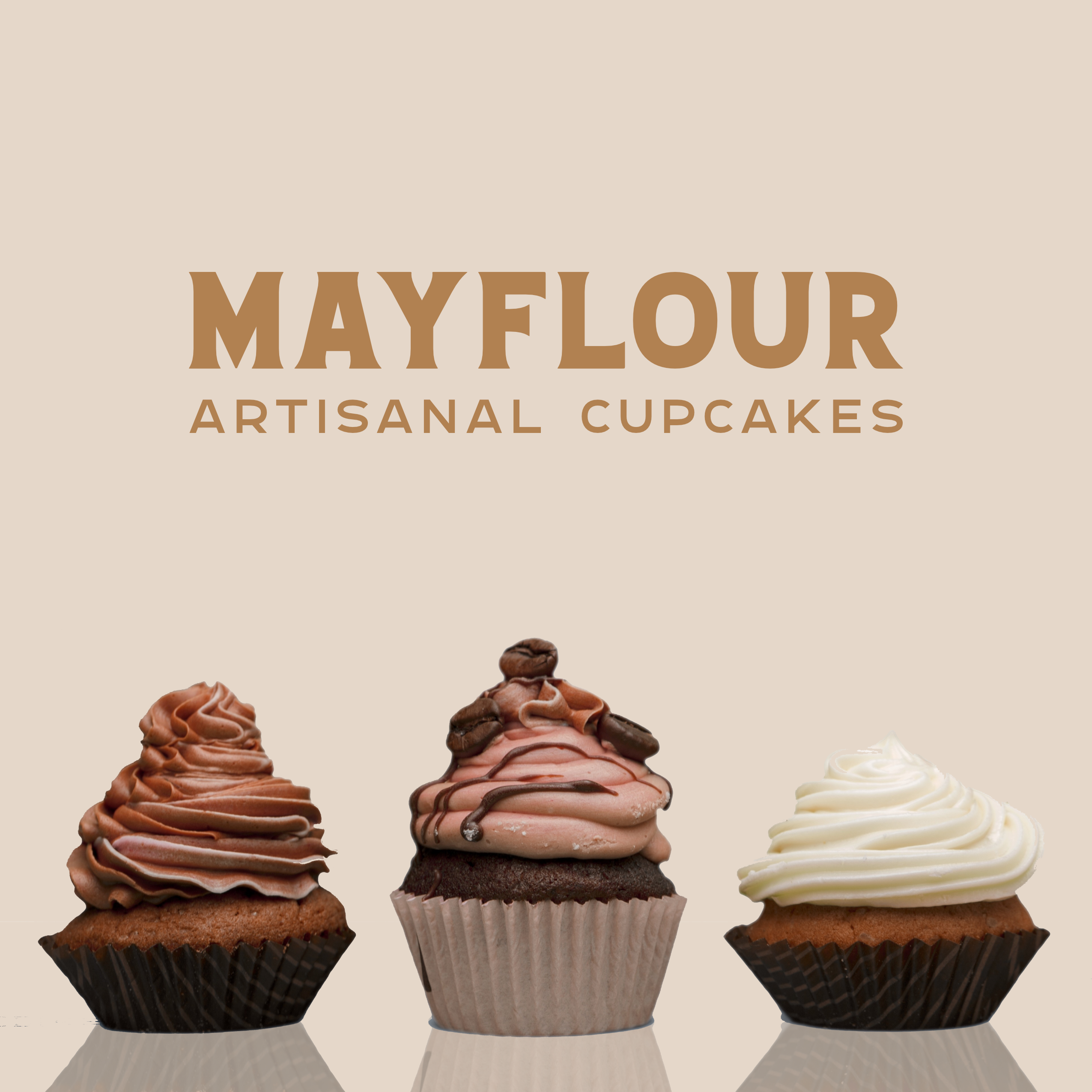 Meet the Designer:
Karla Pámanes is Famington-based award-winning designer, branding expert, and mentor. She has designed for brands including BRIT + CO, Discovery, HGTV, Food Network, Facebook, and more. Her specialty is helping elevate brands through well-crafted strategic design.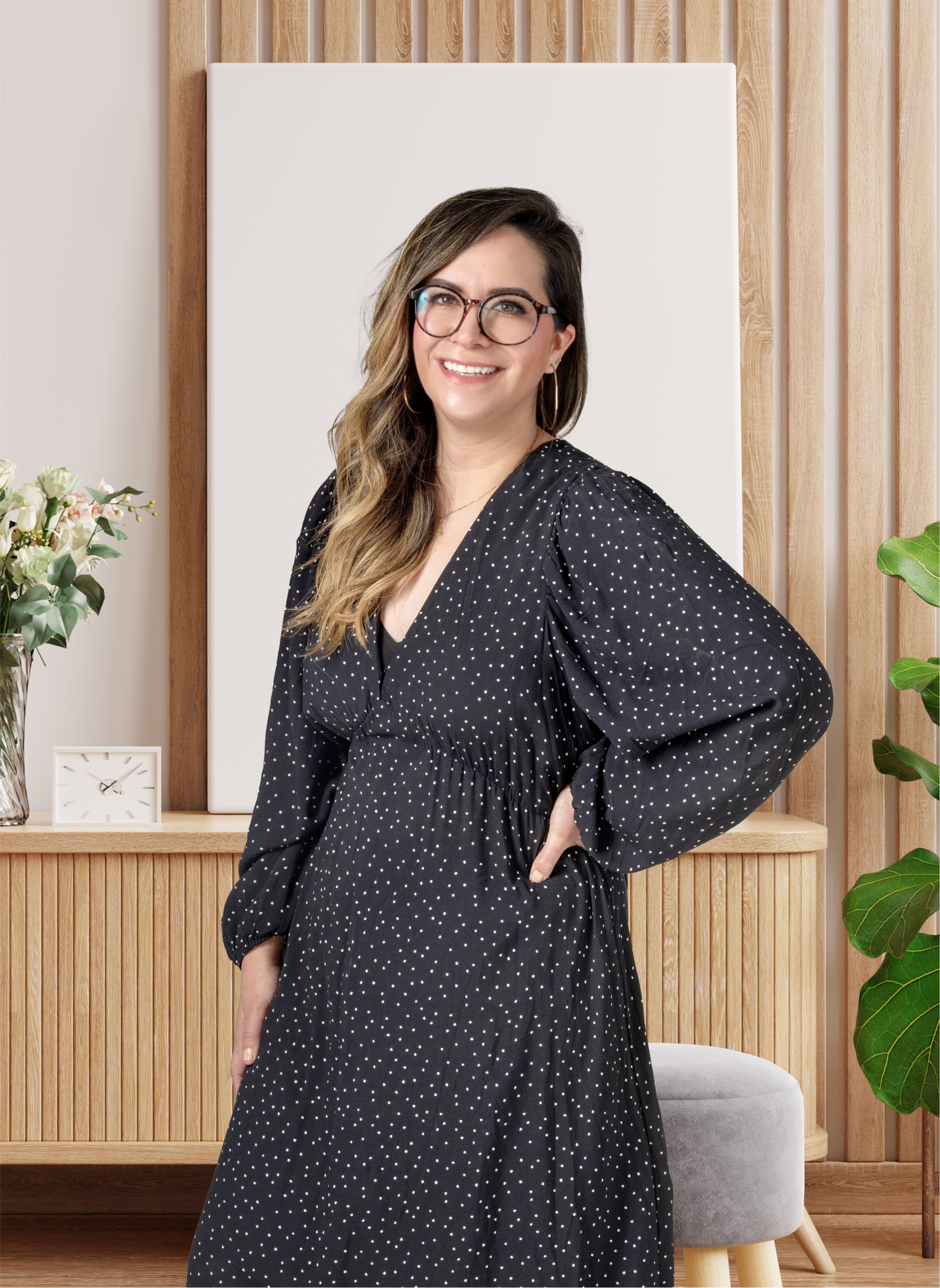 Karla specializes in logo and brand identity design. She mostly works with new brands helping them craft a visual identity that tells the story of their brand by creating an unforgettable experience for their customers through beautiful and strategic design. In the span of her design career, Karla has had the pleasure of designing show logos for some established huge organizations like Discovery.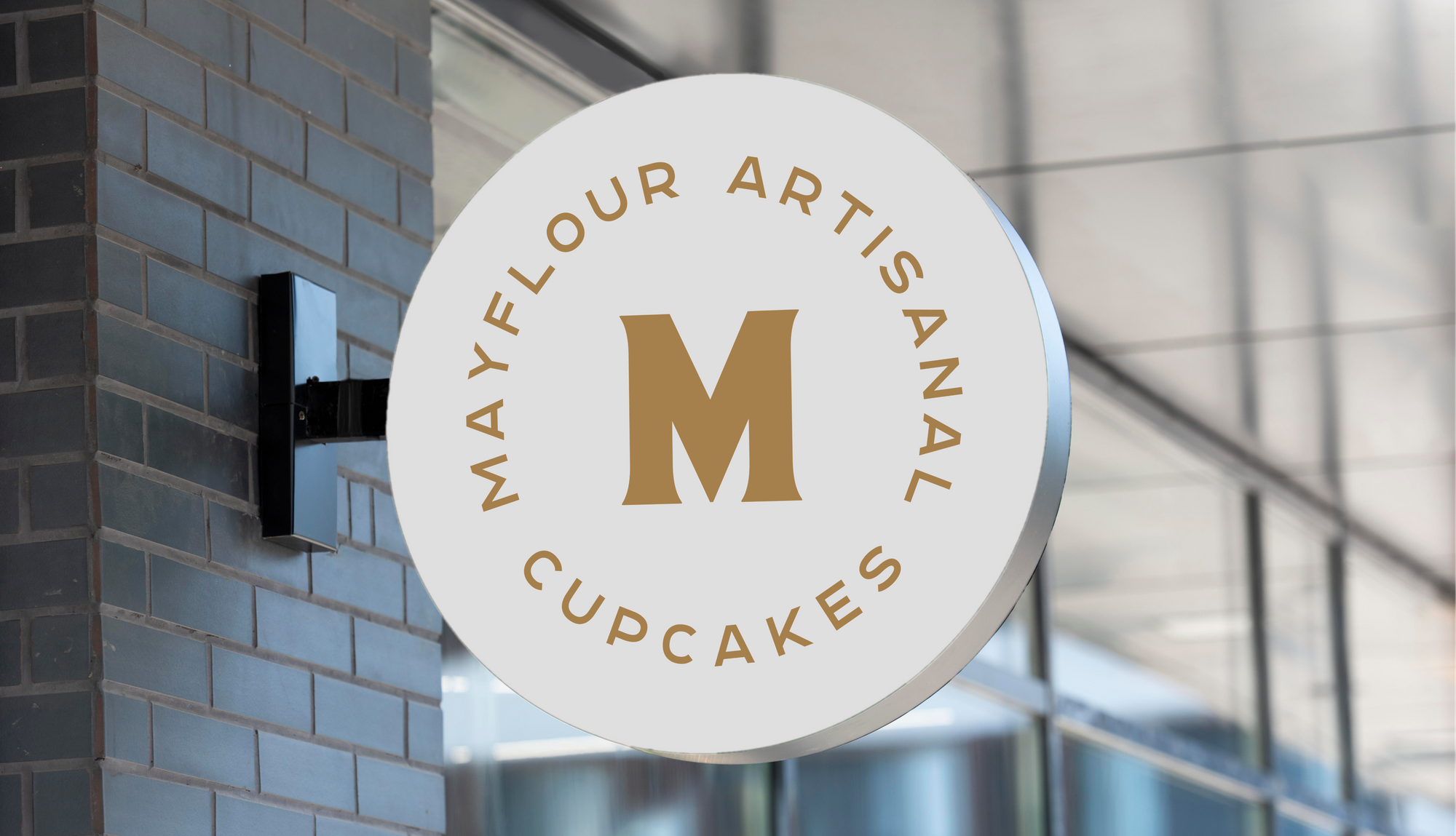 Inspiration Behind the Project:
Mayflour is one of Karla's 20 passion project prompts in her brand design course. As a mentor, she teaches aspiring brand designers everything she knows about brand design from her 15 years of experience in corporate, agency, and freelance environments.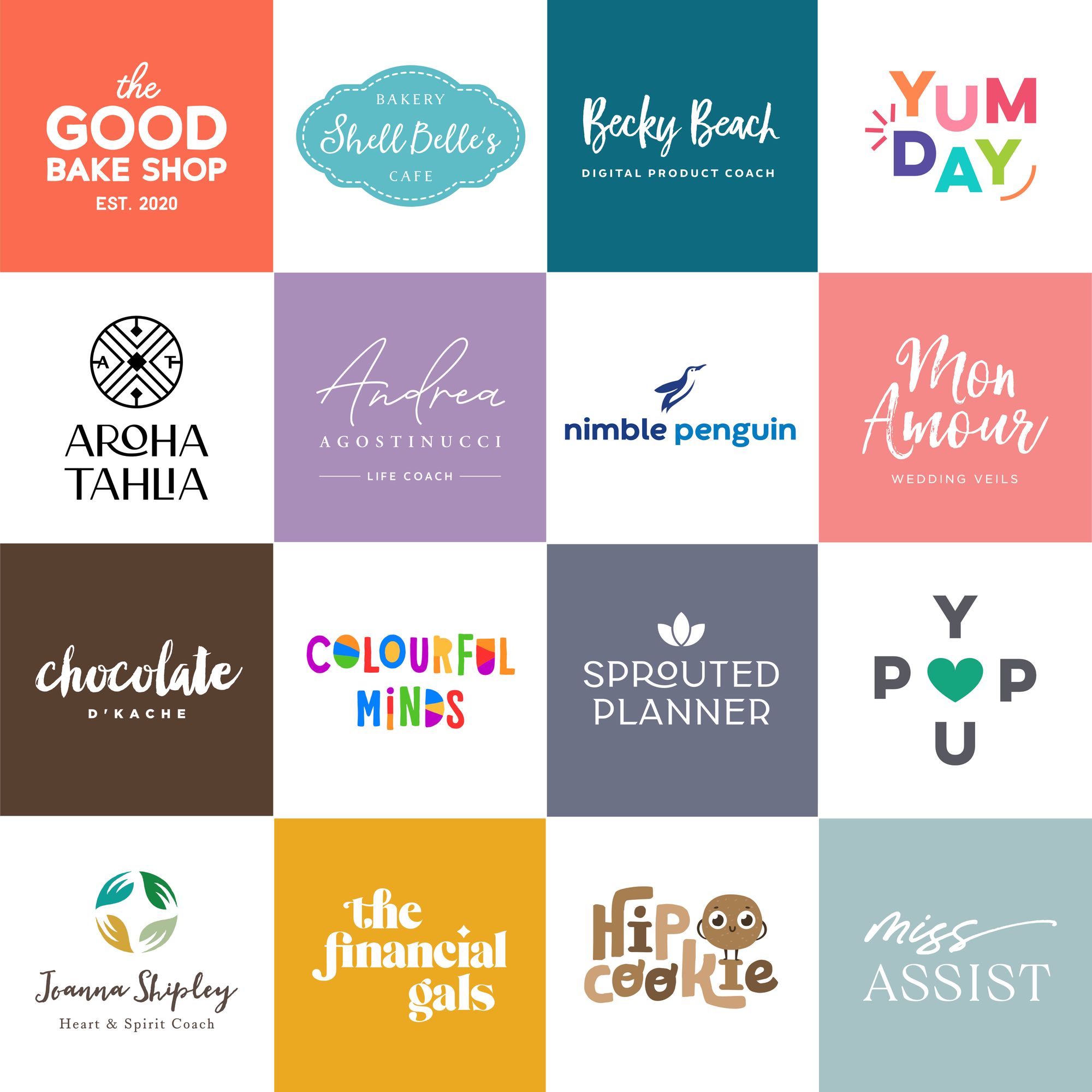 "I like to teach my students that you don't have to wait for paid work to start building your design skills and portfolio. It is also a great way to attract those dream clients you want to be working with." – Karla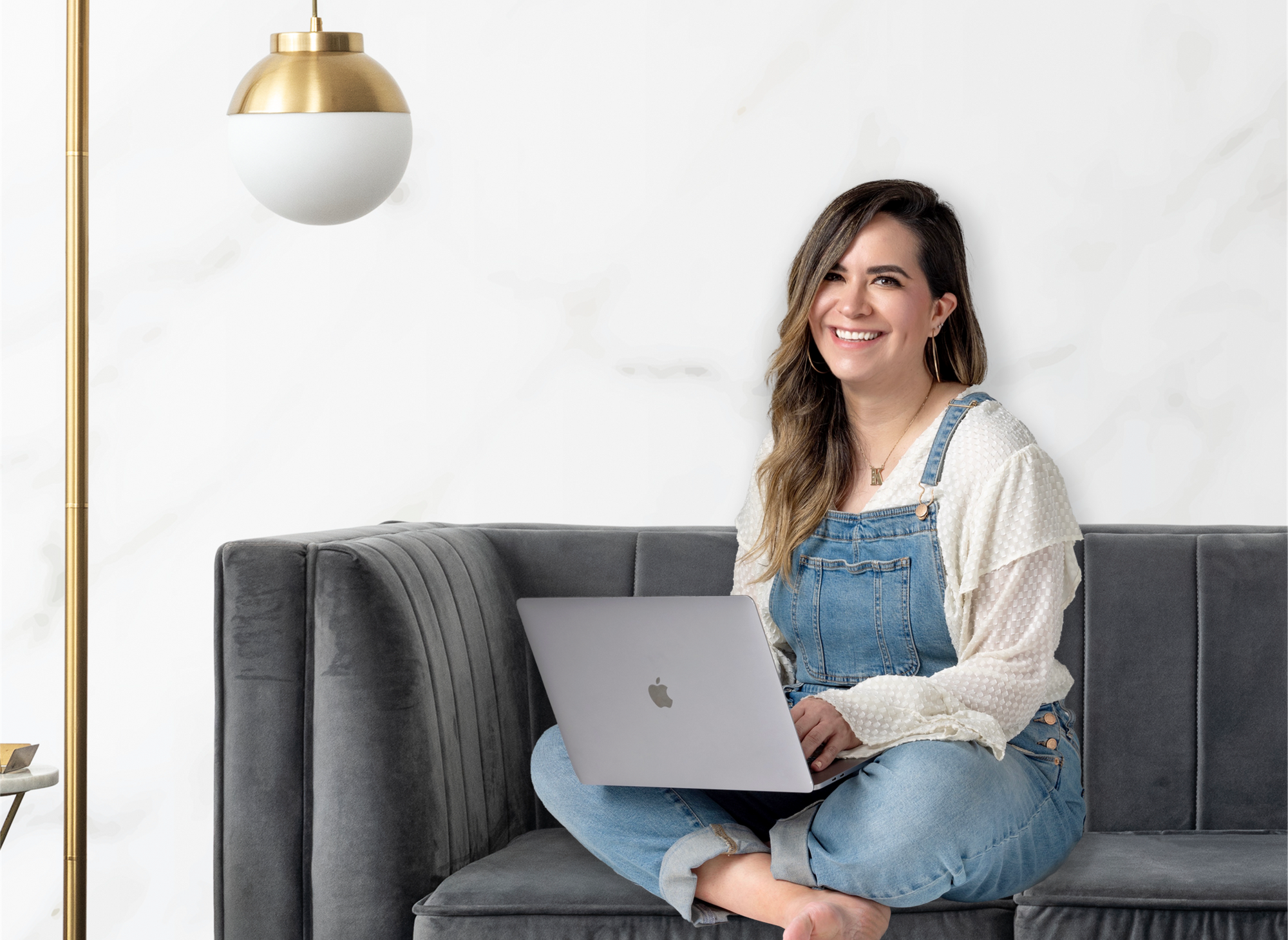 When we launched our first ever Build Your Own Brand #noissuechallenge, Karla jumped at the opportunity to create Mayflour, a Boston-based artisanal cupcakery. They offer traditional flavors like Key Lime Pie but also have creative flavors like Cap'n Crunch Creation and Coffee Lovers Cake Remix.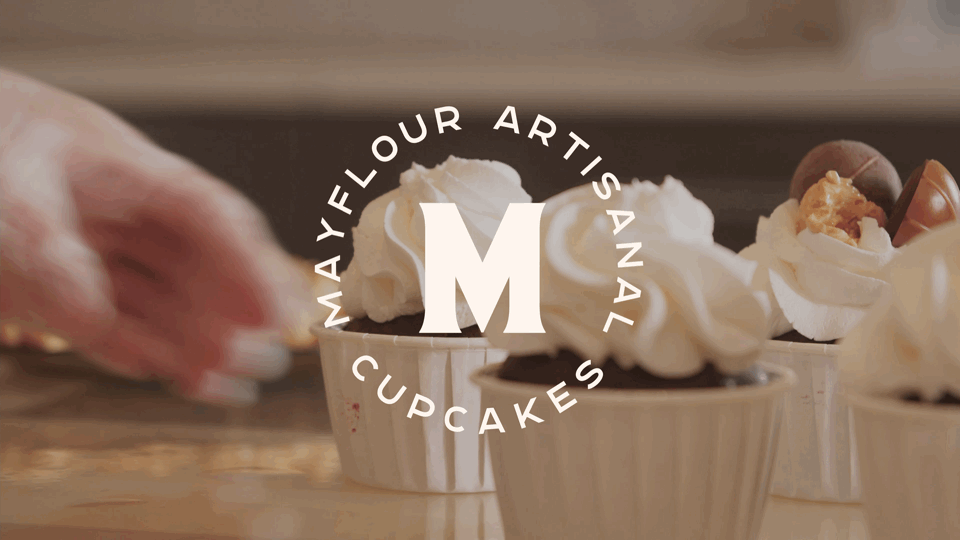 The #noissuechallenge is a monthly branding challenge held by the Creative Community. These challenges are held to promote creativity, exposure and collaboration within our community. Each design challenge offers exciting prizes as well as a plethora of resources for the designers to fully unleash their artistry!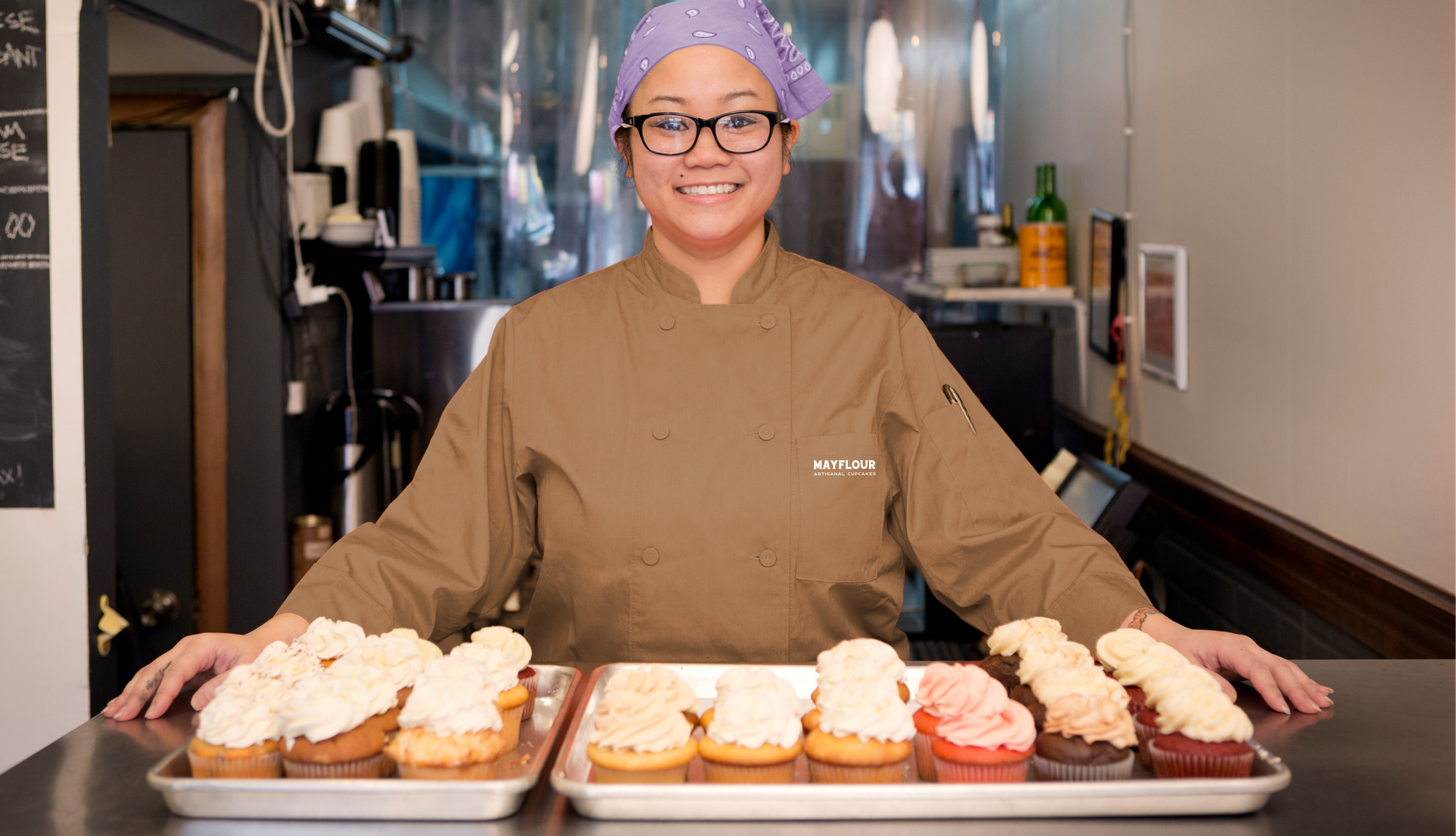 Though Karla had prompts for days to create passion projects, she loved the invitation for creatives to share their work. She adores working with food brands and just knew Mayflour would be the best fit for the sweets/dessert brand that the challenge had set.
Crafting the Sugary Sweet Designs: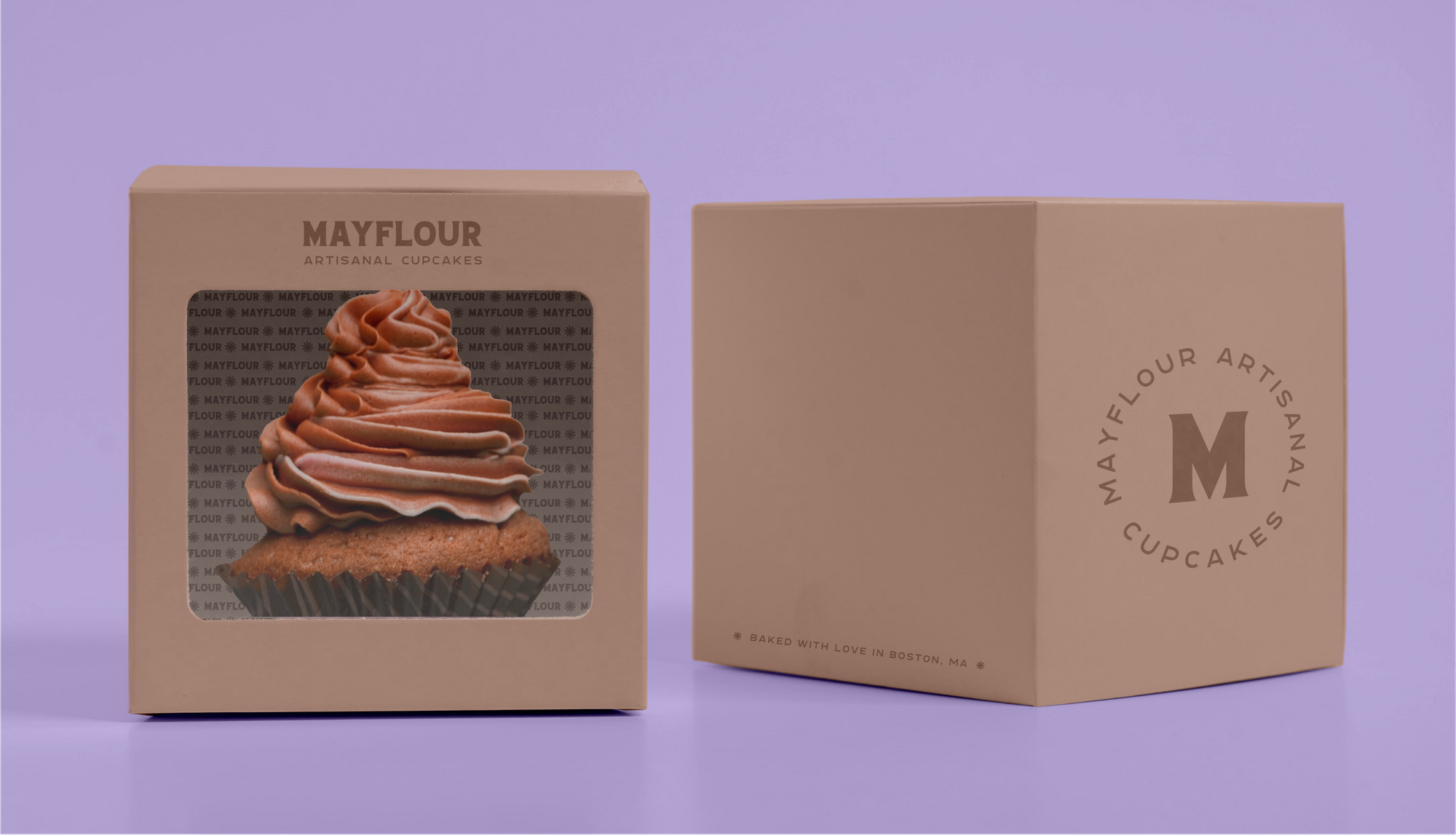 Karla absolutely loves the creative freedom that goes into designing passion projects. Her adoration of color and type keeps things playful and fresh while she's unleashing her creativity through brand identities.
Karla says: "The process always starts with research, no matter if it is client work or not. Brainstorming comes next - I'm big on writing down ideas, possible names,and iterations of every concept. There are no right or wrong ideas at this point. I then move into looking for visual inspiration, sketching possible logo ideas, and then moving to the computer."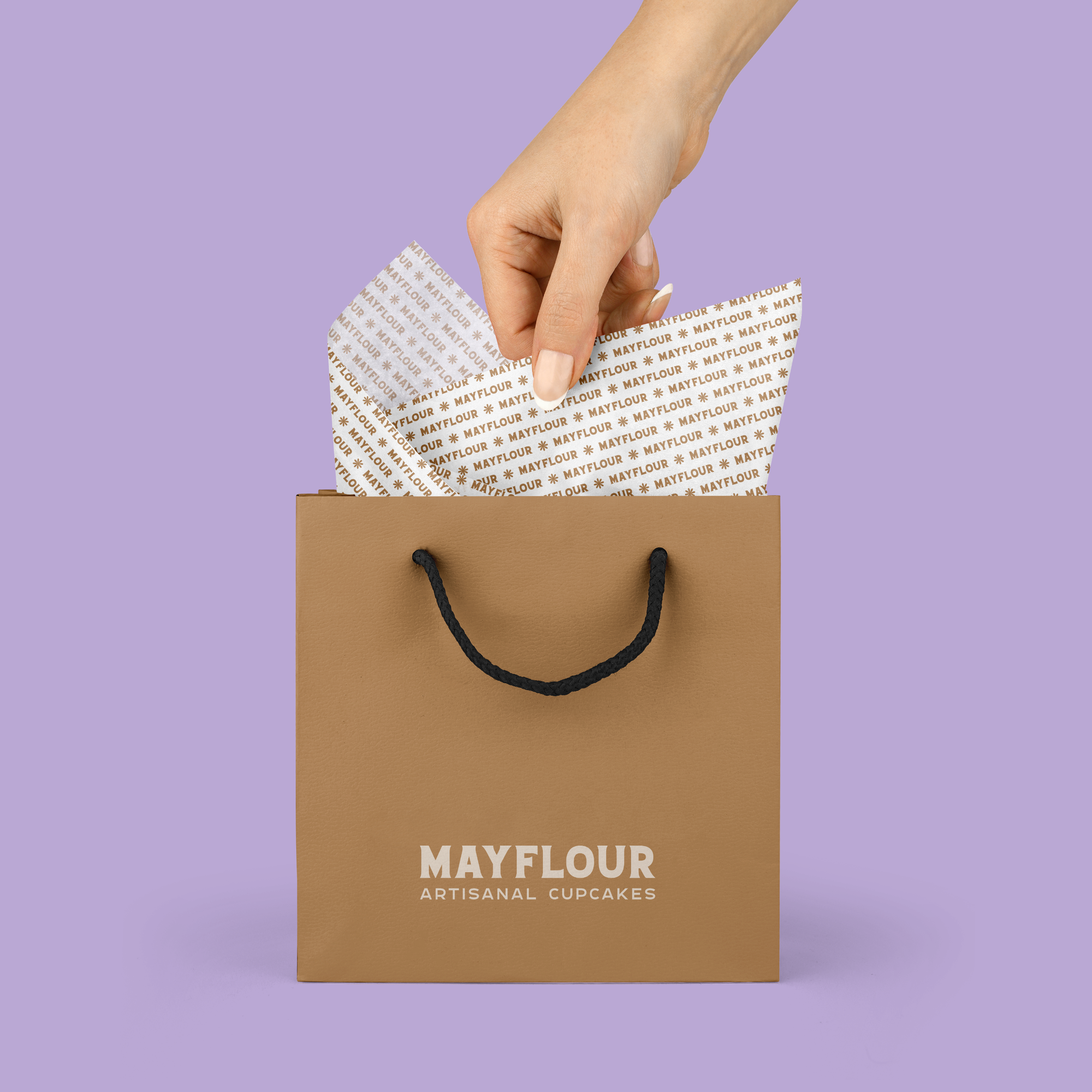 Once the branding is finalized and ready to go, Karla moves on to creating mockups to help bridge the gap between abstract, brand concept and the physical product. She finds that noissue offers some of the best mockups that really help in the visualizations of the designs physically.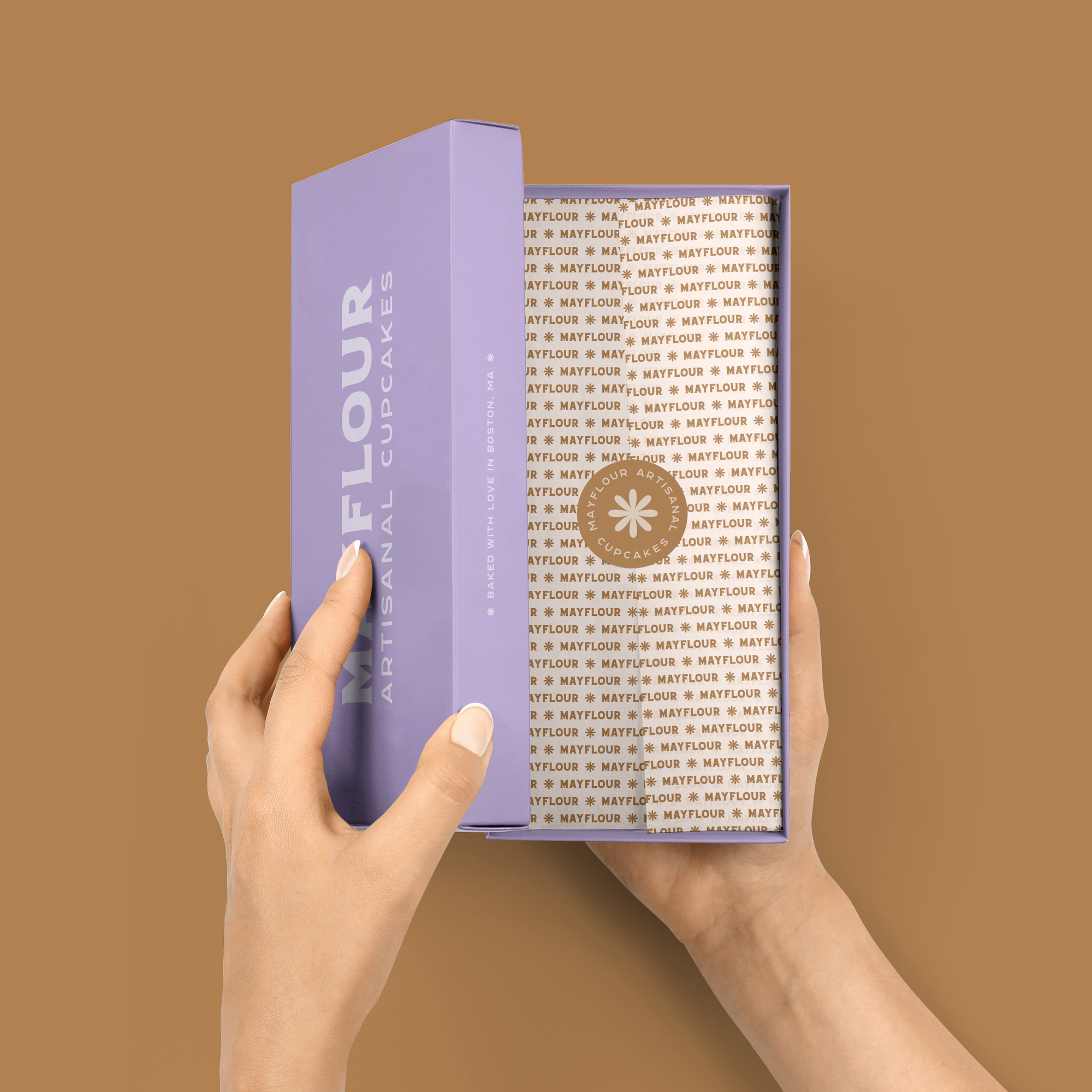 Karla had originally discovered noissue through a client who was set on ordering some custom, branded tape through the company - all she needed was Karla's creative assistance! Karla instantly fell in love with noissue as she adores what the company stands for and its core values. Supporting sustainable mission-driven businesses is very important to Karla, so she was hooked from the start.
Interested in accessing a plethora of product mockups and joining the monthly #noissuechallenges? Apply to the Creative Community and follow @noissuecreatives for the latest announcements, updates, and special projects!
---
Make sure to check out and follow Karla Pámanes' various other projects below!
Creative Profile: https://noissue.co/community/creative/partner/karla-pamanes
Website: https://www.karlapamanes.com/
Instagram: @karla.panames