Custom Soy-Based Ink Stamp by @mindtheminimal
When it comes to ensuring your business is as eco-friendly as it can be, it might be time to "ink" outside of the box.

Eco-conscious products and packaging are increasingly important to modern businesses. This is because environmental concerns are a high priority to consumers who are looking for brands that share their values.

One way to keep ahead of the sustainability curve and keep your customers happy is to ensure your packaging doesn't impact badly on the planet.  
This is where your choice of ink plays a starring role. Whatever color ink you use, just make sure it's "green." By choosing eco-friendlier inks to print your packaging designs, you can make sure that quality and renewability go hand-in-hand.
So what exactly is the difference between inks that are good for our planet, and those that are not? Let's take a look at two of the most commonly used inks on the market.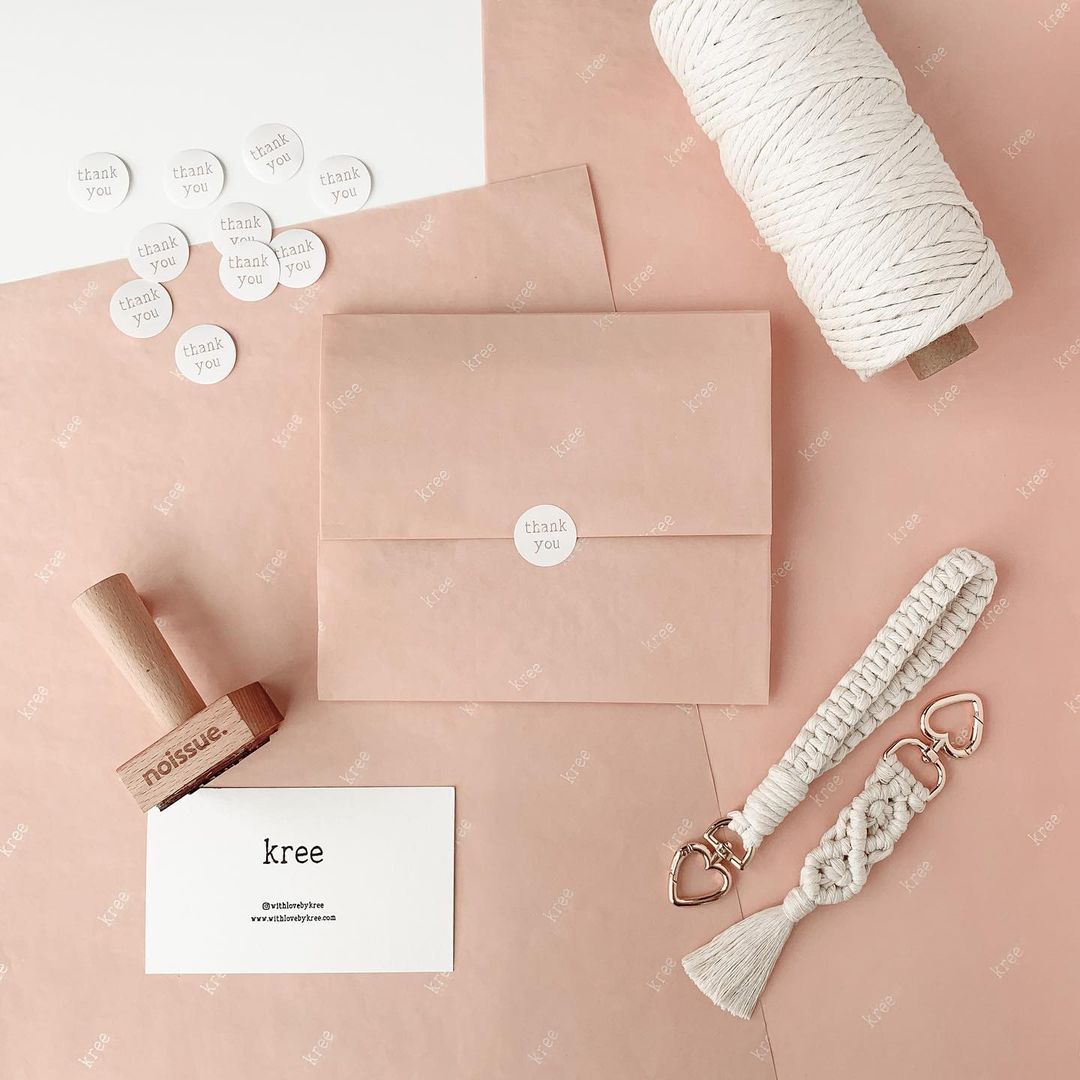 The Bad: Petroleum-Based Ink

Traditionally, most businesses use petroleum-based ink for any form of printing – mainly because when it burst onto the scene half a decade ago it was cheap and quick to dry. While that might initially sound like good news for your business, it's bad news for the environment.
As the name suggests, petroleum ink is made from petrol, or crude oil, the very thing that is contributing to climate change. While petroleum may be a natural resource, it's also non-renewable and extracting it from the earth is an intense process for our planet.
The process of recycling paper that has petroleum-based ink on it is harsh too, as it involves way more energy usage than others to "wash away" the ink. On top of this, some petroleum-based inks are carcinogenic to humans – pretty terrible stuff.
Luckily for us, there is an alternative. What if you could get an ink that is versatile, easy to use, and doesn't hurt the environment? It's time to get on board with earth-friendly, human-friendly soy-based inks.
The Good: Soy-Based Ink

Since sustainability has become a key focus for many businesses, there is an increasing focus on renewable products for printing. This is where soy-based ink is king.
As the name suggests, soy-based ink is made from soybeans mixed with additional environmentally-friendly waxes and resins.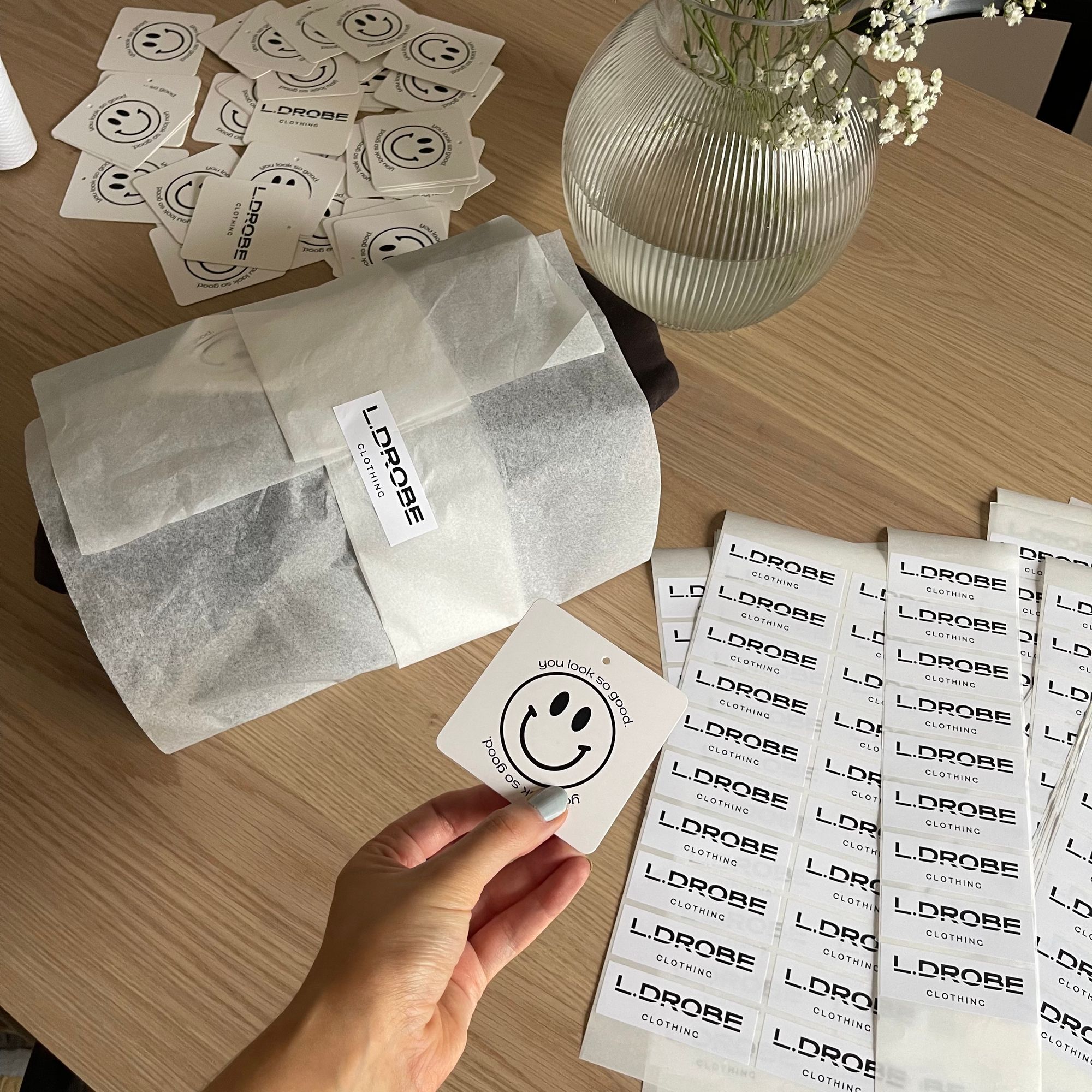 The soybean is 100% renewable and can be grown and replenished indefinitely, which makes it one of the most eco-conscious options on the market. The oil is both sustainably farmed and is biodegradable as a natural product. In fact, it degrades four times faster than petroleum-based inks!
Rising in popularity, compost-friendly soy-ink leaves no chemical residues behind which allows packaging to be recycled and composted. When it's used on another compostable item, such as a noissue Mailer Bag or Tissue Paper, it means the entire product is renewable and can disappear back into the earth without leaving any nasty chemicals behind. Soy ink is helping save the world, one piece of packaging at a time.
It's not just the planet that will notice the positive difference.
Due to having a clearer base than other types of ink, soy-based ink results in more vibrant and vivid colors for your designs. It really makes colors pop! Proof that you can have the best of both worlds – great quality, and great design.
We are so excited about the future of eco-friendly ink!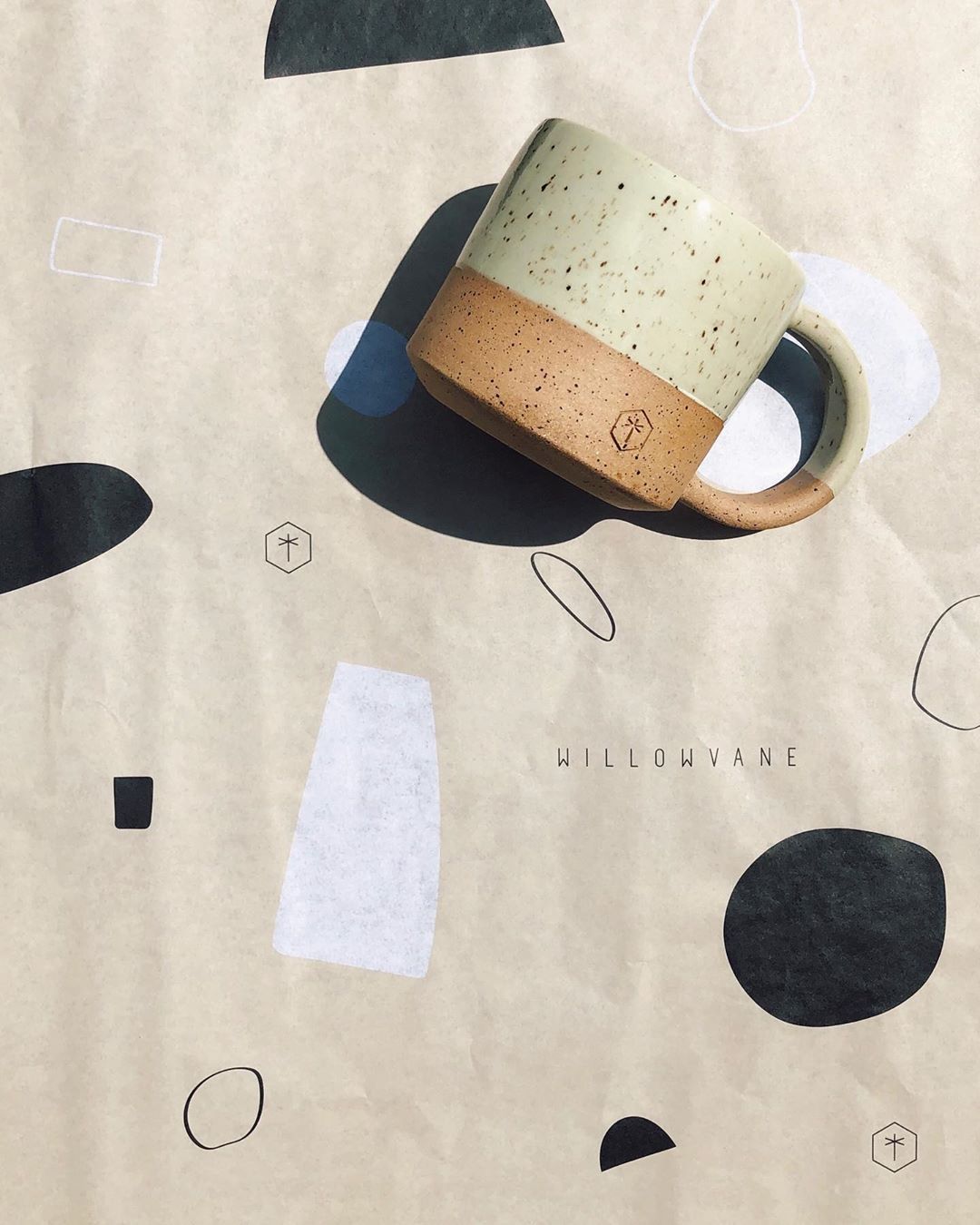 Getting Inked

Good packaging design owes a lot to ink. Without it, we would have a severe lack of color, patterns, and that all important brand character in our packaging.
We all know plain packaging lacks personality, and personality is a big deal for your brand. Creative branding is perfectly showcased by printing unique designs on a range of packaging materials.

By printing with soy-based ink, it reflects not only your brand's identity through logos, color schemes, or illustrations, it can also communicate to customers your commitment to the environment.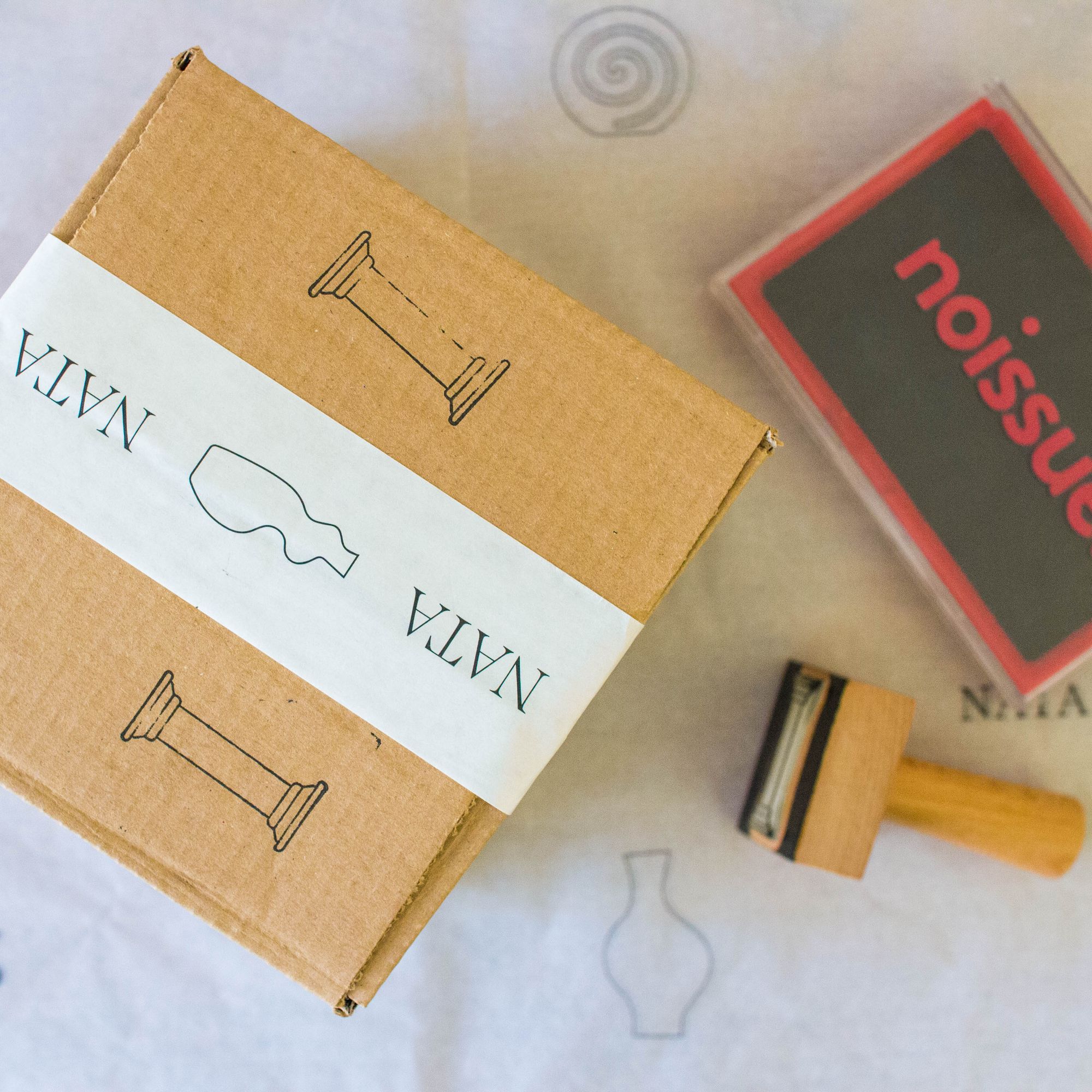 Fun and versatile, incorporating an awesome ink design with your existing sustainable packaging minimizes waste without compromising on branding.
We're tickled 'ink by this gorgeous logo by nature-loving artists Wolf & Bear which could be printed via an ink stamp, on stickers, tape, or tissue. Great quality soy-ink gives this simple design maximum impact. Stunning.
That's a Wrap!

Here at noissue, we champion renewable, sustainable packaging for all our customers.
Our Tissue Paper, Stickers, Tapes, and more are printed with soy-based and eco-friendlier inks as we know they're not only the best in the business for your brand, but also for our planet.
Your designs appear more vivid, more colorful, and more eco-conscious.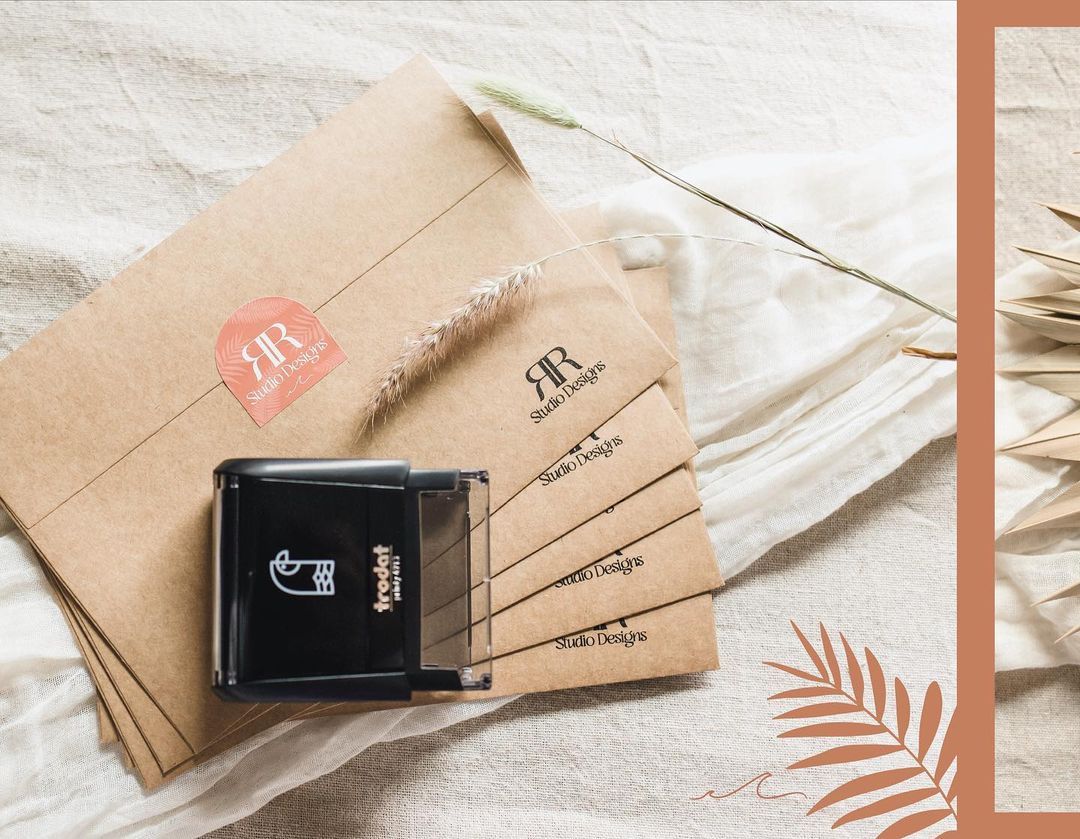 On top of that, our delicious Stamps and ink pads are dripping with soy-ink-awesomeness. The stamps themselves are made from quality materials, with the self-inking version consisting of 65% post-consumer materials – giving second-hand plastics another go at life.
With a range of shapes, sizes, and colors available (you can choose from black, red, green, or navy), this super customization allows you to decide on exactly how much punch you want to pack. And with a lifespan of 10,000 impressions, you can stamp away to your heart's content knowing that you're leaving nothing behind but positive vibes.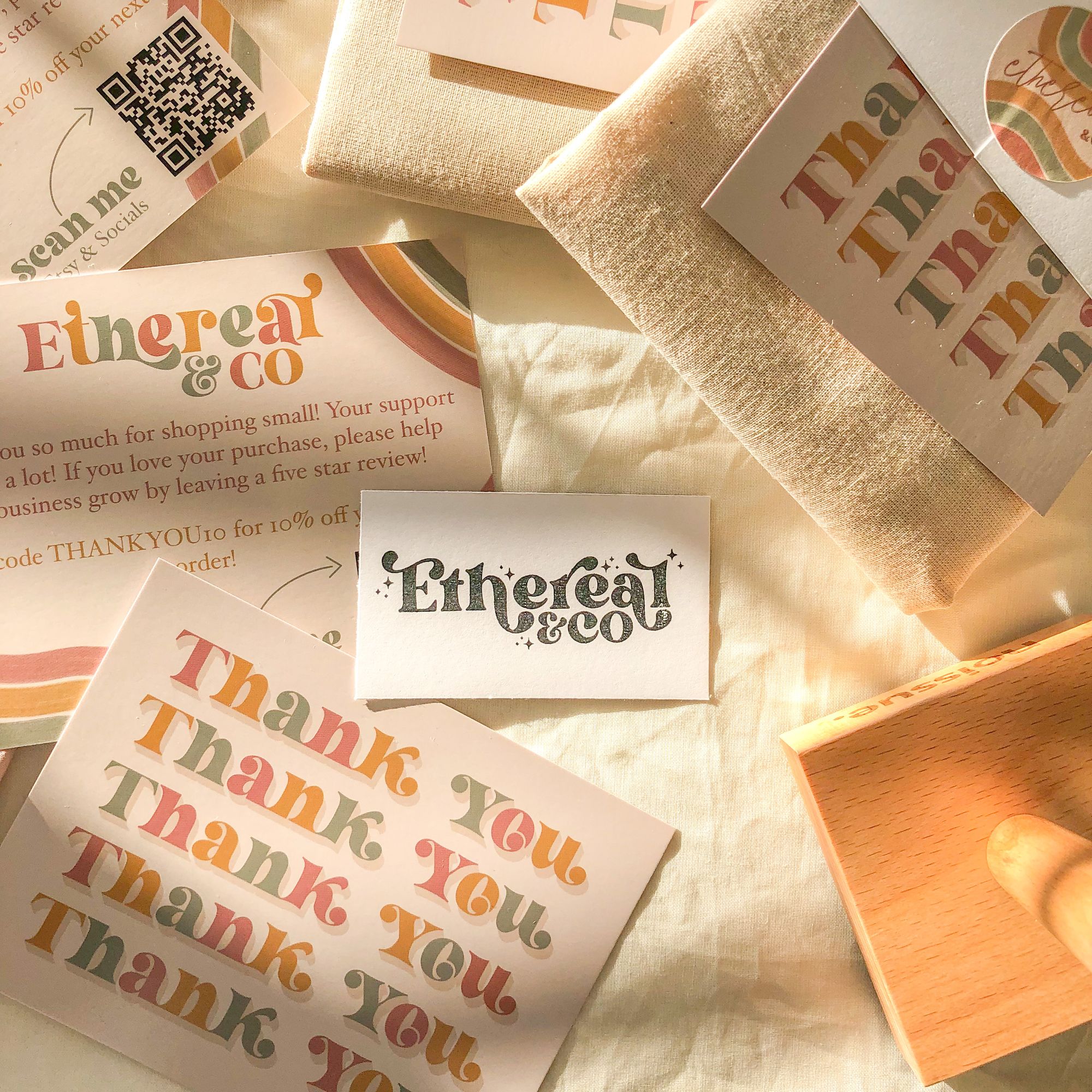 Great minds ink alike, so stand up and take part in protecting our planet by choosing products that are safer for our environment. Help create a greener, more sustainable world by choosing packaging providers that use soy-based inks (like us!)
---
noissue is your brand's one-stop shop in providing unbeatable unboxing experiences through packaging made from better materials! Browse custom packaging products by category or industry, and know that you're making the right call in stylishly and sustainably elevating your business's customer experience.

Need premium packaging in wholesale quantities? Check out our noissue Plus page and get in touch with our talented team for more information!
Browse our product catalog