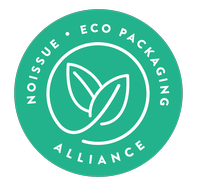 One thing we miss badly is traveling whenever and wherever we want. While parts of the world are still battling this pandemic, several jetsetters have either headed to domestic destinations or went with reminiscing the good trips through souvenirs and other memorabilia. This love for travel has also inspired many artists to express that longing through illustrations and other works of art. Australia-based artist and textile designer Victoria McGrane creates hand-illustrated patterns behind her brand The Scenic Route, inspired by the beauty of nature and her travels around the country in her converted bus, Daisy.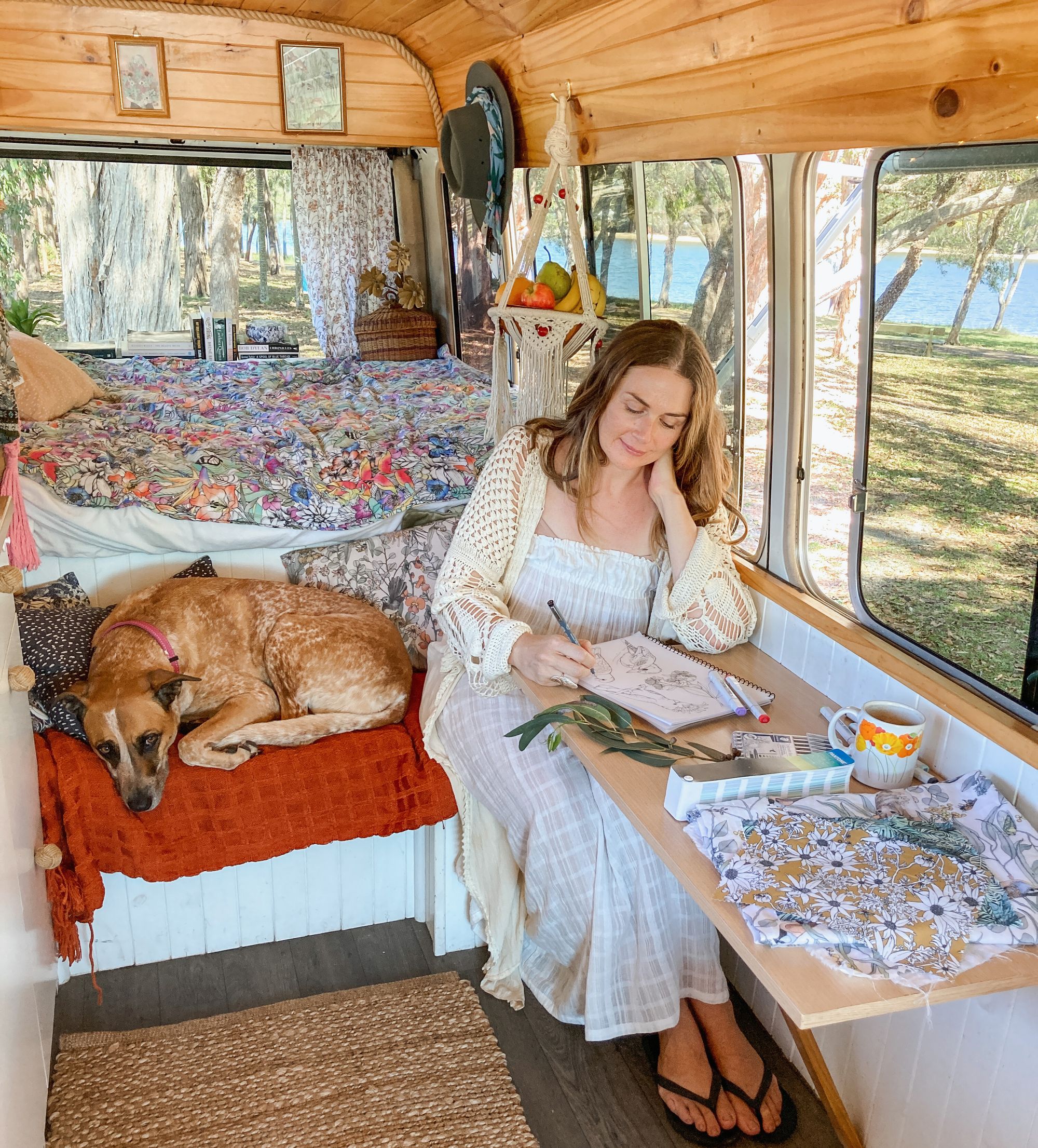 Victoria has always loved traveling, and once she got back home after living overseas, she fell in love with the native floral and fauna again. The Scenic Route started as a side project while she was working full-time in the fashion industry. Captivated by her country's beauty, she wanted to create something unique — without the thought of following a trend or commercialism — as ethically and responsibly as possible.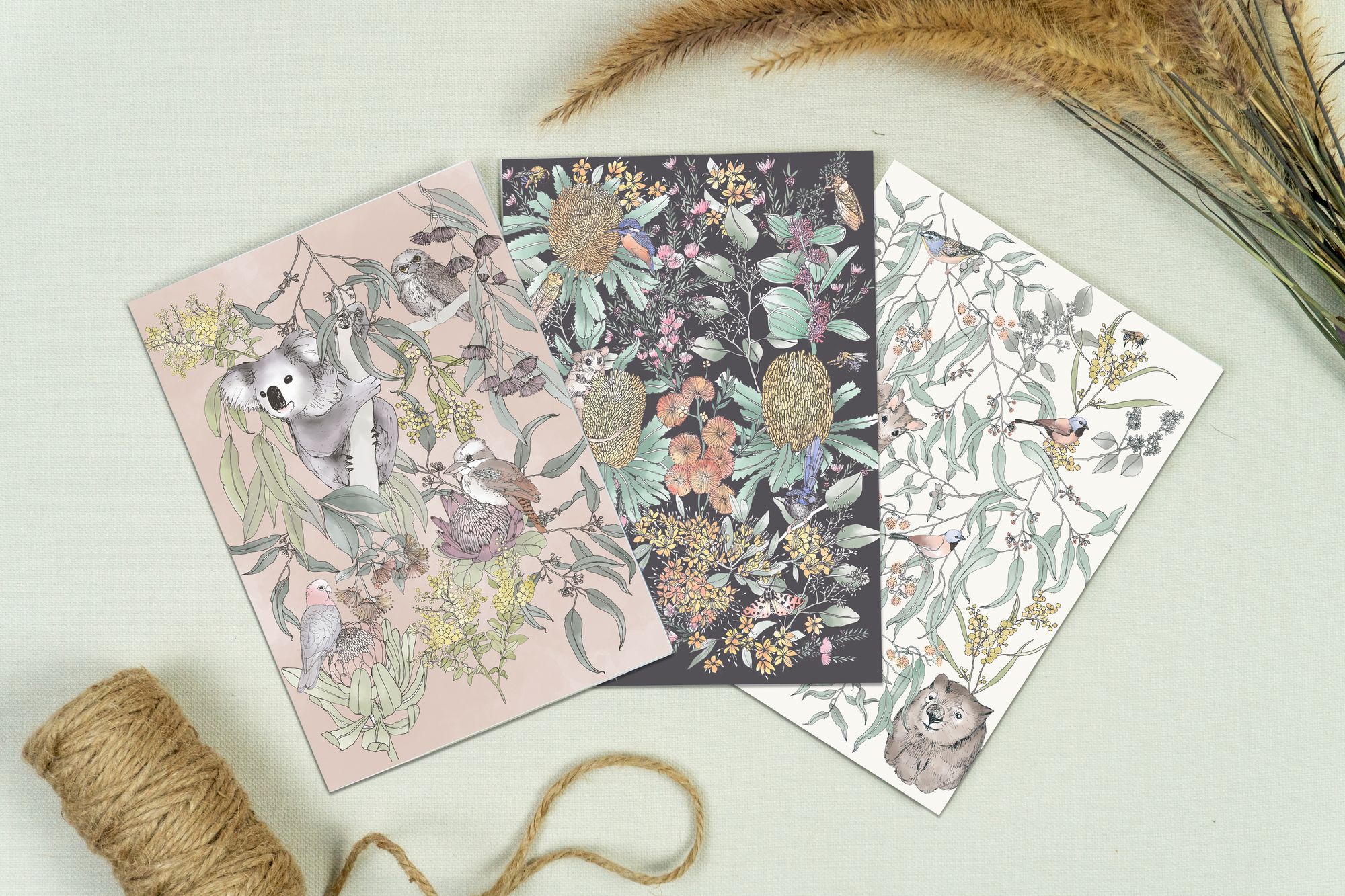 As a passionate artist, she started creating designs that were close to her heart and that she hoped people would treasure. More than anything, she wanted to leave a positive impact on the planet so she partnered with multiple grassroots nonprofit organizations in Australia, such as Rainforest Rescue and the Reef Restoration Foundation.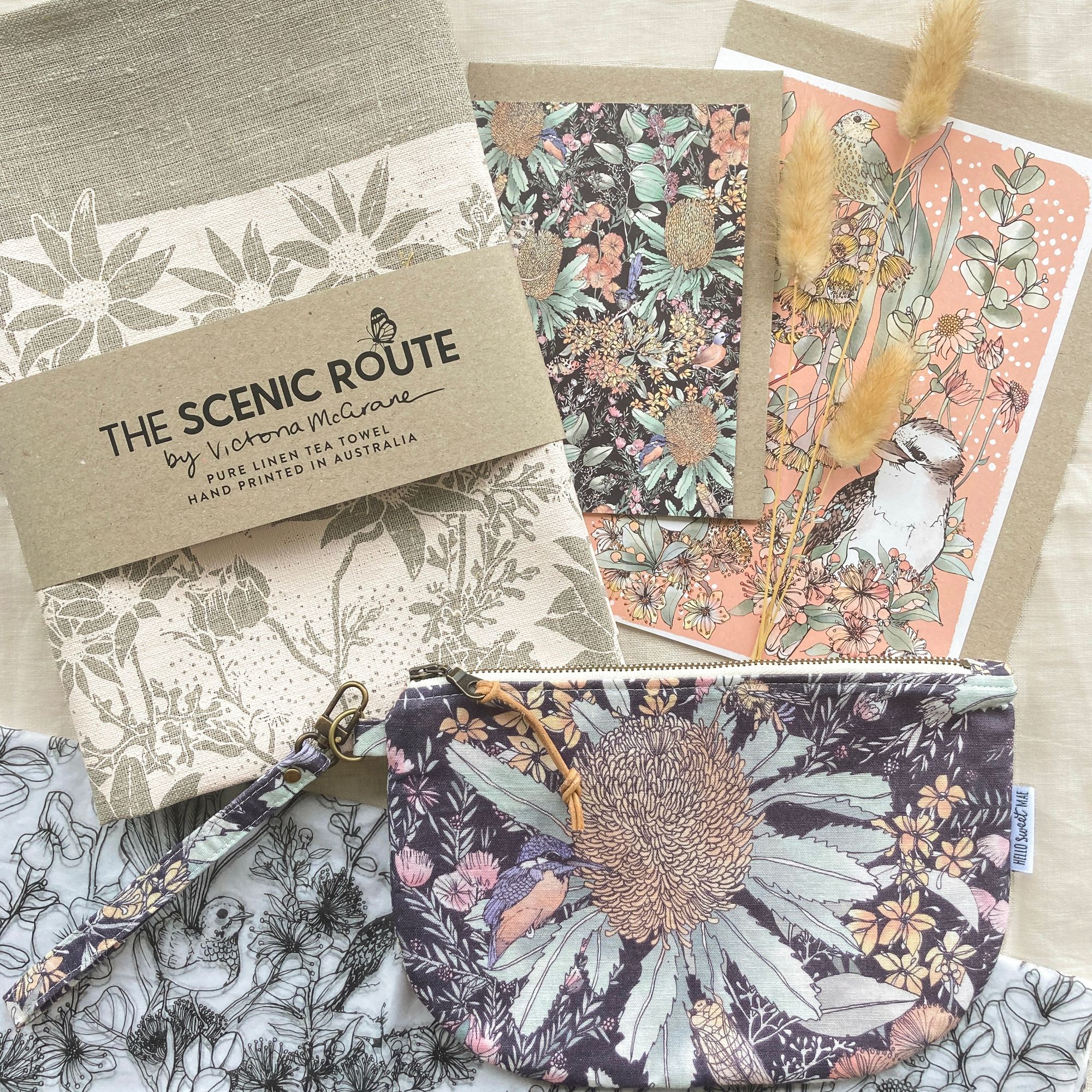 Sustainability is one of the core values of The Scenic Route. Victoria sticks to recycled and earth-friendly printing in her stationery products, while her packaging is also recycled and plastic-free. Product-based businesses produce so much packaging wastage that Victoria sought a more efficient alternative. She came across noissue and was drawn to our similar values and the quality of noissue Tissue that definitely fit her standards.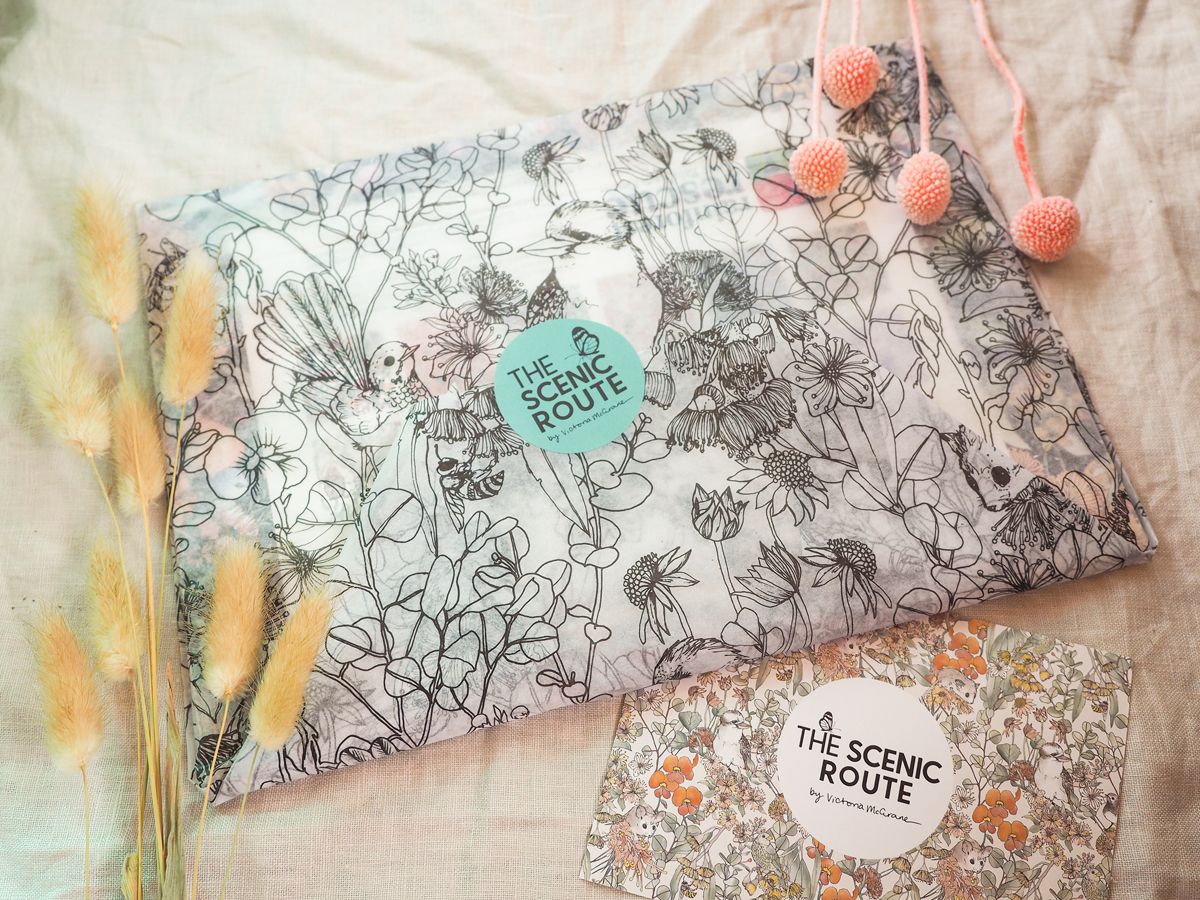 Customizing her products' tissue gives such a special feeling to her customers when opening her parcels. It got to the point where she'd be receiving good reviews for the tissue (which could be reused!) as well as good reviews about the product wrapped in it. Aside from sourcing her sustainable packaging, Victoria also joined the Eco-Alliance — allowing her to plant a tree with every purchase of packaging from noissue. Unlike other businesses, Victoria is conscious about excess waste and makes it a point to avoid overstock, operating mainly on a pre-order business.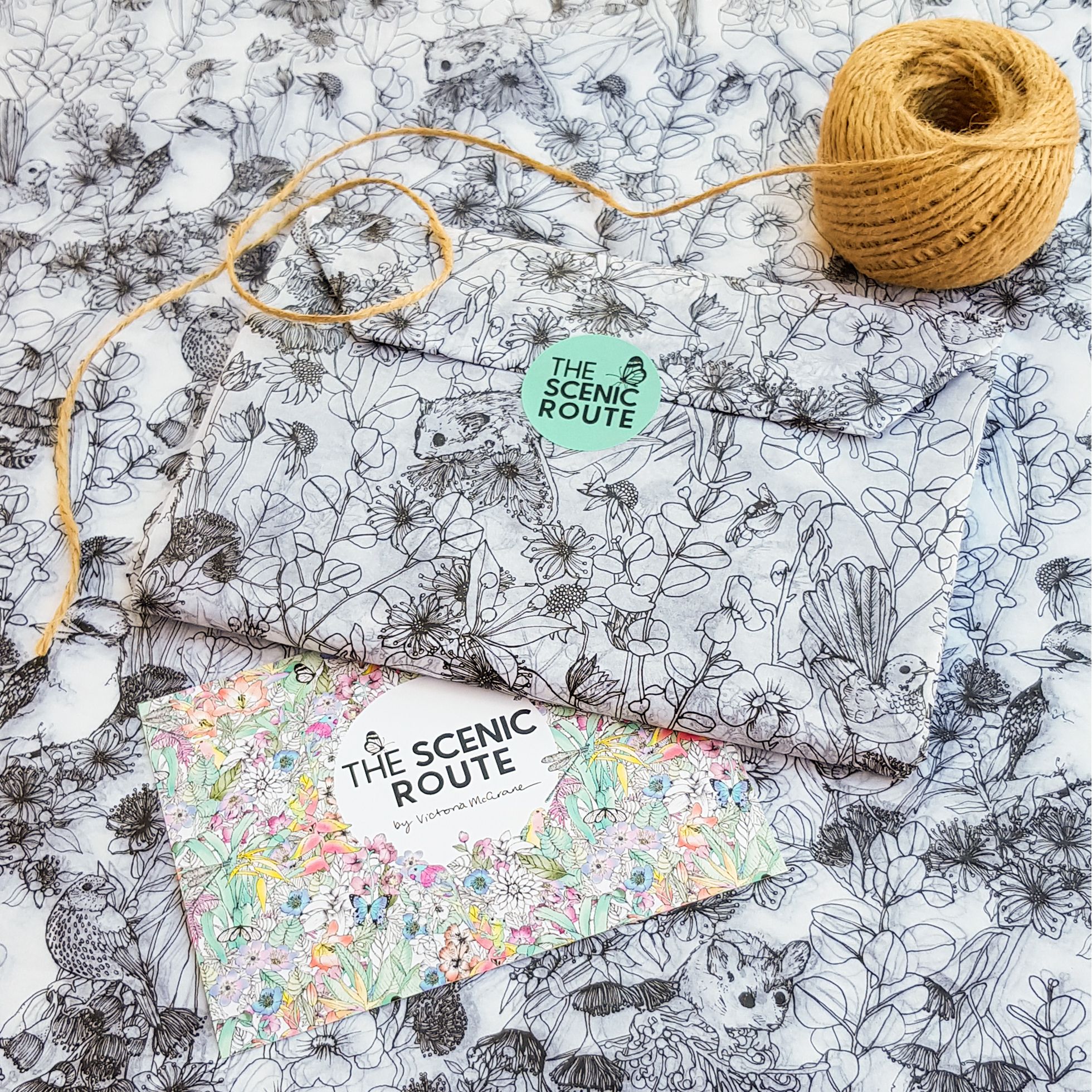 "I truly believe that unlimited growth should not be the goal for a small business. Instead, I want to produce consciously to provide enough income to make a living for myself and my family."
Victoria proudly shares the different ways that The Scenic Route gives back to the environment on her social media and blog. She also encourages her customers to reuse her packaging and offers sustainable options with their purchases. For her cards, buyers can choose for it to be sent unpackaged or packaged in plant-based cellophane pouches. Victoria understands that packaging is important to protect her products from damages, so she wanted to offer an earth-friendly option depending on what her customers need. This may sound like a small thing, but it shows how a business can care for both the environment and the customer. And Victoria tries her best to communicate this information across all her platforms and on the descriptions of her products.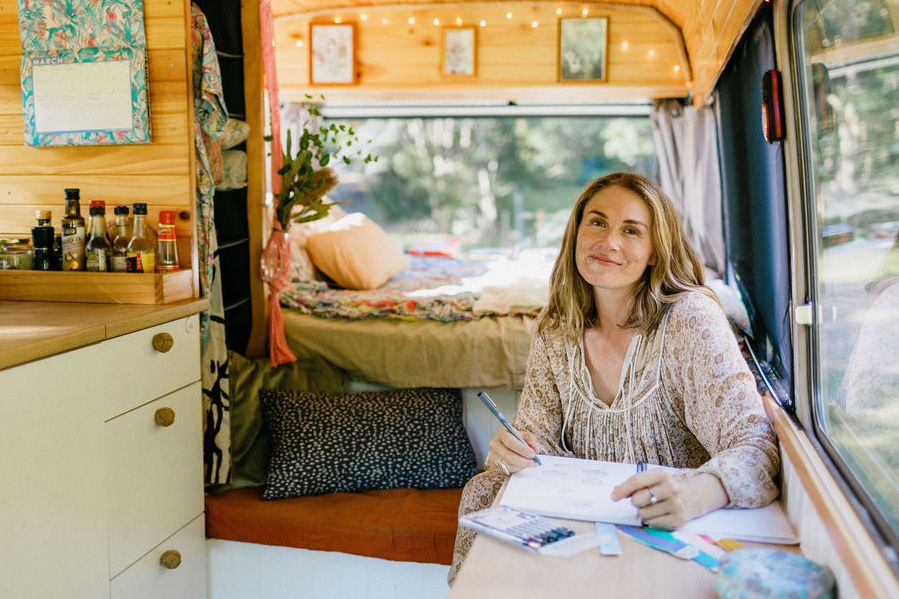 On a personal level, Victoria keeps her environmental footprint as small as possible by spending most of her time in Daisy. Her tiny home on wheels is solar-powered, which makes her aware of her consumption habits. Victoria gets to discover so many beautiful places by taking the "scenic route" herself, allowing her to feel even more in tune with nature and encouraged to commit to sustainability in every aspect of her personal life and business.

Through these efforts, her customers get to see how her products and packaging are responsibly sourced and reflect her personal values. Each design is unique, imaginative, and came straight from Victoria's heart.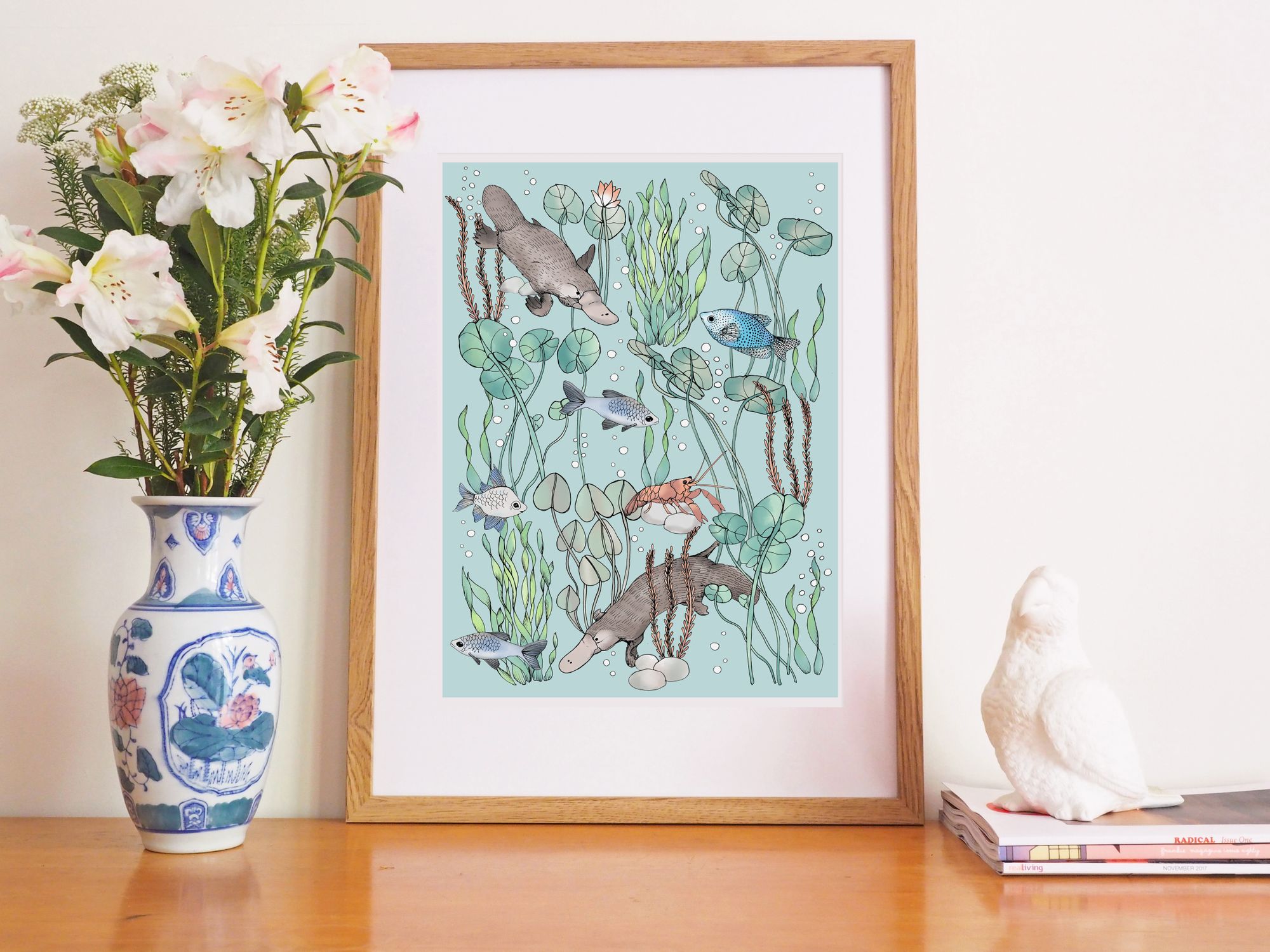 Managing a brand alone is far from easy, but Victoria makes it work. She admits that there are times where she'd love to spend 100% of her time drawing and being creative, but that's not realistic. In order to keep the business up and running, other factors like bookkeeping, marketing, and wholesale come into the picture. Victoria tries to stay on top of everything by lowering the pressure on herself and focus on one thing at a time. She knows what she's really good at and what she loves, so she decided to outsource for the things that she can't handle on her own. Another pro-tip she learned was to convince her partner Darren to help her out and take over the admin side – which was a huge help!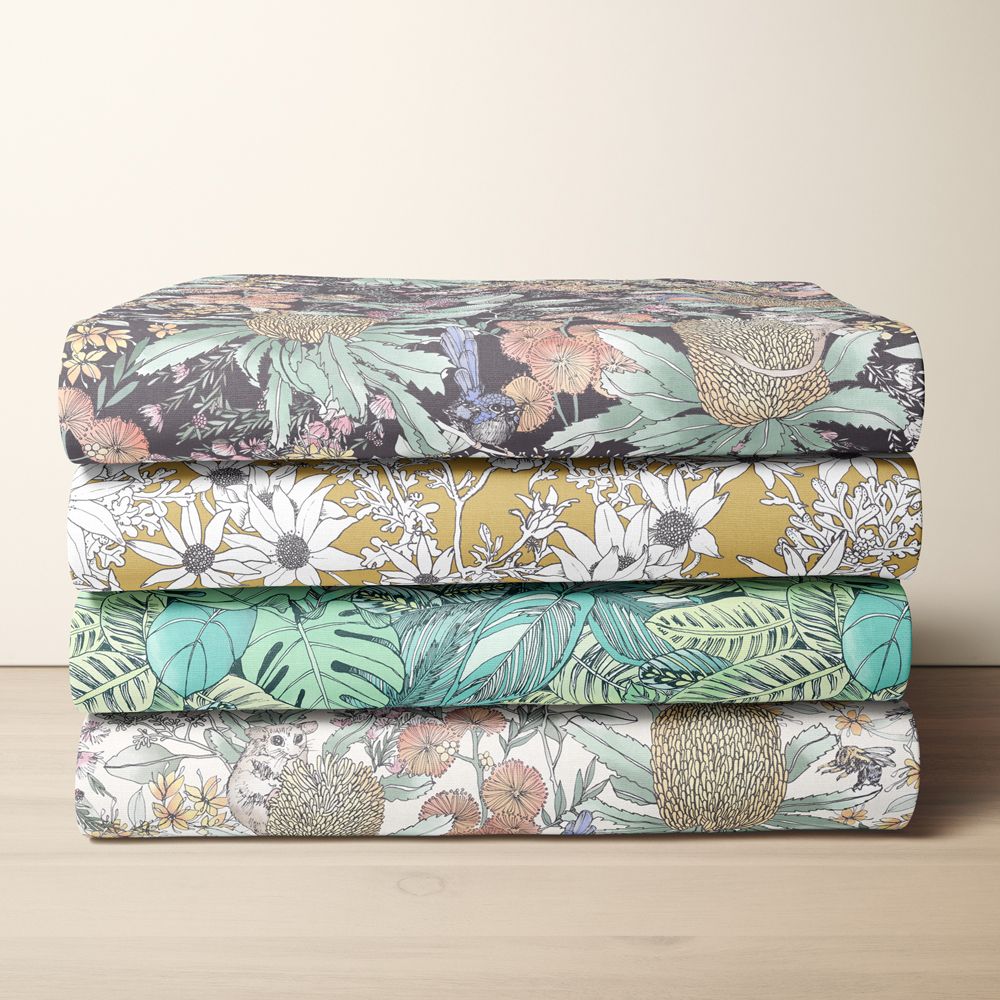 Victoria advises other creatives who dream of starting their own business to resist the temptation of hustle culture. There's nothing wrong with growing slowly and sticking to your own creative vision and values — in fact, this encourages true engagement with customers. Victoria's favorite thing about reading customer reviews is when she sees how creative they could get with her fabric products on social media. The styling and purposes of fabric are endless, so seeing how far people can take Victoria's designs online makes all the hard work worth it.
---
Find more of The Scenic Route here:‌‌‌

Website: thescenicroutestyle.com‌‌‌‌
Instagram: @thescenicroute_style
Like this story? Tell us yours! Share your brand story and love for your custom packaging and get a chance to be featured on the wrap! If you're a noissue customer and are interested, you can join the Eco-Alliance by clicking here and answering a few questions here.
Questions? Email us at ecoalliance@noissue.co.