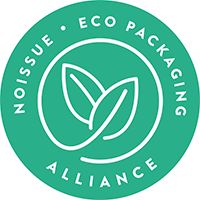 These days with the state the world is in, it's more essential than ever that we collectively start taking steps towards becoming more sustainable. No matter how big or small your actions are, every single step counts towards making our planet a better habitat for everyone to live in! And the good news is, taking steps towards being more sustainable doesn't have to be difficult at all. Sometimes, it's just by making the little switches in our everyday lives, like bringing a reusable straw when you're out for drinks, or taking your own bags to the grocery store instead of using plastic ones!
And the even better news is, you can do all that and look cute while at it, too! In fact, that's just what sustainable brand The Totally Co. is all about. Based in the United States, Nicole is the proud owner and designer behind the brand, who designs cute and nifty tote bags and stickers that are the perfect companions for anyone wanting to start living a more sustainable lifestyle, with an extra dose of fun and personality! Nicole's totes, which come in a variety of designs featuring some of pop culture's favorite songs and figures, are the perfect everyday go-to bag to help reduce plastic waste—perfect for taking on grocery runs, to running errands, to just having fun at the beach!
Initially, starting her own online store wasn't always part of Nicole's plans. She had originally gone to school to study theatre when the pandemic struck, essentially shutting down her professional field within a few mere months of her entering it. Of course, this wasn't easy to reckon with, and following the unexpected change in her situation, she took on a number of odd jobs to make things work financially. However, Nicole is a creative by nature, and despite the several jobs she had, she found herself desperately searching for another creative outlet, when doing theatre simply wasn't available. After some thought and planning, she turned to designing fun and creative tote bags—and thus, The Totally Co. was born! Since then, she's expanded her little online store to include cute stickers and apparel pieces, many of which contain fun little shoutouts to music and movie figures, or generally just some quotes and statements that anyone can totally relate with. Starting The Totally Co., Nicole's definitely found her niche and creative outlet, and she couldn't be more excited to see where this new journey leads to!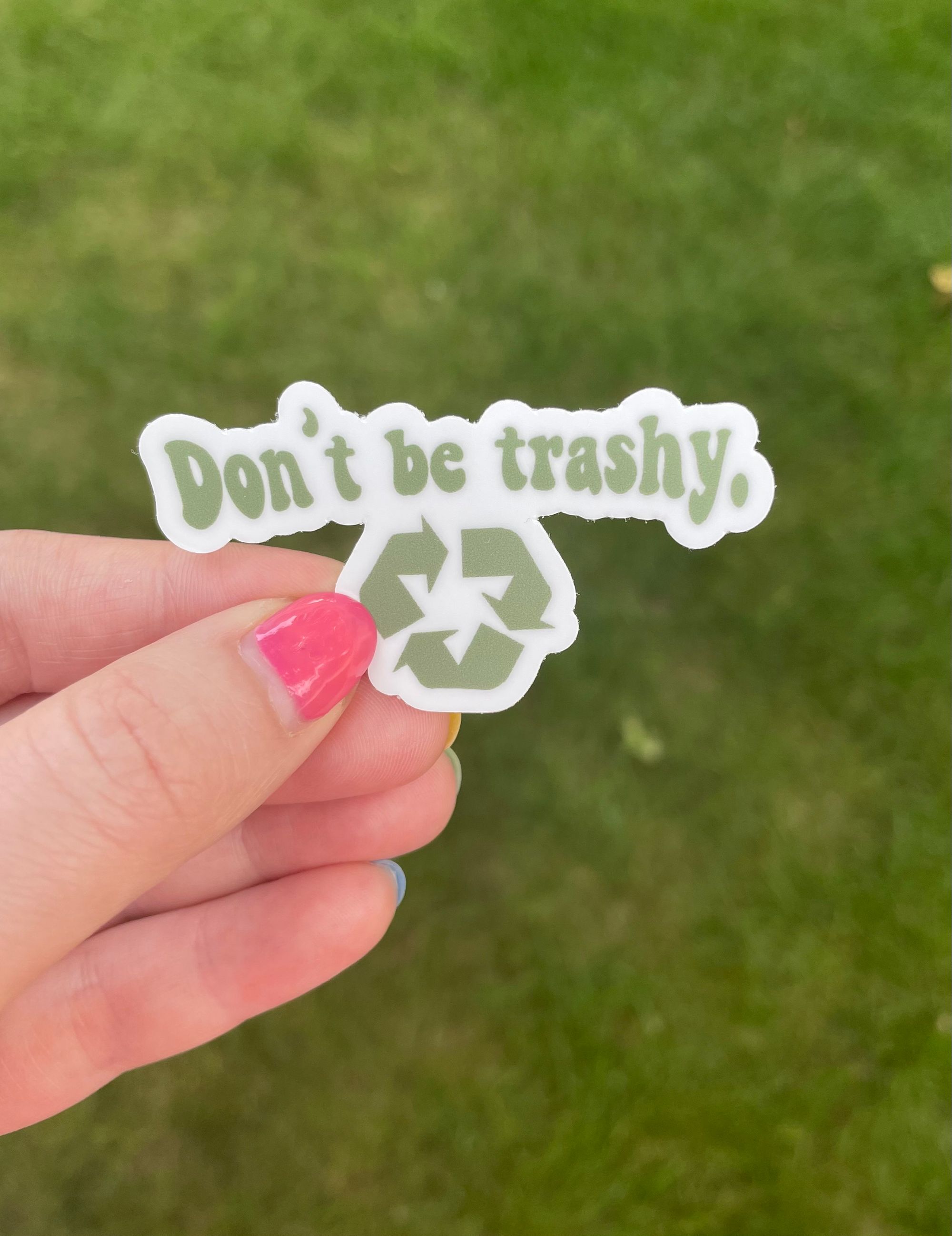 It was also always clear since the very beginning that Nicole wanted to make her brand a sustainable one. And in fact, it's part of The Totally Co.'s primary mission to create affordable and earth-friendly products that both reflect her creativity, and make people smile!
That said, sustainability is definitely something that's essential to Nicole, and she makes sure to incorporate it in small—yet impactful—ways within her brand. In particular, she constantly strives to use recycled and multi-purpose materials when shipping and packaging. It definitely takes a little extra effort on her part, but she also knows it definitely makes a substantial difference in the long run! She also constantly reminds herself that though her efforts may look small, they altogether contribute towards making the planet a better place for everyone to live in.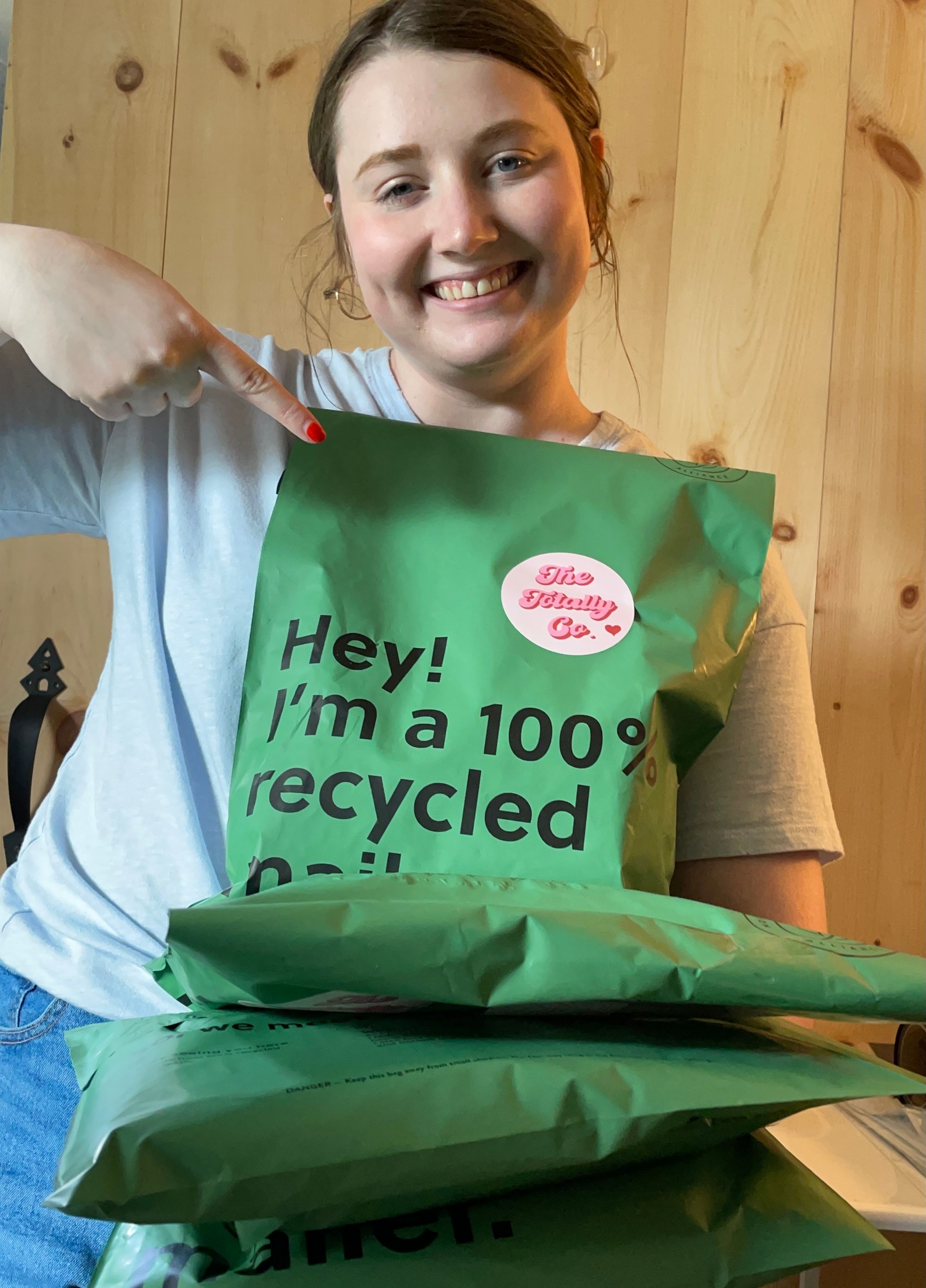 "It's a little extra effort and you may not see the benefits right away but it's definitely worth it in the long run. If every small business switched to biodegrade-able polymailers or recycled tissue paper when shipping we could really make a difference in the world. I always remind myself that it may seem small but it  does add up."
Being as sustainable as possible was always a non-negotiable aspect for Nicole since the very beginning of her brand, and as she recalls, it wasn't always an easy journey when she was first starting out. And when it came to finding just the right packaging materials that helped fulfill that vision, she was ecstatic to have stumbled across noissue's Mailers on Instagram, and since then, she's never looked back! Not only were her packaging materials completely recyclable and sustainable, she also found noissue's creativity and affordability to be a perfect fit for her own brand!
Moreover, besides having been able to fulfill her brand's mission of using sustainable packaging, she's also able to do her part for the planet by joining noissue's Eco-Alliance, where her every order helps contribute to reforestation in an area of need. In being part of the Eco-Alliance, she's also able to be alongside other small brands who are similarly dedicated to sustainability and making a substantial difference.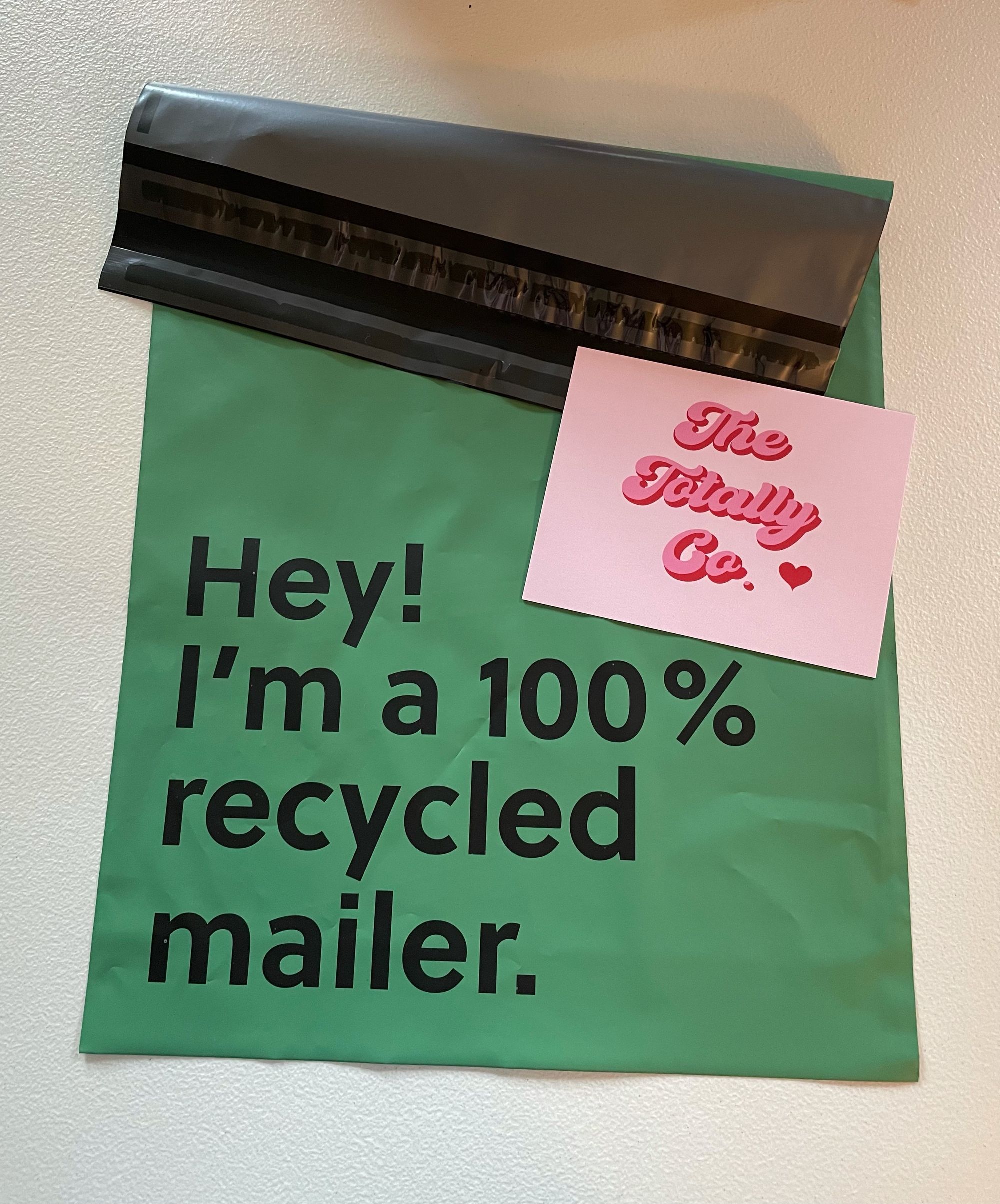 "I knew I wanted to join (the Eco-Alliance) because of everything noissue stands for, their great quality and wide range of products, and mainly because they care so much for their customers. I aim to have that connection with my customers as well. This brand helps shape my brand into a positive and eco-friendly experience."
Nicole's definitely dedicated to her mission towards sustainability, and besides making that switch to sustainable packaging in her brand, she also implements sustainable practices in her personal life, too, such as by recycling all shipping materials she receives from other businesses. As she explains, her tote bags themselves were also created as a fun and creative alternative to single-use bags, and she also regularly posts on her social media accounts to keep her customers in the know of her sustainable practices!
Nicole's equally fun and earth-friendly products are definitely standouts on their own, but one other thing that sets her apart is her dedication to her customers, and making sure that everyone has a positive experience with her brand! In particular, she makes sure to never miss a message or comment from her customers, and regularly holds polls and giveaways on Instagram! The feedback she receives from her community is definitely one of her favorite parts of the business, and she often creates her products based on what her customers love the most.
Nicole's definitely found her own little niche, but it wasn't always the easiest journey especially when she was starting out. As she recalls, one of the earliest challenges she faced as a young woman was not always being taken seriously. However, Nicole soon learned to adapt and cope, and eventually built up her confidence in public situations. She had a lot to overcome,, but a helpful way she's been able to cope is by constantly reminding herself of her own independence, creativity, and intelligence, and most importantly, to not let others decide her own worth.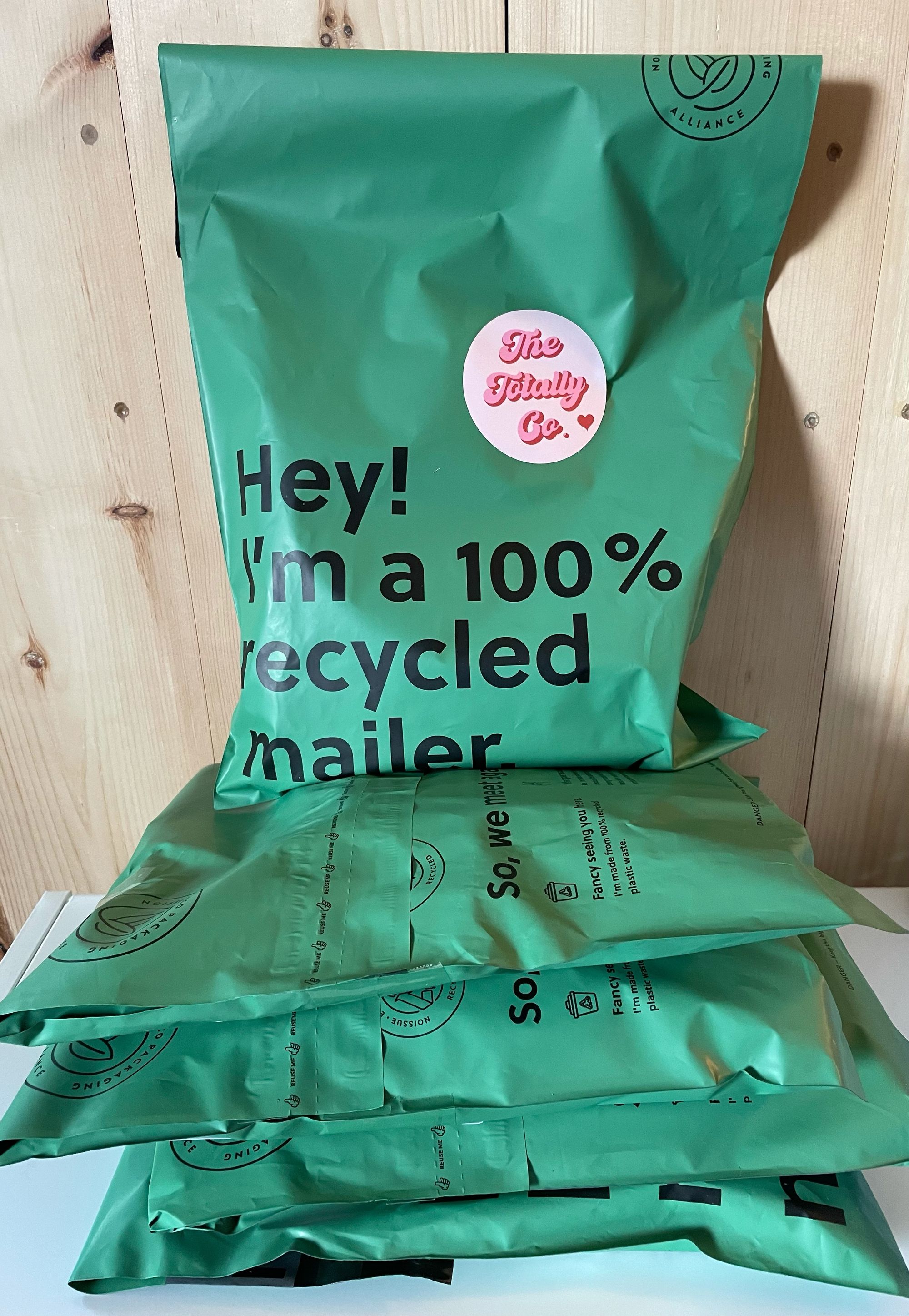 With that, having gone through the ups and downs of creating her own brand, Nicole's biggest piece of advice to others who also hope to do the same is to just make that move! It can undeniably be scary in the beginning, but everything is definitely worth it in the end—in fact, Nicole wishes that she'd started even sooner!
With her wide selection of fun tote designs, it can be difficult to pick a favorite, but something Nicole definitely loves is her Grocery List: Wine Tote Bag. Not only is it so easily relatable to so many, it also helps reduce her plastic waste every time she takes it out on errands and grocery runs!
A fun, creative, and sustainable small business? Now that's something we're tote-ally excited about!
---
Find more of The Totally Co. here:‌‌‌‌‌
‌‌‌‌‌‌‌‌
Website: thetotallyco.etsy.com
‌Instagram: @thetotallyco
Like this story? Tell us yours! Share your brand story and love for your custom packaging and get a chance to be featured on the wrap! If you're a noissue customer and are interested, you can join the Eco-Alliance by clicking here and answering a few questions here.
Questions? Email us at ecoalliance@noissue.co