noissue Recycled Mailer and Custom Tissue Paper by @brightsidecoffee

Each person contributes 69kg to 221kg of plastic waste annually. And these numbers include the trash that accumulates from purchases.
As an entrepreneur, you can reduce the amount of waste your shoppers generate by ditching single-use plastics and shifting to eco-friendly packaging for small businesses. If you're up to the challenge, this article is for you.
What does eco-friendly packaging mean?

Eco-friendly packaging or circular packaging refers to the mindful use of materials, which have zero to little environmental impact. It eliminates single-use plastics by making each container reusable, biodegradable, or compostable.
To define eco-friendly packaging for small businesses and avoid public confusion, the Federal Trade Commission issued the Revised Green Guides.
Business owners shouldn't only label their packaging as "eco-friendly," but also explain why and how it makes them so. For instance, they can list the raw materials they used or include certifications from certifiers to support their claims.
This information can help consumers reuse or dispose the packaging the way it's intended—non-contaminating, eco-efficient, and sustainable.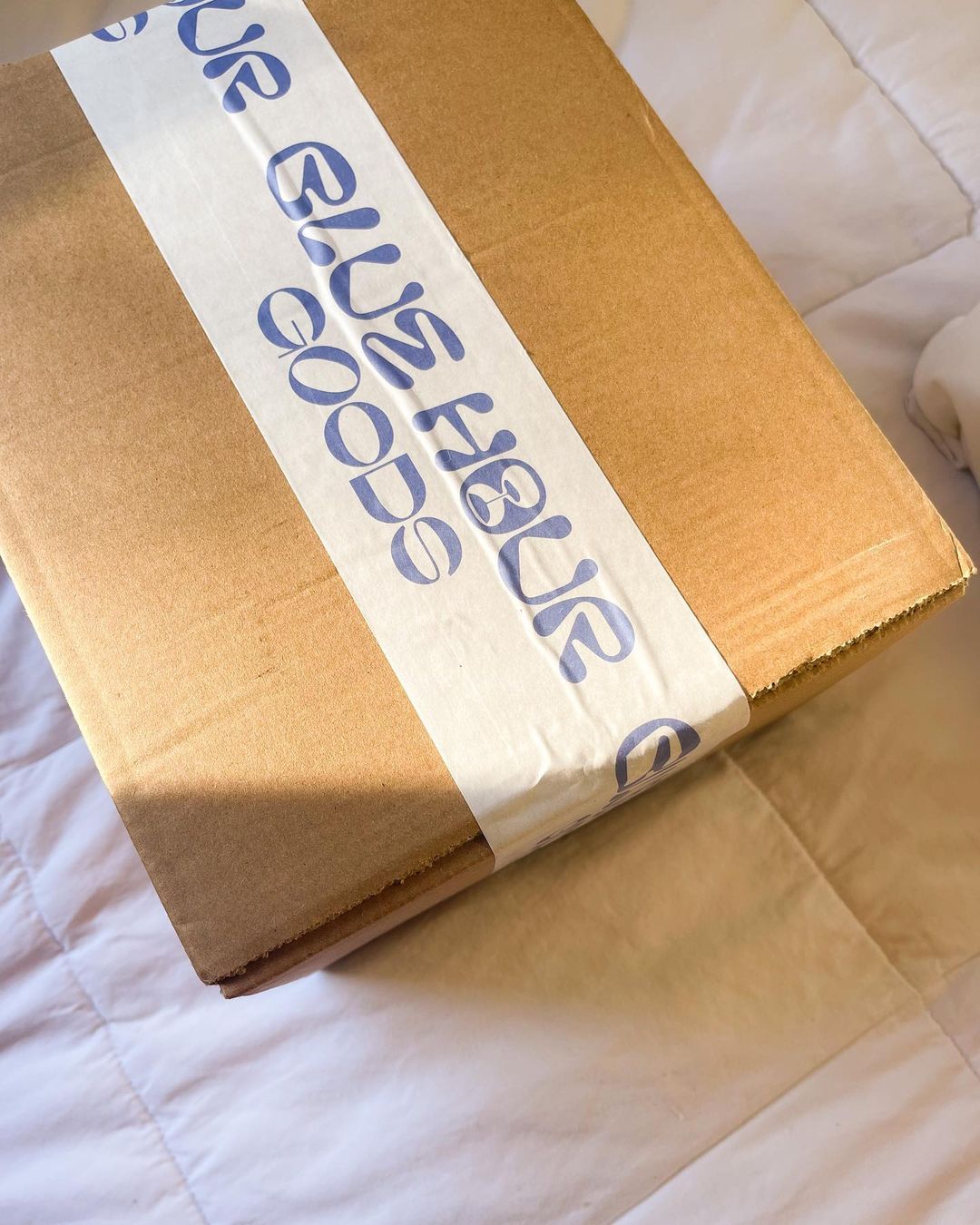 Why is sustainability important in packaging?

Sustainable packaging reduces our ecological footprint, unlike its disposable counterparts. Because it's made from recycled materials, it doesn't require finite resources to produce and dispose of the waste associated with packaging products.
Conserving resources is a serious issue. According to the Global Footprint Network, we currently consume more resources than our planet can produce. In fact, we're living beyond our means by using up the equivalent of 1.75 Earths.
Packaging makes up 40% of the 353 million tonnes (Mt) of global plastic waste in landfill sites.
Sustainable packaging is small businesses' contribution to the environment. The benefits of this investment also ricochet back to the business. Eco-friendly packaging for small businesses can improve brand perception, increase sales opportunities, and conserve financial resources. The more you become proactive about going green, the more you reap these benefits.
Best eco-friendly packaging materials for small businesses

Now that we know why circular packaging matters for SMBs, let's proceed to our top picks. Use this guide to gauge which packaging solutions are best for your products.
Corrugated cardboard boxes

Corrugated cardboard boxes are made from multiple layers—typically about three layers—of kraft paperboard. Kraft paperboards are biodegradable. Exposure to light, air, moisture, and microbes can easily break them down into natural elements, such as sulfate and fibre.
The flutes in these cardboard boxes offer a great strength-to-weight ratio and resistance to crushing, making them the perfect shipping boxes for huge or bulk products.
This eco-friendly packaging for small businesses can also be customized in size and shape, so you can use it for packaging your products, whether you're selling household furniture or tiny gift accessories. The House of Summer uses noissue kraft boxes for their handmade clay accessories. This only illustrates that serving the environment and satisfying your customers are not mutually exclusive.
Compostable mailers

Compostable mailers are circular packaging alternatives for traditional plastic shipping bags. They're suitable for small to medium-sized products like toys, clothing, and dry food products.
Mailers made of biodegradable or compostable materials degrade within six months. Compostable mailers are easily disposable by sticking them in a home compost bin. They would decompose there without harming plants and soil, rather than in a landfill.
Grace, a bookworm who sells her own designed bookish clothing merch, uses 100% compostable mailers. Opting for sturdy, zero-waste packaging materials for her small business is her way of making a difference.
Plant-based packing materials

Plant-based packing materials are flexible, eco-friendly packaging for small businesses. Why? Because packing materials are almost anywhere—from coffee shops and bakeries to bookstores and beauty shops.
Plant-based materials require less carbon to produce than petroleum-based plastics. Examples of these include cornstarch, coconut husk, bagasse, and bioplastics. These raw materials are toxin-free and don't add up to the plastic waste in our landfills.
According to the Plant-Based Product Council, 4 out of 10 consumers commit to the use of plant-based products. While the majority of them also develop a liking for brands that do the same. So using these packaging alternatives can help you expand your customer base.
Here's an example of plant-based packaging from Tillie Rose Studio, home to artsy stationery and paper goods. Tillie uses FSC-certified compostable tissue paper printed with soy-based inks to convey her free-spirited and imaginative brand personality.
Recycled paper and plastic

Recycled paper and plastic make a good circular packaging because they can be reprocessed as new multiple times. These are highly recommended for products with fast turnover rates like food, beverages, and other in-demand products. For instance, pizza boxes represent 93.6% of the total old cardboard containers recycled by the American Forest & Paper Association. The recycling rate for paper has exceeded 63% every year since 2009. Fortunately, your business can contribute to these increasing rates by shifting to recycled packaging.
Joanne Hawker, a creative business owner, can testify to the benefits of eco-friendly packaging for small businesses. She packs her cards, sun catchers, and tote bags using customized noissue's FSC-certified kraft mailers. Her packaging clearly sets the bar for what real branding should look like—on point and kind to the planet.
Biodegradable packing peanuts

Biodegradable packing peanuts are packaging accessories made from cornstarch or wheat. They are thoughtfully designed to act as a filler for boxes containing fragile items like electronics, candles, and glass items.
But not all packing peanuts are biodegradable. Those made from polystyrene or styrofoam can spend almost 500 years in landfills, lakes, oceans, and waterways.
The difference between biodegradable and synthetic packing peanuts is that the former dissolves in water. This biodegradable packing makes life easier for your customers as they can just toss it down the sink.
I Am Candle, a shop for sustainable, non-toxic candles, stays true to its advocacy by using biodegradable packing peanuts. This eco-friendly packaging for small businesses secures your items well for shipping.
Recyclable padded mailers

Recyclable padded mailers are the upgraded version of compostable mailers. It comes with extra bubble-wrap-like cushioning. They're eco-friendly packaging options for products that require extra care like sunglasses, cosmetics, books, and stationery items.
They also have double adhesive strips that make them reusable, so local curbside programs can collect them for recycling. Either way, using them instead of single-use packaging can significantly reduce your need for new plastics. Especially now that about 12 billion tonnes of plastic waste are expected to reach our landfills by 2050.
It's good to see that more small businesses like Vellichor are doing their part. Vellichor is an eco-conscious thrift vintage shop that uses noissue's 100% recyclable padded mailers. This brand is also known for supporting climate organizations, such as Seed Mob.
Protecting the planet starts with your eco-friendly packaging

It's impossible to stop global warming overnight or even over the next several decades, but the best thing we can all do is to act today.
And even if there's only a handful of huge corporations responding to this call, the hope's not lost. The collective actions of small businesses, such as yours, can surely fill that gap.
From one parcel to another, you can make change happen.
Looking to green with your shipping initiative? noissue's wide range of sustainable (and customizable!) packaging materials have got you covered. Check them out! Shop by your industry or desired category on noissue.