Give a warm welcome to Palettes and Petals, a handmade earring and accessory company! Focusing on colorful art made to uplift and inspire, Palettes and Petals also donates $1 from each piece sold to ALS Research. Founded by Selena Castro, the brand's mission to raise money for ALS research is rooted in her family history - Selena's dad was diagnosed with ALS back in 2018.
With the creation of Palettes and Petals, Selena knew she needed to find the perfect branding to represent her company's inspiring vision and mission. For this project, she collaborated with Atlanta-based creative Hey Hannah!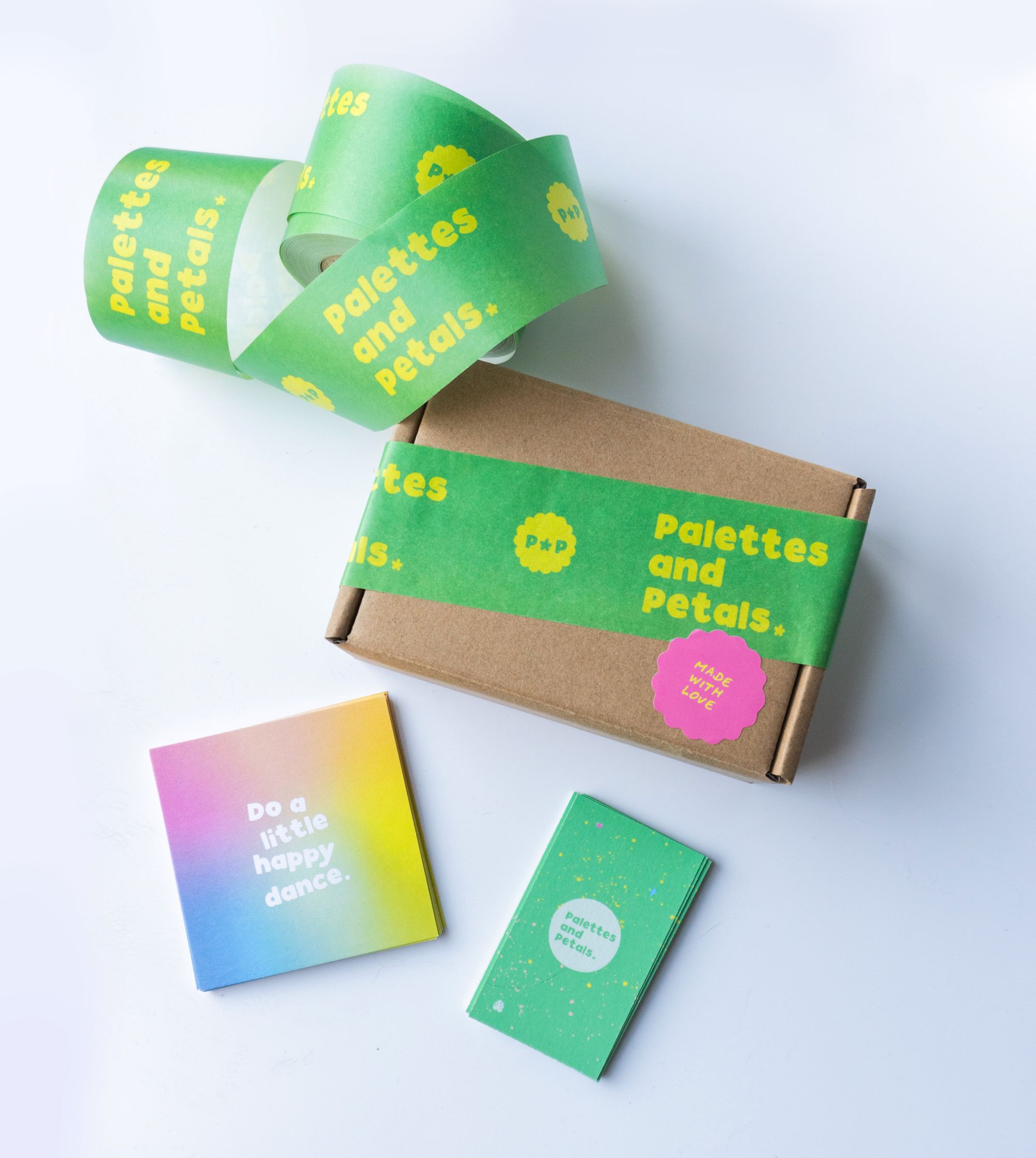 Palette and Petal's Strong Advocacy:
Though Palettes and Petals was established in 2018, the creation of her handcrafted accessory pieces didn't come to fruition until mid-pandemic in 2020. Selena was still in the thick of grieving the loss of her dad and founded her brand to honor her dad, shed light on ALS, and bring her advocacy to the forefront.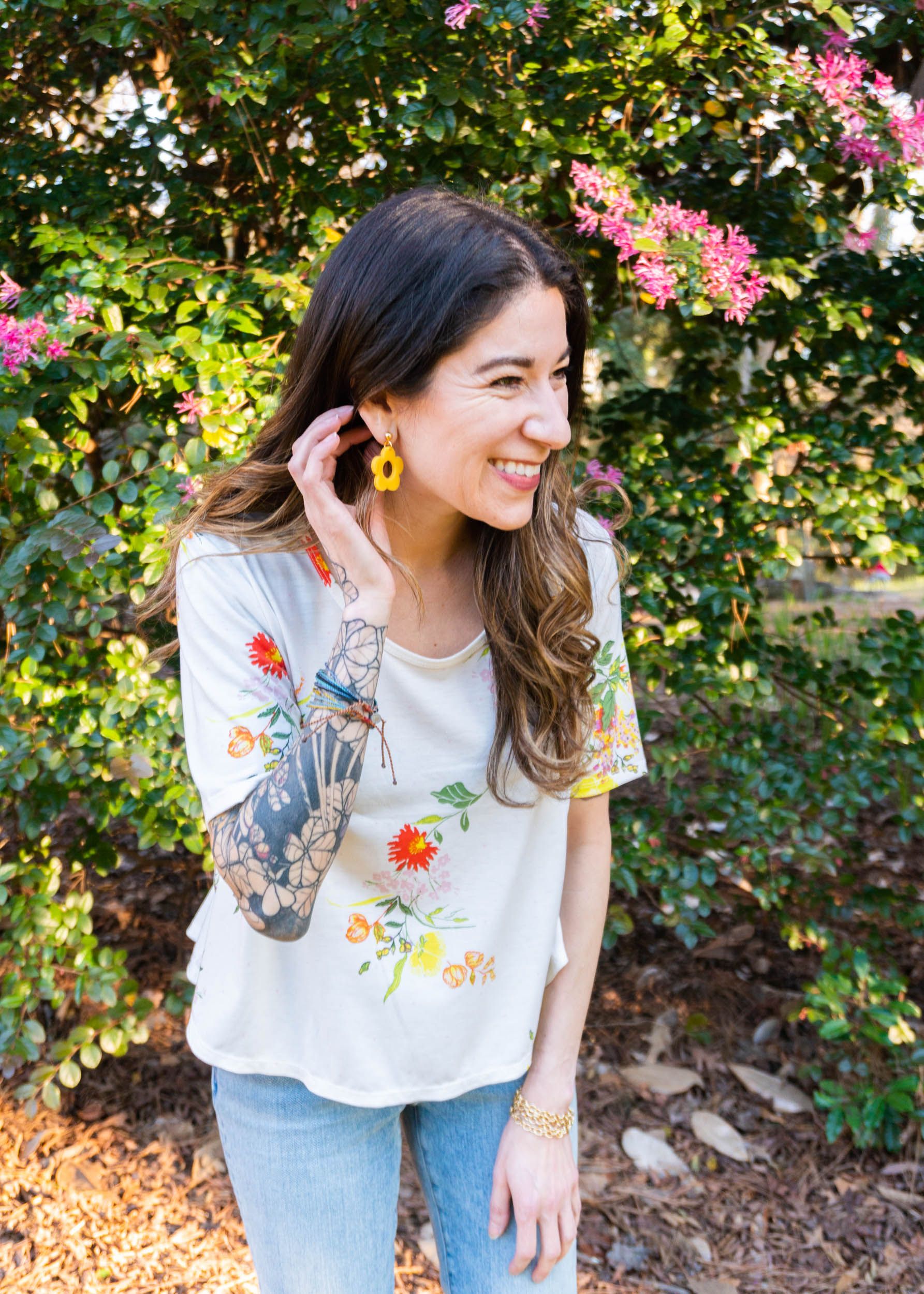 "My dad progressed fast, and with ALS, the changes were constant and at times it felt impossible to keep up. Just when you think you conquered a new challenge, another thing happens to the body that you must adjust to. I am so incredibly grateful to have had the special relationship that I did with my dad, as well as that time with him." - Selena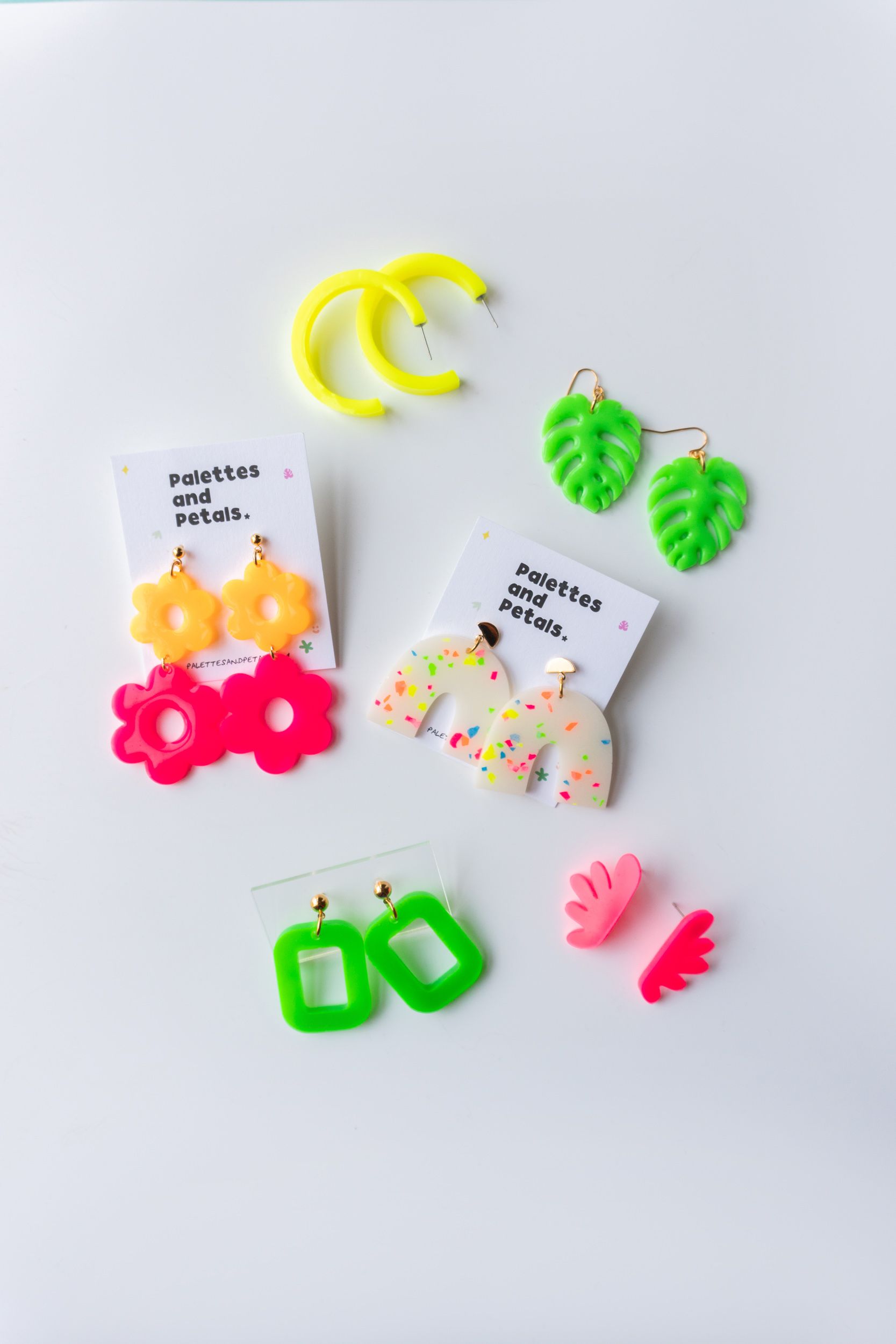 Making earrings became Selena's therapy and creative outlet, while giving her a chance to honor her dad's memory through awareness and research funds. Her gratitude for the support she receives is unwavering and knowing that people enjoy what she makes keeps her going.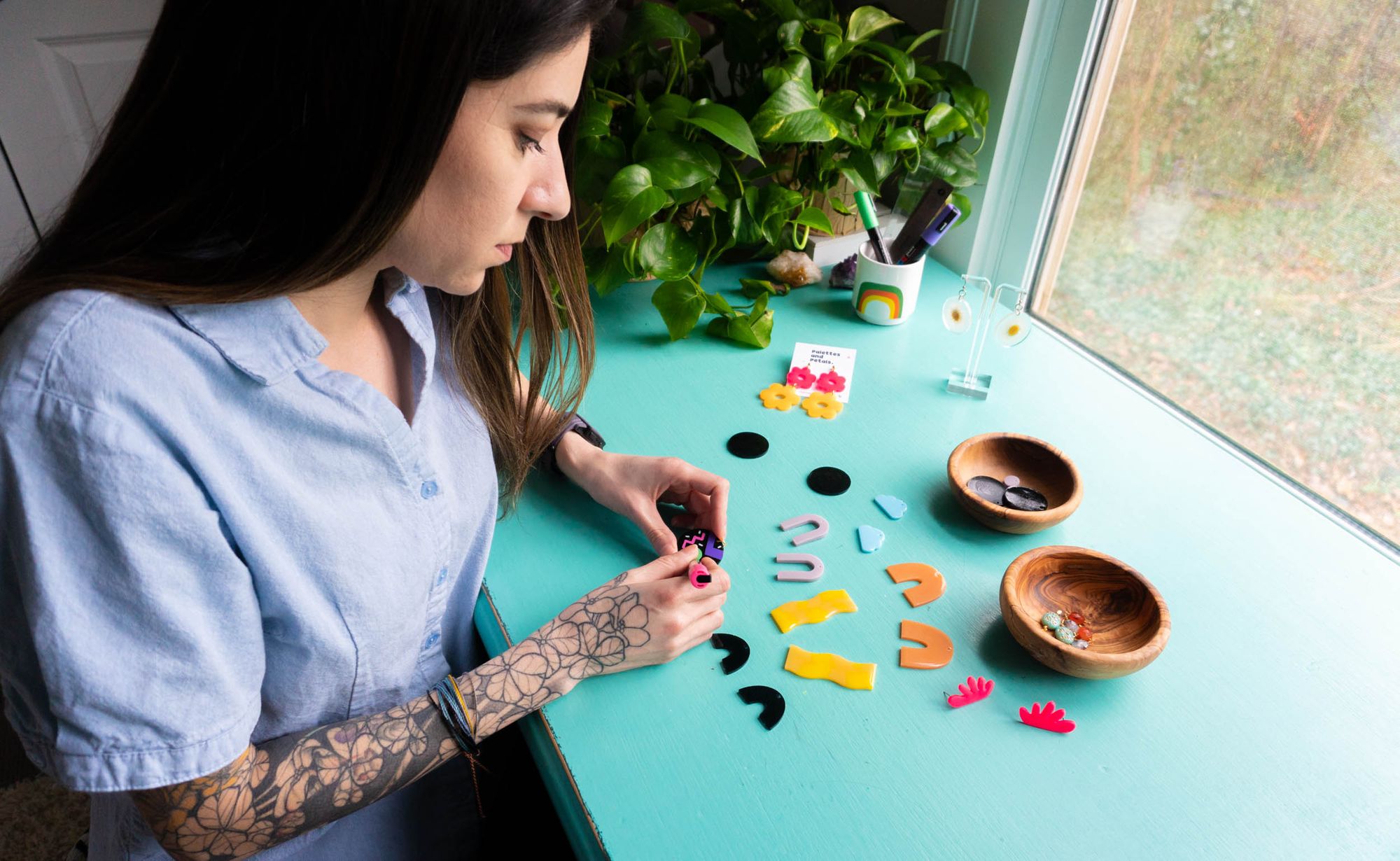 "I live my life with the passion to make my dad proud. I strive to be humble and kind, hard-working and compassionate in his name. Everything I do at Palettes and Petals is in his honor. I hope that he is looking upon me with joy and excitement for the woman I am becoming." - Selena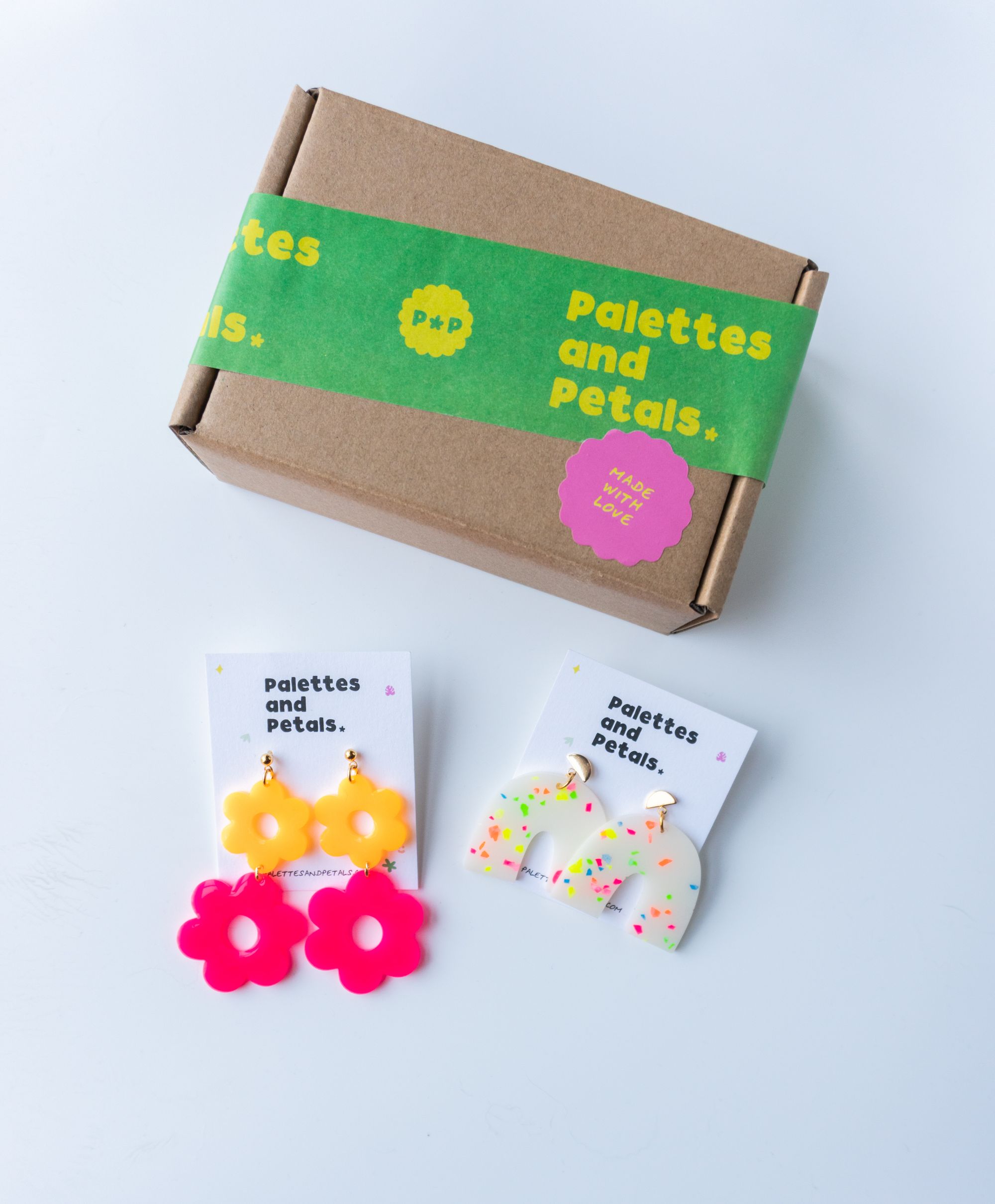 As a new business owner, Selena knew it was essential to have just the right branding that perfectly reflects Palettes and Petals. Luckily, Selena had just the ideal creative in mind for the job.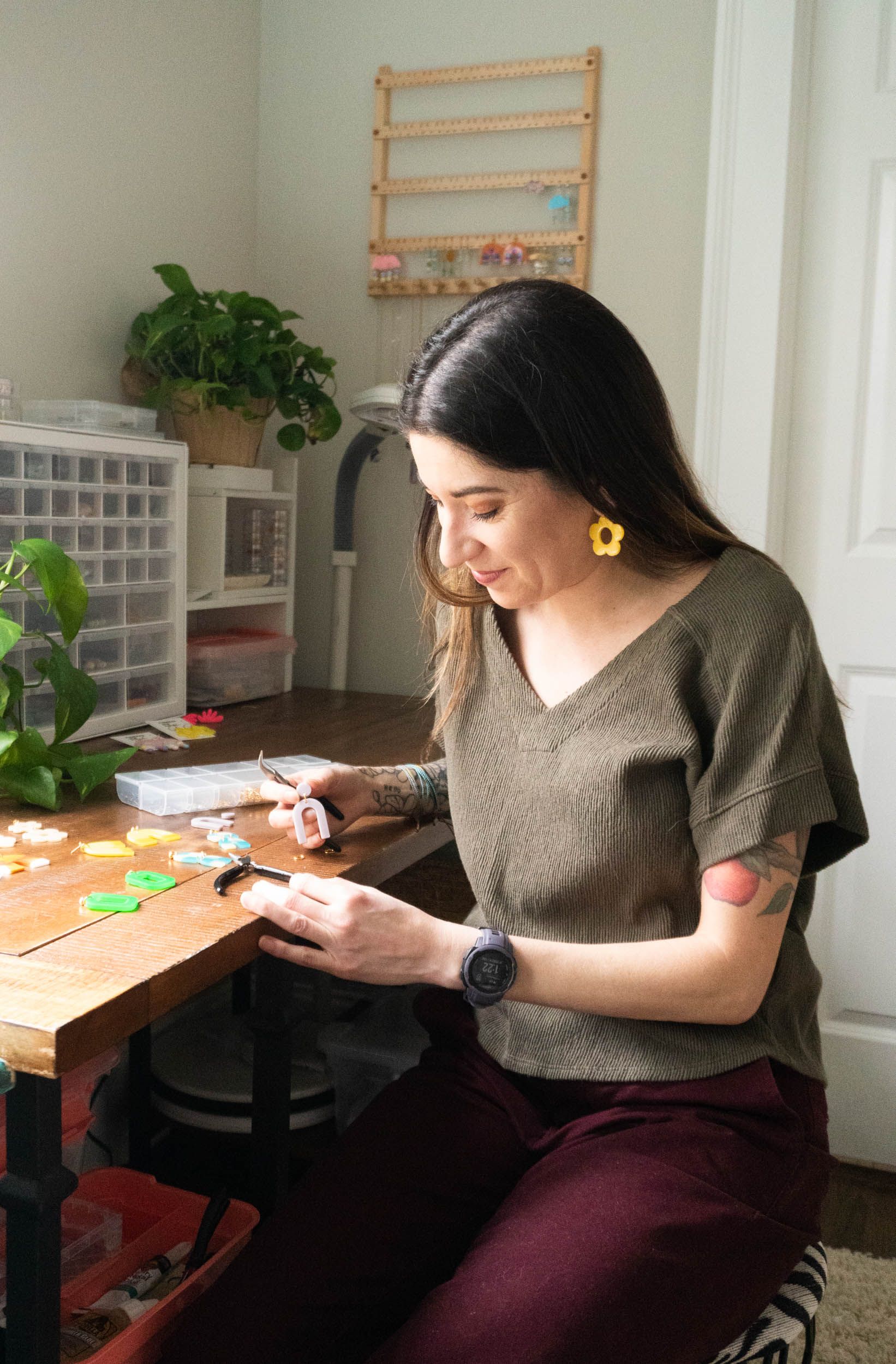 Meet the Creative Behind the Purposeful Branding:
Hannah Rhodes Bybee is an art director, graphic designer, laugher, lover, persistent optimist, and the founder of Atlanta-based design studio, Hey Hannah! With over 10 years of design experience including brand identity, marketing, editorial, illustration, signage and most recently motion graphics, Hannah embraces new projects and challenges with wide-eyed enthusiasm.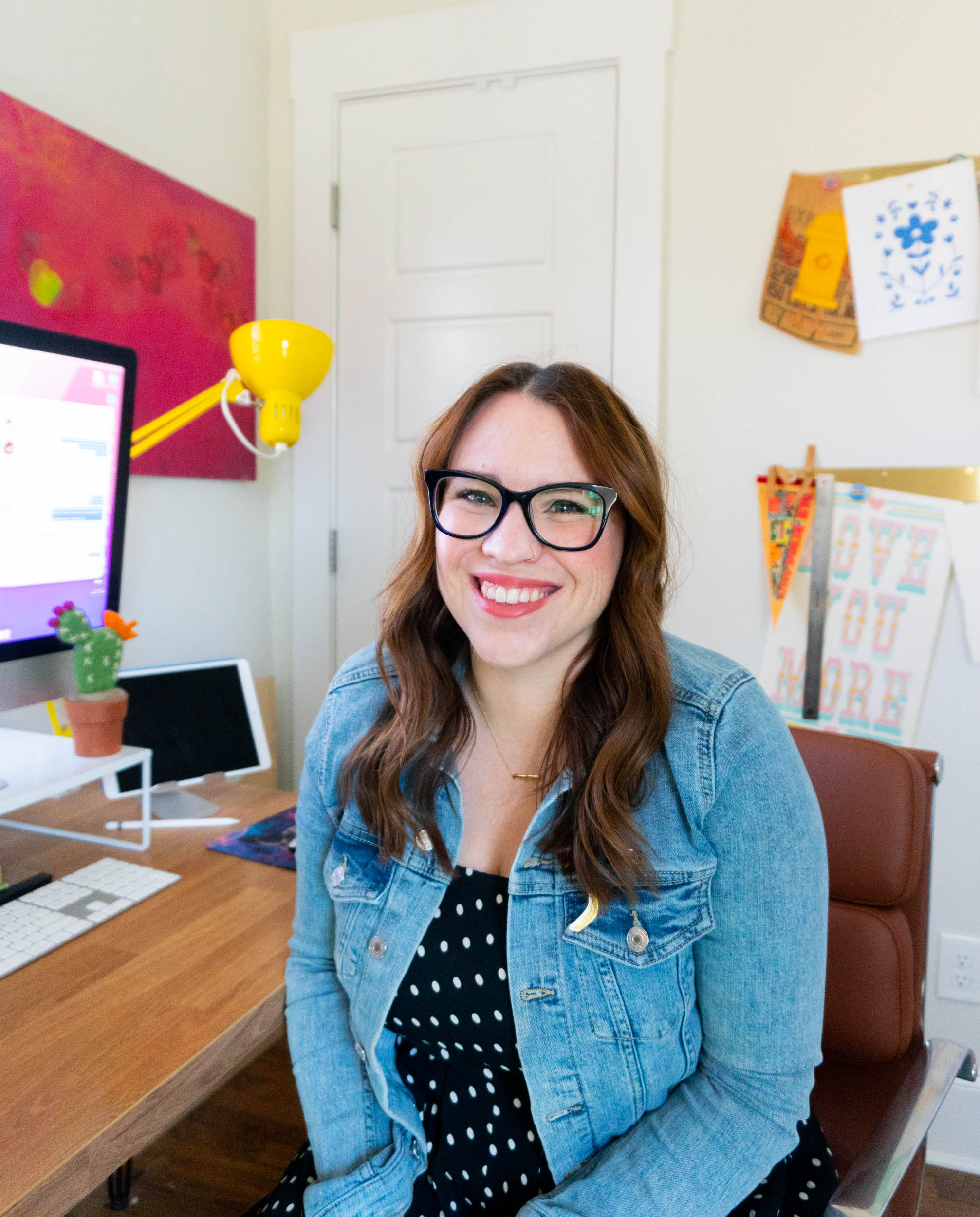 Hannah and Selena are actually childhood friends that grew up on the same street in Salinas, a central coast city of California. They had met when they were four years old and have kept a close friendship for over 30 years! Only recently have they started living in the same city again after 18 years.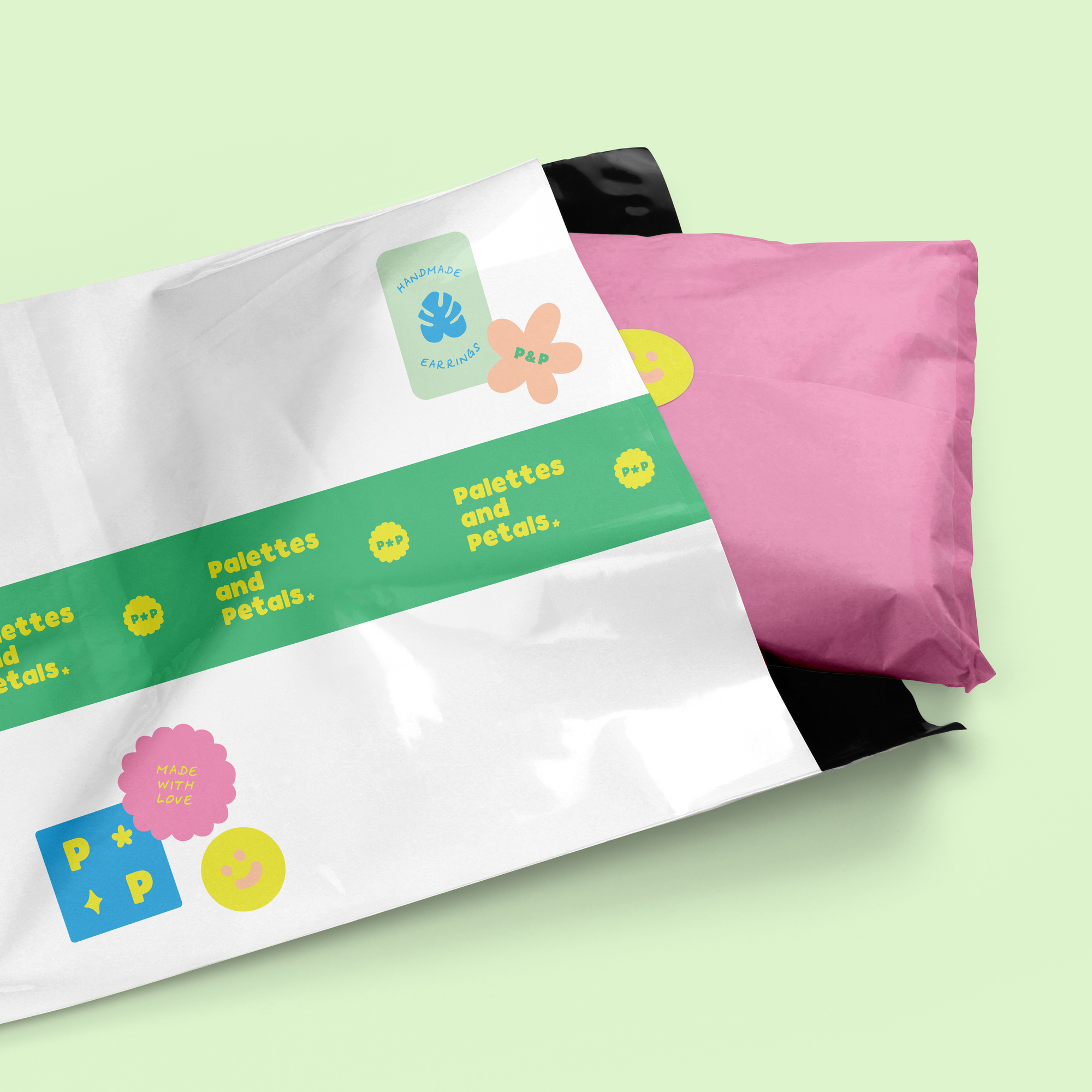 A California native with an appreciation for all things creative, Hannah earned a Bachelor of Arts degree in graphic design from San Diego State University. Since then, she continues to develop and refine her skills through various mediums in both her professional career and passion projects.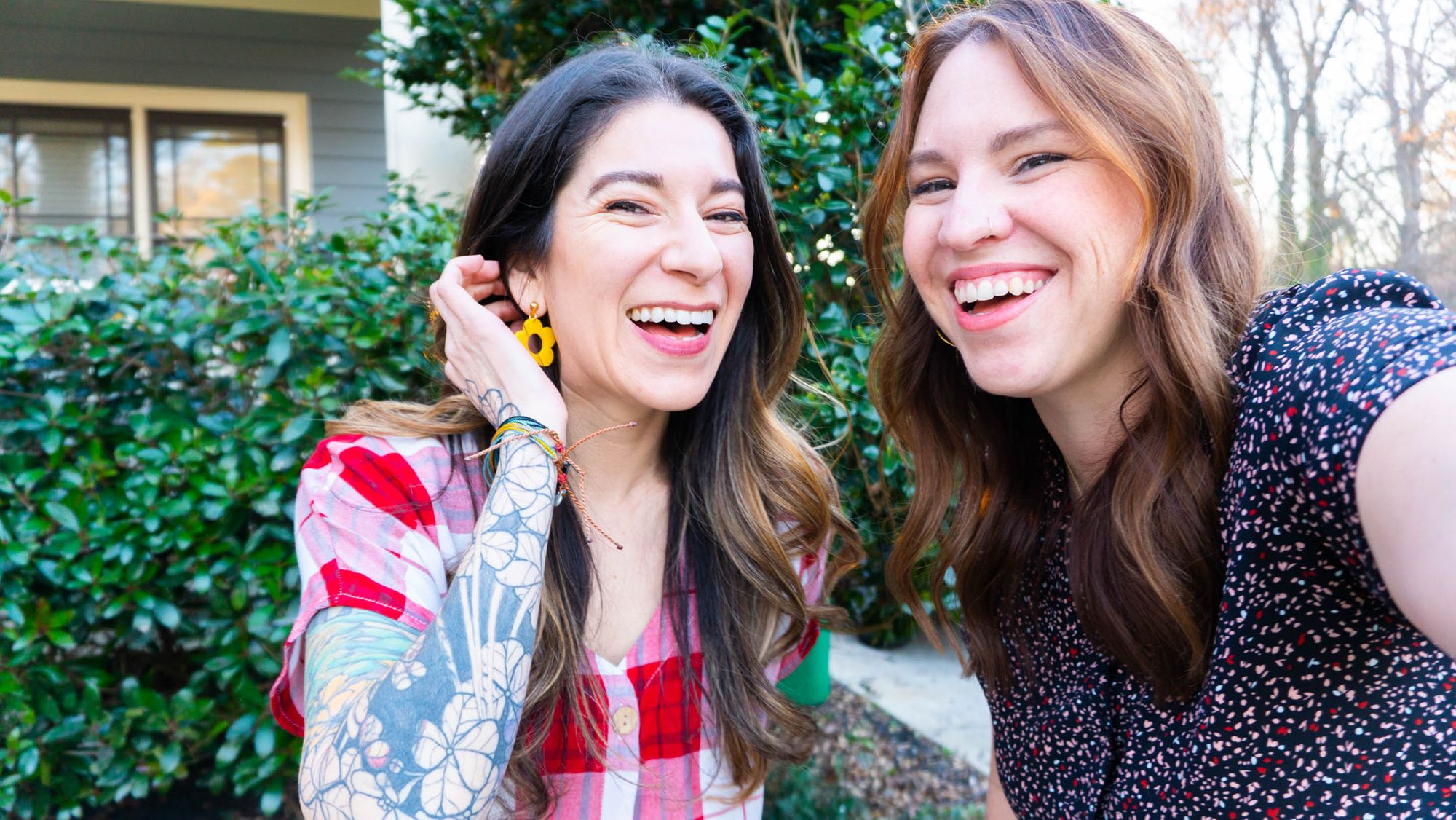 "I love working on branding projects big and small! I love creating a unique look that evokes a feeling and comfortability. My passion for thoughtful design fuels my collaborations, showcasing the best of what brands and businesses can offer." – Hannah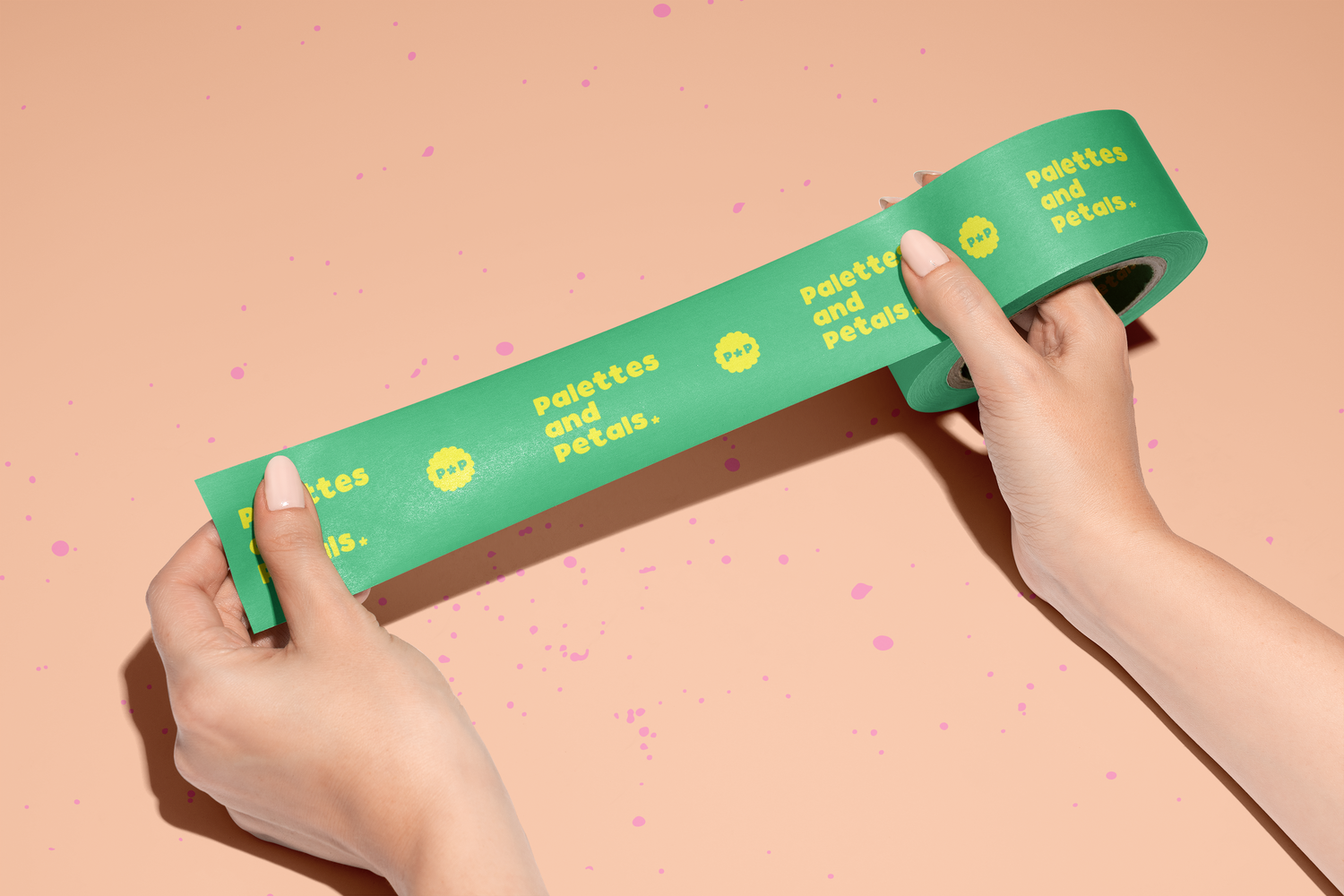 Creatively, Selena was looking for something lighthearted, fun, and a bit whimsical with an overall vibe of happiness. She wanted it to be modern, and not too industry specific, in case she ever wanted to expand the product line for Palettes and Petals.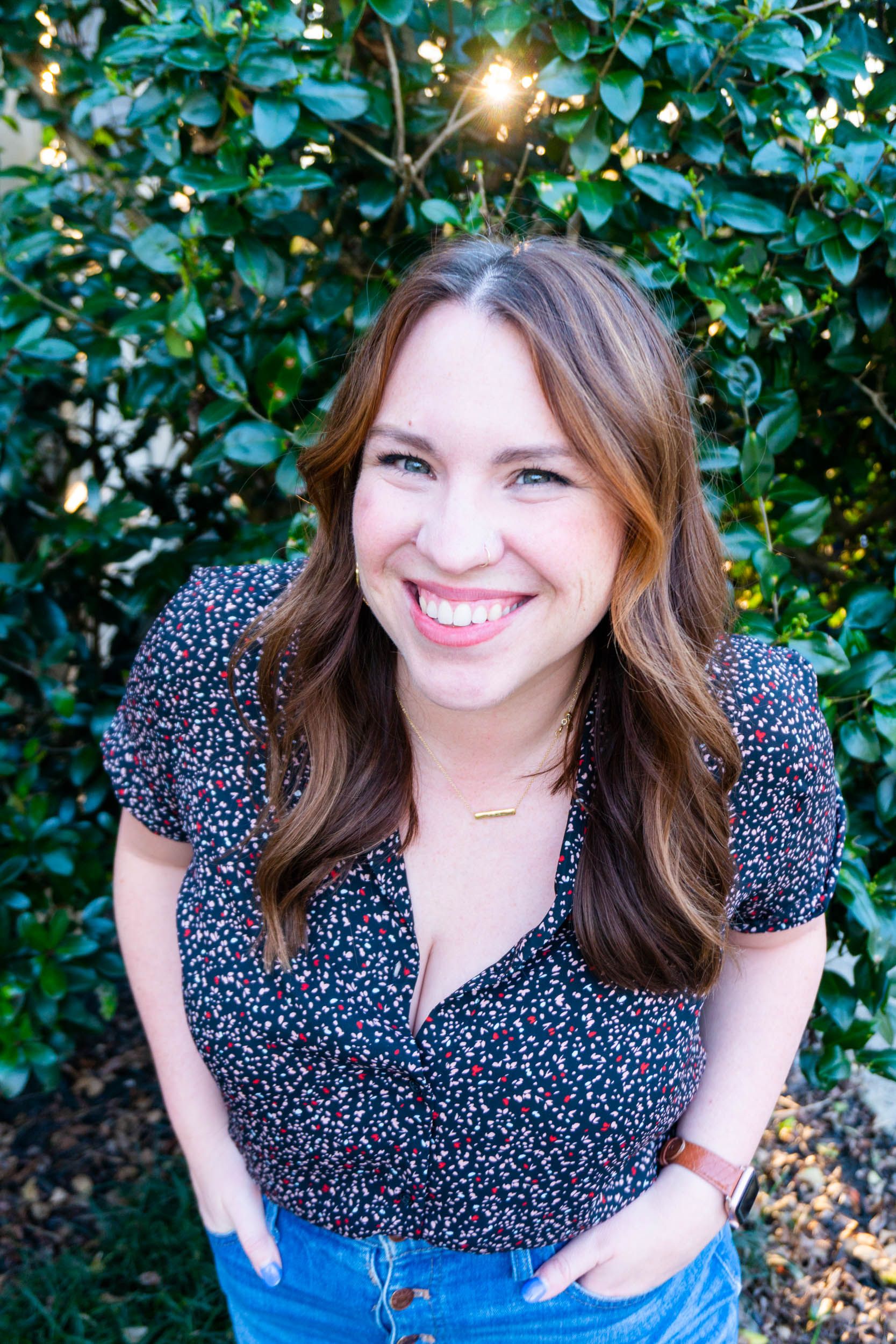 "Finding a creative for this task was a complete no brainer, because not only is Hannah an amazingly talented graphic designer, but she's been my best friend since age three. I had always loved the work Hannah created for San Diego magazine, but was even more so drawn to the overall aesthetic she carried with her day to day. From the way she dressed, to how she decorated her spaces, I just knew she'd be able to nail the branding for Palettes and Petals." - Selena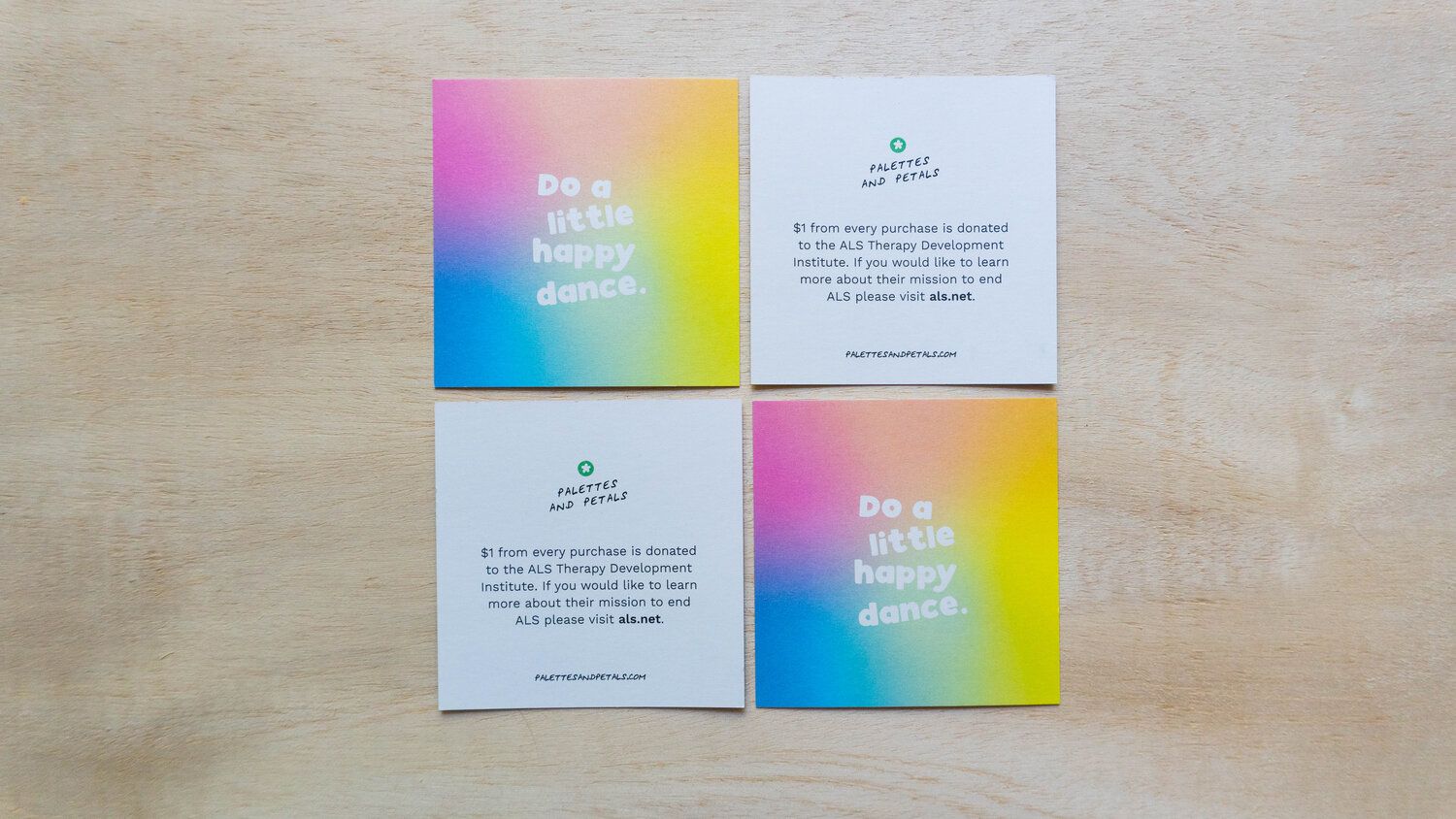 Over the years, Hannah had been watching Selena grow and evolve her business into something so unique and was ecstatic to help her with that growth. Apart from being best friends, Selena had such a playful, colorful and creative brand that Hannah couldn't wait to dive in!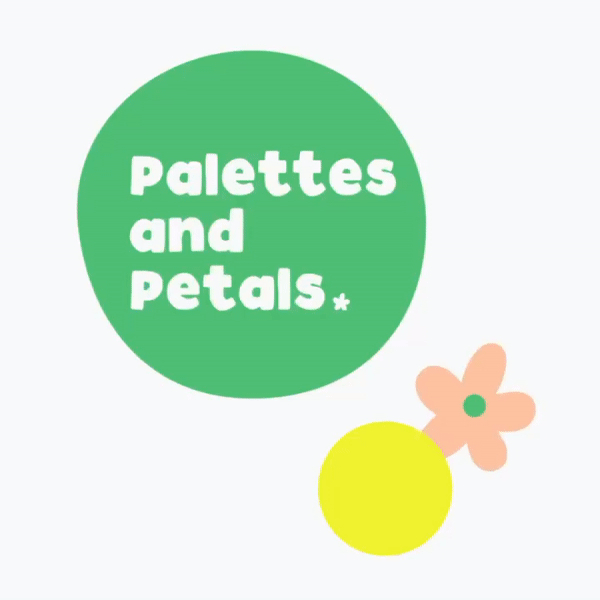 "Honestly, you could even say I knew I'd be working with Hannah in some way before I even knew I was going to start my own business. As little girls, we always talked about how she was going to write a book, and I was going to illustrate it (or was it the other way around? I can't remember)! We're both such visual and creative people who are very drawn to bright and happy decor. In some ways, I feel like the branding she created for me is more of a successful product in itself than the things I make!" – Selena
Watching the Design Magic Unfold: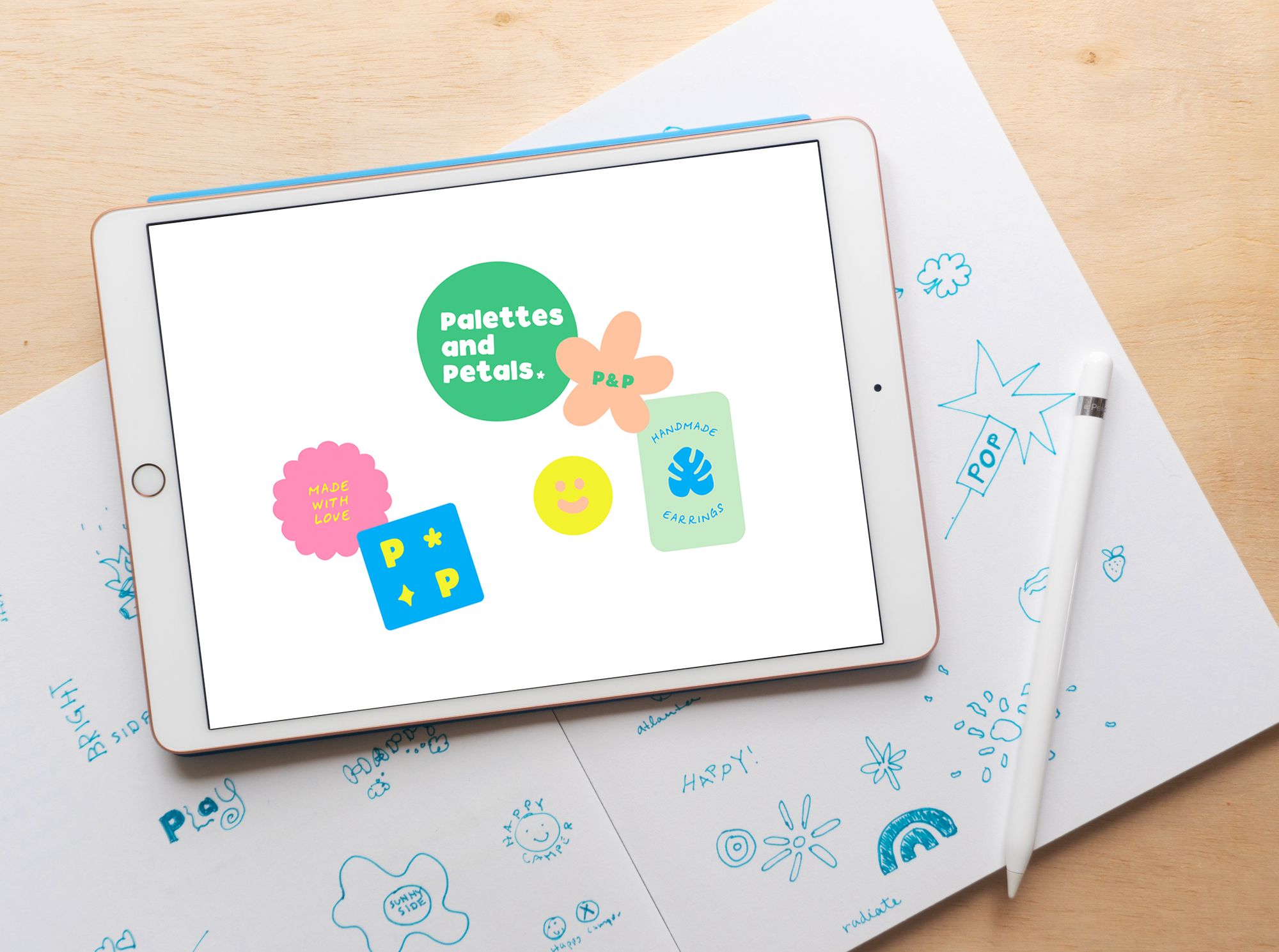 Kick-starting the design process, both Selena and Hannah went into the nitty gritty to narrow down their ideas for Palette and Petal's brand vision. Hannah came up with a questionnaire for Selena to fill out, and from there, was able to construct a couple different mood boards for Selena to choose from.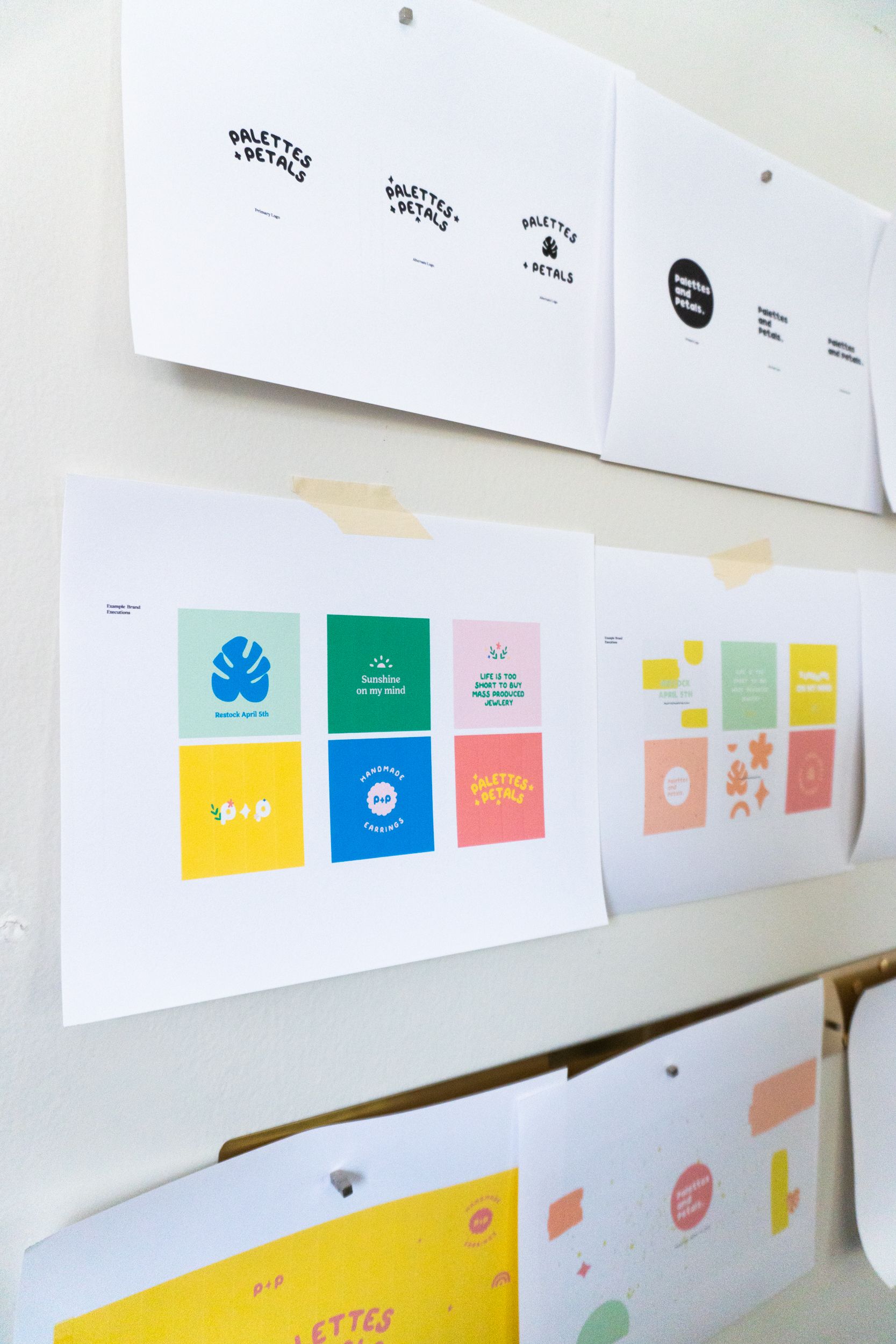 Hannah shared that she found the project to be a very unique situation since both she and Selena have known each other for so long and so well that they weren't starting from scratch. That being said, Hannah had been a loyal customer of Palettes and Petals and had carefully followed her journey so that she had quite a lot of reference to get started with.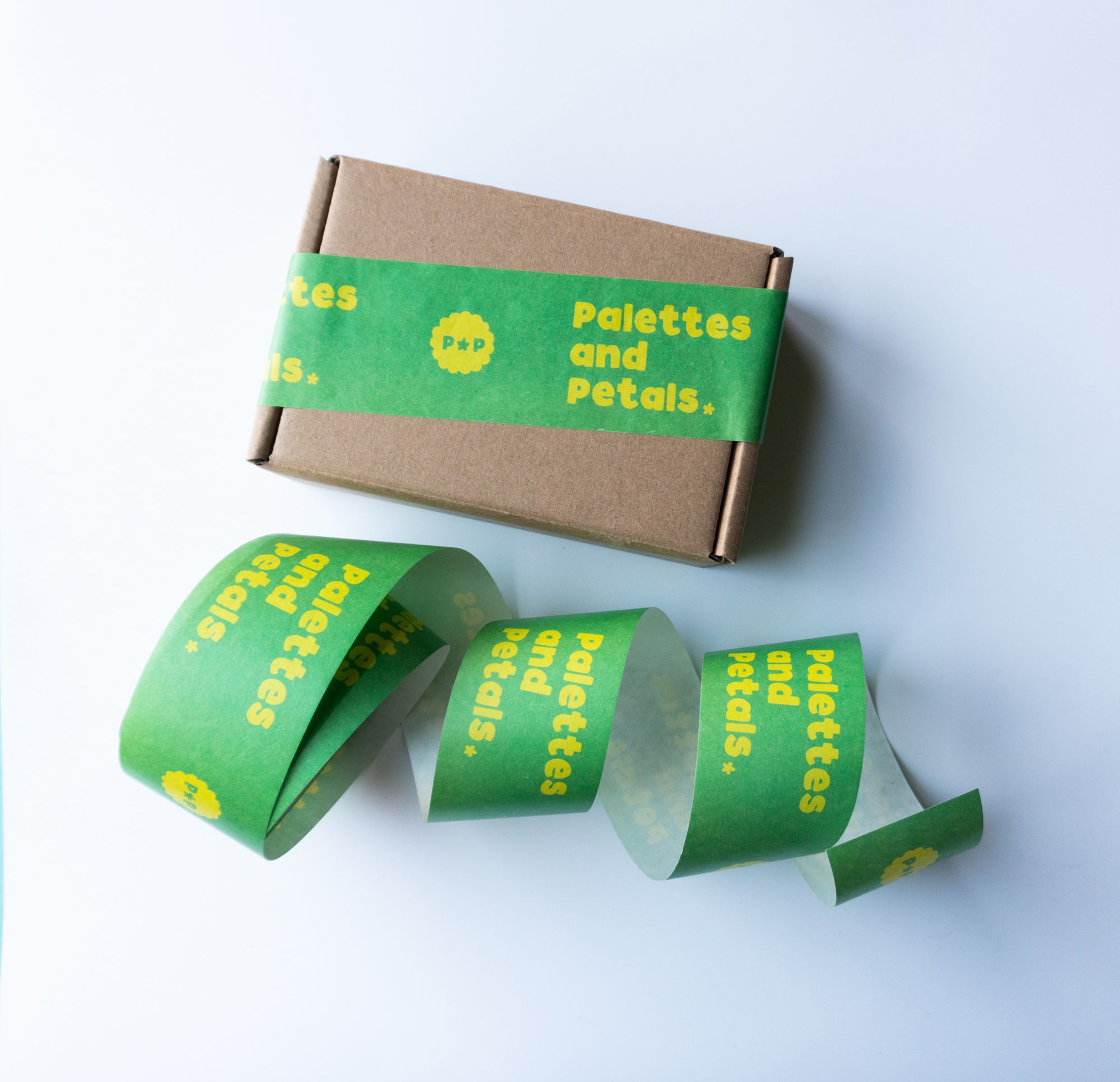 "We had a kick off call where I got to better understand her needs, wants, and budget and from there gave her a branding questionnaire that helped her focus her ideas and allowed me to get to know her and her business better and how she sees it evolving." – Hannah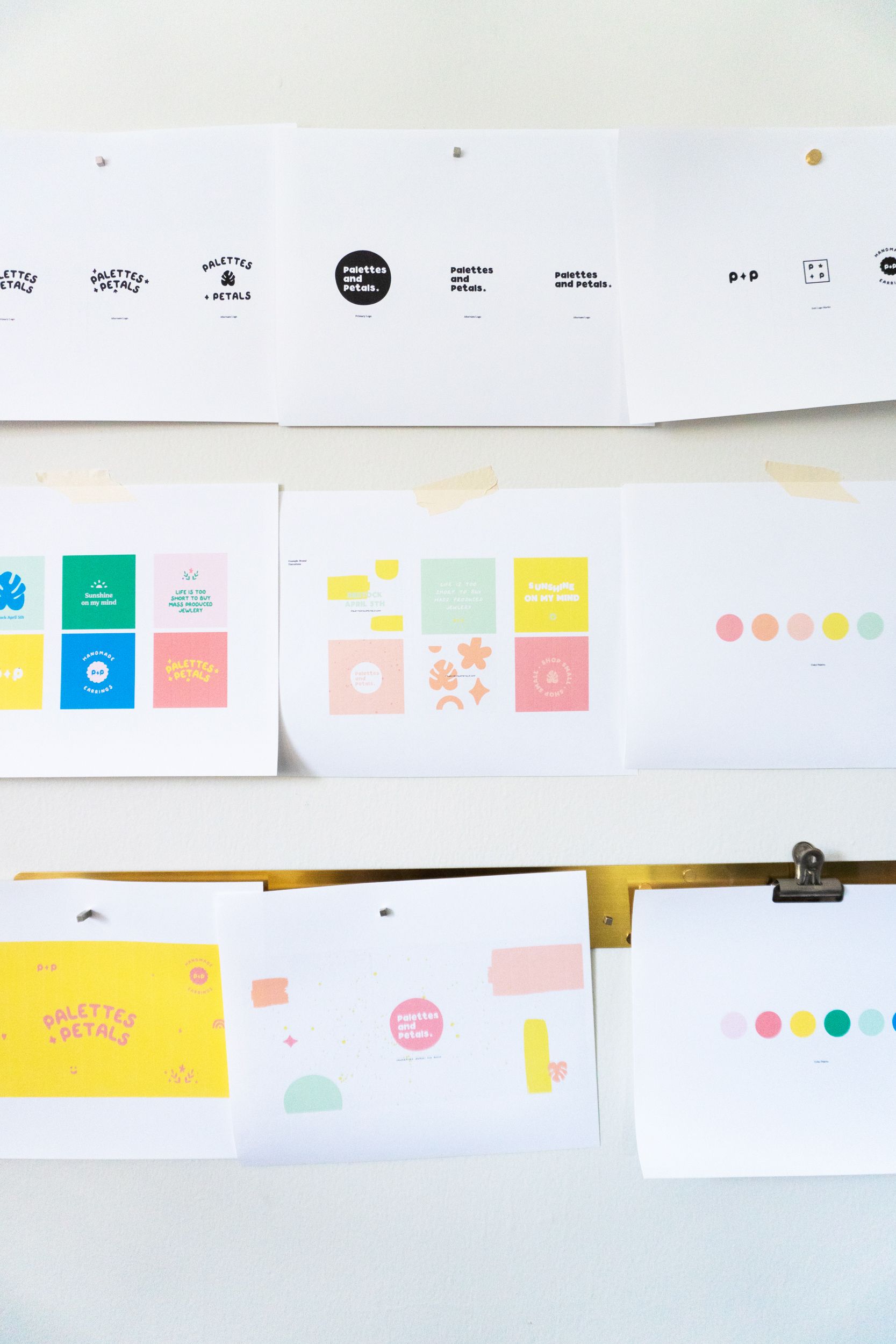 "Since I did not have a clear idea of what I wanted, the mood boards were incredibly helpful. My only complaint is that everything she came up with was so good, I had a hard time narrowing down color palettes and designs!" – Selena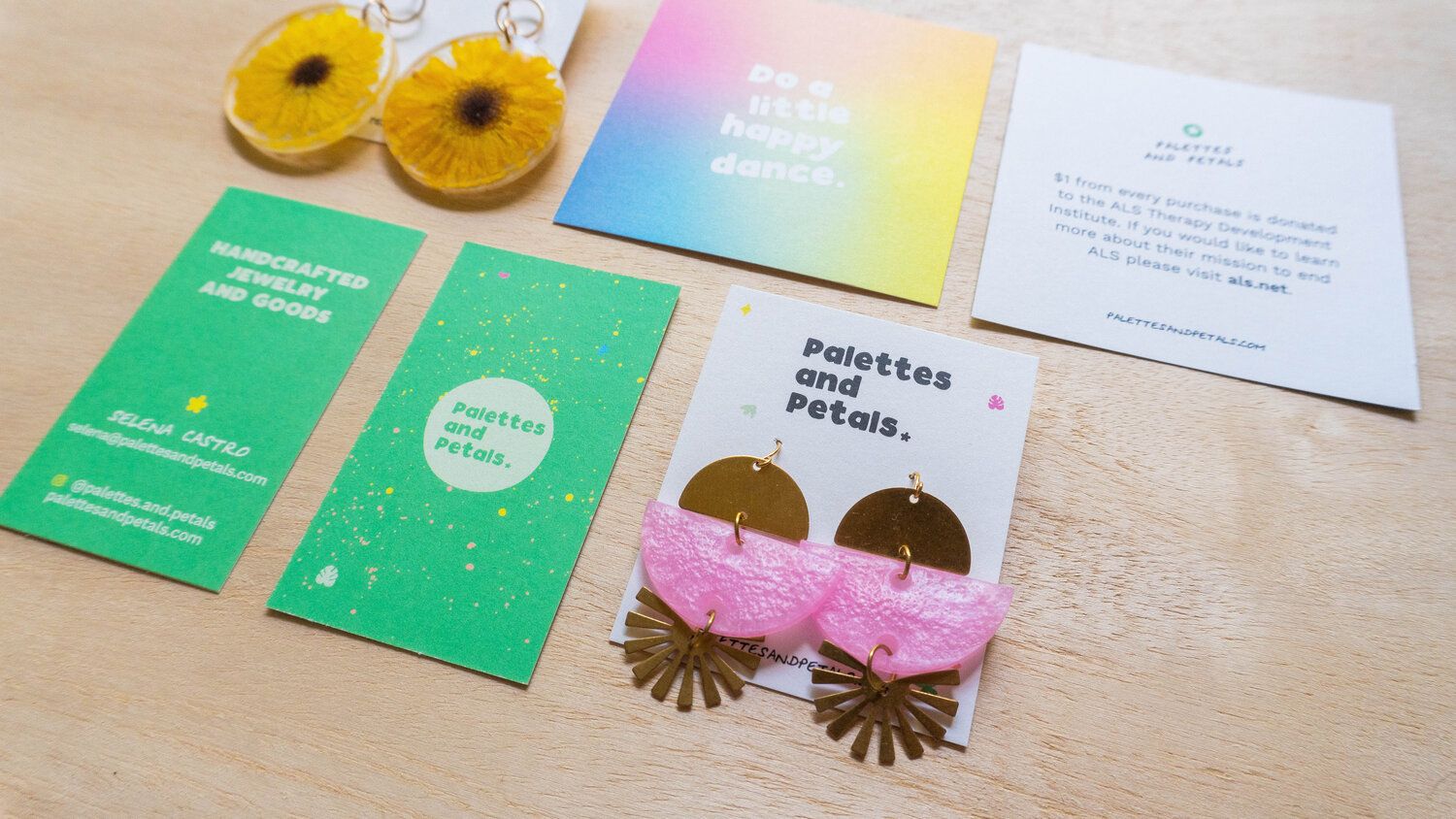 Before Selena started crafting her own products, she was always searching for B-Corp brands to shop from, and was really striving to support sustainable, eco-friendly companies wherever she could. So when it came time to start designing her own packaging, Selena expressed to Hannah her desire to have sustainable and eco-friendly resources, even if it meant adding a little extra spend.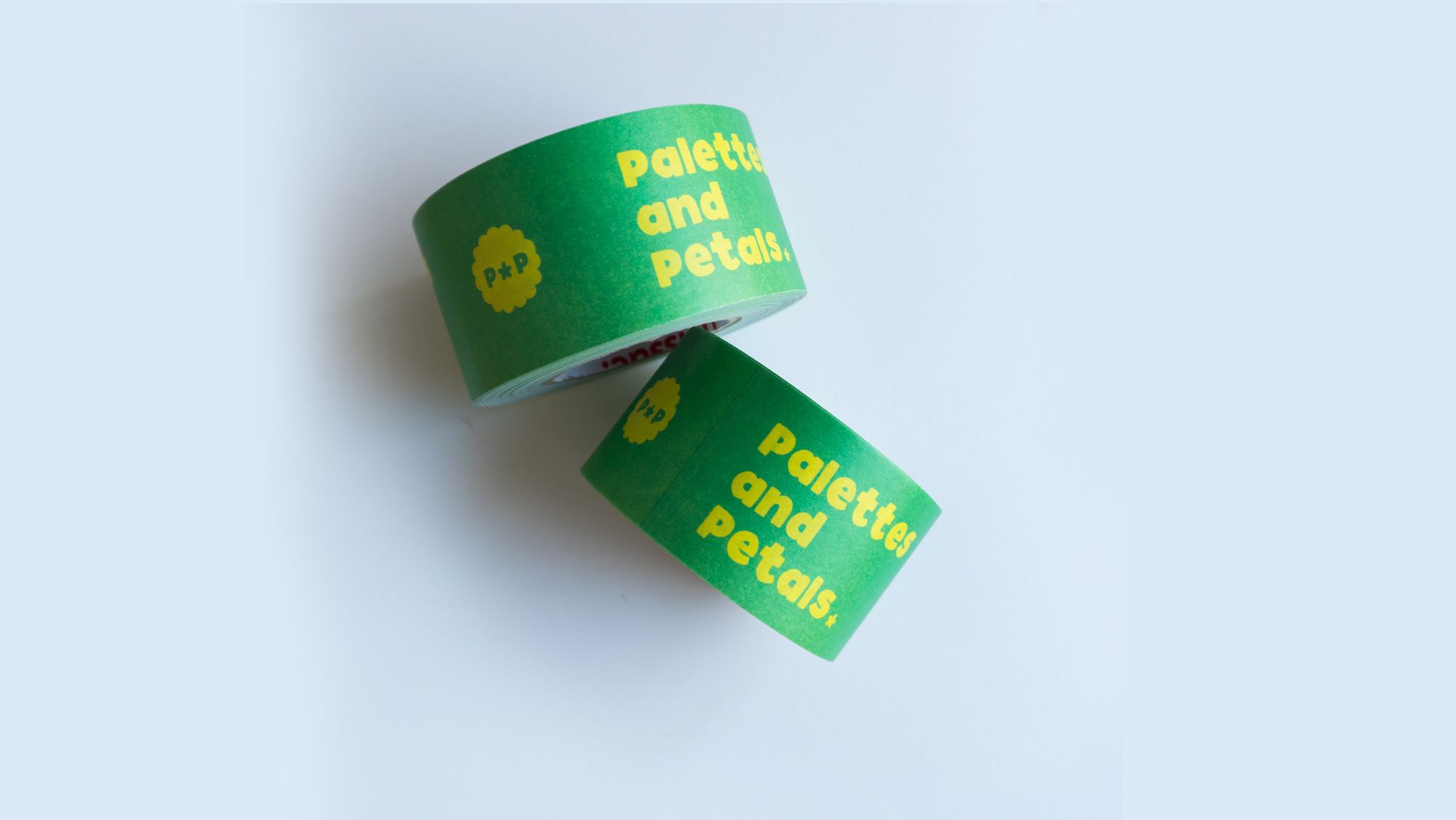 After doing some research, both found that noissue checked off everything in their criteria. Noissue's beautiful, design-friendly and affordable products were perfect for this creative duo!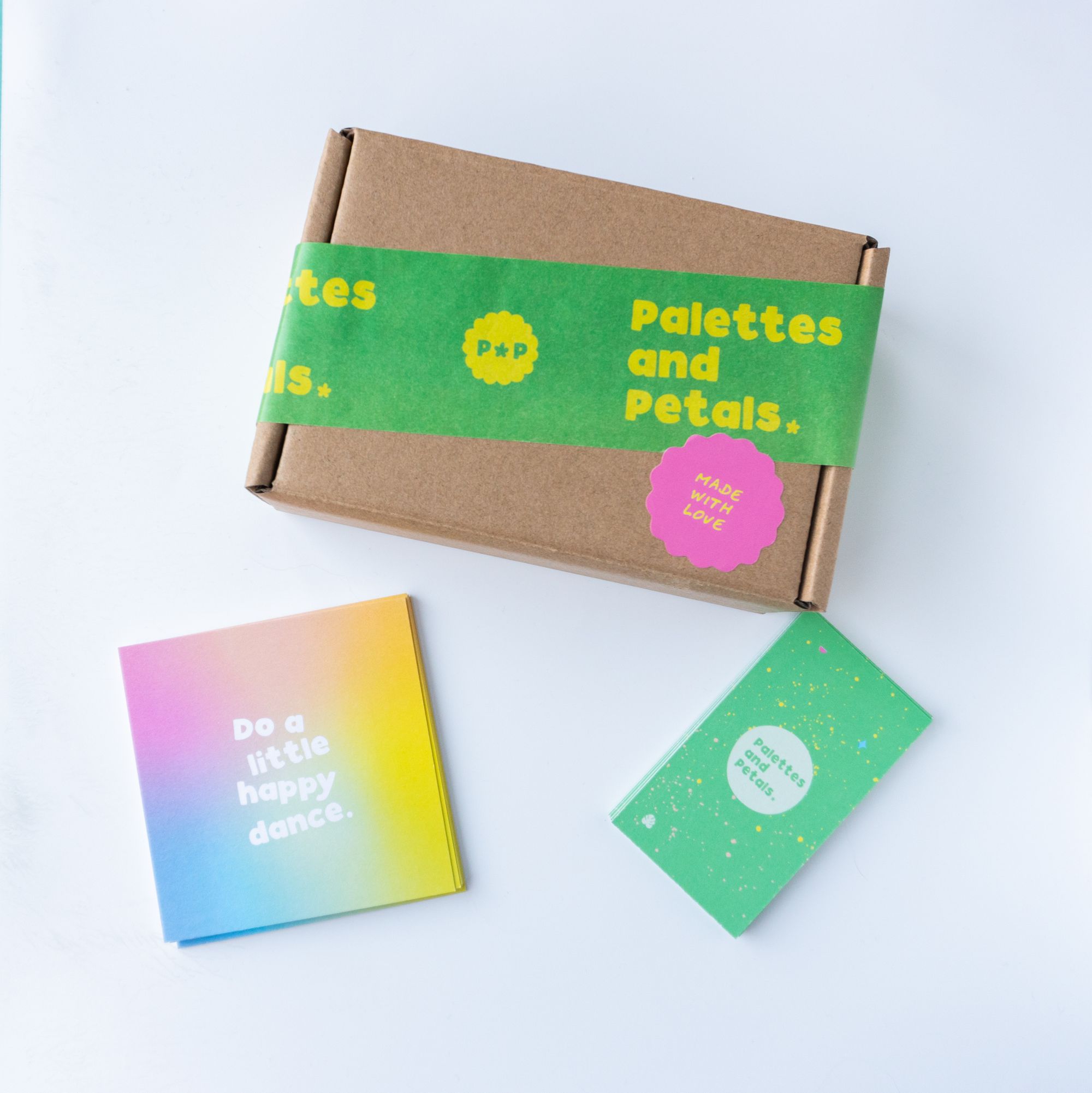 "I was SO happy when we found noissue for my branded packing tape, that I am now currently waiting on my first order of noissue tissue! I have also been eyeing noissue tote bags, and have begun talking to Hannah about designing one, where 25% of proceeds would be donated to ALS research." - Selena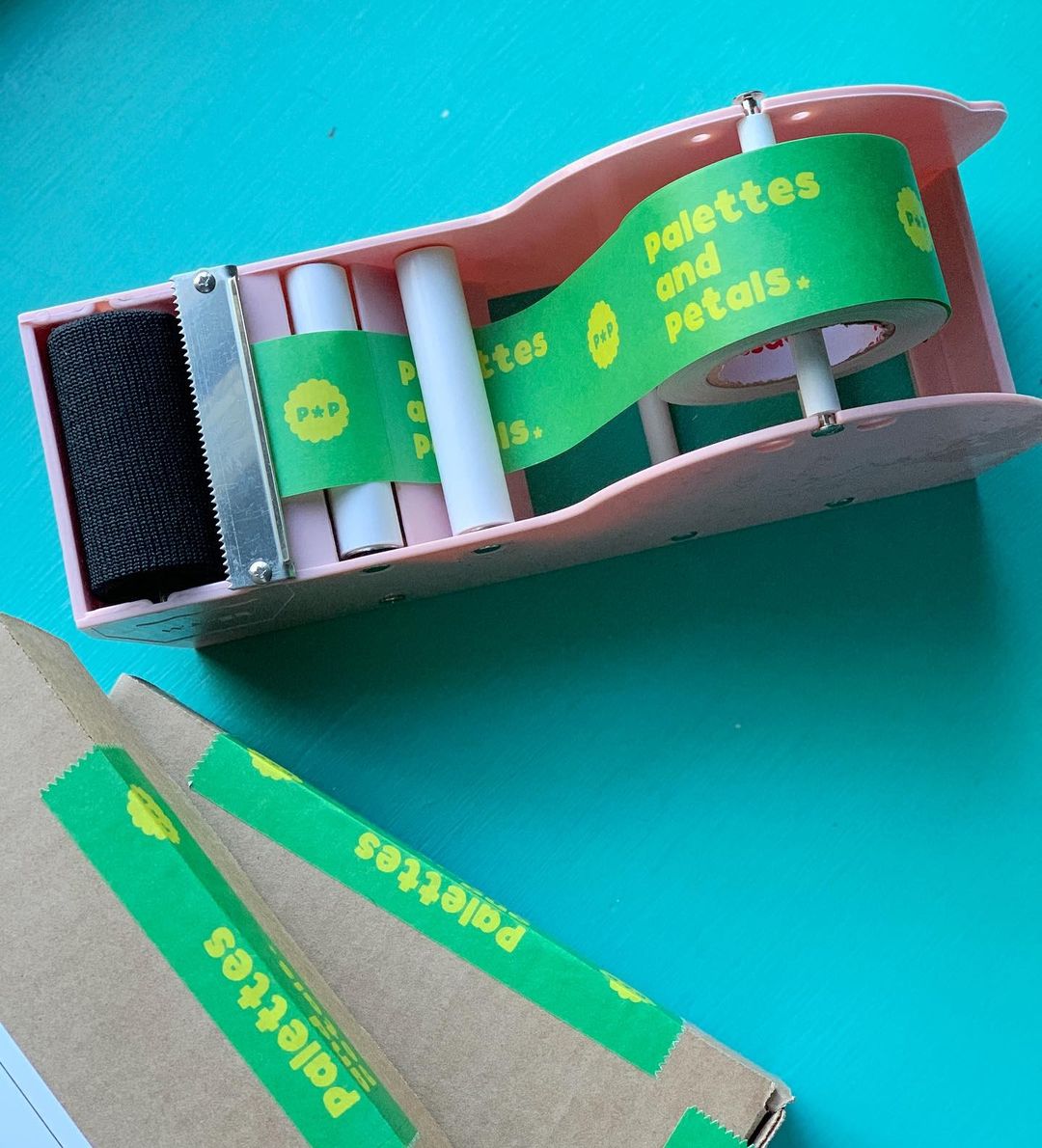 Wrapping up such a special and inspiring project together, both Selena and Hannah couldn't help but share a few sentiments on their collaboration:
Selena shares: "I think the fact that Hannah and I have always talked about collaborating artistically someday is what makes this project so special. I honestly could not imagine having had anyone else do the branding for something that has been so important to me."
Hannah exclaims: "Like previously mentioned, it was so special to get to work with a life-long friend. We used to dream of growing up and working on a creative project together and to see us both creating things we love and getting to do it together is amazing. We are both so encouraging of the other and are so eager to see each other succeed and I'm positive this won't be the last time we collaborate!"
---
Make sure to check out more of Hey Hannah! and Palettes and Petals here:
Hey Hannah!
Website: http://heyhannah.co/
Instagram: @heyhannah.co
Palettes and Petals
Website: https://palettesandpetals.com/
Instagram: @palettes.and.petals