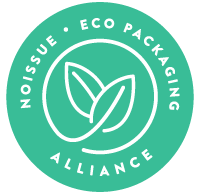 Coffee and jaffle make good sense! But add in a few fun specials in the mix, a retro-themed place, good people to chat with, and you get the perfect reason to get out and show up for the best coffee shop to hit the charming town of Beechworth! Say hello to your new favorite place—TINY!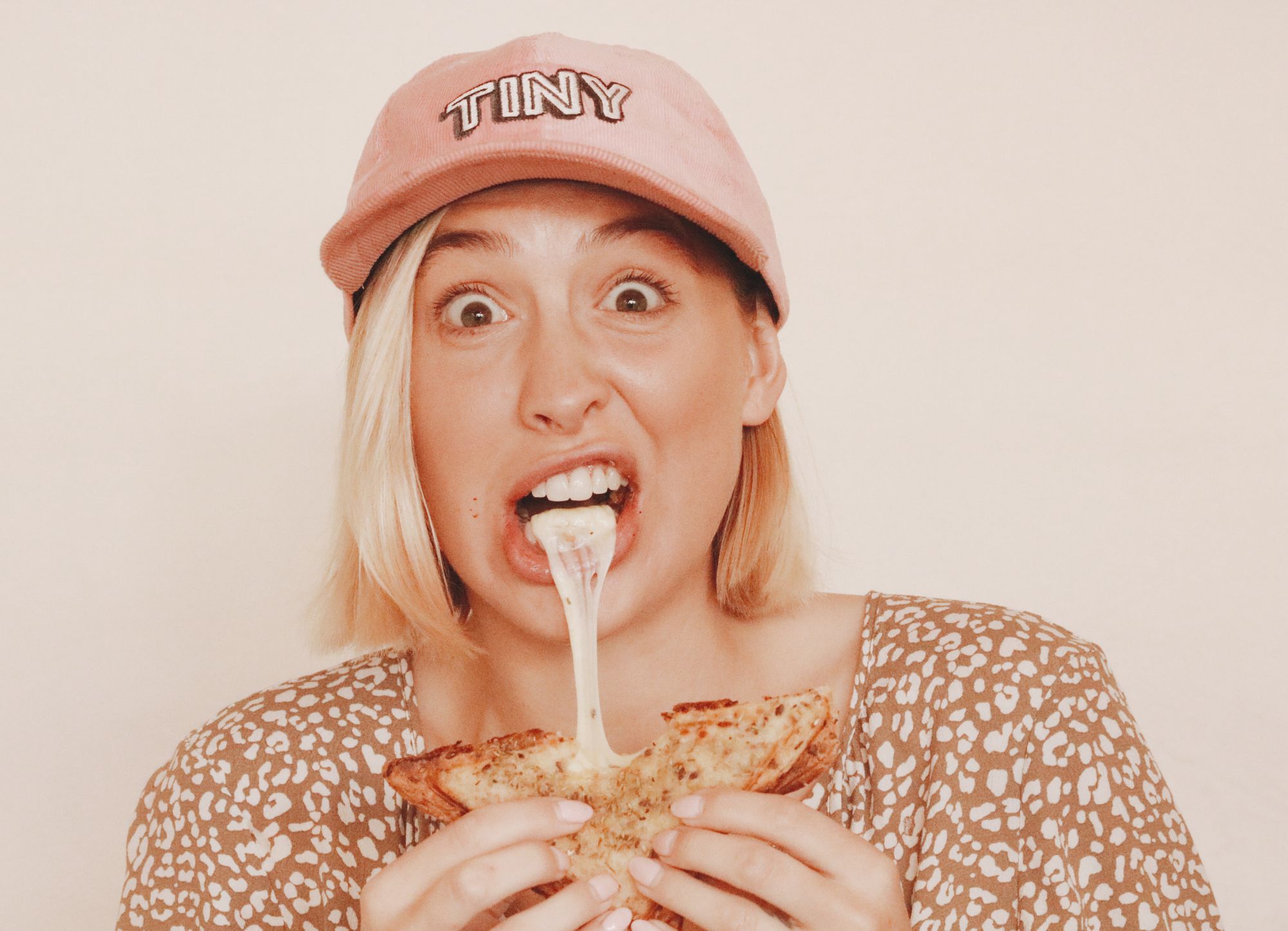 Established in 2019 by owners Liv and Jake, TINY used to be a renovated 60s caravan turned into a mobile coffee van. The owners had plans to park it as a seasonal pop-up in Beechworth, but Liv and Jake always had envisioned their small business to blossom into a "bricks and mortar" café.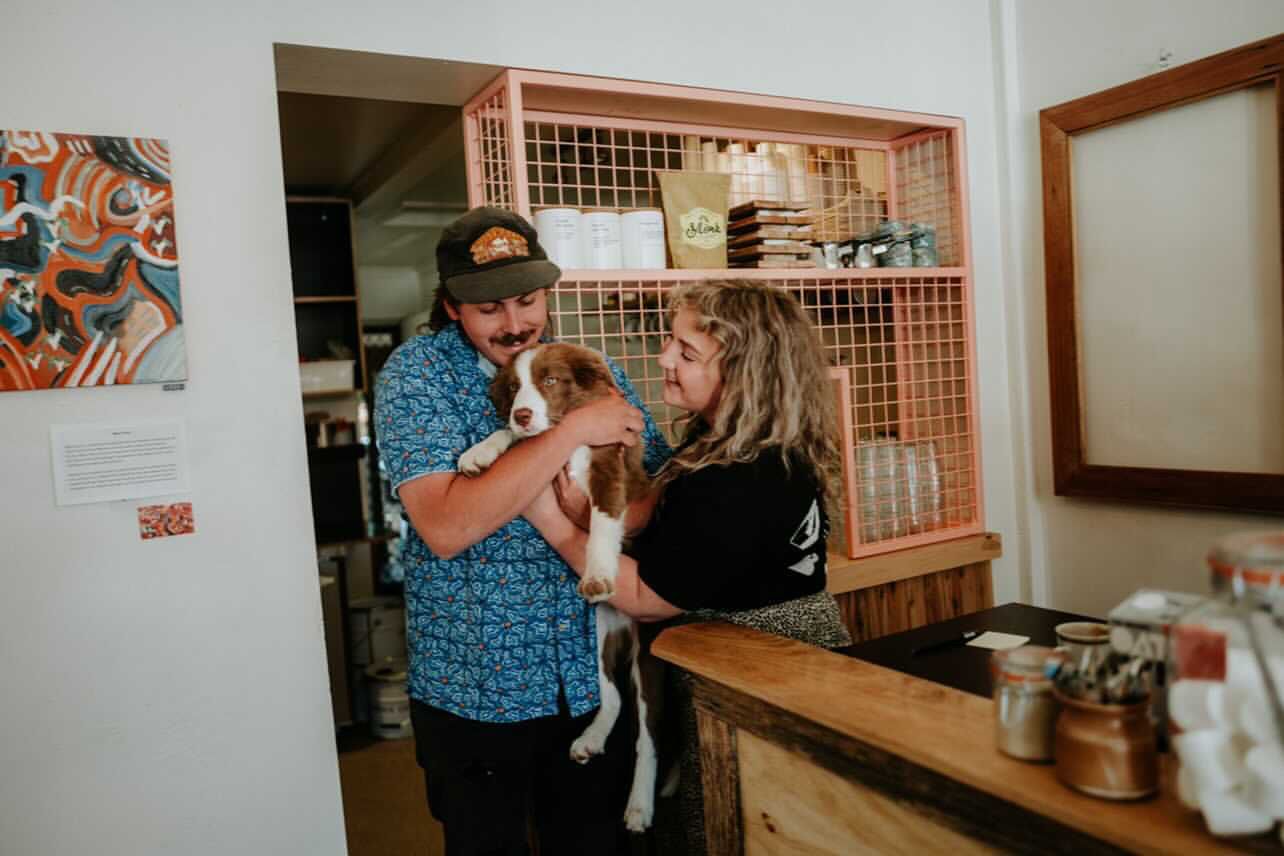 After a while of looking and scoping, they couldn't find a suitable space to execute their vision. But one day, during an intense dog walking and mulling over possibilities of what could be next for TINY, the couple spotted a for lease sign in Camp Street, took one look at each other, and swiftly walked around to the real estate to enquire. A week later, they got the keys, spent a whole month revamping the place, and finally opened and introduced TINY!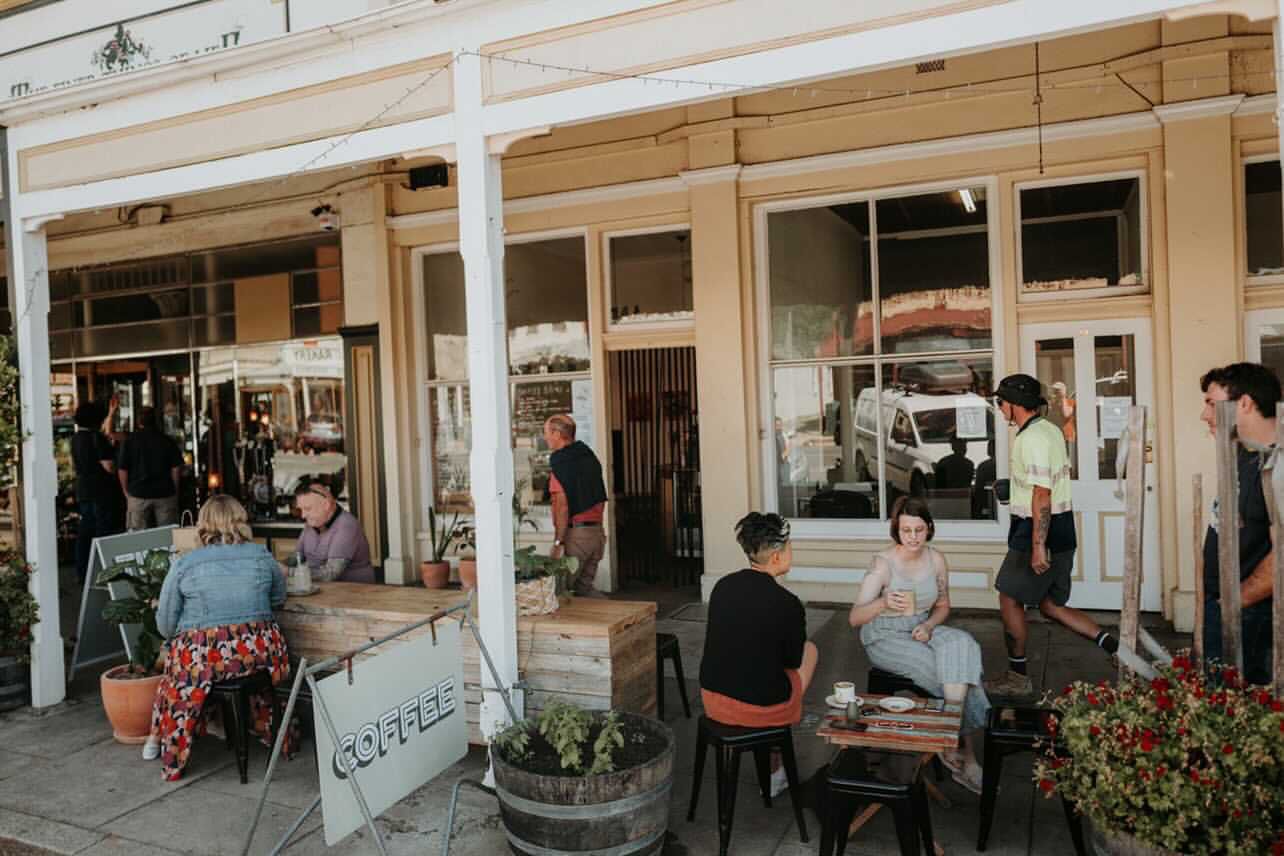 Fun fact: TINY also preps other delicious nom noms like gourmet loaded hotdogs and donut waffles. YUM!
Their secret to growing their business, and the advice they'd give to others looking to start a small business, is to know your brand back to front but also always stay flexible! Contingency plans have been the owners' saving grace as two weeks after their opening day, they went into the first lockdown and have been in and out ever since, constantly pivoting with the times.
"As soon as you start worrying about what everyone else is doing, you forget about what you're doing yourself."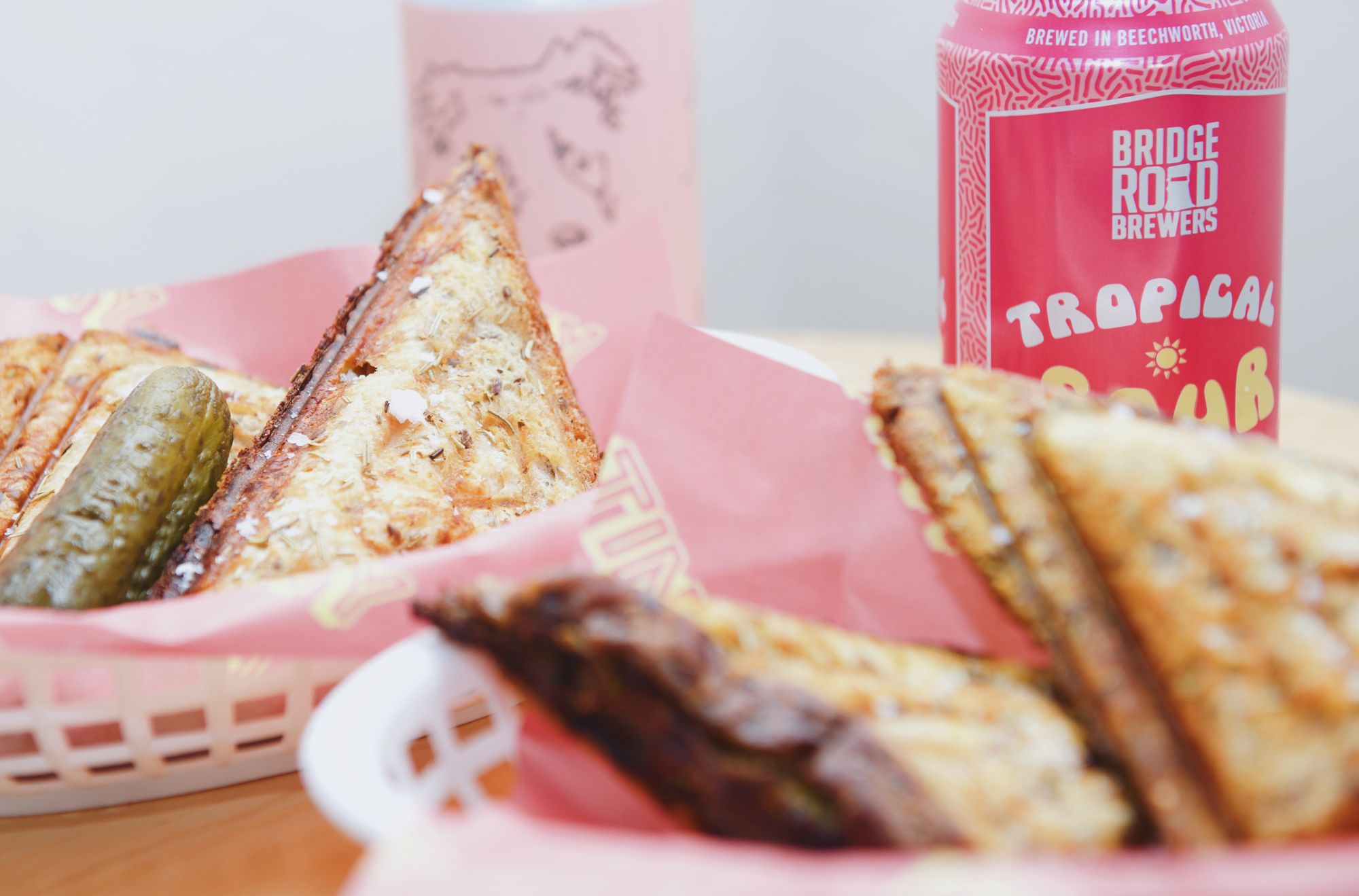 More than just jaffles and coffee, TINY, a lover of the earth, has proved to be a business that puts sustainability at its forefront. They make sure that their food and packaging products are ethically sourced and, if not compostable, are at least recyclable. It is of utmost importance even to TINY customers as the economy rapidly moves towards low-waste and minimal single-use.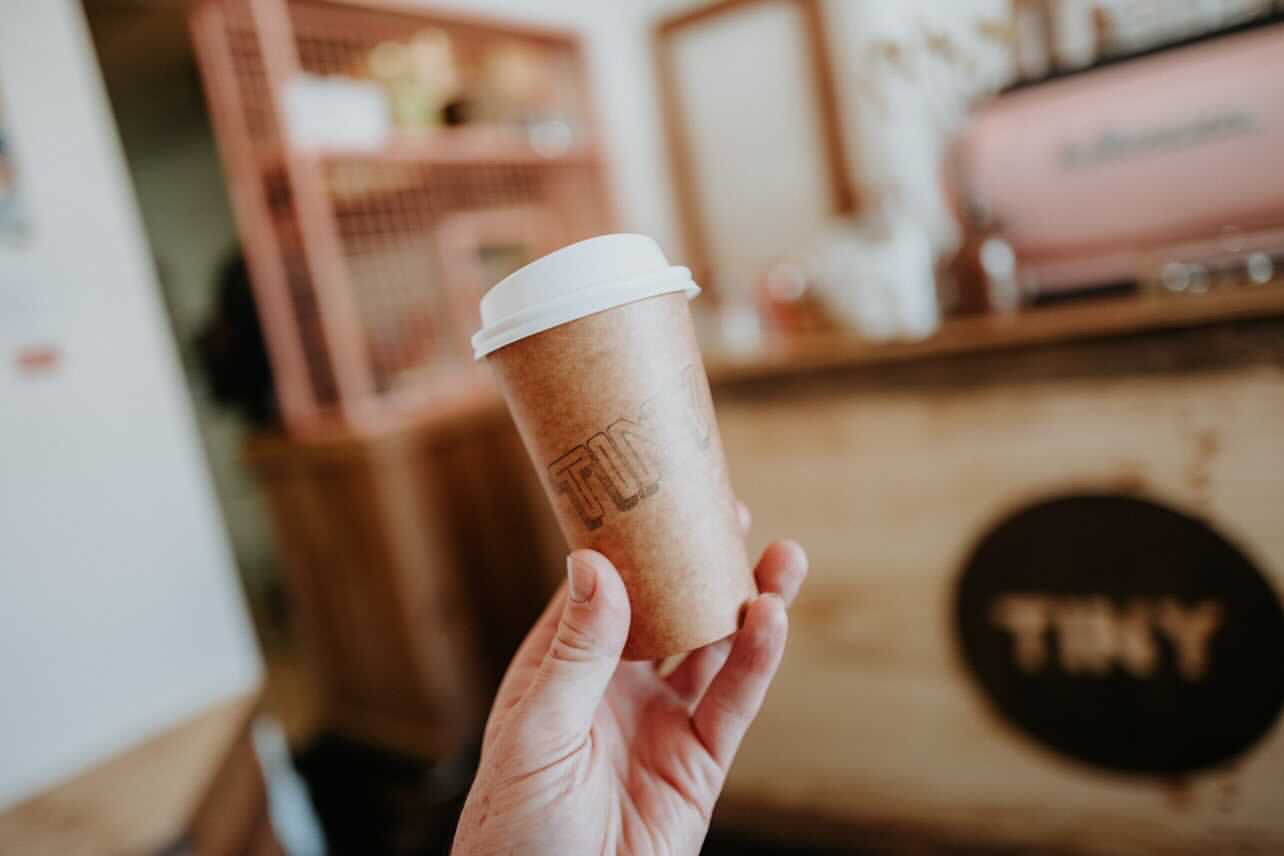 It makes perfect sense why they chose to use circular products from noissue! They used to hand stamp each coffee cup and jaffle box, but once they saw their logo on noissue Foodsafe paper, they simply could not go on without it! They also use noissue Coasters, perfect for getting their brand out there!
TINY made it a point to inject its brand colors into its packaging too. Mid last year, they had their beautiful coffee machine powder-coated pink, inspired by the Happy Happy Soy Boy carton. Their original brand colours were more earthen in greens and orange tones, but in the last little while, they've transitioned to more of a retro moment featuring mustard and pink tones, bringing fun and life into their space.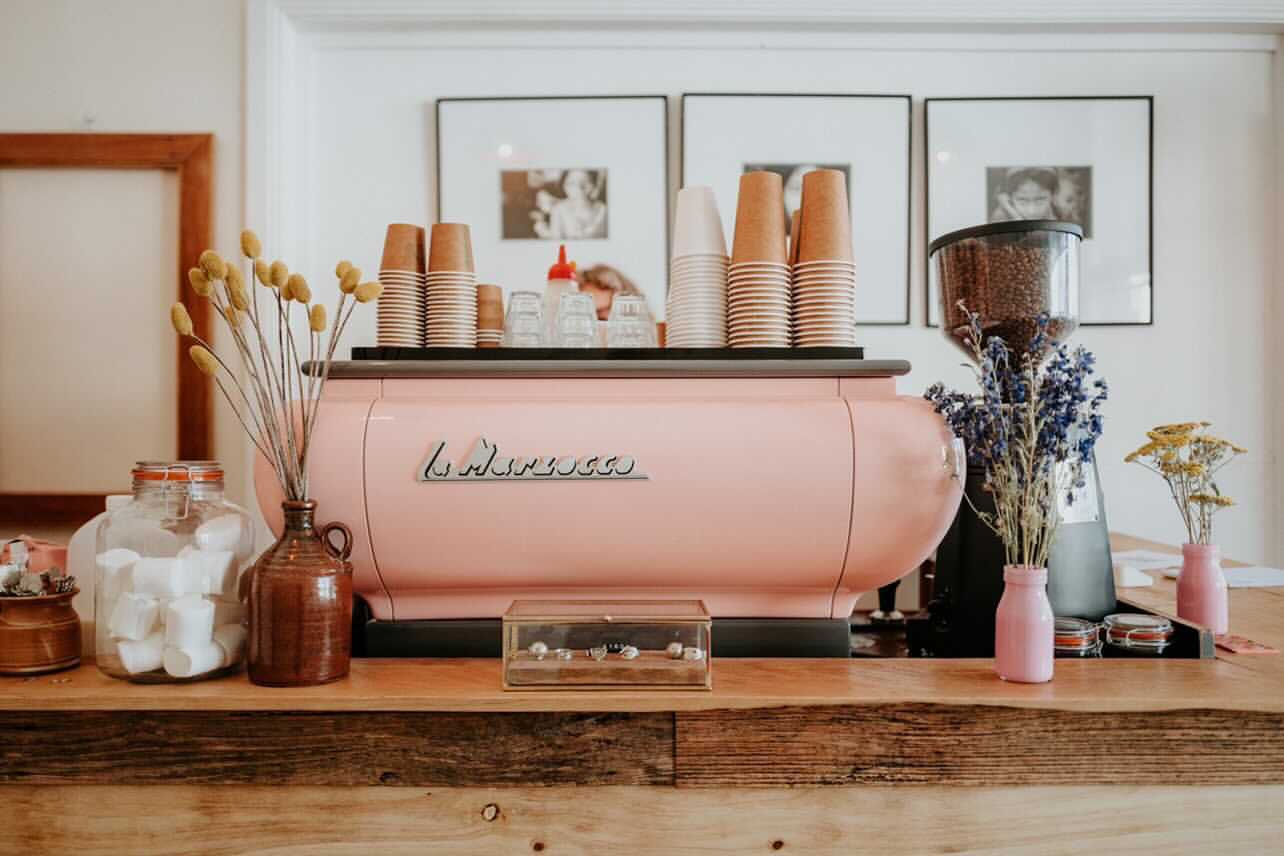 But aside from using circular packaging, they also bag up their spent coffee grounds and give those away for free to any members of their community who might like to use them in their gardens. This saves the team from sending kilos of coffee grounds to landfills. Their ordering has been streamlined to nearly no waste of food products. TINY definitely has a big heart for the environment!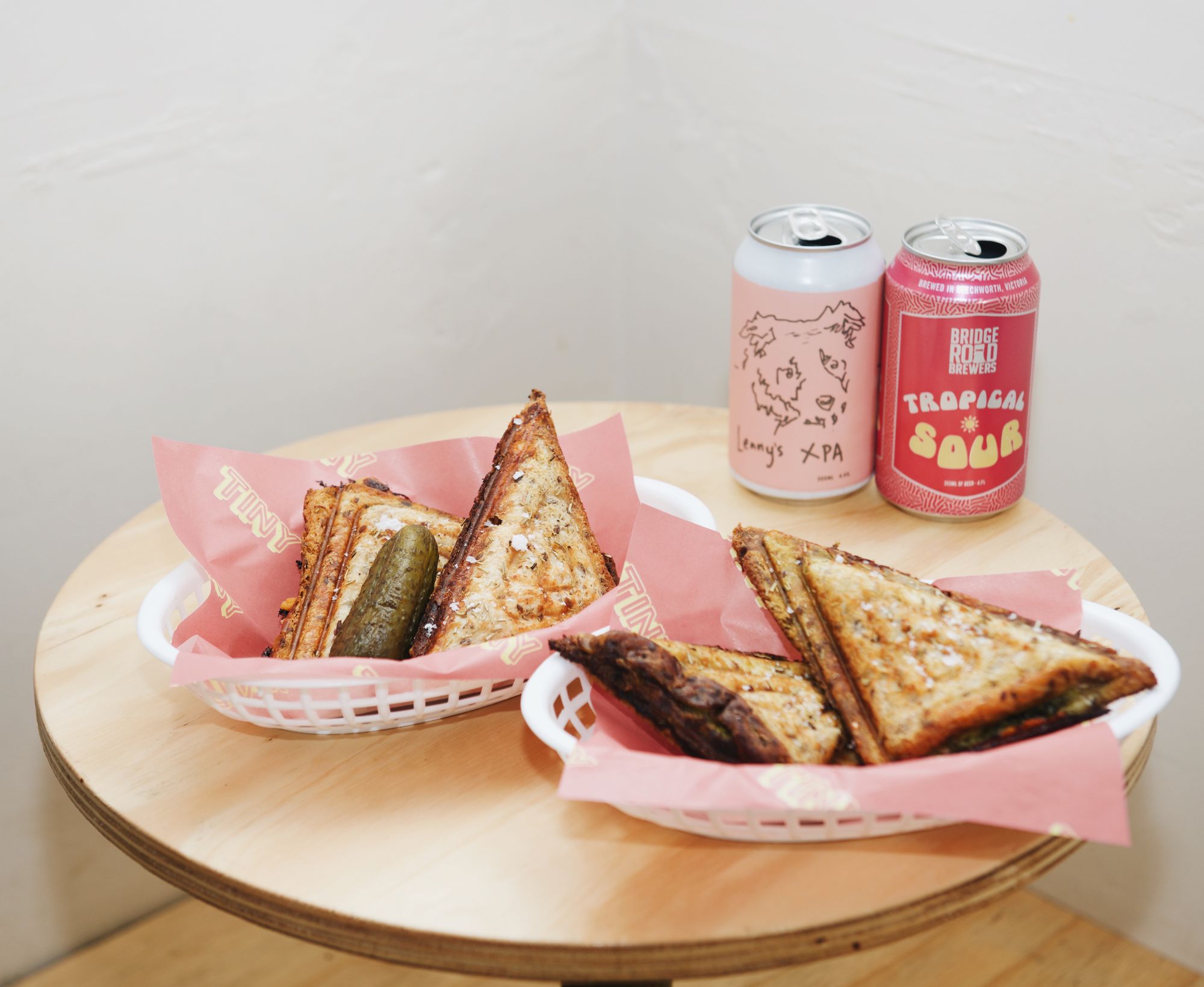 Visiting soon? Great! The owners recommend trying the Mr Beefly Jaffle if you're a meat eater. That's just pulled beef, pickled jalapeños, ooozey gooey cheesey goodness, and Jake's homemade TINY sauce. No biggie! And if you're a vego, Broc Your Socks Off, made with pesto broccoli, cheddar and kewpie, with their special blend sprinkled over top, would most probably make you fall in love! Nothing can beat that.
---
Find more of TINY here:‌‌‌‌‌‌
‌‌‌‌‌‌‌‌‌‌
Website: tinyofbeechworth.com‌
‌Instagram: @tiny.beechworth
If you enjoyed this read, we bet you'll like this feature too: ‌
Julie Sofie Art: Warm Comforting Hugs in the Form of Illustrations
‌‌
‌Want to share your story? We'd love to hear it! Join the Eco-Alliance here and share your deets with us here to get a chance to be featured on The Wrap!
Questions? Email us at ecoalliance@noissue.co