There's no doubt that the Covid-19 pandemic has shaken up the business landscape as we know it. Each one of us has had to adapt to the constantly changing landscape and the challenges this pandemic has thrown at us. But every cloud has a silver lining, and this pandemic has allowed many of us the time to take a step back from the hustle and bustle of running a business and evaluate how we can take steps to become a more resilient business.
Why choosing sustainability makes you a more resilient business

Sustainability, in a nutshell, means 'the capacity to endure' – or long-term resilience. The UN's World Commission on Environment and Development describes sustainability as three overlapping pillars: people (social sustainability), profit (economic sustainability) and the planet (environmental sustainability).

This has been a scary time for many, especially on the economic front. But as we emerge from this crisis, it's important to make sure your business is operating as efficiently as possible across all three categories so you can come out of this stronger and put your best foot forward for the future.
Becoming more sustainable as a business is also a smart response to people's changing shopping behavior. Market research company Nielsen says one consequence of COVID-19 now we're past the panic-buying stage is that people are spending more purposefully.

Showing the good your company does for the planet can help you stand out to shoppers who are being more intentional with their spend. Seeing as previous research suggests two thirds of people consider sustainability when making a purchase and are willing to pay more for sustainable products, this number is only set to increase in a post-pandemic world.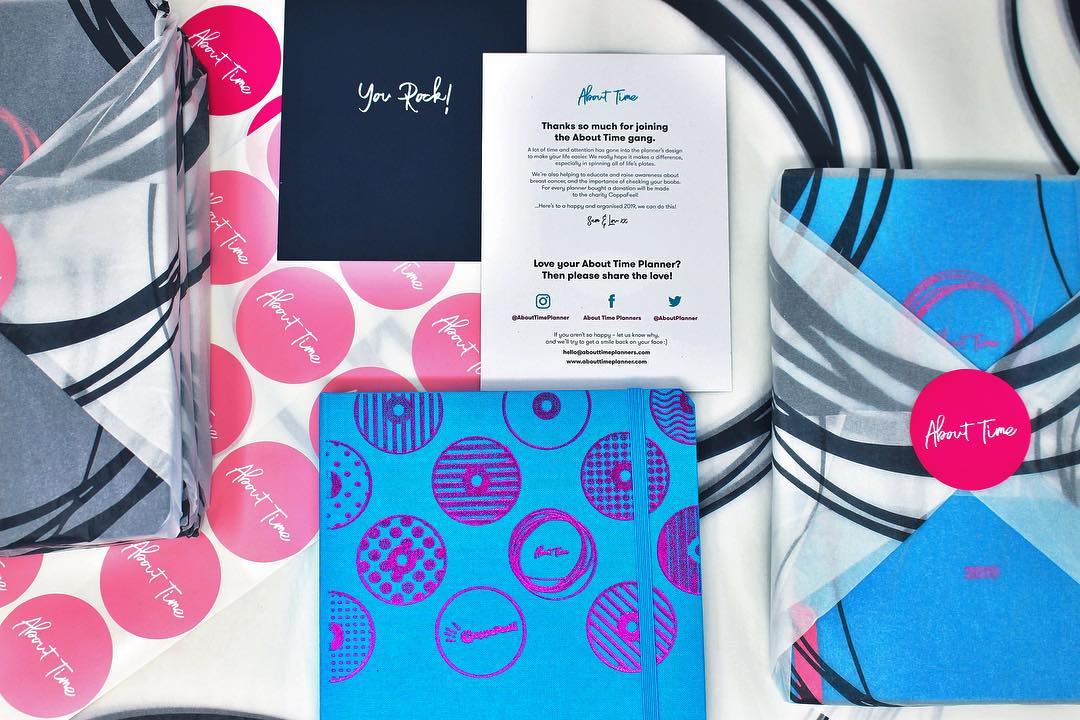 Below, we've pulled together some changes you can easily implement to take steps towards becoming a more sustainable business.
Tip #1: Start small - your packaging

Due to many cities around the world being issued stay at home orders, people are now browsing online more often than visiting bricks-and-mortar stores. More attention being directed online means now is a good time to review how sustainable your own eCommerce shopping experience is when it comes to your packaging.
Packaging is the first in-person, tactile experience an online customer has with your product, so it's important it makes a good first impression and reassures them that in supporting your business, they've made a positive impact on the world. Think about how many layers of packaging go into each shipment and where those layers end up. If the layers can be recycled, reused or compostable, that's a great step towards eliminating unnecessary waste.
You can always start by swapping out just one layer of packaging for a greener alternative and use the rest of your existing stock, building up to a gradual switch. Championing your use of eco-friendly packaging means the customer will feel good about their spend, versus products that arrive wrapped in excess amounts of non-recyclable plastic. If you're thinking of making a switch to sustainable packaging, we'd recommend checking out our packaging range here.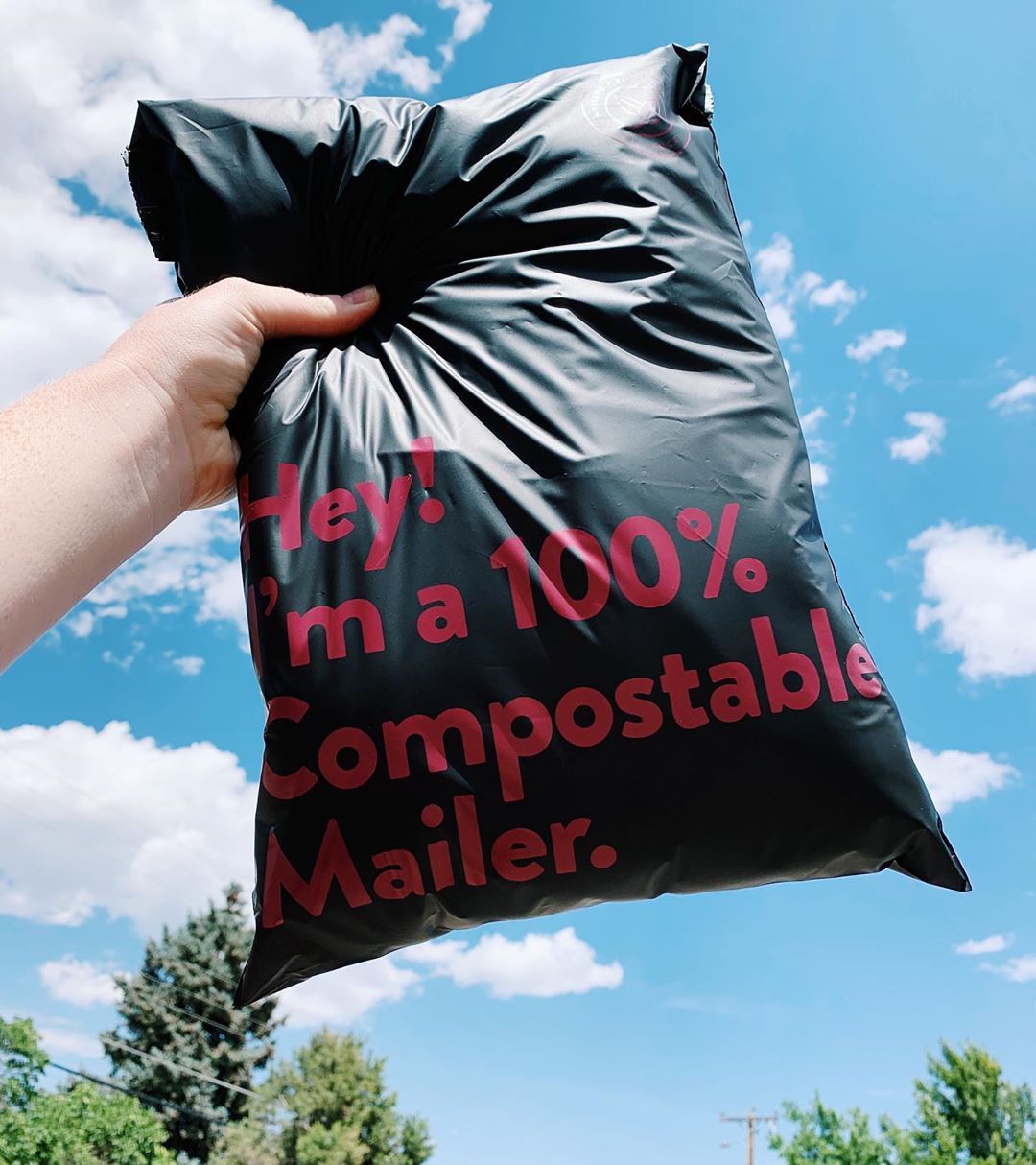 Tip #2: Let your customers participate in an eco-friendly initiative

It can be as simple as letting customers choose plastic-free packaging at the checkout, or it could be donating a portion of each sale to an environmental charity, or enabling an opt-in tick box at the checkout that lets customers contribute to a sustainable cause. rePurpose Global's Everyday Plastic Neutral Program has an opt-in box you can add to your website that gives customers the option to offset the plastic content in their orders for less than $1.
Another option is to become part of our Eco Packaging Alliance. For every order made of noissue's eco-friendly packaging, we plant trees in areas in need across the world. In partnering with us, you can promote this good deed via a badge for your website. More than 10,000 trees have been planted so far. Find out how to become an Eco Packaging Alliance member here. You can also share why you've chosen sustainable packaging with your customers.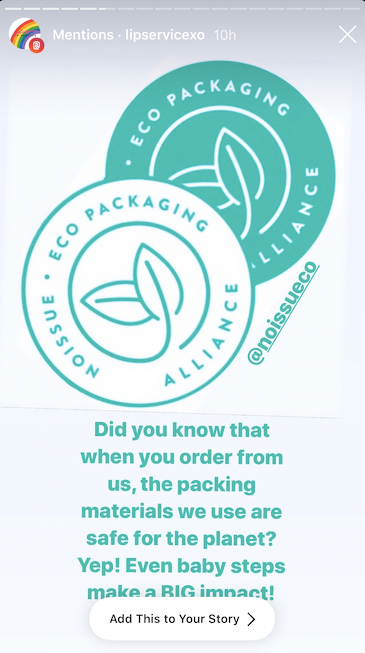 Tip #3: Embrace more flexible working styles when 'normal' returns

While health risks are high, many businesses have switched to being remotely run so their employees can shelter at home – and the effect on the environment hasn't gone unnoticed.
A study by the Centre for Research on Energy and Clean Air found that in April, there may have been as many as 11,000 fewer deaths from the effects of pollution in Europe when compared to the same time last year.
If your team has switched to working from home over the past few months, consider if you can incorporate some of this behaviour back into your regular routine when things return to normal.
This could be offering employees the option to opt out of their commute a couple of days a week to work from home, or meetings with clients being conducted over Zoom instead of traveling to and from each other's offices. Just make sure that team communications are kept on track with adopting an online tool to stay in touch, such as Slack, Zoom, or G Suite.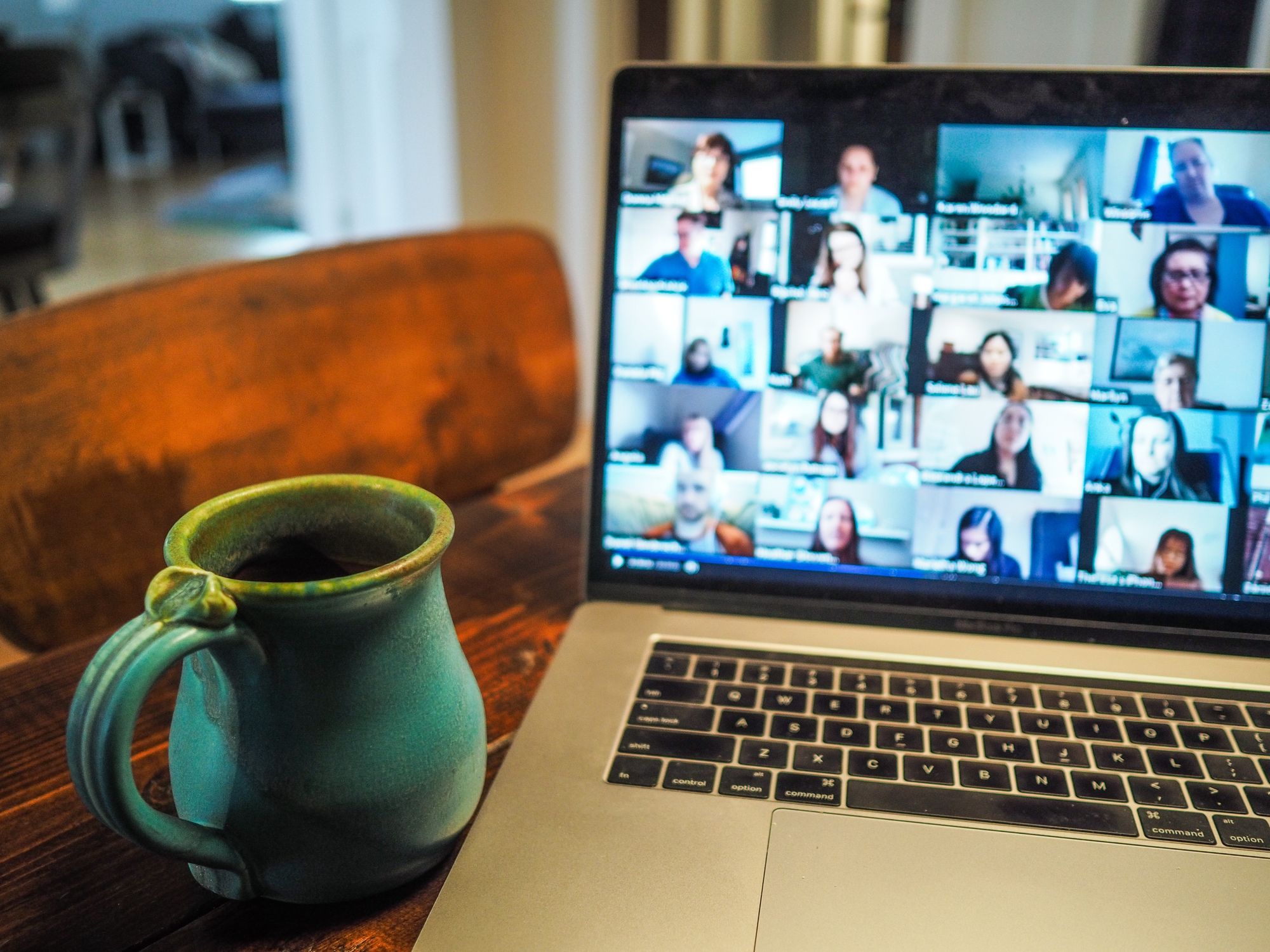 Tip #4: Become a student and boost your sustainability knowledge online

If you're a newcomer to all things sustainability, this time of slowdown could be used to get educated on the way business impacts on the climate and to work out a strategy for your company. There are a number of resources available online for different aspects of sustainability, from the circular economy to calculating your carbon footprint. Here are some you can get involved with below.
Tip #5: Make a conscious effort to work with other businesses who share sustainable values

There's nothing like a time of crisis to bring people together, and also rings true in the business community. By partnering with other like-minded local or international businesses who also are striving for change, you can gain insights into what other companies are doing around sustainability, join forces to lobby industry bodies or local governments, and see where resources might be being wasted and if you can support one another.

This works for suppliers, too – if you can see room for improvement in their processes and how they could become more environmentally friendly, is there a way for you could work together on it to create change? Now more than ever, we need each other.
We hope you're staying safe out there and are feeling optimistic, despite the challenges ahead. If you have the option to, don't just think about business survival – take this chance to also imagine a new, more sustainable future. Every little bit counts!