"Teamwork makes the dream work" is a saying that lives true to our featured brand today, Underway Studio. This Brixton-based brand has a unique way of finishing an artwork. Instead of one, they have four talented artists to create one unique piece. Their works are a combination of different art media put together in print.
Meet the inventive team behind the brand as they share how four individuals collaborate to create stunning pieces that are inspired by architecture and the environment that surround them.
"We are Underway Studio, an illustration and printmaking collective of four artists based in Brixton, South London. We work collaboratively on design projects using silk-screen print as a primary medium. Our process is fairly unique in which we pass designs between ourselves until they are finalized and ready to print; This results in the final pieces having an impression from each artist. Our prints are heavily inspired by architecture and the built environments around us, whilst our physical print process means our visual language is playful and distinctive, incorporating photography, collage, drawing, and embracing any happy accidents along the way!"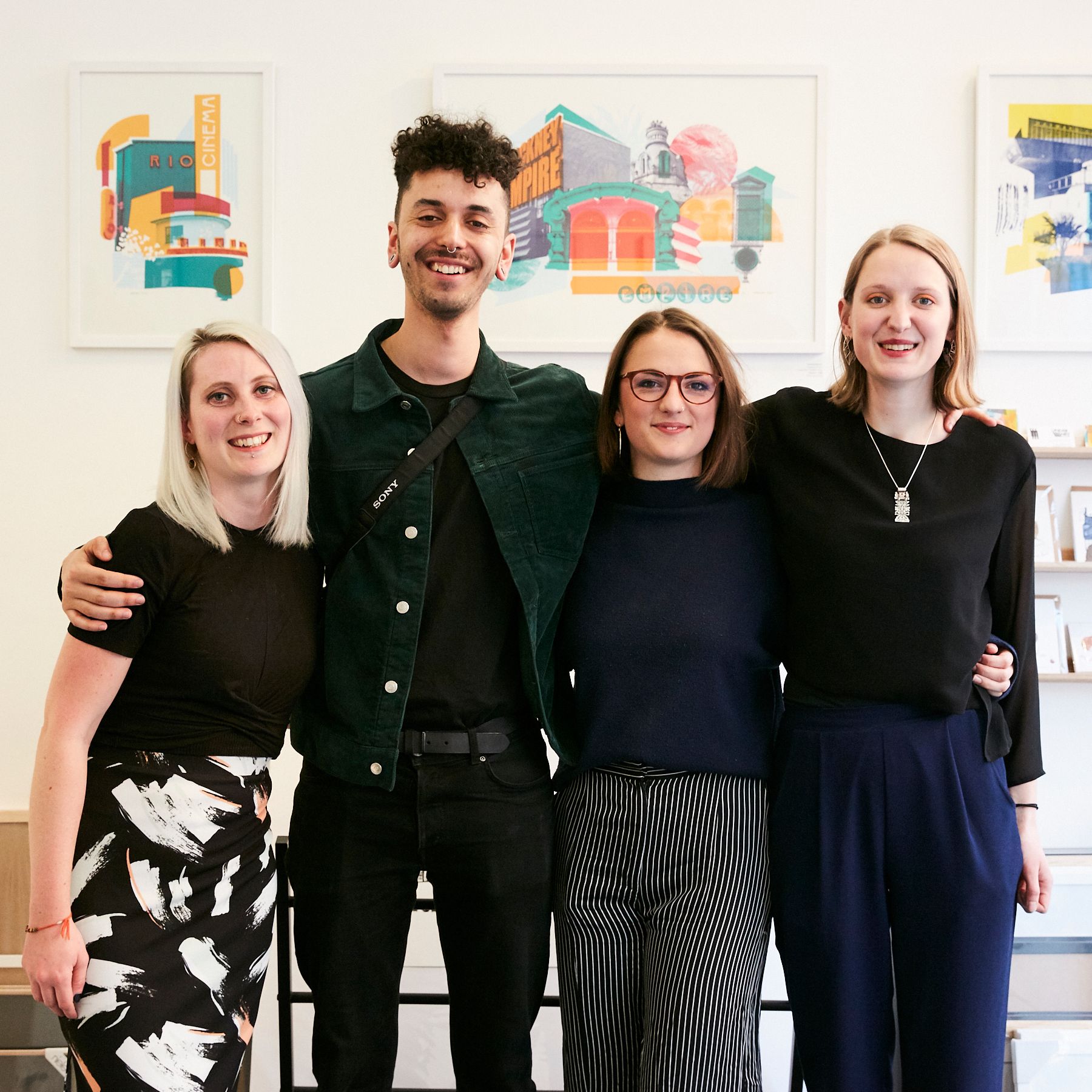 The studio was supposed to be just a shared print space for students who attended the university. After three years, they decided to collaborate and had their first exhibition together.
"Underway Studio started in 2015, but for several years we were just operating as a shared print space. Our current members: Caitlin, Melissa, Aidy, and Anna, all studied in the same Illustration and Visual Communication course at university. The studio initially started as space where we could continue to screen print and feedback on each other's work.
It wasn't until 2018 that we started collaborating more and held our first solo exhibition, 'Printed Spaces,' where we produced our primary screenprint portfolio. This exhibition was hugely successful, and so from there, we have continued to produce new prints, exhibit together, and collaborate on numerous design-focused commissions."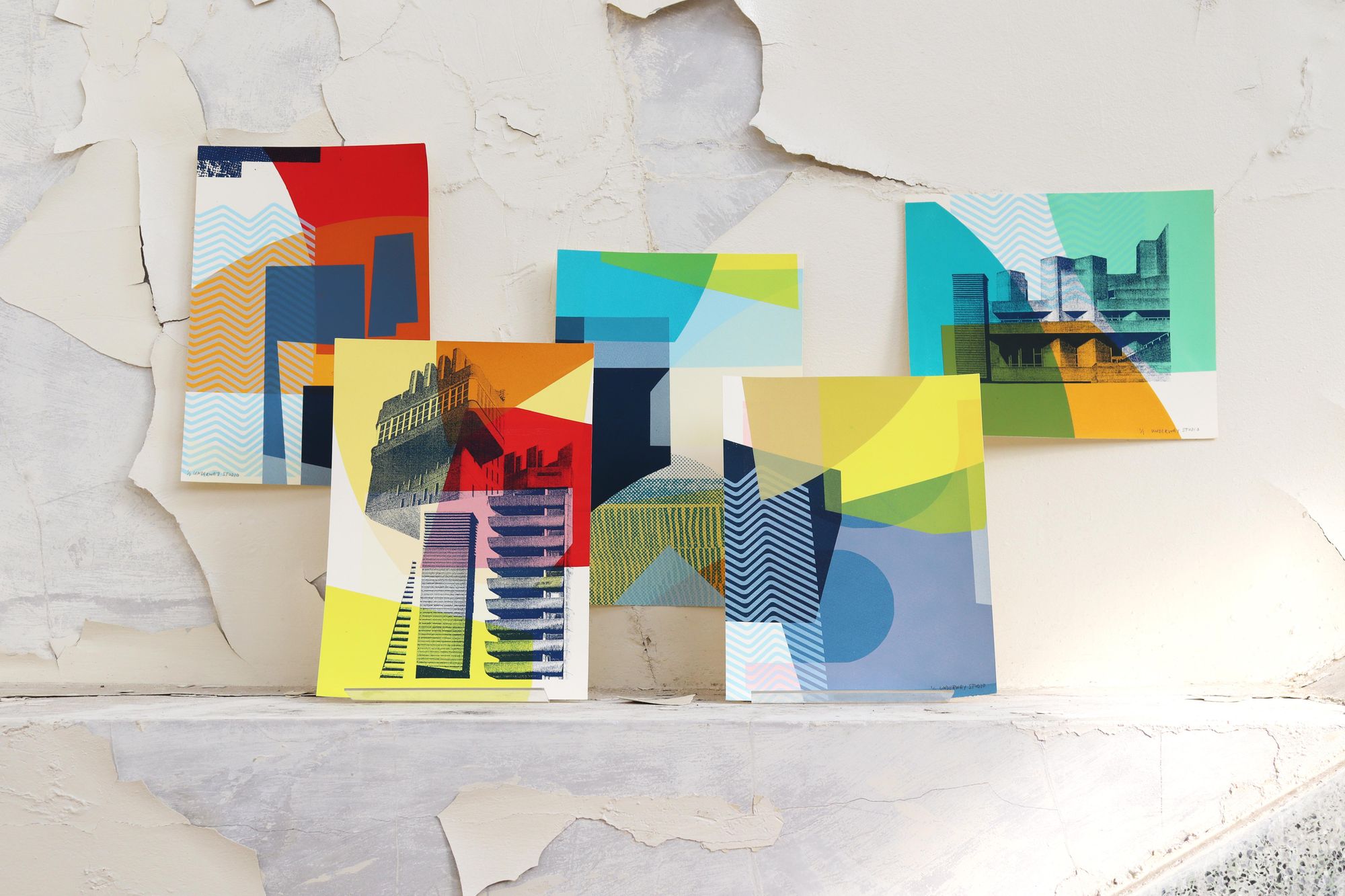 The four of them work together to produce art that are much influenced by architecture, form, texture, and colour.
"We want our prints to show a different impression of the architecture and environments that surround us. We are lucky to live in such an exciting and diverse city, and we hope to show a different side to this through our abstract and colorful screen prints. Our collaborative approach and analogue print process are at the heart of what we do, and so we hope to use our artworks to showcase screen print as a medium."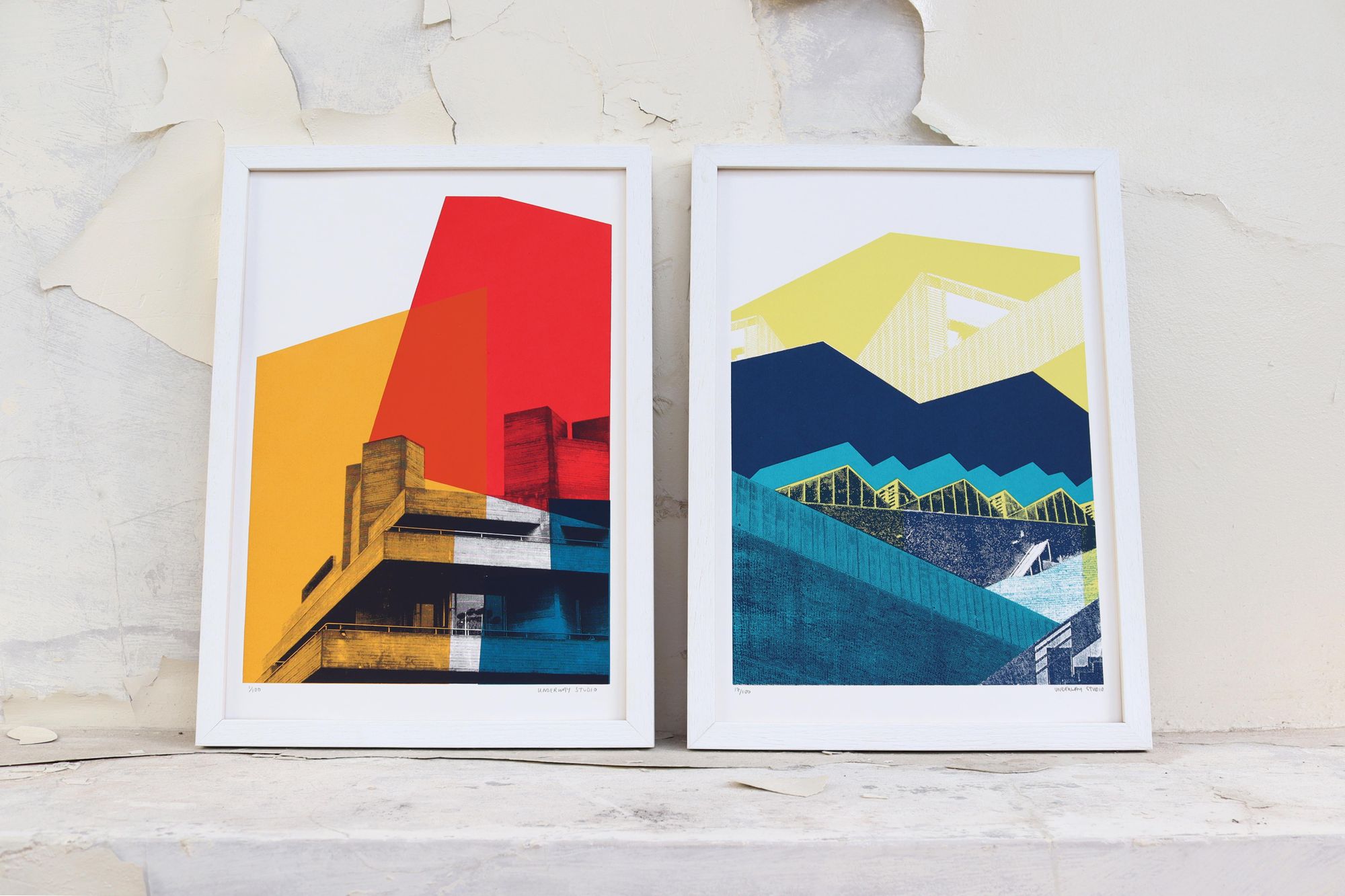 As artists, starting up the business was a bit rocky. Having each other made them stronger. Learning is easier when you have encouraging people around you.
"Running a business is hard, especially a creative one! There are constant doubts and fears about whether you are doing the right thing, charging enough for your work, showing your portfolio to the right people for example, and not forgetting Imposter Syndrome. Business sense traditionally does not come naturally to artists, but we're learning to be savvier. We are lucky that there are four of us in our collective, and so we keep each other motivated and pushing along; It's helped to allocate more business-focused roles to each of us on top of our creative leads within the collective."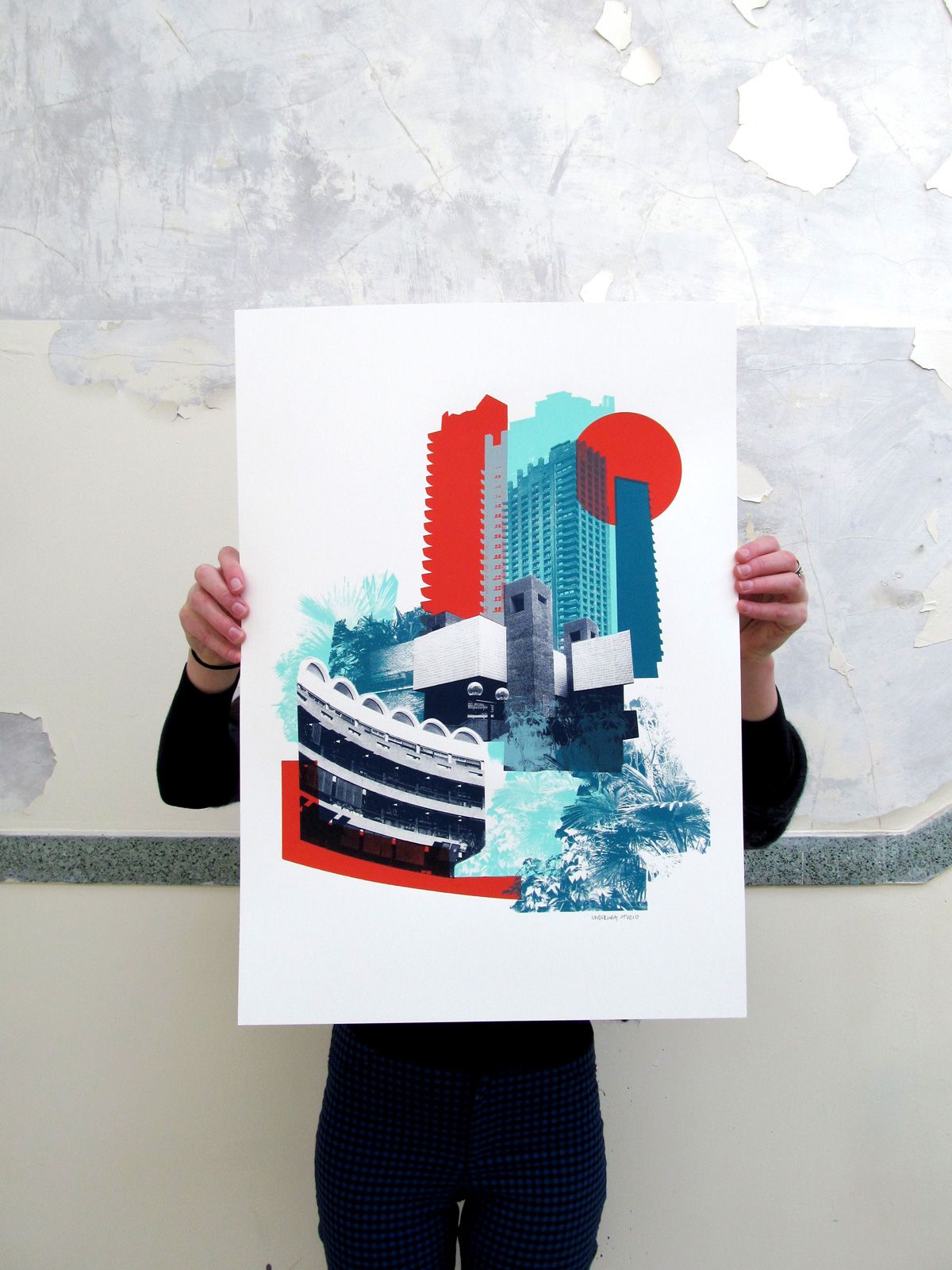 Being young in the industry, they believe that there's still so much for them to learn. They find that seeking advice from their peers helps a lot, but it didn't stop there. They also attend short business courses to widen their knowledge.
"We are lucky to have each other, but it really helps to talk to fellow creatives who may be in a similar position. There are also lots of organizations that can offer advice and support when setting up a business, so it can definitely help to talk to them. We recently did a short business course with the Prince's Trust, and we are now paired with a business mentor who helps keep us in check."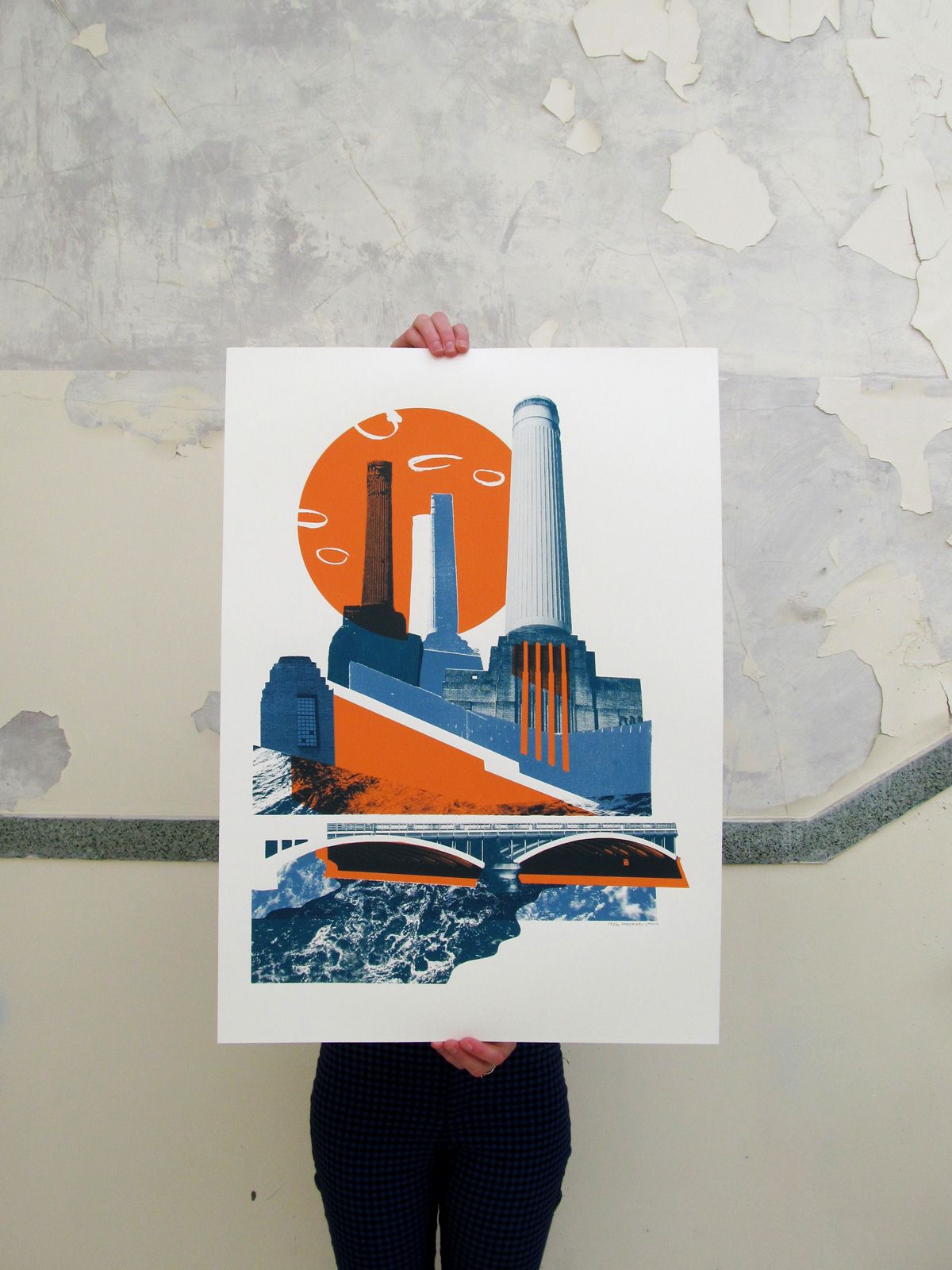 Whenever they're feeling uninspired as a team, they find encouragement through their customers. The pandemic put a halt on art fairs and exhibitions – events where they get a chance to meet people in their industry. Because of that, they created a network where they can see the works of their fellow creatives to keep them inspired.
"The interest in our work and positive feedback from customers, clients, and followers is mainly what keeps us going. It was so inspirational seeing how well received our initial portfolio was, and people don't seem to have gotten sick of us yet, so we are still here creating together. In any normal, virus-free year, our calendar would be full of art and print fairs where we get to showcase our work and meet lots of people. It's during these events that we can talk to our customers and often get new ideas for buildings or locations to make prints about. We've also built up a creative network of fellow printmakers who often exhibit at the same events like us, and seeing them continuing with their passion also inspires us to keep moving forward."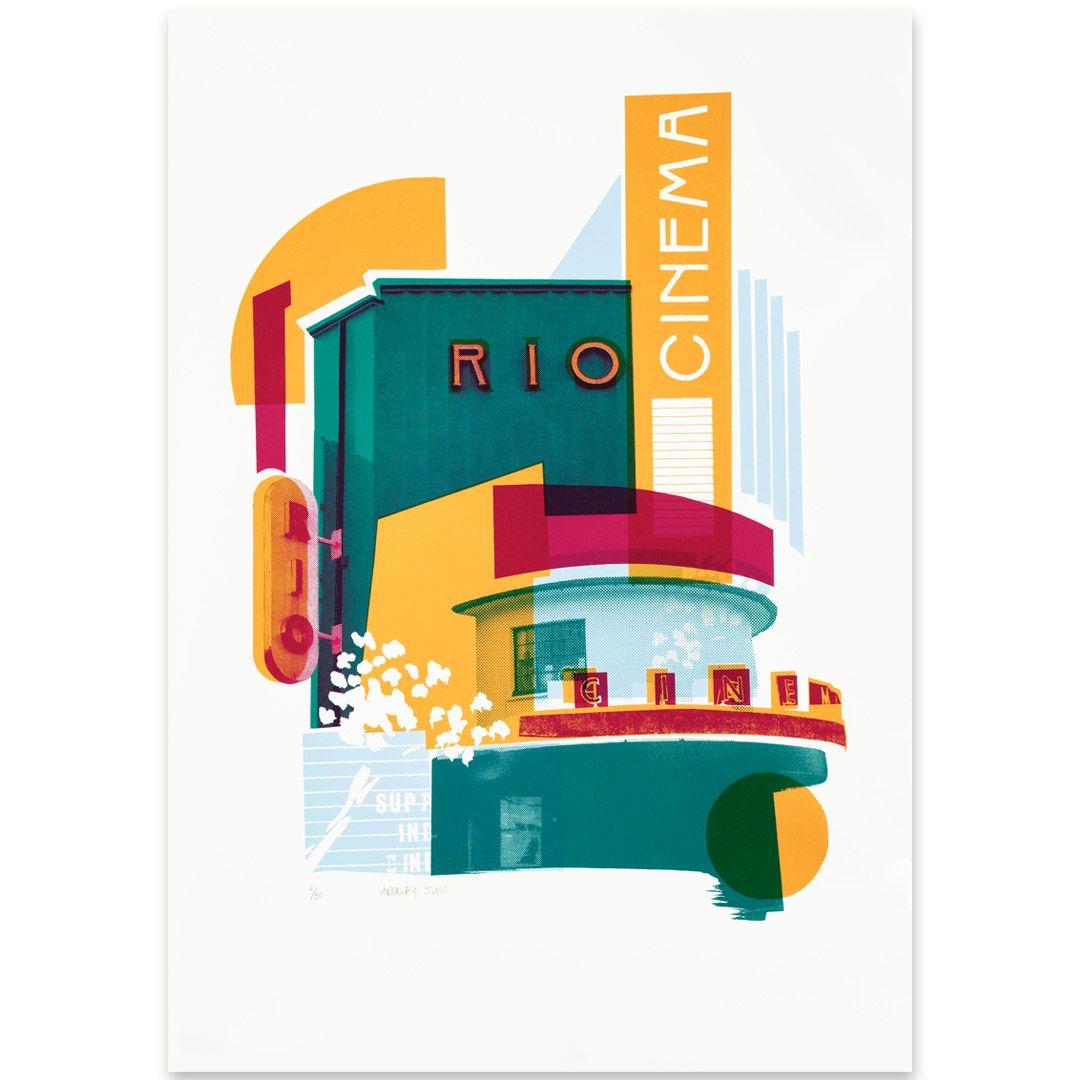 They believe in the importance of sustainability, and although their process might not be eco-friendly, they incorporate other sustainability practices in their work.
"We try not to let anything go to waste in our studio. The screenprint isn't the most environmentally friendly process. There can be quite a few misprints when producing an edition, and so we try not to let any of these go in the bin by turning them into business cards, mini prints, and just printing on top of them again to create new compositions and generate more design ideas. We also try to use sustainable packaging as much as possible, using compostable print sleeves and non-vinyl tape where we can bring down our carbon footprint."
"We had been looking to upgrade our packaging for a while when we chose to use noissue. We felt that the standard brown postal tubes and tape weren't reflective of our brand, and we wanted to inject more of our identity and personality into our deliveries. By using colorful and eye-catching tape, stickers and stamps, we hope to add another reason for customers to be excited to receive a package from us!"
---
Find more of Underway Studio here:
Website: www.underwaystudio.com
Instagram: @underwaystudio
Like this story? Tell us yours! Share your brand story and love for your custom packaging and get a chance to be featured on the wrap! If you're a noissue customer and are interested, you can join the Eco Packaging Alliance by clicking here and emailing us your story at ecoalliance@noissue.co!