As a small business trying to make sustainable choices, the process of finding alternative materials can get overwhelming. Finding the perfect material for your brand can seem elusive at first, but we're here to give you a hand. We'll go over important questions to ask yourself before getting started, material considerations, and how to find the right supplier.
So, what exactly makes a material sustainable and low-impact?
We have a great blog post on sourcing fabrics for your fashion brand that covers this, where we describe a material's impact as all of the resources required to produce the material. This can include the water, energy, and land used, as well as the carbon footprint and impact on local communities that result from obtaining the material.
Figuring all of this out on your own can be hard, but don't sweat! Indexes and assessments of environmental and social impacts like the Higg Materials Sustainability Index (MSI) and Life Cycle Assessments (LCAs) will be your best friends in your sourcing processes. These two are a great reference point, though sometimes fail to account for the impact that occurs during the use and disposal stages (like microplastics dispersing every time a garment is washed), as well as human and animal considerations.
Below, you'll find the steps to take to find the perfect material for your products.
1. Ask yourself some preliminary questions

From my own experience, it's hard to know where to begin. I recently founded a business called suelo, a sustainable lifestyle brand behind the world's first compostable laptop case. When I was in the research and development stage of the laptop cases, I often got frazzled by the abundance of information and equal lack of direction on sourcing materials that I'd get discouraged from making any real decisions about my product (I sure do wish a blog post like this existed before I got started!) Knowing what I do now, here's a list of guiding questions I found helpful when I embarked on my sourcing journey.
• What is the ideal product makeup?
What kind of texture, color and durability are you looking for? Are you looking for fabrics, bio-plastics, bio-leathers, or raw materials like wood or stone?
• What is the ideal product lifecycle (including disposal)?
A good rule of thumb is to find the material most suitable for its ideal function. Choosing the right materials has lasting impacts on how and for how long your product is used, and what happens to it after it's disposed of. As we described in our fabrics blog post, "a blend of a natural and a synthetic material can make the recycling process extremely difficult, while choosing polyester for a garment that is washed often, can mean increased shedding of microplastics into waterways."
• What is the positive impact you would like to create?
Now I know new and trendy biomaterials can be enticing (yes, algae plastic, I'm talking about you) but first, do some research to determine if the material is creating the positive impact you desire. New and trendy materials tend to be more expensive and often have distribution limitations because of their early stages.
Use the problem you're trying to solve as your guide. Are you more interested in biodegradable or compostable materials? We break down the difference here. Are you passionate about plastic pollution? Plastics retrieved from the ocean may be the ideal material for you. Are food systems and fast fashion hot points for you? How about post-consumer food or clothing scraps for your product?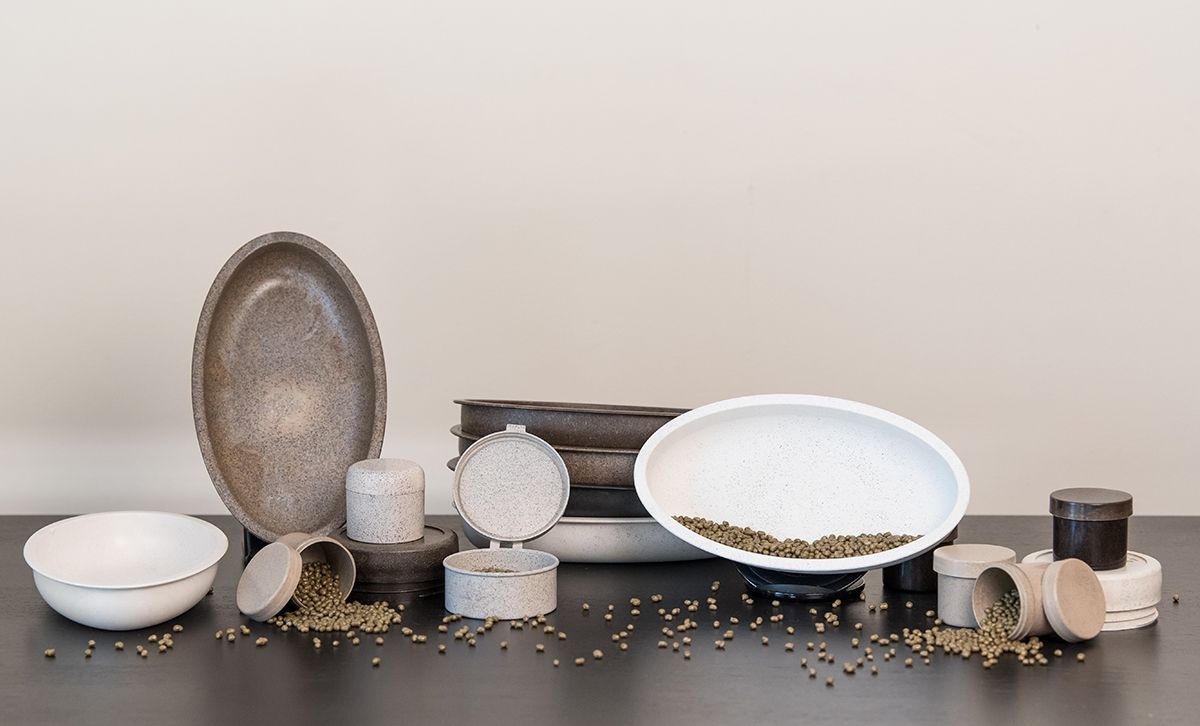 It's important to look for materials that minimize impact at the beginning-of-life cycle. Some recycled or post-consumer materials have added benefits, such as paying for the clean-up required to source those materials (like how we mentioned the recycled ocean plastics). However, some non-recycled materials are still great candidates. Bamboo and hemp, for example, are crops that require relatively minimal resources to grow from their very beginning, making them better options than say corn and soy.
Another tip is to look for natively-grown materials. Sourcing natively-grown material helps support local economies and, if they're local to you, can reduce the environmental impact of transportation. Some materials and locations to guide your thinking are hemp in North America, avocado seeds in Mexico, cassava in Indonesia, and bamboo in China.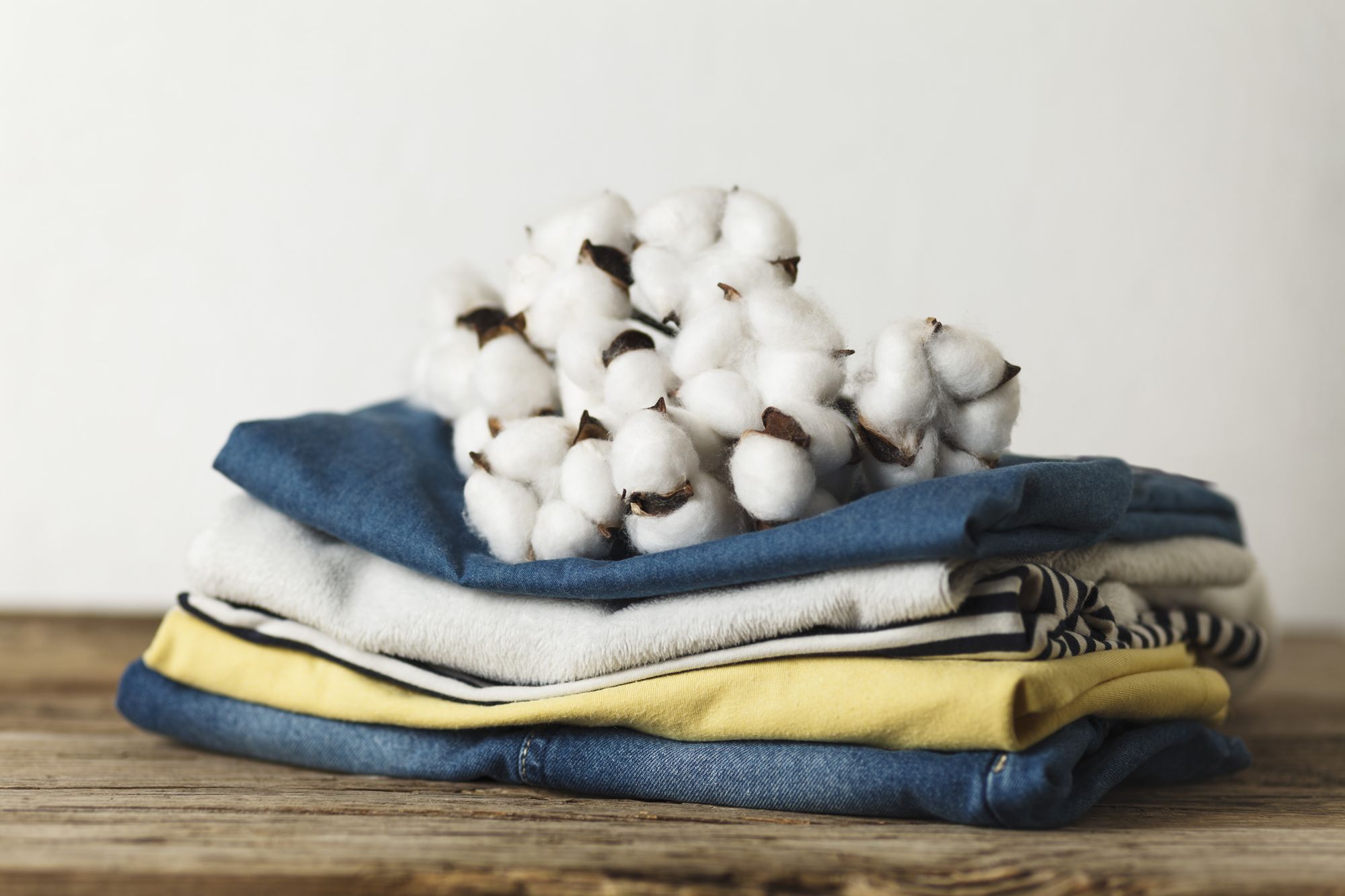 2. Find Sources of Inspiration

If you need help figuring out the positive impact you want to create, then look to sources of inspiration to help guide your sourcing process. If you do already have it sorted, it's also best practice to keep tabs on what others in the industry are up to for future ideas.
• Stay on top of industry news and trends.
Blogs, magazines, and Linkedin pages and groups will be your life savers throughout this process. (And a more general note: there are tons of great LinkedIn groups and pages dedicated to sustainable product design and supply chains). A couple of my personal favorites are Beyond Plastic, Sustainable Brands, and The SustainAbility Institute by ERM.
• Find companies and products you admire and do an internet deep dive.
Dig around their website's mission statements, sustainability commitments or corporate social responsibility (CSR) pages. Some top notch companies even include supply chain and product pages directly on their websites.

Rothys Shoes' knit uppers are made of 100 percent post-consumer plastic bottles, while the foam component is made from other recycled shoes.
In the case that the company website doesn't provide any leads, I suggest hopping over to LinkedIn and find team members to reach out to (ideally operations, procurement, or supply chain roles). I actually found my current supplier through a Youtube video, which led me to some LinkedIn lurking. I sent an ambitious message to the CEO and now I use their polymer pellets for my laptop cases!
3. Now, it's time to find a Material Supplier

Hopefully, at this stage, you have found some strong candidates for materials you'd like to use. With that, you may have stumbled upon various suppliers offering the materials that interest you. If you're like me, you may be completely puzzled by all the different terminology associated with sourcing: suppliers, manufacturers, wholesalers, distributors, and so on.

Bureo takes discarded fishing nets out of the water and turns them into recycled plastic products like skateboards.
What's most important to know at this stage is that a supplier provides you the material and is sometimes also a manufacturer. However, in the space of sustainable materials, you're often dealing with biomaterials and proprietary product designs, so you'll likely need to find a separate manufacturer (stay tuned for the next story in this series, which will cover how to find them!)
Tips on finding the right supplier for your business.
• Get as much information from them as possible.
Look for suppliers with certifications from recognized bodies that can certify both the social and environmental impact. See if they post annual reports, mention environmental and/or social commitments, and use indexes like Higg MLI and LCAs.
And as you may have realized, I'm a huge proponent of LinkedIn. Reach out to the supplier's team members via their website or LinkedIn for guidance.
In all of this investigating, notice their level of transparency and willingness to give you information. See how they respond to frequent and meticulous communication. It speaks volumes!
Another pro tip is to find businesses the supplier has worked with (again, LinkedIn is a great help) and reach out to them for an unbiased opinion on their service.

Request samples. Request samples. Request samples. That is all.
• Be open and honest.
My biggest mistake was being fearful that the professionals I was working with would judge me for not knowing what CPGs and MOQs were (consumer packaged goods and minimum order quantity, don't be like me!).
Being open and honest from the get-go will only benefit you and everyone else involved in the long term. In the end, I was able to find suppliers and manufacturers who were eager to work with a first-time founder. Plus, those who aren't interested in working with newbies aren't your ideal business partners anyway! I found that when you give transparency, you get transparency.
With that, remember to believe in yourself! Don't shy away from voicing your wants and needs in the sourcing process. It can be easy to fall into a mild case of imposter syndrome and let intimidation get the best of you, but continue to remind yourself that this is your vision.
Voila! Hopefully, with the guidance of these tips, you have made some progress on deciding what you do and don't want in a material and supplier. You may have even already found yourself the perfect material and supplier.
Final Pro Tip

The process of finding the right sustainable material for your product is not a clear path! There is no holy grail, how-to book for sourcing materials, let alone for starting your own business. However, accompanying all of the ambiguity is the freedom and beauty of being an entrepreneur and forging your own path.
Don't let perfection be the enemy of the good. Sustainability can look very different for every business owner, and it's often a process of trial and error. Making strides forward a greener tomorrow is much more important than reaching perfection.

---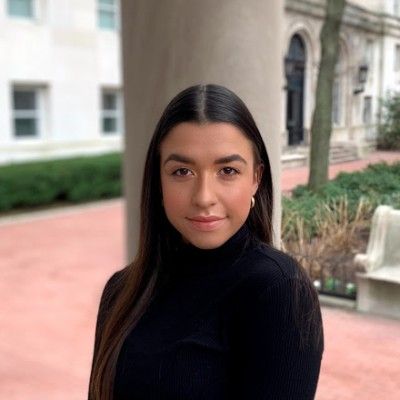 Brianna Zuniga is the founder of suelo, a sustainable productivity essentials brand launching the first compostable laptop case. She is also an undergraduate student at Columbia University, and Venture for American Fellow. Brianna is fascinated by the strategies that launch and grow environmentally conscious start-ups. You can find suelo's website here.