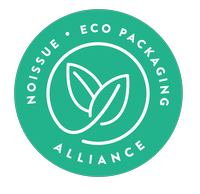 Born and raised in Riga, Latvia, Viktorija Semjonova is a creative genius everyone should look out for! Her lovely art pieces made of playful lines and colors suggest a sense of joy found in mundane things and moments that surely capture the hearts of art enthusiasts young and old alike.
Now based in London, here we chat to the very talented artist, Viktorija Semjonova. Get ready to be inspired by her fun colorful prints as she shares more about them, her inspirations, and going sustainable with her packaging.

Tell us a bit about yourself, and how/why you started illustrating. What is your vision, and why is this important to you?

I'm Latvia-born, London-based illustrator. I always loved drawing and went on to study Illustration and then continued making, drawing and selling my work online.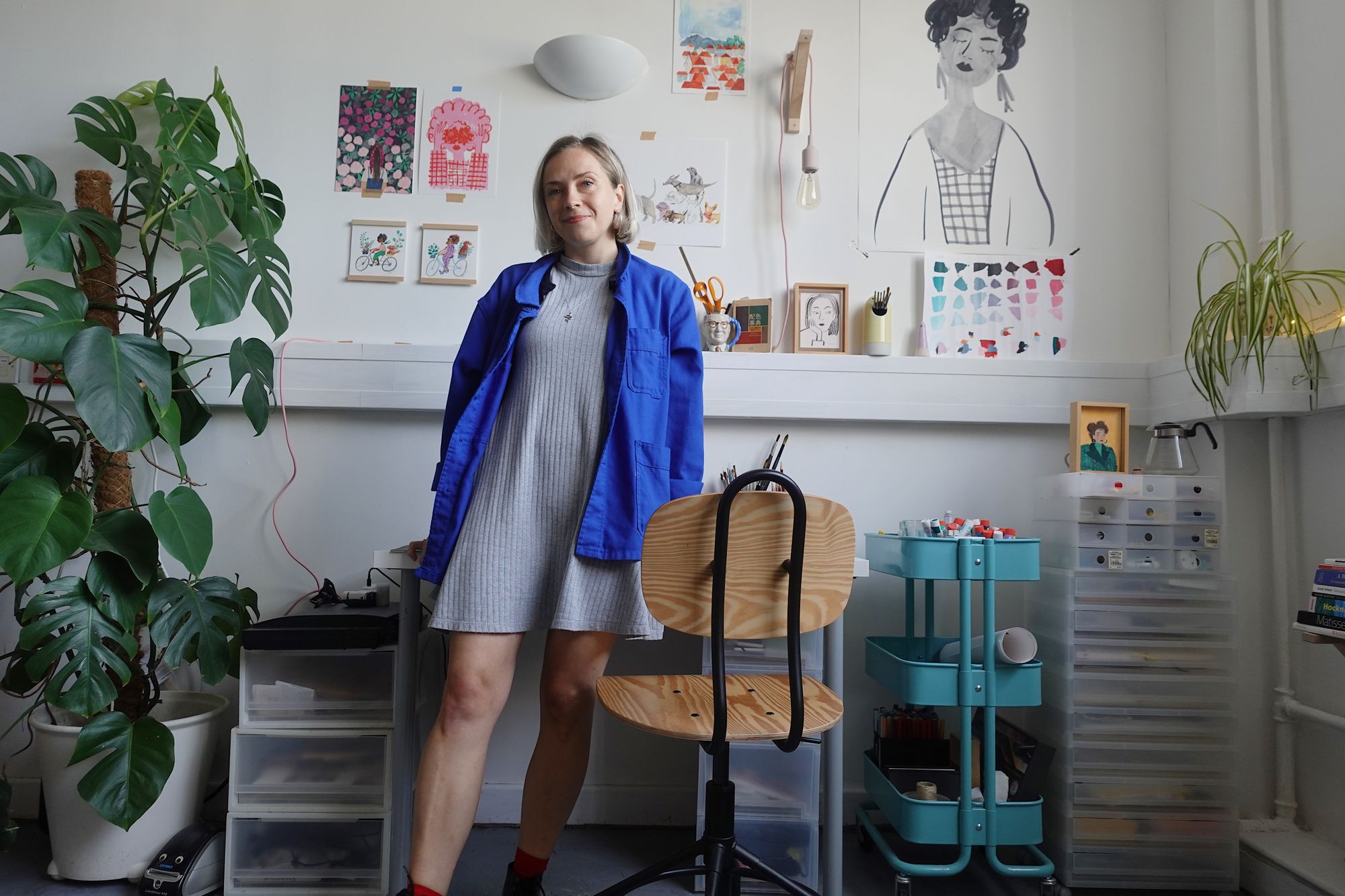 I hope my work brings a bit of joy and a smile into people's lives. All I draw is about simple and mundane everyday pleasures, it's my approach towards life and something I hope gives people a little bit of a smile and a breather so then we can go change things for the best. :)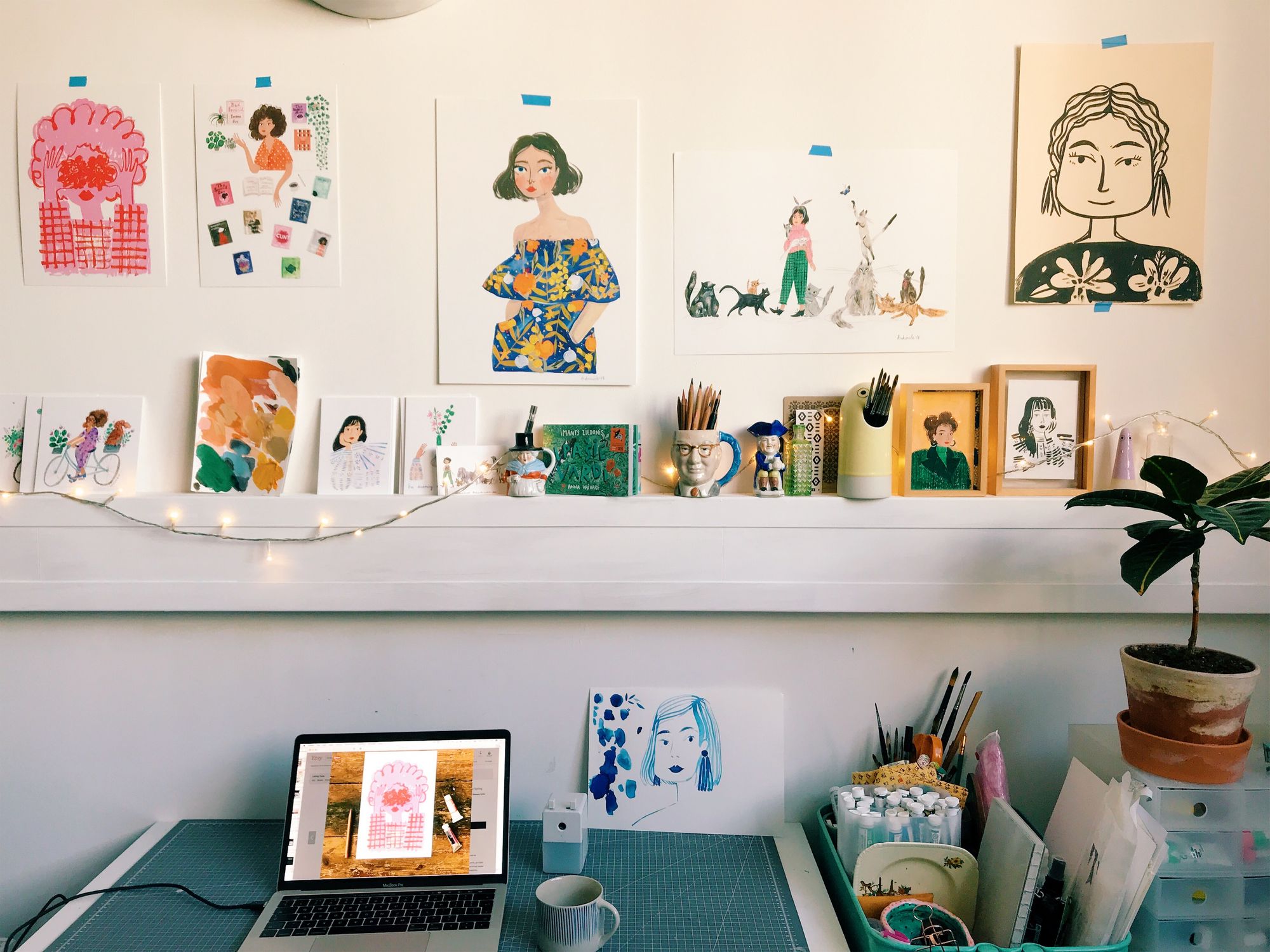 What is a significant challenge that your business has struggled with, and how have you gone about solving this?

I think is being one woman band, making all the decisions and believing in those decisions, not comparing myself to others and creating what I believe in. Oh, and now probably it will be Brexit.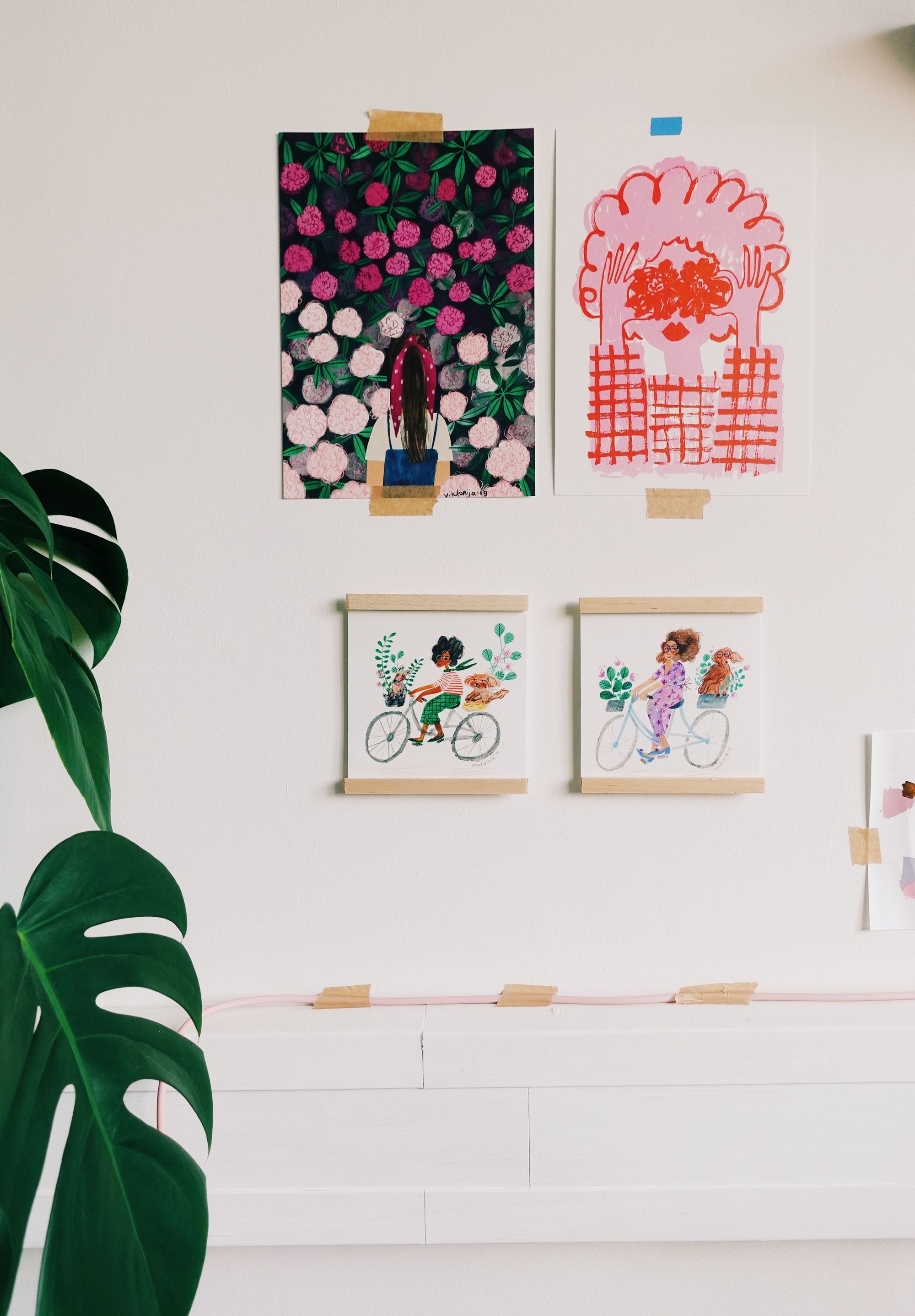 What does sustainability mean to your brand? What steps have you taken as a business to lower your environmental footprint, and how do you showcase this to customers?

It's important to me personally and after making some life changes in my personal life I started switching to biodegradable plastic (for prints and cards), using noissue tissue papers to pack orders, using recycled paper and recycled cardboard, discontinued some items which were not sustainable. I communicate that to customers by attaching (biodegradable stickers to the prints) and share this information on social media channels from time to time.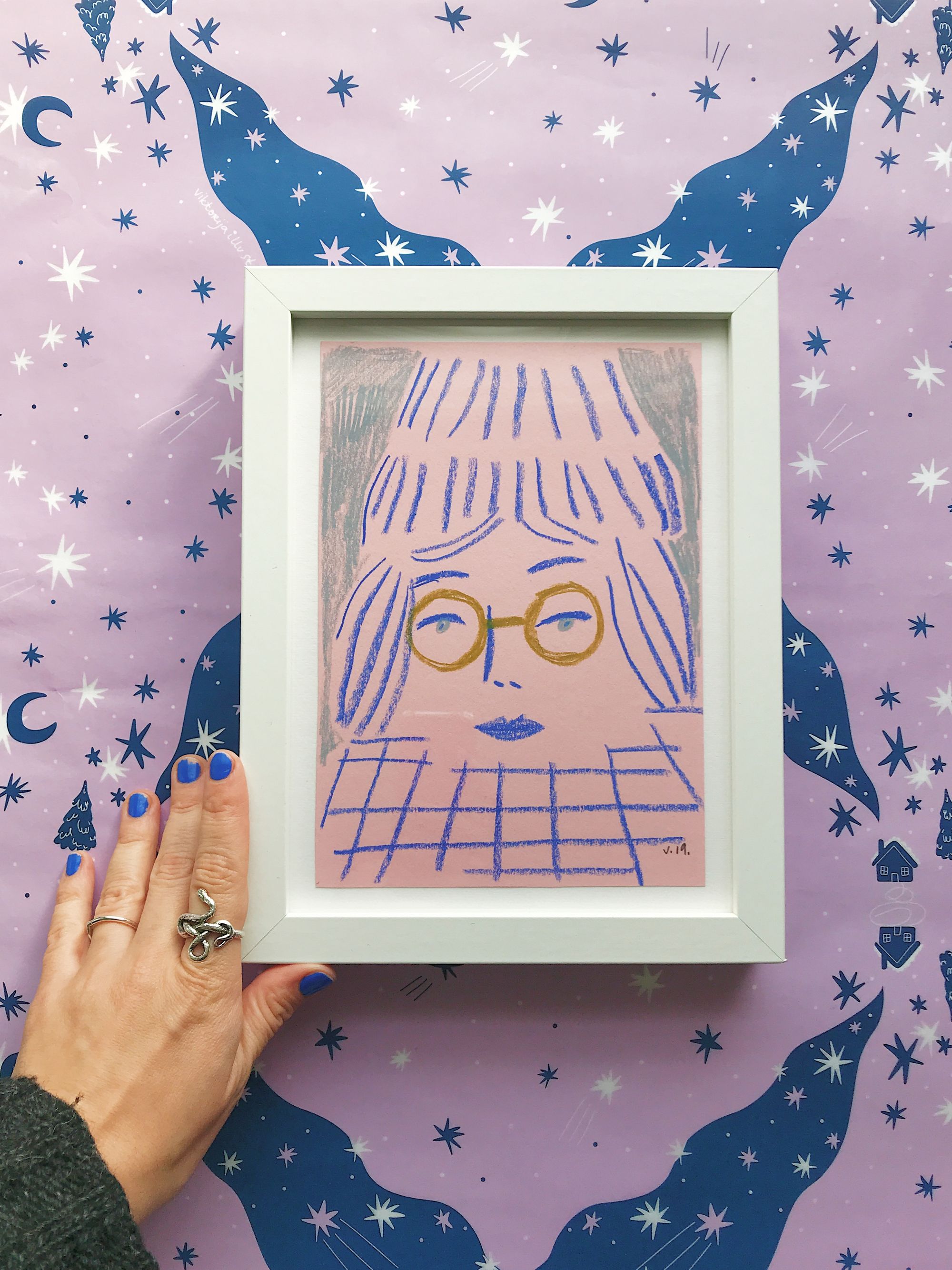 What made you decide that your brand needed custom packaging?

All the products and packaging I would send out would be designed by me, so it felt only right to have a custom tissue paper to compliment my products.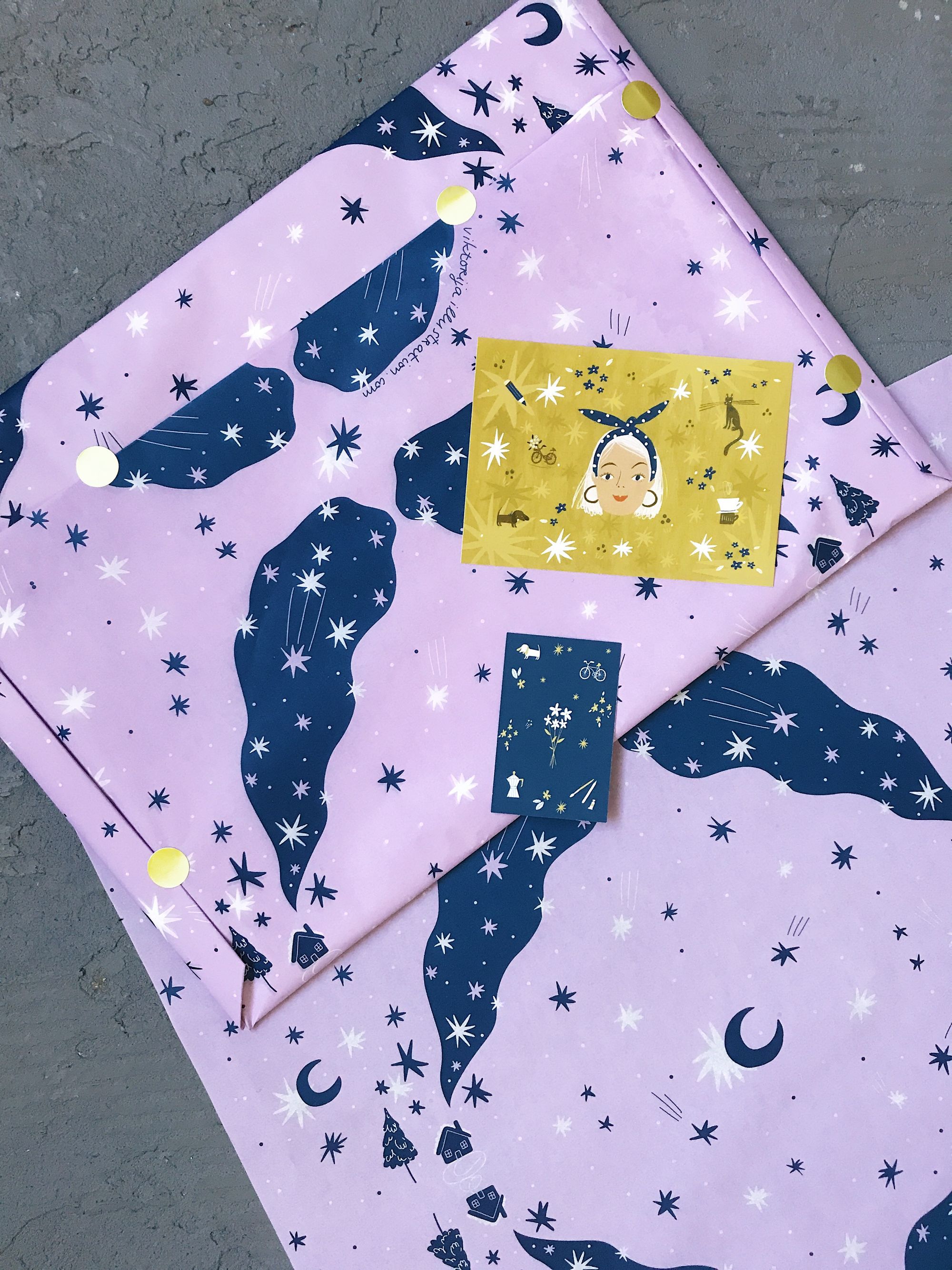 What was the inspiration for your specific tissue design? Did you find the process easy?

I wanted to feature some of the everyday things which are making me happy, like dogs, coffee, flowers, connecting to friends and I wanted a colour scheme which could work with my illustrations, age well and stand out. It was a bit of a riddle to figure things out but I enjoyed the process very much.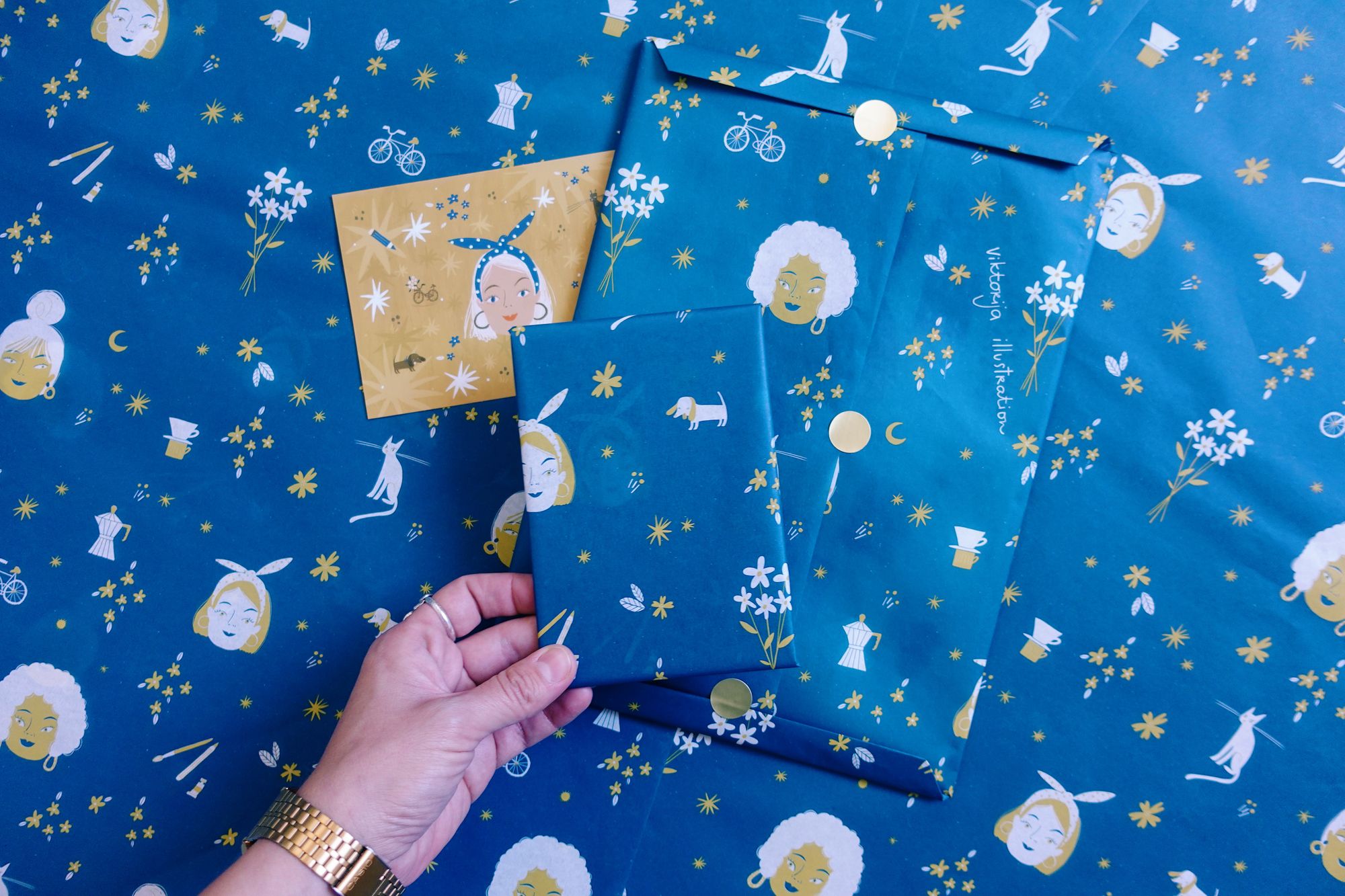 Why did you choose noissue? How has noissue packaging helped your brand?

It helped to put together my visual brand identity and I hope made my customers happier (to receive prints and cards packed in a super lovely tissue paper).