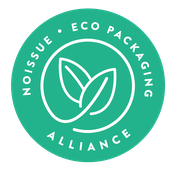 Giving gifts ― big or small is a way of expressing how you feel towards a person. It could also help strengthen a relationship. It must be selfless and must come from the heart. Today, choosing the right gift has become easier and more special with the help of curated gift boxes.
Meet Jo Cranney, the woman behind Wattle I Gift ― a brand that passionately supports rural businesses; they curate gifts from makers, creators, and growers of outback Australia.
We chat with her as the talks about curating locally sourced gifts and the importance of choosing sustainable packaging.
In Jo's own words:
"G'day! I'm Jo, a pediatric nurse born and raised in South East Queensland on a property near Goondiwindi. I recently returned to the South East after five years of nursing in North West Queensland. I now share my time between nursing in Toowoomba and working on my boyfriend's family cattle property at McKinlay, back in the North West. Since launching Wattle I Gift, life has been a busy mix of packing gift boxes, nursing, and enjoying the great outdoors."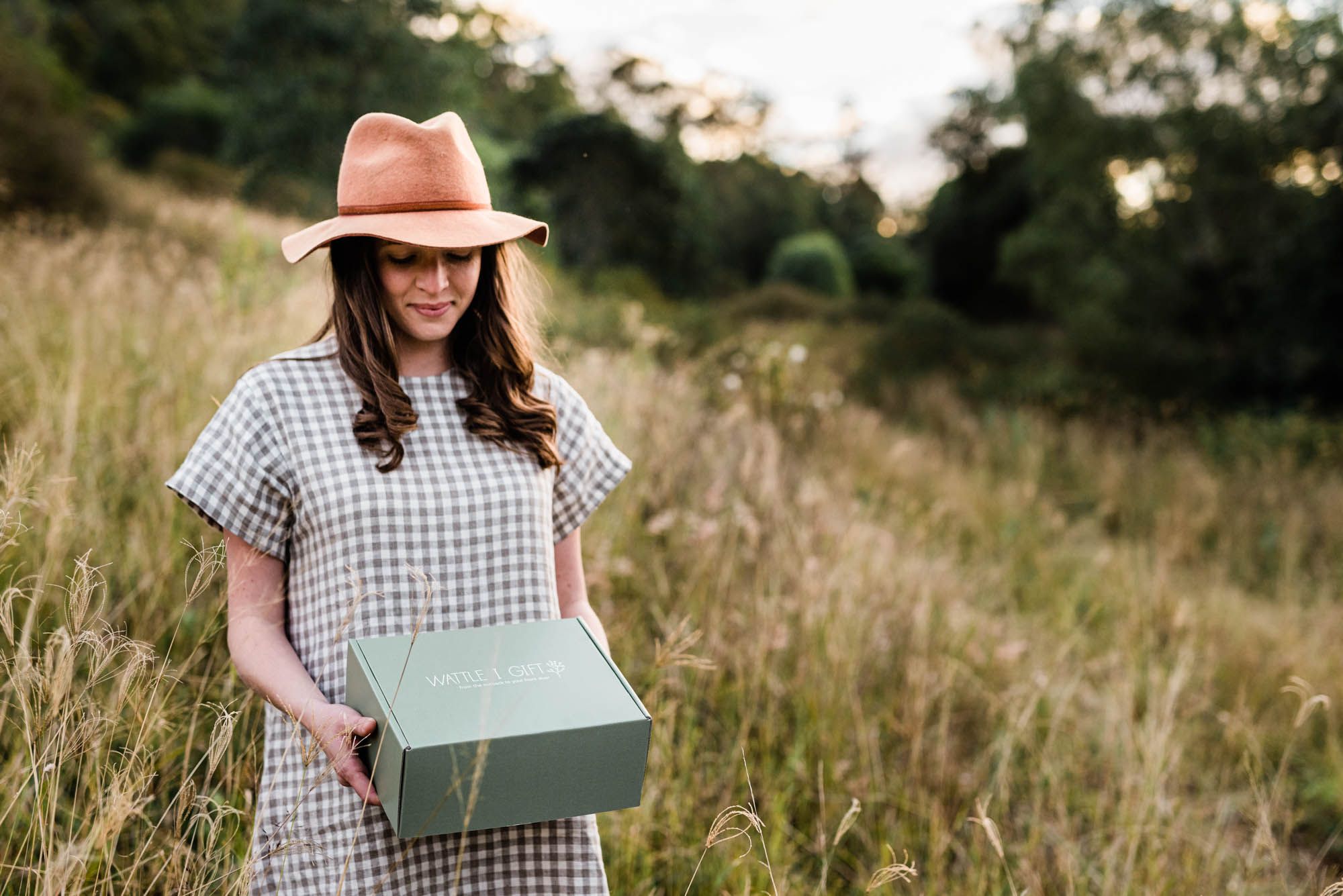 "Wattle I Gift sprung from a desire to find the perfect gifts for my friends and family while supporting regional makers, creators, and growers. I found it so difficult to source what I was looking for, and I figured I wasn't the only person out there wanting to send stylish yet convenient gifts from the outback. After months of research and product-sourcing, I curated a wonderful collection of products from the Australian outback (and I am still finding more each week!), and my idea became a reality."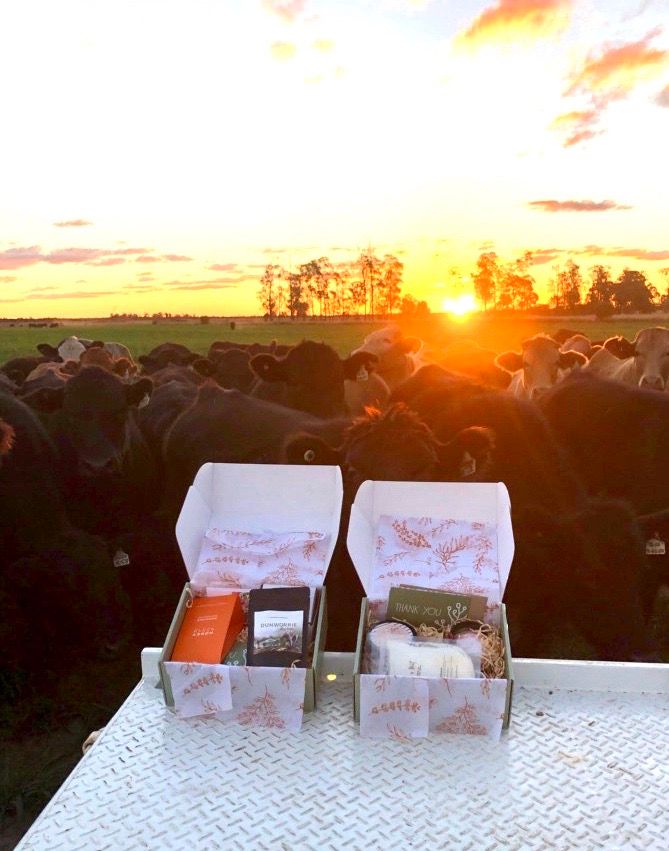 "My vision is to inspire more people to realize what beautiful gifts can be found exclusively in outback Australia, and to encourage them to support the ever-growing community of makers, creators, and growers of the Australian Bush. Growing up in the country, our relationship with the land is so important and so I knew I wanted the packaging of these gifts to be eco-friendly, yet country chic! I have a great passion for regional Australia and believe it has so much to offer. Our business is just trying to showcase a few of the wonderful products and producers out there."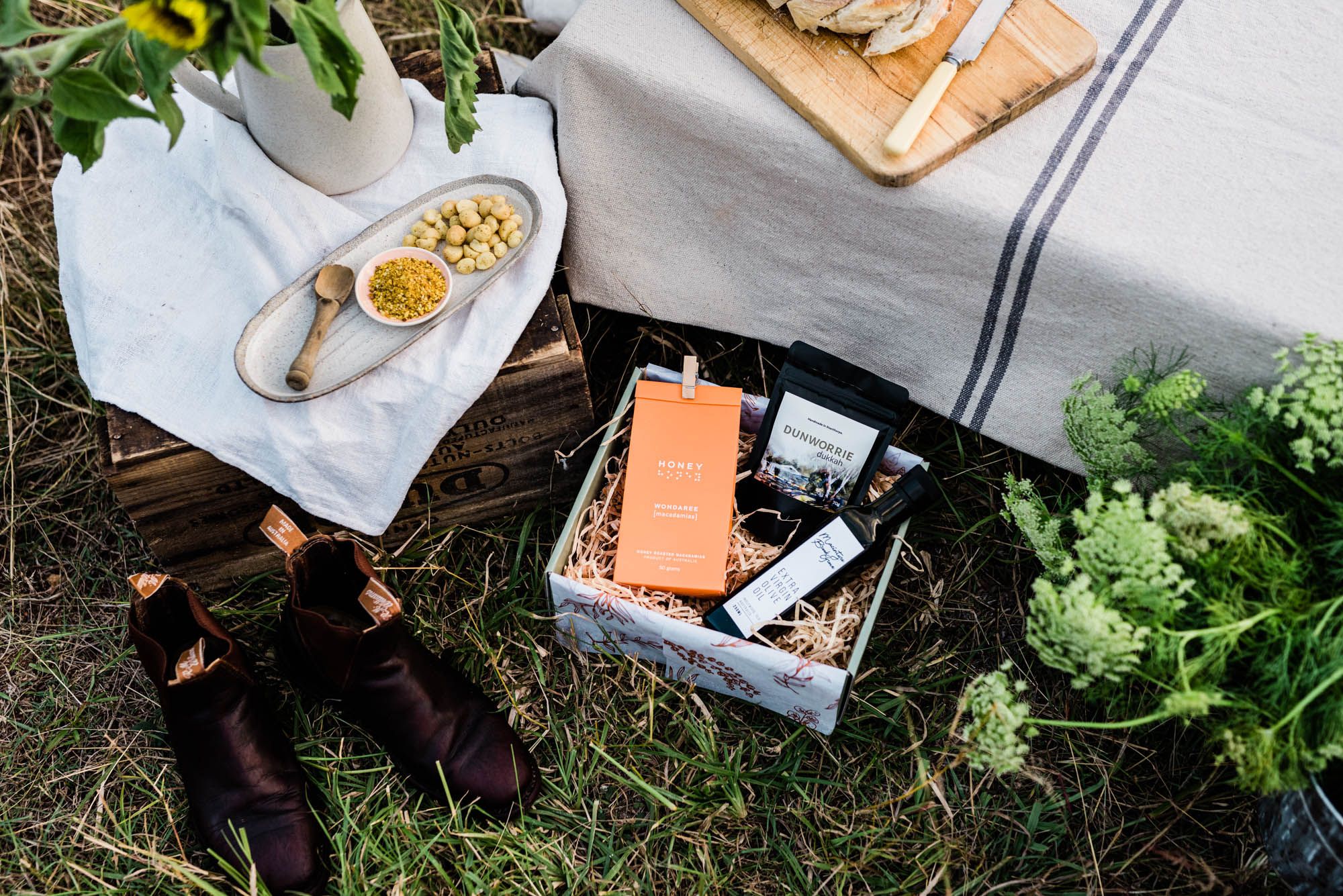 "Starting a business is full of challenges; sourcing the right products, designing your brand, getting the right packaging. Not to mention the usual challenges you face in yourself — 'can I do this?' 'Is this going to be good enough?'

Upon dealing with these challenges, I found that writing a list of non-negotiables really helped me to stay on track. There are so many products, producers, and types of packaging out there, so having that list really made me focus on what I wanted and where I wanted the business to go. For me, my non-negotiables were quality products from outback Australia, stylish yet eco-friendly packaging, and a straightforward business design that delivers what my customers want. I kept coming back to this list when I felt overwhelmed and it really kept me on track towards reaching my goals. In saying that, I'd also never have even contemplated starting Wattle I Gift if not for the advice and never-ending support of family and friends – that's the magic in all of this, and it's got me to this point where I'm now packing our beautiful gift boxes daily. I've been very blessed to have such supportive and talented friends who have shared their design skills, business wisdom, and financial advice."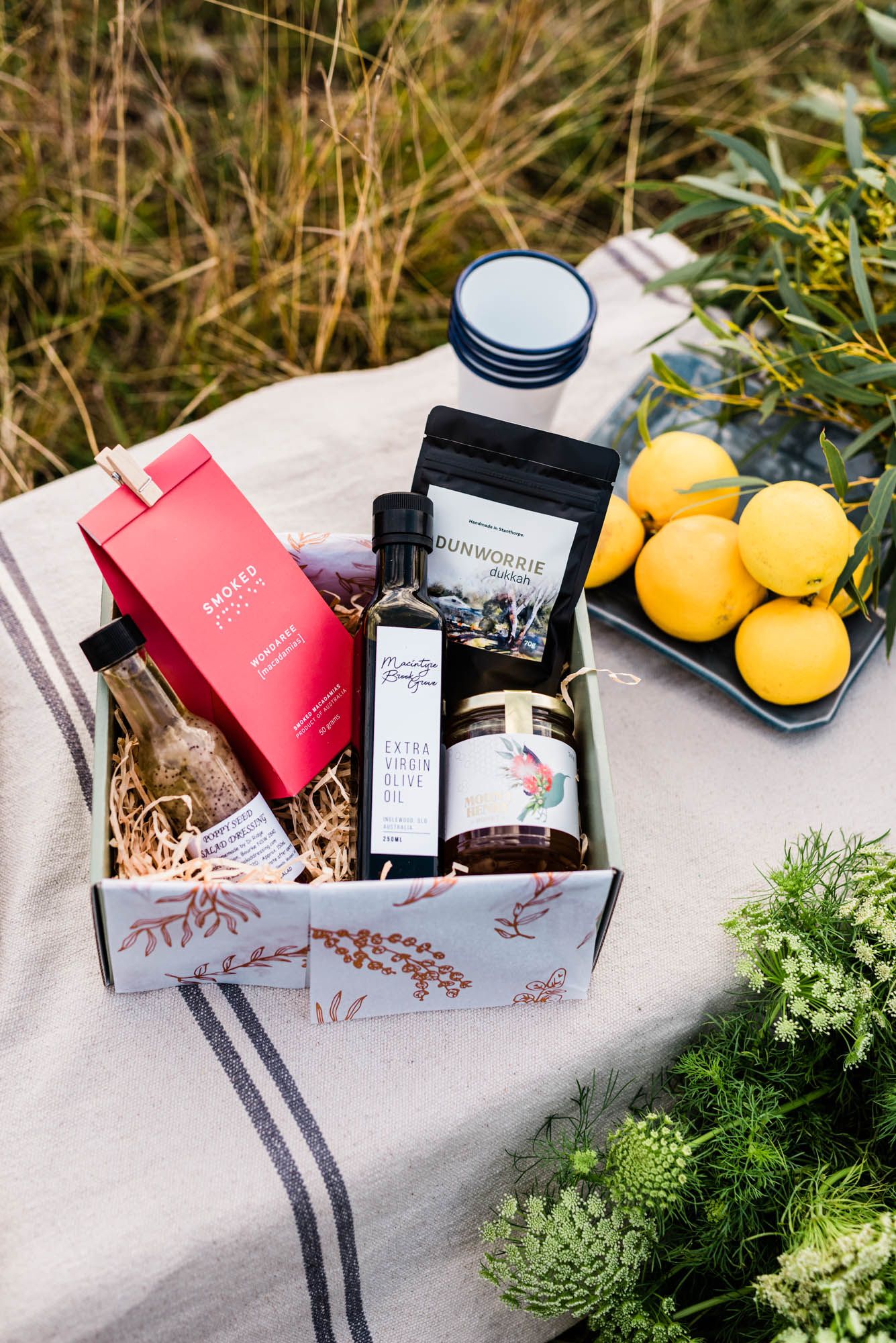 "Two things inspire me to keep moving forward; Firstly, the wonderful products and producers of our Wattle I Gift boxes, and secondly, the lovely feedback I receive from customers have been so inspiring and truly heart-warming. To know you have created something that not only people want to buy, but also genuinely gives people joy to receive, is what makes it all worthwhile."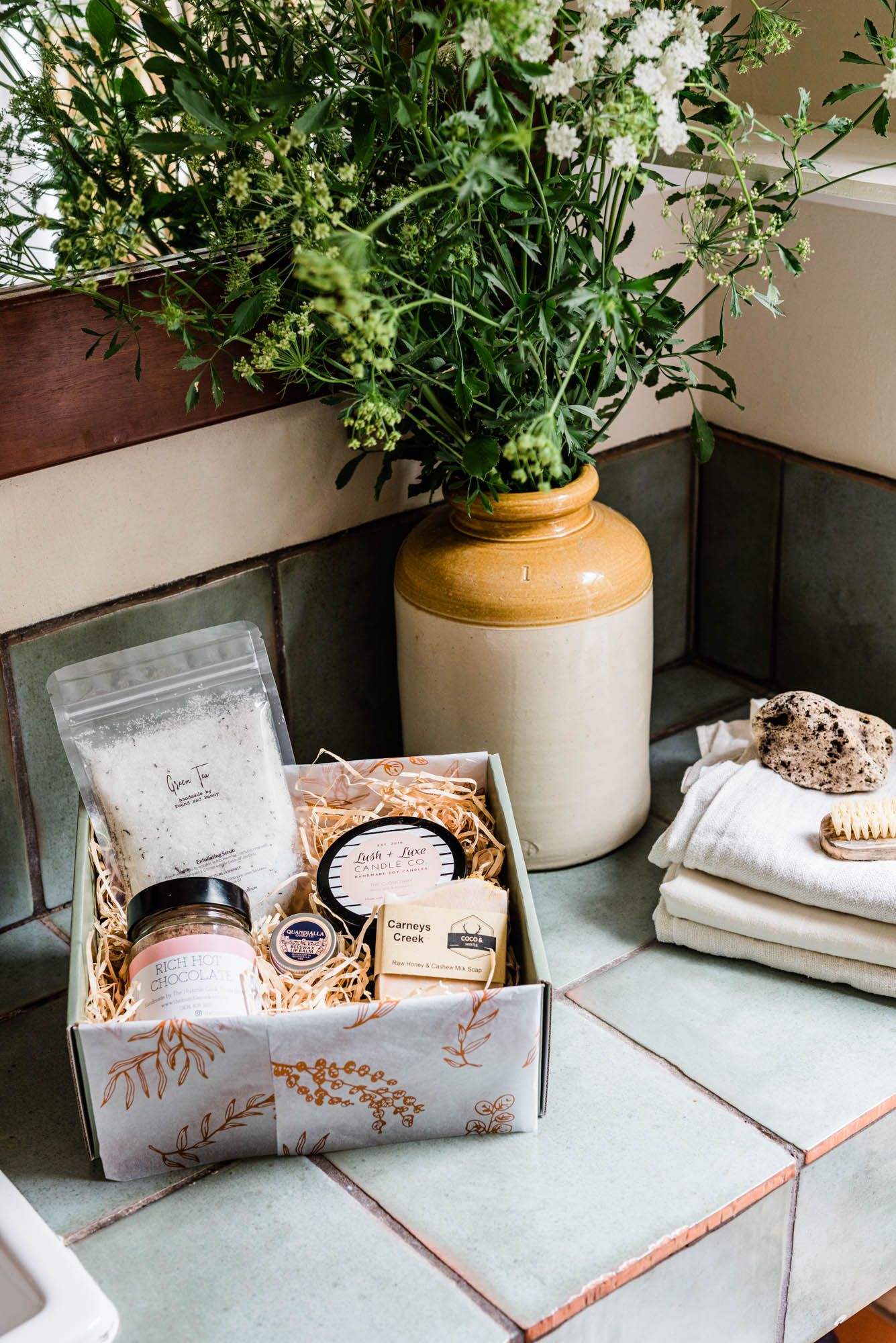 "The nature of Wattle I Gift means our boxes contain several individual gift products, so I wanted to make a conscious effort to provide a beautiful gifting experience that isn't overrun with packaging that you can't reuse or recycle. This is so important to us as we strive to be as sustainable as possible."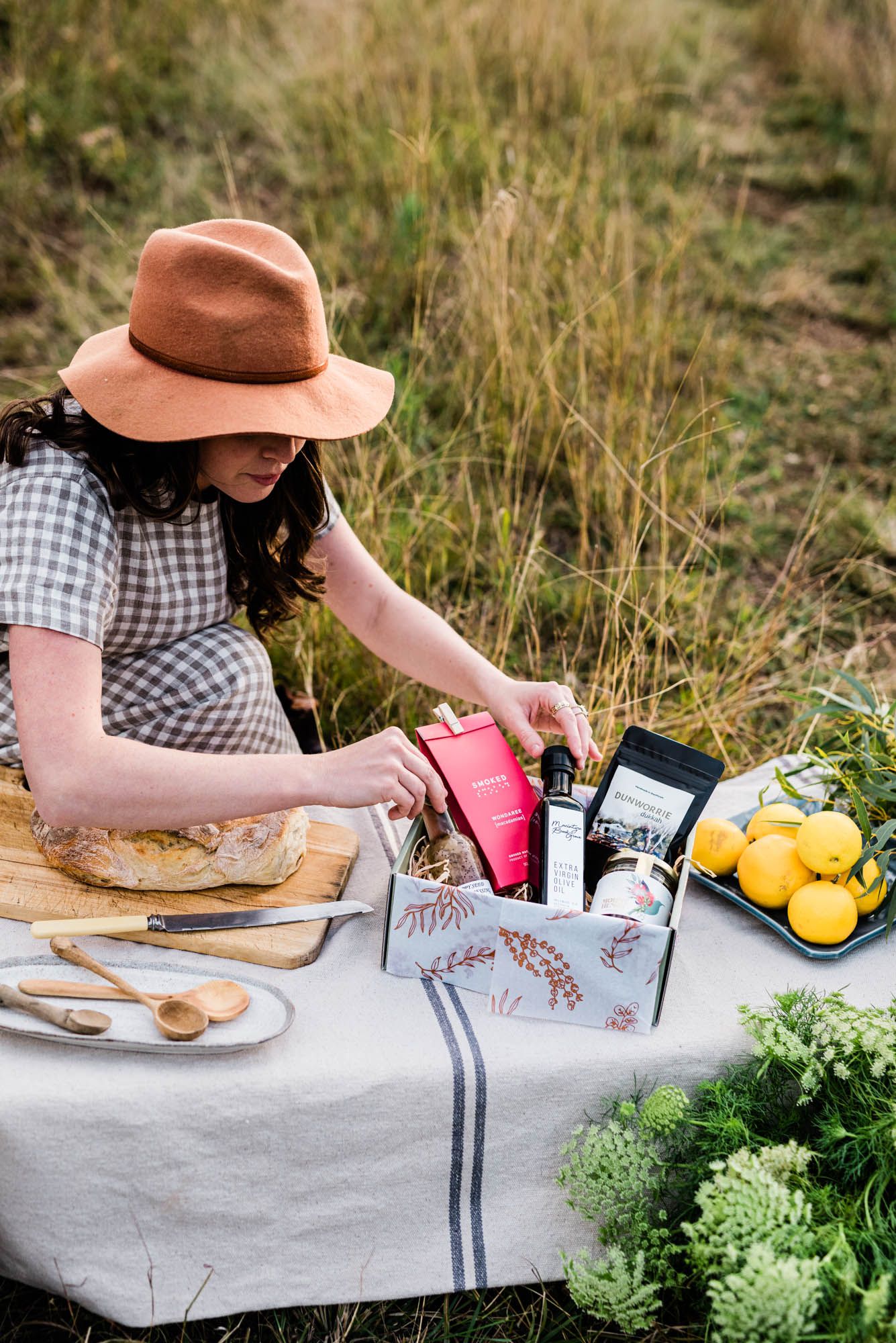 "We think our packaging is pretty great! And our customers seem to think so, too – we've had great feedback about how people have re-used their Wattle I Gift boxes and packaging because 'it's too pretty to throw away!' By choosing stylish yet reusable packaging, we want to encourage our customers to keep, reuse, or recycle their boxes – and we love seeing how they end up being used! However, there's always room for improvement and we are always looking for more ways we can lower our environmental impact."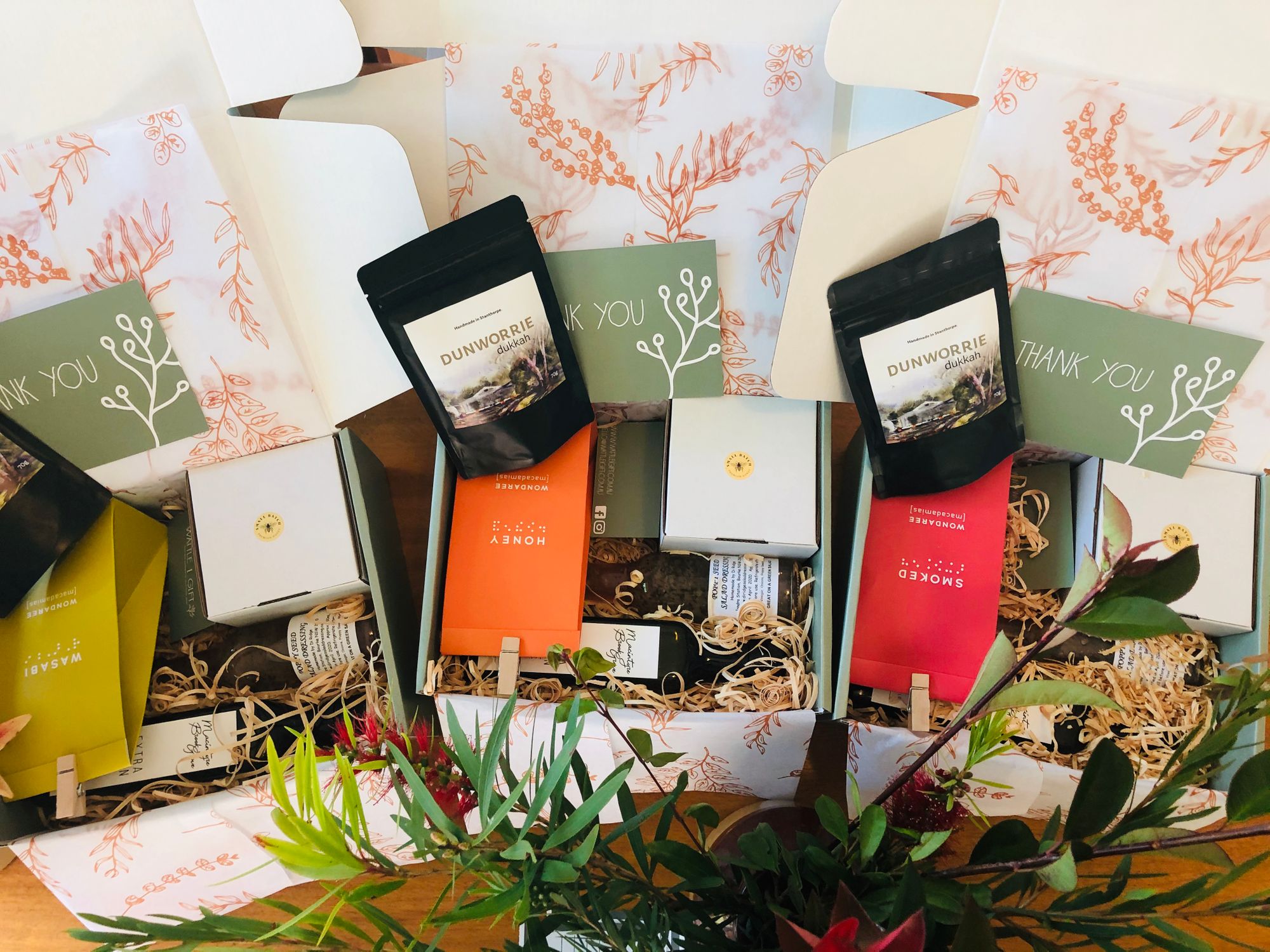 "Before I started Wattle I Gift, I'll be honest, thinking about my environmental impact wasn't something that was at the top of my list each day. However, starting this business has really changed my mindset because now I understand the amount of packaging that goes into just one product. By lowering our environmental impact – even just in small ways – it really adds up to an incredible difference.

So for our Wattle I Gift boxes, I chose to source packing materials that are either made from recycled products or that can be reused, recycled, and or composted. For example, instead of using bubble wrap - a very easy, standard product protection - we chose Ranpak Geami wrapping, which is 100% recyclable and biodegradable. And of course, the noissue tissue paper and 100% compostable mailer bags, absolute staples in our packaging process."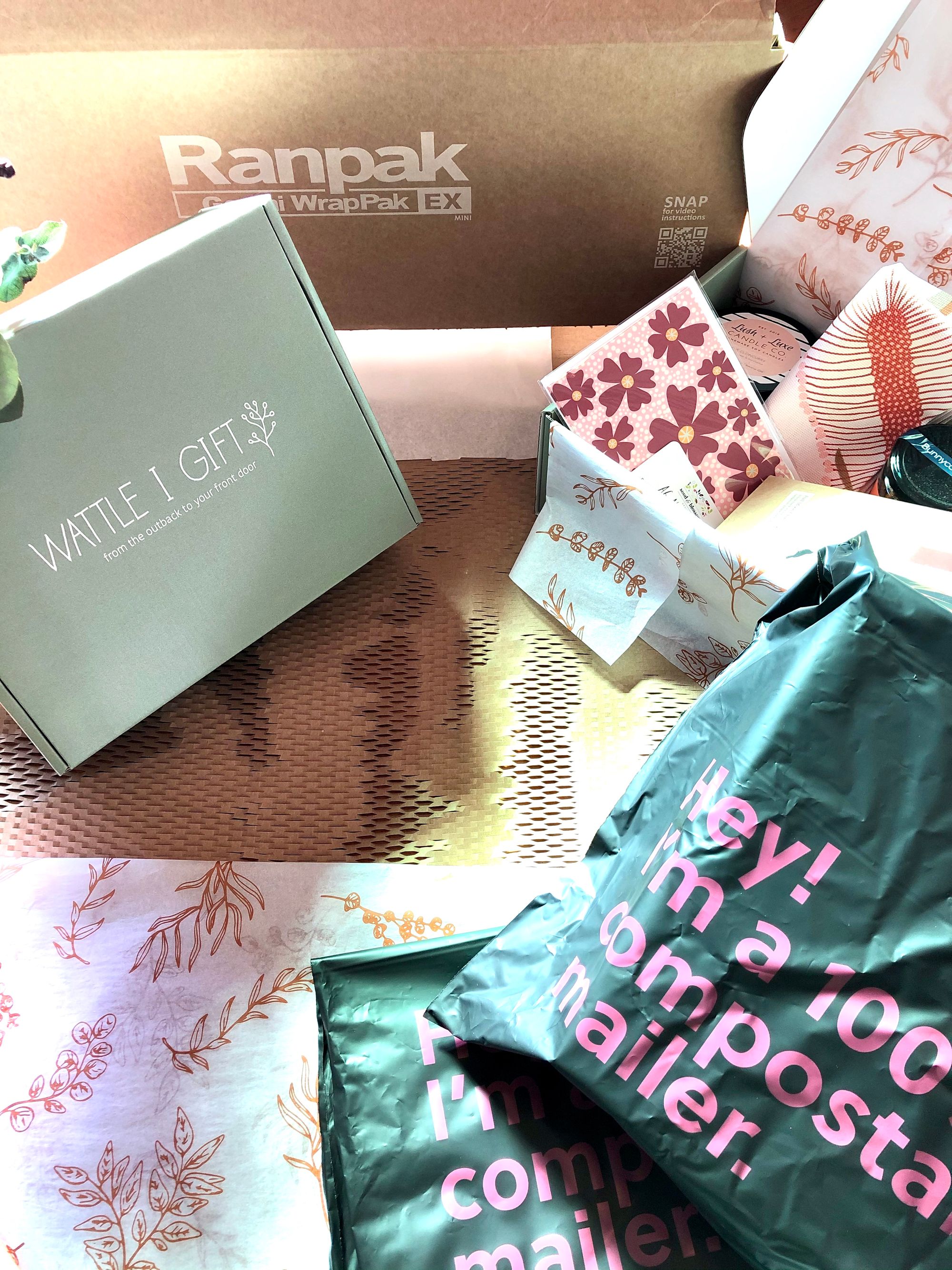 "I wanted to create something that represented the vision I had for the boxes, and it needed to stand out and showcase our brand. That is why custom packaging was on my list of non-negotiables. It also needed to be worthy of the incredible products featured within each Wattle I Gift box."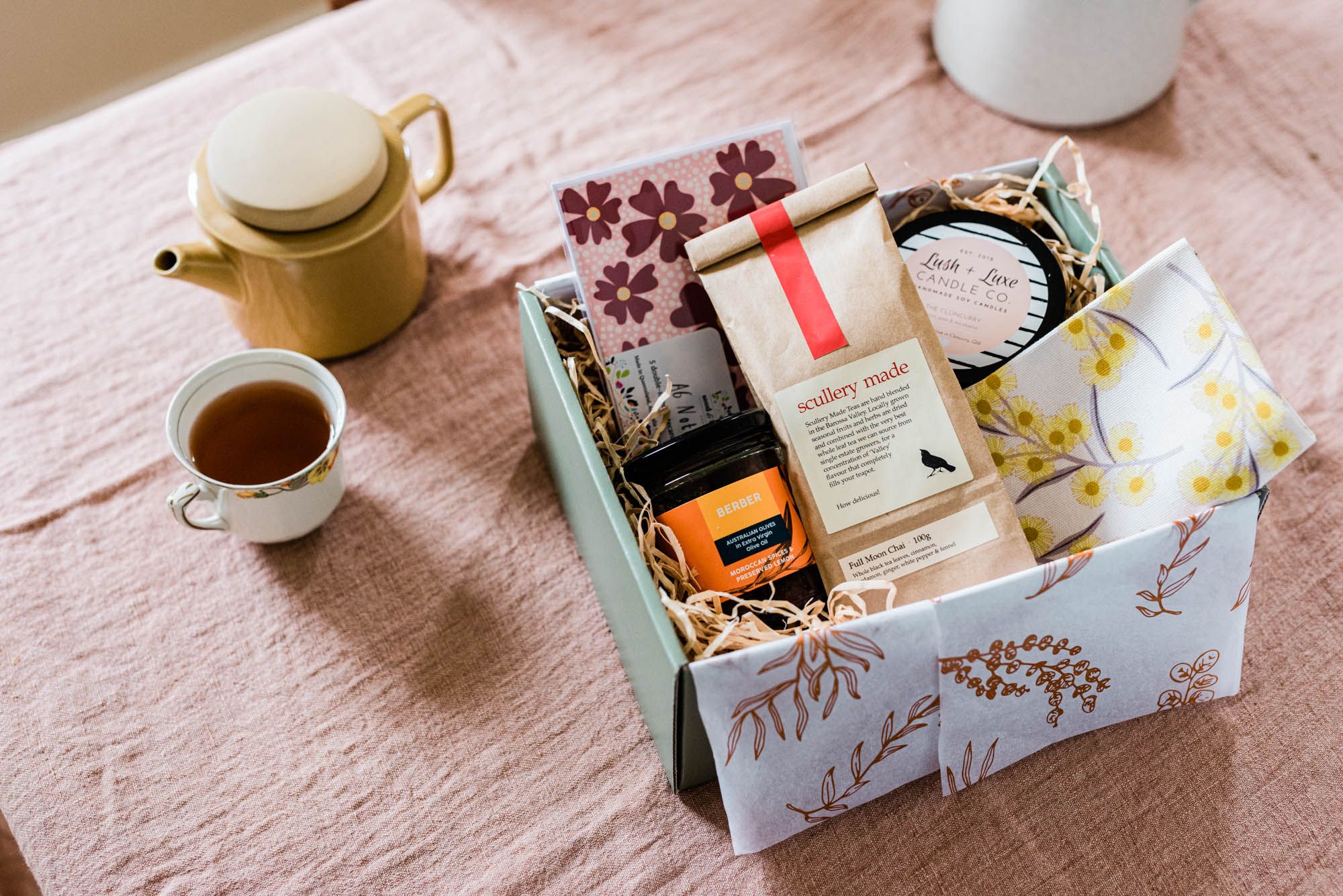 "I was looking for custom packaging that was eco-friendly that's why noissue was an easy choice. The website is super easy to navigate and I found the whole process so simple. The staff are extremely helpful, too!
Our custom noissue tissue paper has been amazing, and I've received some great feedback on this. The design is beautiful and the quality is 10/10 – it really adds to the whole 'unwrapping' experience of each box. We also chose to use the 100% compostable mailer bags. Aside from looking darn good, they are reusable and, once used, can go straight in your compost bin. Next on our list of custom packaging is the noissue stickers, tape, and cards."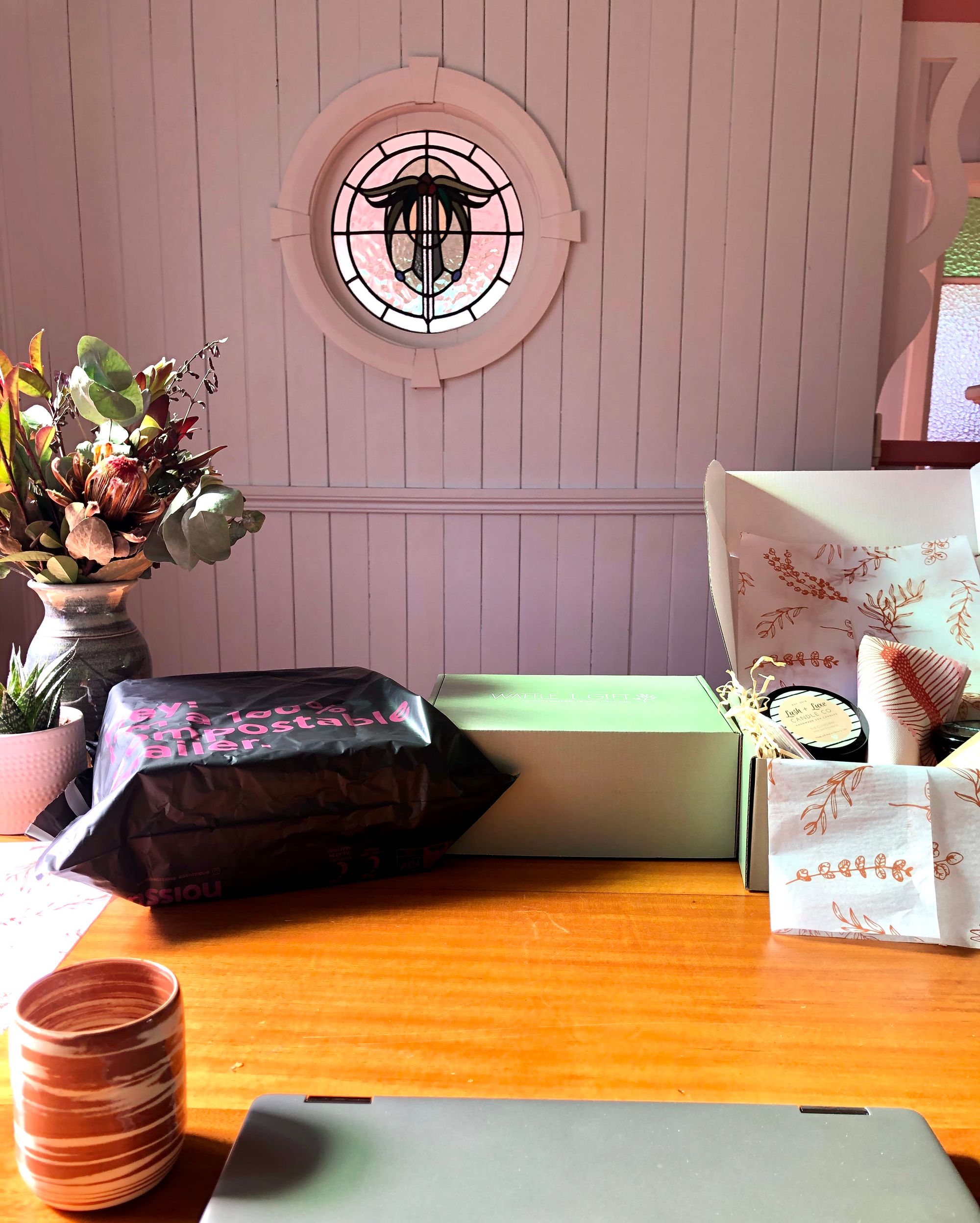 "We recently just launched, so I'd love for you to say hello on Instagram or on our website. Keep us in mind the next time you need the perfect gift for a loved one!"

Wattle I Gift fun fact:

"If my brand were an animal, it would be a Border Collie. They're cheerful, reliable, and guaranteed to make you smile!"
---
Find more of Wattle I Gift from here:
Website: www.wattleigift.com.au
Instagram: instagram.com/wattleigift