The popularity of poly mailer bags in the ecommerce shipping world has continued to grow, and for good reason.
Poly mailers offer an affordable, lightweight, and sturdy alternative to cardboard boxes because they take up less space in carrier vehicles which reduces shipping costs.
According to Data Bridge, the market for polyethylene mailers will grow at a rate of 5% per year from 2021 to 2028 and will reach $1.7billion.
Two of the most important priorities for ecommerce businesses are to ensure your goods get to your customers safely and to reduce the costs of doing so.
Poly mailers help businesses to achieve both.
In this article, we'll look at what poly mailers are, the different types in the market, the products you can ship with the material, and the many advantages that have made poly mailers so popular.
What is a Poly Mailer?

Poly mailers are lightweight, plastic packaging envelopes made of moisture-resistant polyethylene that composes many of the widely used plastic products in the world.
These plastic bags come in many sizes and dimensions. They offer strong protection against dust, tampering, and moisture to ensure your goods will get to your customers in perfect condition.
There are many ways to ship products to your customers, and cardboard boxes will remain the ideal packaging for some products. However, there are several instances where poly mailers will be a much better and cheaper choice.
Poly mailers are ideal for shipping goods like clothing, shoes, books, toys, and other durable goods to your customer's doorstep.
The different types of poly mailers for packaging

Poly mailers are different by size, length, purpose, and material composition. You need to make sure you are using the right type of poly mailer packaging for your product needs and brand objectives.
Here are the types of poly mailers you can use:
1. Layflat poly mailers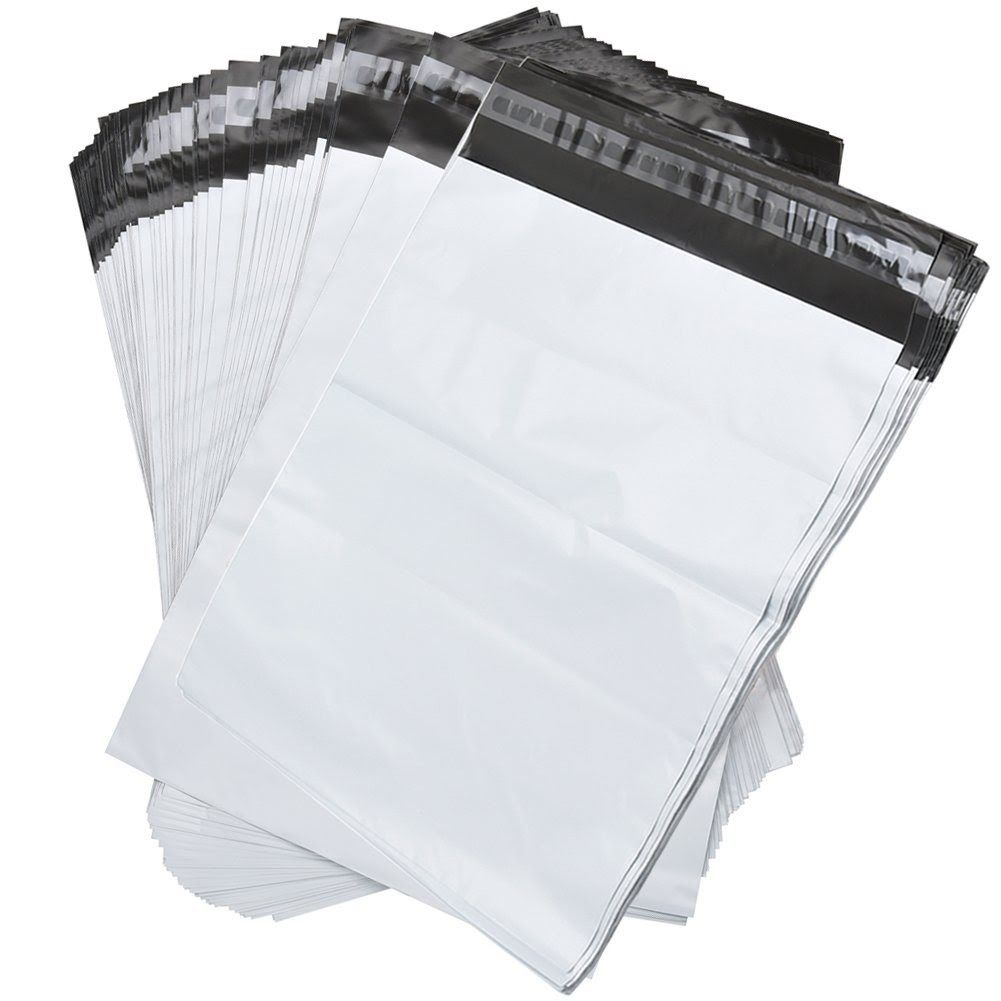 These are the typically white or gray standard poly bags that have no bubble padding. They are cheap, and are best suited for durable or well-protected items that require no additional cushioning.
Layflat poly bags are best for shipping clothing, shoes, and other unpackaged goods that won't get damaged when other items are tossed on top of them.
2. Compostable poly mailers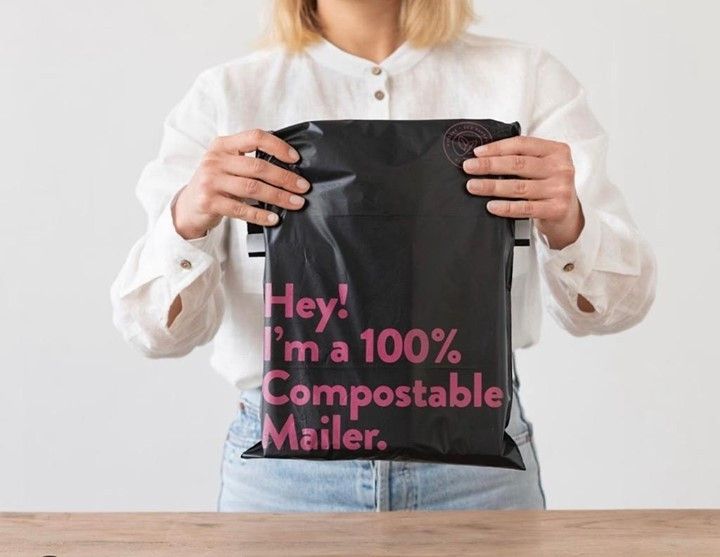 Compostable poly mailers are similar to lay flat mailers, but made out of compostable materials, meaning they're able to decompose back to earth.
They're a great eco-friendly alternative to traditional plastic because they help reduce waste and keep materials out of oceans and landfills.
3. Bubble mailers
The major difference between bubble mailers and ordinary poly bags is that they come padded with bubble wrap on the inside, which provides extra protection for the items in the packaging.
They are more expensive than poly bags and are best suited for high-quality goods that need extra protection from dents, scratches, and damages.
They are great for shipping items like jewelry, CDs, dresses with intricate ornaments, small electronics, and other semi-fragile items.
4. Clearview poly mailers

This type of poly mailer has a transparent front, which allows for excellent product display when the goods arrive at the doorstep of your customer. Shipping information, labels, and branding can be added to the back of the mailer.
Clearview poly mailers are ideal for shipping print materials like books, magazines, journals, and catalogs.
5. Tyvek poly mailers

Tyvek poly mailers are made from densely woven polyethylene fibers and are manufactured to be more durable than other types of poly mailers.
They are a sturdy, water-resistant, and cost-effective option for shipping important documents and photographs.
6. Recycled poly mailers
Recycled poly mailers are made with recycled materials and are an excellent option for eco-conscious brands. The proportion of recycled materials used can range from 50% to 100%.
They are just as durable and moisture-resistant as other types of poly mailers. They also come in different colors and sizes.
7. Expansion poly mailers

These are heavy-duty, tamper-resistant poly mailers that are ideal for bulkier items. They are made of strong polyethylene, which makes them tear-resistant, and they come with a padded bottom.
They are well suited for large items like jackets, hoodies, binders, sweatshirts, and books.
8. Biodegradable poly mailers

Biodegradable poly mailers do not contain any polyethylene, and are typically made of ethanol derived from plant-based sources like cornstarch and sugar cane.
They are another type of sustainable packaging that is perfect for eco-conscious brands. These biodegradable poly mailers can be composted at home or commercially.
Bonus: Kraft Mailers

While these aren't technically poly mailers, Kraft Mailers — particularly those made out recycled materials — could be a sustainable alternative to traditional plastic mailers. These mailers are made out of paper so they're 100% compostable.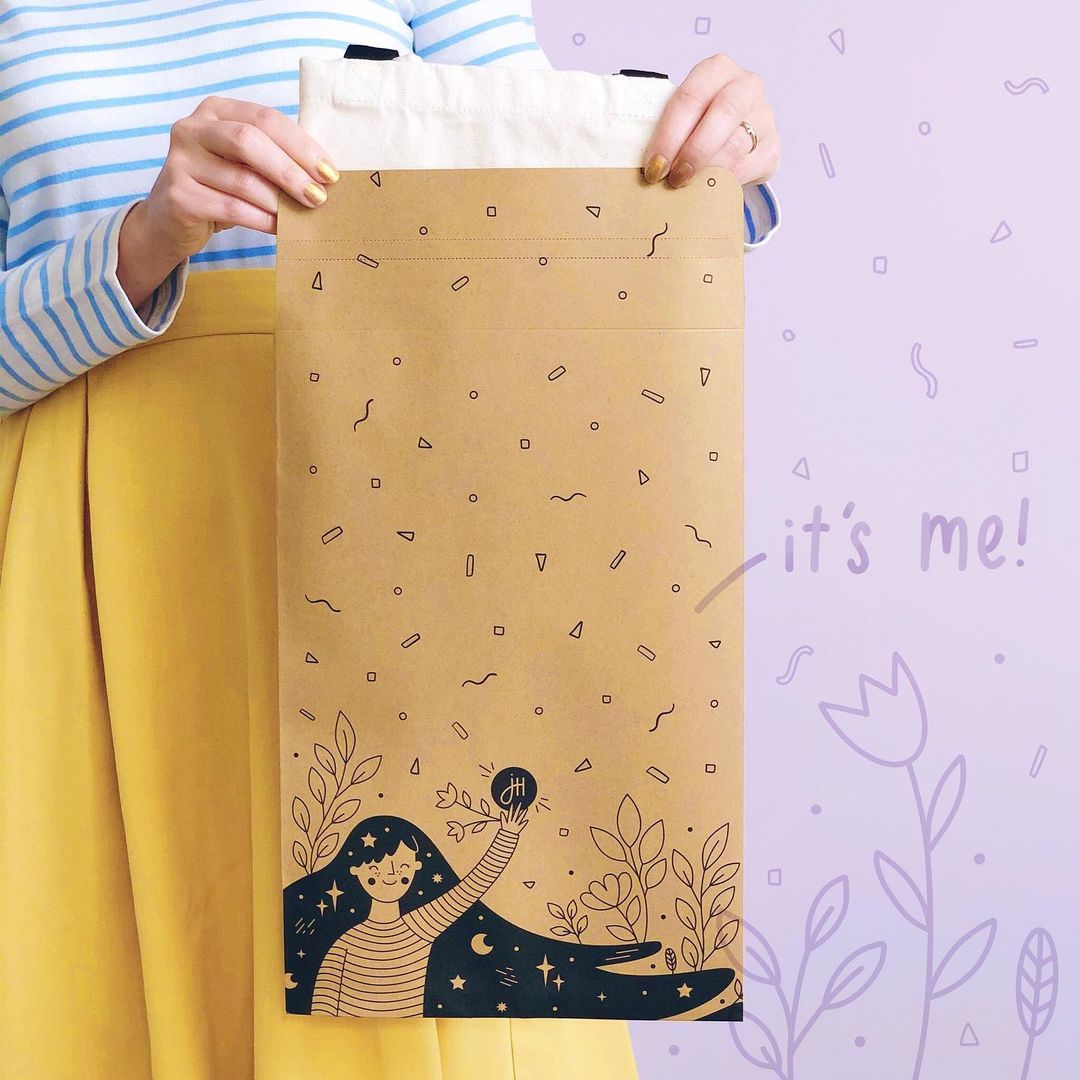 Where to Buy Poly Mailers

Poly mailers can be bought at most locations that sell shipping supplies. You can also find them online through certain vendors, depending on your needs. If you're looking for sustainable options, for example, noissue sells both compostable and recyclable mailers in a variety of sizes.
What items can your ecommerce business ship with poly mailers?

Poly mailers are best used to ship light, less-fragile items. They have a self-sealing adhesive strip, which makes it a breeze to close the packaging envelope securely.
There is also abundant space to add shipping information and affix shipping labels.
You can ship the following items with poly mailers:
Clothing
Beddings
Phone cases
Jewelry
Toys
Arts and prints
Fabrics and yarns
Books and other print materials
Health and beauty products that are encased in durable materials
If you have doubts as to whether poly mailers will be suitable for the items you want to ship, ask yourself these two questions:
1. Is the item fragile?

If your answer is yes, and it's a fragile item that can easily be smashed or crumbled, don't use poly mailer packaging.
Items that are made of glass, or foods, such as chips should be shipped with more sturdy packaging.
2. Will the item fit properly in the poly mailer packaging?

An item that doesn't fit properly in its poly mailer packaging can get caught in the machines used to process packages at the post office.
This can lead to damages to your products, and you should consider a better fighting poly mailer or alternative packaging options.
Does USPS accept poly mailers?

Yes, poly mailers are frequently shipped with USPS using USPS First Class, Priority Mail, and Media Mail.
USPS First Class Mail: this applies when you are shipping a package that is 13 oz or less. It is the cheapest way to ship your items, and it's best for lightweight items.
USPS Priority Mail: you can ship packages weighing up to 70lbs, and USPS is allowed to open your package to verify its contents.
Your products will be delivered within 1 -3 business days, and shipping costs will be calculated based on distance.
USPS Media Mail: it is a cost-effective way to ship books, CDs, DVDs, and other print materials.
How do you measure a poly mailer for shipping?

It's crucial that you find a perfectly sized poly mailer for the item you are shipping. Below, we have listed the common sizes for products that are typically shipped with poly mailer packaging.
What size poly mailer for:
T-shirt: 9 x 12 inches
Two to three shirts: 12 x 15.5 inches
Jeans: 12 x 15.5 inches or 14.5 x 19 inches
Sweater: 12 x 15.5 inches or 14.5 x 19 inches
Socks: 6 x 9 inches
Sheet set: 14.5 x 19 inches or 19 x 24 inches
Yarn: 10 x 13 inches or 12 x 15.5 inches
Fabric -1 yard: 10 x 13 inches
Fabric -2 yards: 12 x 15.5 inches
Fabric -3 yards: 14.5 x 19 inches
Pros and cons of using poly mailers for shipping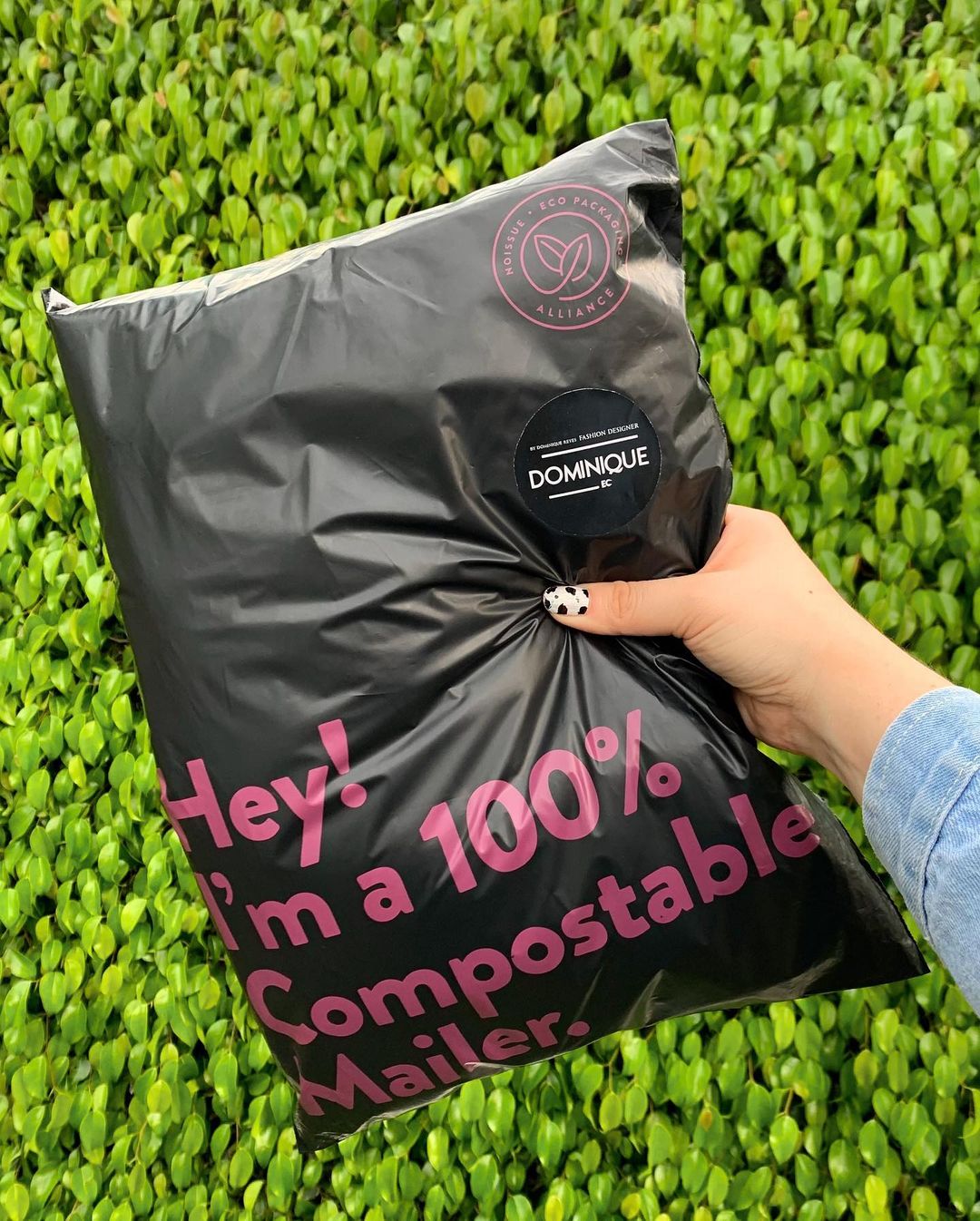 Below are the advantages and disadvantages of using poly mailers to ship your products to customers.
Pros

They are affordable. Cheaper shipping costs is the primary advantage of poly mailers for eCommerce merchants. Their lightweight and small size mean they can be easily stored in warehouses. Transportation is cheaper since they take up much less space than corrugated boxes.
They can be easily customized. Branding helps set your products apart from the competition. You can order custom poly mailers with your logo, colors, and other brand imagery.
They offer extra protection. Bubble mailers, expansion poly mailers, and Tyvek poly mailers all feature bubble wrap or are made of durable materials that help cushion fragile items from damage during transit.
They are reusable. Poly mailers have a tear strip that ensures they can be reused at least once. Reusable poly mailers are perfect for returnable items, and eco-conscious customers may want to reuse their packages.
Cons

They can't be used for breakable items. Fragile items made of delicate materials like glass that can be easily damaged are not suitable for poly mailer packaging.
They are not ideal for shipping multiple items in one package. Poly mailers are not the best option for shipping multiple items at once unless it's a flat item like soft apparel.
They can tear and rip in transit. If the poly mailer is not properly filled, or you used the wrong type of poly mailer for your product, the packaging can get damaged during processing at the post office or in transit.
Ready to shop for poly mailers?

Poly mailers offer an affordable packaging alternative for small businesses that ship non-fragile goods to customers.
They come in varying degrees of size and durability, making them ideal for a wide range of items.
Shopping for poly mailers for your business? Browse noissue's selection of compostable, Kraft and recycled mailers. 📬
Browse our product catalog