Custom noissue Tissue by @sydneynewsomcreative
When it comes to gift wrapping and making packages look extra presentable, tissue paper is the hero!
But if tissue paper isn't made from eco-friendly materials or responsibly disposed of, it can add to the large amounts of packaging waste that litter landfills. That's why it's more important than ever to think about using conscious choices for your brand's packaging.
It's no secret that tissue paper can help create unforgettable memories. Tissue paper can be versatile in showing off your branding, adding extra dimension to gift boxes and bags, and skillfully wrapping products to produce a pleasant surprise! And it gets even better when creative tissue paper is created from sustainable materials so that they leave no impact on the environment even after a customer's unboxing experience.
Curious as to what makes eco-friendly tissue paper like noissue Tissue better than their traditional counterpart? Read on to learn about acid-free tissue paper and making your brand's most stylish unboxing more sustainable!
Does all paper contain acid?

Since wood pulp naturally contains high amounts of acid, most paper and tissue wrapping paper products can be acidic. These products can become even more acidic as the chemicals in the materials age, resulting in yellowing and brittleness. Take newspaper, for example – when left to sit in storage, the pages turn yellow, ink fades, and the paper becomes extremely fragile.
Two components of paper can make traditional paper unsuitable for long-term storage and responsible disposal: sulphur and lignin. Sulphur is commonly used to whiten and brighten paper, while lignin is a natural part of plants that keep paper sheets straight and sturdy. But, they release acids when the paper breaks down, which introduces acid to the products they surround – definitely not ideal!
Tissue paper containing acid can be subject to more frequent fading and breaking, which isn't suitable for creating high-quality unboxing experiences. This kind of tissue paper negatively impacts the environment when disposed of, which conscious brands want to avoid when attempting to impress their customers.
What is acid-free tissue paper?
On the other hand, acid-free tissue paper is composed of materials with a higher pH level than traditional paper, making it less likely to yellow or break over time. Instead of sulphur and lignin, acid-free paper contains alkalines like calcium carbonate to neutralize the tissue paper further and result in longer shelf life. Acid-free tissue paper is also safe for use with food and more delicate items since it won't negatively affect any product that this eco-friendly gift wrapping covers or protects.
Tissue paper made without chemicals performs similarly to regular tissue paper, without the environmental cost associated with the latter. When tissue paper is acid-free, it guarantees healthier biodegradability when composted and can be safely reused or recycled alongside other materials.
A beautiful design on acid-free tissue paper will wow your customers without harming the planet! This type of sustainable gift wrapping pleasantly surprises recipients that get to experience an impressive unboxing while knowing their packaging won't generate excessive waste. Plus, acid-free tissue paper doesn't degrade as easily, so it can be stored much longer. Having a longer lifespan allows brands to design and order acid-free tissue in bulk and pump out the perfect unboxing experience, every time!
What makes noissue Acid-free Tissue great?
noissue Tissue is not just acid-free – it's also completely sulphur-free, lignin-free, and guilt-free!

noissue Tissue is made from acid-free, recycled paper materials certified by the Forest Stewardship Council (FSC). Its composition is responsibly sourced and renewed to keep materials in circulation. It's 100% compostable and recyclable at the end of the day, so nothing ends up as waste after your customer's unboxing experience.
How do I dispose of acid-free tissue paper?

Don't plan just to toss your tissue into the waste bin – you can recycle acid-free tissue paper with other paper products!
Since it's chemical-free, it can completely break down in a home compost in 90 days, too. Check here to find out how to compost your noissue Tissue at home properly.
Can I reuse this kind of tissue paper?

Absolutely! You don't have to worry about toxins released into your products or your tissue paper's quality diminishing when using acid-free tissue paper. And don't forget to give your customers the opportunity to reuse your brand's noissue Tissue, too. Adding your logo or a unique design on your tissue paper will deliver an unforgettable experience when customers repurpose your branded tissue paper as wrapping paper or lining in gift boxes!
🎁 Wrapping it up

Acid-free tissue is the way to go in upleveling your brand's unboxing packaging through sustainable wrapping paper! The good news is that your brand's commitment to sustainability doesn't have to stop there. By including your unique design onto eco-friendly gift wrapping like acid-free tissue paper, you add value to your customer experience and build your brand.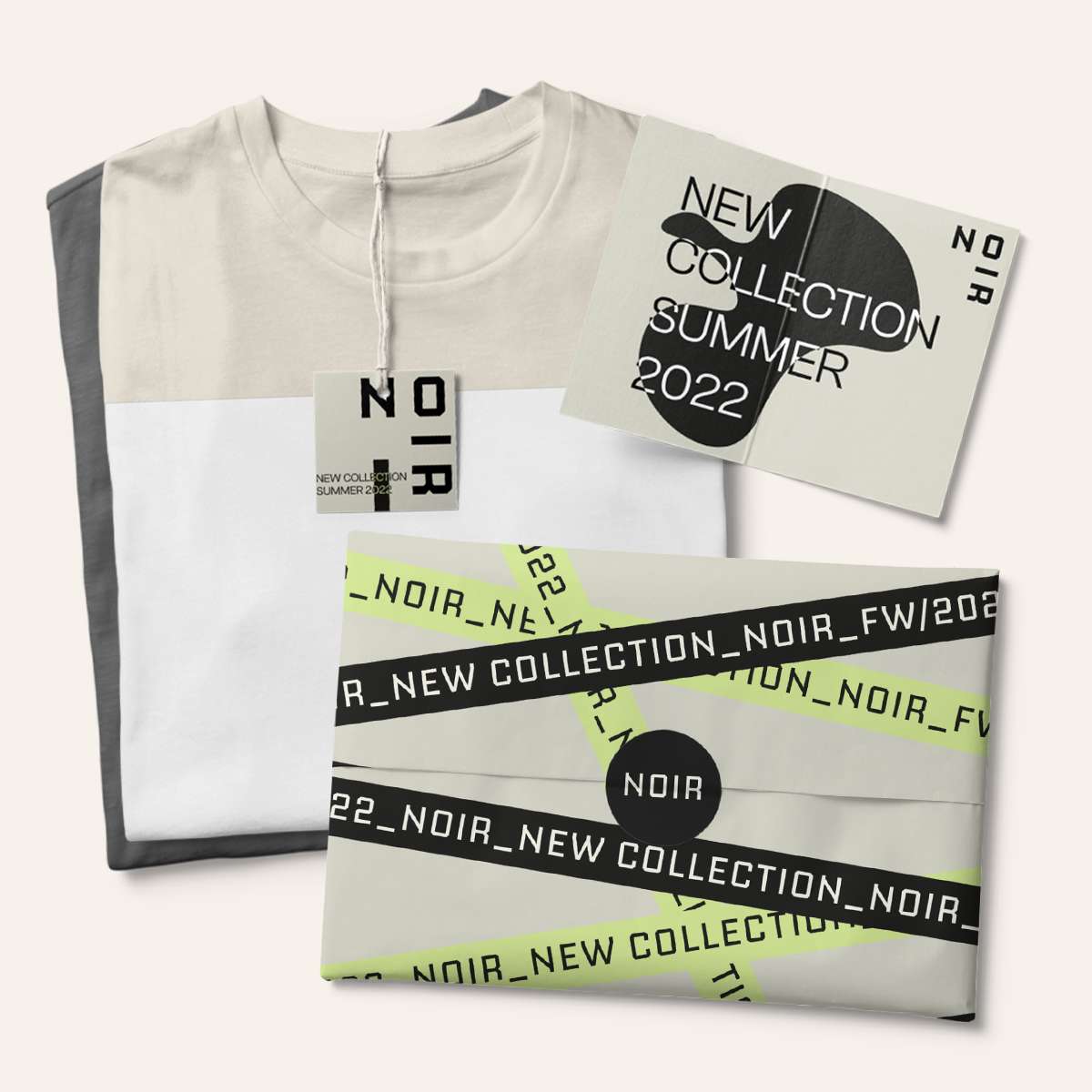 noissue Tissue  is also available to customize with a Kraft tissue paper base for an even eco-friendlier look, or you can go all out with your brand's colors and artwork on our CMYK multicolored tissue paper option! What doesn't change is how customers can easily reuse, recycle, or compost their noissue Tissue packaging for an impressive experience that lasts.
Make a creative impression on customers with conscious packaging choices! Click here to start designing and transform your unboxing experience with a custom and circular packaging set that includes recycled tissue paper, tape, and more.